Bringing you a white-on-white outfit entirely put together from items that I bought in Buenos Aires to weeks ago. If there's anything a head to toe outfit in one colour does, it's making you look 10 cm taller at least!
Wearing: BCN white shirt (similar here), BCN maxi skirt (similar here), Peeptoe nude heels (similar here), Las Penelope hat (similar here), Hamsa necklace (similar here), Forever New embellished clutch (similar here), Michael Kors Lexington watch
[show_shopthepost_widget id="560175″]
As a fashion lover, I really enjoy discovering local designers and brands when travelling. An afternoon stroll on the ever long Avenida Santa Fe brought me passed BCN which collection immediately drew my attention. High quality basics with beautiful detailing and clean lines, the kind of items you'll have in your closet and wear over and over again. It actually reminded me a lot of COS, a store we sadly enough don't have in Perth yet. I ended up going home with this soft maxi skirt and silky non-crease white shirt that manages to make the most casual of outfits look dressy.
I shot these photos back in Perth last weekend. Perhaps a little too dressy for day time, but I guess summer time justifies chic white outfits and floppy hats! Truth is that I've been incredibly picky lately when it comes to my outfits and what I shop. I just no longer see the point of purchasing stuff that will end up in the back of my closet after wearing it one time. That's one of the reasons why I didn't actually plan on doing shopping while abroad because I was afraid it would encourage too many impulsive buys that I'd later regret.
On the way from Perth to Brazil my bottle of Moroccan Oil exploded in my suitcase and ruined several of my tops, sigh. Here's a tip: always double check that all your shampoos, crèmes and liquids are securely closed! And always chuck them in a plastic bag or two, preferably with a beach towel wrapped around it to avoid any leaking. Anyway, a good enough reason (what do I say: a necessity) to do some shopping once I arrived to Buenos Aires. It's so easy to be travel-wardrobe bored after 1 week anyway!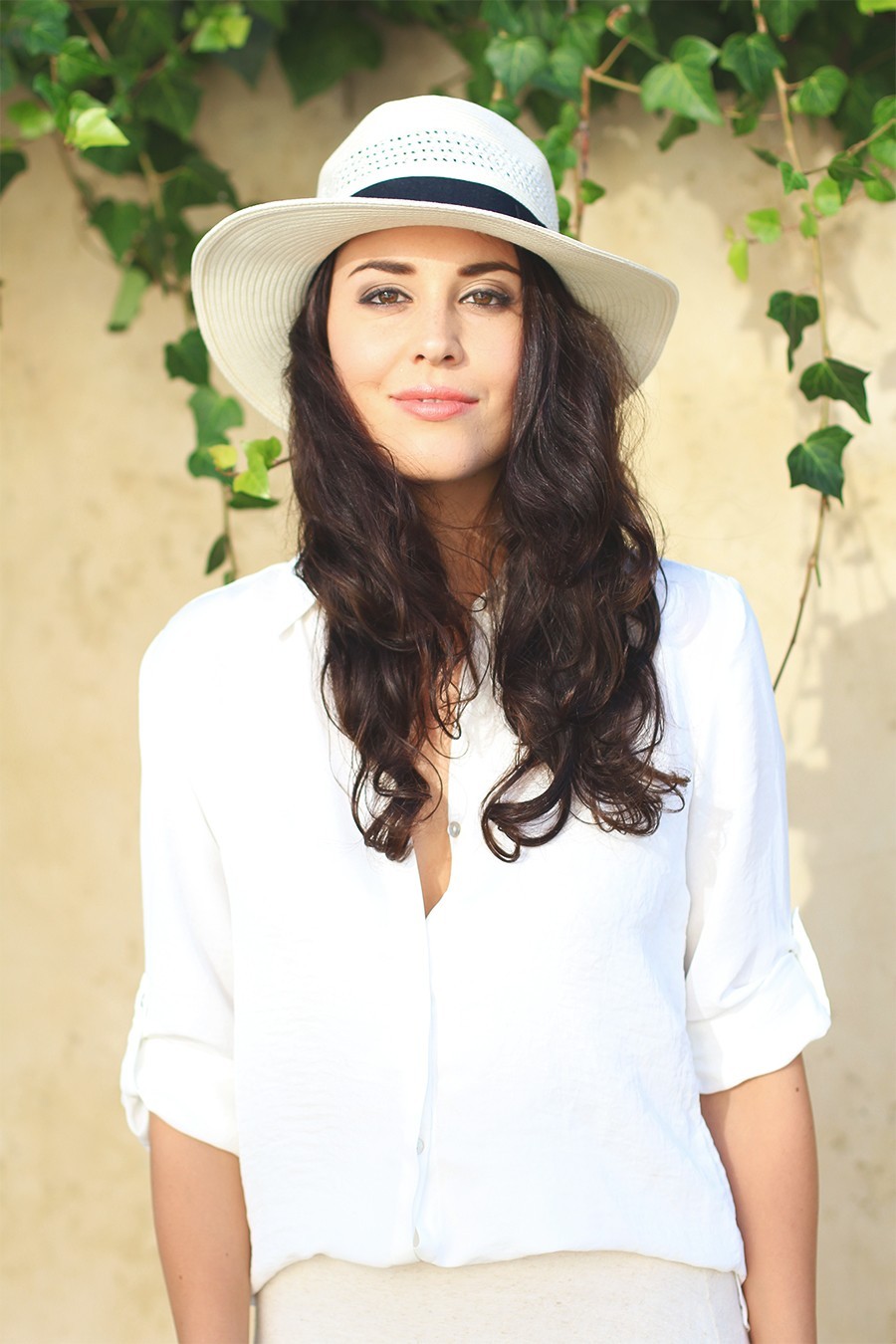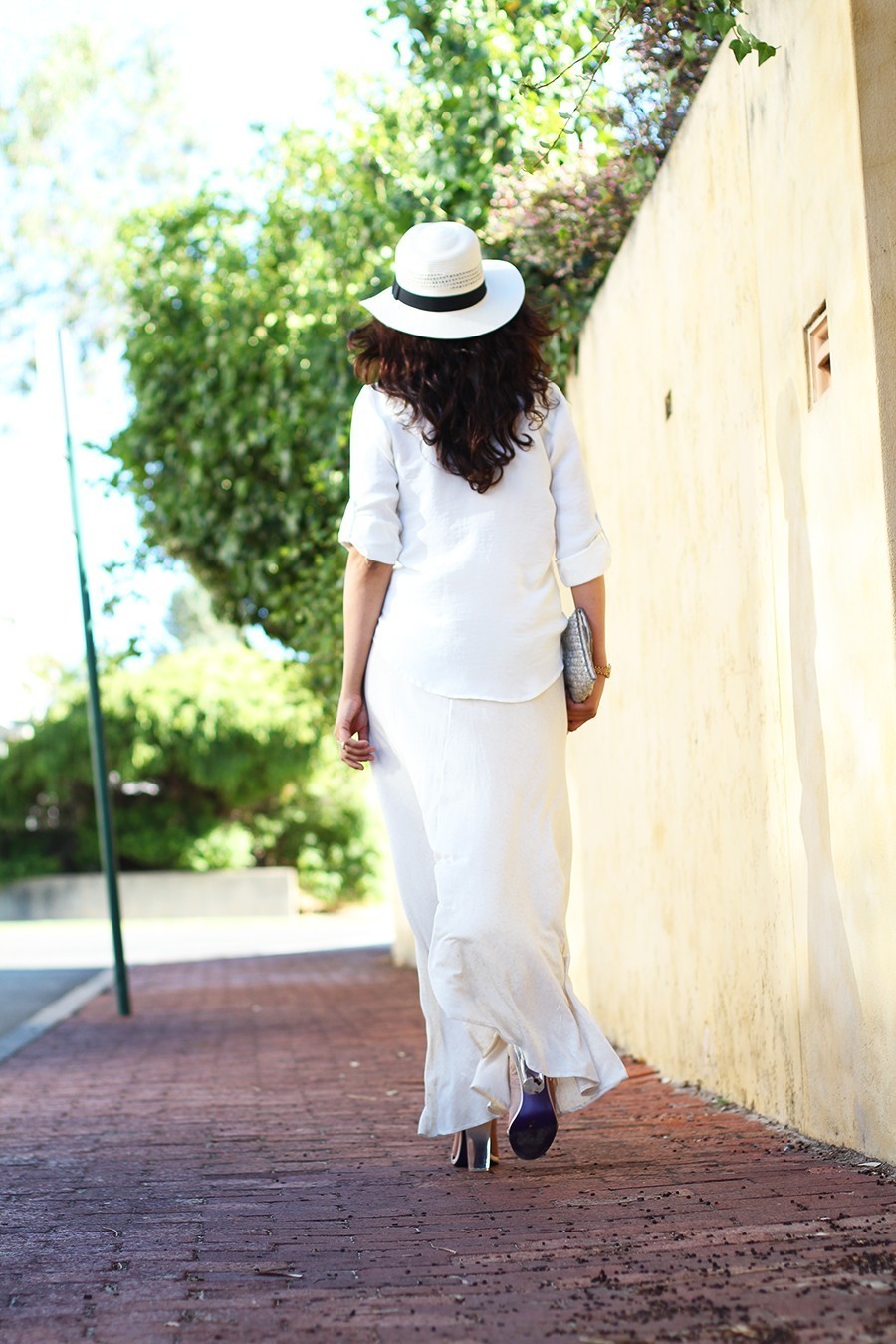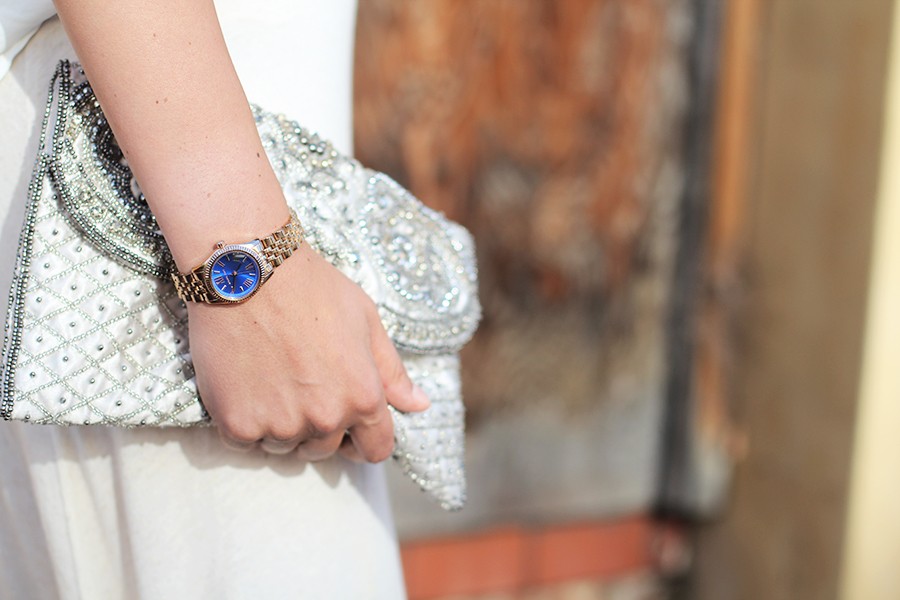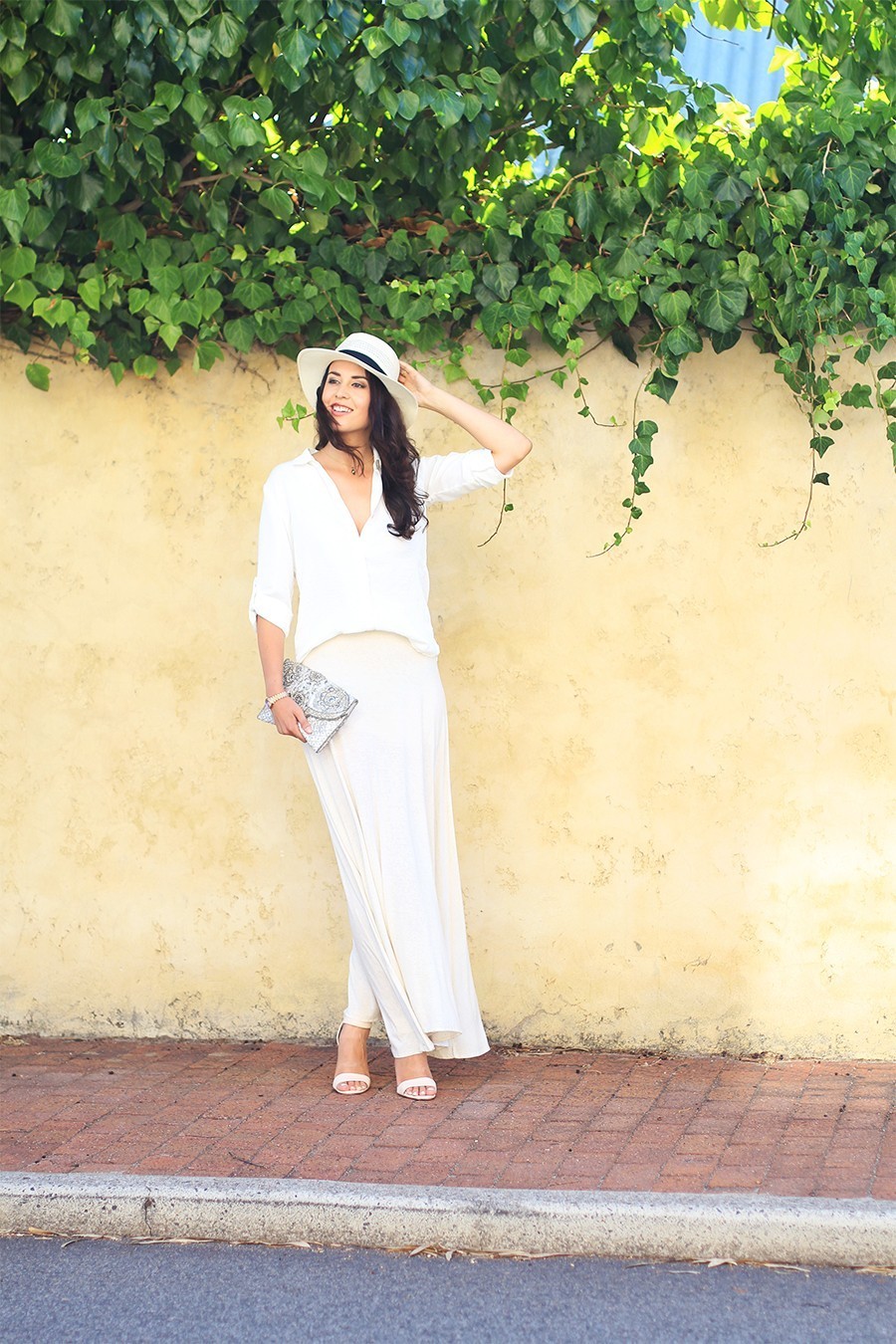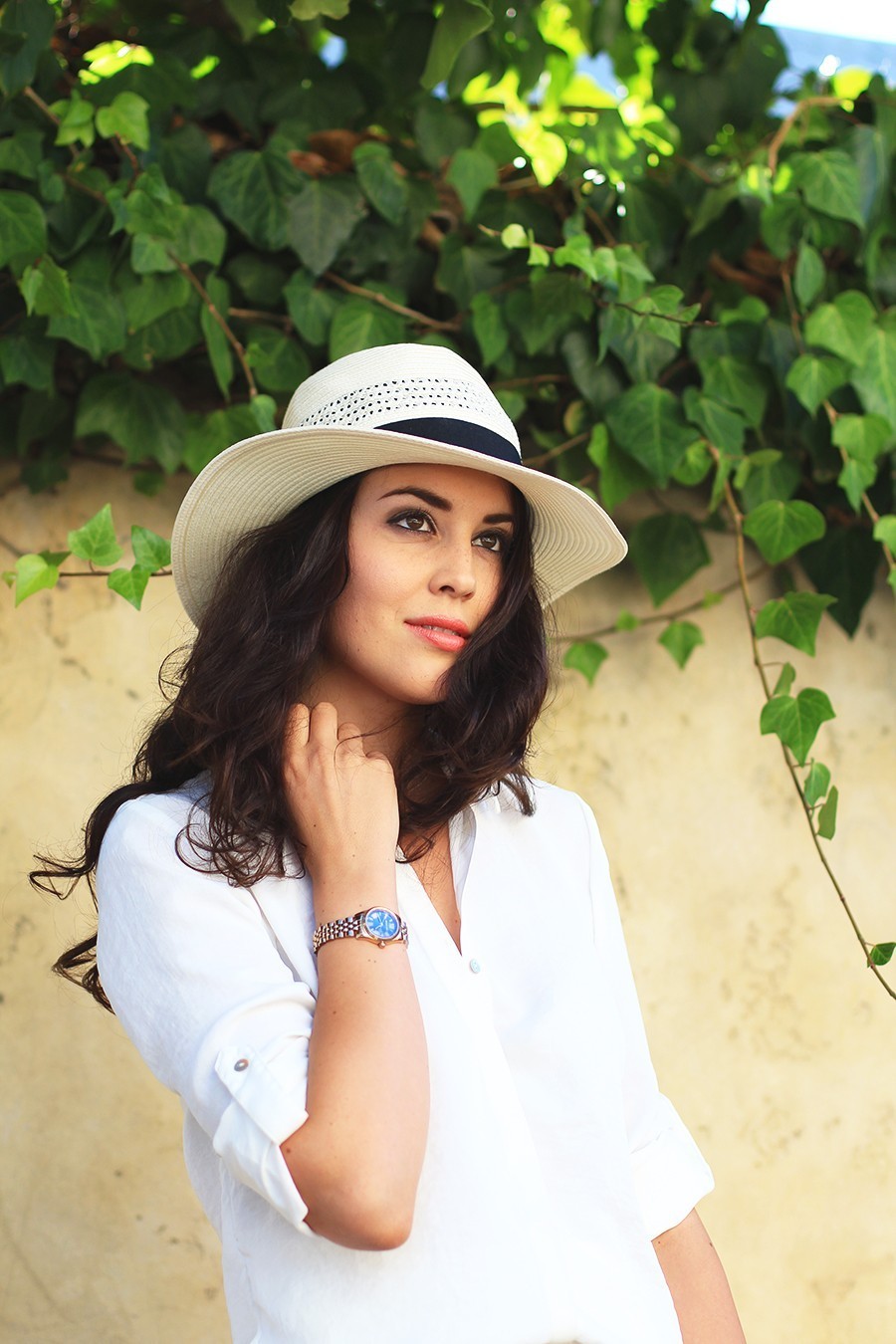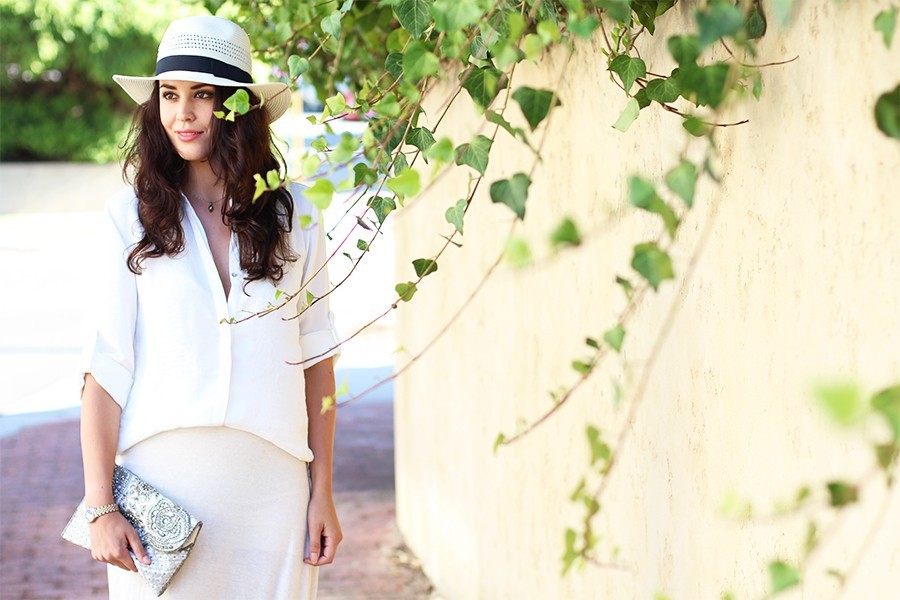 Wearing: BCN white shirt (similar here), BCN maxi skirt (similar here), Peeptoe nude heels (similar here), Las Penelope hat (similar here), Hamsa necklace (similar here), Forever New embellished clutch (similar here), Michael Kors Lexington watch
[show_shopthepost_widget id="560175″]