A sleeveless jacket, a lace top made from delicate fabric, cigarette trousers and a pair of metallic heels. All topped off with a side of croc clutch and a layered necklace. Yep, this outfit pretty much covers everything I've been into lately, fashion wise.
Wearing: Sleeveless jacket (Portmans), Cobalt Trousers (J.crew), White Lace top (Zara), Silver metallic heels (Diane Von Furstenberg), Metallic box clutch (River Island),  Layered necklace (Sportsgirl), Michael Kors silver watch
[show_shopthepost_widget id="353035″]
As you might have read in my last post in which I talk about my wardrobe essentials, I've been hoarding sleeveless jackets lately. Whether they're slightly oversized like this one or short, all welcome in my closet. For everyone based outside of Australia and have a hard time imagining it, the weather has been heating up a lot lately. Soon enough coats and jackets can go back in the closet for about 6 months. The only chance of layering I'll be having for a while, is with a sleeveless jacket. Preferably in a light fabric, they make a great investment for summer. Along with a white lace top from Zara (having this store a 5 minute walk from my home is a blessing and a curse at the same time) and cropped cigarette trousers, forms an elegant ensemble that can be worn dressy with heels like I did here or with loafers for a casual look. You can view this outfit worn with flats here on my Instagram.
I'm currently living in a prison that I created with my own hands. Sounds a bit dramatic, I know, I know. But I feel like I'm just moving from one office to another and I barely do anything else than being behind a laptop. I strongly believe that nothing great is given in this life without a whole lot of sacrifice, every day, for a long time. I've come to terms with that and I try to take a breather every couple of days to manage it all. But. Sometimes the chaos gets the best of me, leaving me feeling not only frustrated but also jealous of other people whom seem to cruise through life with non-stop holidays and fun times. Anyone feeling me on this? What's your best advice?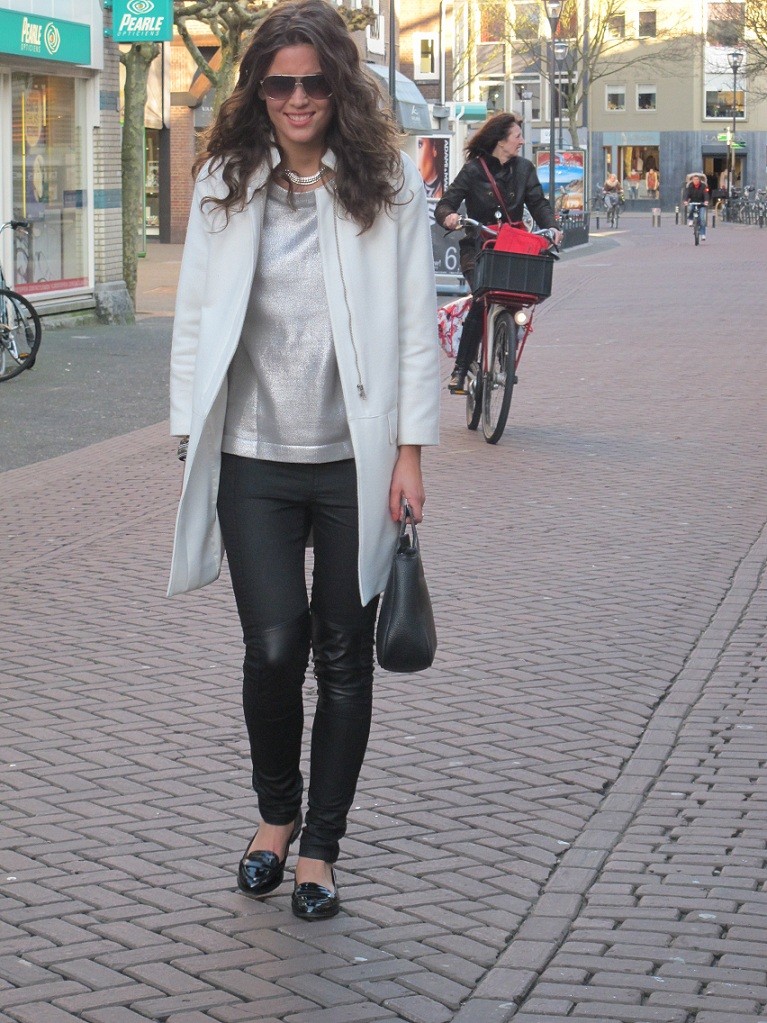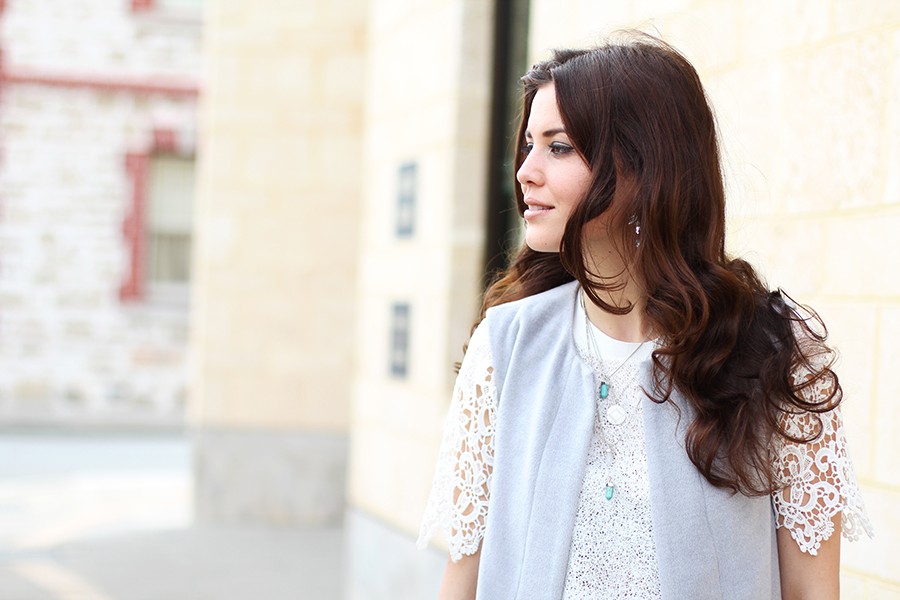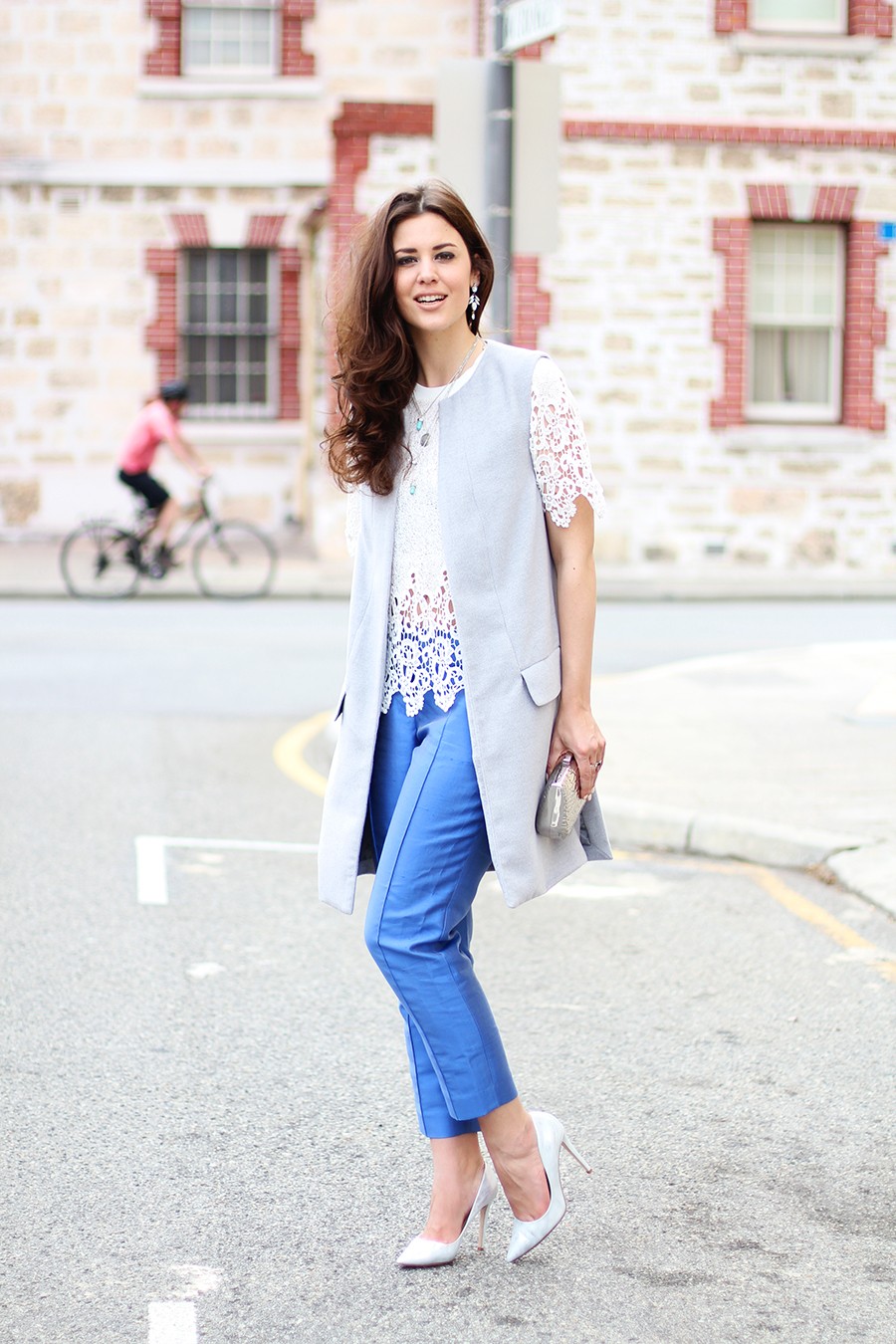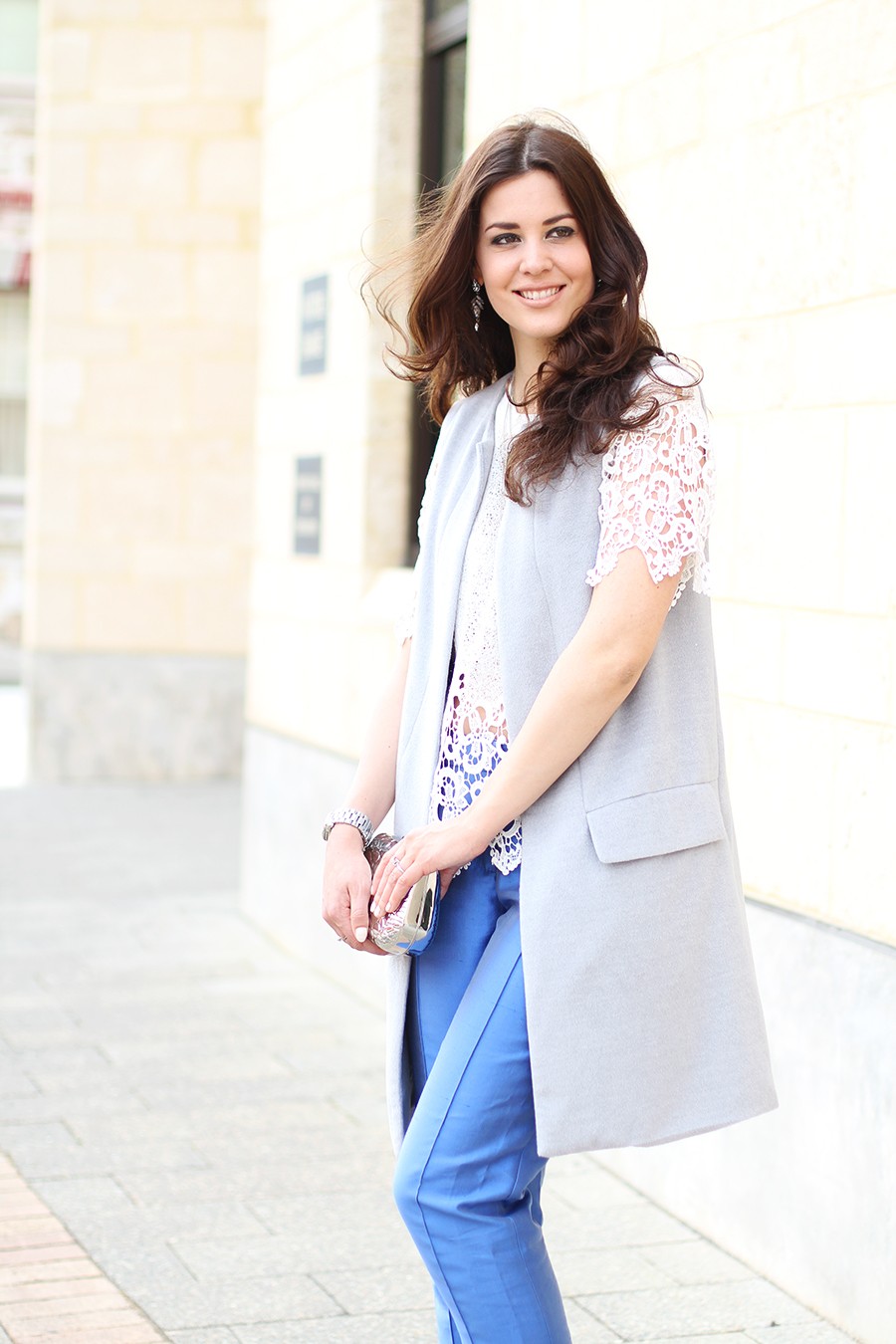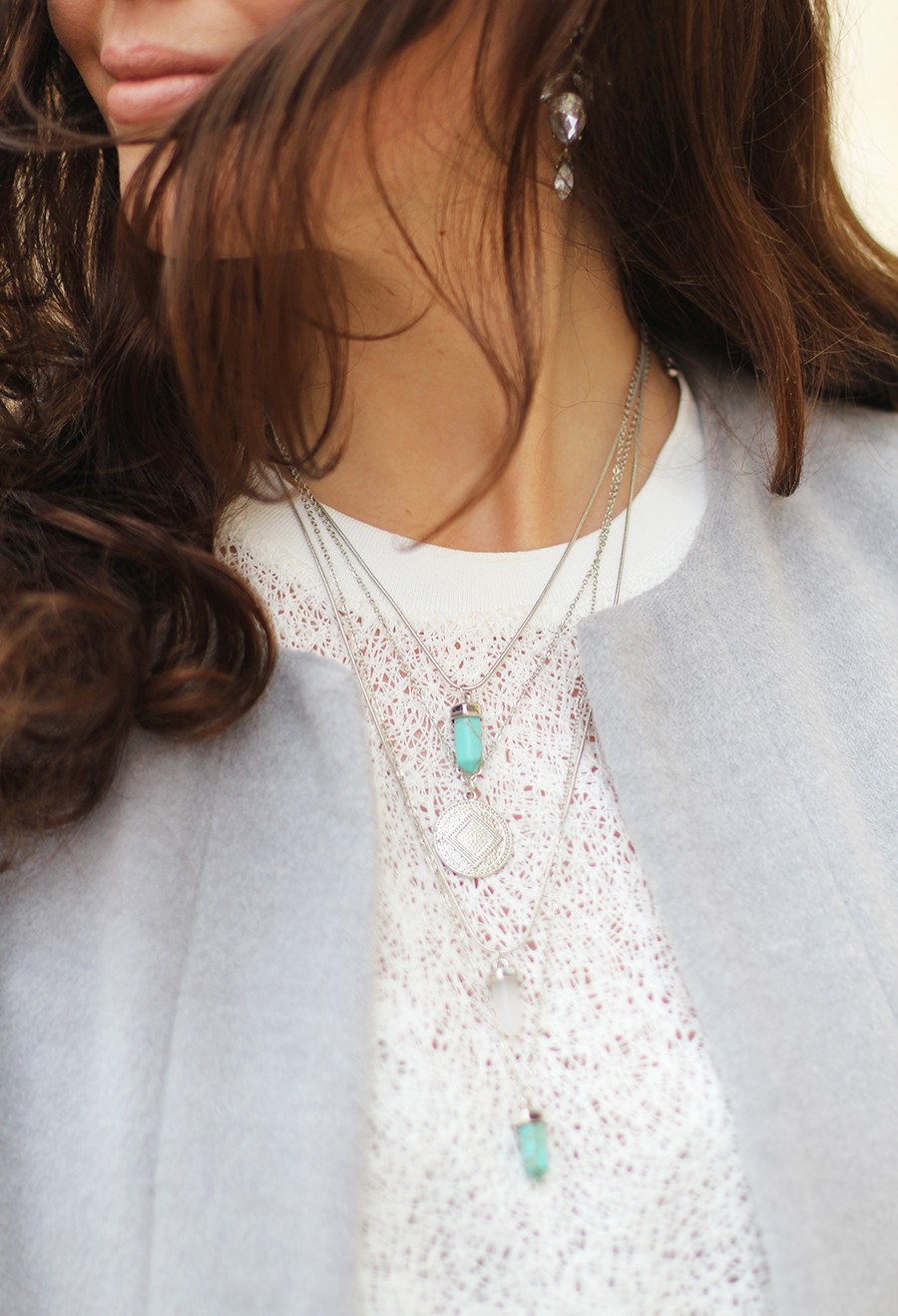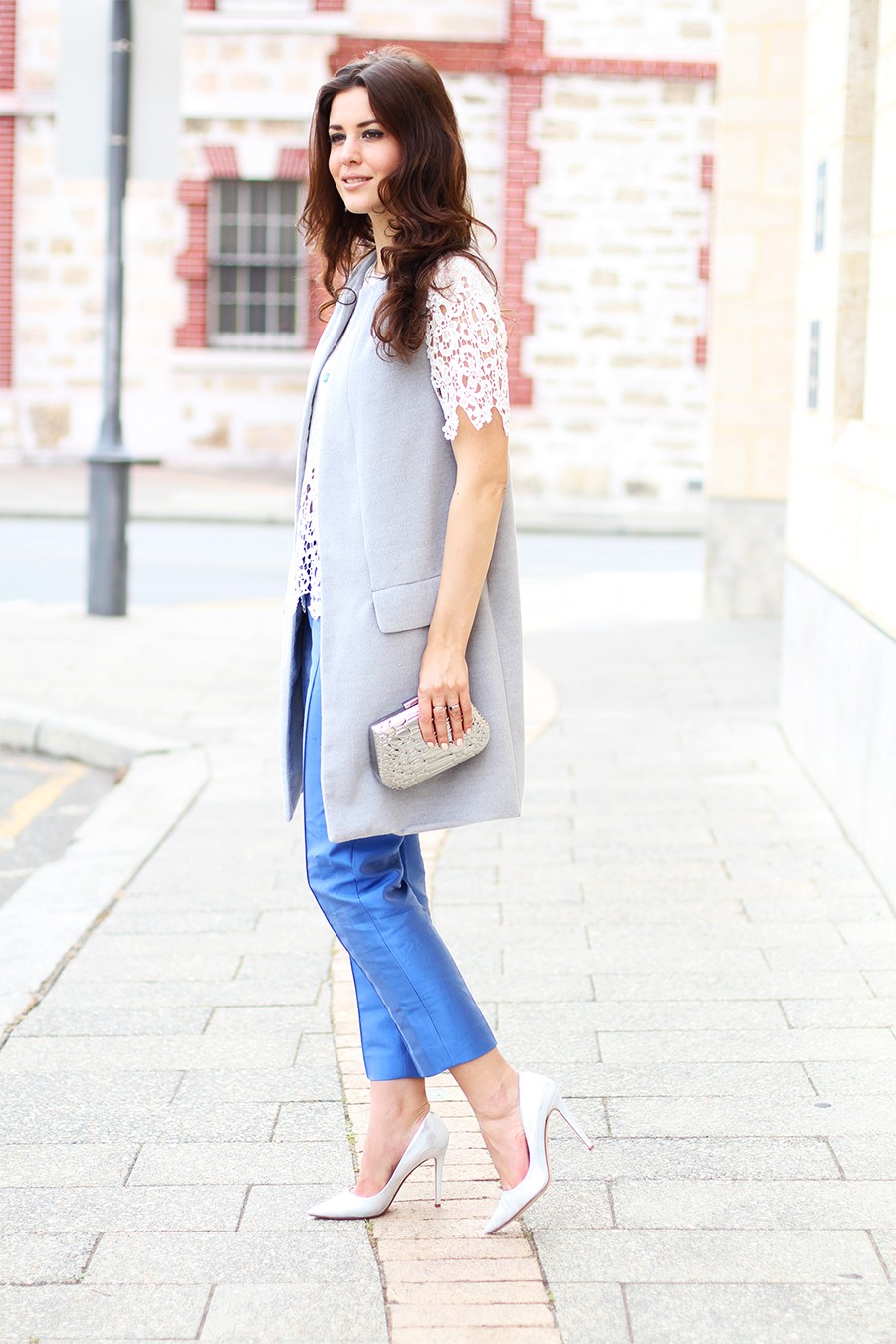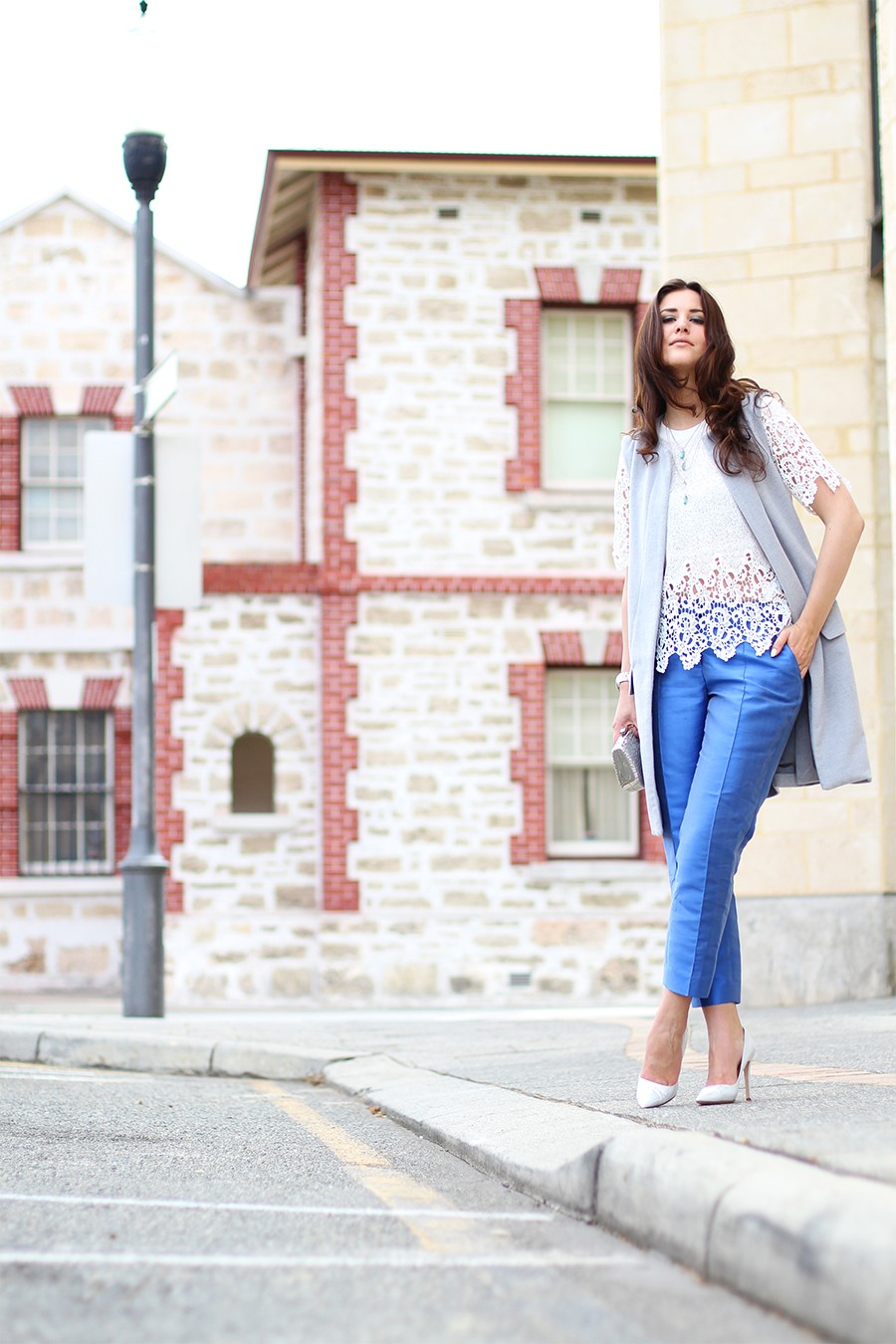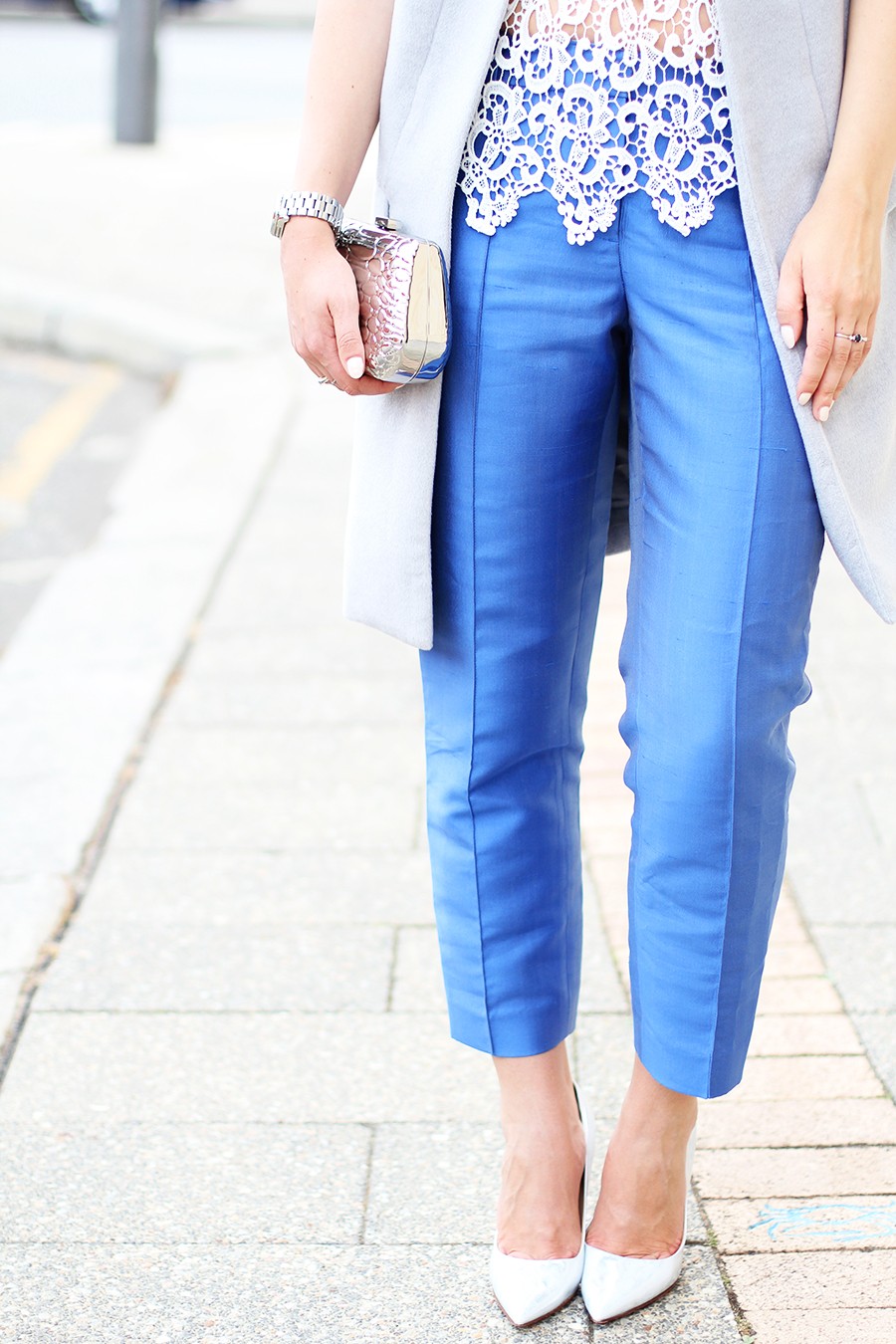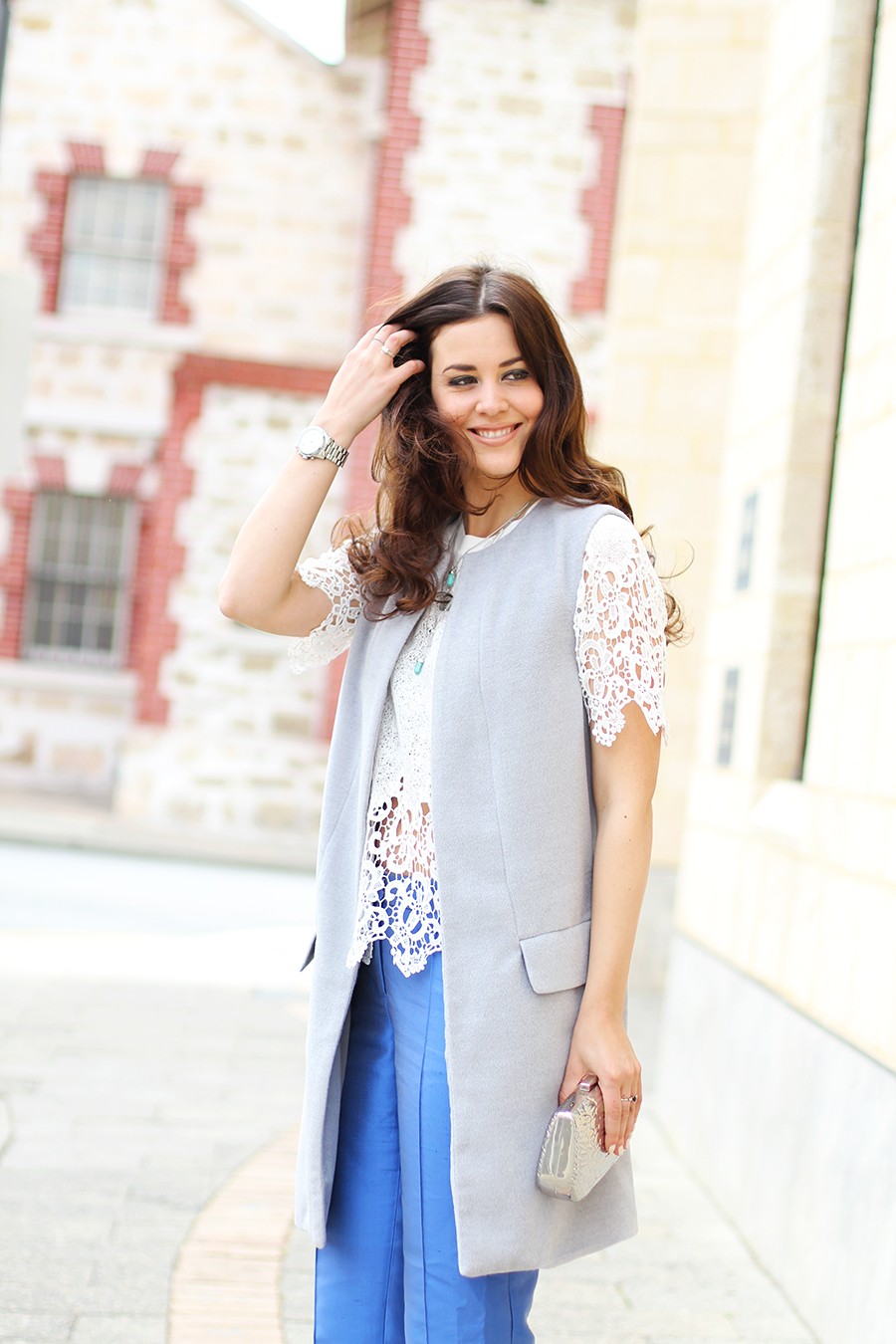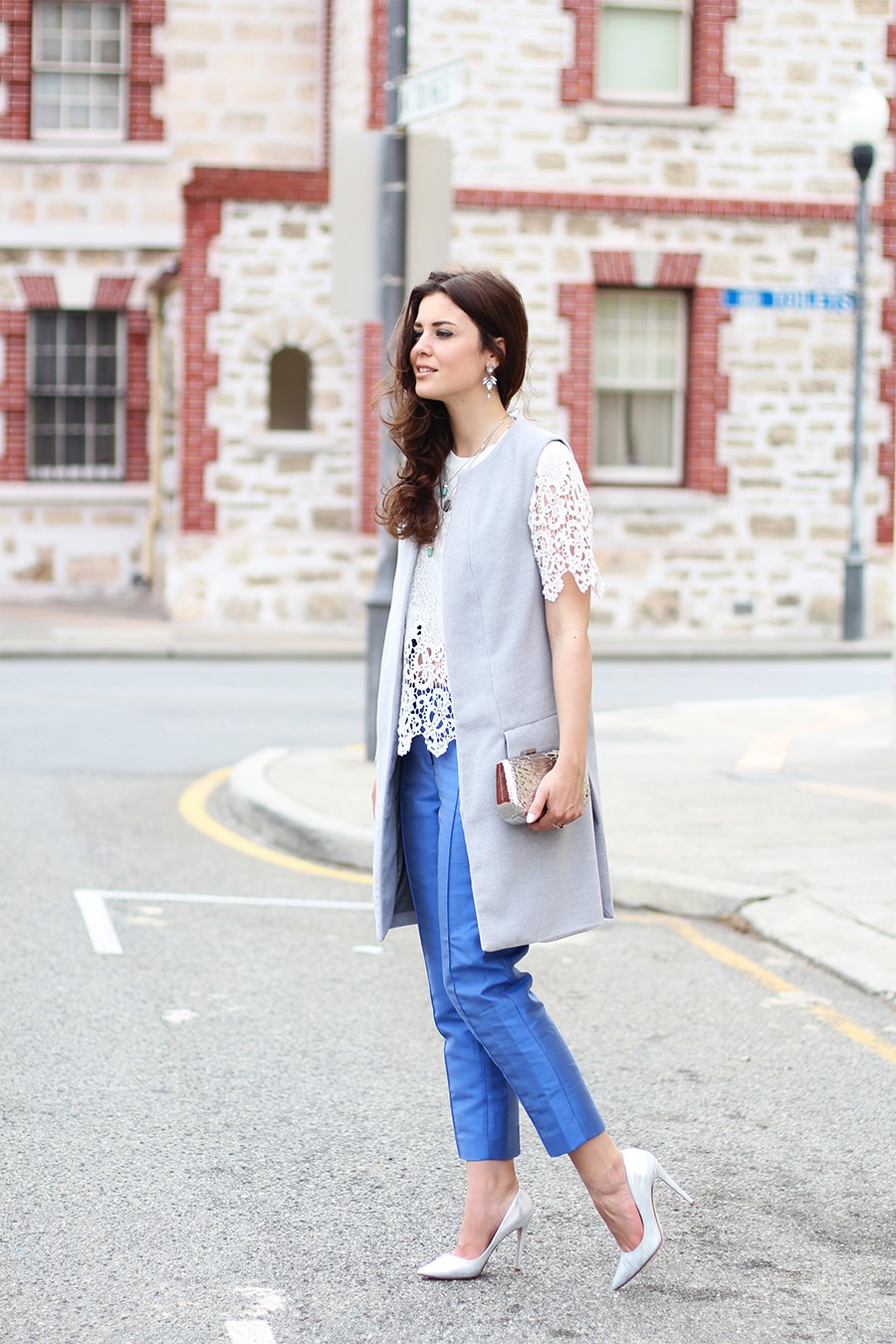 Wearing: Sleeveless jacket (Portmans), Cobalt Trousers (J.crew), White Lace top (Zara), Silver metallic heels (Diane Von Furstenberg), Metallic box clutch (River Island), Layered necklace (Sportsgirl), Michael Kors silver watch
[show_shopthepost_widget id="353035″]