Is it surprising that I've made the photo-realistic print  trend my own straight away? I have to give Mary Katrantzou the credit for making  it hot and happening, as she's basically the one who invented landscape inspired prints.
There doesn't seem to be a better setting for this outfit than a charming river side street and the vibrant green colour of the trees. Summer makes everything looks so pretty, yet it makes me  want to hide from the heat sometimes. Other than what you might think, shooting with the strong sunlight isn't exactly ideal. It usually produces pictures with too much contrast, which I personally don't really like. We were lucky to find this spot covered by trees, which wasn't only a good thing for the pictures, but also for me, as standing in full sun for too long is apparently dangerous for me (I fainted a few weeks ago when shooting these pictures).
I hope you like the new website design by the way! The issues that I previously mentioned aren't solved yet, we're still working on it. Is anyone familiar with Disqus being such a pain when it comes to importing old Blogger comments into posts? I'm sorry that I'm talking about nothing else than the new website lately, but it has totally consumed me over the past month. I can't wait until everything settles down and change my focus to the creative part of FashionContainer again.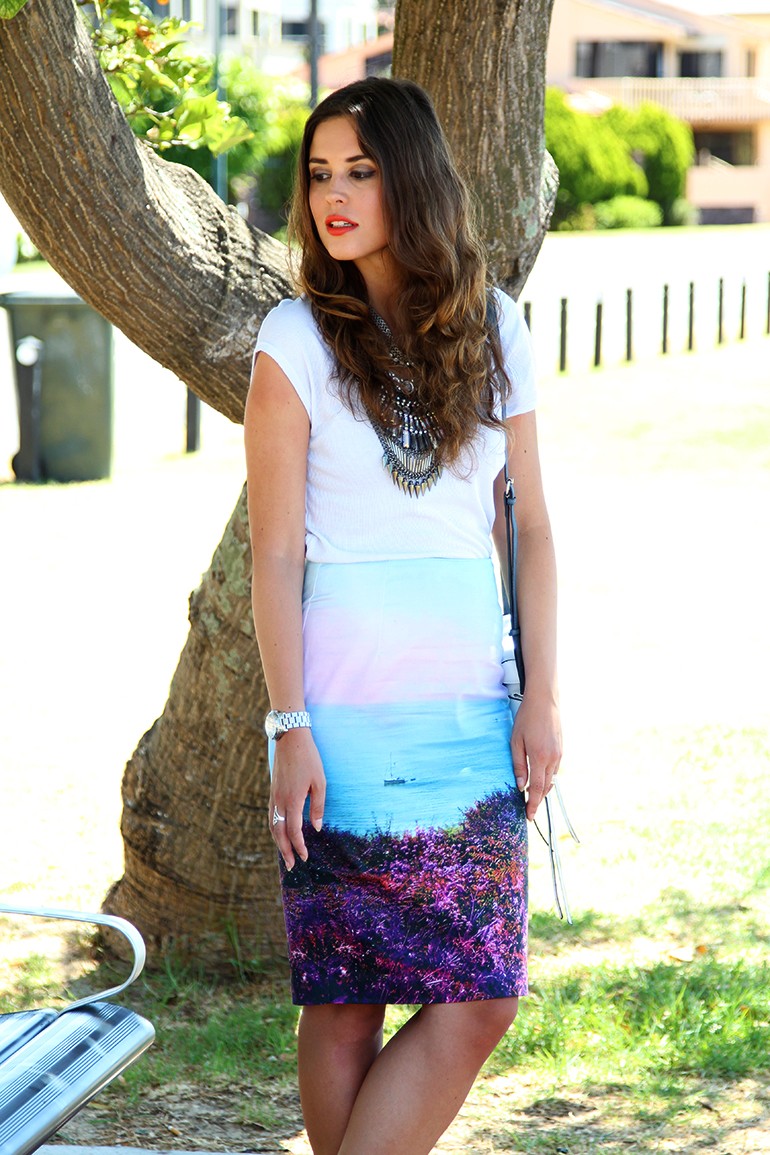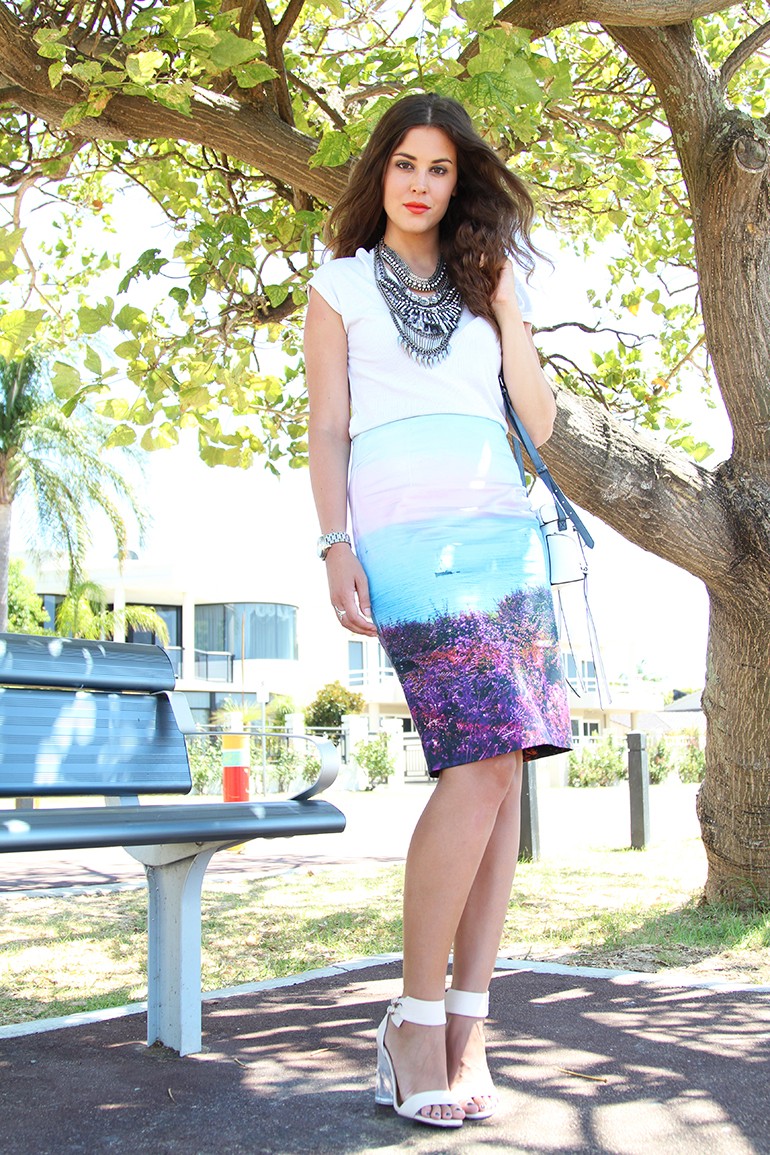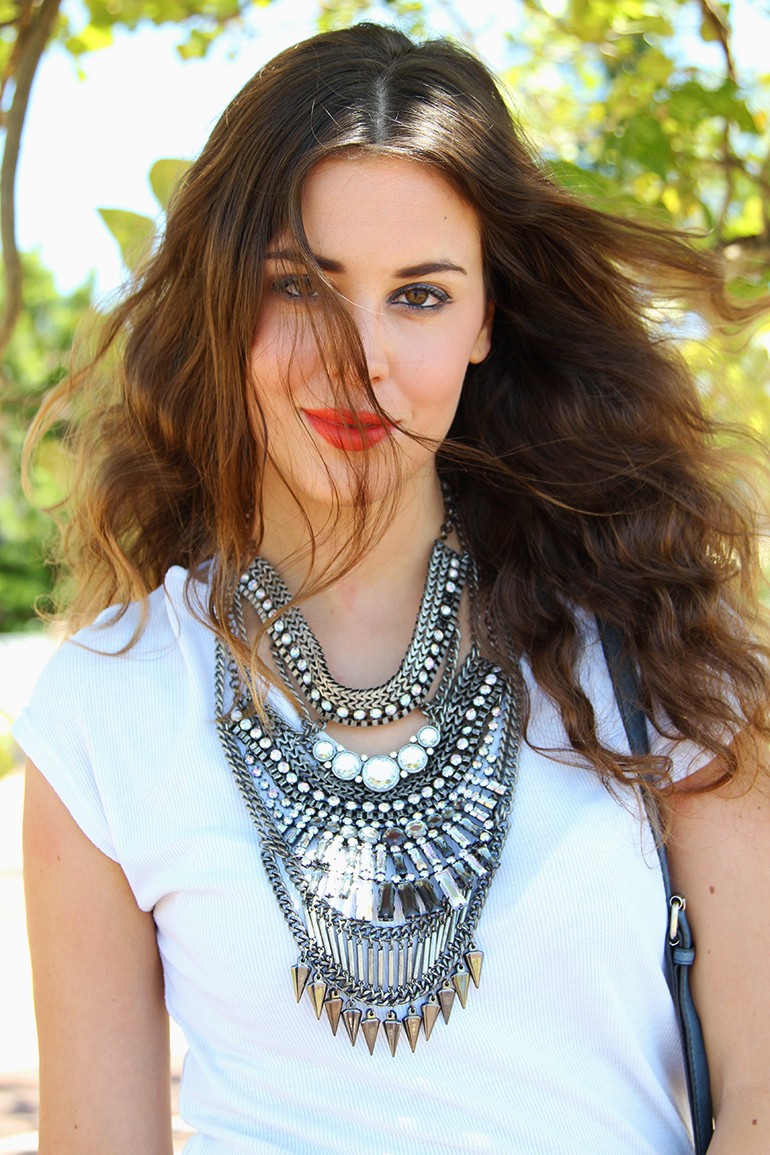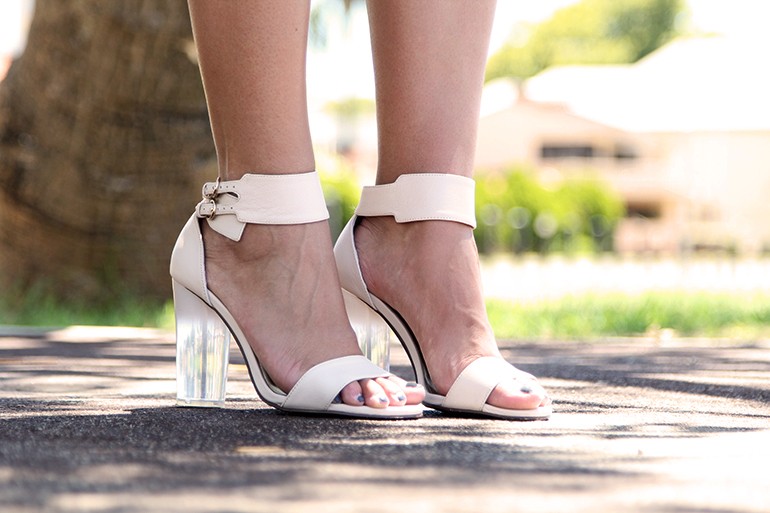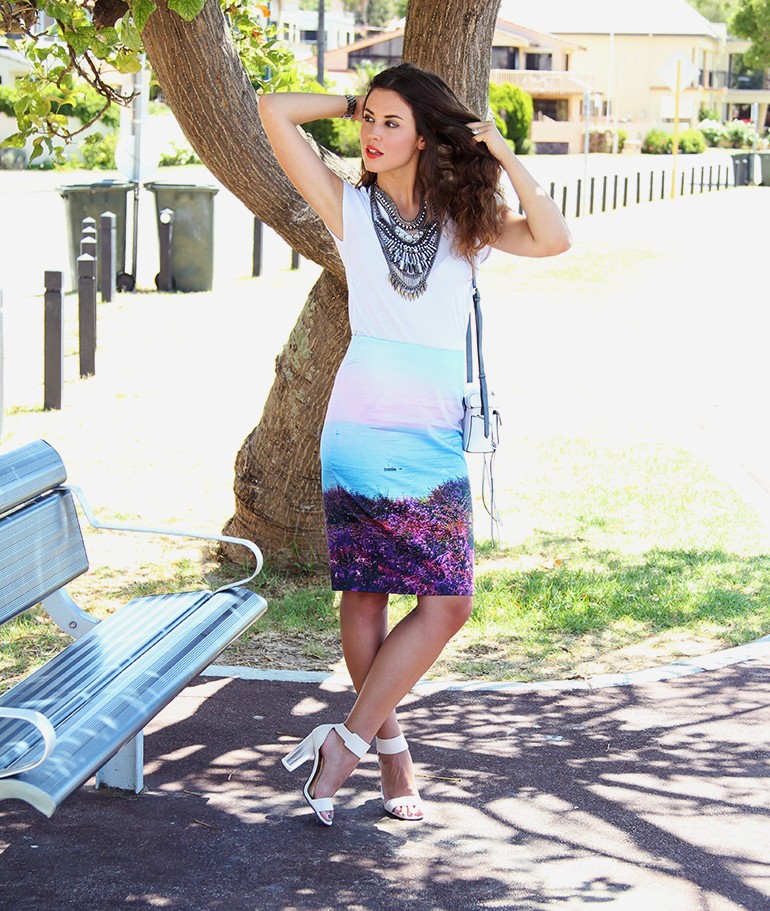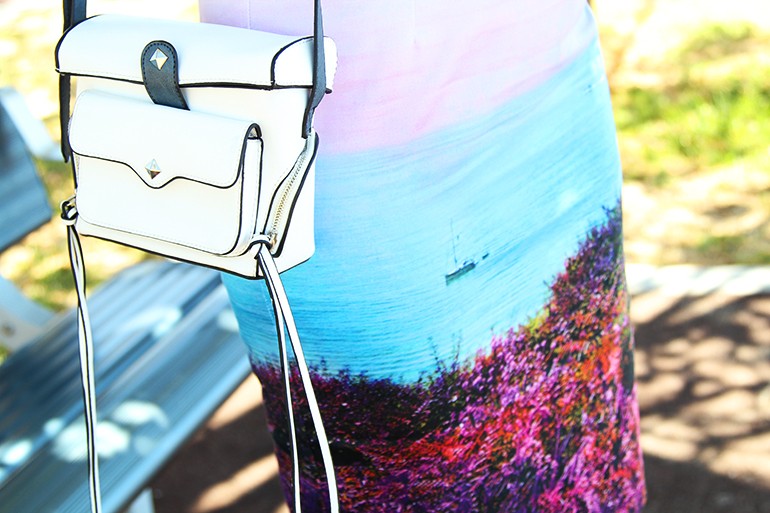 Pictures by Hassan Mounzer
Wearing: Portmans skirt (similar here), White tee, Strappy heels, Sportsgirl bag (similar here), New Look necklace (similar here), Michael Kors watch, Karen Walker sunglasses