Let us take you through our stay at the Dizengoff avenue hotel! As completely inexperienced Tel Aviv go-ers, we couldn't possibly wish for a better place to explore the cities vibrant night life that it's so renowned for. Fantastic welcoming staff knowledgeable about everything going on in Tel Aviv area made settling into our temportary Tel Aviv home even easier and more fun! Let's get started where it all begins…
Dizengoff!
If you're young and you want to be in the middle of everything Tel Aviv has to offer: this is your hotel. It's a short walking distance from the Dizengoff square, the beach and promenade. Plus, great bars and restaurants are literally as close as 20 metres away from the hotel's doorstep. Despite being so close to all the nightlife hotspots, life inside the hotel feels secluded and peaceful. We fell in love with so many places nearby the hotel and would just for this reason recommend staying here. But of course, there's so much more this hotel has to offer than a superb location!
Themed rooms
The hotel has a complete black and white setting, from the lobby to the rooms. The décor evolves around wallpaper picturing Tel Aviv, cool furniture pieces like lamps made metal pipes and other funky details. Each room in the hotel is named and dedicated to an area of Tel Aviv, for example the promenade, Jaffa port or Rotschild boulevard which gives life in the hotel a very personal touch: your room represents a name rather than a number. We stayed in a beautiful, spacey room with a balcony looking out out on trees and street below us. We loved sitting down here with a glass of wine in the early evenings before heading out!
Feeling welcome
Cool staff! Upon arrival we were given directions on how to get around in the area. Thanks to their tips, we were able to join a free tour in Jaffa's old town, tried out some absolutely amazing food at Old man and the sea at Jaffa's port area and were able to find the best brunch spot we've ever eaten at. If you're anything like us, you know how much good insiders tips are worth when you're in a new city. It means everything.
Meet & Mingle
When staying at the Dizengoff avenue hotel, reserve one hour between 6pm and 9pm! Why? Because during those times all guests are invited to join in for a glass of wine (for free!) and socialize around the reception area or in our case: outside on the terrace! The FashionContainer team has had the pleasure of staying at many hotels over the past 6 months, but we are very impressed with how hotels in Tel Aviv incorporate this social ambiance in their hotels, making you feel home. Emerge yourself into Tel Aviv life in its most authentic way while staying at the Dizengoff. You'll love it as much as we did, promise.
What I'm Wearing
Going black and white all the way! What could possibly be a better fit in this hotel's setting? I'm wearing a suede fringe skirt and laid back white shirt that makes for a mix between bohemian and dressy. It was incredibly, incredibly hot that dat (30 degrees in November, say what?), so naturally shoes were kicked off and welcomed bare feet all the way. Life at its best.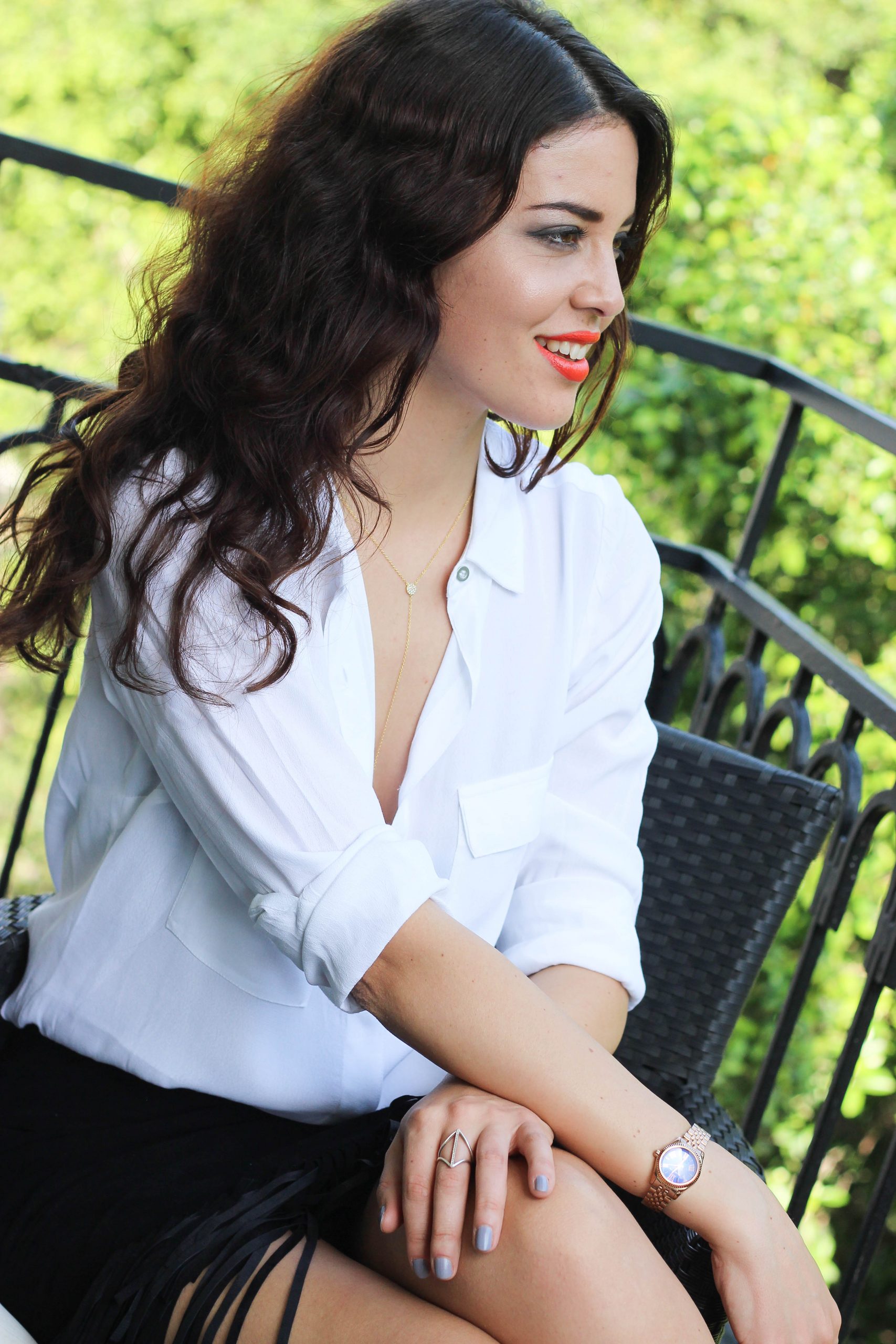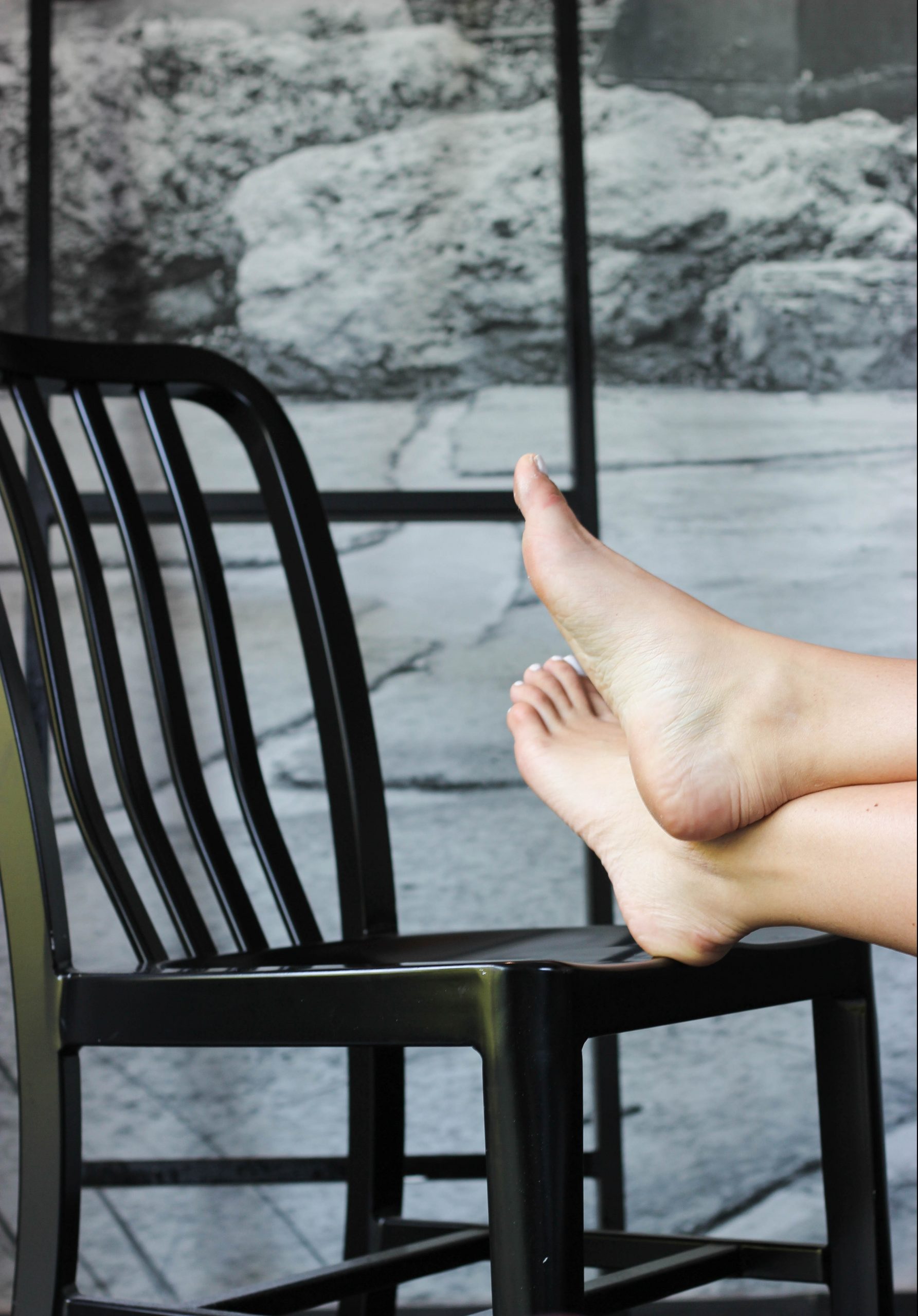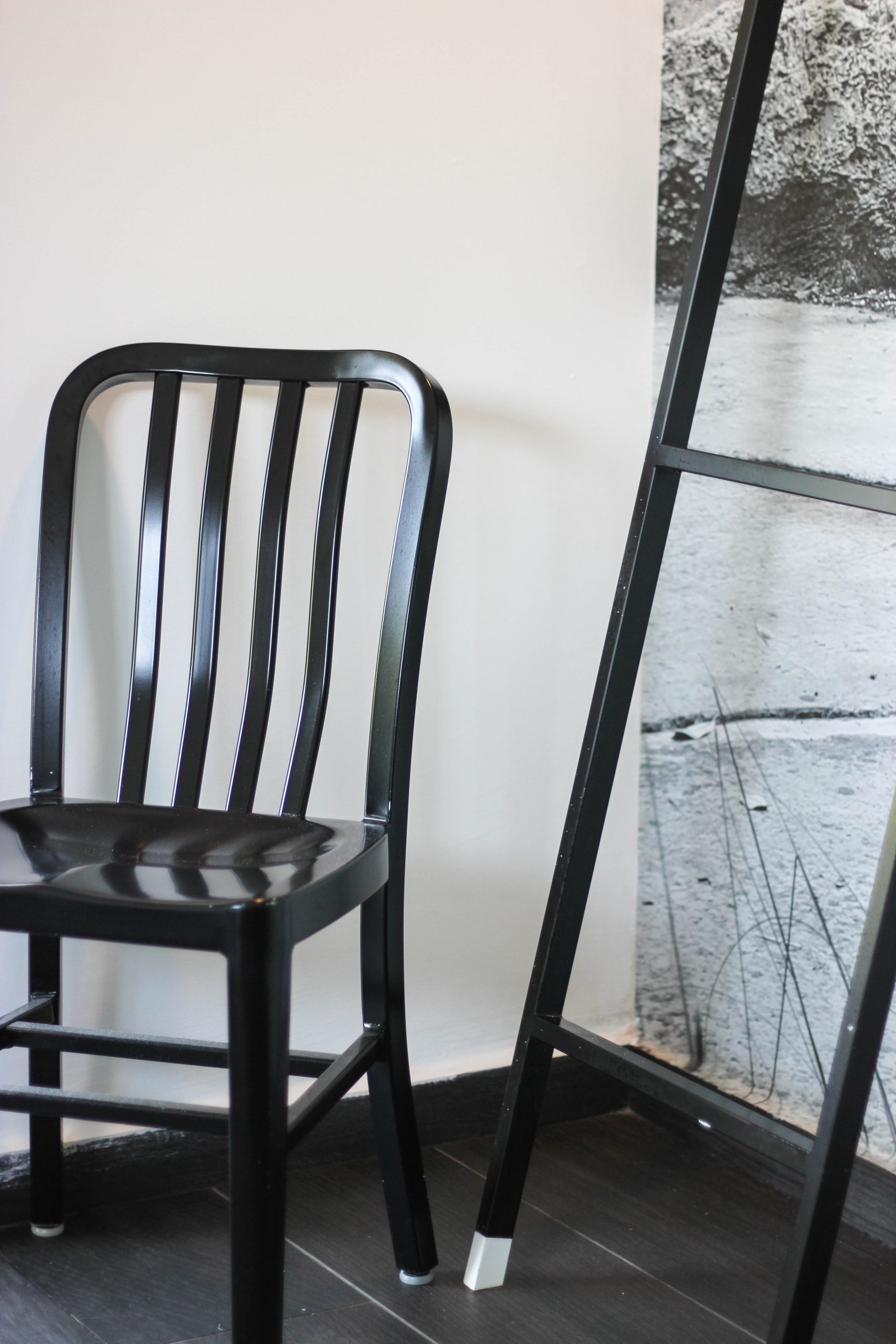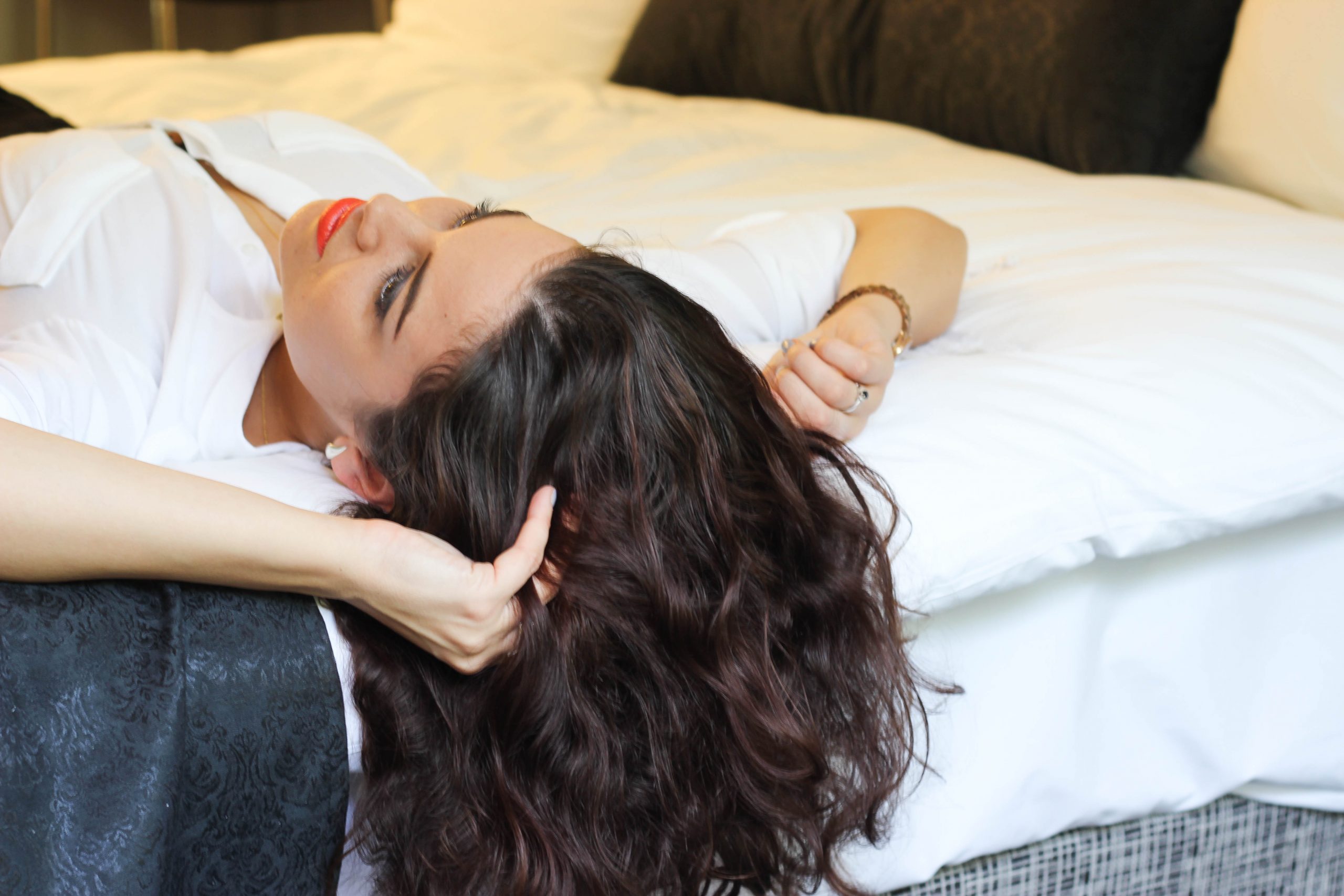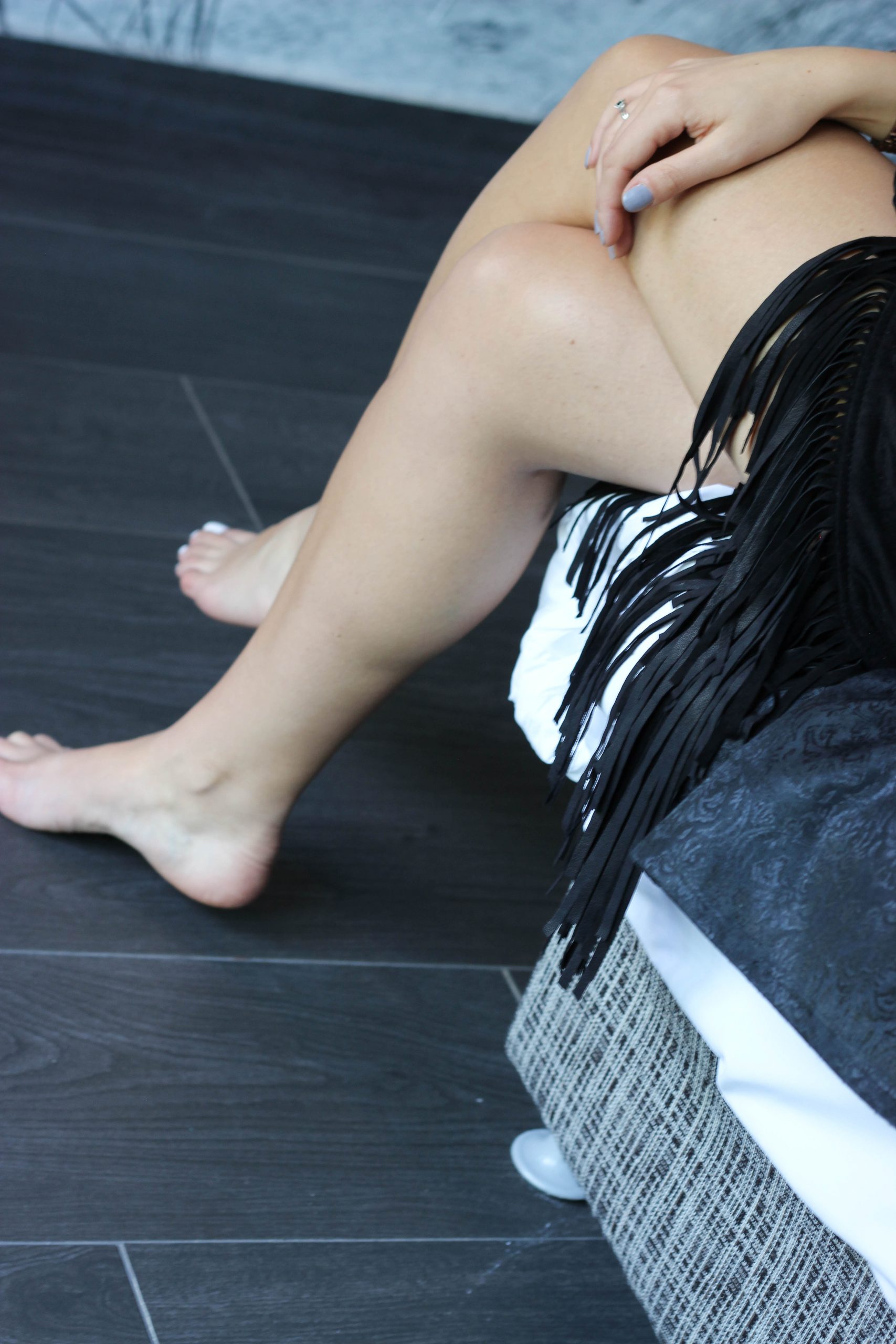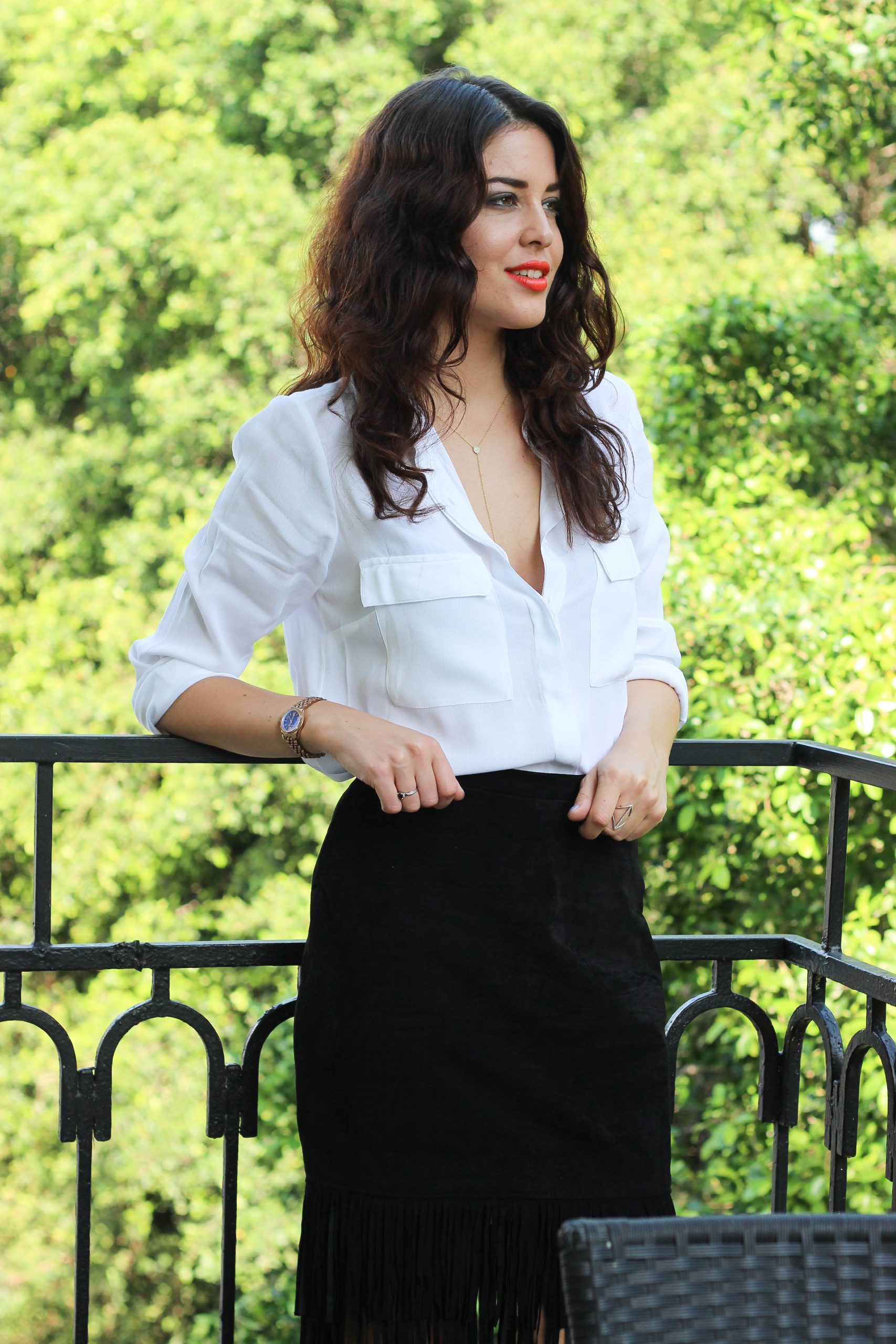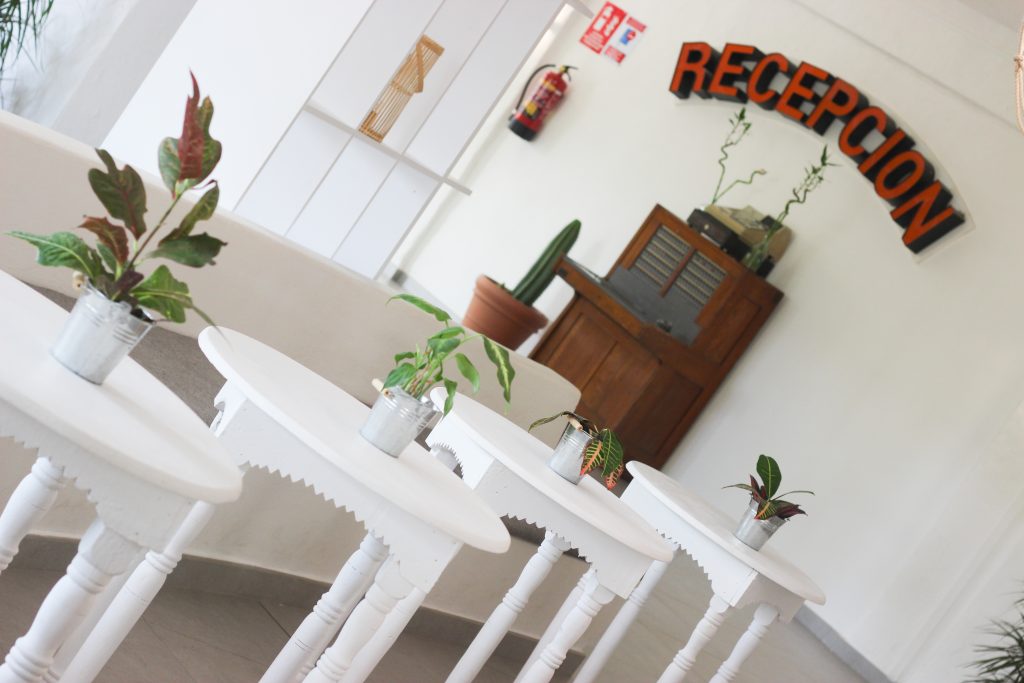 What I'm Wearing: Oasis white shirt, Oasis suede fringe skirt, Nialaya gold necklace, Freyrs sunglasses, Michael Kors watch
Location: Dizengoff Avenue hotel, Tel Aviv
Photographer: Tatiane Kozijn | Instagram: @tatianekozijn