Back to business! Is there anything better than dressing for warm weather? I don't think so.
Having your own business means having your mind switched on 24/7, tons of pressure and self-doubt. So sometimes….. you.just.need.a.break, put on your best outfit and make a couple of questionable decisions.
I'm wearing a classic look revolving around a white off shoulder dress, tote bag and the best pair of navy patent pumps I've ever seen in my life. Sometimes good things really are that simple.
Ps. we shot this look in the garden of our villa in Ibiza. How beautiful is spring time? I love it when everything is in full bloom!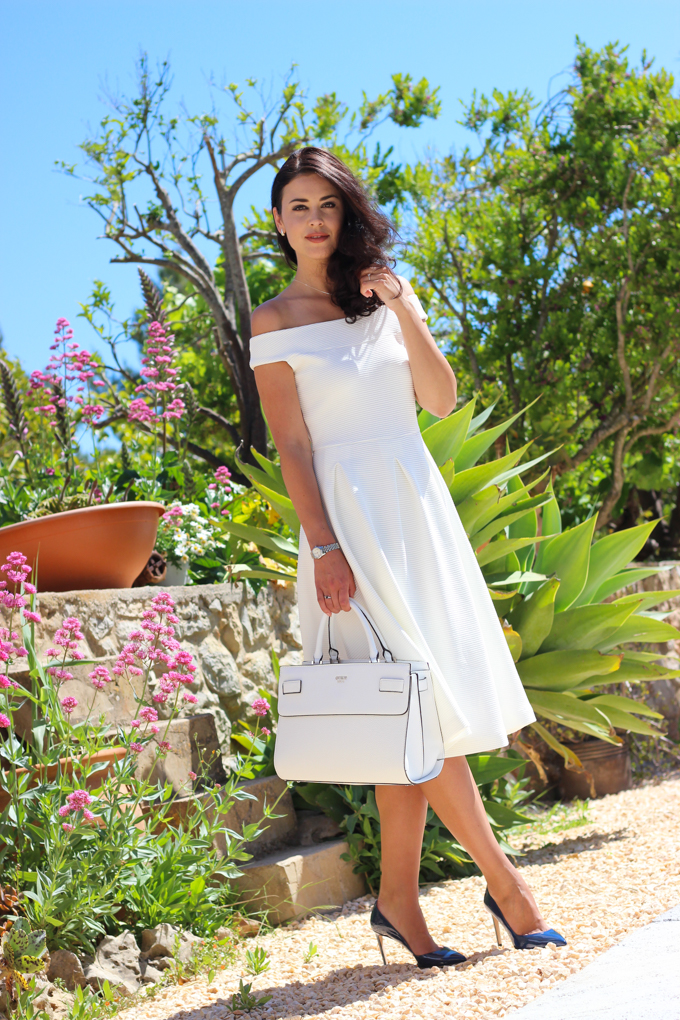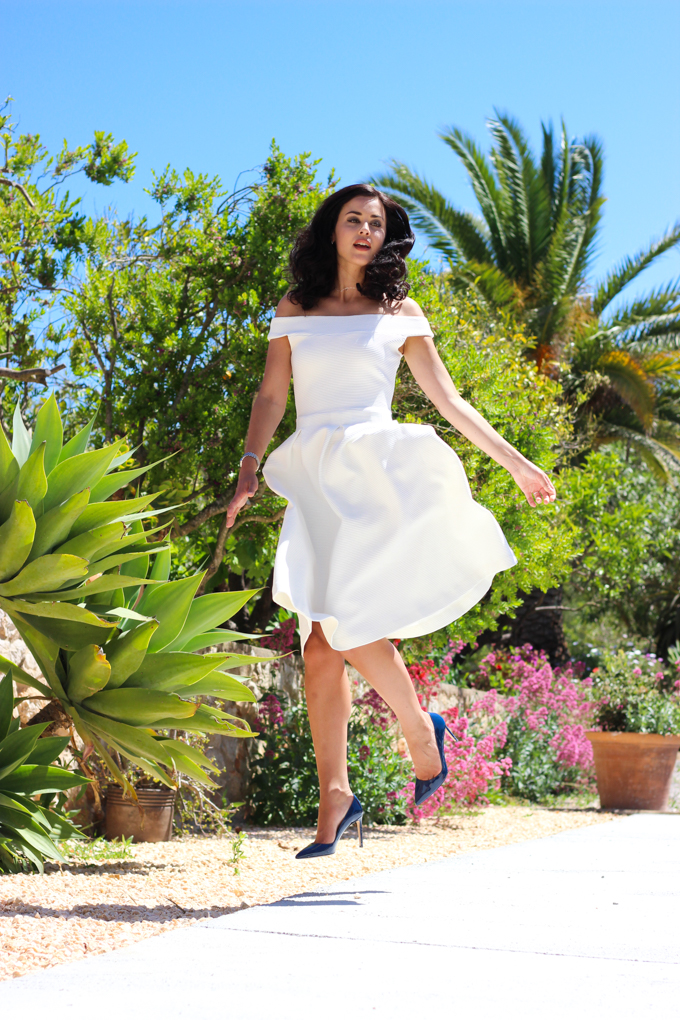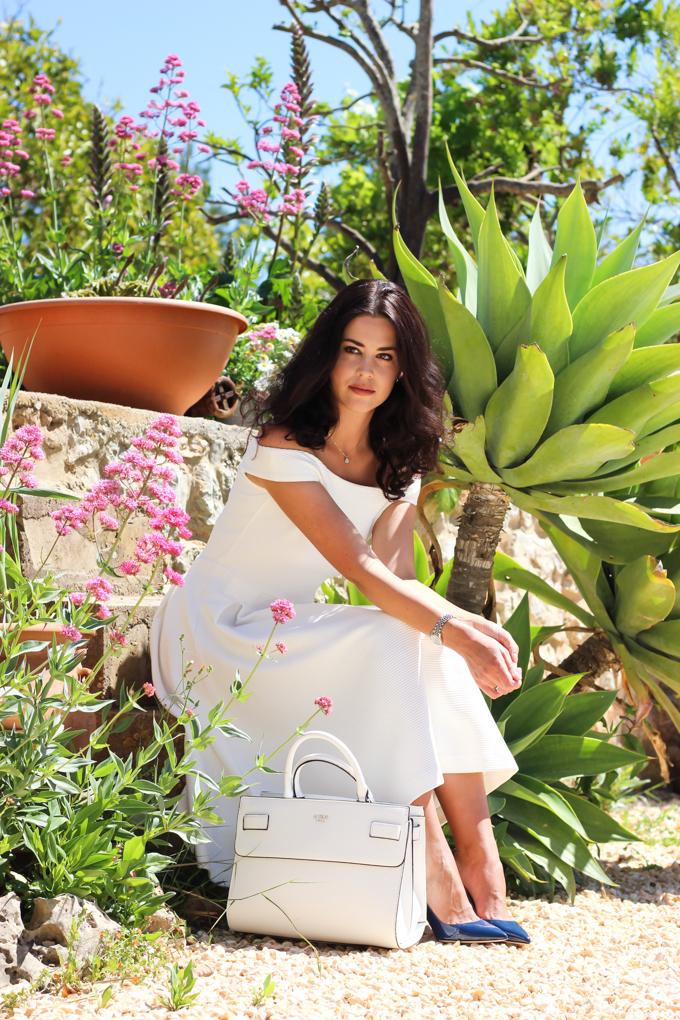 What I'm Wearing: Mint & Berry dress via Zalando, Guess Cate bag via Zalando, Hugo Boss pumps via Zalando
Photographer: Tatiane Kozijn | Instagram: @tatianekozijn
Location: Ibiza, Spain