Today I am in Khor Al Fakkan. I hear you thinking: Where on earth is that?  It's a town located along the Gulf of Oman on the east coast of the United Arab Emirates.
This is our second stop while on a journey in the middle east with MSC cruises. Aside from hanging out on the beach, we took the opportunity to try out some local foods and drinks. But more about that later! In the middle east it's key to be considerate of local customs and what to wear, so today I'm sharing some of my tips. I'm a huge believer in dressing modestly regardless of your location on planet earth, so I love it!
1. Wear a maxi or below the knee skirt.
My personal favourite is a flowy maxi skirt. Feminine, fun to style and it looks good on everyone. Choose skirts (or trousers) made from a light, loose fabric so you'll feel comfortable even in the warmest of temperatures.
2. Cover your shoulders and don't show cleavage.
Long or midi sleeve shirts with a loose fit are a great option to wear with a maxi skirt. By tucking the top into the skirt you create a defined waist. Modest doesn't mean you can't look feminine!
3. Have fun accessorizing
Toning down your clothing means toning up your accessory game! Haha, it's all about balance right?! I went for a few stacked rings, gold watch and the coolest new bag by Furla.
You styling help
While we're on the topic of styling and outfits, you need to hear about Zalon! It's a service by Zalando that delivers a complete outfit suited to your taste. Let me explain how it works.
Upon registering, you have to answer a couple of questions about your style and preferences. Think of questions like:
– What clothing do you enjoy wearing?
– What do you feel good in?
– What brands do you like?
Once you've answered the questions about YOUR style, you'll be invited to hop on a phone call with your very own stylist. After chatting, your stylist will put together your outfit(s), which then will be delivered at your doorstep within a few days! You only pay for what you keep, so need to stress out. Zalon is the perfect solution if you don't have the time to put together complete outfits or if you could simple use a little help or inspiration. Don't we all? Enjoy it!
For now enjoy the pictures and don't forget to leave a comment. Next destination: Oman.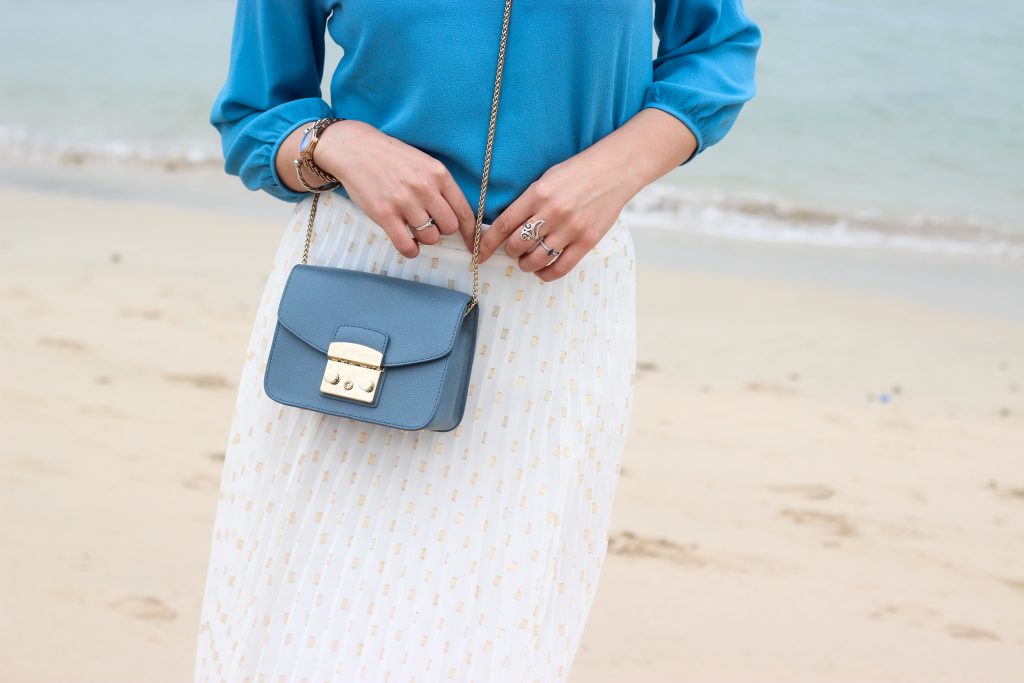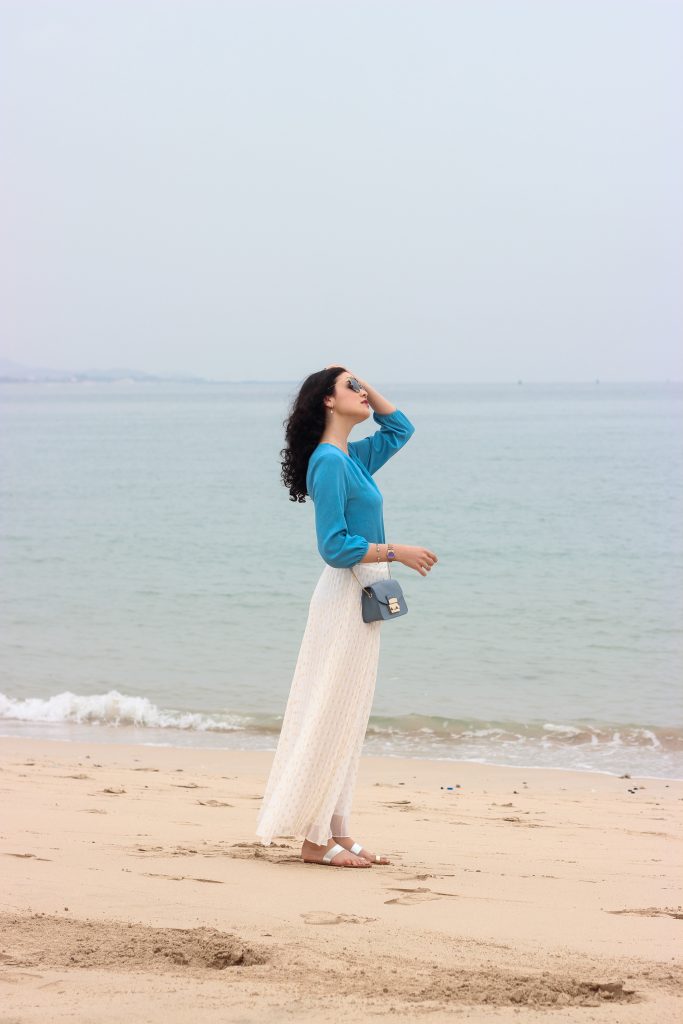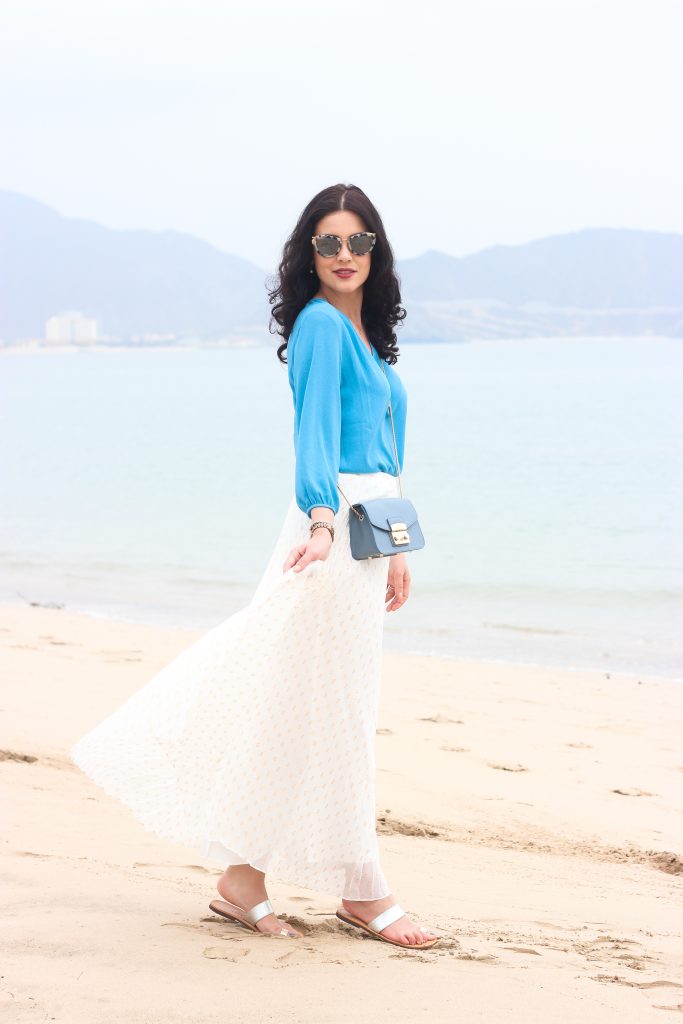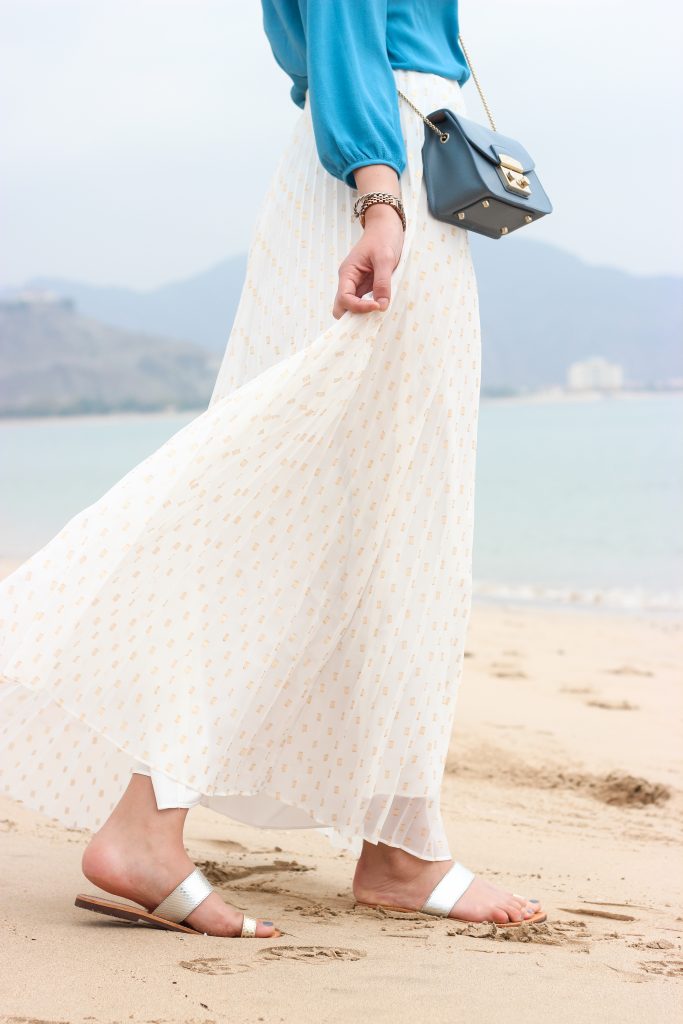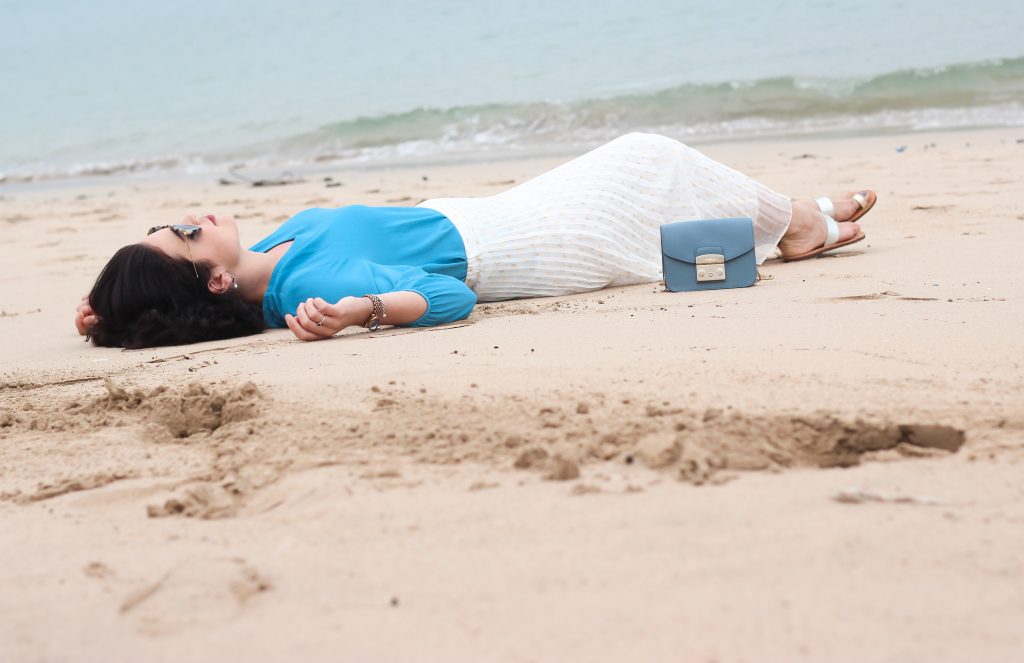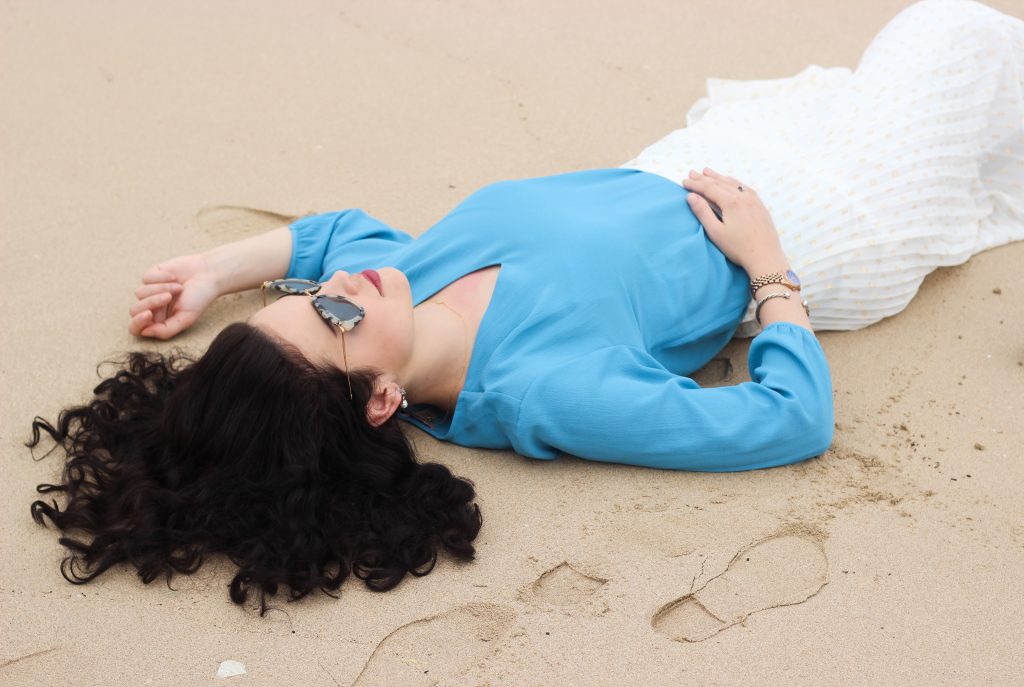 What I'm Wearing: Anna field blouse via Zalando, Mint & Berry skirt via Zalando, Isapera Mykonos sandals via Zalando, Furla bag via Zalando, Miu Miu sunglasses, Michael Kors watch, Nialaya necklace
Photographer: Tatiane Kozijn | Instagram: @tatianekozijn
Location: Khor al Fakkan, UAE