There were some wins and there were some fails. What am I talking about? The fashion trends of 2016. Today I'm showing you which trends from 2016 I love and I'll be bringing with me into 2017!
1. Off shoulder
What I love most about off-shoulder garments is that you can find one for every occasion. Whether it's a cute printed top like this or a dressy black dress, the bare shoulder always works.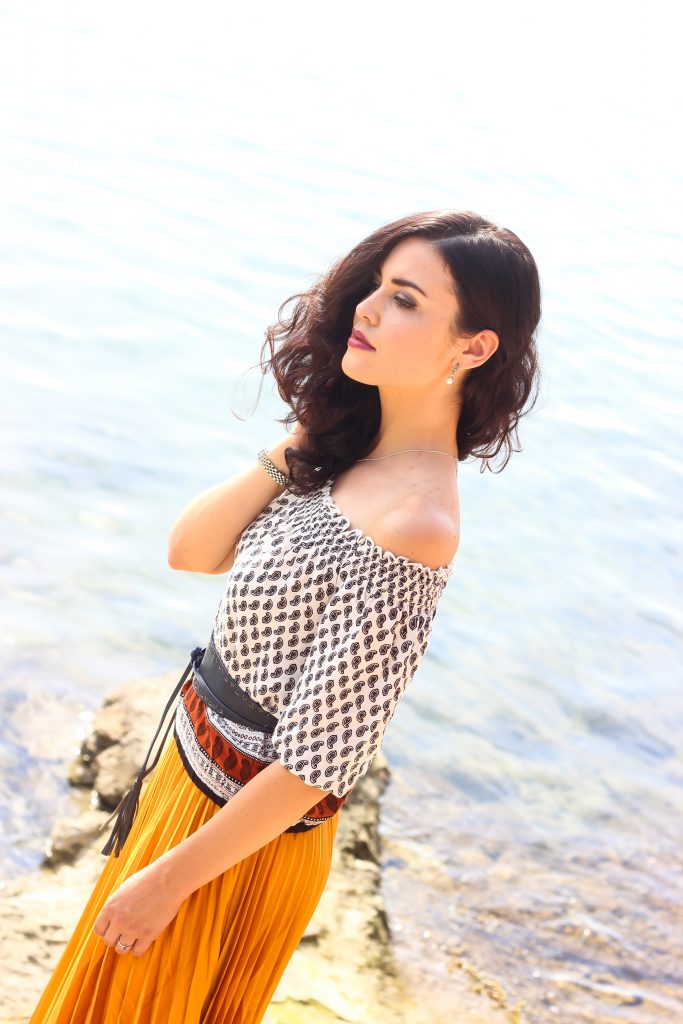 2. Burgundy
In a matter of months, my closet went from no burgundy at all to a complete pile. From trousers to coats, tops and skirts, the last quarter of 2016 was all about burgundy hues. I'm super excited to take this trend with me into the new year as well because let's be honest, burgundy rocks!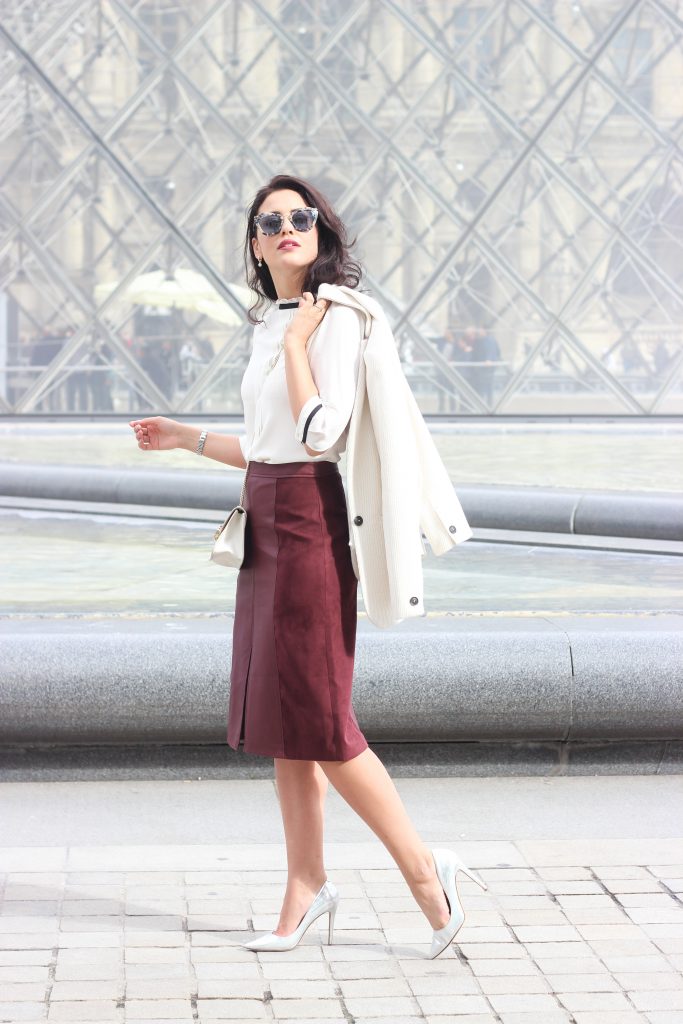 3. Ruffles and volume
Ruffles and voluminous sleeves, I love these tops. A trend to my heart that is hot, happening and ladylike. Very excited to wear LOTS of different tops like this, they're so much fun to style.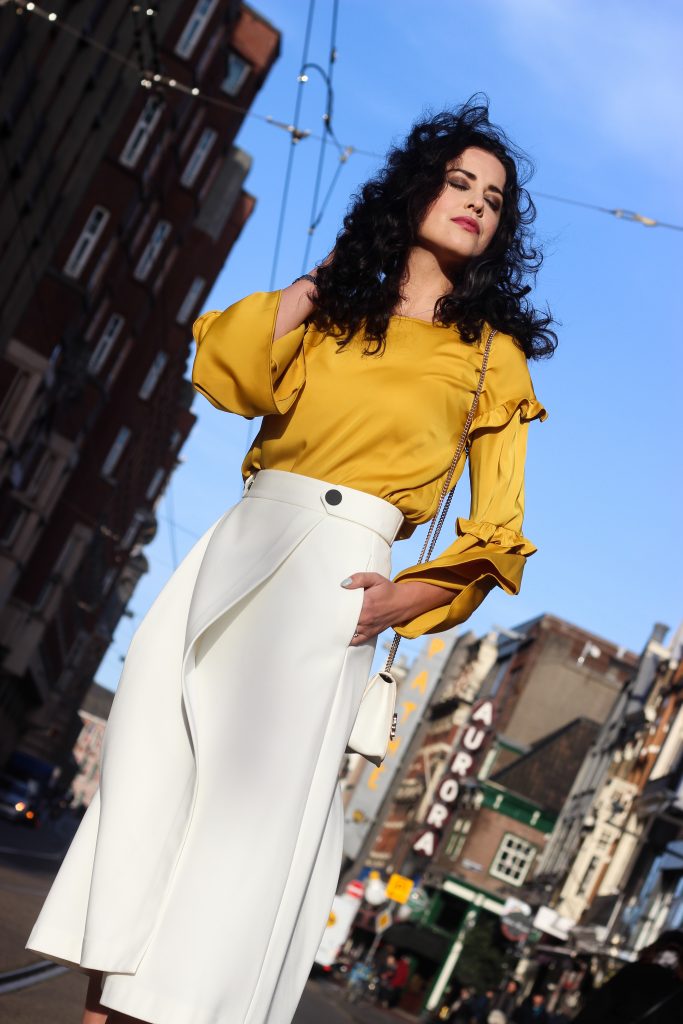 4. Belted blazer
I love this entire look! I was really into waist belts a couple of years ago and I loved seeing them come back in fashion again. Style the waist belt on a blazer or coat for a feminine and sophisticated look.
5. Flared trousers
I can't believe I'm back on the flared bandwagon! Truth is that their silhouette is incredibly flattering and I love how they can be styled super elegantly with a (trench) coat and high heels.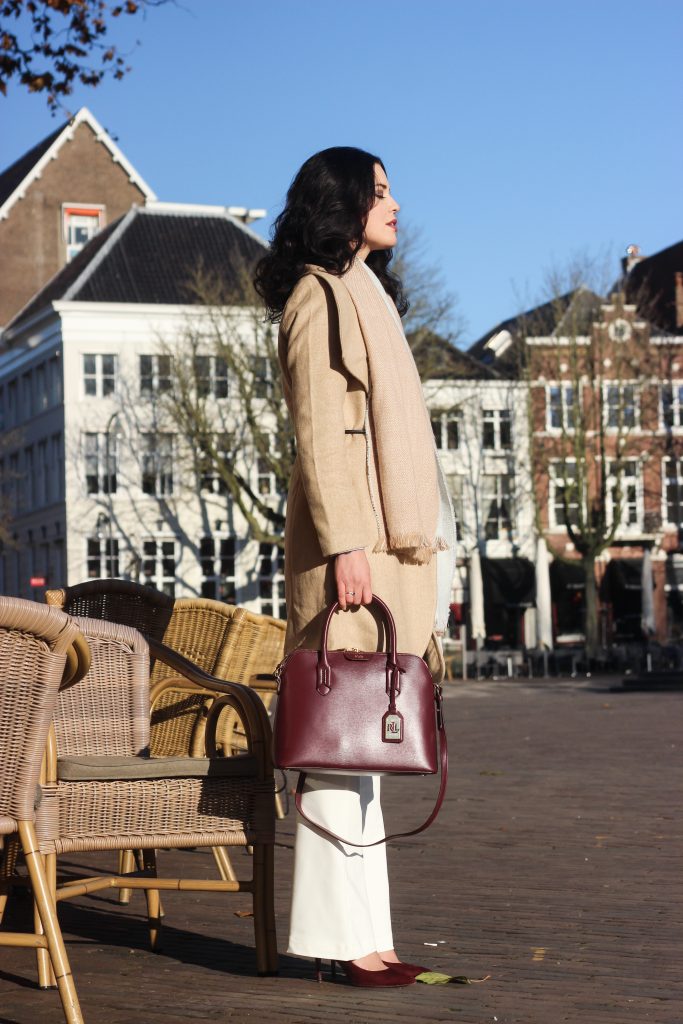 Photographer: Tatiane Kozijn | Instagram: @tatianekozijn
Locations: Ibiza, Paris, Amsterdam