Hello from this too awesome downtown Toronto football stadium.
Sometimes you have to put in that little extra effort to shoot a great location! In this case that meant begging the staff, making several phone calls and wait for 1.5 hours.
When we walked by a few days earlier, we just knew this outfit had to be shoot there. Something pretty cool about a sporty backdrop like this, especially for us Dutchies who aren't used to this size of football stadiums. Or to football stadiums at all, to be honest. I'm wearing an outfit which is a mix between sporty, preppy and chic, a combo that maybe doesn't make a lot of sense but I was in the mood for it.
I initially planned on layering the dress with the jumper, but because that didn't work out, I tied the jumper around my waist instead. One of those things that has become trendy again and I have to admit looks pretty cute indeed! Laser-cut espadrilles by Love Moschino for some added quirk, the metallic bag for some updated chic and the cap, well, that should be pretty obvious I guess. Sporty all the way. All by Zalando, you can find the exact outfit details all the way below.
Ps. Did I mention how HOT it was in Toronto while we were there? Really not the kind of temperatures to explore the city, but hey, what can you do! At least that justifies a stop for drinks/cocktails/wine (or all the previous) every 2-3 hours. Very excited to share more of our Toronto content in collaboration with Jet Airways soon.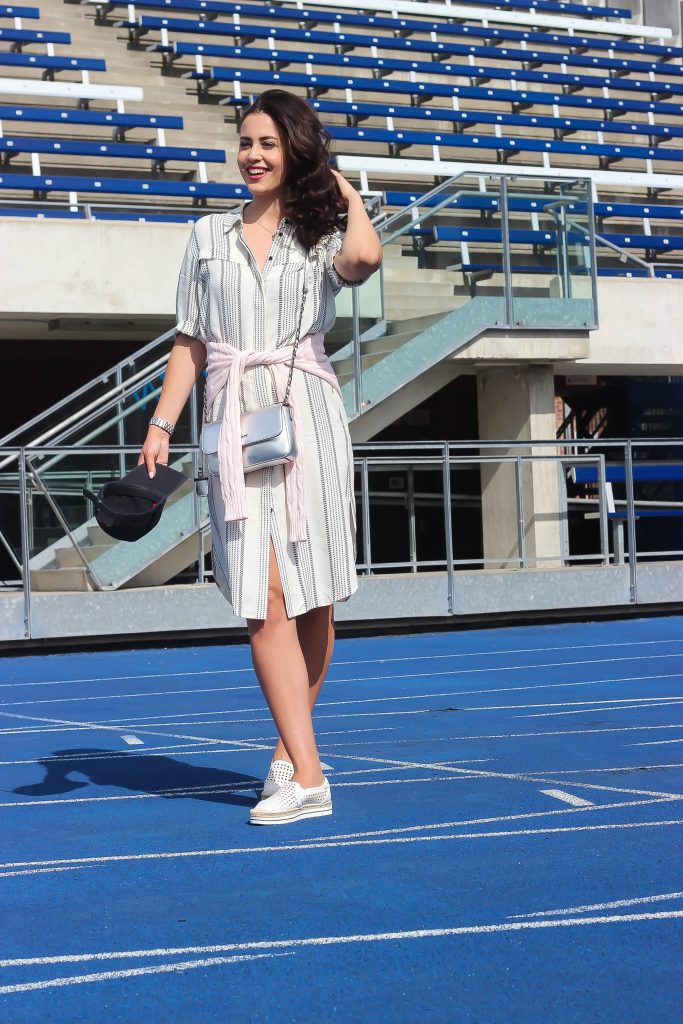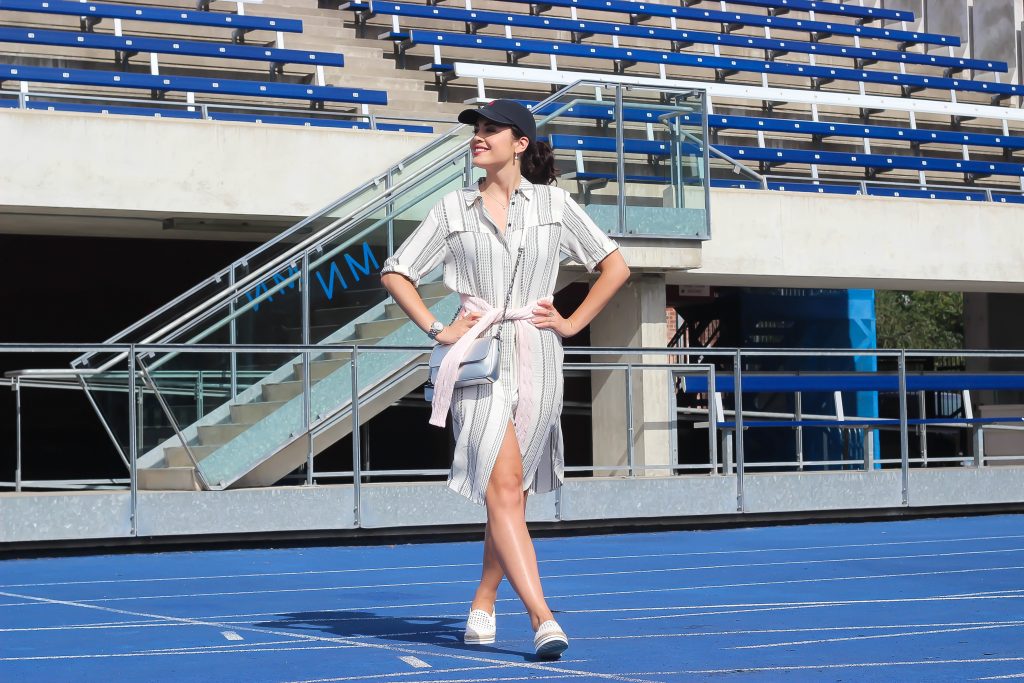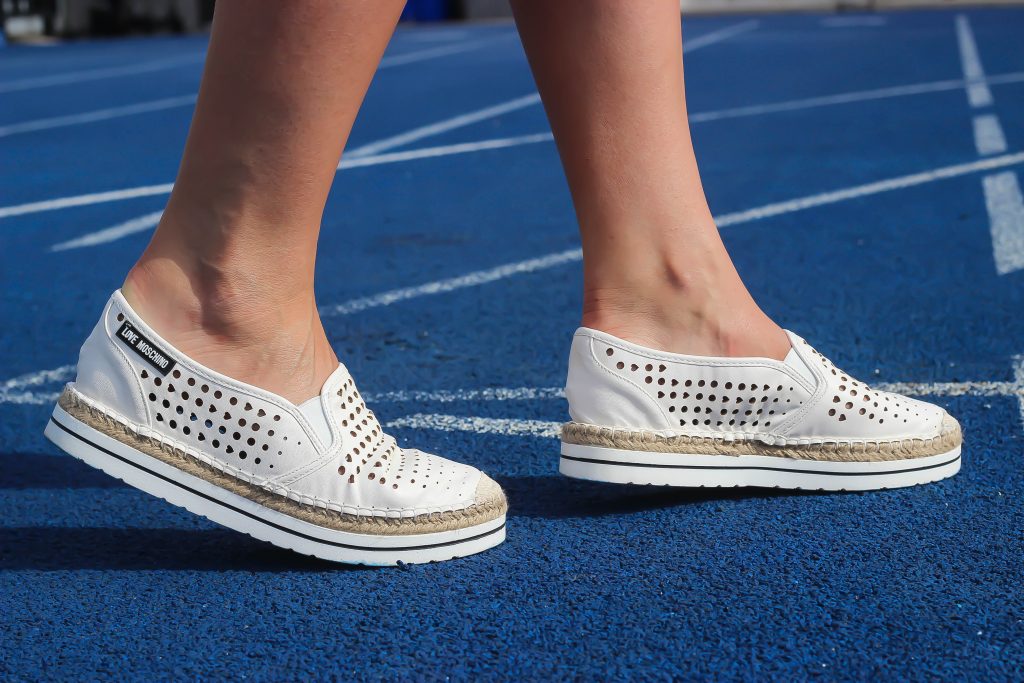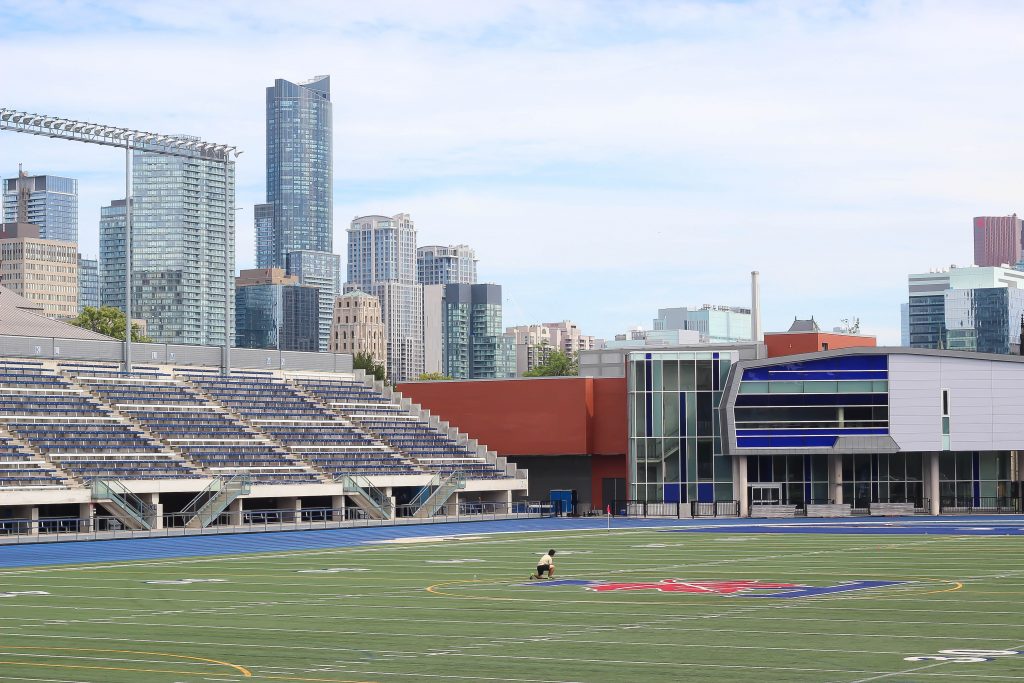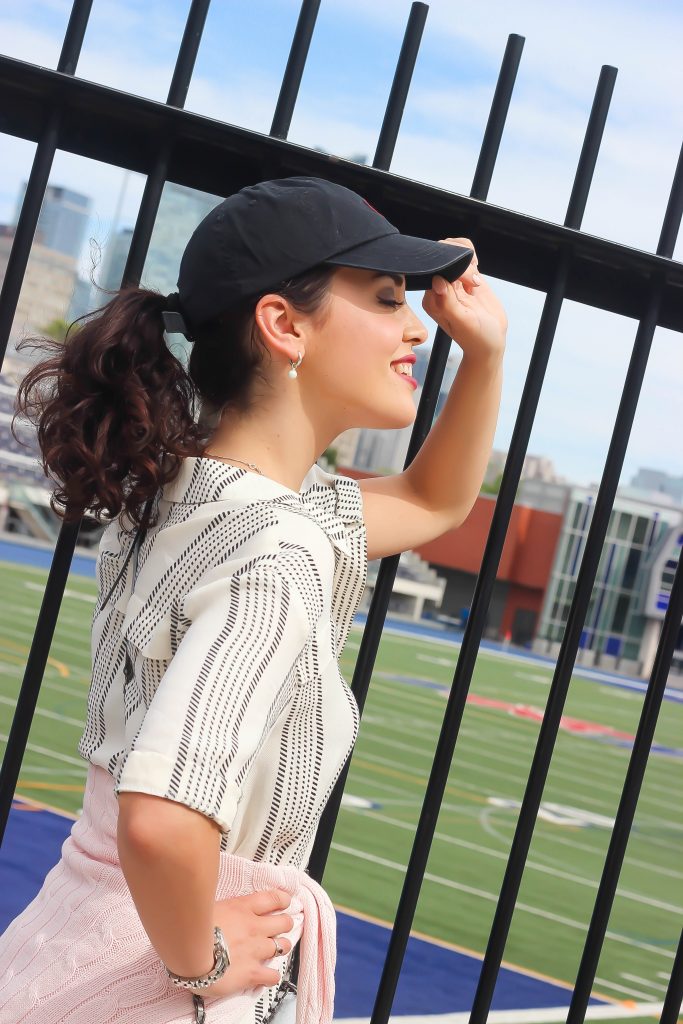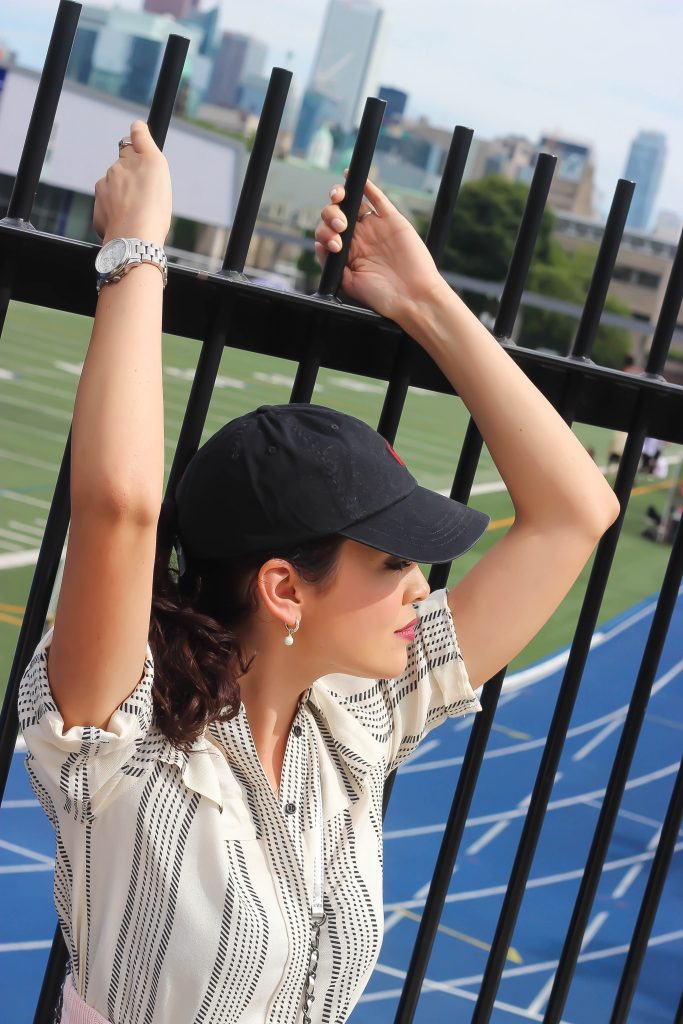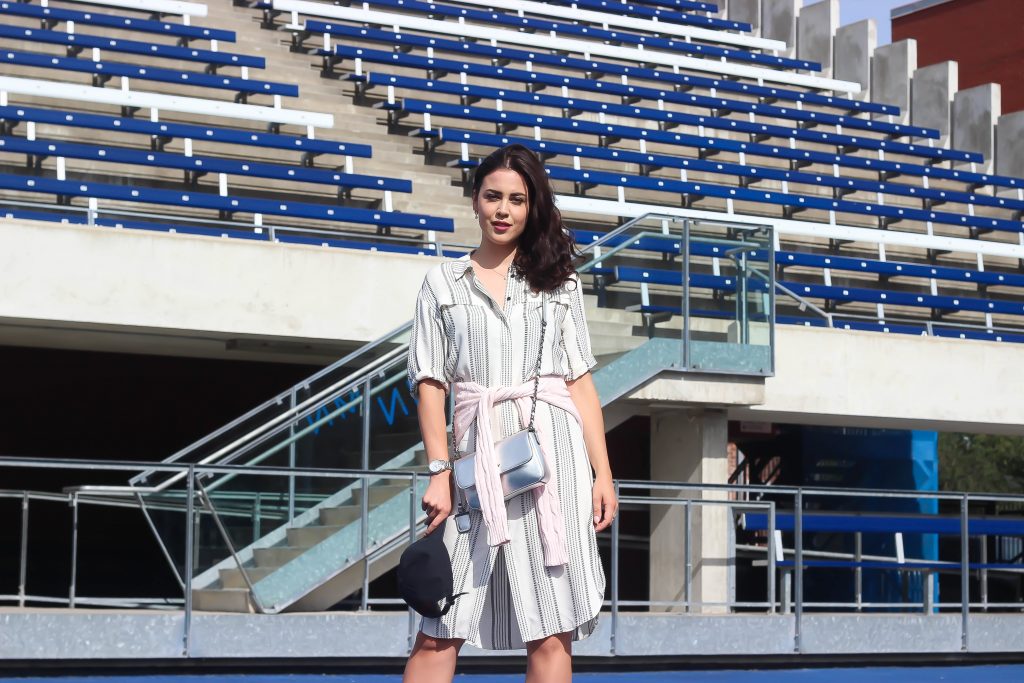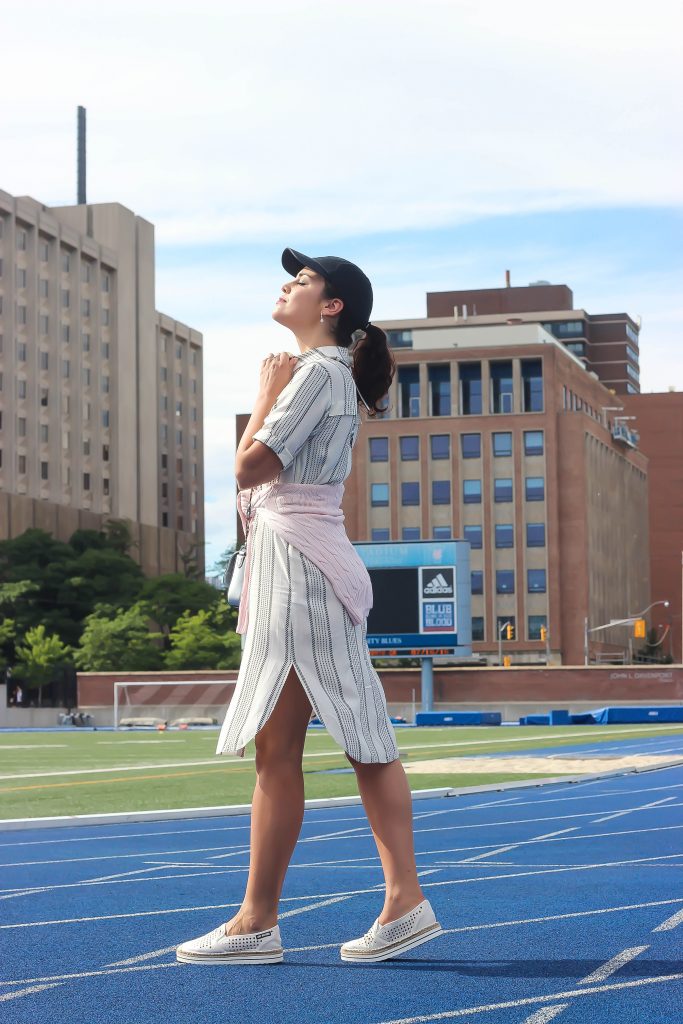 What I'm Wearing: Topshop dress (via Zalando), Polo Ralph Lauren jumper (via Zalando), DKNY bag (via Zalando), Love Moschino espadrilles (via Zalando), Polo Ralph Lauren cap (via Zalando)
Location: Toronto, Canada
Photographer: Tatiane Kozijn | Instagram: @tatianekozijn