I'd lie if I said this outfit wasn't a tiny tad inspired by Tommy Hilfiger's 'all American girl' and the new TommyXGigi collection. Love, love, love!
I always had an image of classic flared trousers being dull, but truth is that they can be worn in so many cool ways. This pair by Banana Republic rocks and I'd almost think that burgundy is becoming my new favourite new colour for Fall. To me, this outfit is a great mix between corporate preppy and all American girl. Both classic and trendy. Young and fun. I'm also a big fan of so called pussybow shirts (such a weird word, no?) and I believe they'll be one of this season's most prominent trends. Which is great because they're super cute and romantic!
Even though I have a hard time saying goodbye to summer, I love how the colder days allow to play with heavier colour palettes involving burgundy, navy, camel etc. Every season has its charm as long as we're willing to see it that way! But for now, I'll enjoy wearing open toe shoes for just a little bit longer….
Scroll down for the outfit details and don't forget to leave a comment!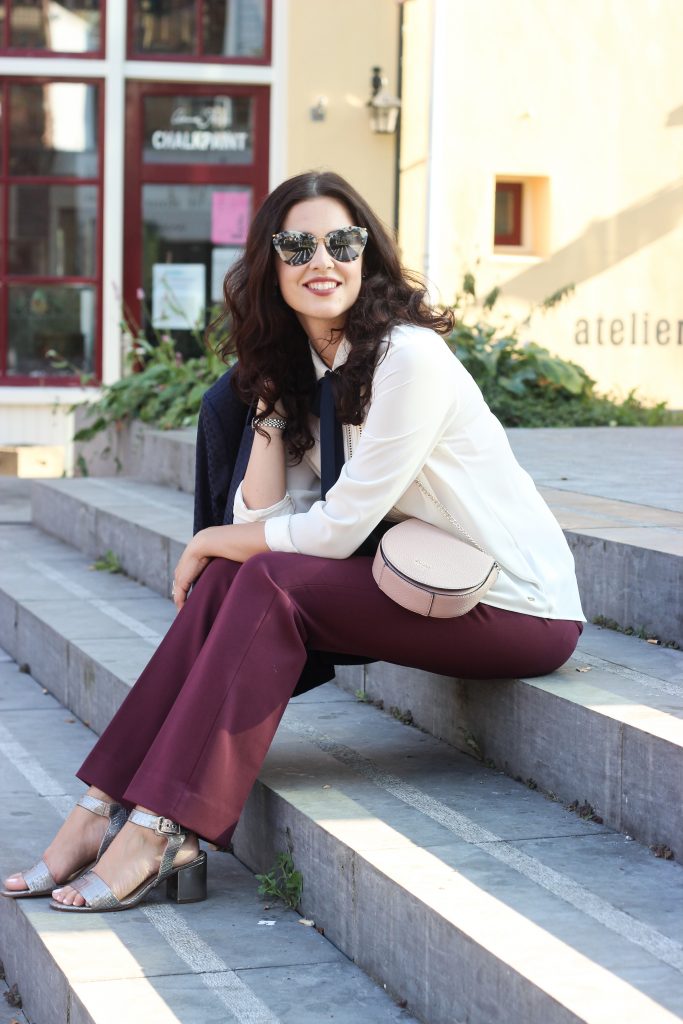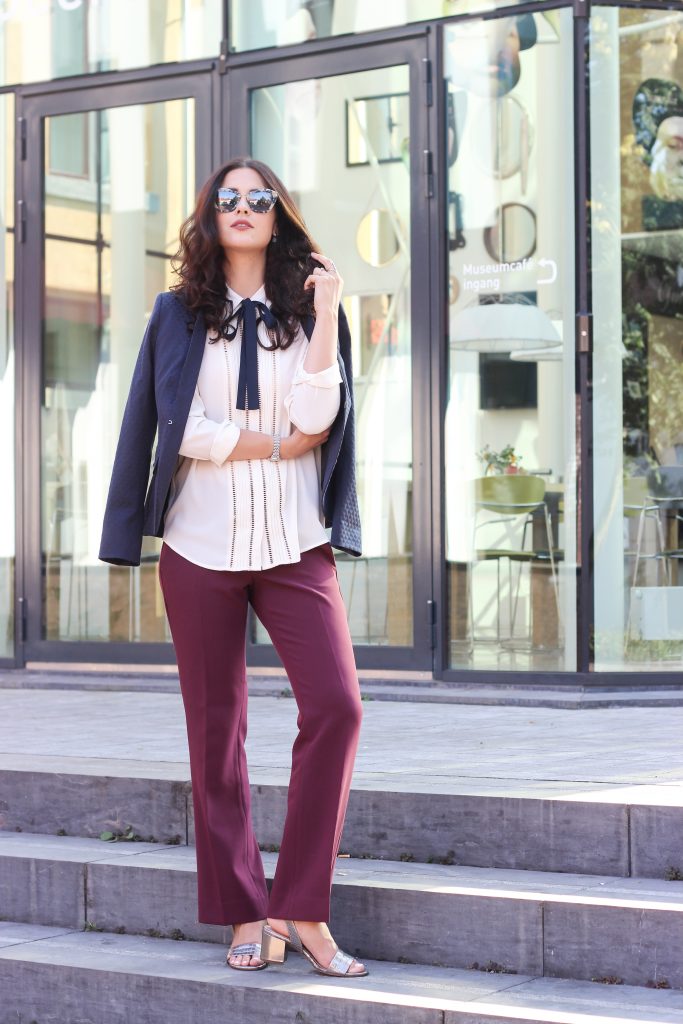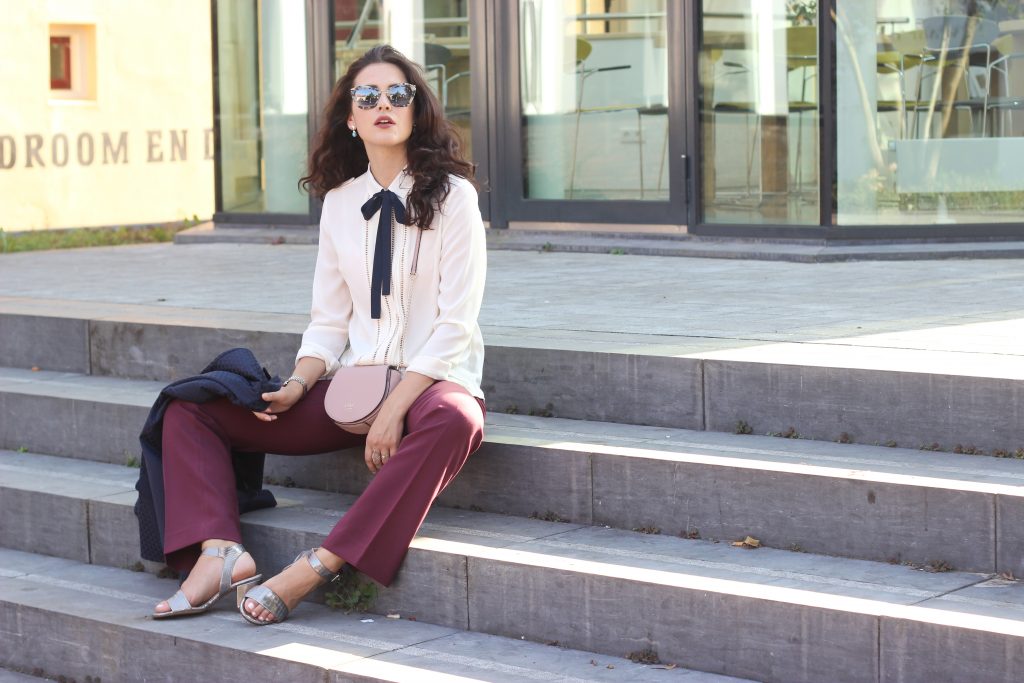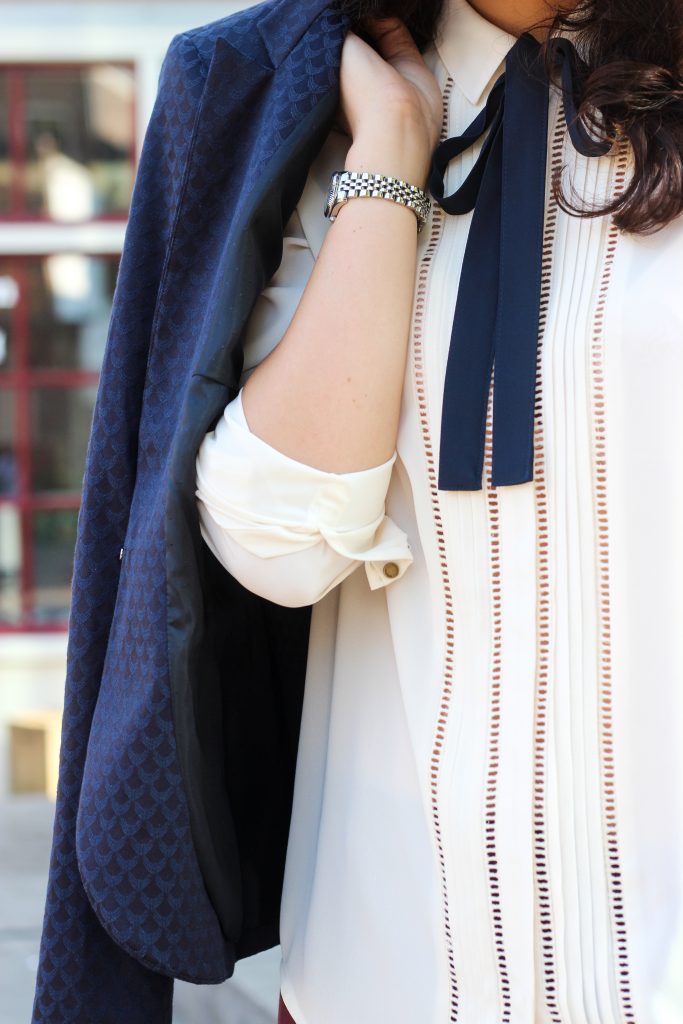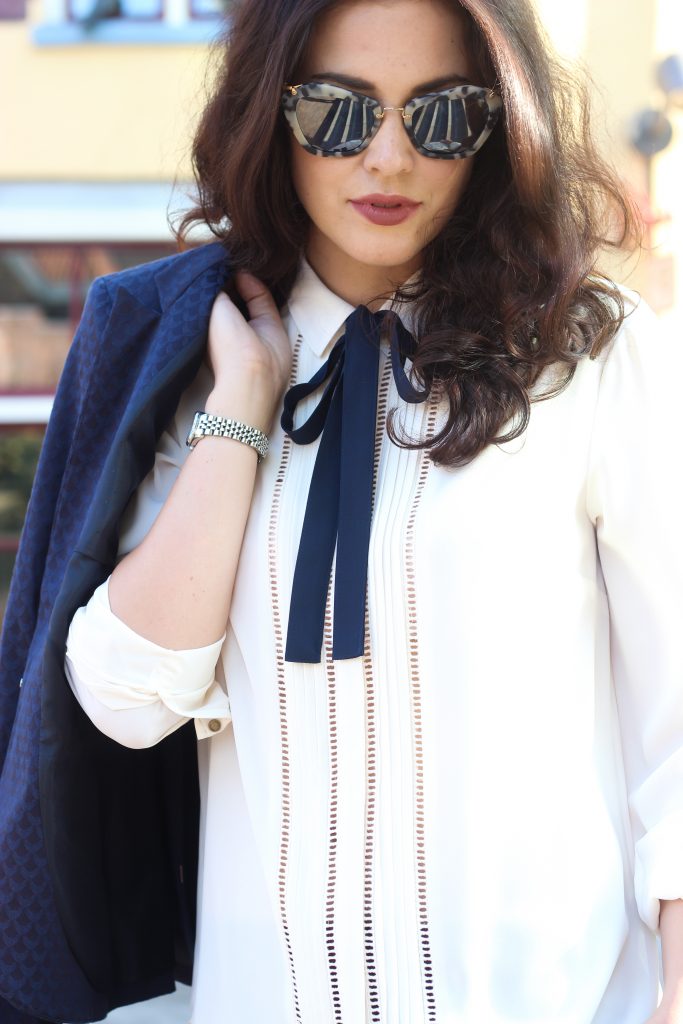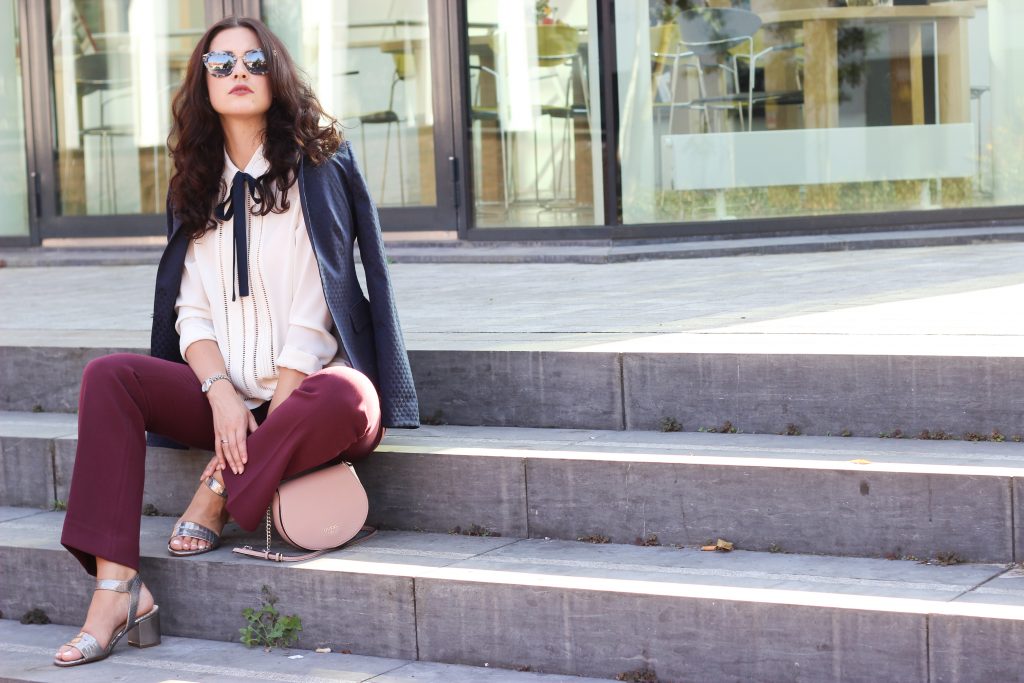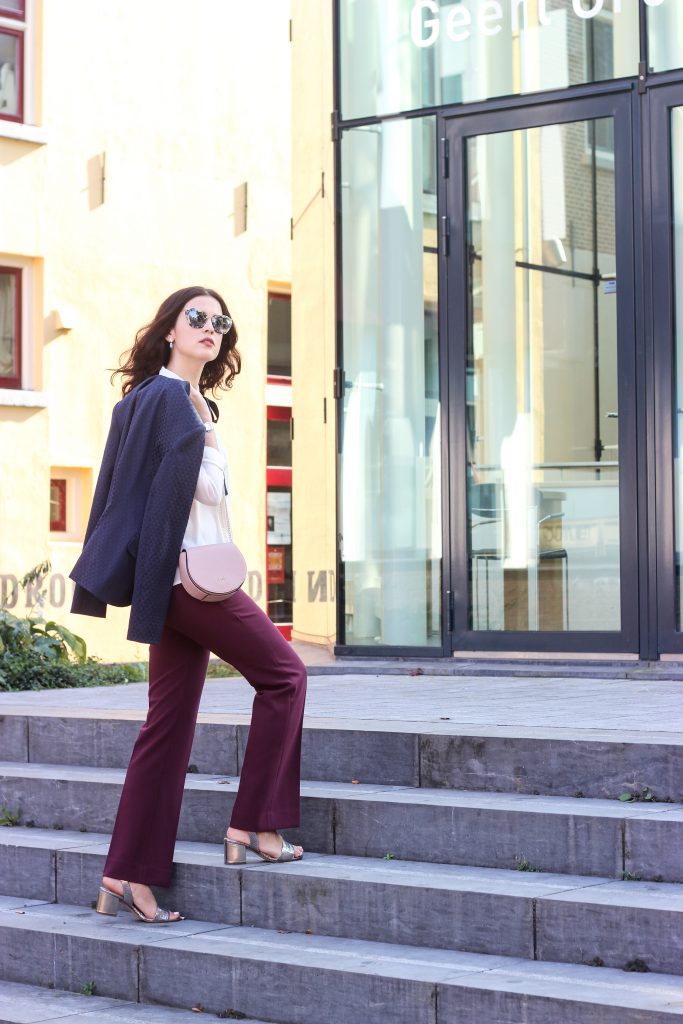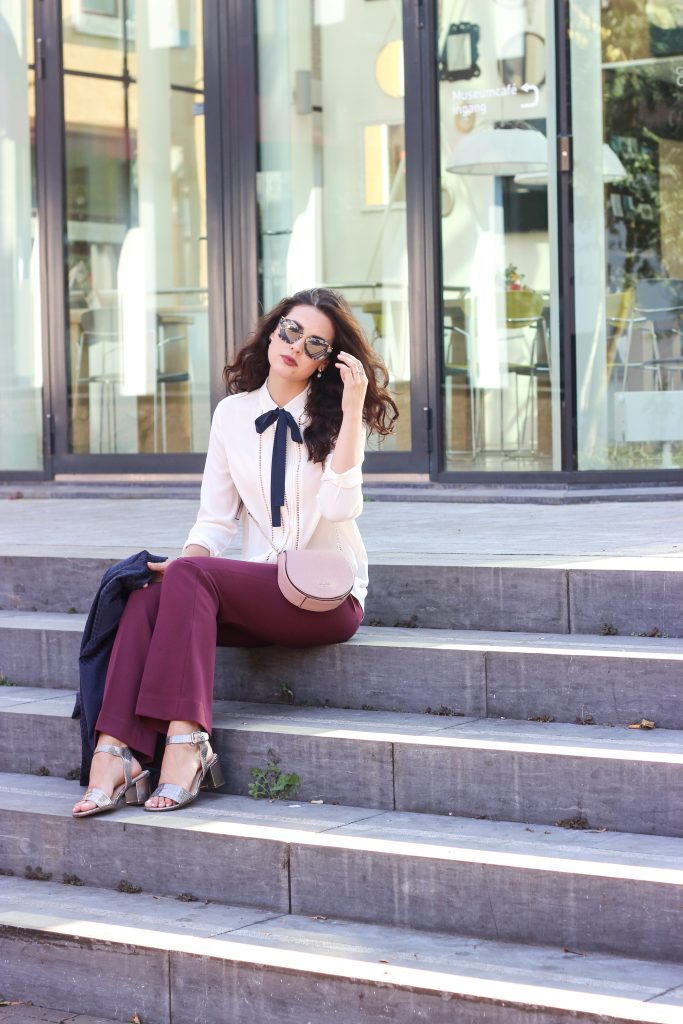 What I'm Wearing: Tommy Hilfiger shirt via Zalando, Banana republic trousers via Zalando, Comma blazer via Zalando, Hogl sandals via Zalando, Guess bag via Zalando
Photographer: Tatiane Kozijn | Instagram: @tatianekozijn
Location: Amsterdam, the Netherlands