And the moving abroad rollercoaster continues. I feel that lately I haven't got much new to say, but unfortunately that's as good as it gets for now. I'm sure I've got much more exciting content to share once I'm settled in my new home in Dubai, but for now let me show you what this week was about.
We've been busy organizing and cleaning our home this week. When you rent a home in Australia, the agency comes for an inspection to see whether you keep the house in a good state every 3 months or so. It's something that doesn't happen in the Netherlands, which probably explains why I feel like it's such an invasion of privacy. Anyway, the biggest problem was our garden that needed maintenance and another couple of things indoor. So along with the organizing we're doing for our move, getting on top of the agency's requirements this week was a lot.
Over the weekend I literally emptied my closet, dividing everything I own in a 'taking with me', 'to go in storage' & a 'to get rid of' pile. And yes, I know what you're thinking. Didn't I already get rid of most of my closet? True, but what was left was still way too much. I want to limit myself to two boxes to go in storage & only one 30 kg suitcase to bring with me. It's an adventurous decision, absolutely. I have to say that I stunned myself as well, since I'm usually the person that brings at least 20 kilos for a short holiday. I think it's just a good opportunity to start over in a lot of different ways, my closet and personal style included…
I had two friends over yesterday who shopped lots of my closet. Not only was it super fun to see them trying on everything on, I also realized that many of the things I never quite wore looked so much better on them. Unlike people might think, finding clothes when you're tall isn't always that easy. A lot of jackets that I adore, just don't quite feel right when I put them on. When I saw them on my friends, I suddenly realized that they don't look well on me because they're not long enough. Anyway, it's great to see so much of my beloved clothing has found new homes!
Before I go on and on, here are this week's photos: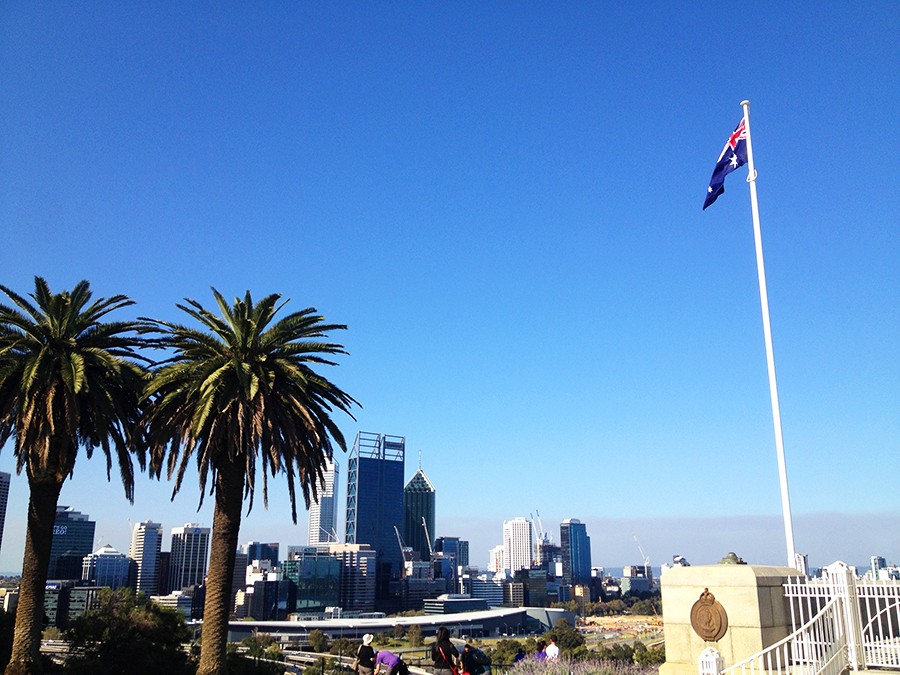 Kingspark is the first thing I saw of Perth and of Australia for that matter, so it will always have a special memory for me. Yesterday afternoon I went for a walk there with Hassan, just taking in the view while sipping on a take away coffee. Bliss.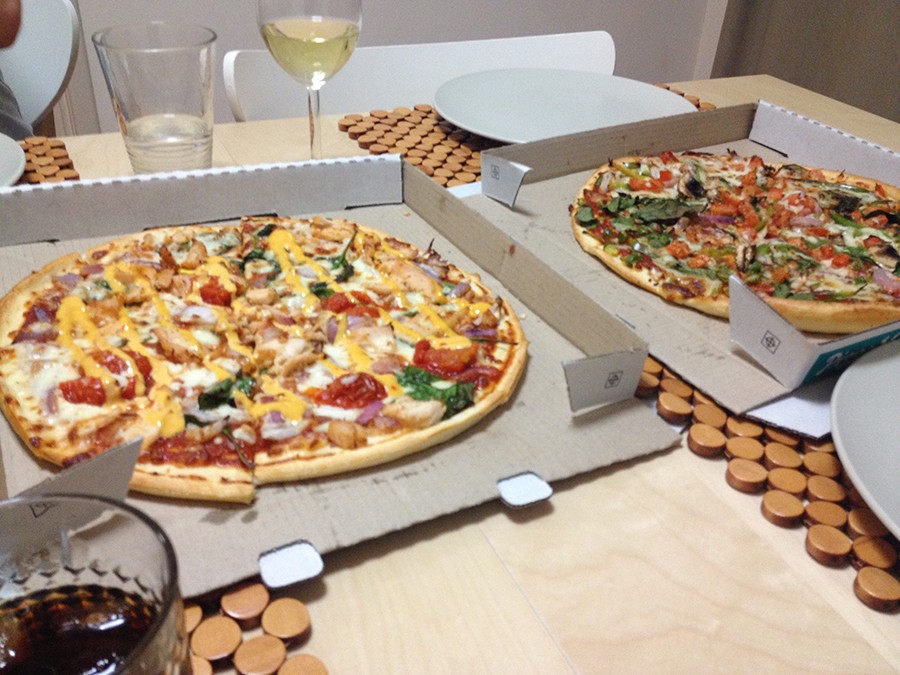 I haven't been eating very healthy the last week, including lots of pizza. Oops. On Friday we went to a friend's place to eat pizza and have some drinks.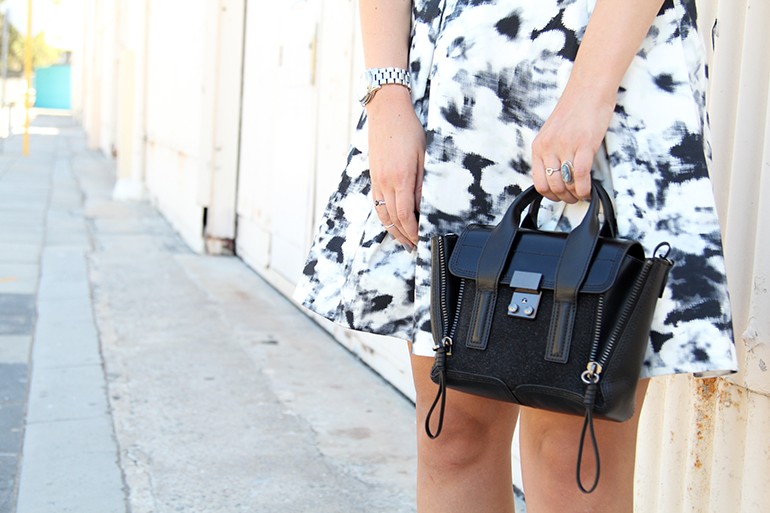 On the way. And no, I still don't have a driving license. I'm thinking to take lessons while in Dubai and get my license while I'm there. Does anyone have experience with this and would you recommend it or not?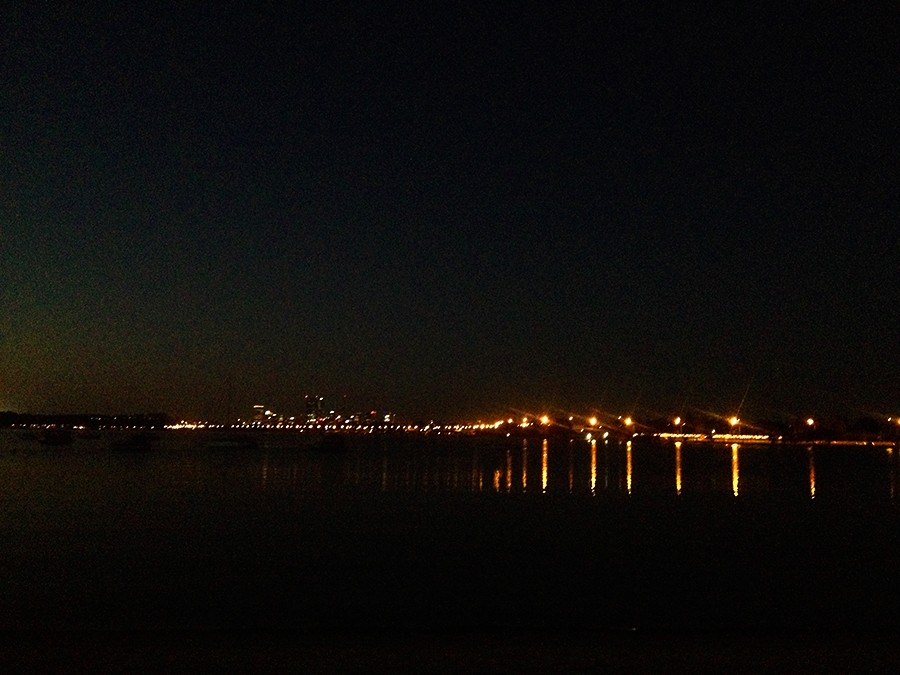 On Saturday we were invited at a friend's place who happens to live in an apartment with the most amazing view. This photo is taken from the ground floor, but it looks a lot more impressive from the 9th floor, with a perfect view on the city skyline. Unfortunately it was already too dark to take a good photo.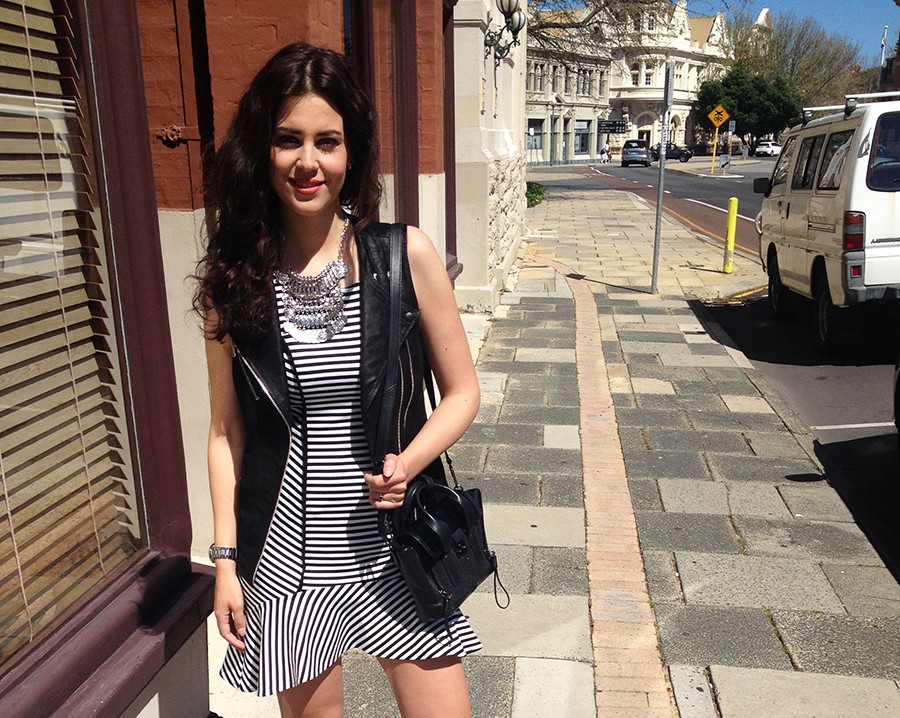 On the way to shoot this outfit in Fremantle. I'm wearing a dress that I got gifted by a friend and I love the subtle flare at the bottom. You can never go wrong with stripes anyway! More of this look will be on the blog this week.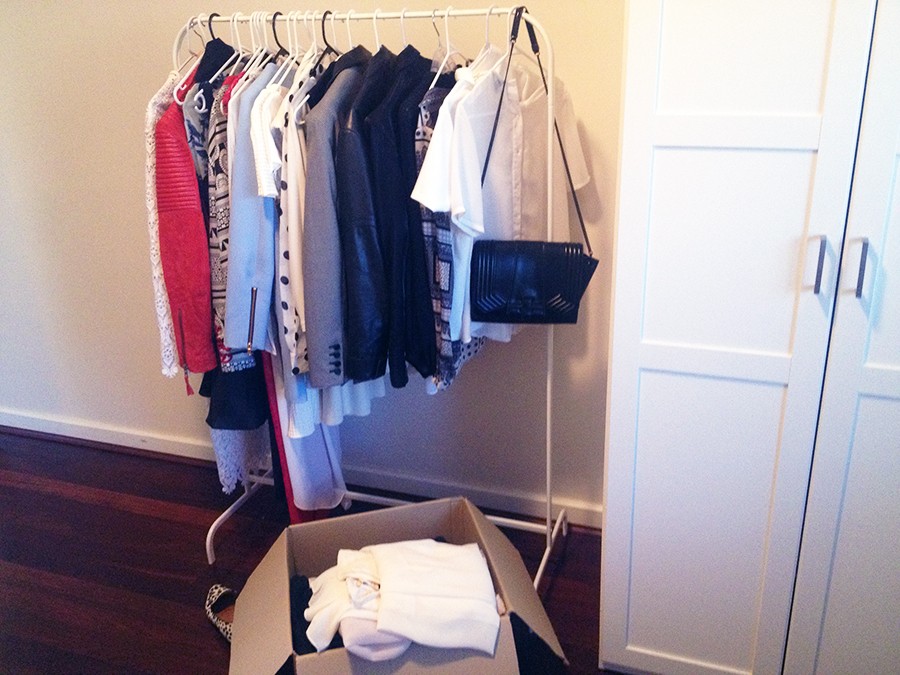 Just to give you an impression of my room right now. Nahh not even close. I feel a little shy to share the actual war zone state of my room, so instead I show you the rack that involves both 'to take with me' & 'to put in storage' items. The box is stuff that goes into storage and involves mostly too pretty dresses that I can't part with.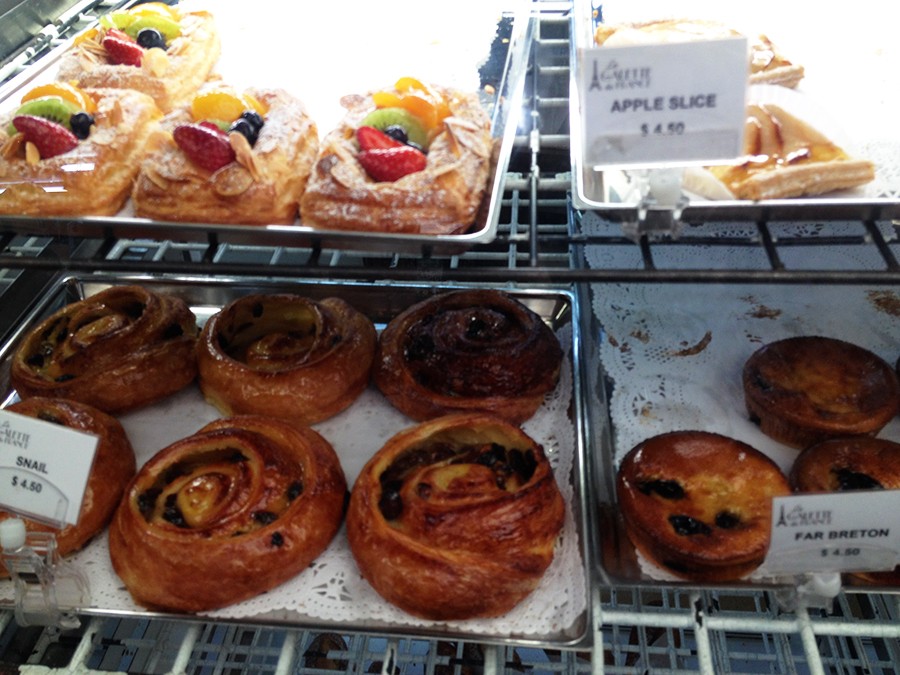 The market in Subiaco has a French bakery with delicious pastries and very good coffee. I always stop by here after I finish my fruit & veg shopping. Just for a coffee most of the time, but I have to say that especially those snails look mouthwatering.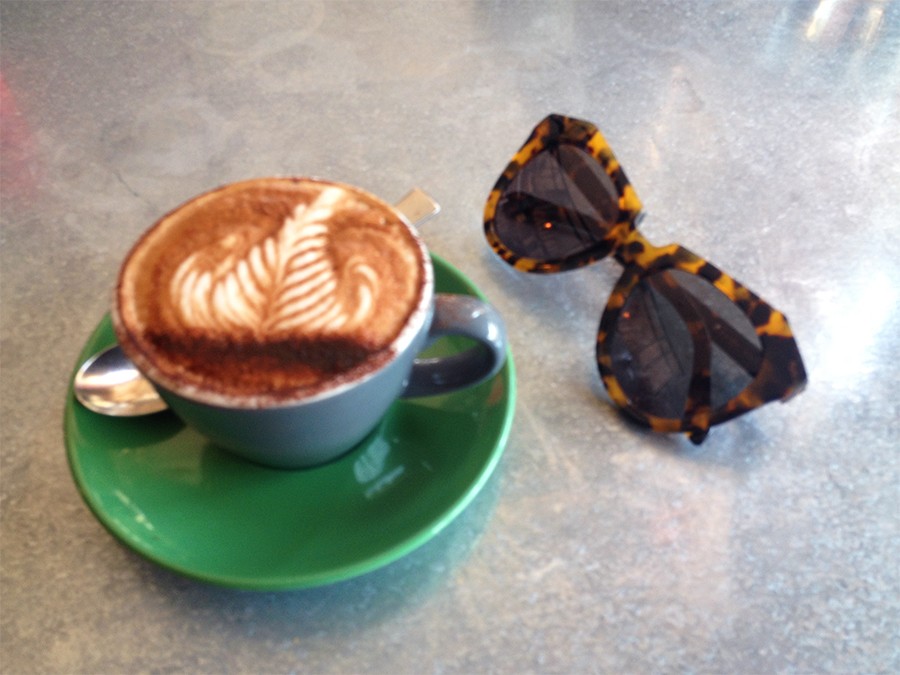 Freshly brewed cappuccino on Sunday.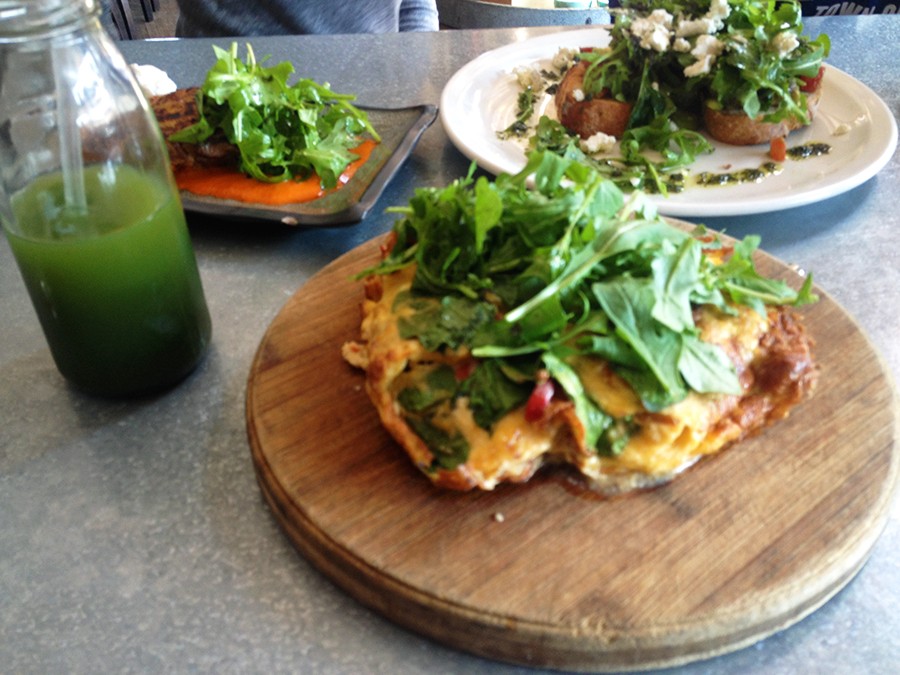 I had a delicious Sunday morning breakfast with two friends at Duende cafe in Leederville. The Spanish omelette is mine, yum. Besides my breakfast I also had two cappuccino's.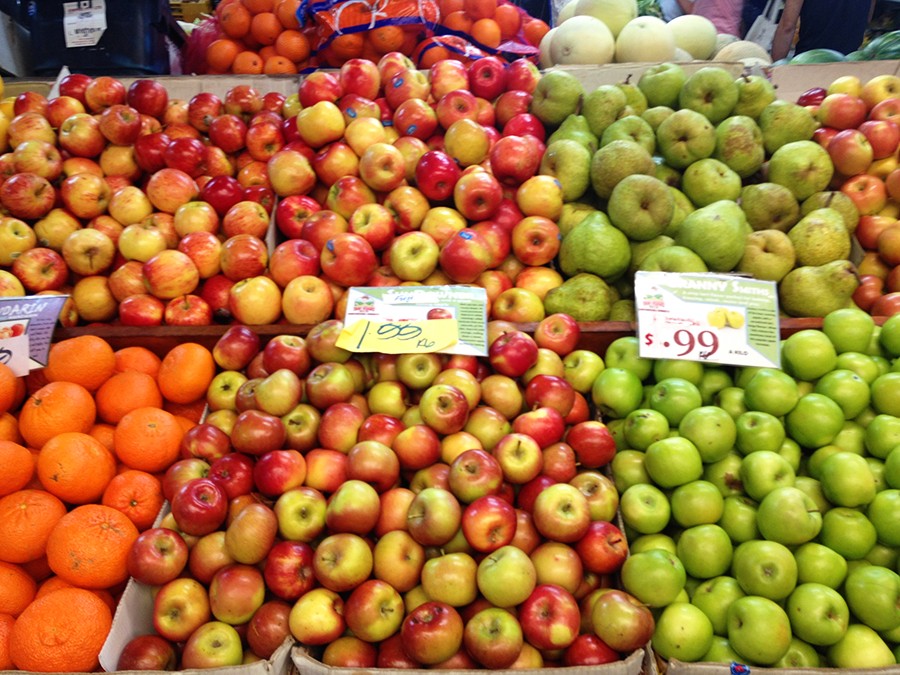 Just to make this post look a little bit more healthy. Haha, just kidding! I religiously buy a huge stash of apples and pears every week.