This outfit has a somewhat sporty and casual feel, but I added the white sleeveless vest and pointy silver heels to achieve a more feminine look. I never quite knew how versatile denim skirts really are, until I found myself wearing the light denim version of this skirt over and over again. So to change things up a little, I purchased this black one as well. Which by the way only costs $19, so well worth the investment.
Wearing: Choies white sweatshirt, Asos denim skirt, White sleeveless jacket (Portmans), Black studded bag (Target), Diane Von Furstenberg heels, Michael Kors silver sport watch
[show_shopthepost_widget id="264687″]
On a personal note, I'm exploding with adrenaline, excitement and anxiety at the moment. This whole process of moving to Dubai has been going on for months, but it finally took a lot longer to happen than we initially expected. Because everything went so slow we kind of adapted this attitude of oh well, we'll see when it's coming. But now everything speeds up quicker than ever, we're forced to get out of our little bubble. It started to hit me when the first boxes were getting filled up to go into storage and seeing our cup boards slowly emptying. This weekend we're saying our first goodbyes (sort of), having set several dinner dates with friends to spend some time before we're off to a new adventure.
Cheers to a few weeks left in Perth & Cheers to new beginnings. I'm so excited to see what the future will bring.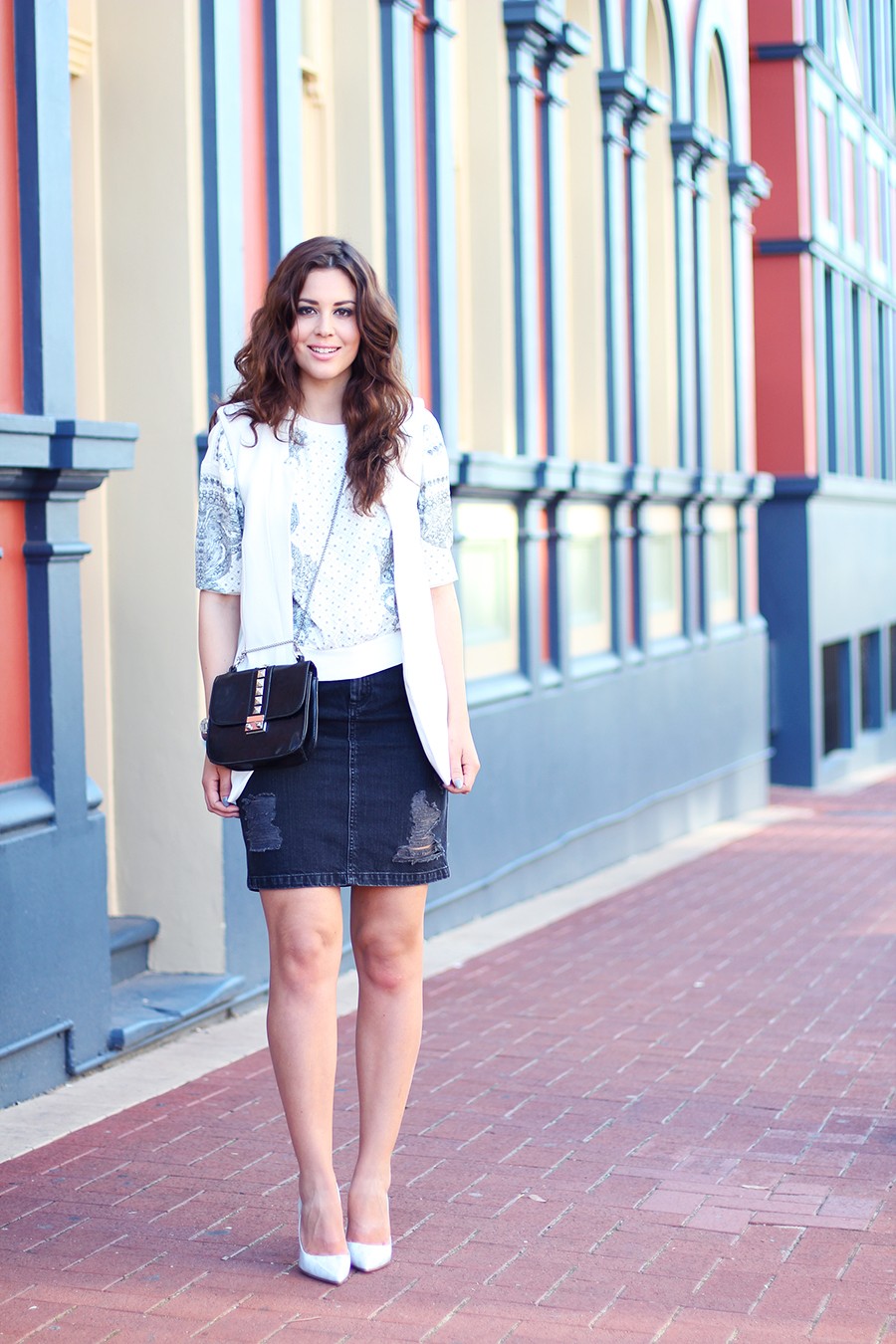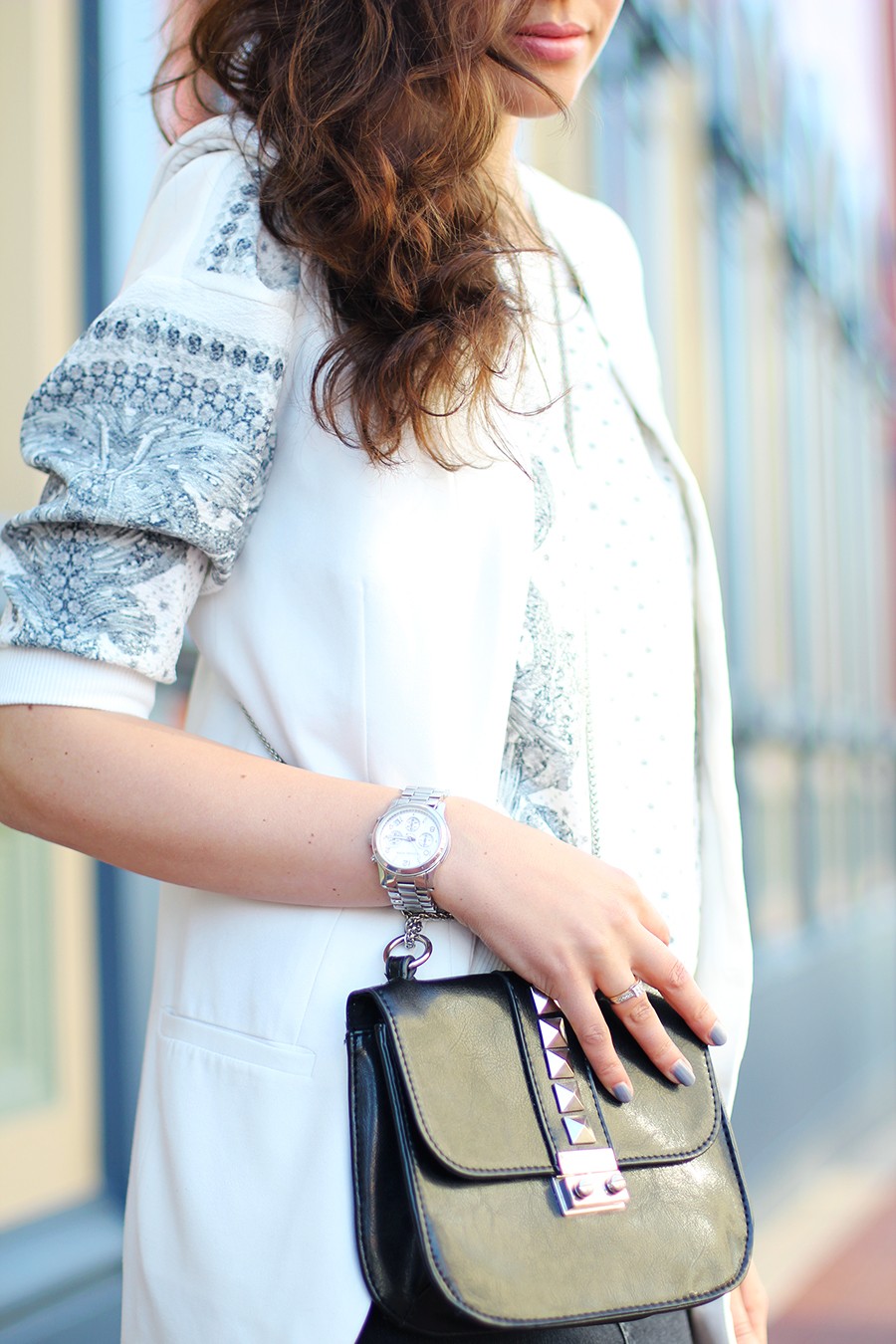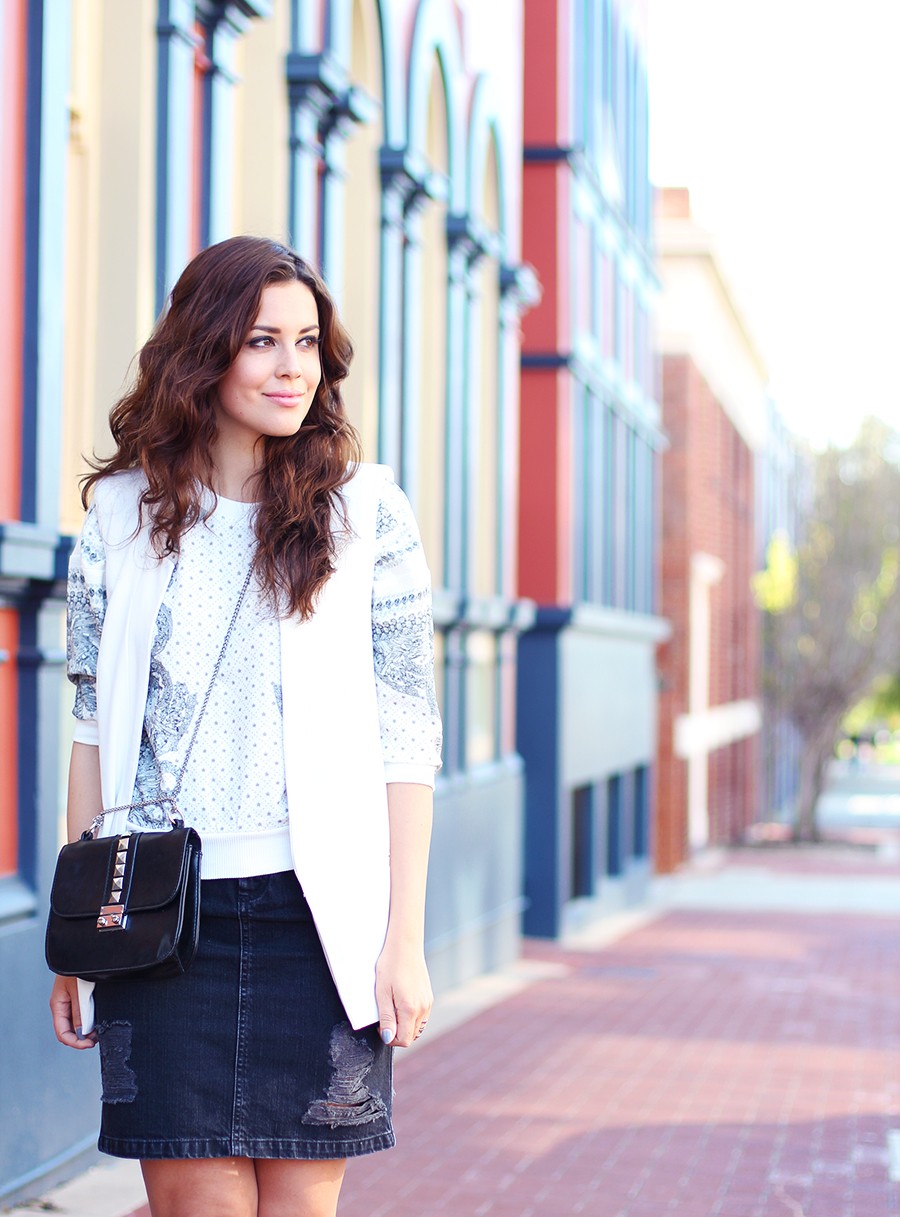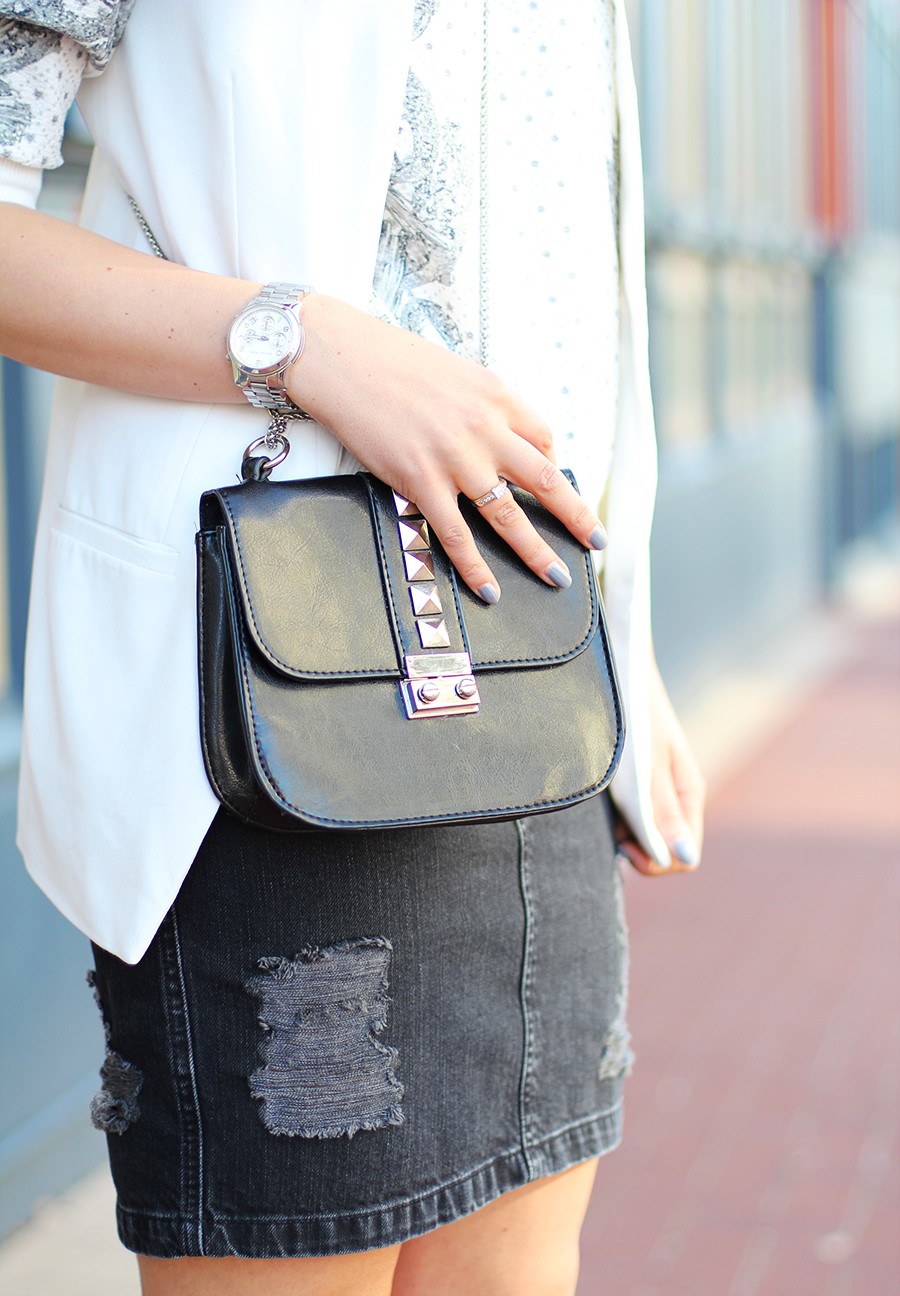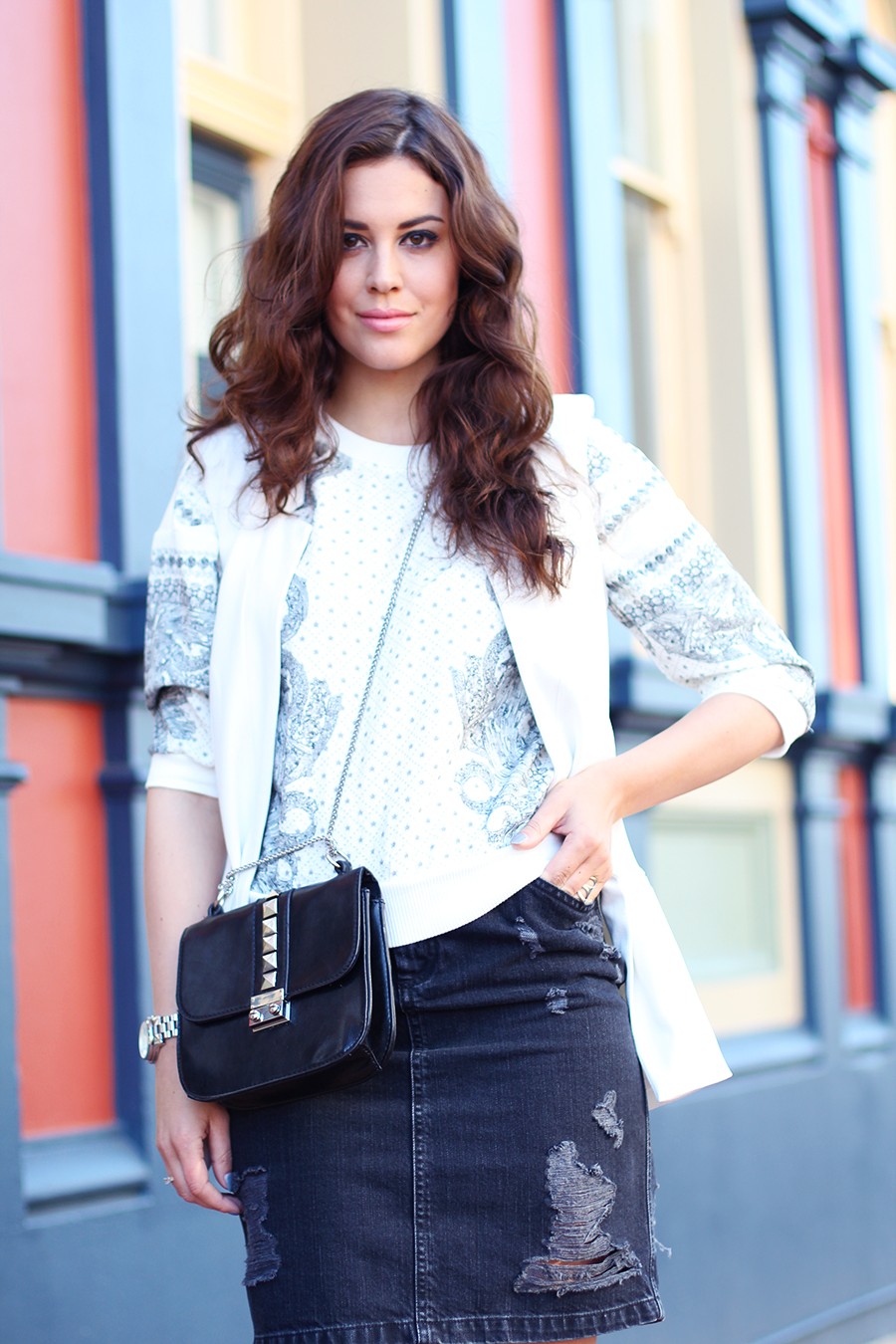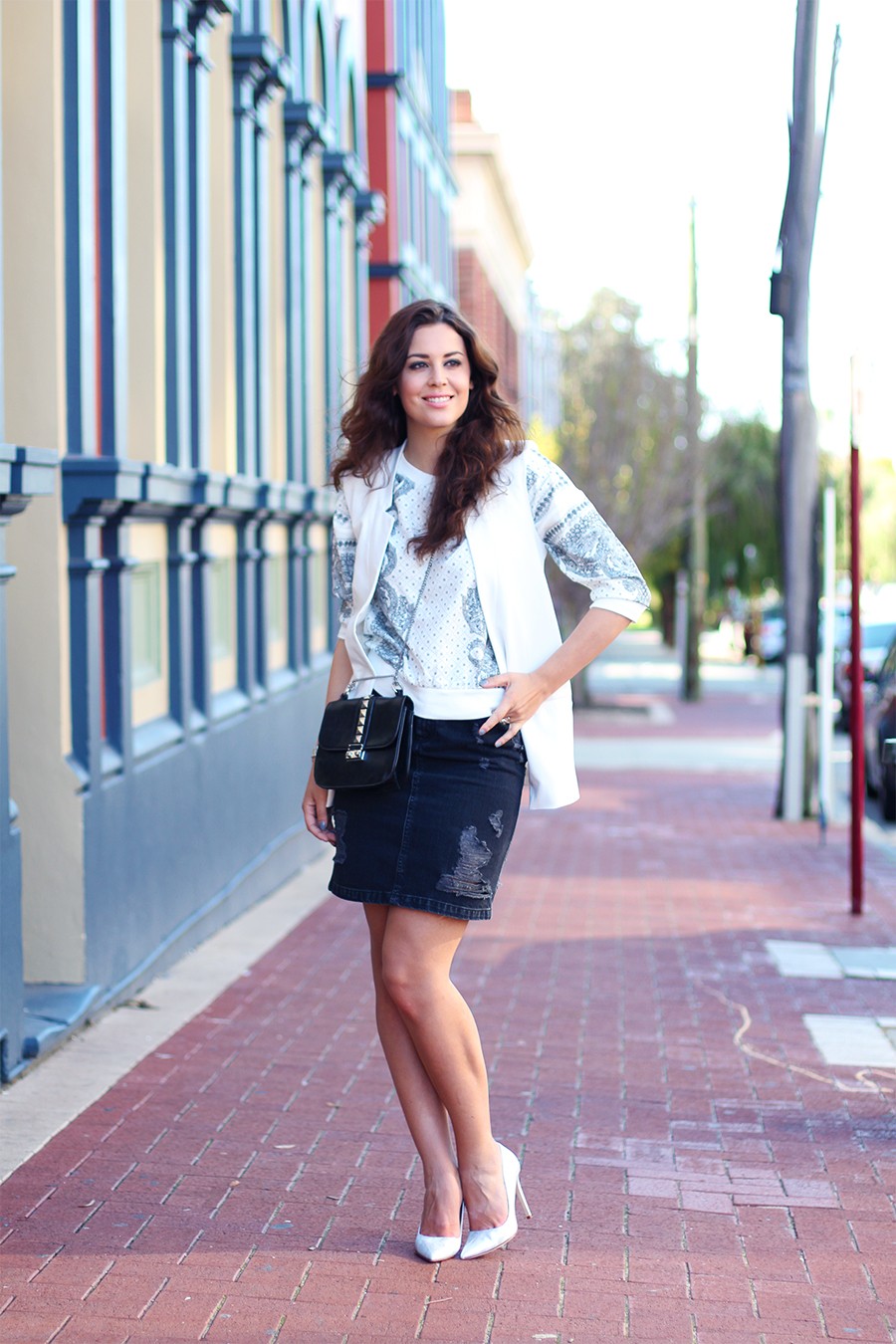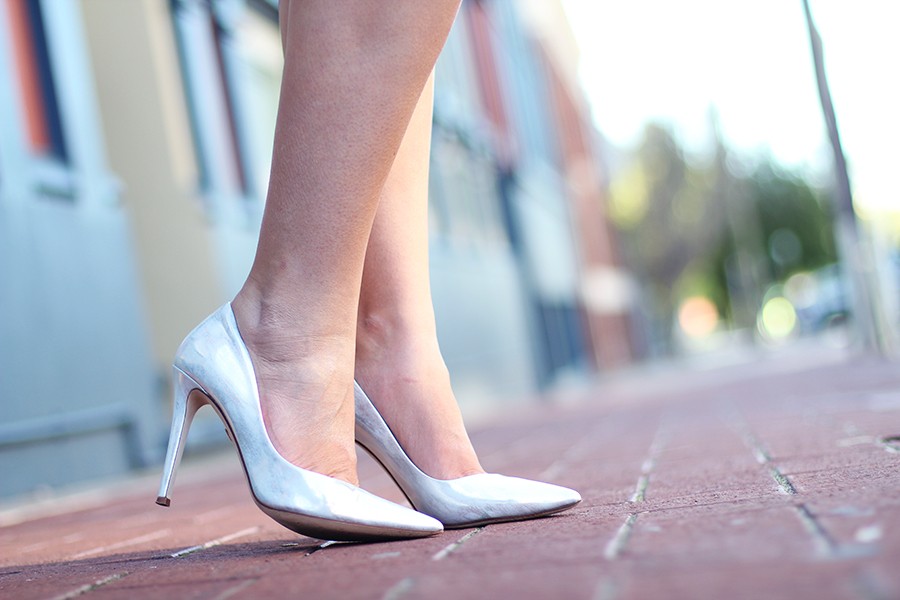 Wearing: Choies white sweatshirt, Asos denim skirt, White sleeveless jacket (Portmans), Black studded bag (Target), Diane Von Furstenberg heels, Michael Kors silver sport watch
[show_shopthepost_widget id="264687″]