Well, let's start with the very beginning; these pictures are taken at our first stop: the Jetty in Busselton. Initially, I planned to show you all pictures of last weekend's road trip at once, but I figured about 35 pictures in one post would be a little too much.
Saturday morning we left home around 9am and started the 3  hour drive to Yallingup where we booked for one night at a camping. The camping we picked couldn't be better: it's located right next to one of the most stunning I've ever seen in my life. It's a protected reef and the underwater world is probably even more amazing than the beach itself. Snorkeling experiences in Australia can be quite overwhelming as the fish you come across to in the water are sometimes really huge. The story my boyfriend told me about stonefish didn't make me feel exactly comfortable either. Apparently one spike by a stonefish can kill you within minutes. The stonefish looks like a stone (what's in a name ;)), so you  can easily step on it. Ok, back to the beginning: in Busselton we had our lunch with a picnic at the beach. The water there is extremely clear: you can literally see everything what's swimming around. After Busselton we drove to Yallingup in one time. Once we arrived at the camping, we immediately went down to the beach and we've been snorkeling and swimming for several hours. I've seen so many beautiful creatures which I'd love to describe, but I'm sure my English vocabulary isn't extensive enough to do so. Oh, and we saw dolphins! one of the highlights of the trip, definitely. We saw them in the early morning of sunday when we went for a  wakeup-swim, but I'll tell you more about that in the next post ;).
Now let's speak fashion. As it's a roadtrip, I ofcourse decided to go for a comfy outfit with sandals. I was in the mood to wear something feminent, so I opted for this cute lace skirt which appeared the blog once before (see 
here
). I think the striped top with studs goes very well with the skirt. What do you think?
Tomorrow I'll post the other pictures, so stay tuned.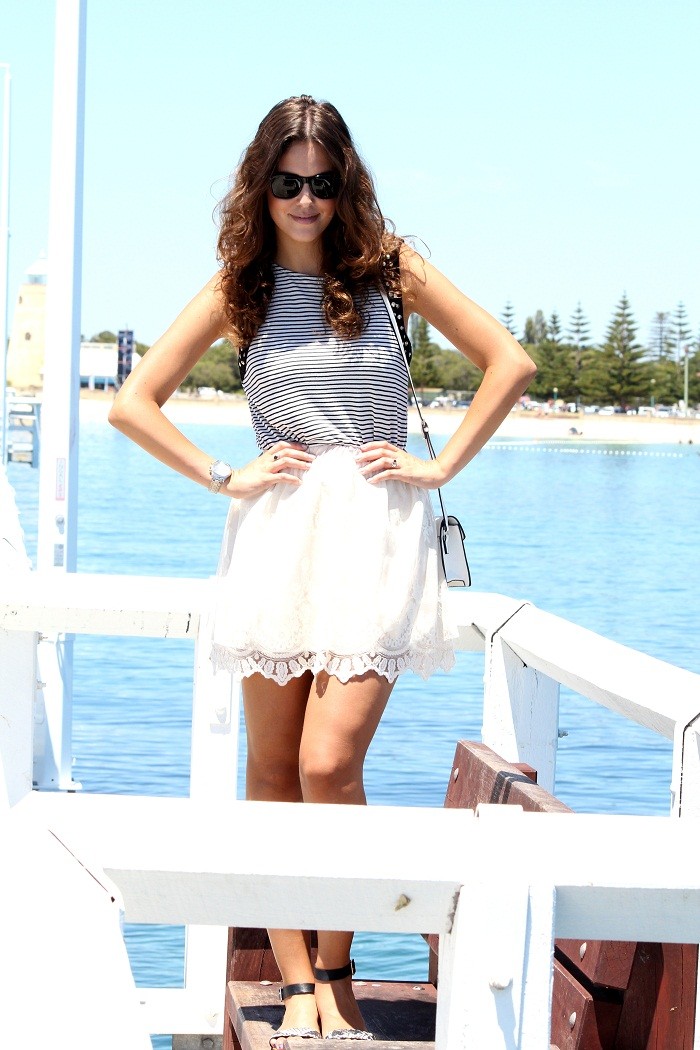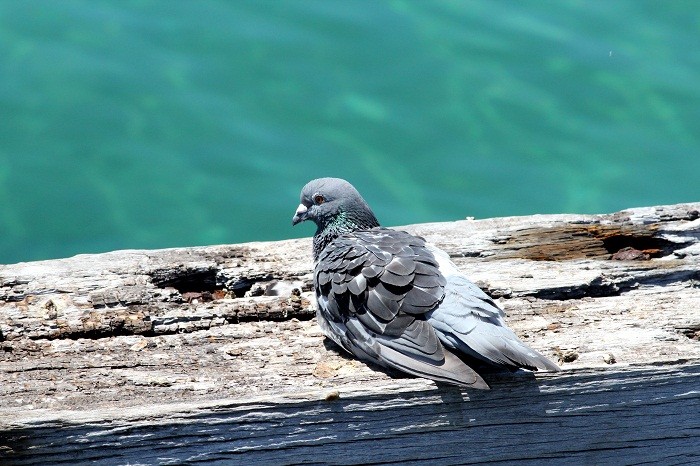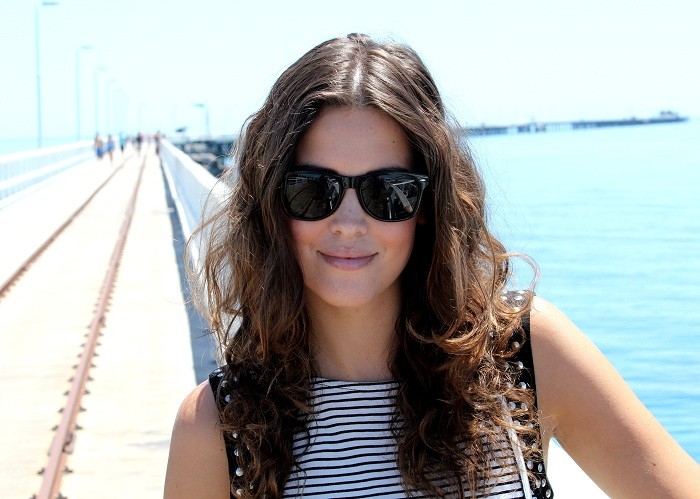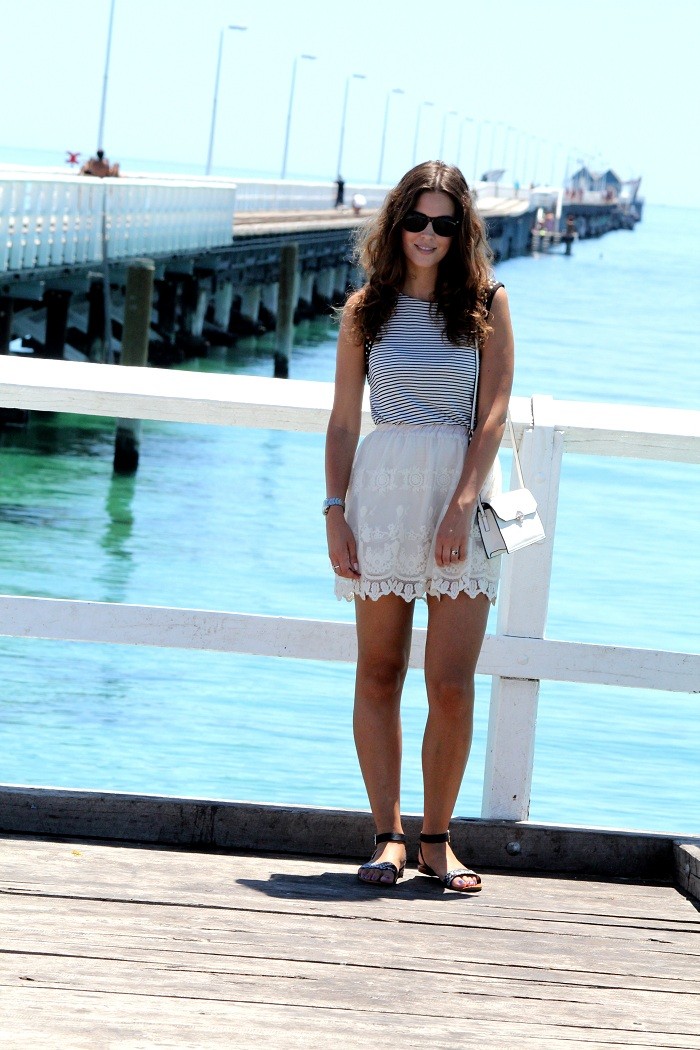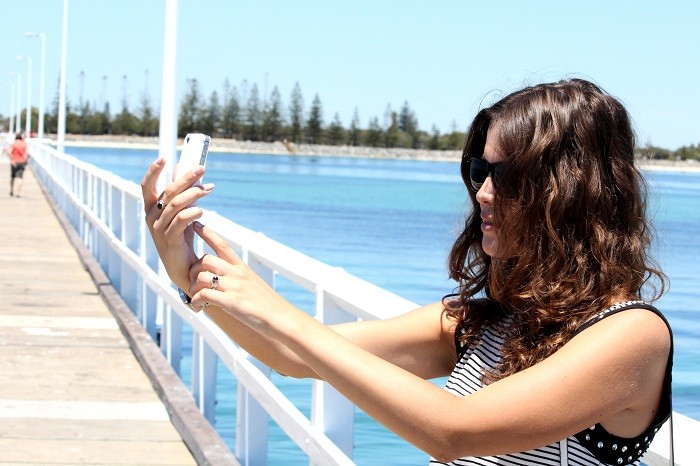 Pictures by H. Mounzer
Dotti top
Sesfashions skirt
H&M sandals
Mango bag
Fashioncontainer is on: