I love knit season! Plus, I'm so guilty of buying a new pile of different styles every year as soon as the weather cools down. I don't just wear them out a lot, but also at home when I'm working on my laptop. Yep, even right now as we speak!
1. Camel
One of my favourite colours to wear in Fall! Here I layered the cable knit with an oversized white shirt and grey trench coat. Perfect outfit for in between weather.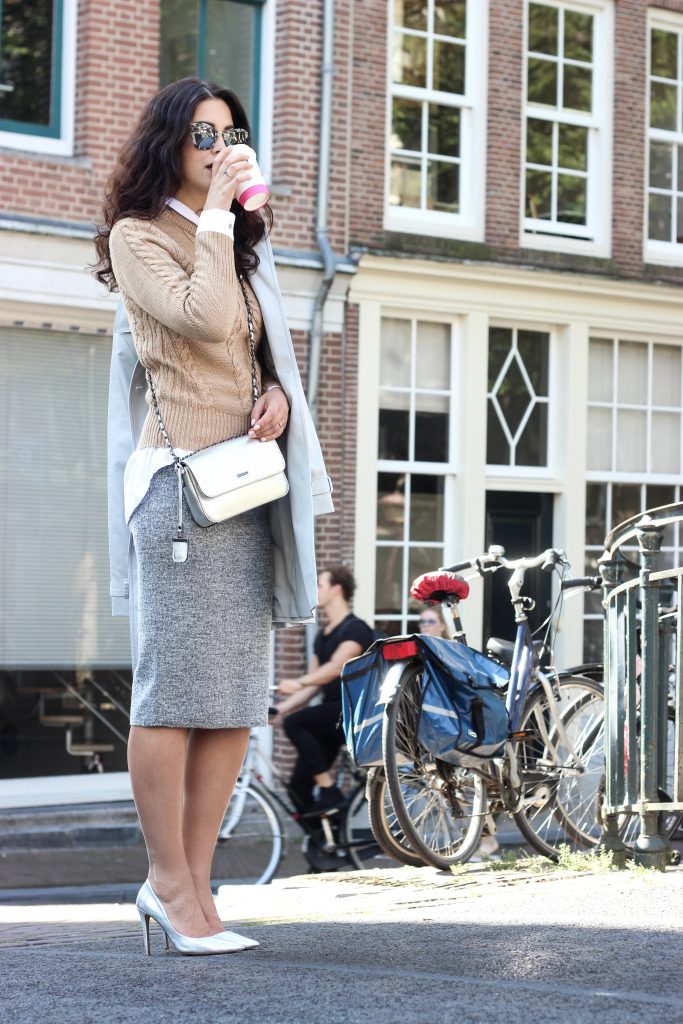 2. Stripes
Nothing so versatile as a striped sweater! I have at least 5 different kinds and love wearing them for different occasions. Here styled casually with flared trousers and a sleeveless jacket on top.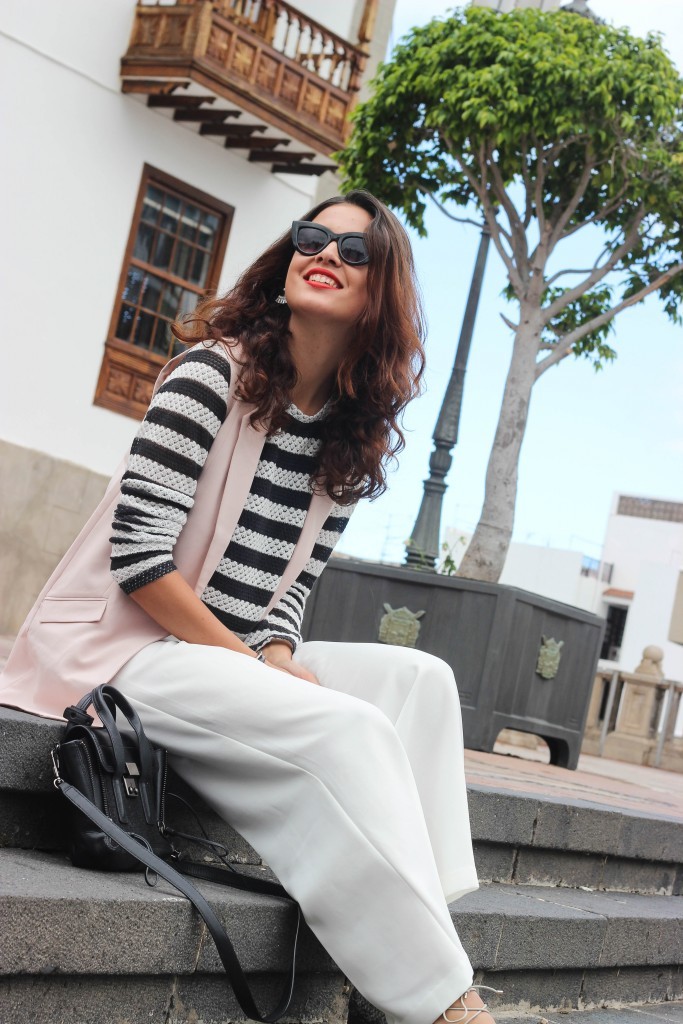 3. With a skirt
Oh yes, I love this combo! Sweaters and knits are so much fun to wear over a skirt. Immediately creates a laid back cool look.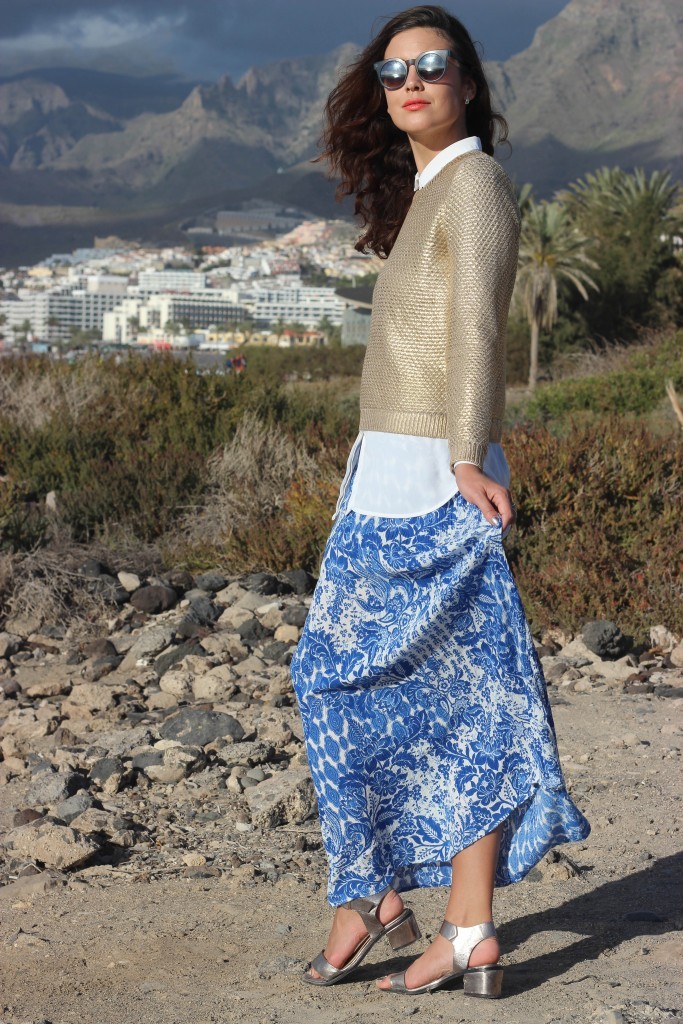 4. Layering
I love how cable knits add an interesting touch to outfits. Different textures, prints, fabrics, fun!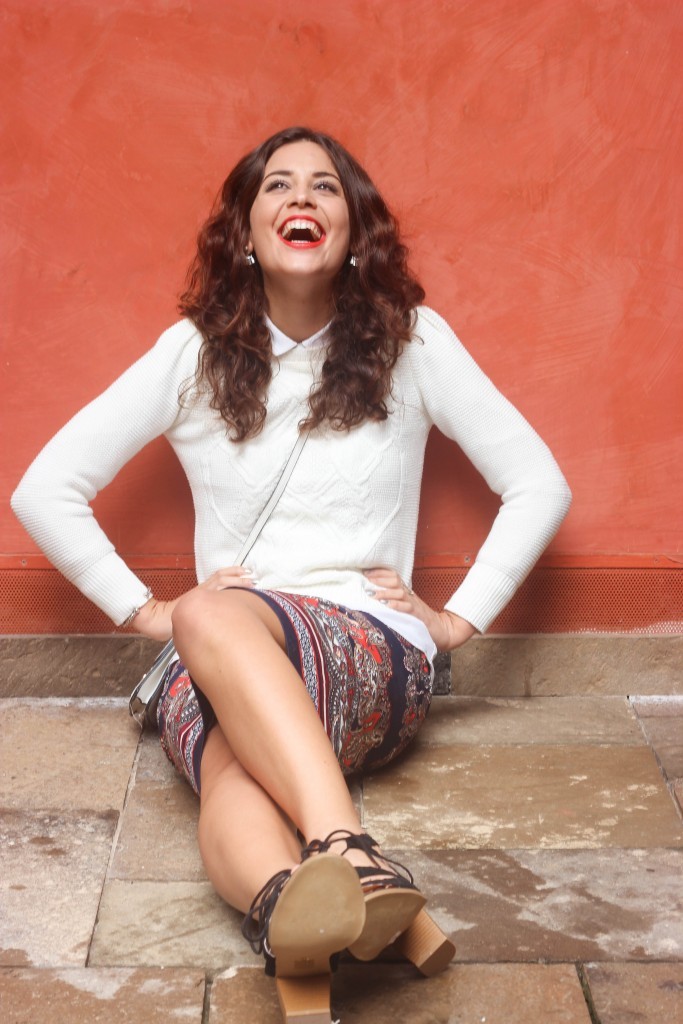 5. With pleats
The combo of a cozy cable knit and pleats can never go wrong. If you ask me! I wore this for a day of sightseeing in Milan last year. Need to dig up this sweater from my closet again soon! So much to wear and so little time ;).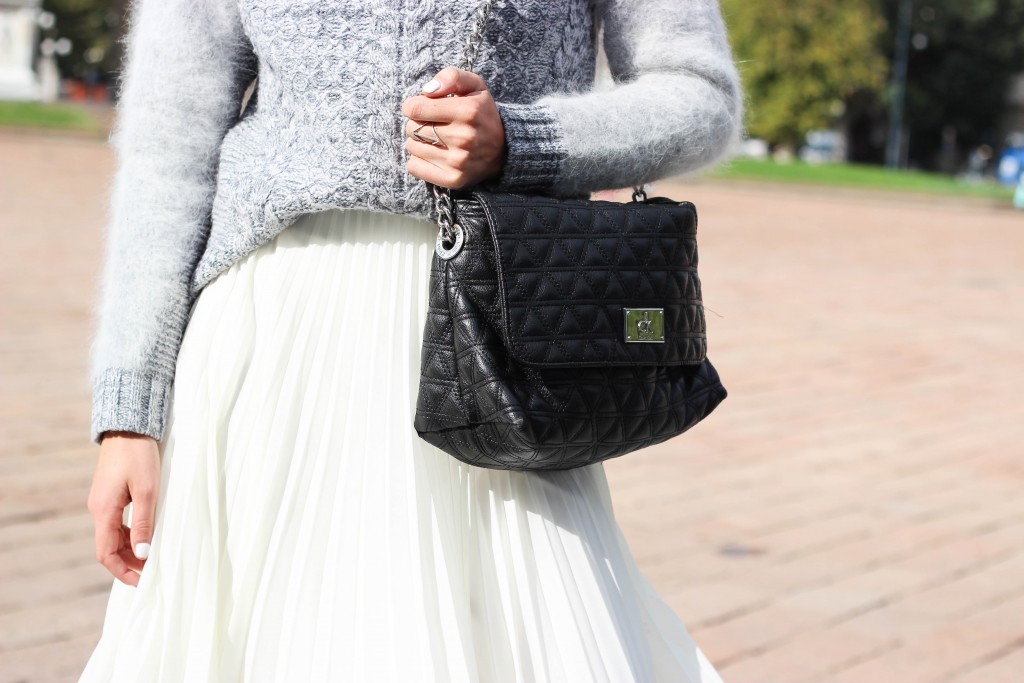 Photographer: Tatiane Kozijn | Instagram: @tatianekozijn
Locations: Amsterdam, Tenerife, Milan