January has begun! 365 new opportunities to get it right. For FashionContainer, January is always a month of honest reflection followed by some serious kick-ass meetings deciding on plans for the year ahead. What to do with our fashion posts? who will we collaborate with? where to travel to? So much to think about!
So just to keep you in the loop, what can you expect from FashionContainer in 2017?
Fashion, Travel, Lifestyle.
For your daily portion of fashion, browse through Outfits and 5x series. Our mission this year? Make the outfit posts not just fun to look at, but also recourseful with lots of useful tips for YOU. We have a lot of exciting new destinations on the agenda for 2017. Which means you'll keep finding top 5 to-do's, hotel stories and food hotspots. Go straight to Click Travel Go to find all travel posts sorted by continent in 1 place.
Amsterdam
… the place where the FashionContainer team resides! Because we travel so much, we don't nearly give our home town enough attention. But this really is the place where most of our projects come to live. That's why for this first post  shot in 2o17, we used  one of Amsterdam's most iconic locations: Museumplein. You might know it from the famous I AMSTERDAM sign!
What I'm Wearing
Who knew that ultimate winter-layers and fashion could all co-exist in 1 outfit! 😉 . The black pantalon, shirt  and coat are all by Marks & Spencer, great pieces that allow for a lot of wardrobe re-mixing. Plus, how cozy is that coat really?
Aside from necklaces, I generally love keeping the jewelry I wear subtle and timeless. That's why I love this silver bracelet I got via Names4Ever. You can customize a bracelet, necklace or ring with a name or a word that inspires you.  Makes a super cute present for Valentines day or a friends birthday! Or as a gift for yourself instead. You deserve it.
For now I'll the pictures do the talking, a new post will go live tomorrow! Scroll all the way below for all outfit details.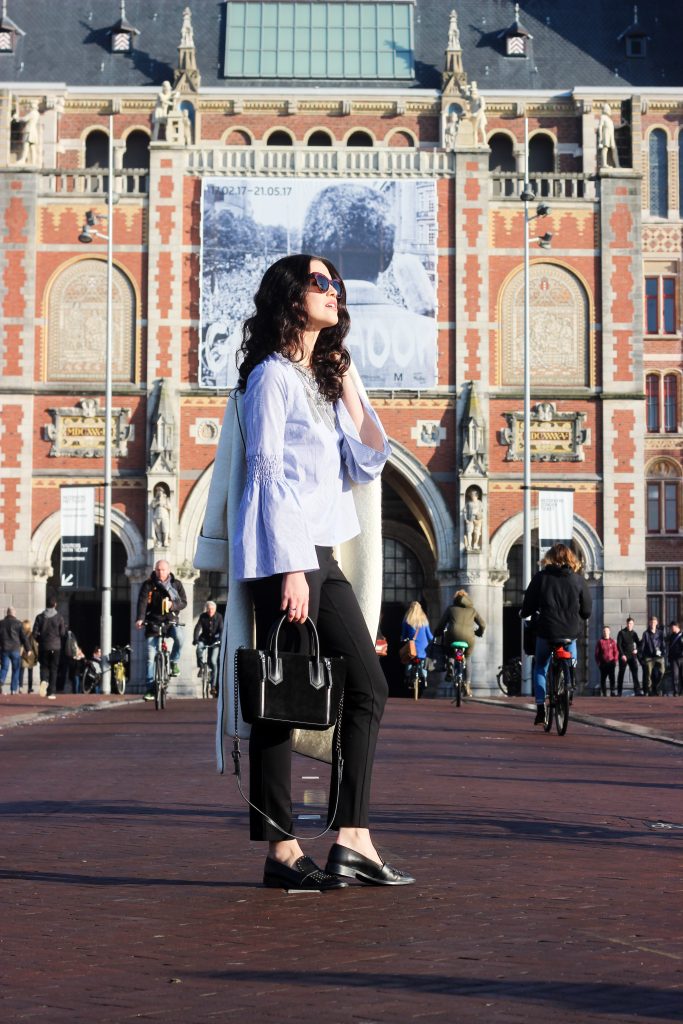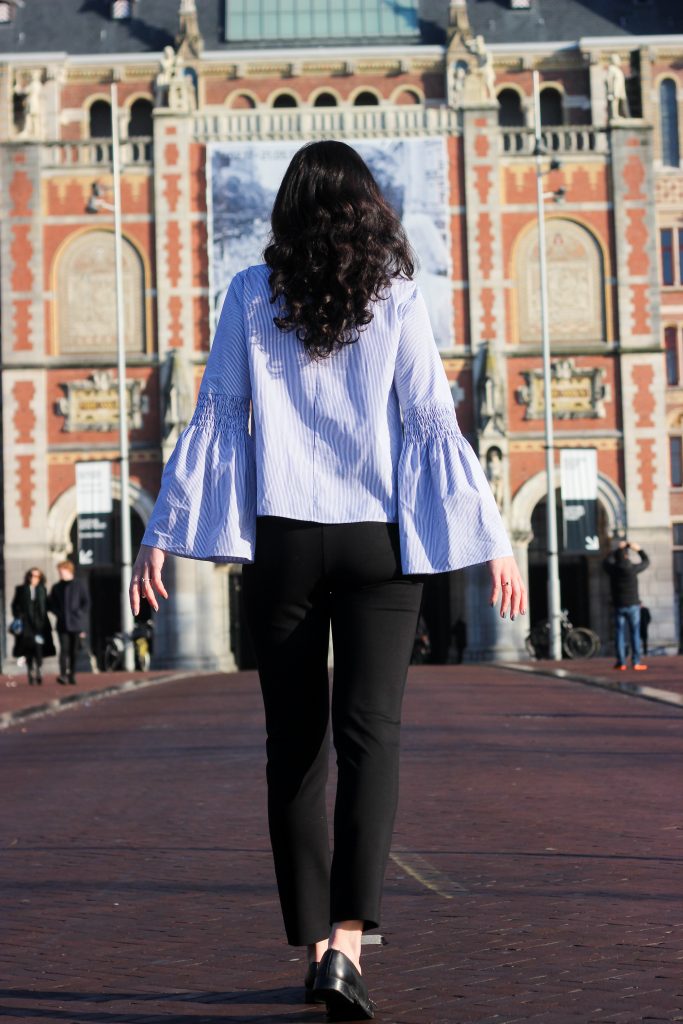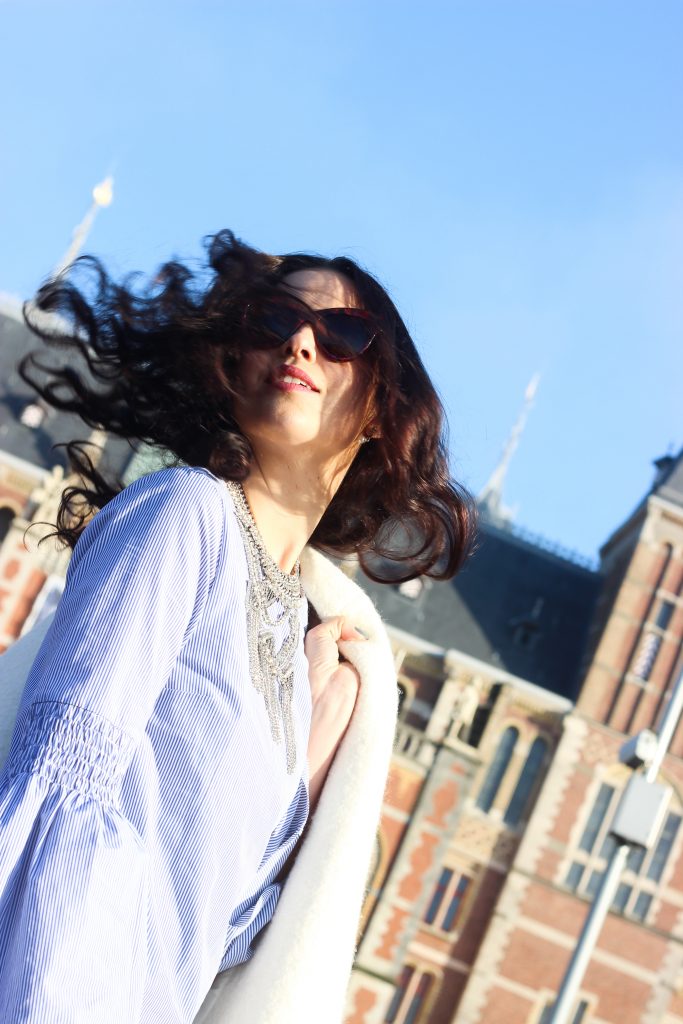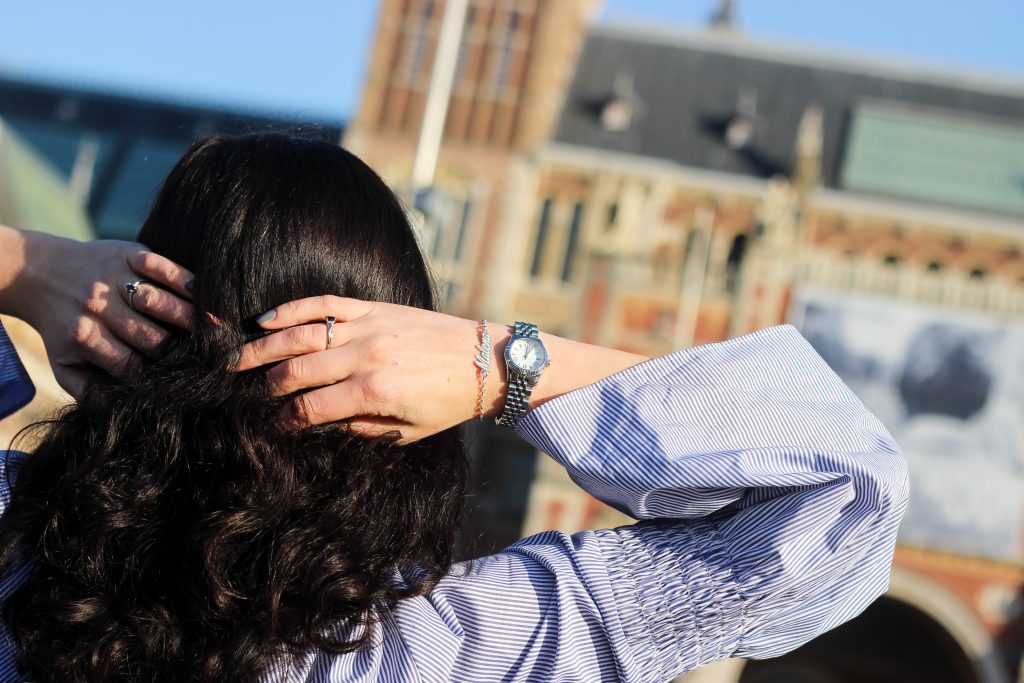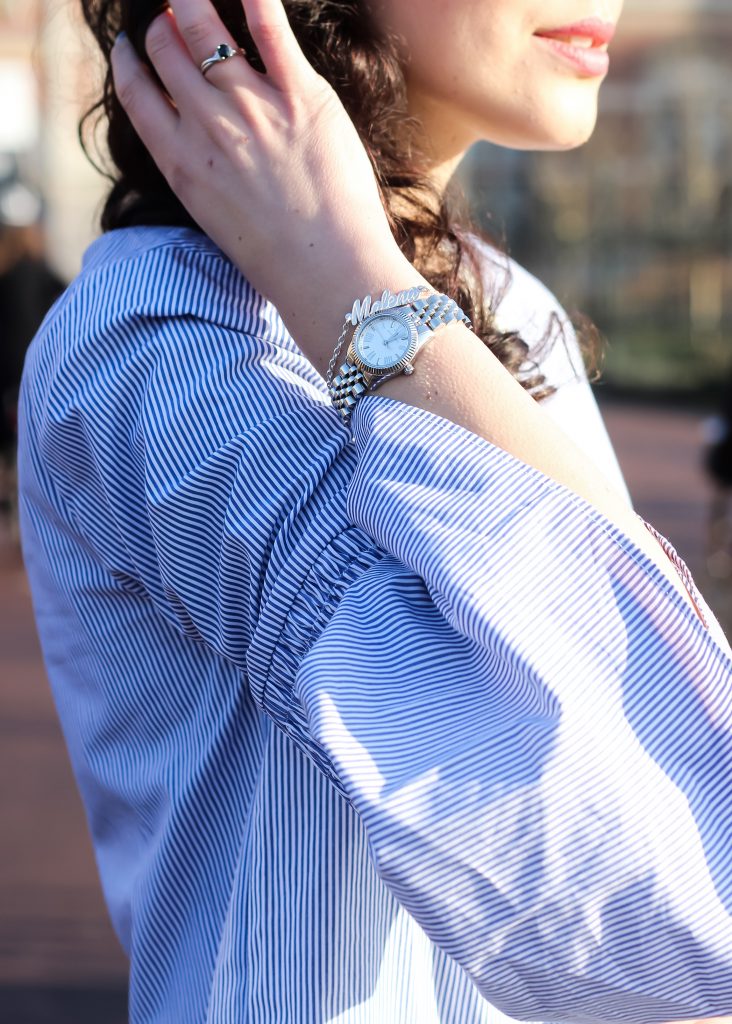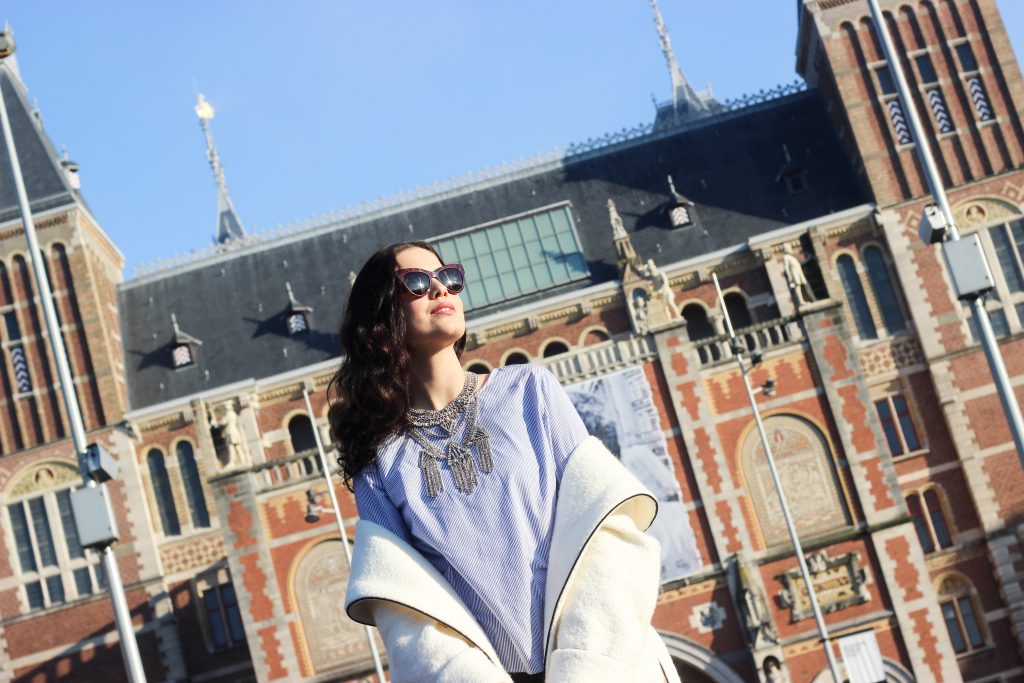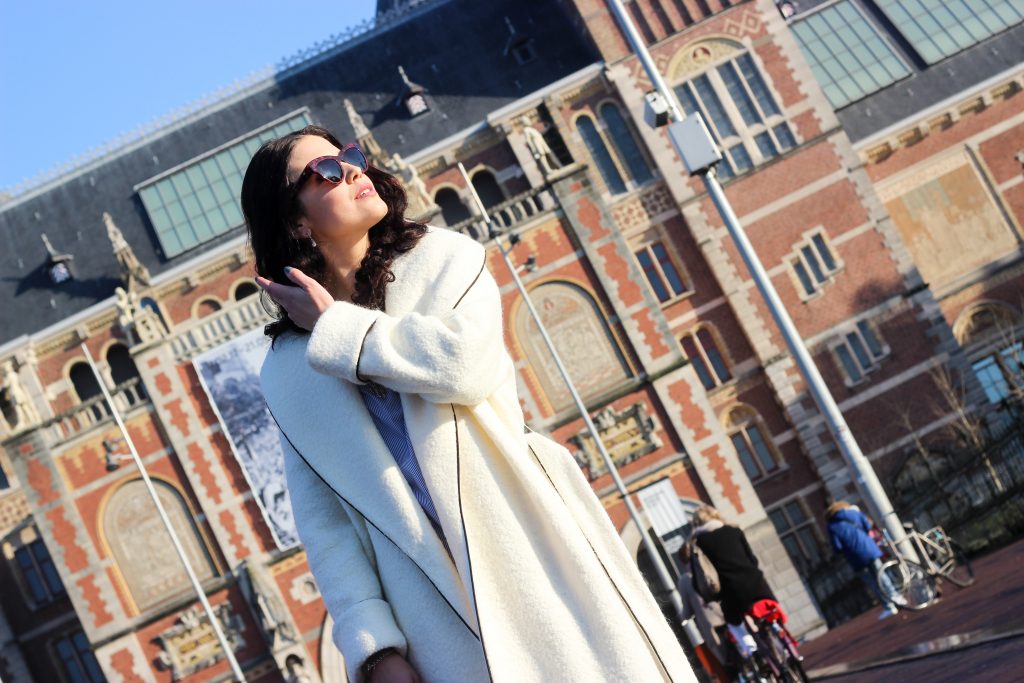 What I'm Wearing: Marks & Spencer coat, Marks & Spencer blouse, Marks & Spencer trousers, Fabio Rusconi loafers, Marks & Spencer bag, Zara necklace, AM eyewear sunglasses, Names4Ever bracelet,  Michael Kors watch
Photographer: Tatiane Kozijn | Instagram: @tatianekozijn
Location: Amsterdam, the Netherlands