Ohhhh, the romance! This skirt from Majorelle collection in combination with the most delicate of lace is one of those dreamy combo's I love wearing sometimes.  The skirt has the best print and a high side split for some extra sophistication. Styled clean and simply, just the way I like it.
I accessorized the look with some of my new acquired favourites: silver earings by Larimar plus a cute bangle and watch by The Peachbox. All else needed was a pair of silver sandals and bag to go with the rest. Done deal.
We shot this look in 30+ degree weather. Which is HIGHLY unusual mid September in the Netherlands, but oh so lovely. The natural light worked its wonders while shooting these pictures, making photographing so much easier and fun.
Scroll down for the outfit details and don't forget to leave a comment.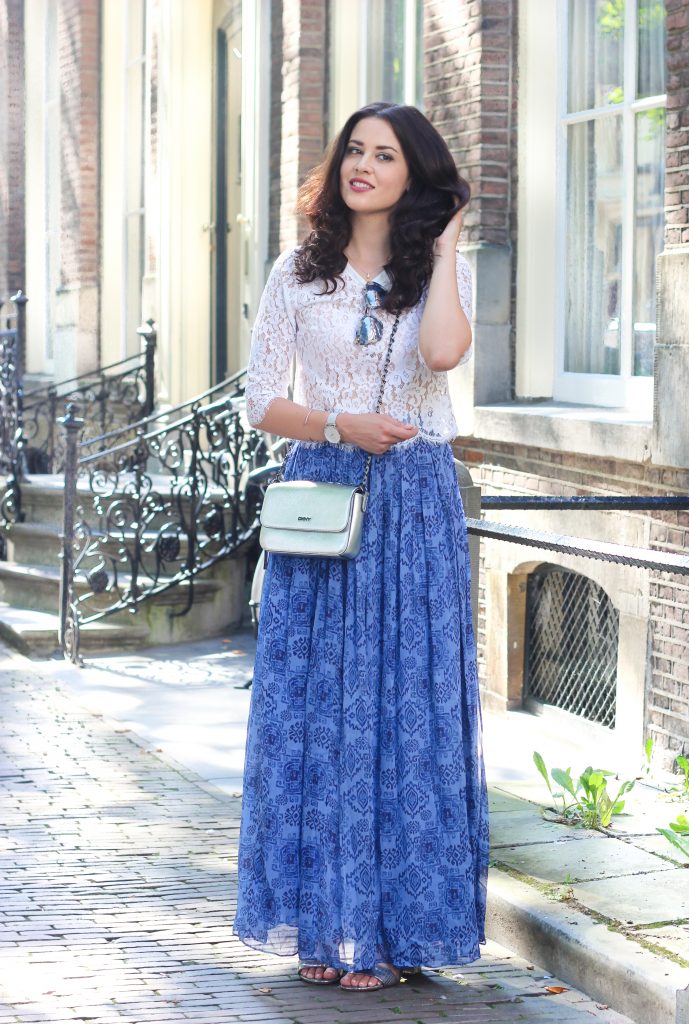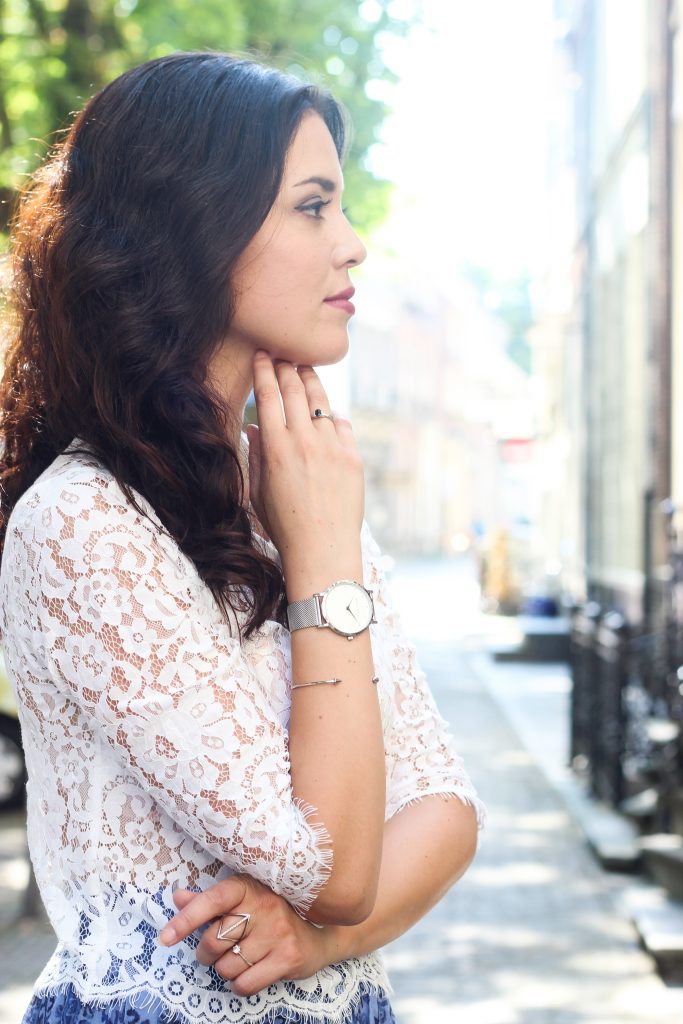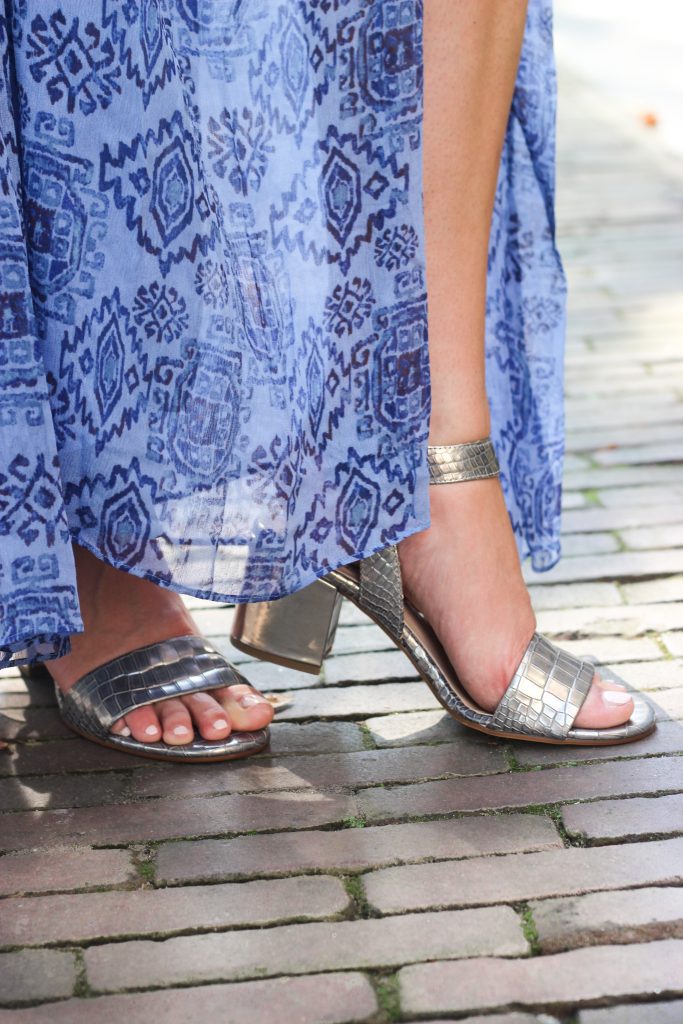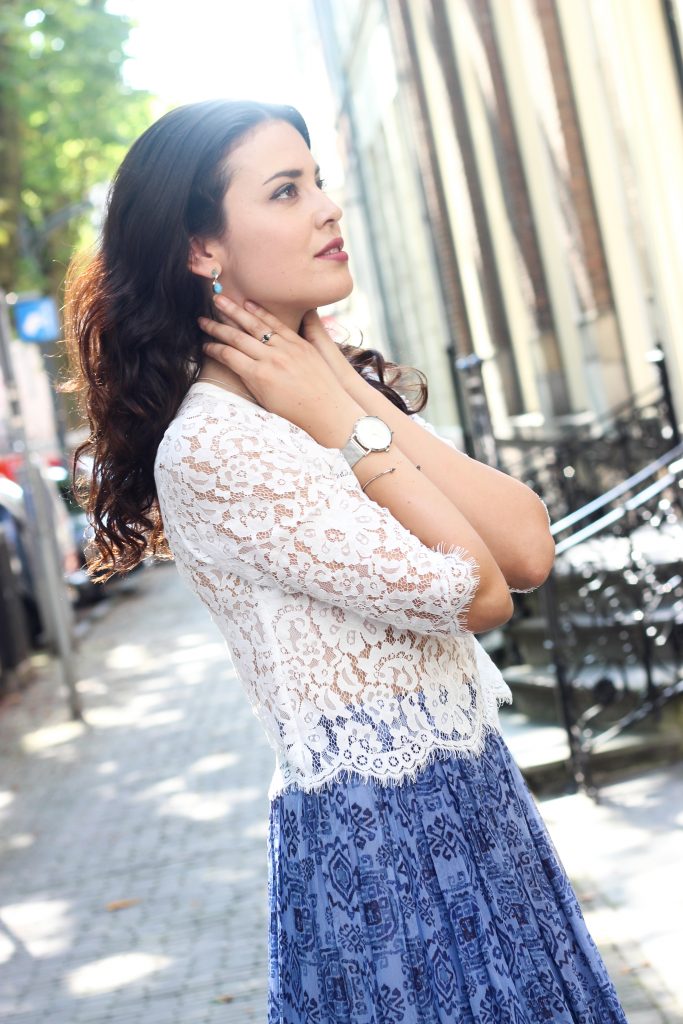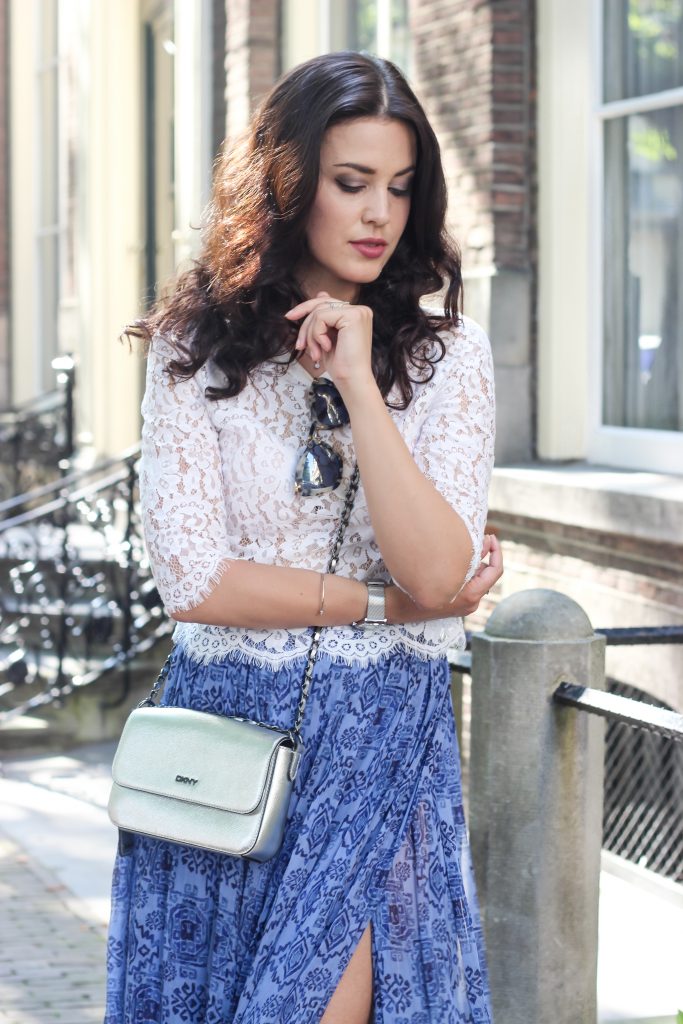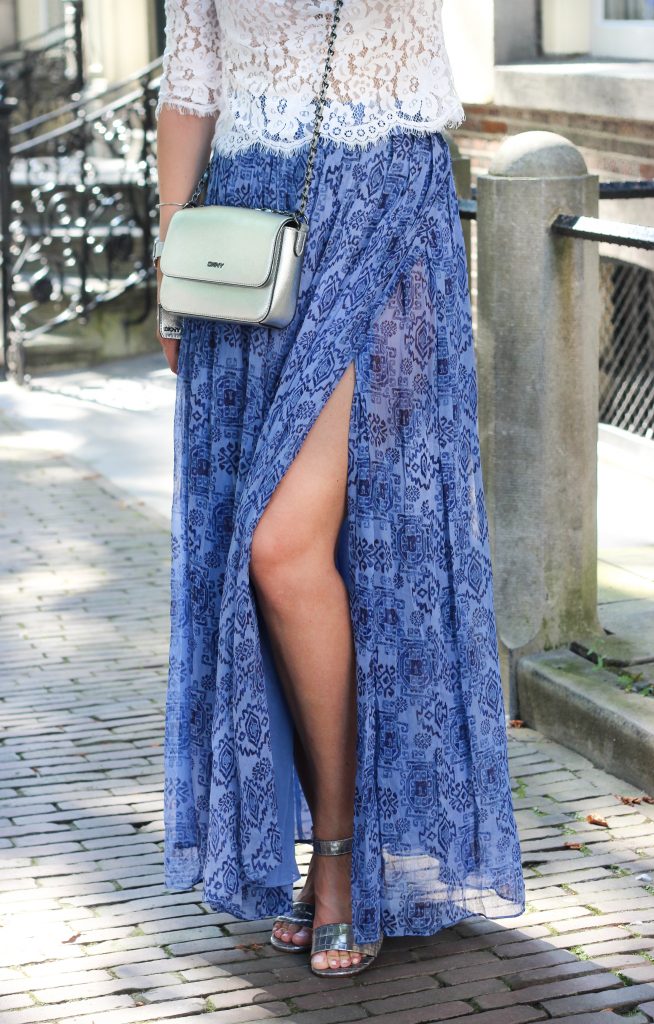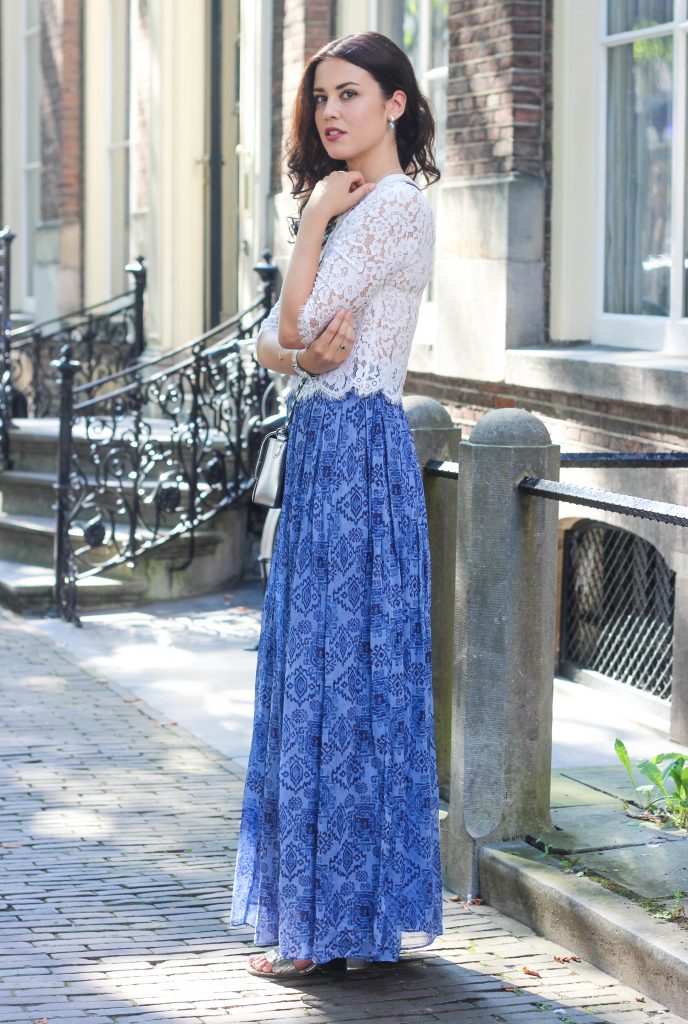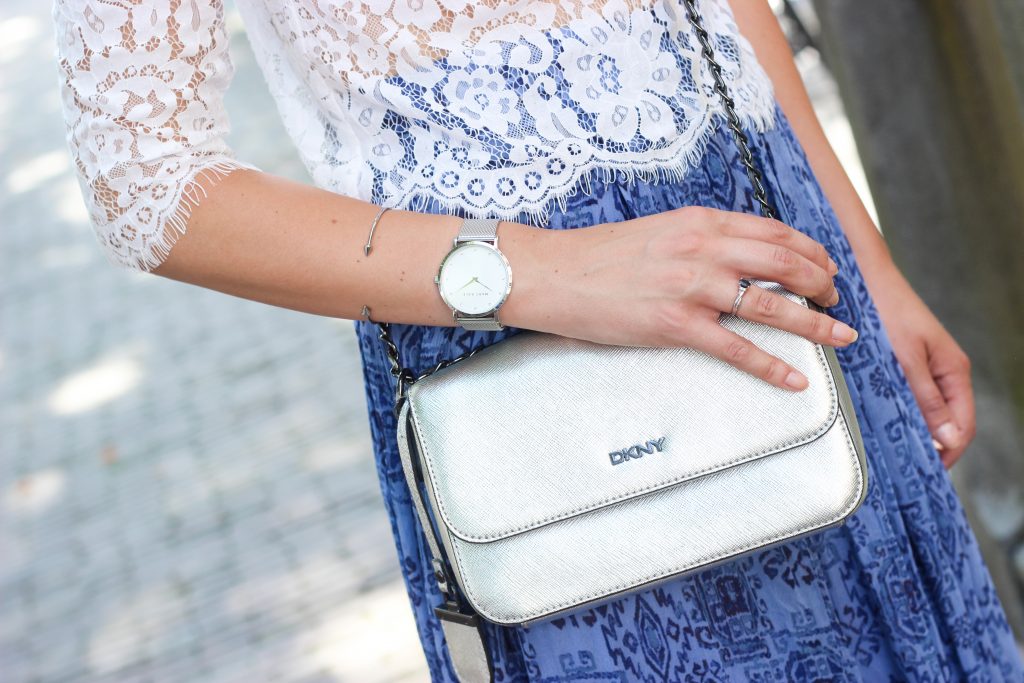 What I'm Wearing: Majorelle Taos skirt, Oasis lace top, Hogl sandals, DKNY bag, Miu Miu sunglasses, The Peachbox watch, The Peachbox bangle, Larimar Bliss earrings
Photographer: Tatiane Kozijn | Instagram: @tatianekozijn
Location: the Netherlands