Why not use your living room as the set of a little editorial shoot when you're bored on a Sunday afternoon? Sure. This weekend was all about a little pampering, so after buying a lifetime supply of O.P.I nail polish at David Jones and getting a fresh hair cut (and blow dry, any thoughts about the straight hair?), I figured why not making it even better by capturing it on camera…
This weekend was one big surprise to say the least. I'm still feeling a little overwhelmed. I will give a little hint, do you notice anything different in these pictures except my straight hair and too fabulous O.P.I nail polish? More on that later.
I'm such a big fan of cozy sweaters and every year when the weather starts to cool down a little, I turn into a real hoarder of anything knitted and fluffy. Maybe that also explains why we got Coco the cat? No just kidding. She wasn't very much in the mood to take pictures, so she's not giving you her most flattering look (see last picture). Off topic, I was talking about knits. Last Saturday when I went grocery shopping I found out that my local Coles super market had suddenly made place for a clothing department. Say whut?! I'm usually not a fan when super markets start to do clothing, but Coles does surprisingly cool stuff! Rich fabric, great fit. Couldn't ask for more in a knit, so not a surprise that I took this off white cable knit home.
I couldn't be happier to have the Easter weekend approaching. FOUR entire, heavenly days off. I can't describe how much I need this little break. I would normally be over excited and planning hundreds of things to do, but right now I just find it very comforting to know that there's a few days that I have to do nothing it all. Lately I've been feeling not just normal tired. More like the very bad kind that isn't just solved by one night of extra sleep, I guess my face says it all. Yes, I'm talking about you, evil under eye bags that just don't seem to disappear since a few weeks. I think it's about time that I tell you more about that job of mine. I'll take some time during the Easter weekend to prepare a post that will give you a little insight in my daily life, as I've understood many of you like me to write about. If you've got any questions (or suggestions)  on this subject, you're more than welcome to tell me in the comments below.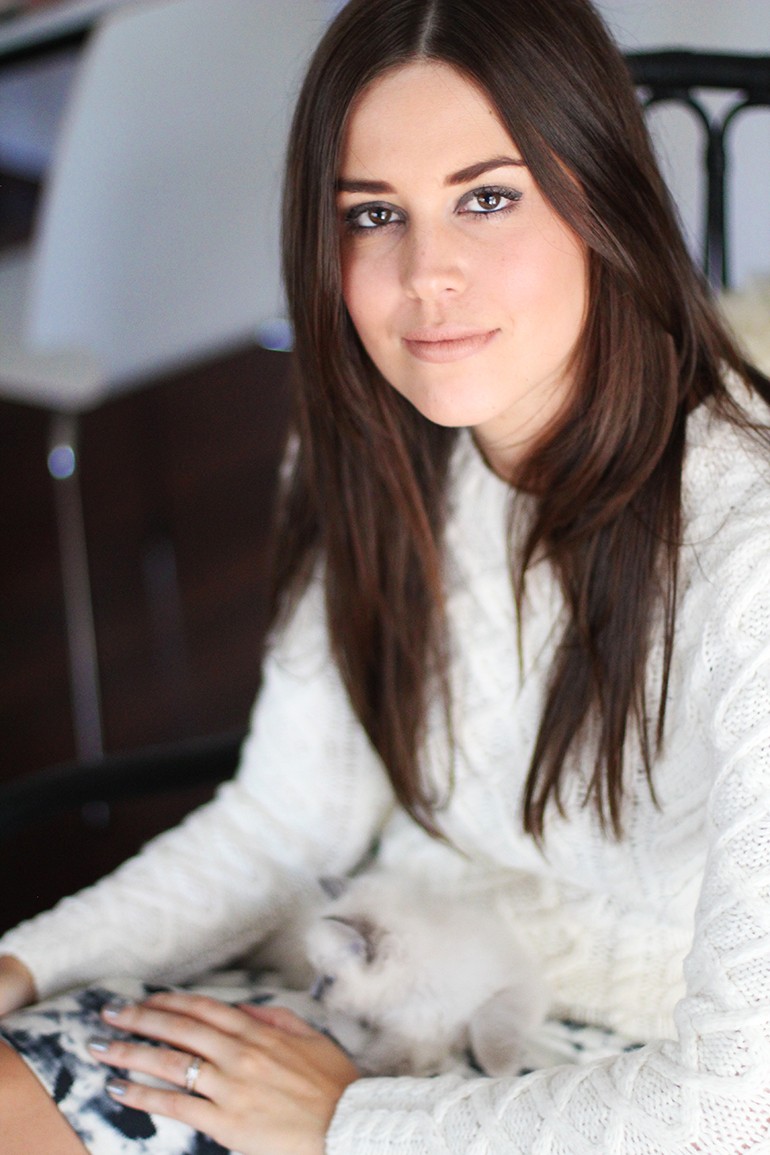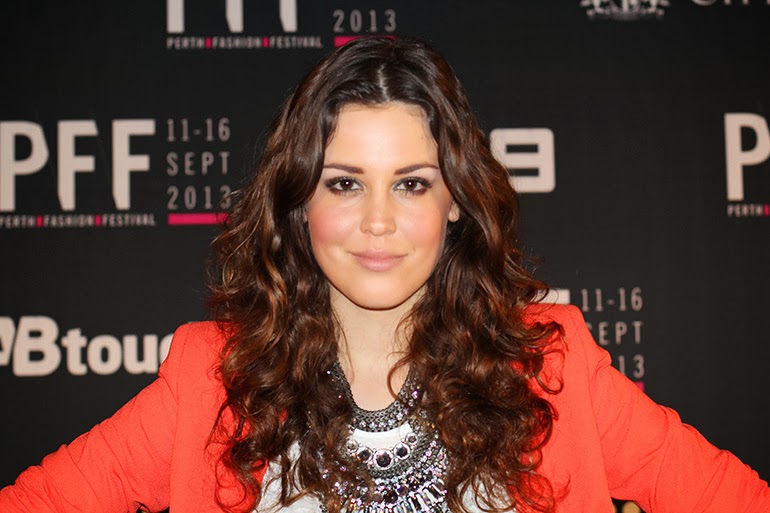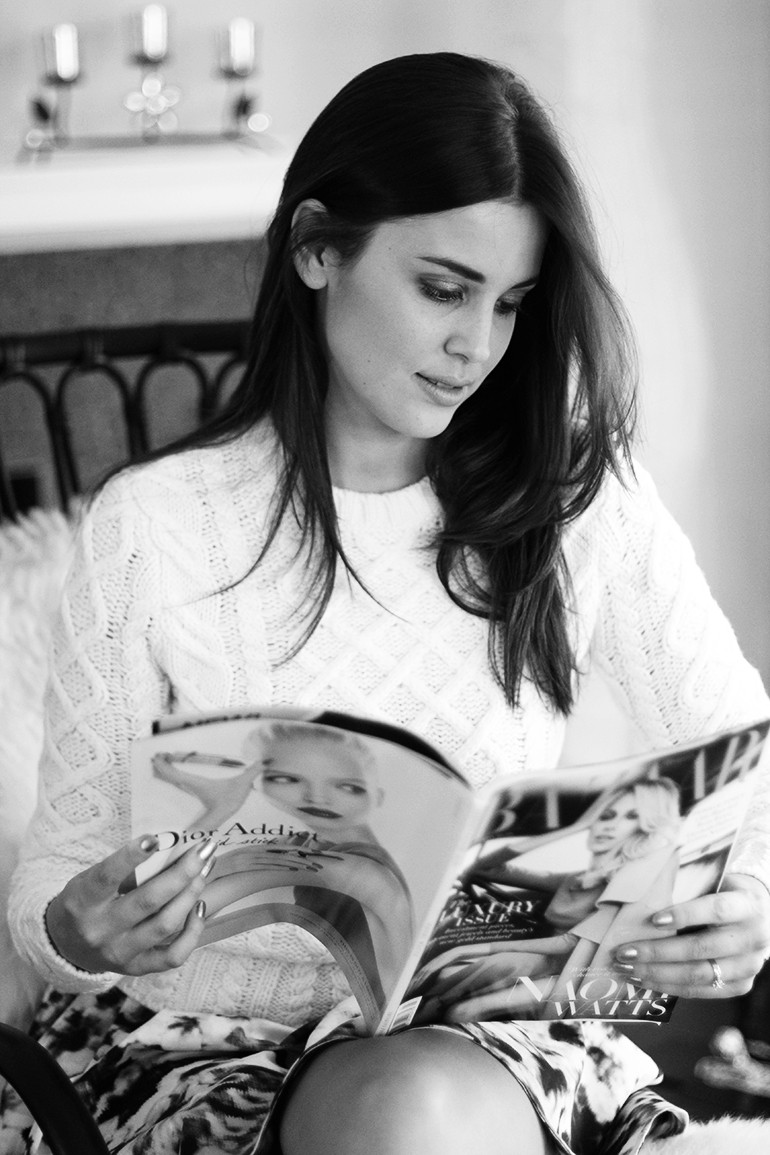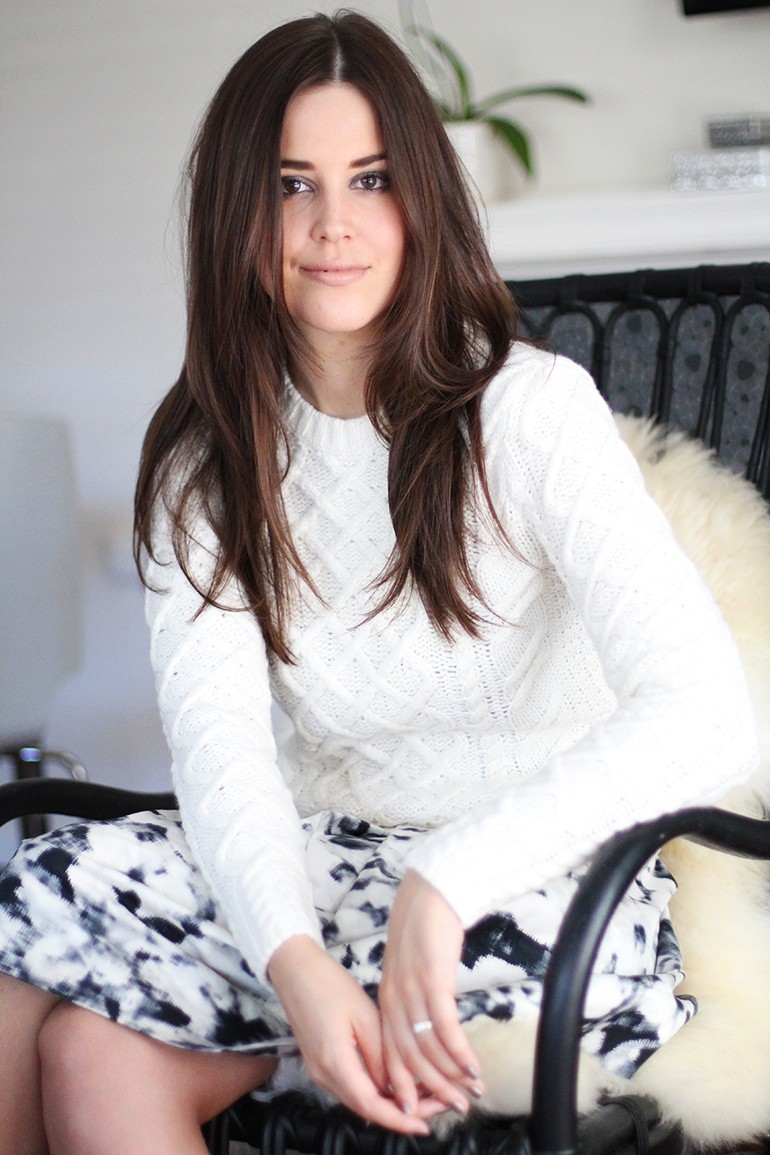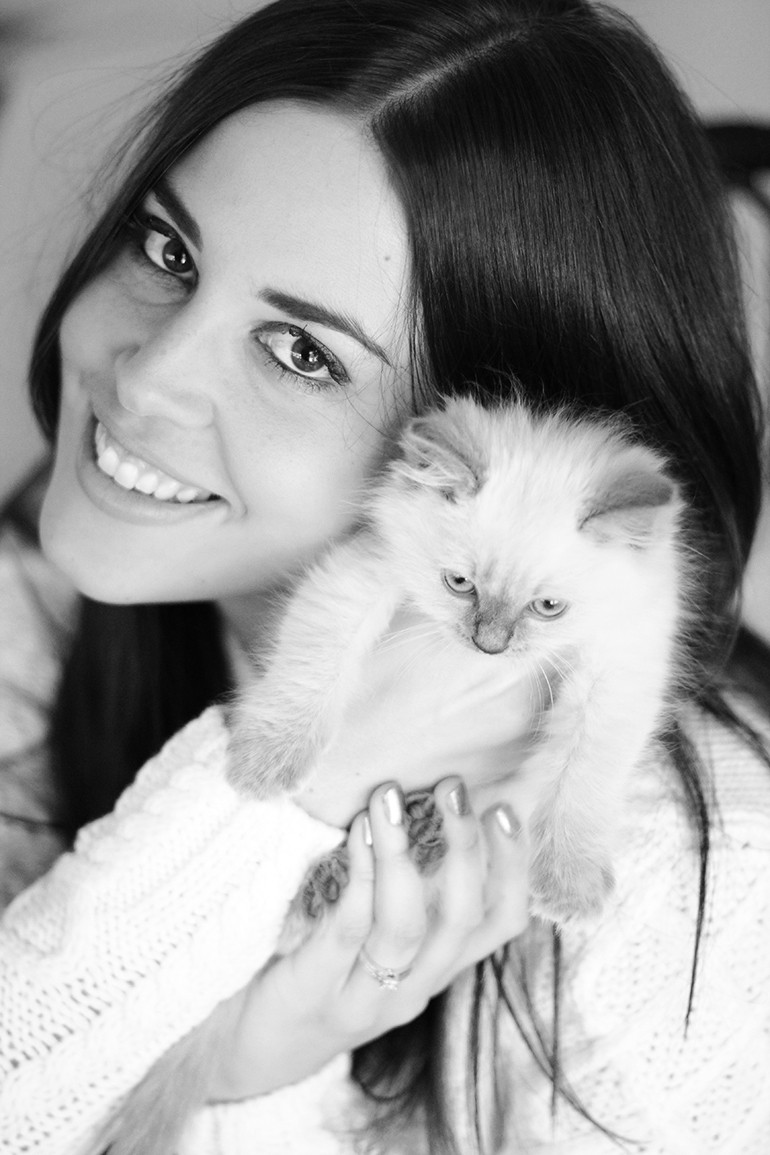 Pictures by Hassan Mounzer
Wearing: Coles knit (similar here), Saba skirt (similar here), O.P.I 'Haven't the foggiest' nail polish, MAC Matte Honey Love lipstick