Here's a fact: I do most of my European travels with only one piece of carry on luggage. We often change hotels and are always running from one meeting to the next. Because I'm out all day and have limited outfit options anyway, I like turning my day time outfit into something for the night while I'm on the go.
SO. Turning your day time outfit into something appropriate for the night. How do you do that?
1. Pick out one centre piece of the outfit that is versatile enough to function as a day AND night time outfit. Something that in my opinion is a very easy style to work with is a lace dress. It's chic for night time, but easy to dress down with a casual blazer during the day
2. Bring night time accessories with you. A good pair of chandelier earrings takes a casual look to night time easily and a pop of red lipstick works wonders too.
3. Switch handbag & shoes. As you can see, for day time I'm wearing a more playful quilted bag. For the night I chose a navy bag with a more polished look. Shoe wise, it's casual slip on sneakers for day, two strap high heeled sandals for night.
4. Change coat or blazer. If you're anything like me and drag along a big tote most of the days, simply chuck in your night time blazer or jacket and swap with casual piece at the end of the day. For day time outfits I like to play with different colours, for night I usually prefer a more singular colour palette such as navy or black.
5. Refresh your make-up. Don't be afraid to add another layer of foundation and touch up on the blush. Something else that I like to do when turning day time make-up into a night look is adding a darker eyeshadow on the outer edges of my eye lids. A pop of red on the lips to finish off and we're readyyyyy. Nobody will found out you just changed your outfit in the bathroom of Harrods before heading out for dinner. And yes, I really did that.
These pictures were by the way shot at home in Amsterdam, in the cutest street that somehow reminded me a little of Soho in New York. Scroll down until the far end to see the night time look and to find all outfit details!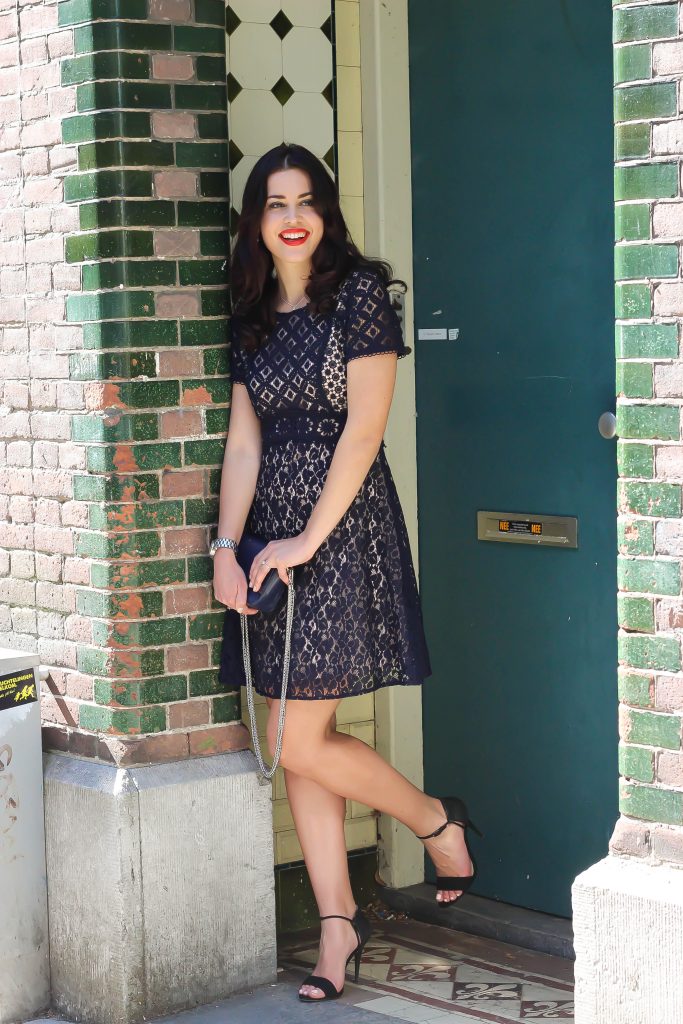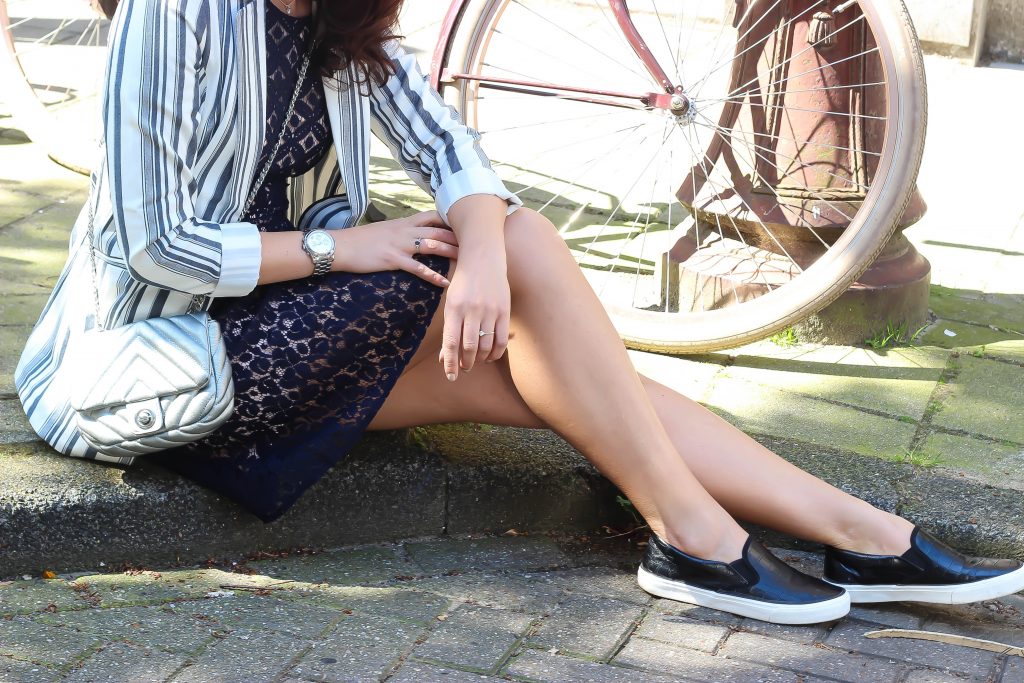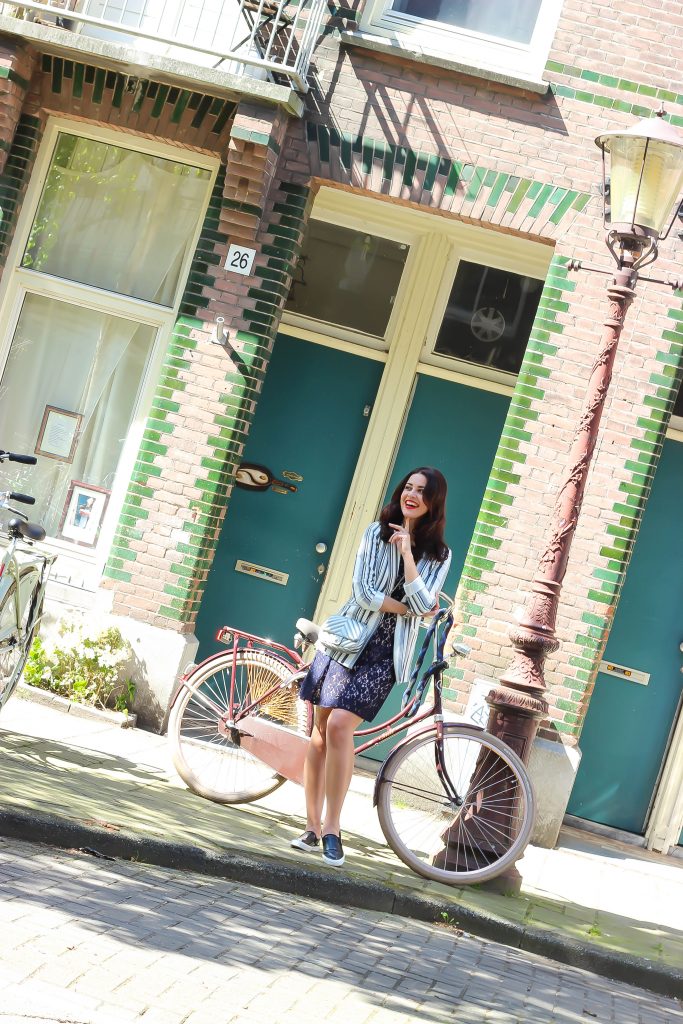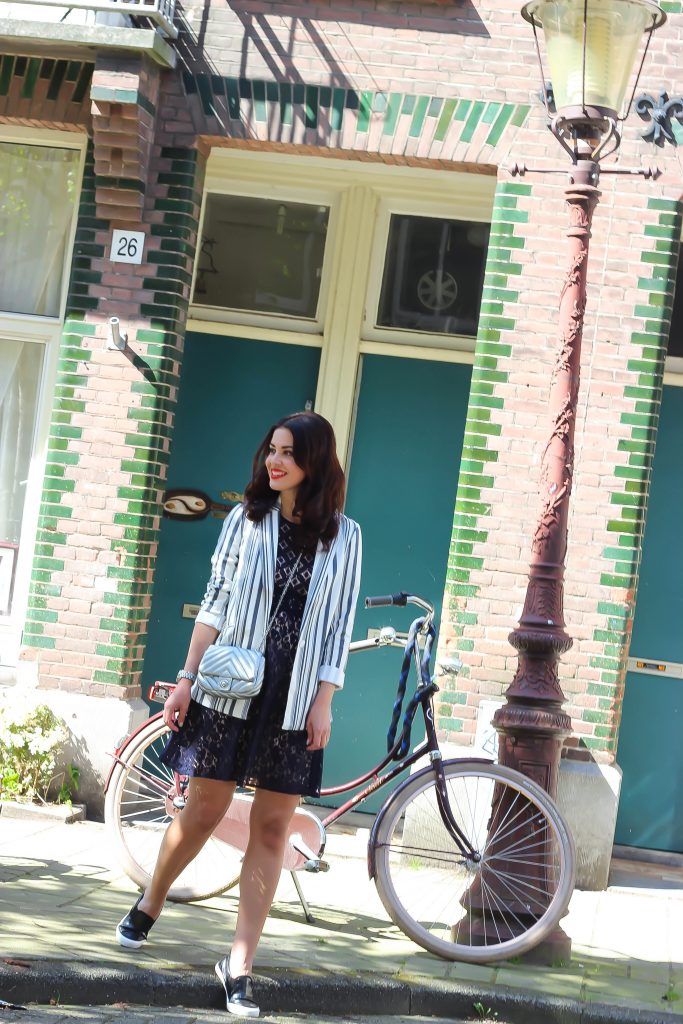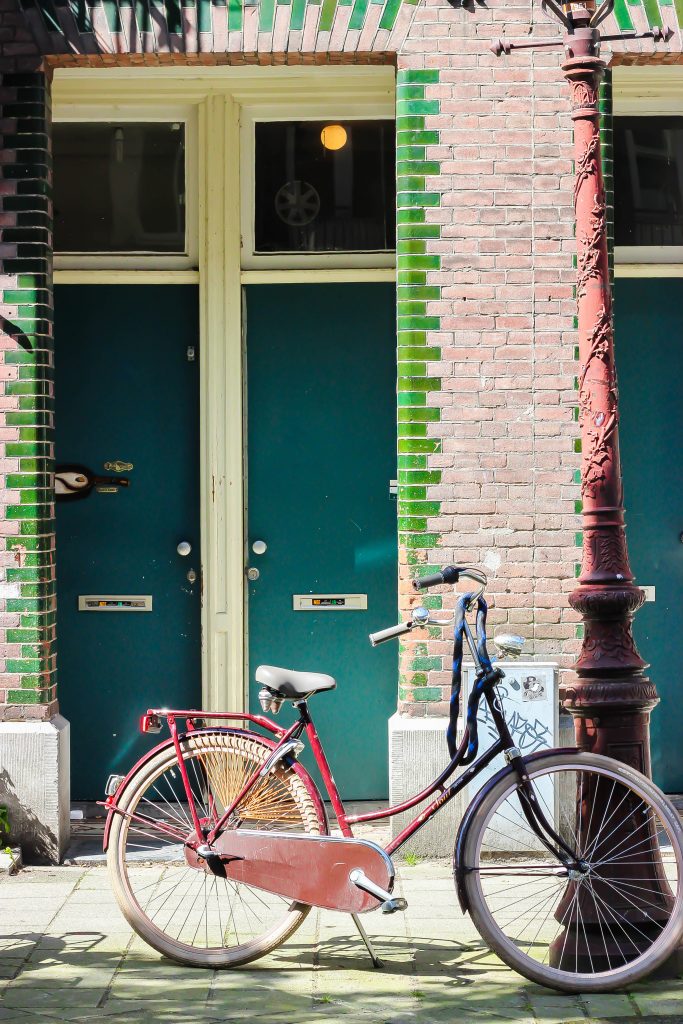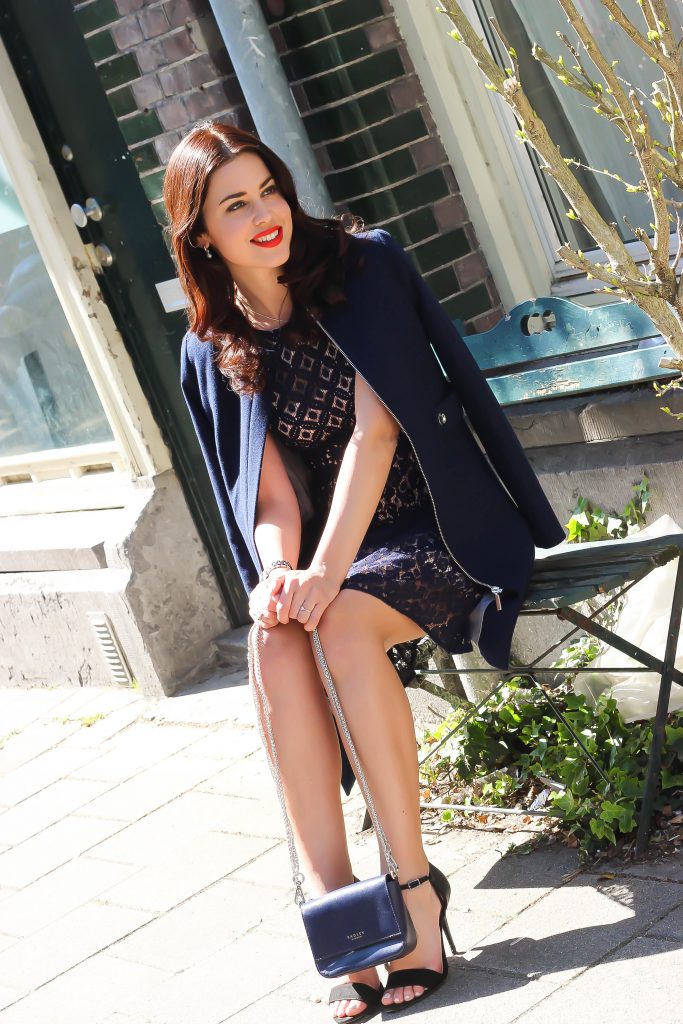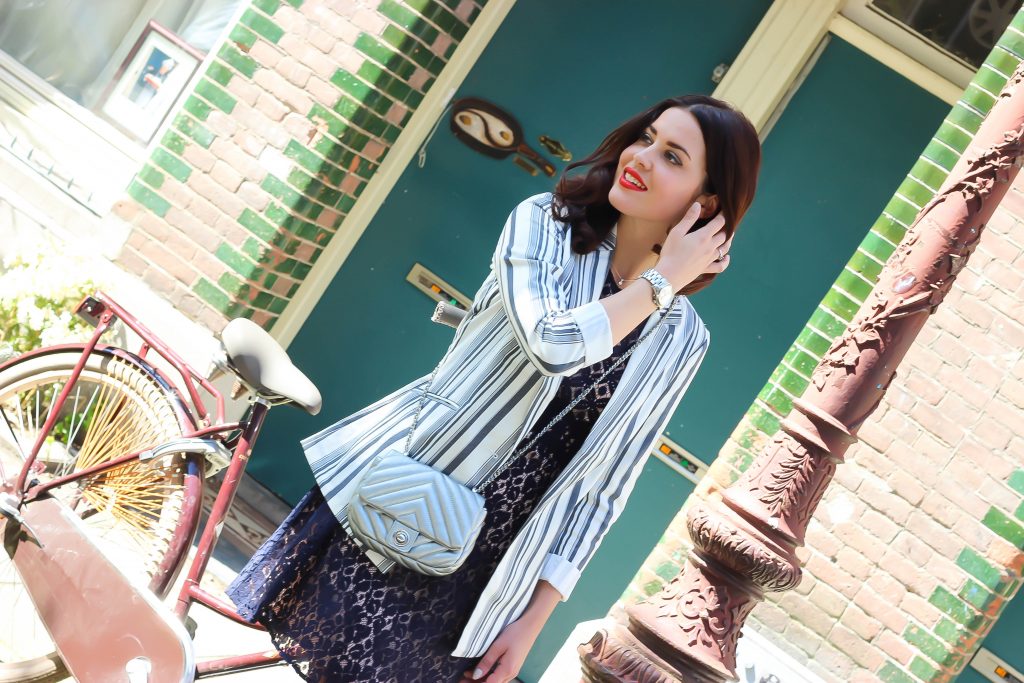 What I'm Wearing
Day time: Oasis lace dress, Oasis stripe blazer, Jennyfer sneakers, Zara bag (similar here), Michael Kors watch
Night time: Oasis lace dress, Oasis navy coat, Zara heels (similar here), Radley bag (chains added by myself)
Photographer: Tatiane Kozijn | Instagram: @tatianekozijn
Location: Amsterdam, The Netherlands