Blue dress, modern vibe, view over Regent's park, ultimate comfort. Those are a few words that come to mind when I think of our stay at the Danubius London situated right next to Regent's park.
Looking at the map before arriving to London, we expected the Danubius London to be a bit 'far' from the centre. It turned out to be the opposite. We were half an hour early for our Monday mornings, within 10 minutes we were in Covent Garden. Not sure what it is, but public transport from the hotel's exact position is the easiest and most easy-going connection we've experienced throughout the week. Which says a lot, because we've been moving from North to West, East and South London for meetings every day. So yes, both for business go-ers and sightseeing this hotel is exceptionally convenient located.
That hotel life
Our room was situated on the 4th floor and looked out beautifully over Regent's park. Especially during spring time with all the flowers blooming it's such a pretty sight! We had comfy twin beds, a large bathroom and coffee/tea maker for that late afternoon pick-me-up effect. Perfect.  Downstairs there's the breakfast area, a lounge to order all day bites and drinks and the reception area. Gotta love the beautiful flower centre piece! Something else we like about the hotel aside from its great location next to Regent's park was the fact that just across from the park there's a shopping street with not only great boutiques, but also many cute coffee and lunch places with outside terraces to soak up some sun. If the weather allows it ofcourse. Plenty of things to discover around here.
Blue dress
I'm wearing a beautifully detailed blue dress by Oasis, which fit and colour I adore. There's just something so timeless and chic about a midi length dress, especially when paired with high heels. Aside from shooting this look, I also wore it for a dinner night out in London. A little bit cold to go out bare legged this time of year, but it was worth the sacrifice!
Breakfast & service
Yes, we love breakfast! Danubius has a very extensive buffet with everything from fresh fruit to a full English breakfast, pastries, cereals and more. Too bad we had to run out for meetings both mornings so we didn't have a lot of time to enjoy it all. The staff at Danubius is all very friendly and helpful, especially the front desk staff was very attentive.
Concluding…
Yep, we'd definitely come back here. Even if it were just for it's great location and how quick you can get right into the city by only taking one bus. Definitely made our days full of meetings so much smoother.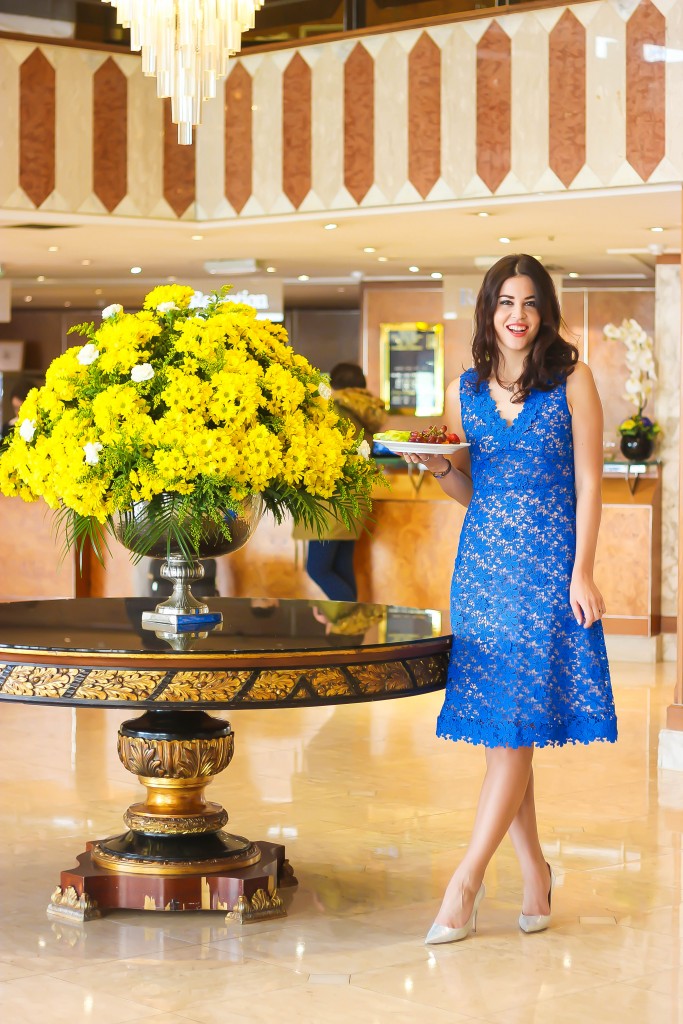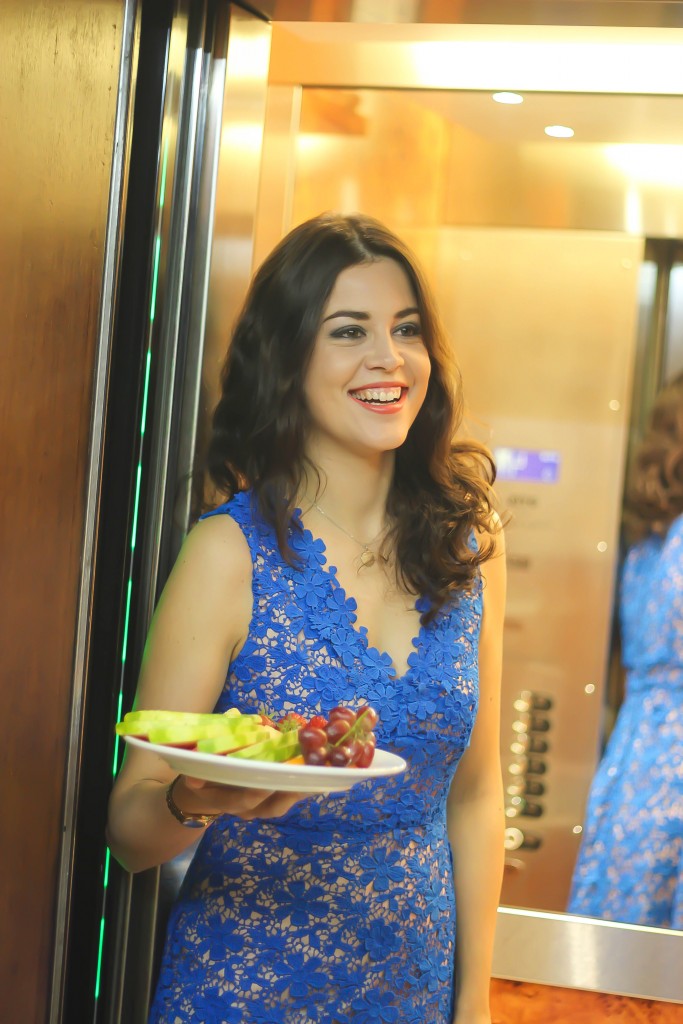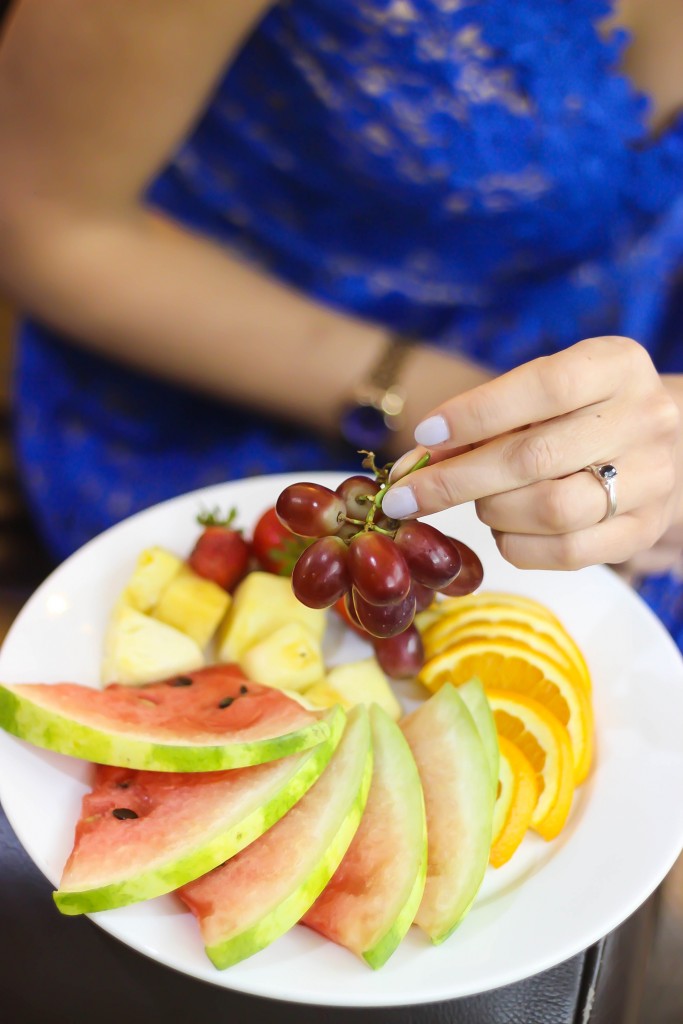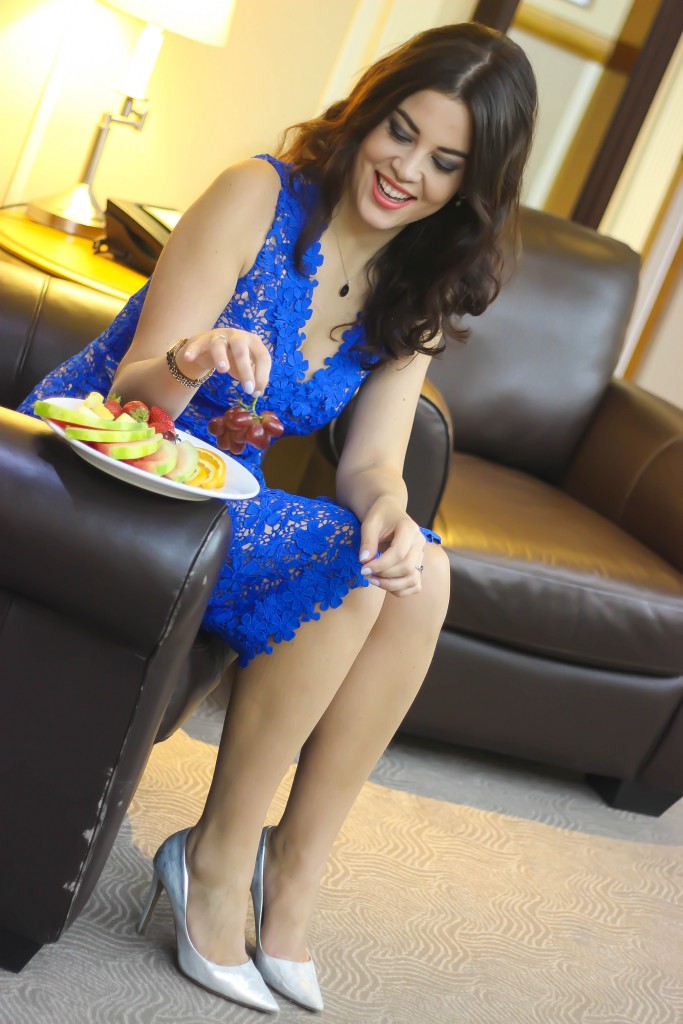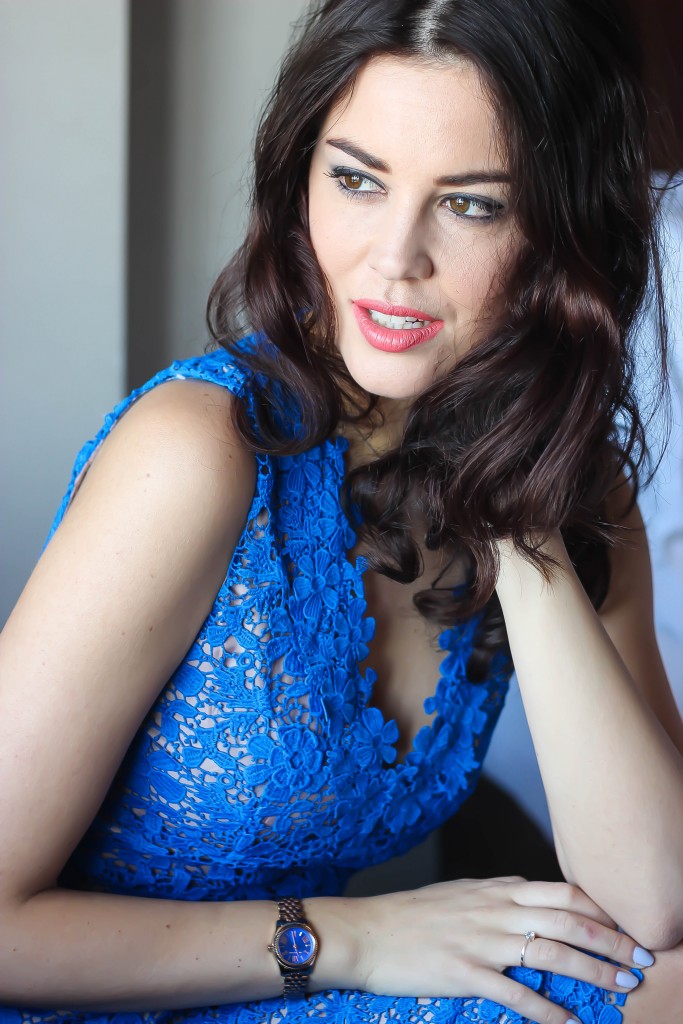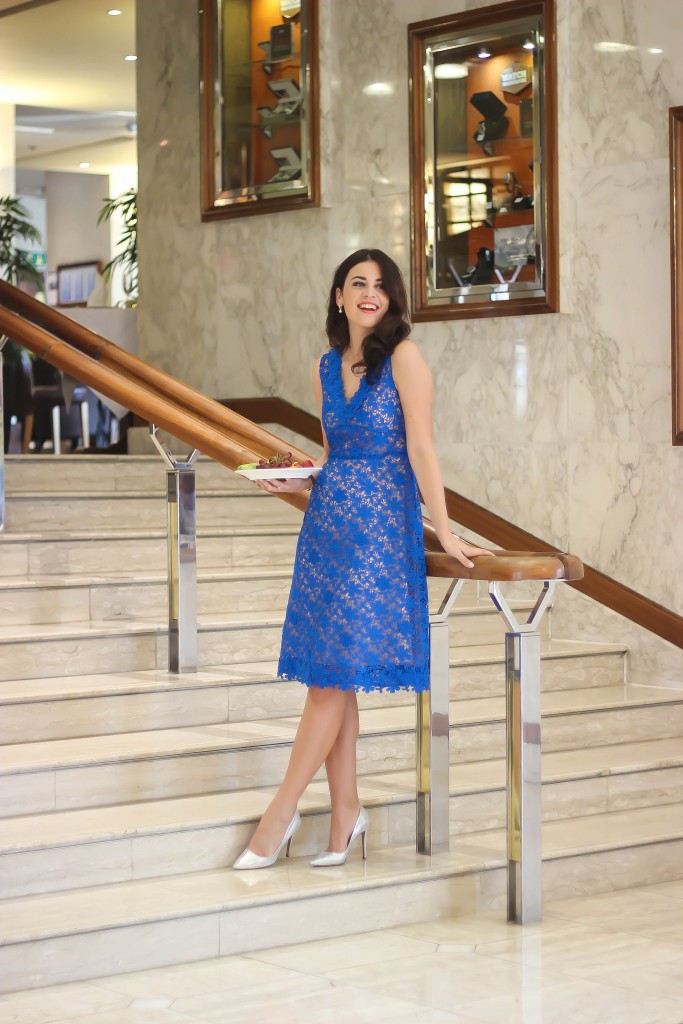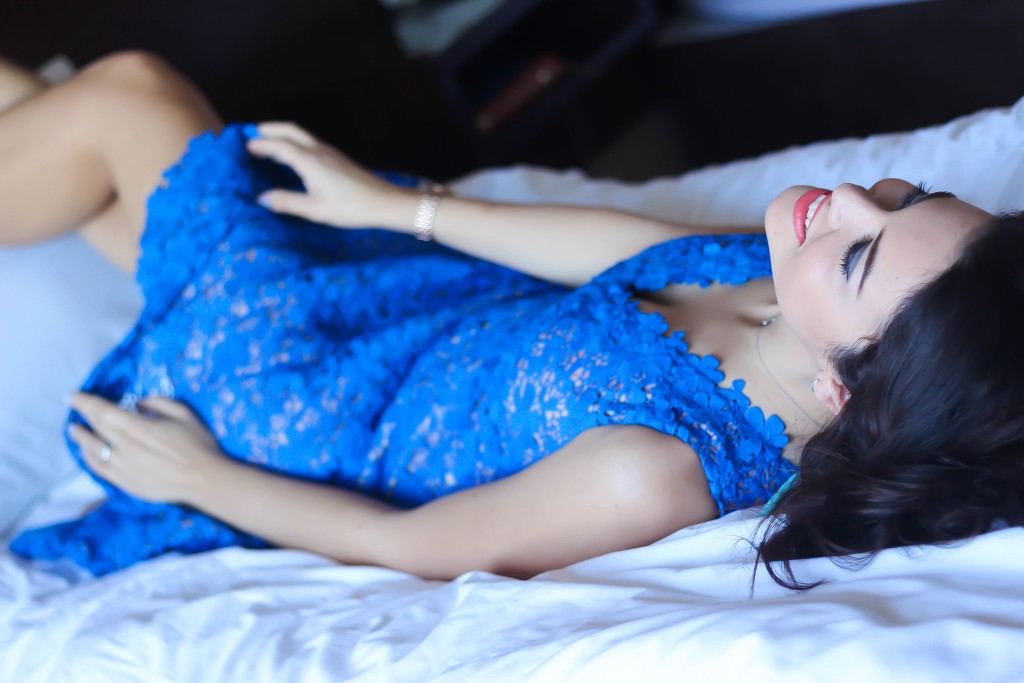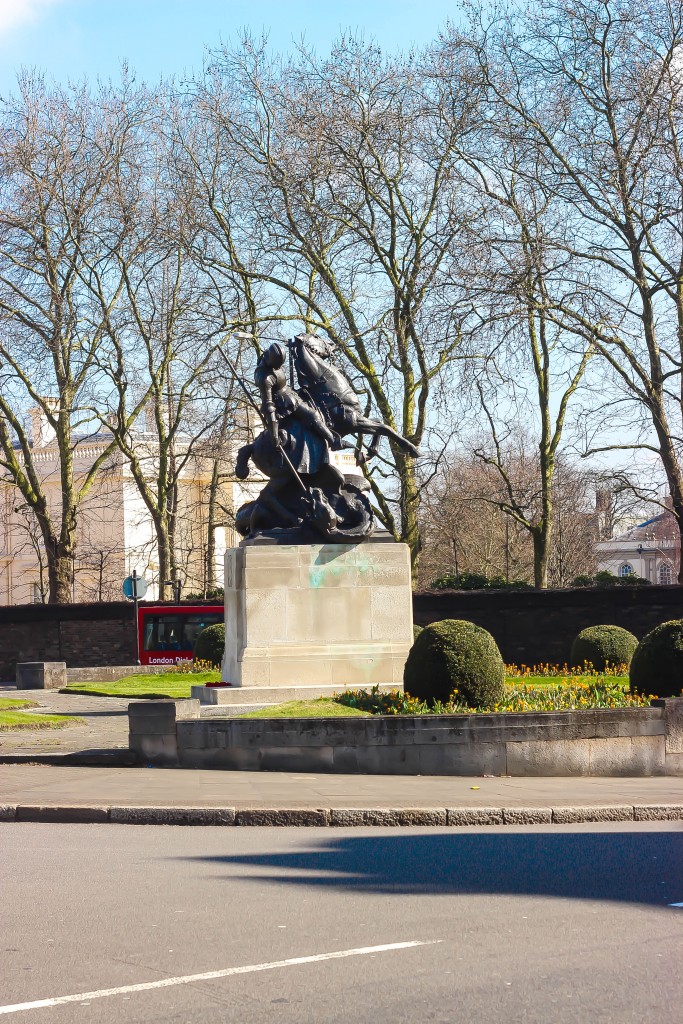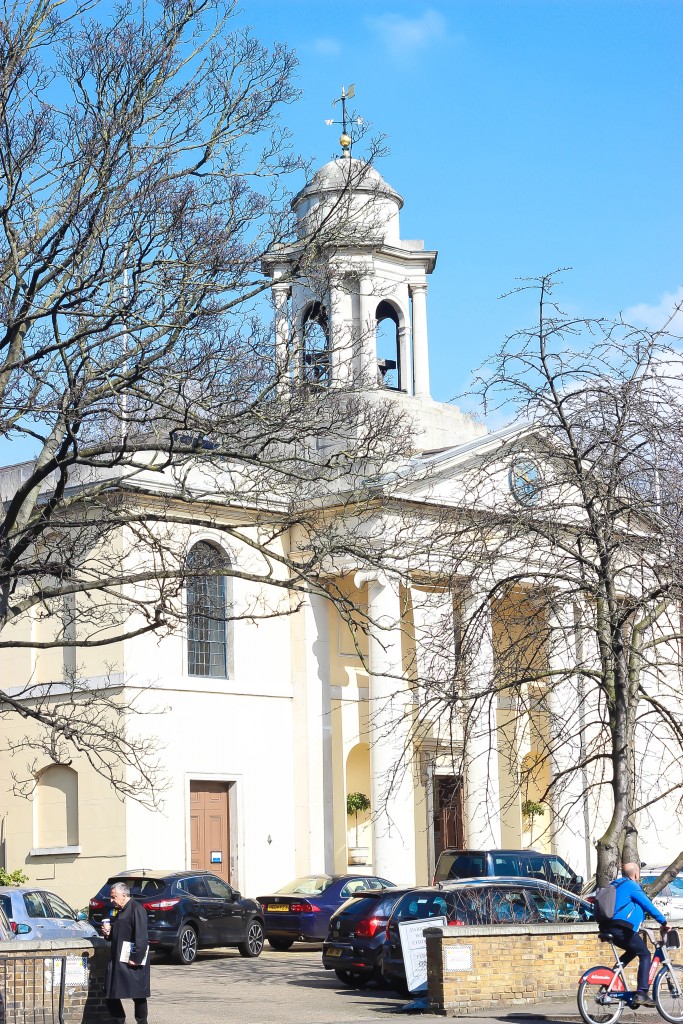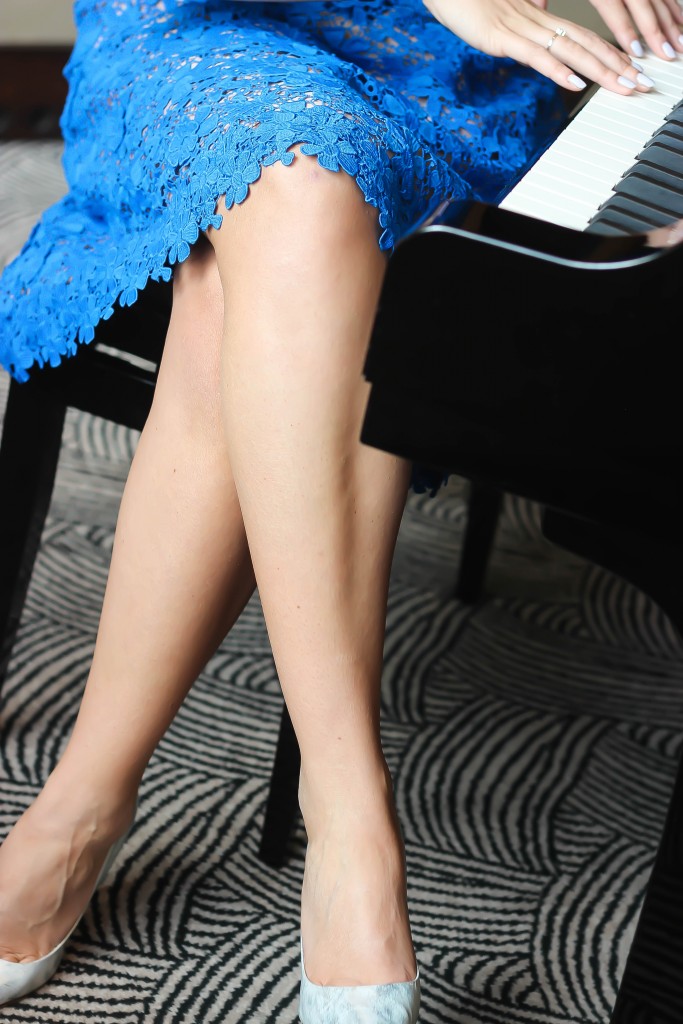 What I'm Wearing: Oasis blue lace dress, DVF silver heels (similar here)
Photographer: Tatiane Kozijn | Instagram: @tatianekozijn