I bought this red maxi skirt a few seasons ago at Zara in Beirut for about $15 in Sale, not knowing how much wear I'd get out of it. A lucky find, especially considering the beautiful quality of the fabric that it's made of.
[show_shopthepost_widget id="254099″]
Selling most of my wardrobe and being on a serious shopping ban forces me to be creative with whatever is left. For some reason many of the outfits I've been wearing lately evolve around this white structured top from Asos, which is without a doubt one of the most versatile wardrobe staples I've ever owned. When I accidentally made my white laundry turn pink last week, I seriously wanted to cry seeing my top turn into a nasty grey/pink colour. I luckily managed to revert most of the damage by washing again on high temperature with some product, but it's unfortunately not the crisp white anymore that it used to be. I know, sad story right?
You might or might not have noticed it, but the last couple of weeks the website has been having some hiccups, resulting in the site being down way too often. I spend the last few days getting on top of the issues with my web hosting company, which along with full time work has been challenging. Turns out that the plan I was on for my web hosting can't handle the amount of traffic coming through on the blog, which is actually such an exciting thing apart from the fact that I'll be paying a higher monthly fee for hosting. I haven't been keeping a close eye on my traffic lately and hearing that FashionContainer had 222.000 page views in August was mind blowing. I mean, where does that suddenly come from? While the website is up and running again, you might notice that some features are looking a bit weird, e.g. the header and popular posts widget. I'm working on it, just so you know.
I'm happy for the weekend to start, not for very exciting reasons though. I'm looking forward to sleep in a little and tomorrow I'll go get my hair done. The Australian sun is very harsh which results in my hair looking dull easily. I'm having a cut, a semi permanent colour (for shine and to go a little darker) and of course the fabulous blow dry that I never quite seem to manage myself. Not that I'm trying hard though. Meanwhile I'm also putting a list together of things I still want to do in Perth before I leave to Dubai early next month. A walk along my favourite beaches & small road trip to the Perth hills are a must. What would you recommend me to do with only one month left in Perth?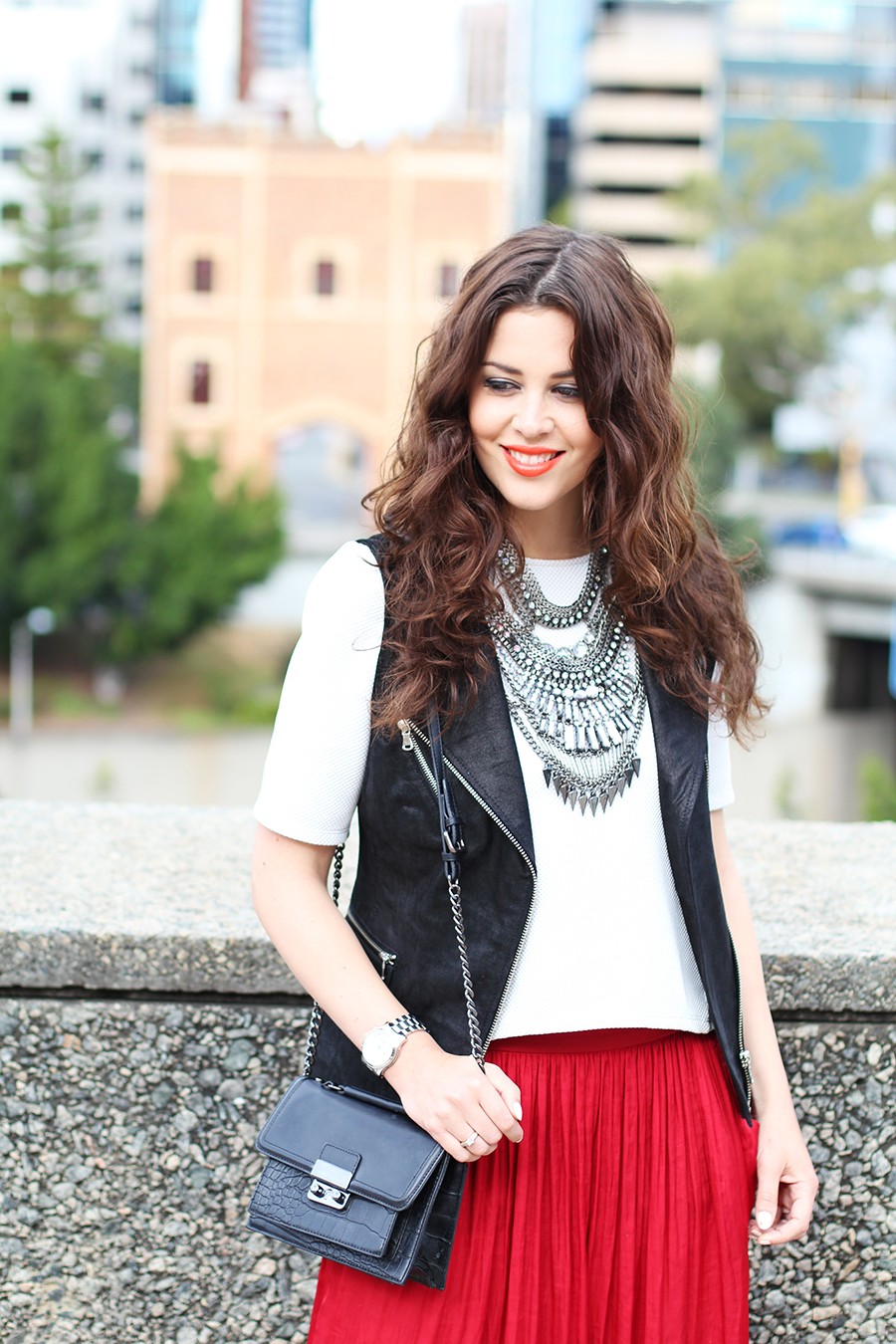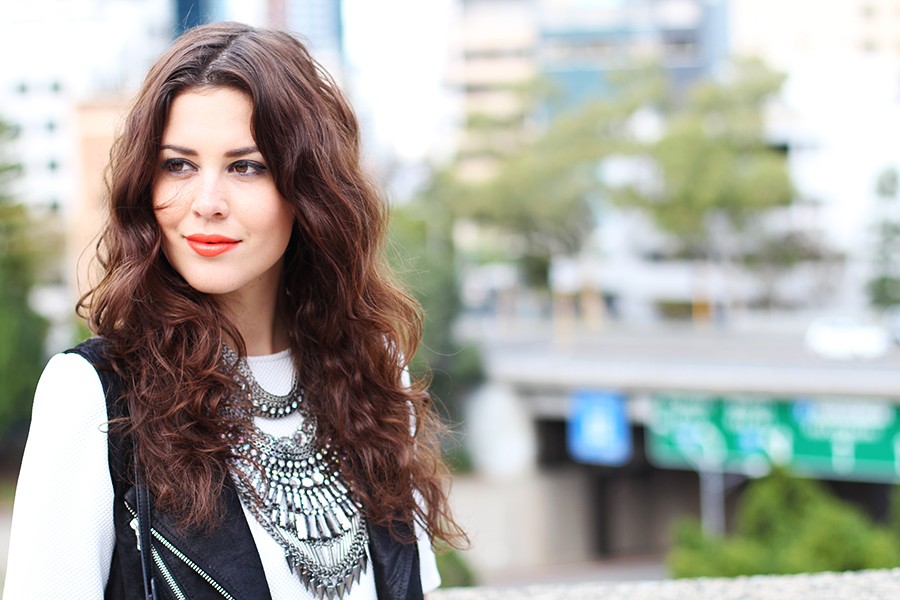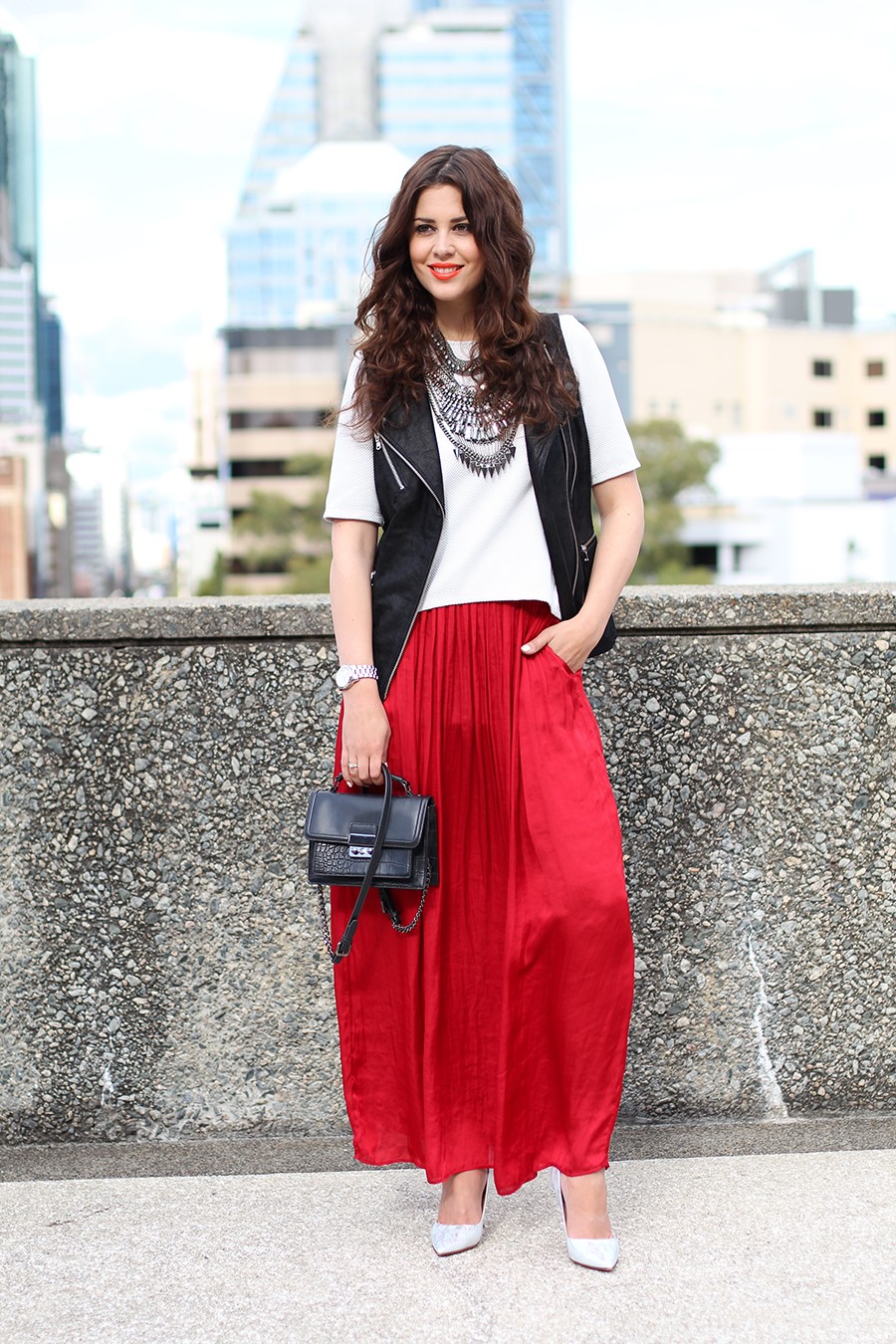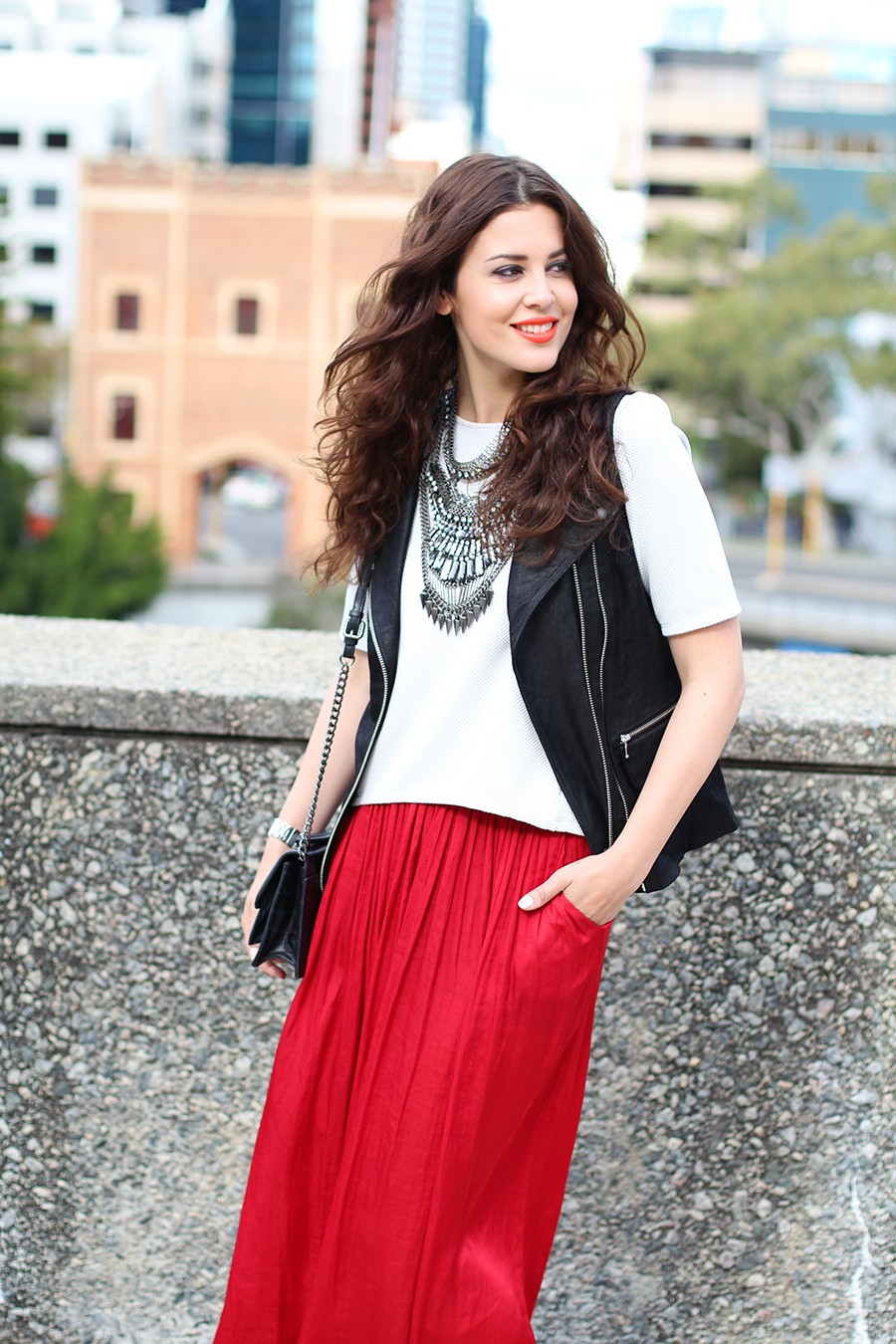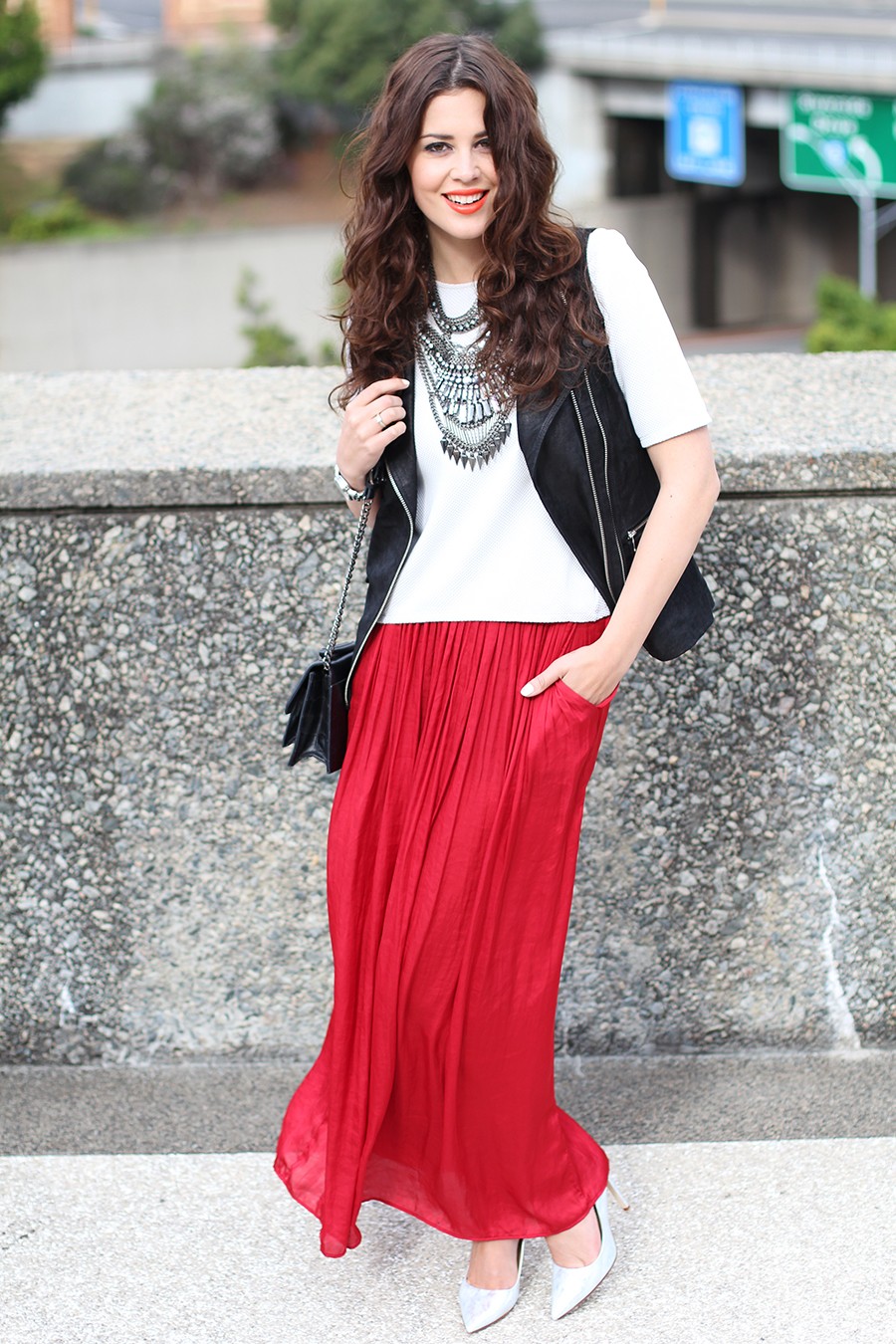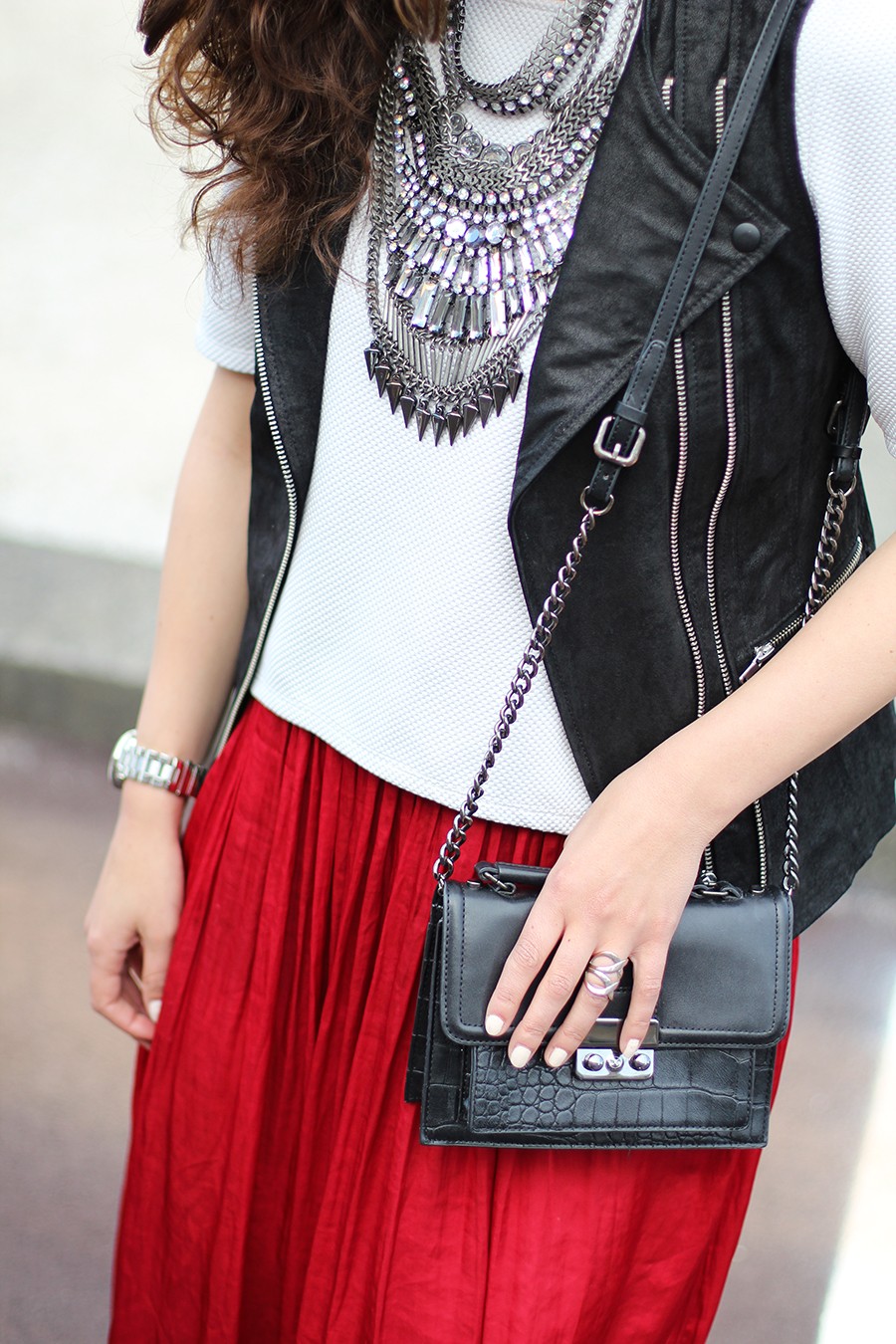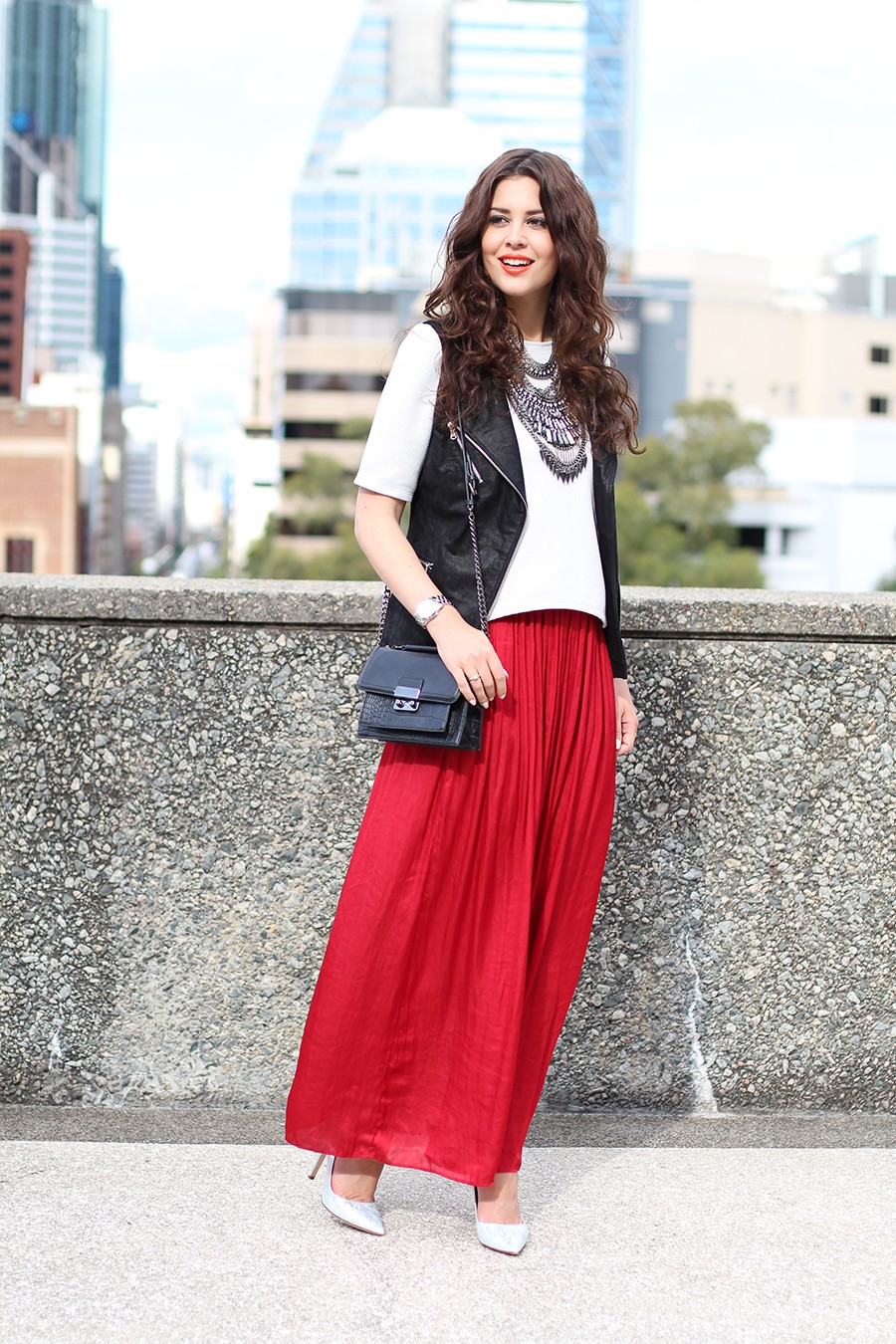 Wearing: Red Maxi skirt (Zara), Asos white top, Black sleeveless jacket (Portmans), DVF Heels, Black chain bag (Mango), Michael Kors watch, MAC Morange Lipstick
[show_shopthepost_widget id="254099″]
Photos by Hassan Mounzer