Bringing a bit of Paris to Toronto, because… why not?
When I was in Paris again last September after 10 years, I was blown away! I love how a big city can feel so laid back, both in vibe as in style. Laid back, but still dressy in its very own way. Exactly what I like.
I think the key to 'Parisian dressing' is to look AND feel effortless. The first garments that pop to mind when I think of the Parisian style, it would be 1) stripes 2) cute flats 3) a quirky detail here and there. Pretty much what I'm wearing right here.
And yes, I'm well aware that bright red lipsticks and oversized shades probably don't really belong in the 'Parisian style' alphabet, but hey, style means nothing if you don't make it your own, right? 😉
Anyway. I wore this during a super duper hot afternoon exploring Toronto when we ran into a little urban park right next to the CN tower that happened to be covered in the most mesmerizing light. And you know, light is everything! All outfit details can be found all the way down below.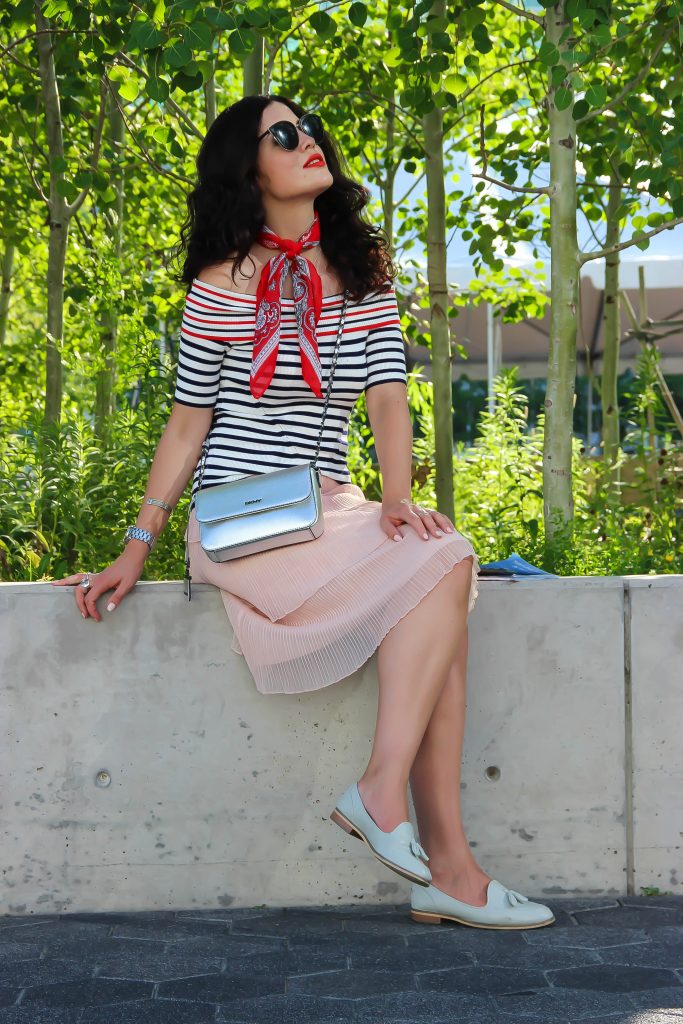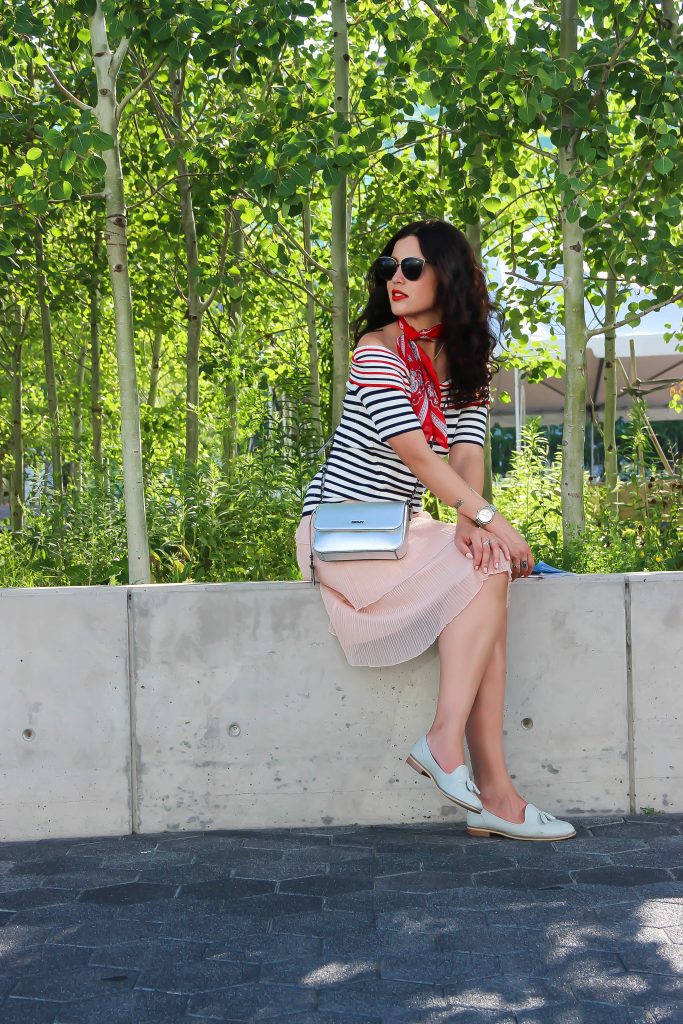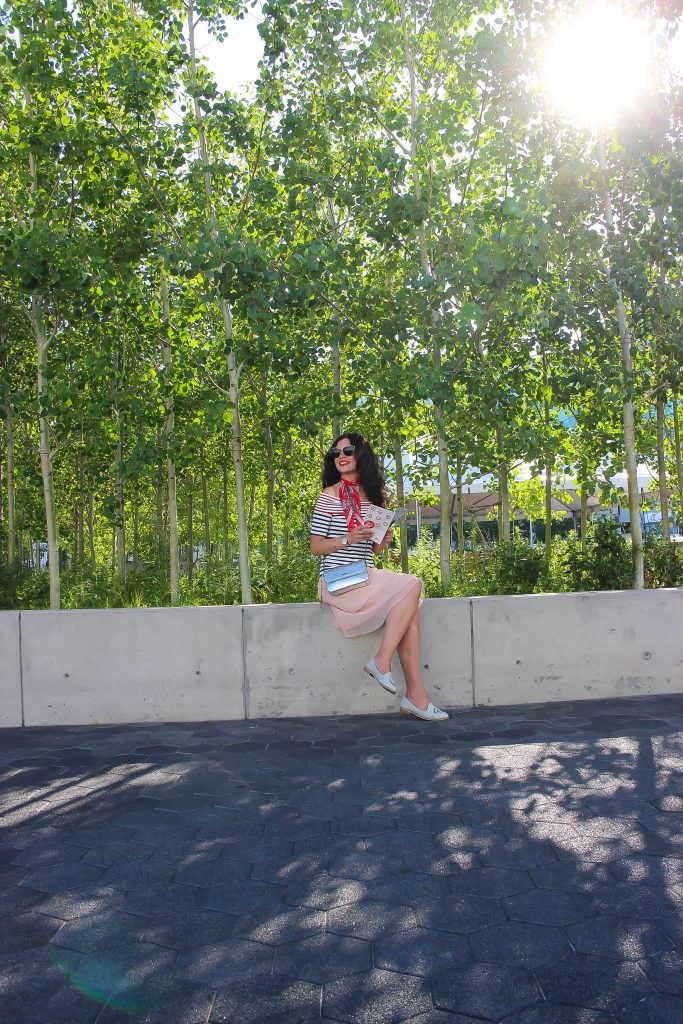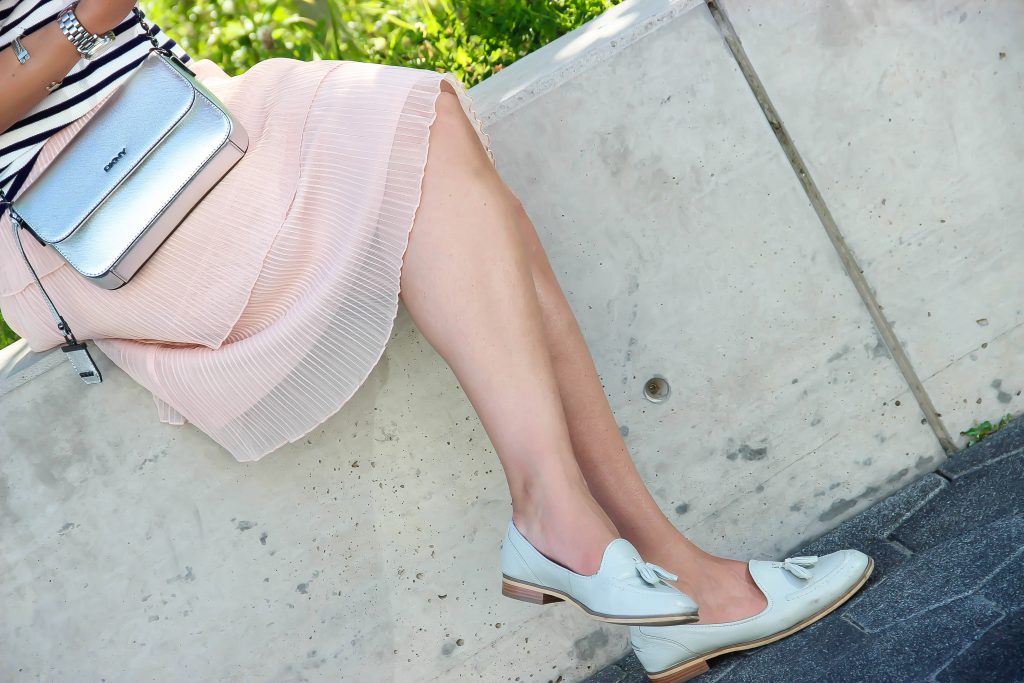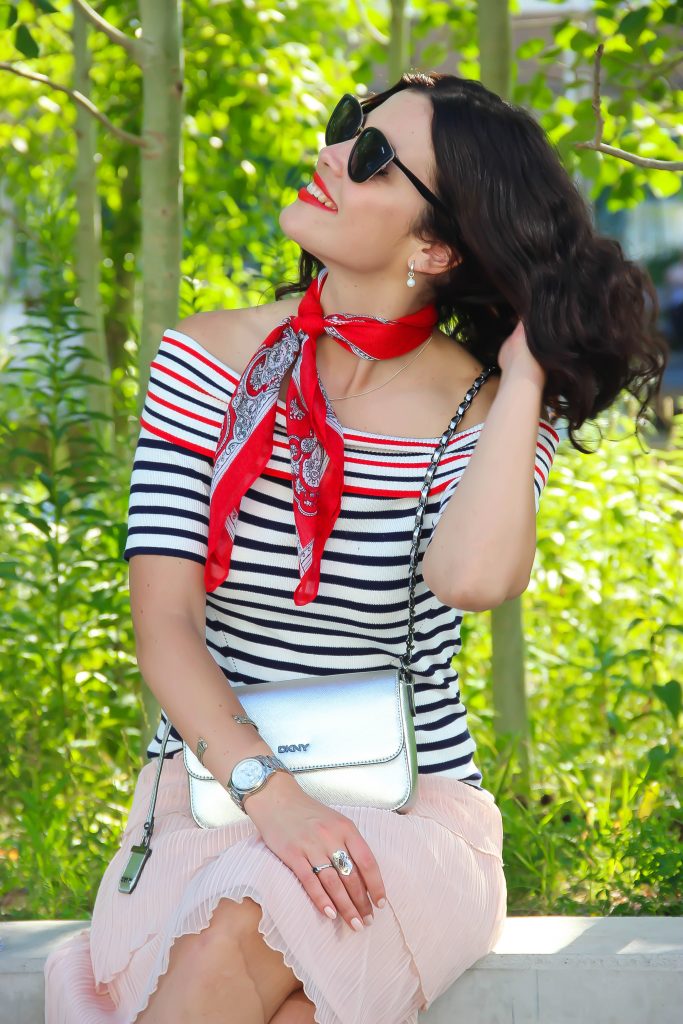 What I'm Wearing: Oasis stripe bardot top, Oasis skirt, Marks & Spencer loafers, DKNY bag, Michael Kors watch, Marks & Spencer scarf, Freyrs sunglasses
Location: Toronto, Canada
Photographer: Tatiane Kozijn | Instagram: @tatianekozijn