Oh, Aria hotel! You never disappoint. I'm not sure if you remember, but last year we stayed at the Aria hotel in Budapest and ever since we've fallen in love with the hotel members of the 'Library Collection'. Anyway, back to Prague. We arrived on the most glorious Spring day so naturally we wanted to make the most of exploring the outdoor parts of the hotel first!
The Garden
Because the weather was so nice upon arrival, we took full advantage of the fact that the Aria hotel has a private access to the Vrtba garden. Its baroque style setting and a hilltop view over the city are just two reasons why it's an amazing place to spend a few hours. Regardless of whether you're staying at the hotel or not, these gardens are a must-see. Speaking of the outdoor and sights, the Aria's hotel rooftop terrace looking out over the St. Nicholas church is simply breathtaking. We went to the terrace at sunset with a bottle of wine and stayed for hours until it got too cold and the last day light had disappeared. It's these moments and locations when it comes to hotel experience that I treasure most!
Music themed
The whole setting and interior of Aria Prague is inspired by music. Each of the 51 luxurious rooms is dedicated to a specific style of music, an artist or composer. There's a music library to choose music to play in your room from, an apple TV to tune in on your favourite music and every night there's live piano music in the lobby. Isn't there just something so great about having a dinner with some nice piano musis to listen to? For me, it doesn't get much better. The CODA restaurant in the hotel offers some great fine dining which we were lucky enough to try for ourselves! The beef with ravioli was a favourite of ours. Yum.
Afternoon tea & superb location
What's better than a little afternoon pick me up with tea and a selection of both sweet and savoury snacks? We went out for a little sightseeing on our second day and when we returned we simply sat down for a little break with some delicious treats. I can't say this often enough but it's these little things that make us non-stop travellers find a little piece of home! The Aria hotel is situated in Lesser town, only a few metres from the Charles bridge and many other of Prague's old town treasures. Our tips? Go for a little walk at night and enjoy the skyline view from the Charles Bridge. The hotel is also super close to all kinds of entertainment, from bars to restaurants and boutiques.
Pretty & pleated
What to wear in a super luxurious and extravagant hotel like this? Pretty pleats, please! This dress by Oasis has such a flattering and easy fit, perfect for just about any dressy occasion while still looking modest and feeling comfy. All it really needed were a pair of good heels and these rose gold ones by Dune are the way to go.
From here to…
What a great way to kick off our first few days in Prague! The weather wasn't so great the rest of our stay, so I'm happy we at least got to enjoy the terrace and garden on our first day when the sun was out. Such a charming hotel located right in the middle of Prague's most beautiful parts of town, we loved our stay.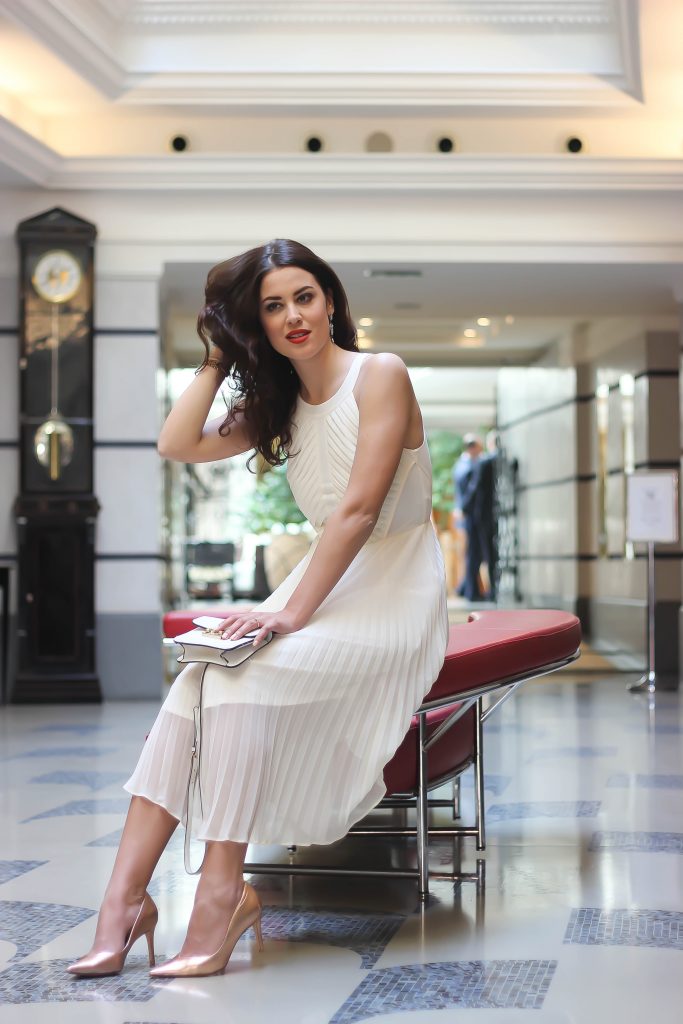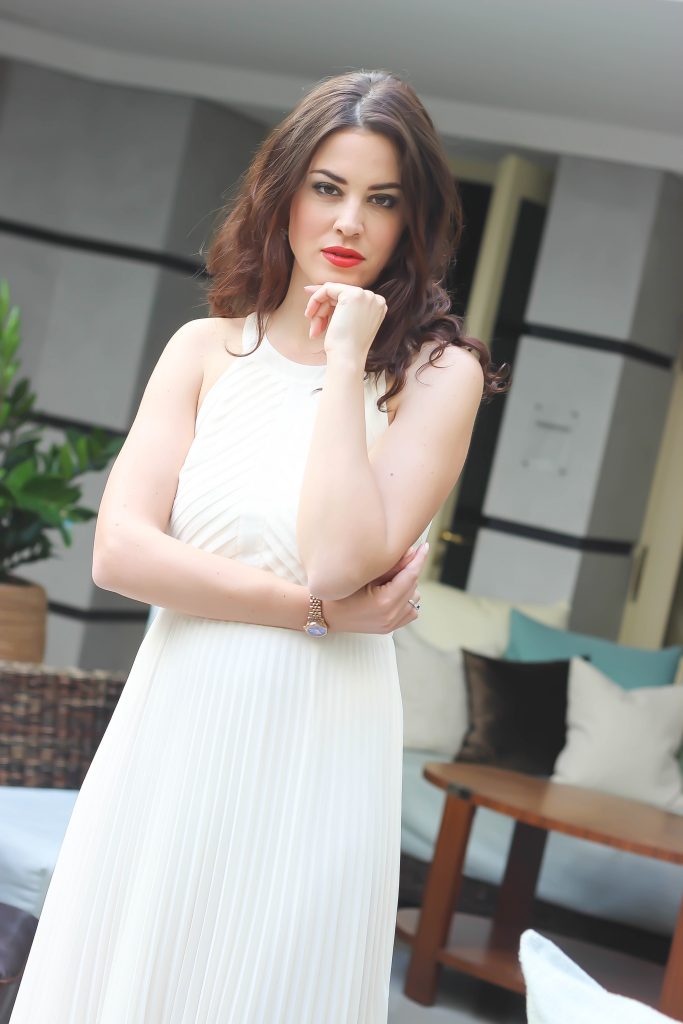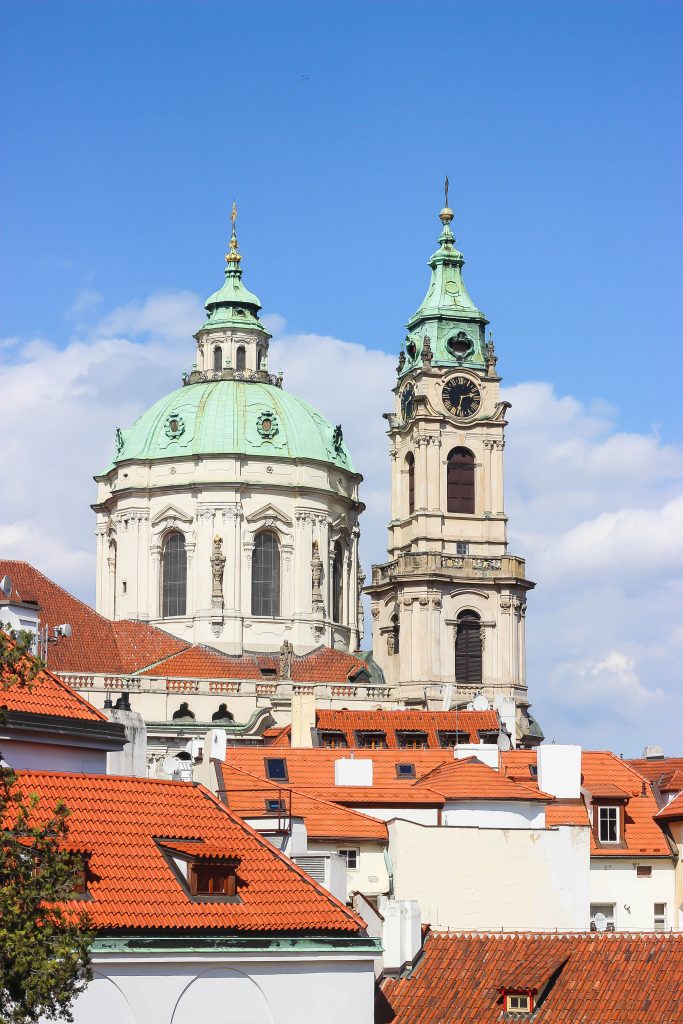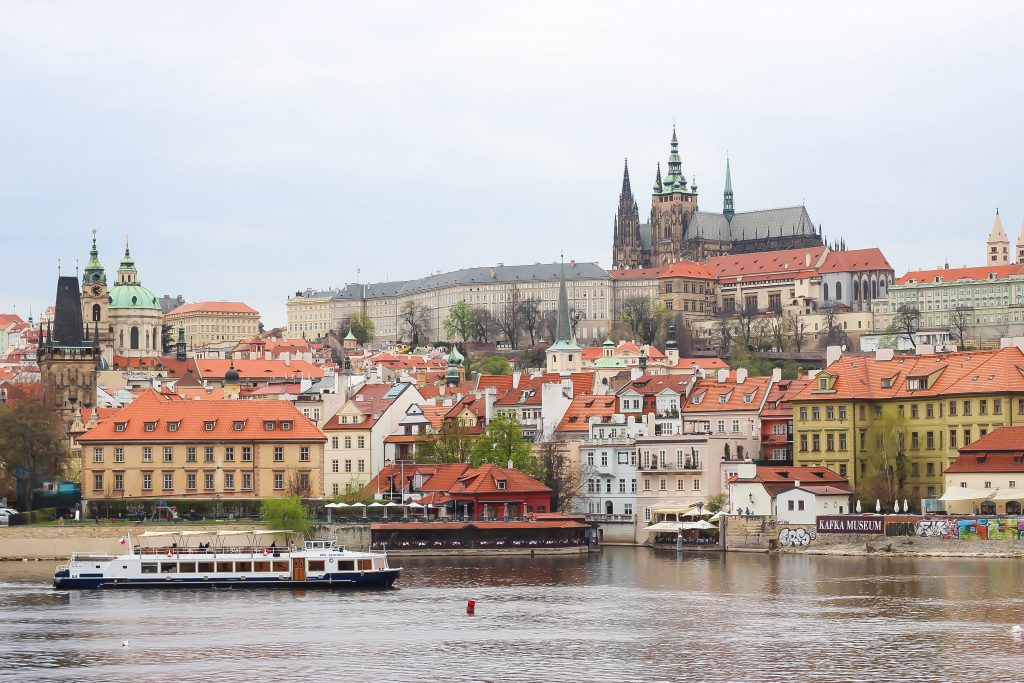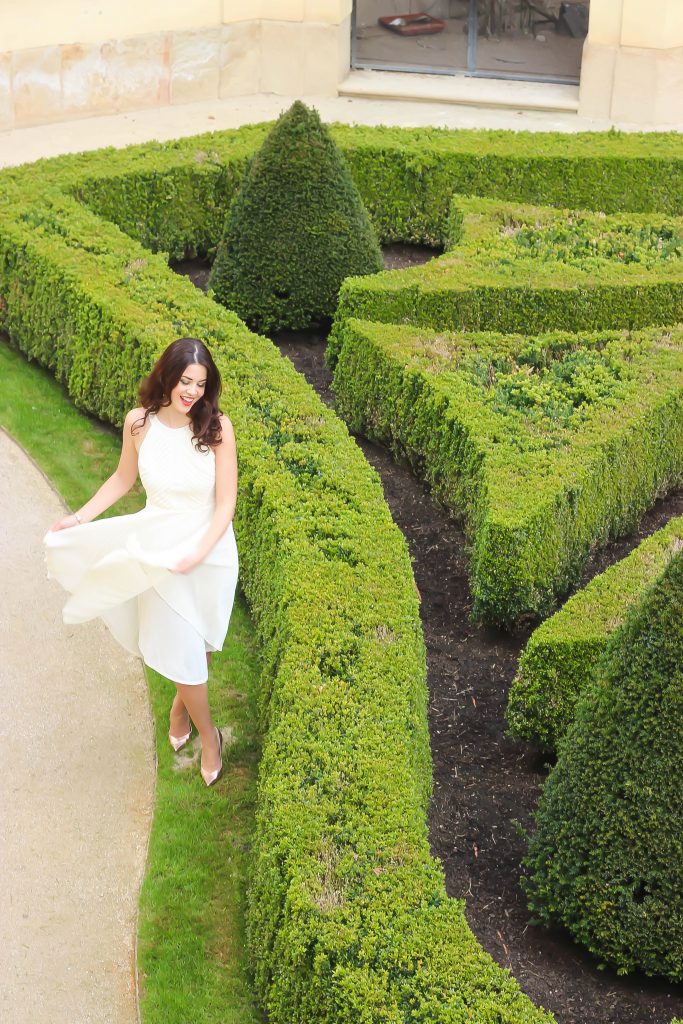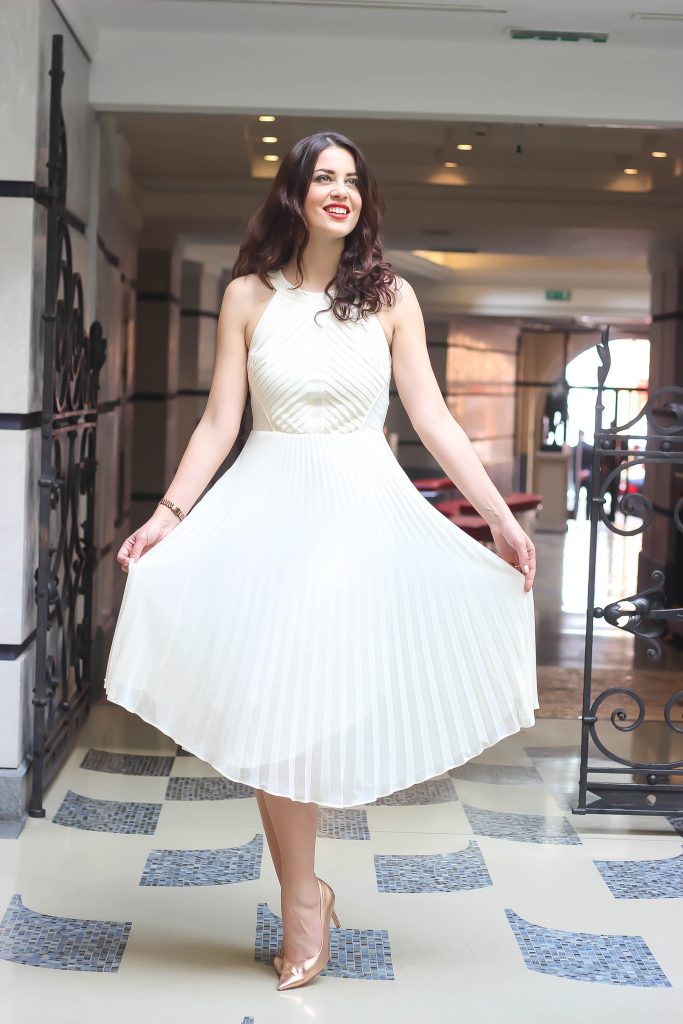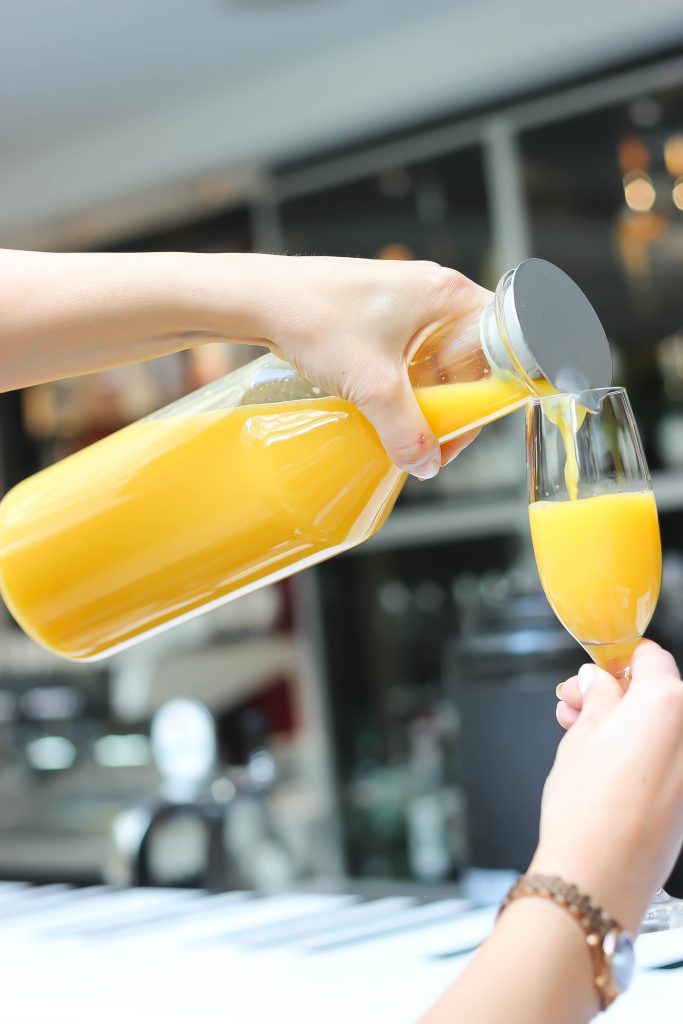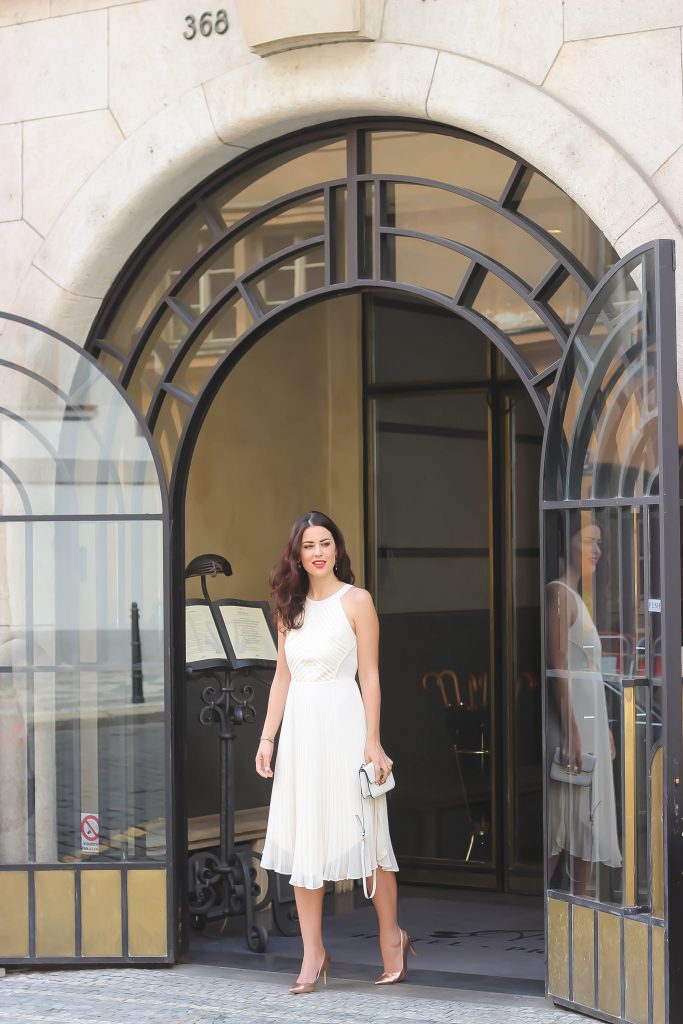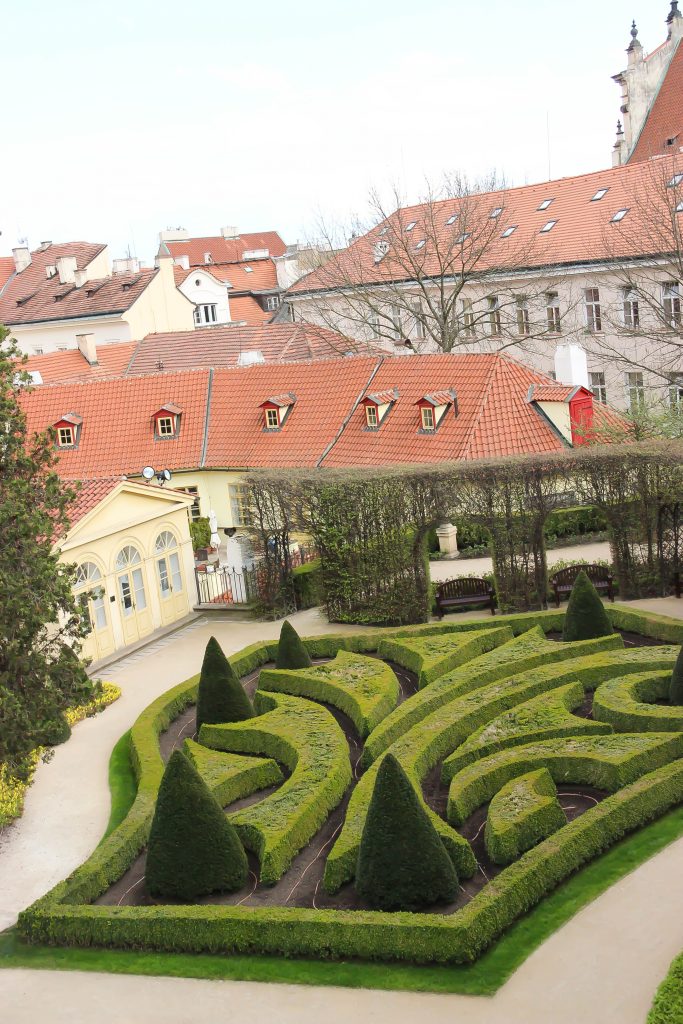 What I'm Wearing: Oasis pleat dress, Dune heels
Photographer: Tatiane Kozijn | Instagram: @tatianekozijn