Sometimes all I want to wear is black, black & black. That's also what pretty much sums up this outfit, minus my ever fabulous DVF metallic heels and MAC Morange lippy.
Wearing: Black t-shirt (Witchery), Asos leather skirt, Moto jacket with zips (Portmans), Waist belt, DVF heels, Michael Kors watch, Black chain bag (Mango), MAC Morange lipstick
[show_shopthepost_widget id="244451″]

Lately sleeveless jackets have really become a thing in my fashion vocabulary. They're great to give a casual outfit an interesting touch and moreover they will come in handy during Summer, when they're your only layer option. I've experienced two Summers in Australia and the heat is really out of this world. So I guess I'm some sort of prepared for the Dubai lifestyle that's waiting for me in the very, very near future? Right now I'm filtering my wardrobe (yes, still working on that) and this black moto jacket is definitely on the taking with me pile.
My life evolves around organizing and planning these days. It's actually surprising how much stuff I've build up in only two years, I must be a hoarder somewhere. Hassan and I are currently thinking to sell all our furniture instead of putting it in storage, just to complicate things a lil' more before we make our way to the Middle East. Three things that are my to do list for when I'm there. 1) Start going to the gym  2) Learn Arabic 3) Get driving lessons.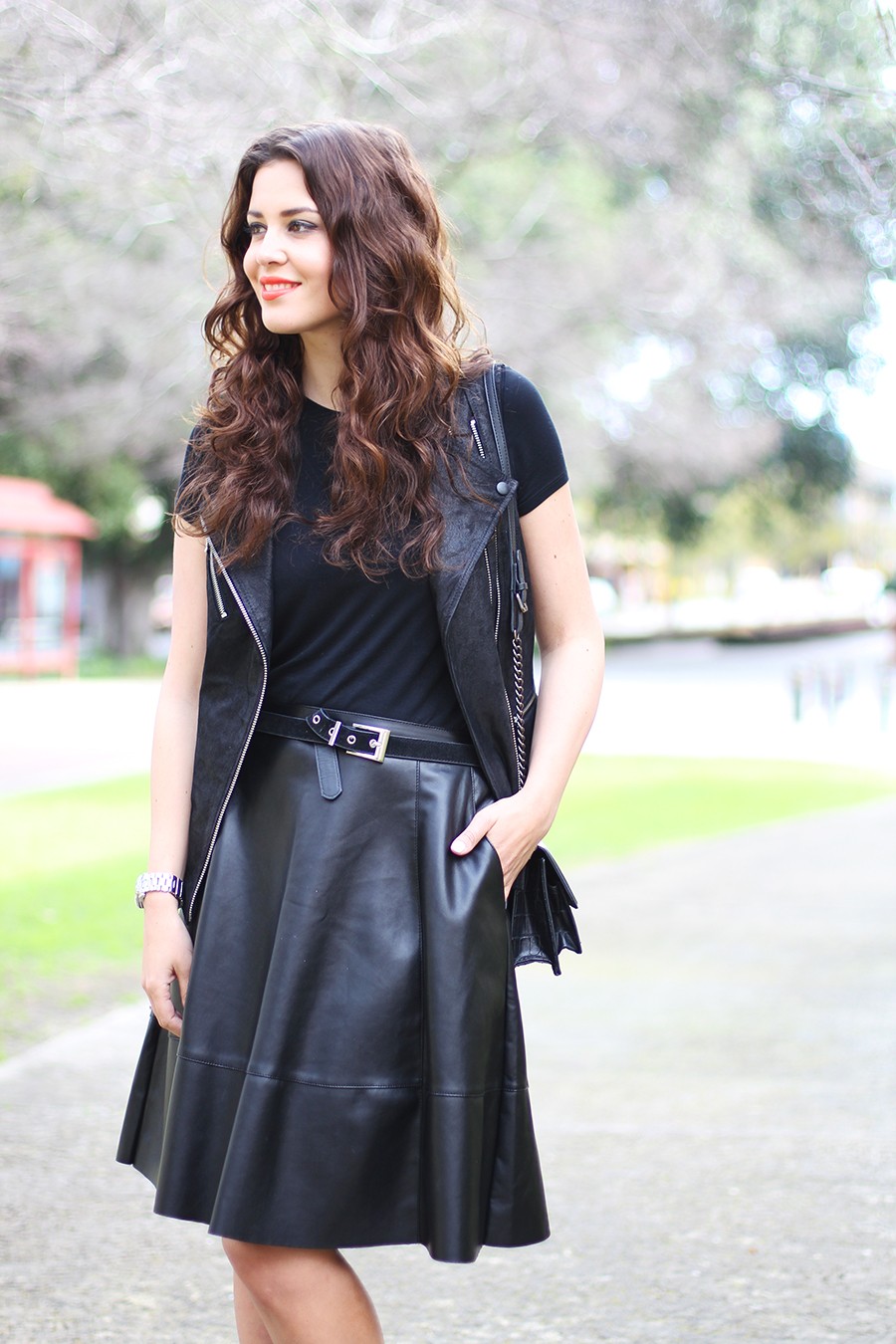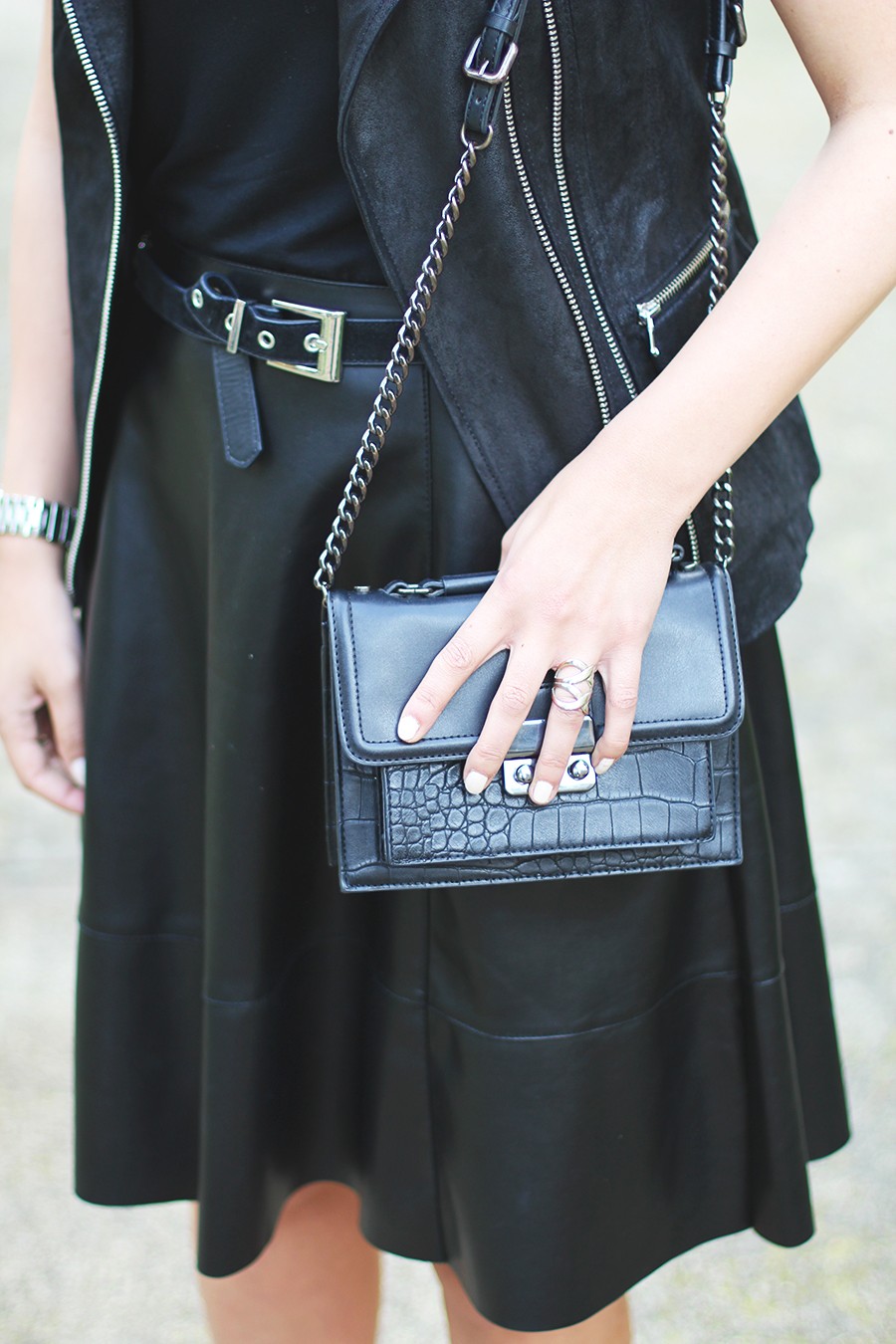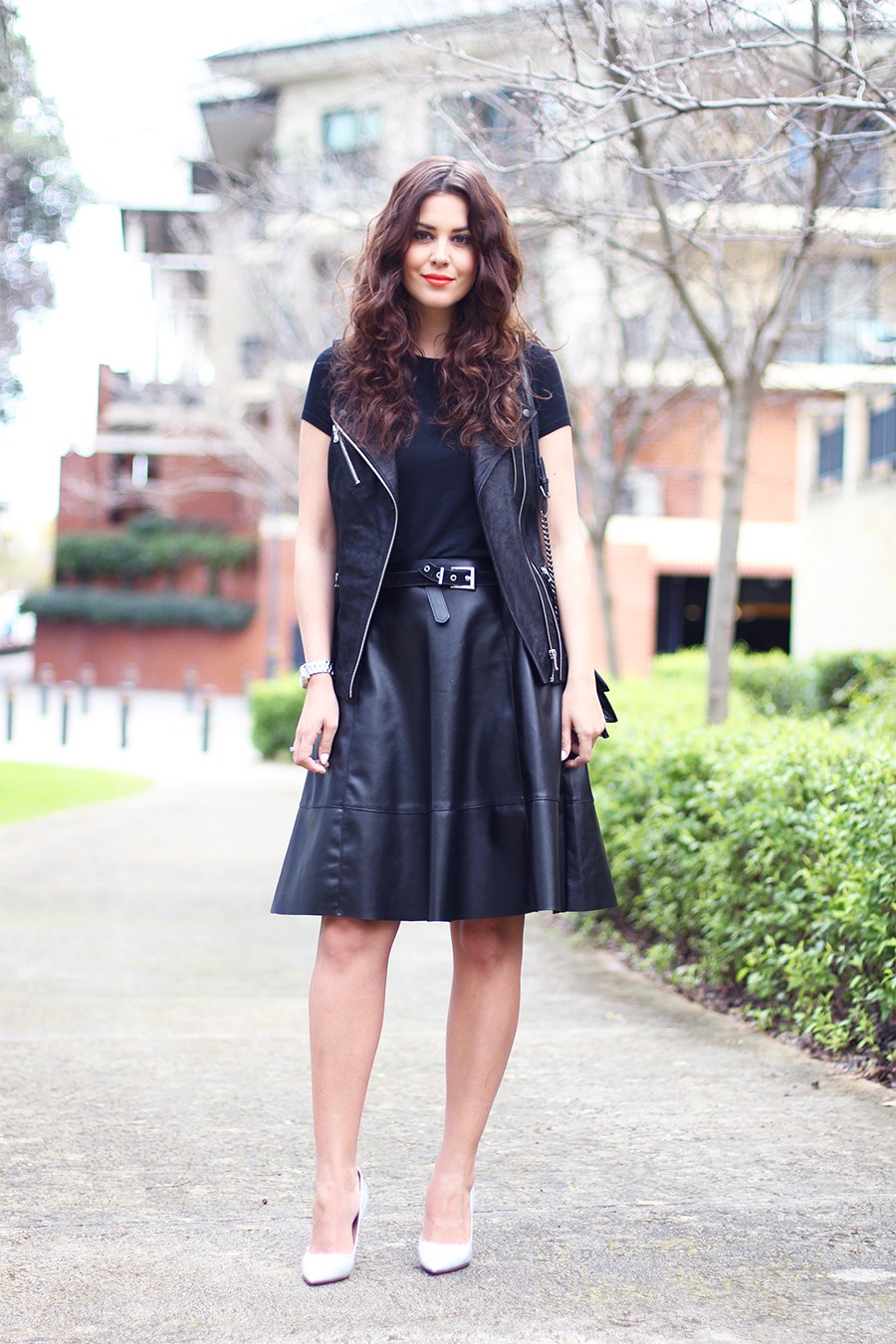 Wearing: Black t-shirt (Witchery), Asos leather skirt, Moto jacket with zips (Portmans), Waist belt, DVF heels, Michael Kors watch, Black chain bag (Mango), MAC Morange lipstick
[show_shopthepost_widget id="244451″]
Photos by Hassan Mounzer