– An oldie from back in January. Mixing stripes and snakeskin print.
Well hello September! We've had a very crisp and chilly beginning of spring here in Perth. On Monday's I always start work at 7 am and while cold morning air is great to wake up quickly, I was freezing while making my way to the office today.
Even though Perth does a very mild version of winter, it's really hard to keep houses warm due to the bad insulation, meaning that I'm always cold indoor during winter. The last two months I've been walking around at home wearing the most hideous outfit involving endless layers and woollen knits and I have to say that I'm kind of over it now. Hassan says that I've been wearing this 'suit' so much lately that I should probably dedicate a post to it haha. Uhh, no.
It was a fun (but again stressful) week. Most of my evening I spend on the net, trying to gather as much information as I can about my move to Dubai while also making sure to update the blog. On Friday night I went to a friend's barbecue and on Saturday Hassan and I went shopping four our party that night in honour of becoming Aussie permanent residents (it's a big thing!). You never quite know how many people actually turn up of whom you've invited, so we were surprised when almost everyone came. The house was packed, so much fun. We also got spoiled rotten with flowers, bottles of champagne & chocolate (see the last photo). I was really great to have everyone celebrating this big milestone with us and I felt so grateful for all the lovely people I've met throughout these two years in Perth.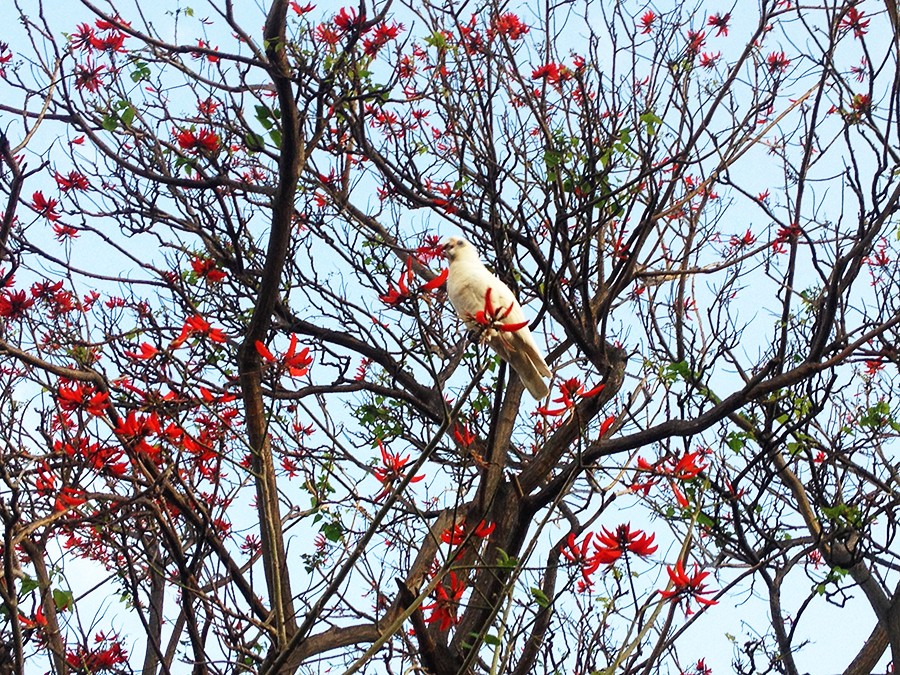 So cute these birds. Speaking of birds, when I was in Kings park yesterday I got attacked by a bird. I don't know what's going on lately, but the Australian wildlife really wants me lately. The bird flew once very close over Hassan's head only to make a u-turn and peck my forehead. I came to work today thinking nobody would believe me, when one my colleagues said that it's normal for birds to do in spring. Am I the only one who never knew that birds half the size of pigeon would attack? O.M.G.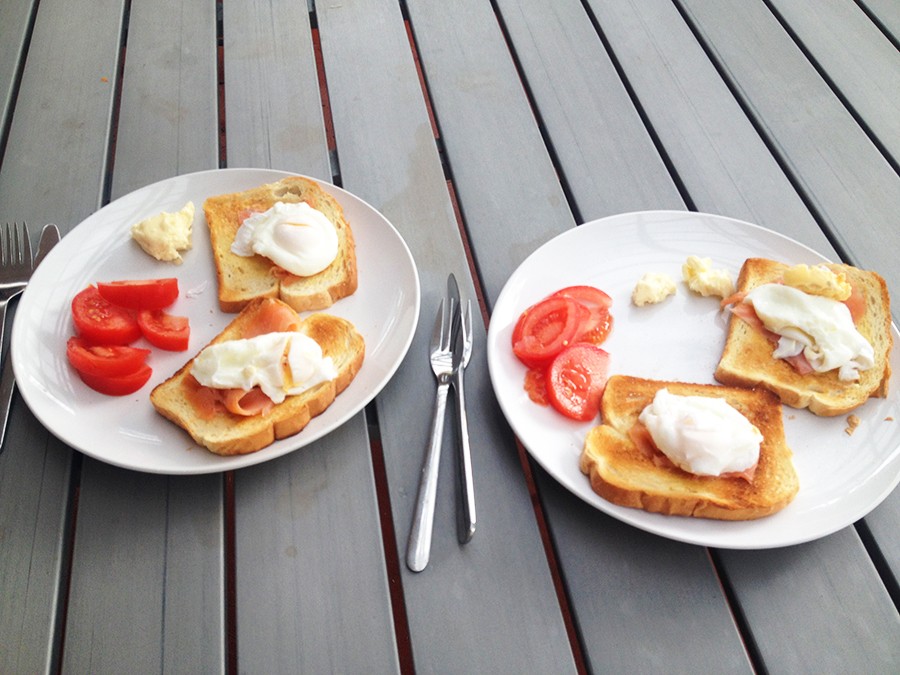 My favourite breakfast lately. Toast with poached eggs, smoked salmon, feta & tomato. I always love having my breakfast one the veranda, especially in the weekend when I have time.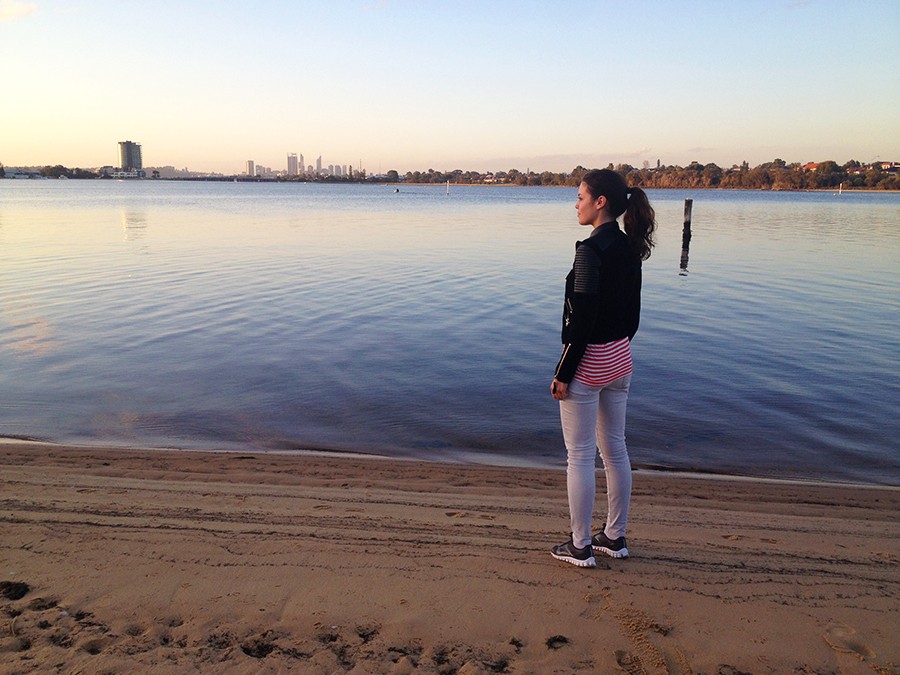 Late afternoon river walk. Please don't judge me on the outfit.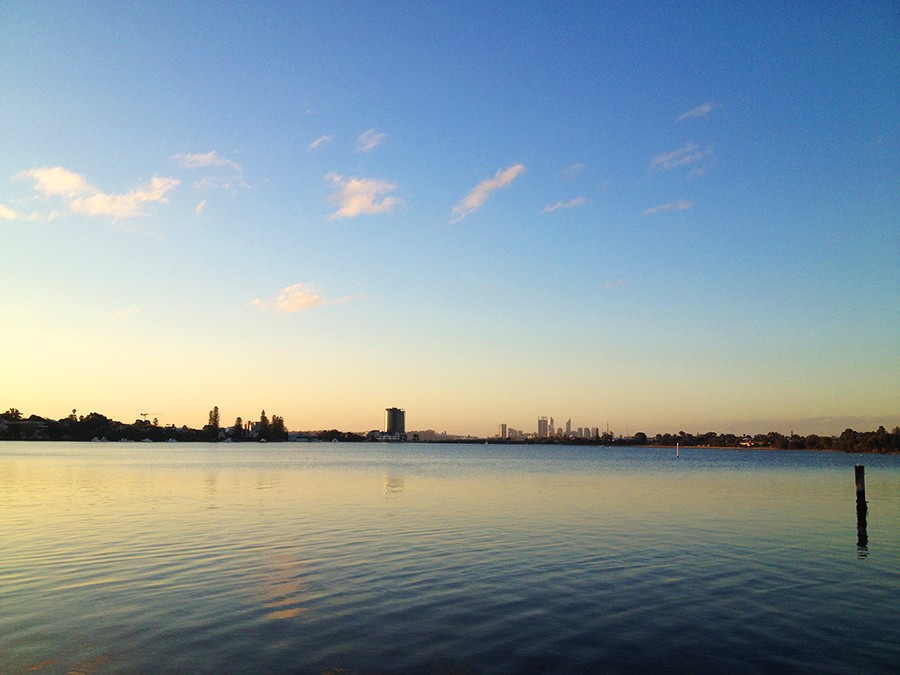 Perth skyline in the far distance.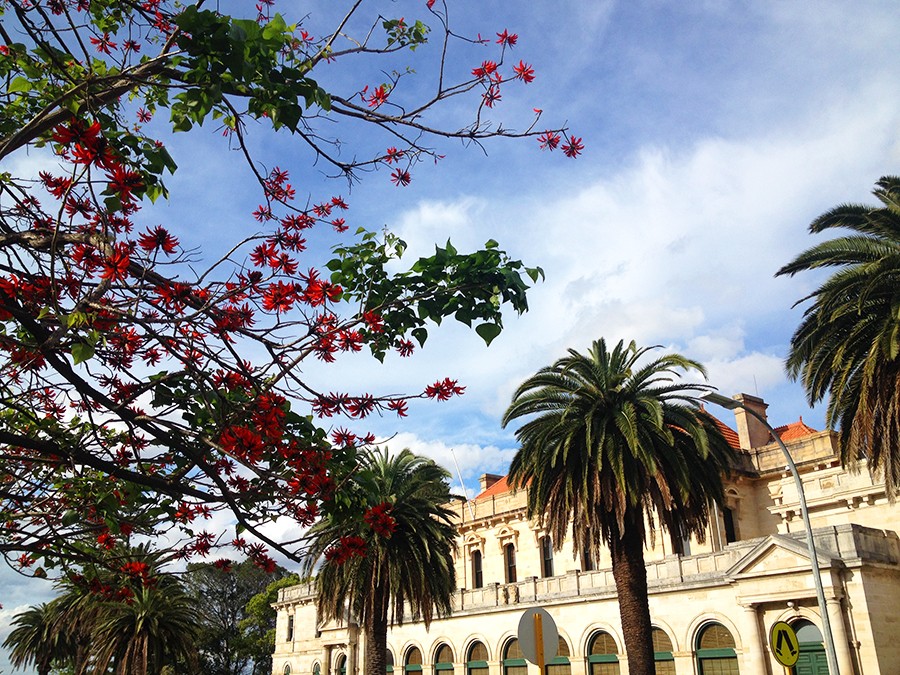 On location for outfit photos! Love how the streets in Perth are packed with these red blossoming trees.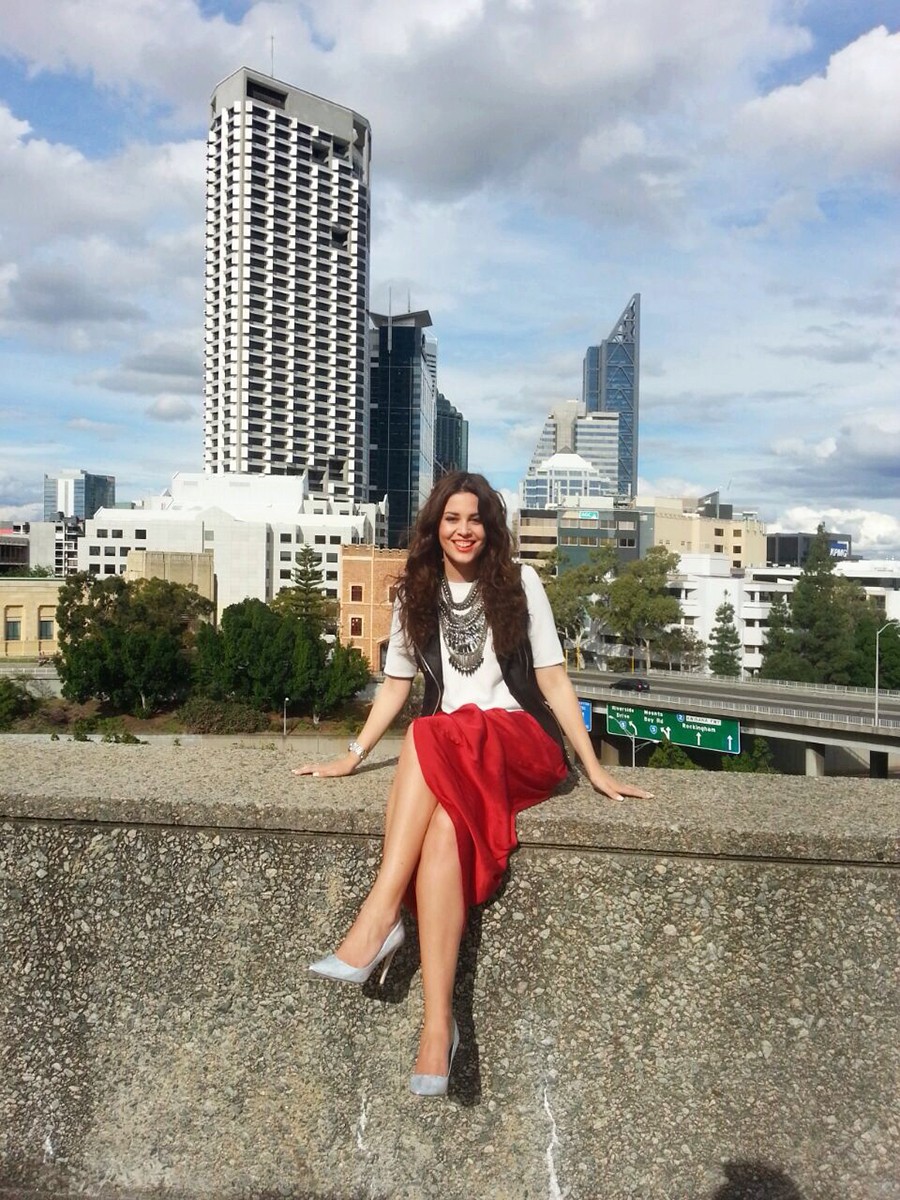 A little preview of what's coming up on FashionContainer this week. The sun was playing hide and seek yesterday, which makes it tricky to take pictures because the light is constantly changing. We managed in the end though!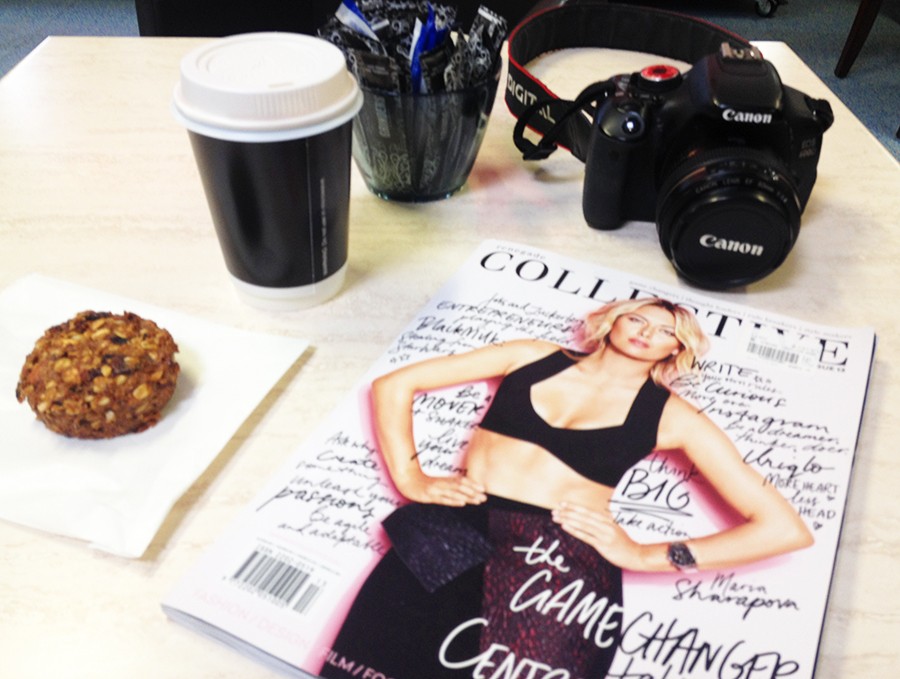 On Sunday morning I went to soccer with Hassan. I normally play myself but since I was little tired (hangover, ahem) I passed and went to read a magazine with coffee and a snack in the cafe next door.

Photogenic clouds and a glimpse of  Swan river.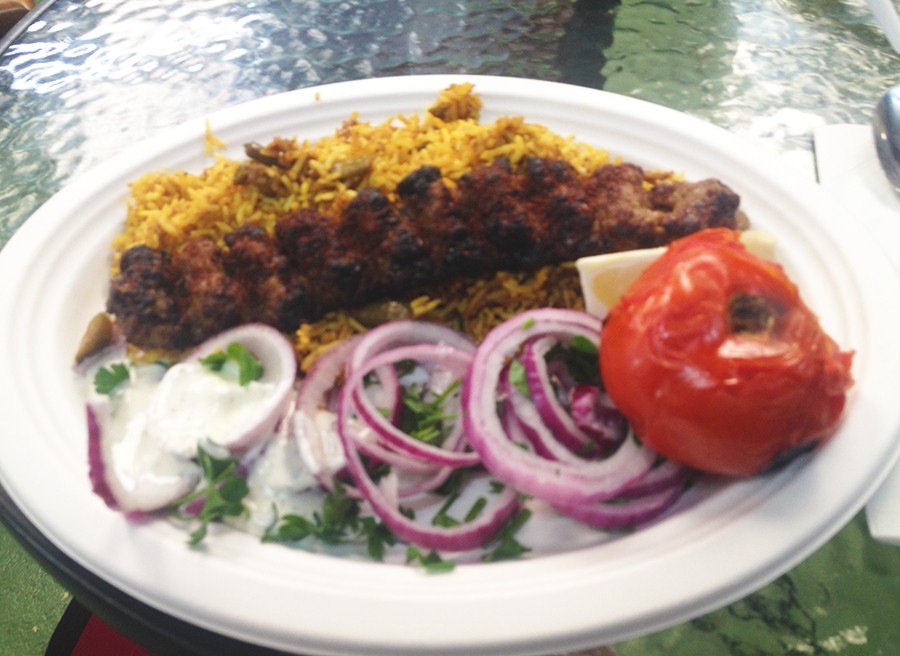 Persian food at the Subi market where we do our weekly fruit & veg shopping. This platter involving lamb kebab with vegetable rice and yoghurt sauce was delish to say the least.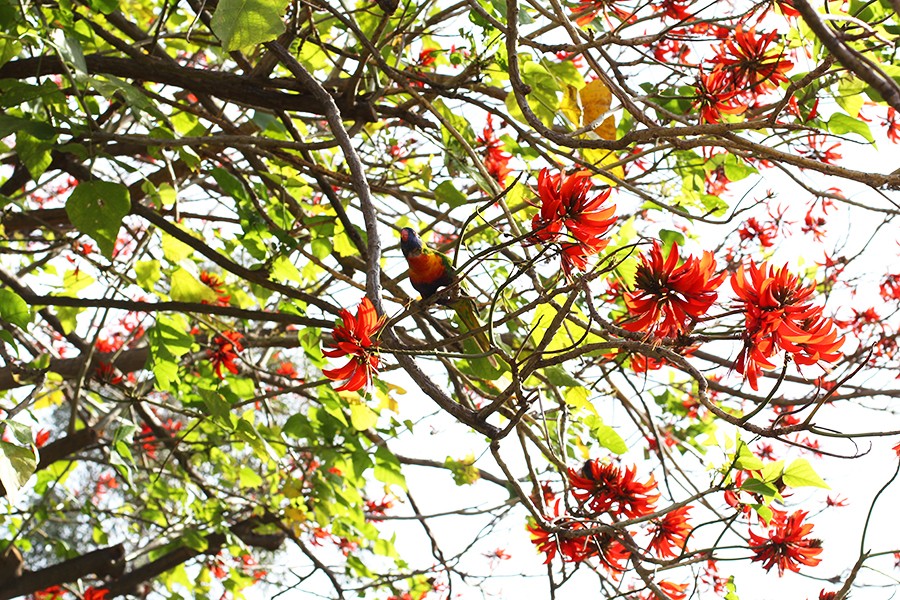 It's all so pretty here. Still impressed with Perth after two years.