After coming back from my road trip up North, going back to the office routine wasn't easy (as if it's ever easy ;)). During the weekend I felt like being by the ocean again, so instead of my usual urban looks here on the blog, we snapped this outfit by the beach in Fremantle during the weekend.
Wearing: Blue biker jacket (Mango), Asos white top, Blank NYC boyfriend shorts via Asos, Black/white loafers, Dune cobalt clutch bag via Asos, Karen Walker number one sunglasses, MAC Lady Danger lipstick
[show_shopthepost_widget id="236615″]
I've been seeing these longer version of denim shorts around since a while and was just waiting for the right pair to come by. I actually much prefer these over the tiny butt squeezing denim shorts I used to wear as a teenager. Not only are they more modest, they're versatile to style too. I love making an outfit evolve around opposites, so next up I'll style these shorts with a corporate button up, white long line blazer and a pair of uber feminine heels.
Today I've styled the shorts very casual with a structured white top that I seem to be wearing a little too much lately (see here, here & here), a blue suede jacket which is a long time favourite of mine, a pair of leopard flats & a blue chain bag to match the jacket, which I recently bought in sale despite my shopping ban. Oops.
On a personal note, I've got a fun weekend ahead starting tonight with a barbecue at a friend's place. Tomorrow Hassan and I are throwing a party ourselves, all in honour of becoming Aussie permanent residents recently. I really need the distraction, since the stress of moving to Dubai is having the best of me the last few days. It's not even so much the move itself that I'm worried about, but more so about how I'll organize my life there…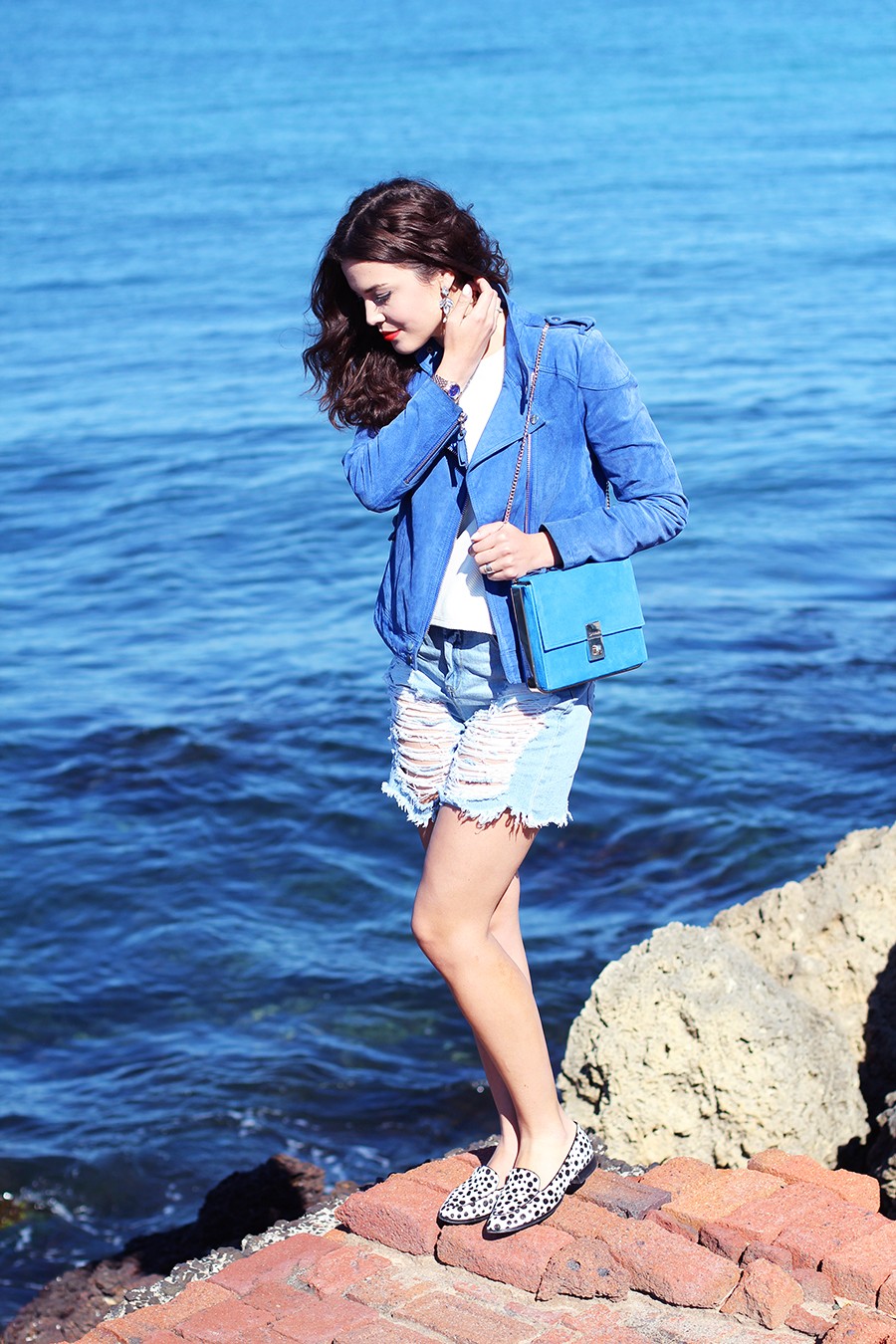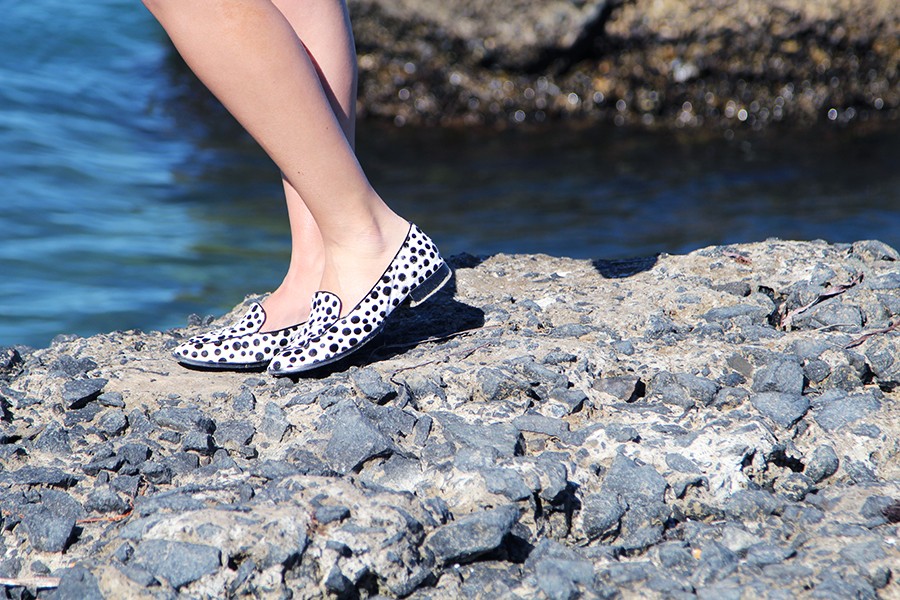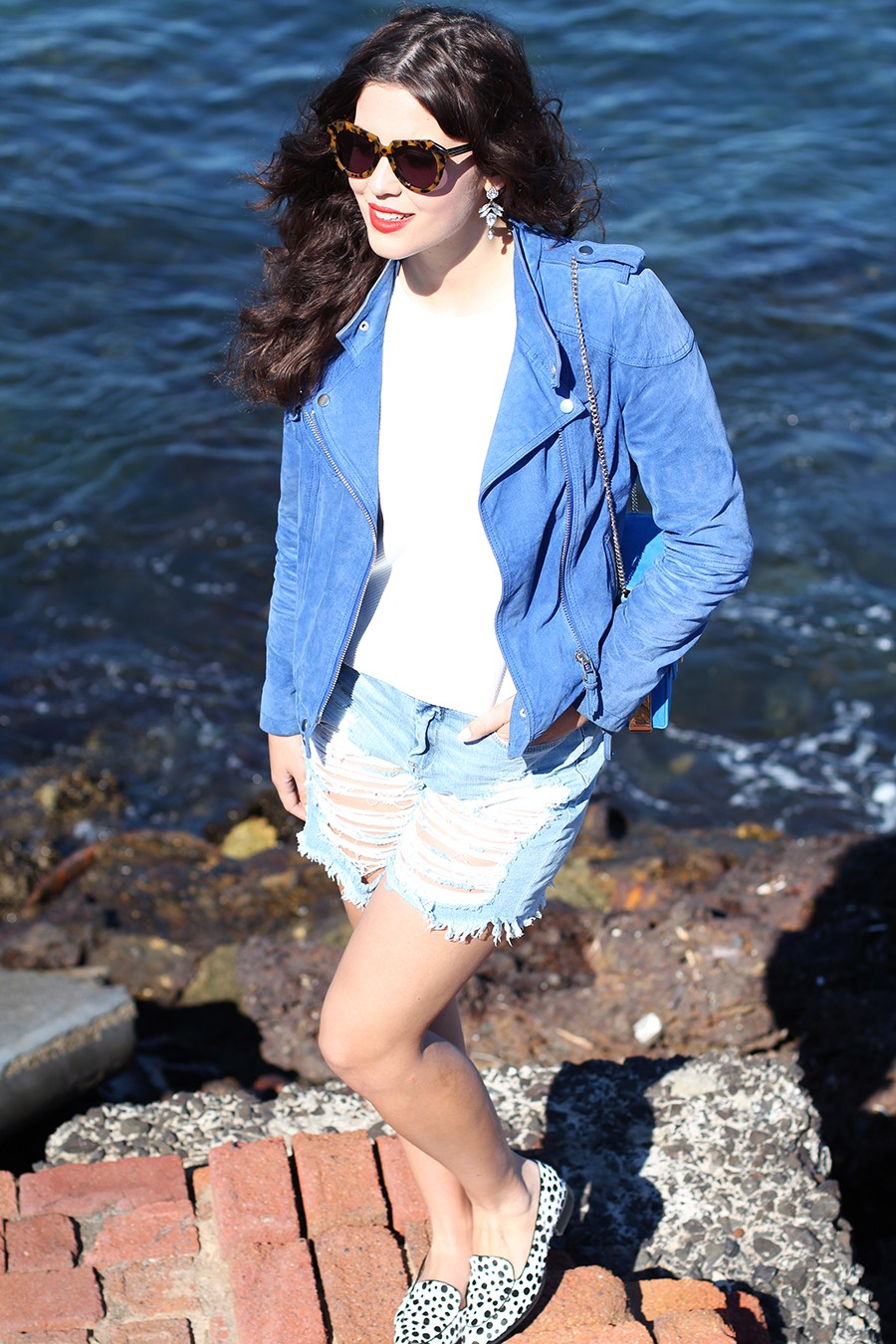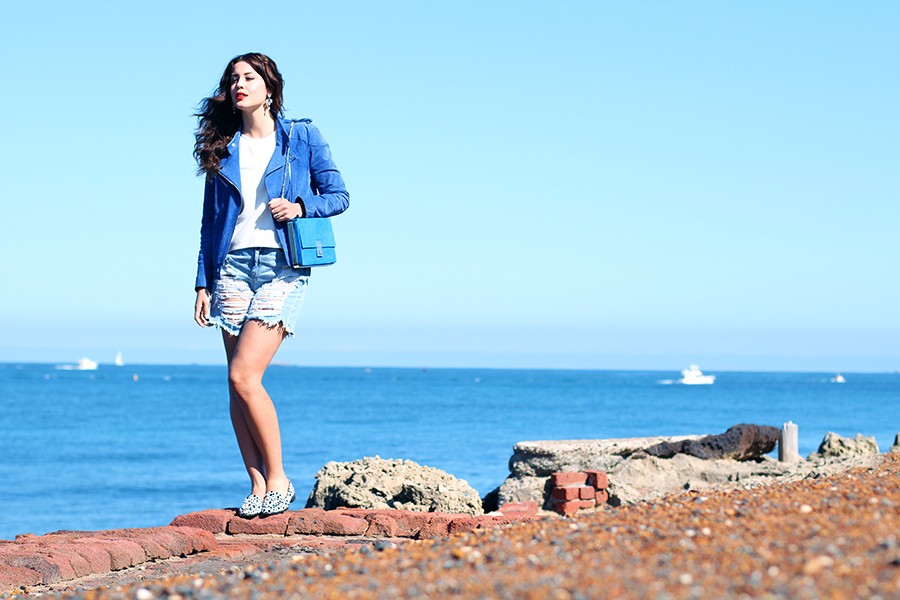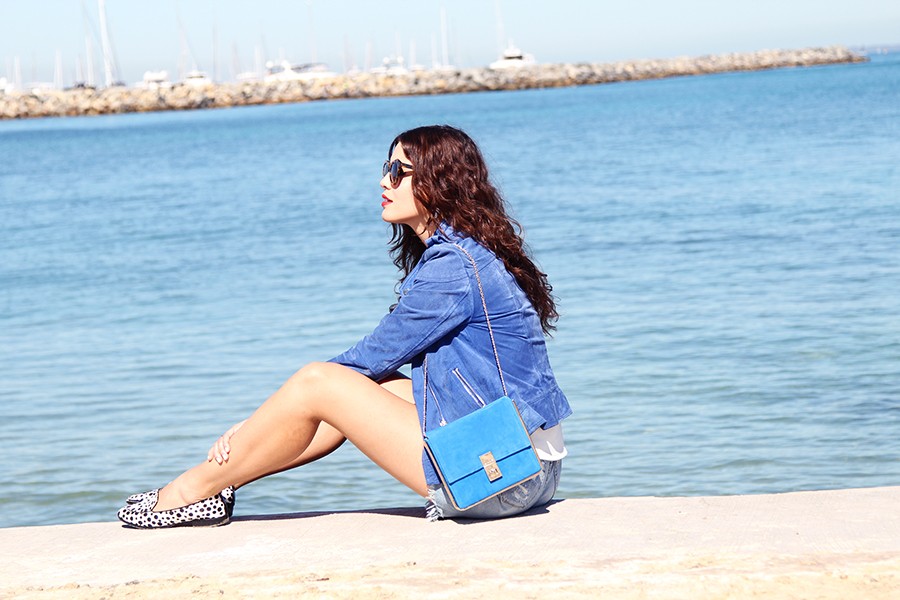 Wearing: Blue biker jacket (Mango), Asos white top, Blank NYC boyfriend shorts via Asos, Black/white loafers, Dune cobalt clutch bag via Asos, Karen Walker number one sunglasses, MAC Lady Danger lipstick
[show_shopthepost_widget id="236615″]
Photos by Hassan Mounzer