I think that even if I'd live in Australia for the next 20 years, I will never get used on the fact that what we call winter here would make a very good Dutch spring. Despite the usual great weather, there's always those in-between-season days that require soft layering just like everywhere else.
Wearing: Missguided trench coat, Missguided pom pom crop top, Missguided boyfriend ripped jeans, DVF metallic pumps, 3.1 Phillip Lim mini satchel, Michael Kors silver sport watch, Karen Walker number one sunglasses
[show_shopthepost_widget id="232455″]

This brings me to what I'm wearing, which has all the ingredients to make it the perfect outfit to wear in the run-up of spring. When Missguided reached out to work together on a look that evolves around layering, I knew that it had to involve a classic garment like this trench coat. It's sophisticated but effortless and the light and breezy fabric feels just right. Perhaps a little unexpected, but I instantly fell for this pom pom crop top. I never expected myself to go for an item like that, but when I was putting together this outfit, it seemed the perfect fit to go with distressed jeans and a trench.
As to the location, isn't it incredible? It's actually the rooftop of parking lot in the middle of town which Hassan and I found out by coincidence a few months ago. Nobody around, which always a plus for someone who is a little shy shooting photos on busy streets…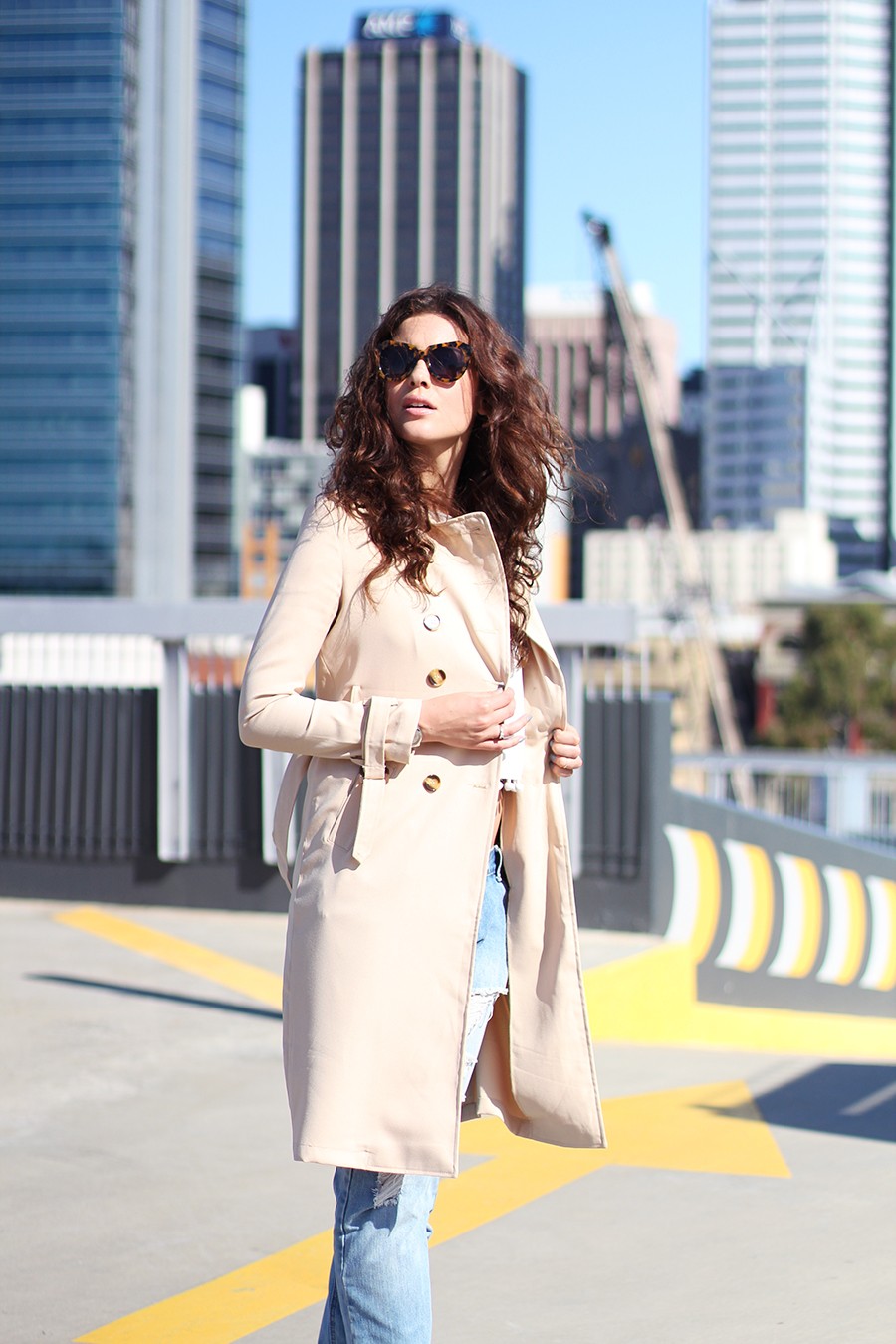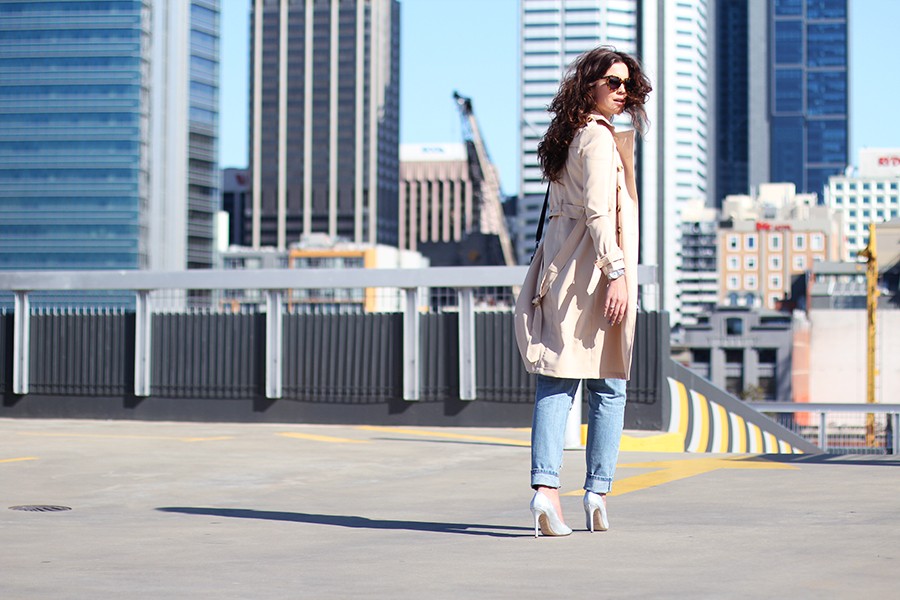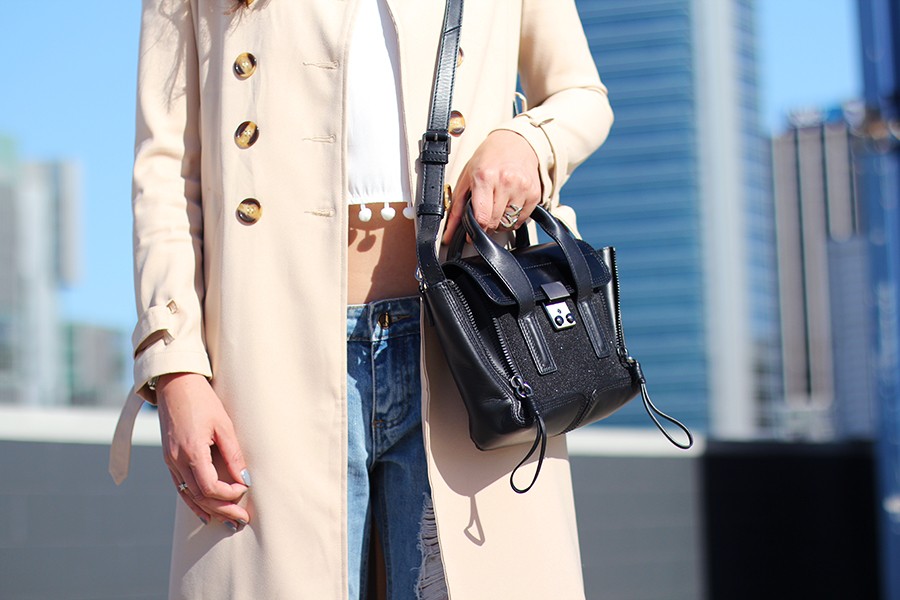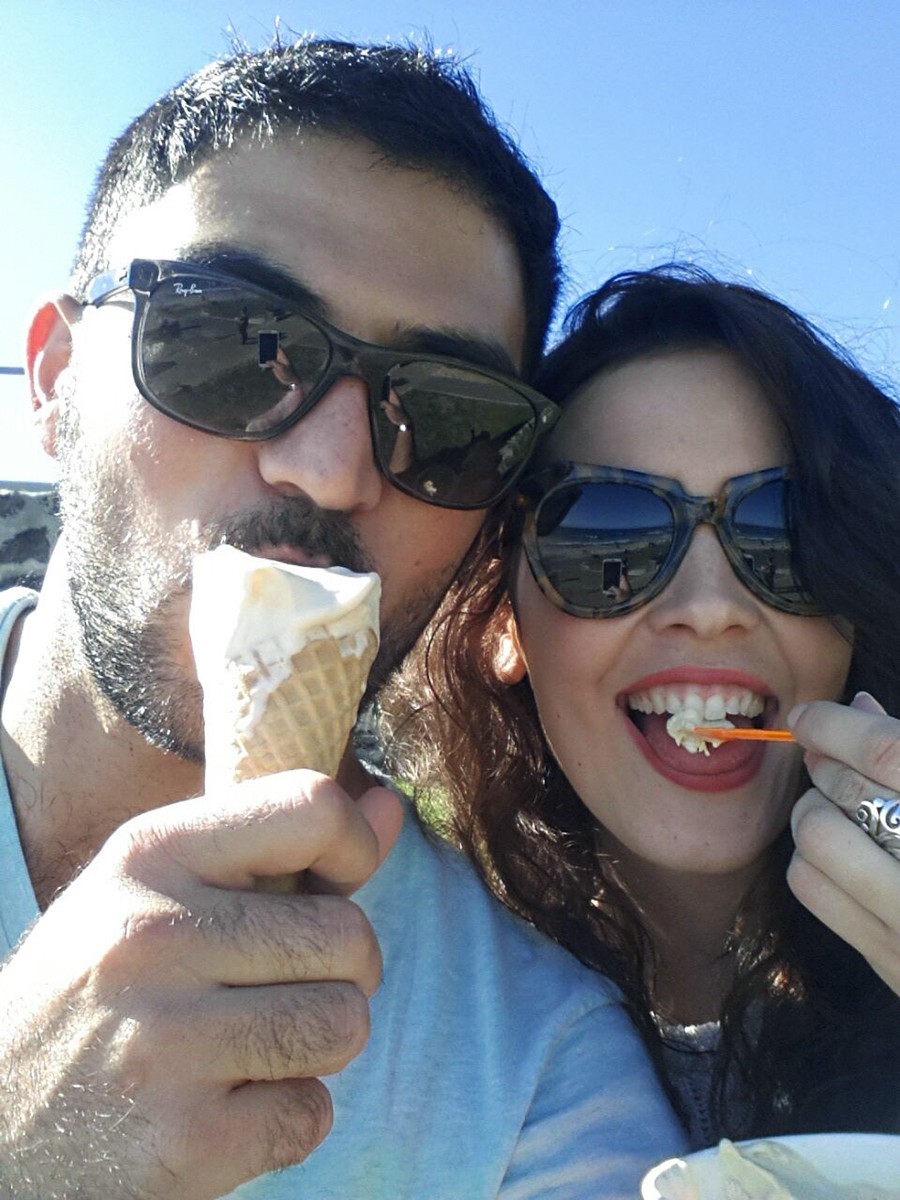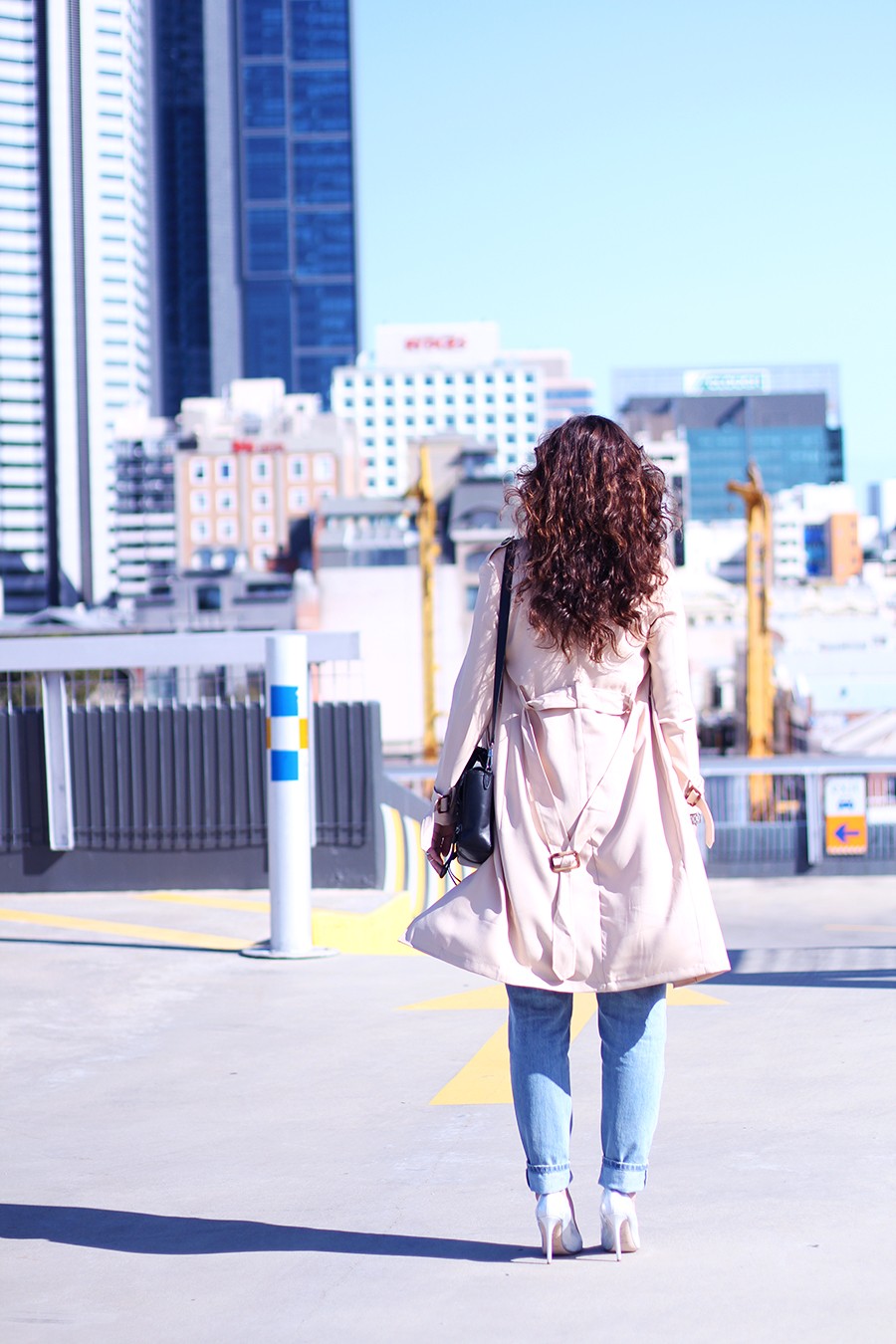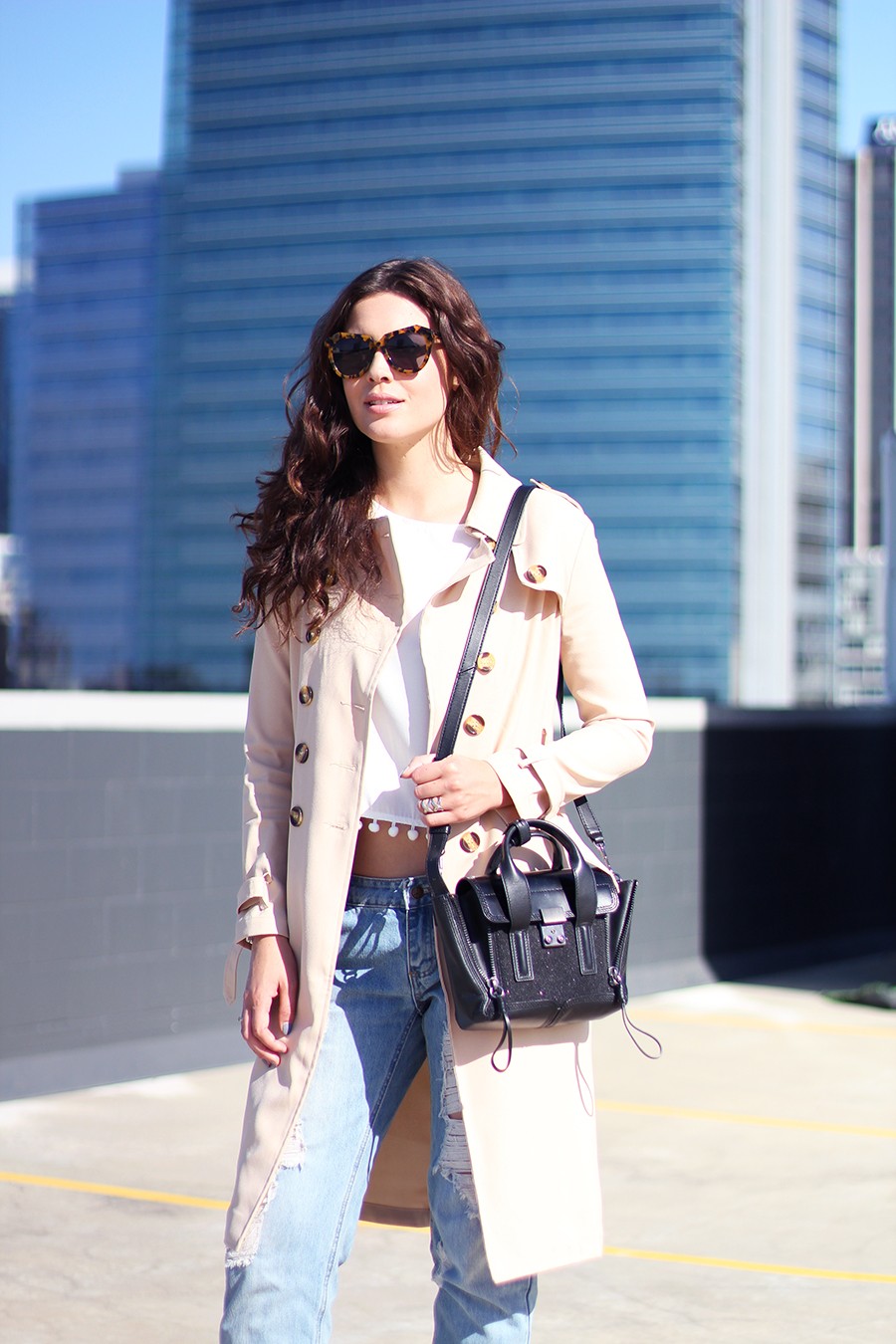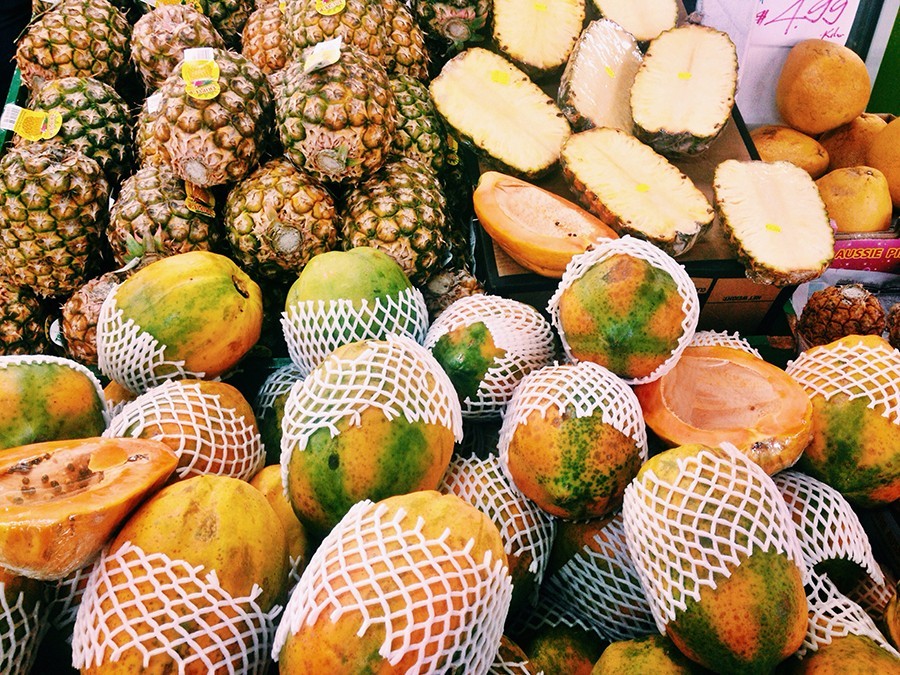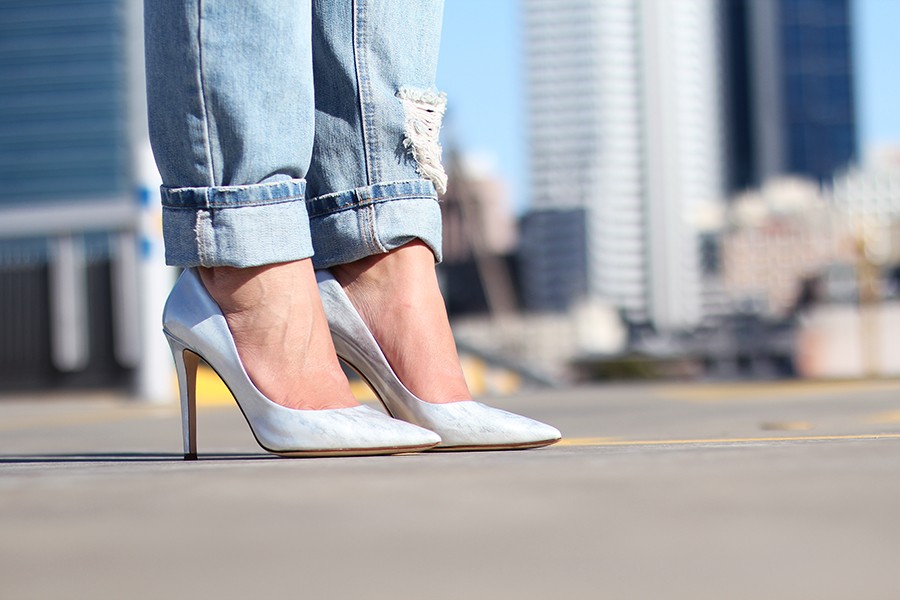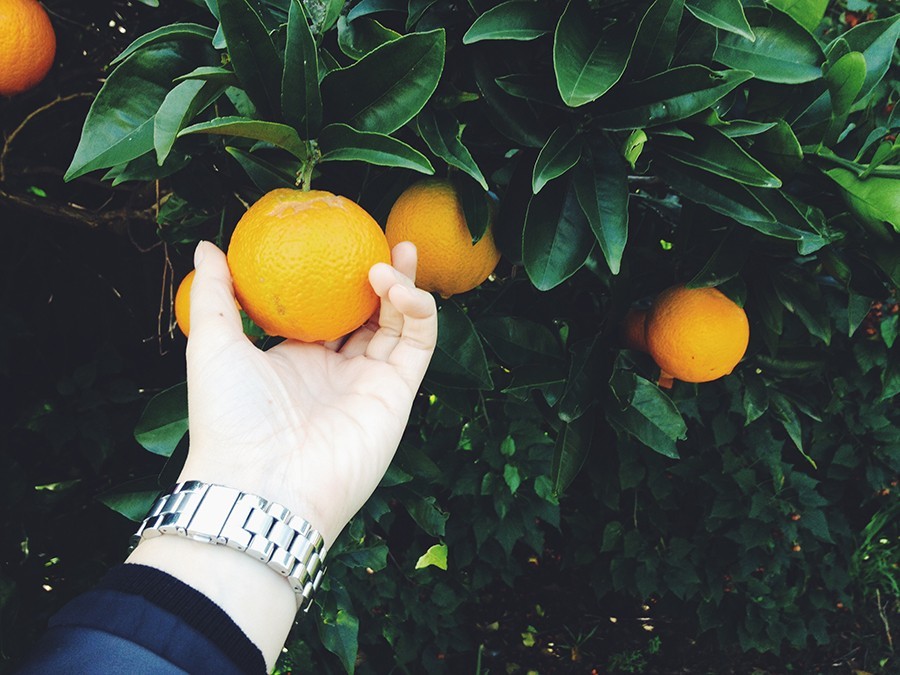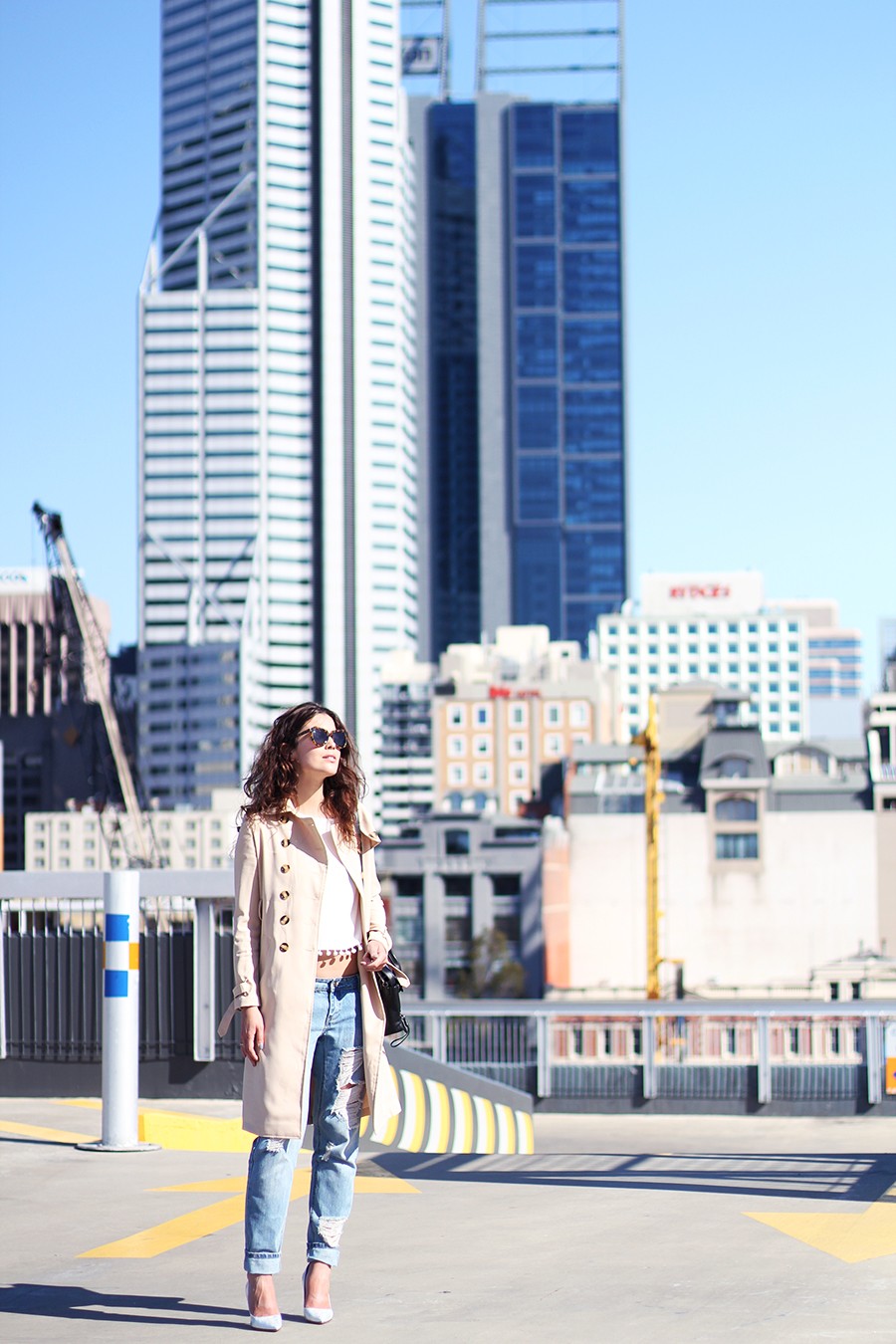 Wearing: Missguided trench coat, Missguided pom pom crop top, Missguided boyfriend ripped jeans, DVF metallic pumps, 3.1 Phillip Lim mini satchel, Michael Kors silver sport watch, Karen Walker number one sunglasses
[show_shopthepost_widget id="232455″]
Photos by Hassan Mounzer