I'm back with a new photo diary! In these posts I'm showing you some raw and mostly unedited (or call them uncharming) photos which I snapped with my phone during the week. For me it's a fun change in between the polished content I usually post here and I hope you like it too.
Because I've been away on holiday I didn't post the usual Iphone diaries the past two Mondays, but I promise they are back as usual now. Just so you know! I hope you enjoyed my travel diaries though.
It's always hard to get into a normal routine again after coming back from a holiday, even though my life at the moment isn't exactly 'normal' or predictable. Like I told you in my last post (click here), I'm moving to Dubai and getting organized isn't only super stressful but time consuming too. Yesterday I went to the Melville markets and sold most of my wardrobe, thankfully it was busy and I only came back with a small bag of clothes. I had 5 full Ikea bags. You know, those big blue ones. A few of my friends asked me if I don't find it hard getting rid of clothes. The answer is no, not really. If you'd have asked me the same question a few years ago, it would have been a lot different. Gosh, I couldn't even get rid of a worn out tank top back then! It's just that when I moved to Australia and got rid of like 90% of what I own, which is a lot considering my 22 year existence and it also involved a lot of personal stuff that can't get replaced, unlike clothing. I think that ever since that period I've started to see things in perspective, clothing is just stuff that shouldn't be valued too much.
On Saturday I went to town with Hassan to shoot some things for FashionContainer. It was a super bright sunny day, almost like summer. We went to a rooftop that has a fantastic view on the city skyline, only to find out after switching on the camera that the memory card had died. The old version of me would have freaked out and be in a shit mood all day, but instead I just felt grateful that it hadn't died the week before while travelling in remote Australia with no chance on a camera shop nearby. We walked to town and bought a new one and went back to the same spot to shoot. It will be up on the blog this week, it's a project that I shot in collaboration with a big online retailer that I love, so I'm really excited to share it.
On that same day I got the fright of my life which I'm still recovering of, but for real! Hassan and I live in a two bedroom home and one room is my closet/office. I walked into that room at night, just to grab a pyjama. Pyjama in one hand, phone in another, I was about to walk out of my room as I saw something big & scary from the corner of my eye. I looked up and no jokes, there was a spider larger than the size of my hand (photo 14). I've seen quite a few spiders here in Australia OUTSIDE, but none as large as the one I found in my home, my room, on my bloody closet. The guts! I don't remember myself screaming that loud and high since a long time. Thankfully Hassan came to the rescue with insect spray, which I always feel guilty about to use. Well, say goodbye to a good night sleep. I've been paranoid since and other than shaking every garment or shoe before I put it on, I've even been having nightmares about it. 
Ok, let's talk about some fun stuff shall we? On Thursday the first ever Zara opened in Western Australia and it happens to be in the shopping centre located 3 minutes from my home. Of course it happened only a few weeks before I'm moving to Dubai when I'm not allowed to buy anything. How ironic. I had a look already twice and my my, the collection is awesome which makes it even harder for me to not buy anything!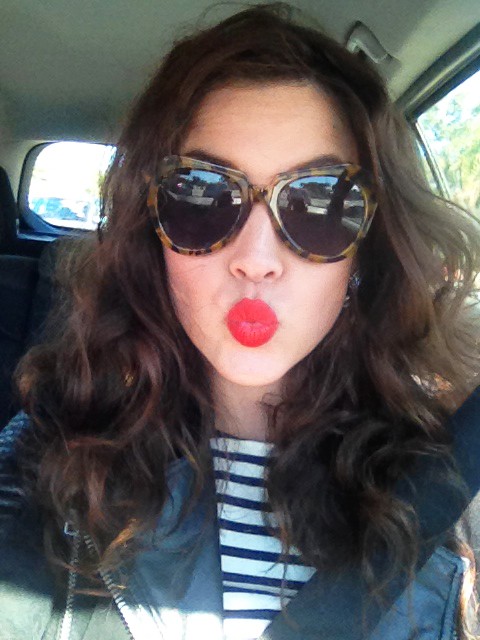 On the way selfie in the car. I'm not sure why, but when I'm wearing a bright lipstick I always feel like pulling funny faces.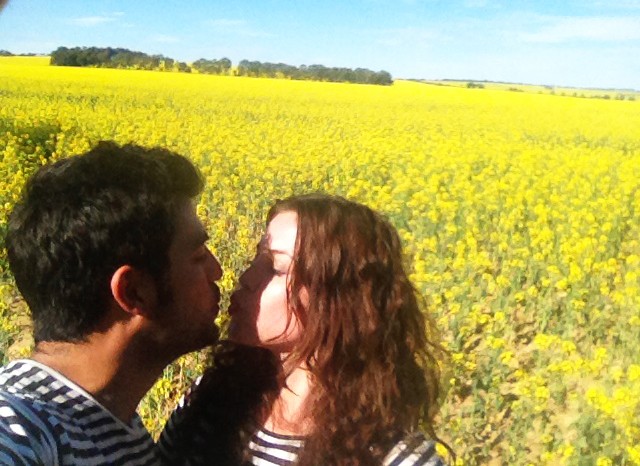 A very cheesy snap next to one of the flower fields while on the road from Kalbarri to Perth.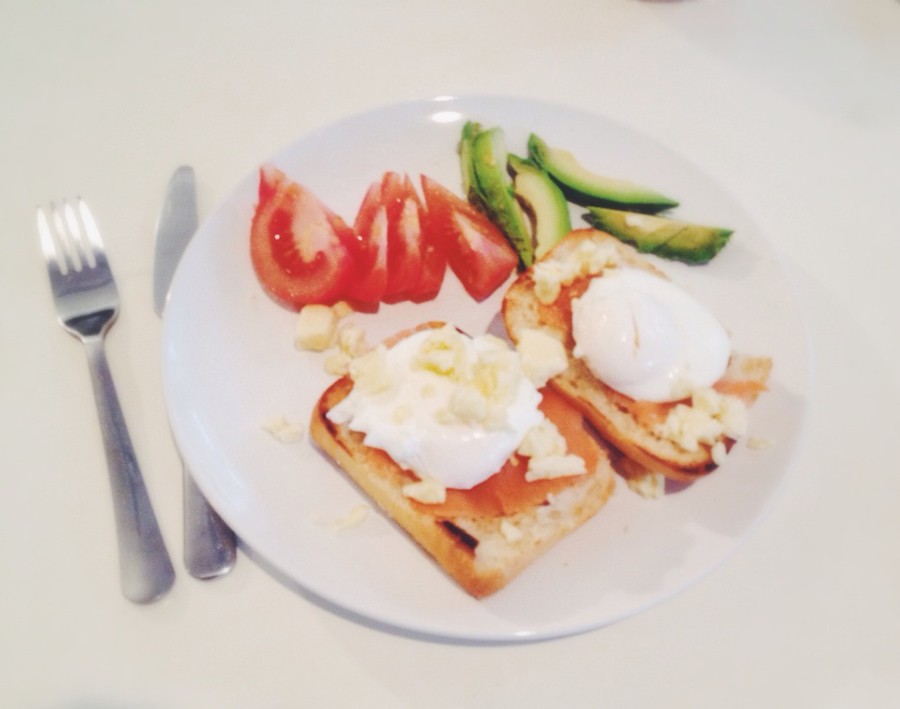 Power breakfast. After some trial and error, I've finally figured out how to make poached eggs that don't completely fall apart. The secret is to have the water boiling at its most before you through 'em in. I also heard that a drop of vinegar works wonders, but I haven't tried that yet. I'm having my eggs with a grilled ciabatta, smoked salmon, feta, avocado and tomato.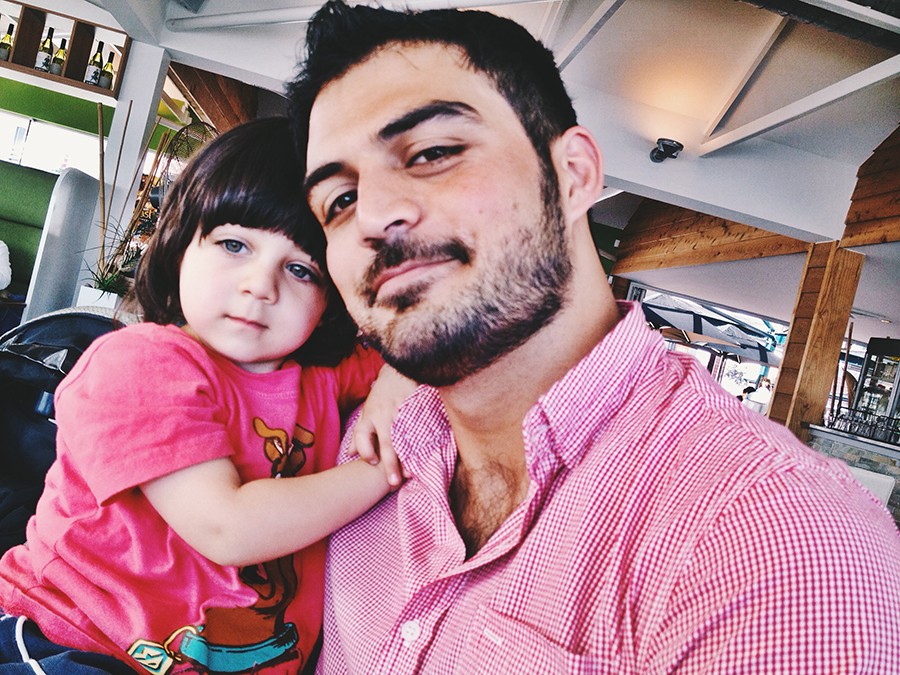 Catching up with friends and their three super adorable sons in Hillarys. I'm a bit jealous that kids always seem to love Hassan more than me.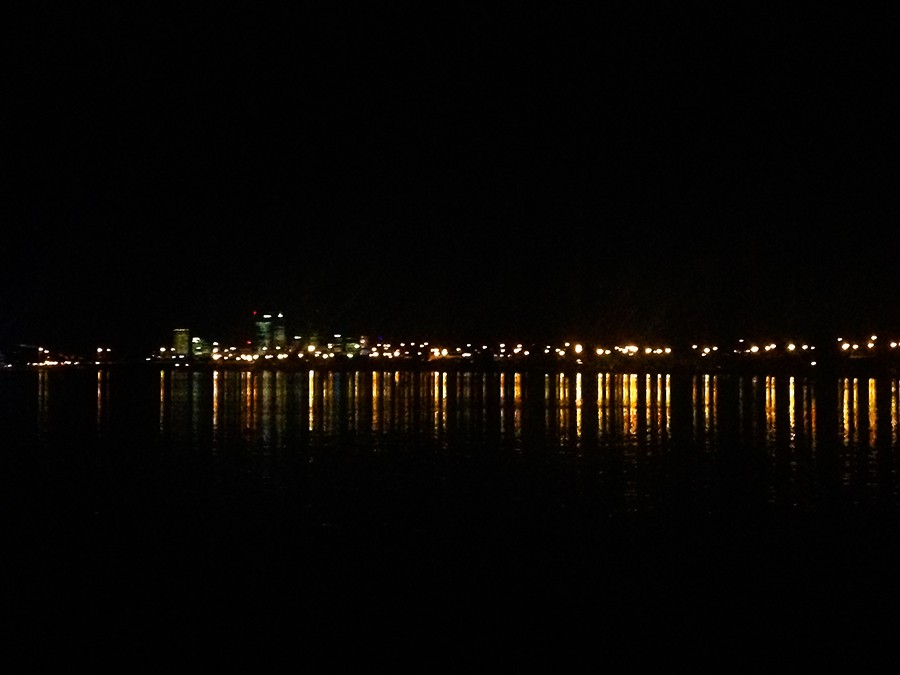 City lights from the river side where I went for a walk at night. Music on and being alone with my thoughts, I love it.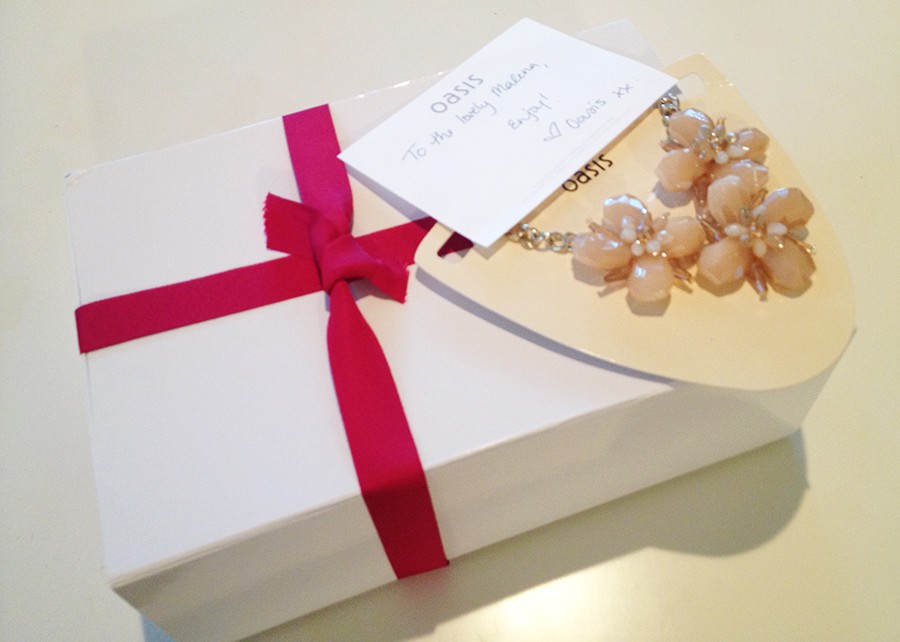 Oasis send me such a thoughtful gift! I liked one of their insta photos involving this pretty statement necklace and they were super sweet to send it over to me.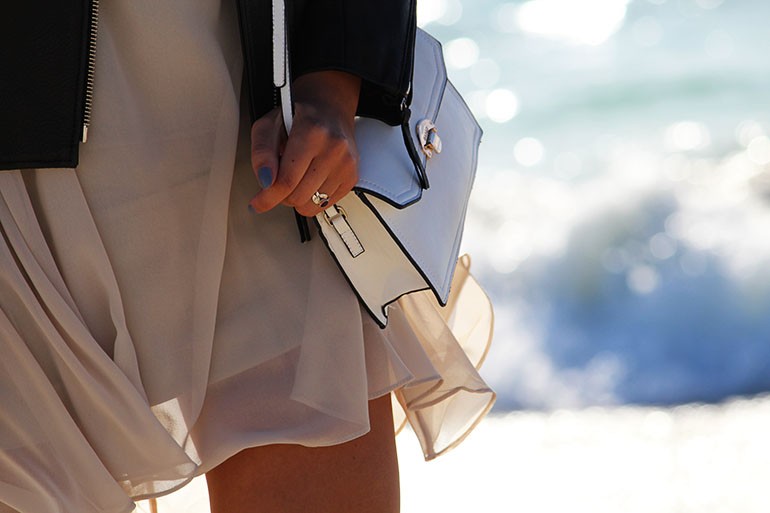 Hassan and I stopped buying chocolate since a while (at last during the week), but on Tuesday after the shops already closed our craving was so bad that we decided to make crepes and chocolate crème. I made the crème from scratch with cacao, butter, sugar & and egg and it turned out delicious despite not having used a recipe.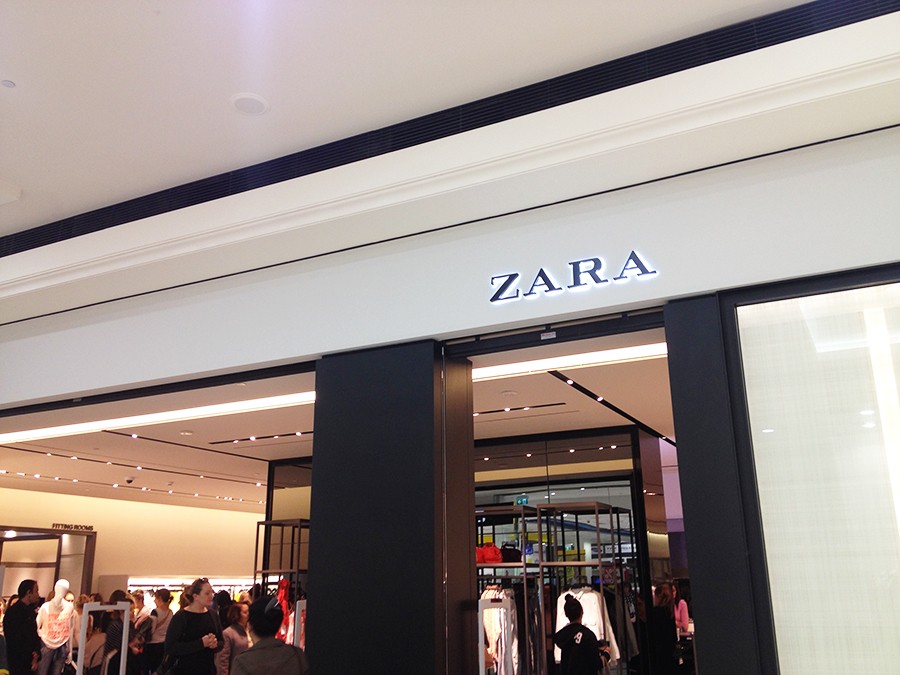 Well hello, civilization has arrived to Perth. I went to have a look twice and every time it's incredibly busy with a queue for both the check out and fitting rooms halfway through the store.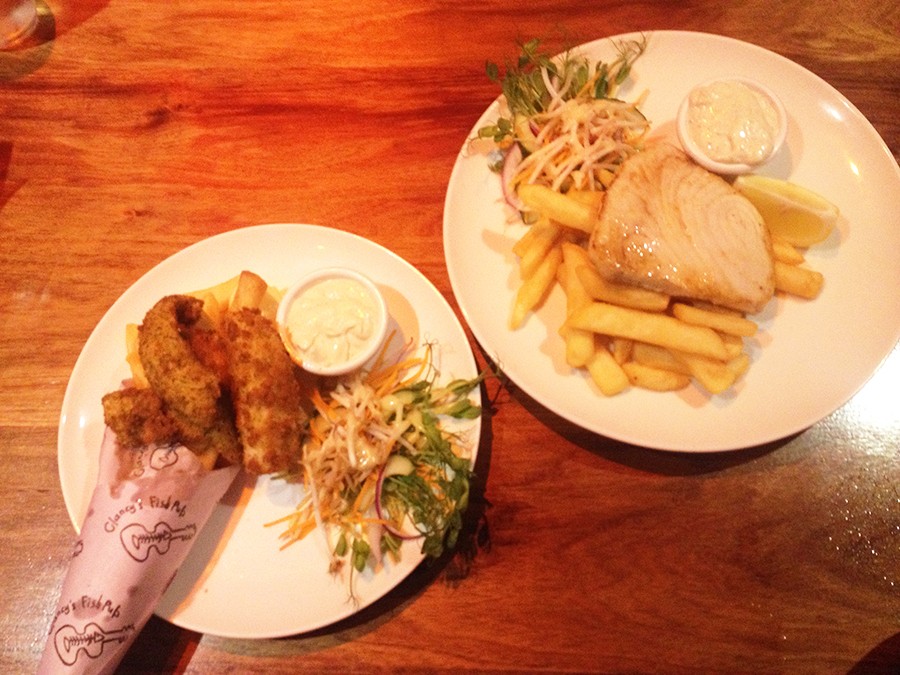 I went out for dinner with my friend Maria at Clancy's fish pub on Thursday. We took sword fish & something that I don't remember the name of. Both were delicious! After dinner we went to my home because she wanted to shop my closet before I was going to the markets on Sunday.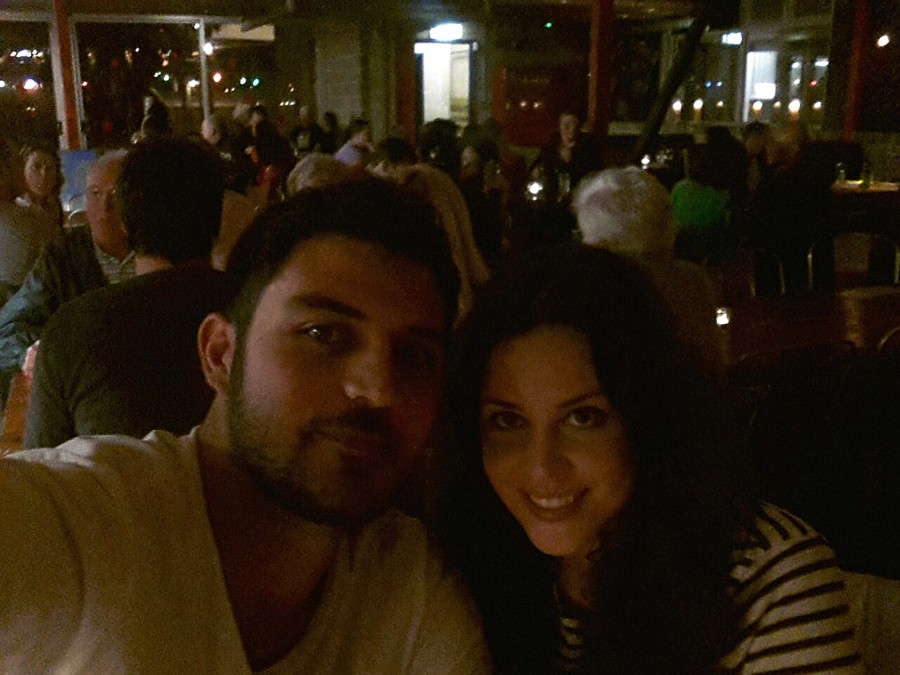 On Monday Hassan and I went to Little Creatures in Fremantle to celebrate the fact that we became Australian residents that day! Such a milestone, since it basically means that we have the same rights as Australians. For a couple with two different backgrounds, it's nice to have a country 'in common', if that makes sense at all. Little Creatures is one of my favourite eateries in Perth and if you happen to be there, I'd recommend trying the falafel, wood fried pizza and sticky date pudding for dessert.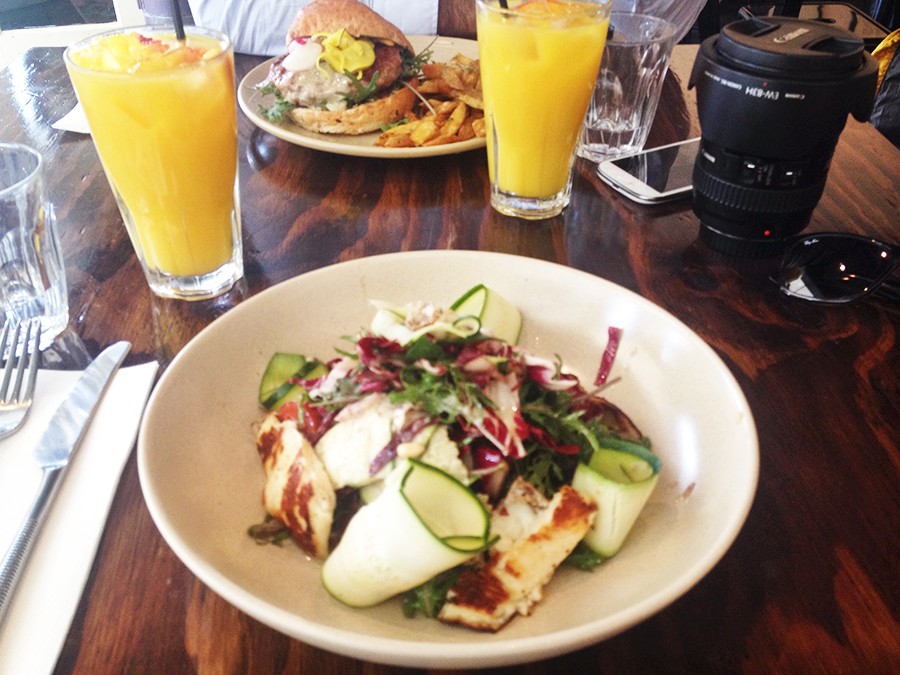 Lunch in Northbridge on Saturday in between shooting. I'm having the zucchini pasta with haloumi, pomegranate and pine nuts and a fresh orange juice. Hassan is having a burger with fries.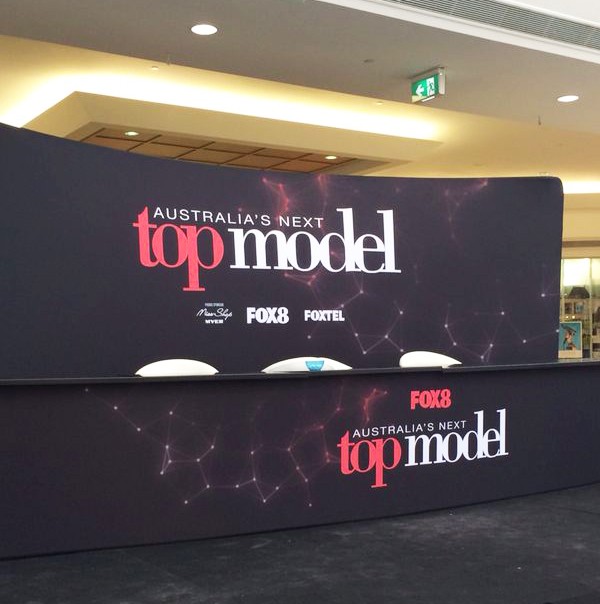 Australia's next top model auditions on Sunday in Garden City shopping centre. I went to have a look at the girls strutting the catwalk!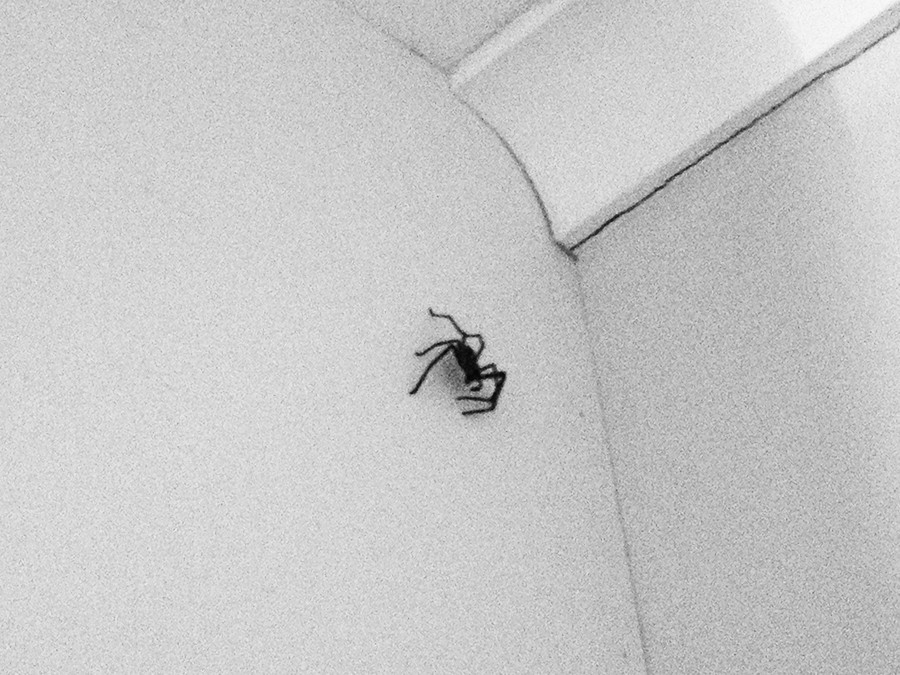 The nightmare I found in my room on Saturday. Fuck my life, haha.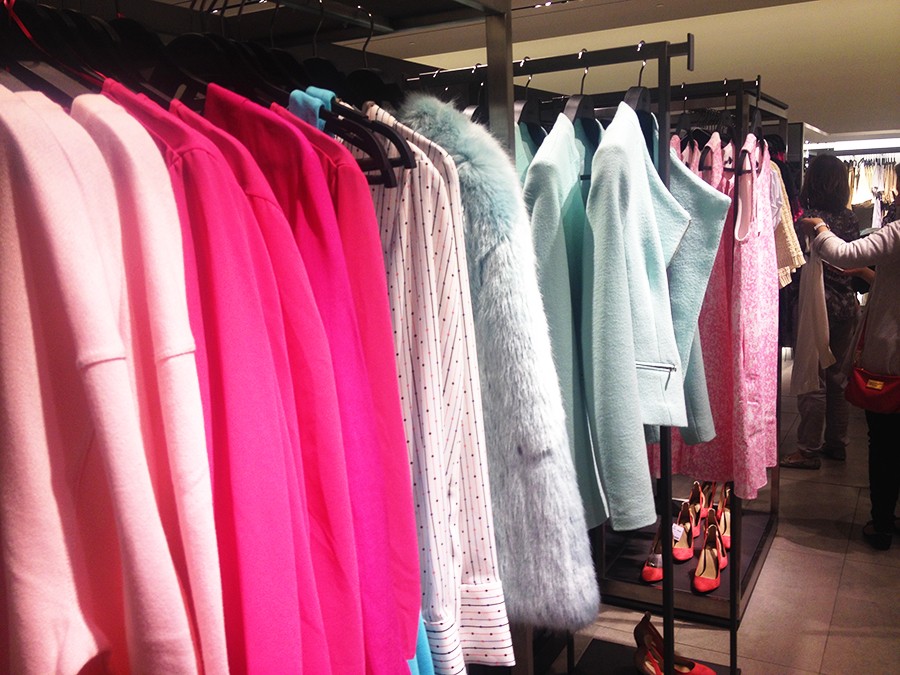 Sweet pastel colours at Zara. I work near to this shopping centre and I grab lunch or a coffee here every day, too tempting not to walk in and have a look.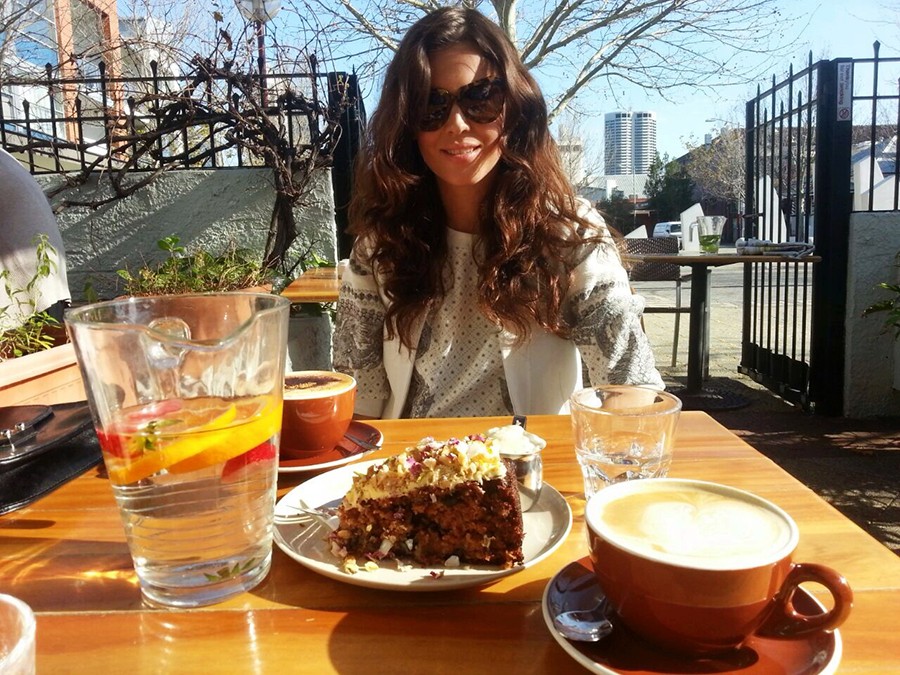 Coffee and the best carrot cake I've ever tasted at Little Bird Cafe in Northbridge. I'm definitely trying their breakfast very soon too!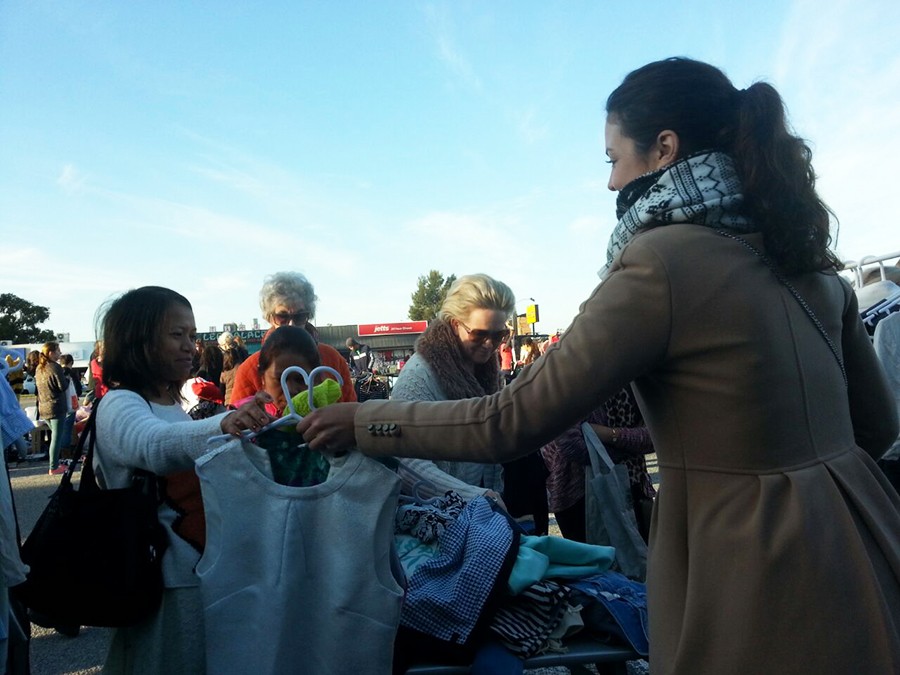 Wrapped up in a big coat & scarf on the Melville Markets selling my clothes yesterday. Winter mornings in Perth can be chilly, so I kept warm with several take out coffees.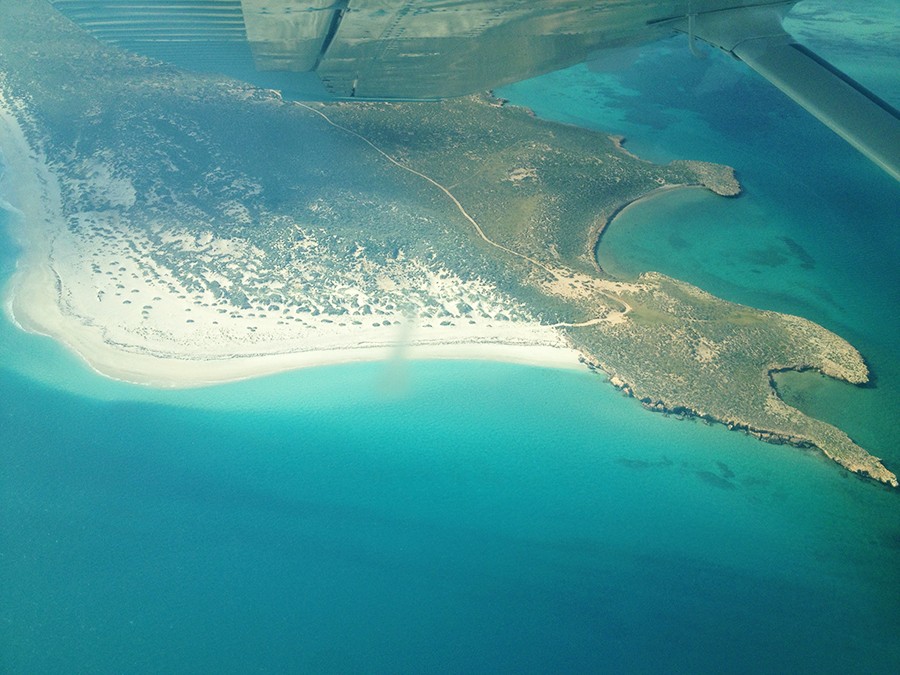 An iphone snap during our scenic flight over Shark Bay. Breath taking! Read the post about this experience here.