With spring around the corner, a new fashion season starts! What's happening this spring? Pastel pink. I love it, it's just a bit tricky because… it easily looks cheap.
So let's discuss how to wear pastel pink in a cool and classy way!
1 Pay close attention to the different pink hues. For example, tere's a fine line between pink pastel and peach, so keep your eyes open. Ofcourse wear whatever you prefer, but if pastel pink is your aim, peach won't cut it.
2 Pastel pink is pretty sweet and girly, so don't overdo it, by for example wearing another garment that is too girly. Like ruffles! (unless it's in a tougher colour)
3 Fabrics are everything! Avoid anything nylon that comes in the colour of pastel pink because it's almost guaranteed to look cheap. Instead, go for soft cotton (or something that looks like it) or silk.
Ah there are just so many rules, formulas and exceptions when it comes to style! But I hope these tips encourage to wear a bit of pastel pink this spring!
Shop the look
[show_shopthepost_widget id="2504152″]
What I'm Wearing: Marks & Spencer top, Marks & Spencer trousers, Michael Kors espadrilles via Zalando, Furla bag, Vero Moda hat via Zalando, Miu Miu sunglasses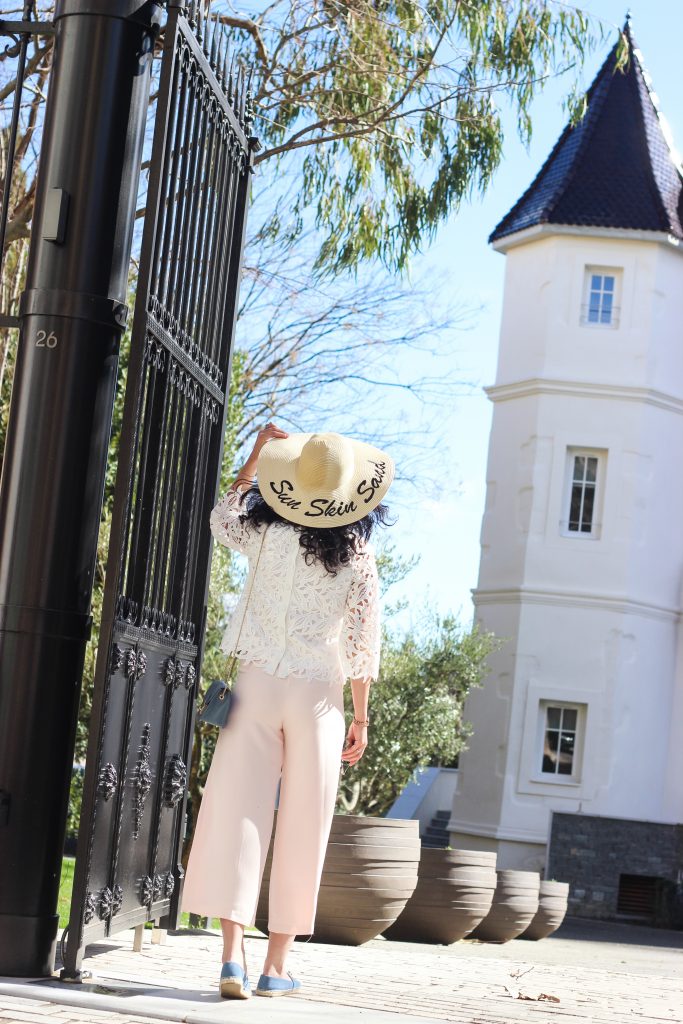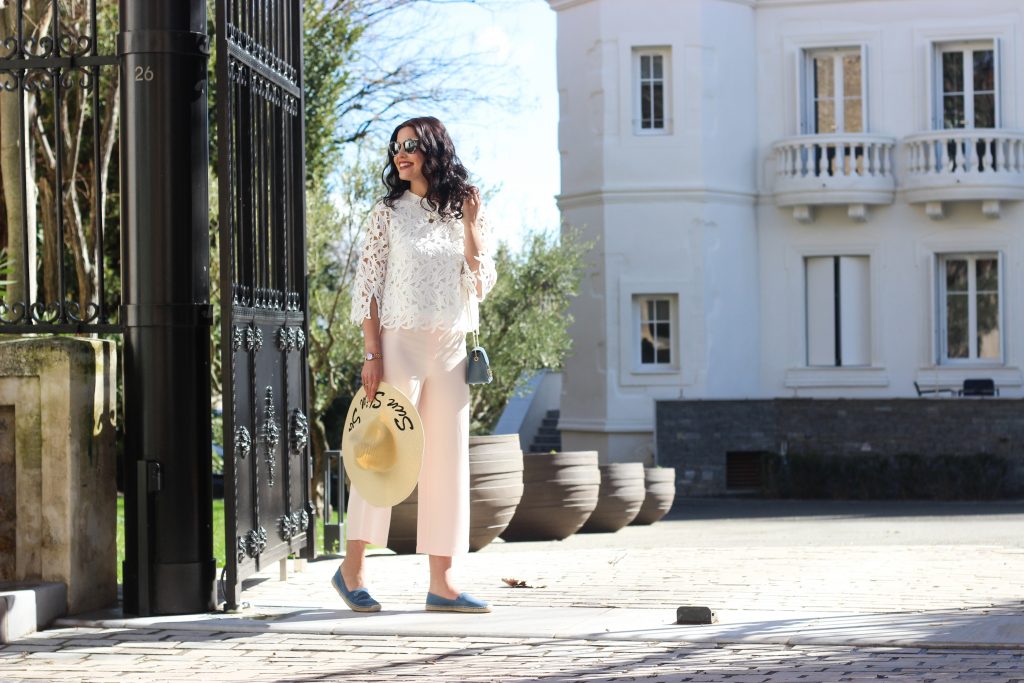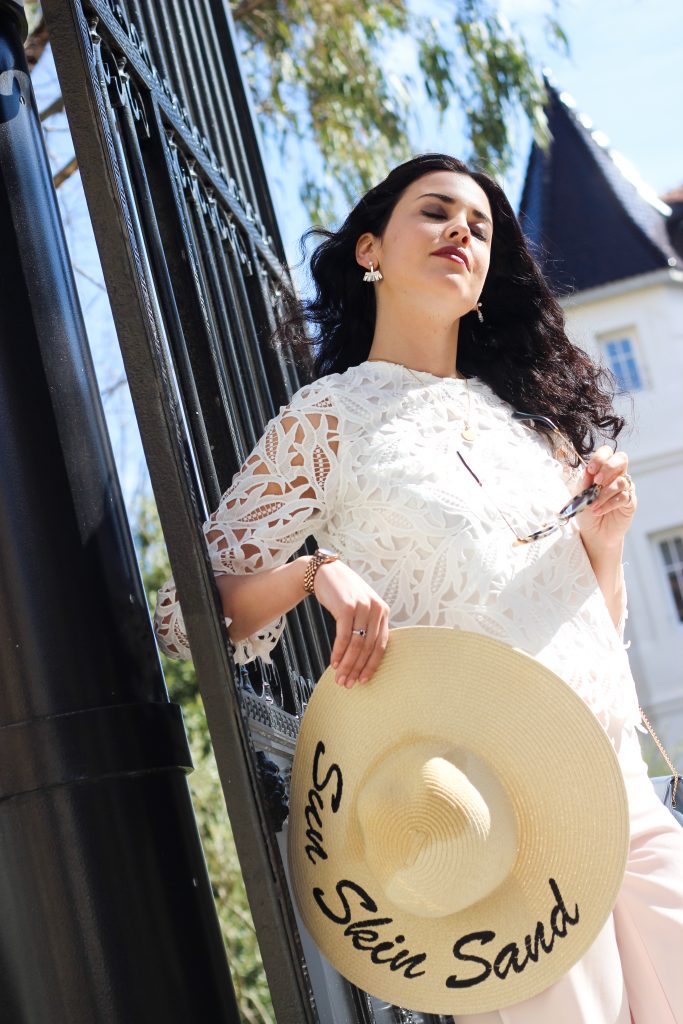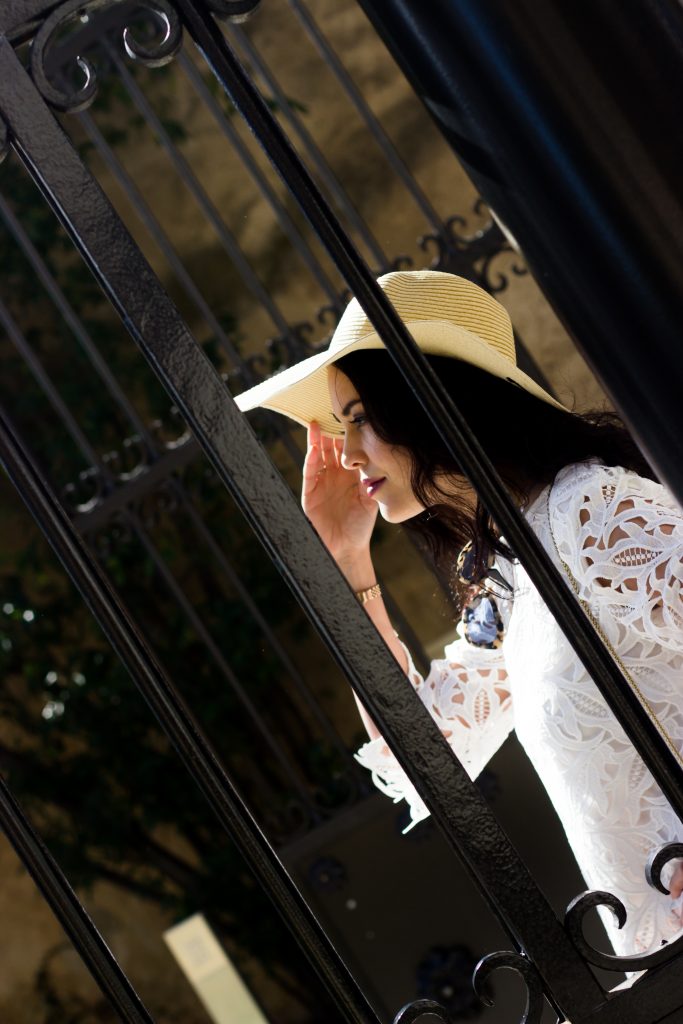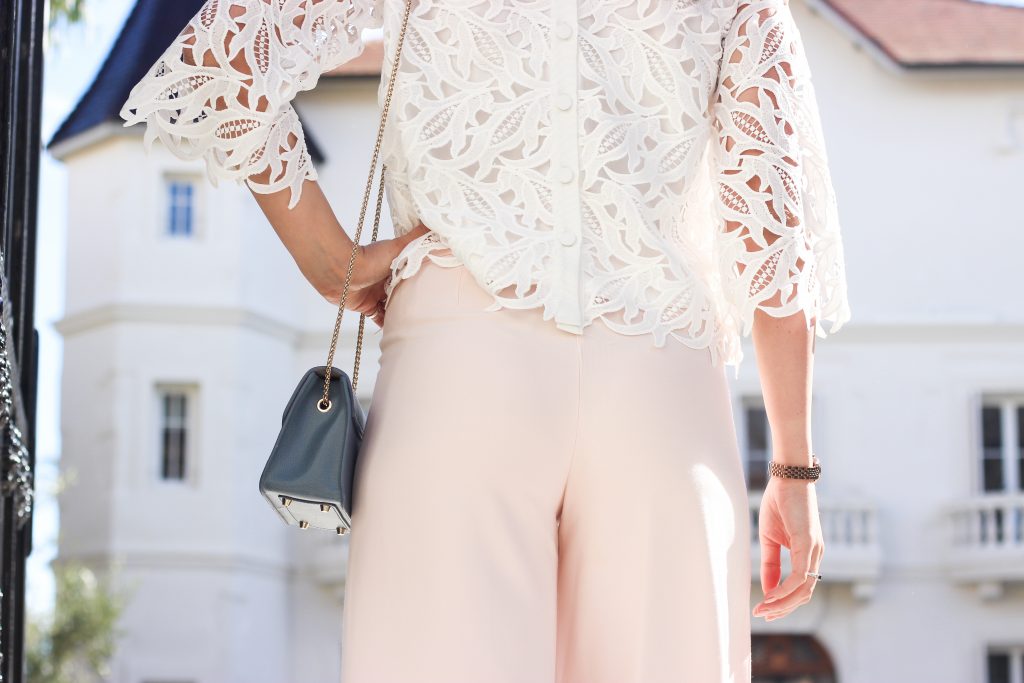 What I'm Wearing: Marks & Spencer top, Marks & Spencer trousers, Michael Kors espadrilles via Zalando, Furla bag, Vero Moda hat via Zalando, Miu Miu sunglasses
Photographer: Tatiane Kozijn | Instagram: @tatianekozijn
Location: Château Autignac, France