Cheese & wine suites. A name to my heart! We found this place online when looking for a place to stay for a little Lisbon getaway and were instantly hooked on the beautifully designed suites. And guess what? In real life it turned out even better.
Doing its name justice, upon arrival we were greeted with…cheese & wine! What's in a name, right? There really isn't much I like more at 5pm in the afternoon than a good glass of red wine with some cheese and crackers while overlooking the bustling Lisbon streets from my balcony. A very sweet welcome!
If you've been keeping up with the FashionContainer team's travels, you know that we were in Lisbon as well last August. Turns out we love the city so much we can't stop ourselves from coming back! This time was a little special though, because 2 of my close friends from Australia were in town.
The suite
So what's life at the Cheese & Wine suites like? Something that really stands out is the unique interior and custom design in each of the suites. My favourite part about our suite was the printed sofa and the tiny balcony to have a sundowner on late afternoon. Super charming. Cheese & wine suites is very conveniently located a 10 minute walk from praca do commercio (the centre of the centre from where you can walk everywhere) and also in the midst of many eateries and cute streets to wander. What's so wonderful about the suites is that they offer the best of both worlds: hotel and apartment. The privacy, secluded feel of an apartment, but around the clock service like in a hotel plus a yummy breakfast in the morning.
The outfit
A super cool suite means an occasion to dress up! Gold metallic converse and a Ralph Lauren polo button up is a slightly unexpected combo (or very much, you can say it!) but to me, the fun about fashion evolves very much around playing with opposites. The funky with the classy, the casual with the dressy. I love it. The pieces are all from Zalando & you can trust that I'll be re-working every single item in this outfit over and over for the next few months. That's a warning! For all the outfit details, simply scroll all the way down.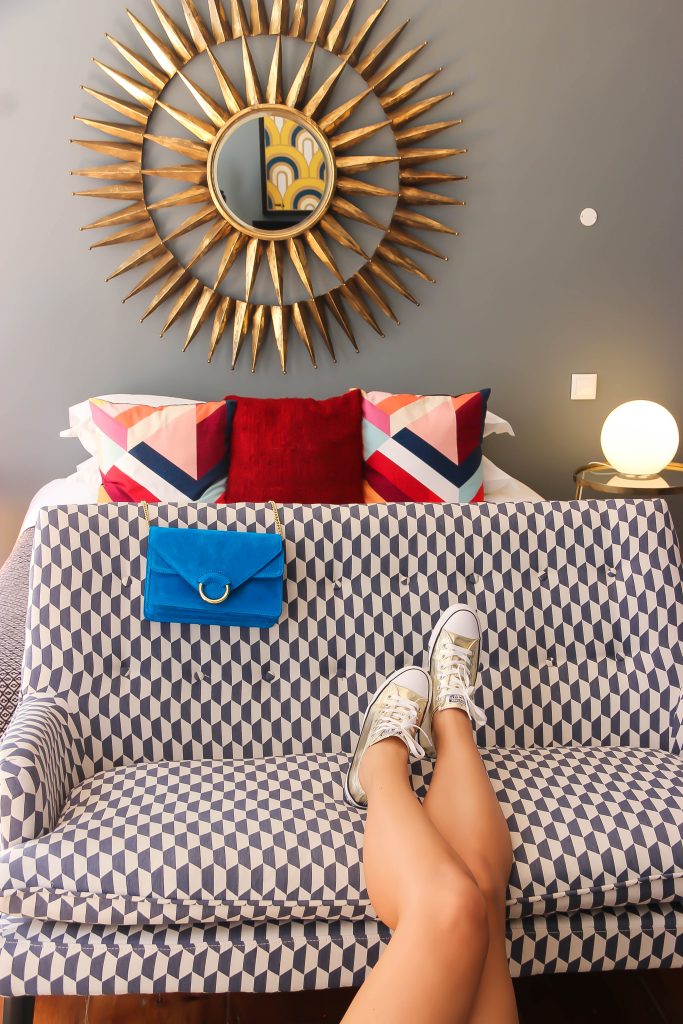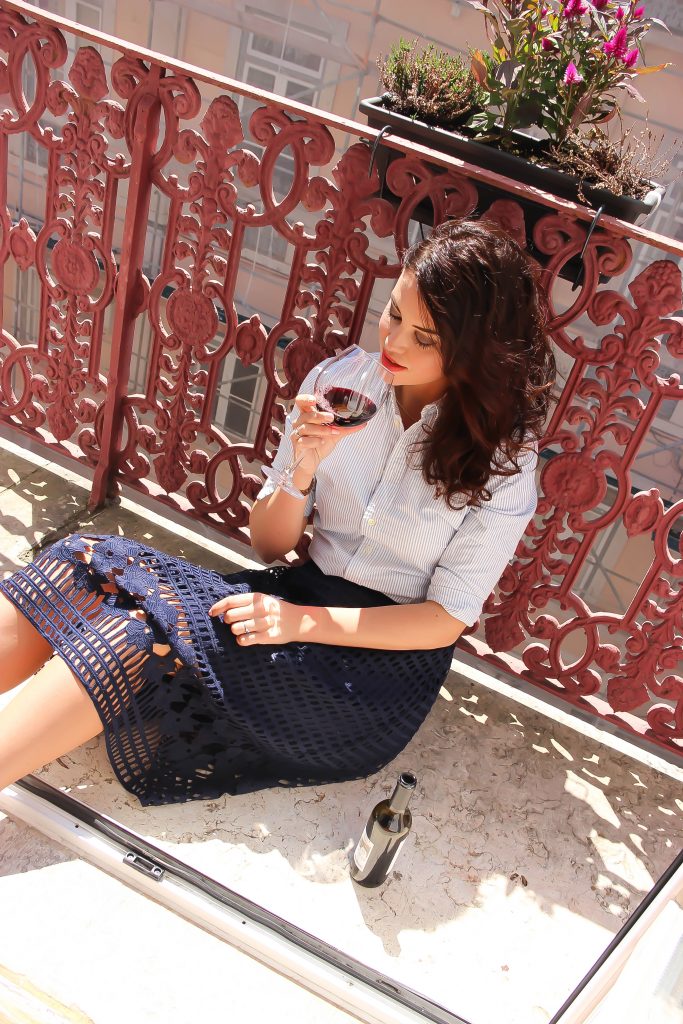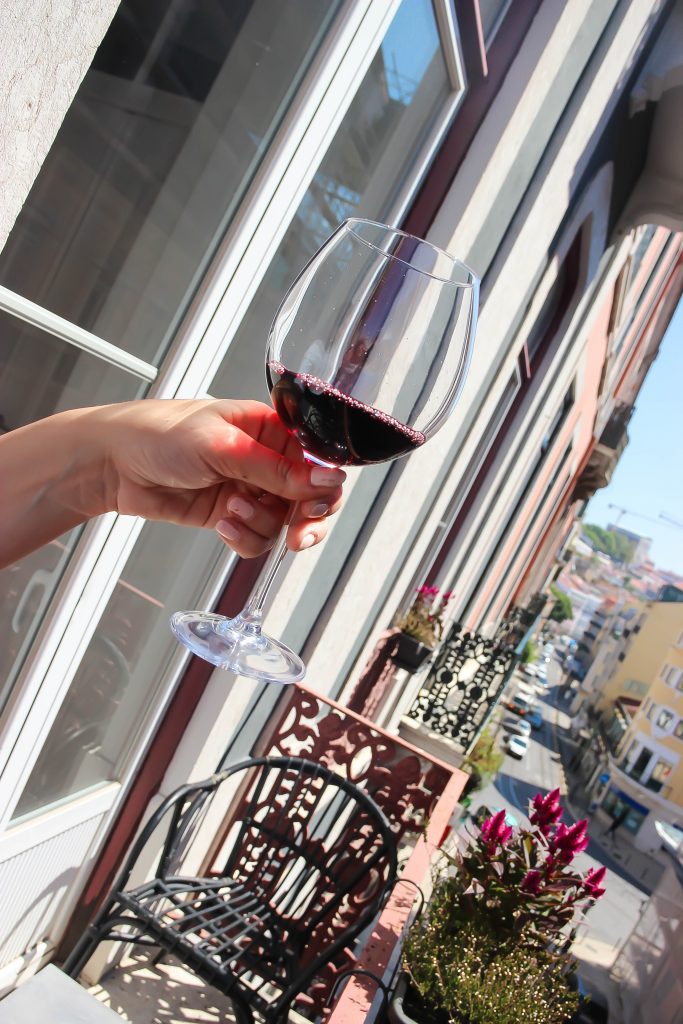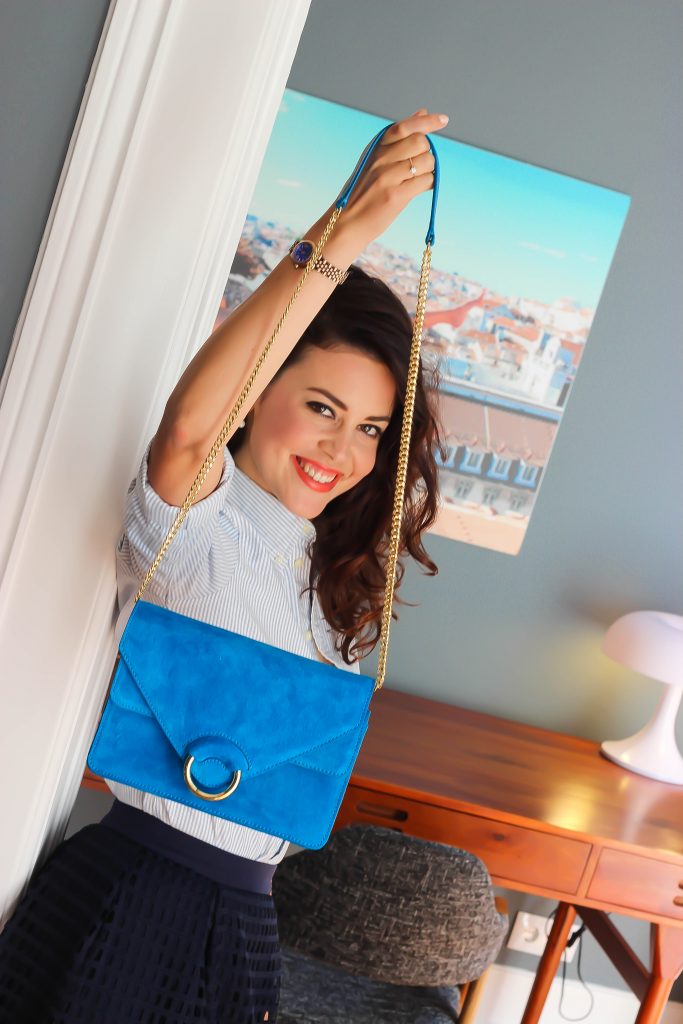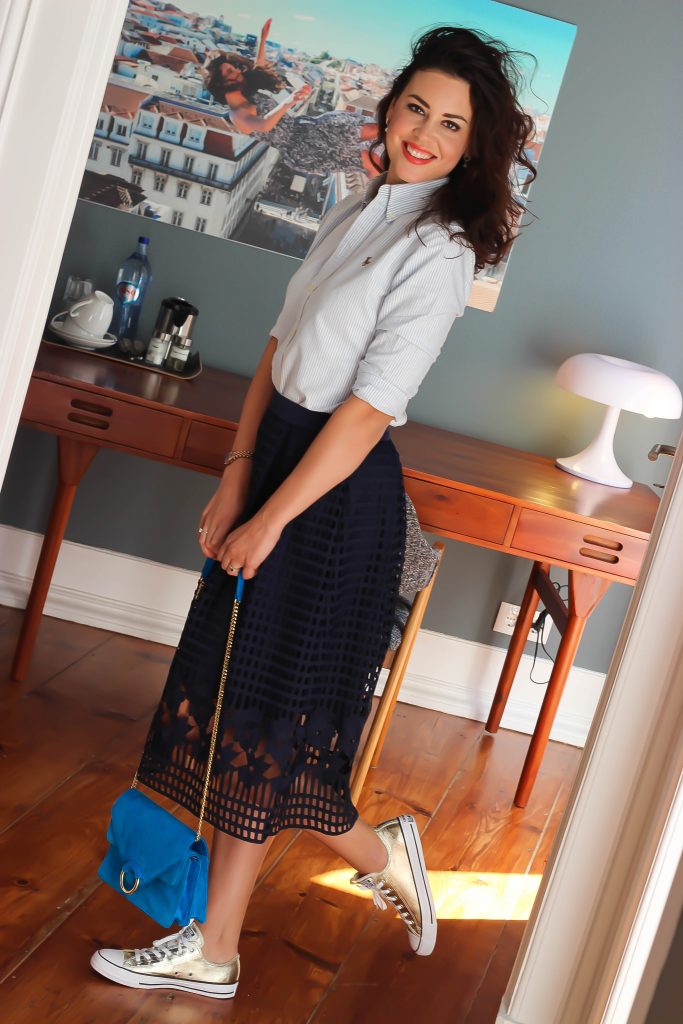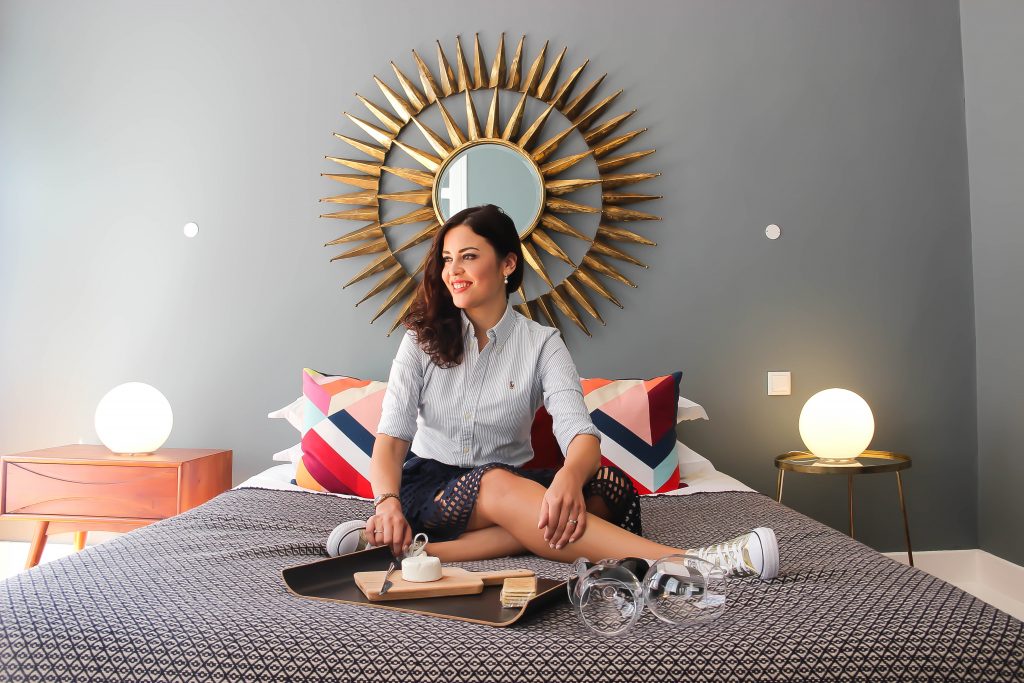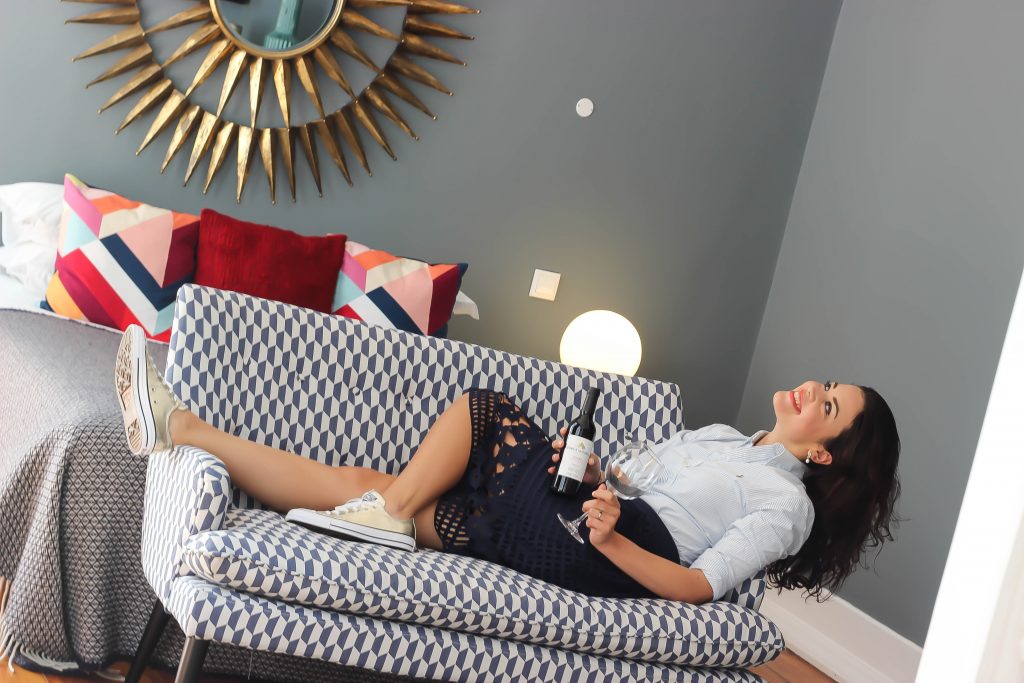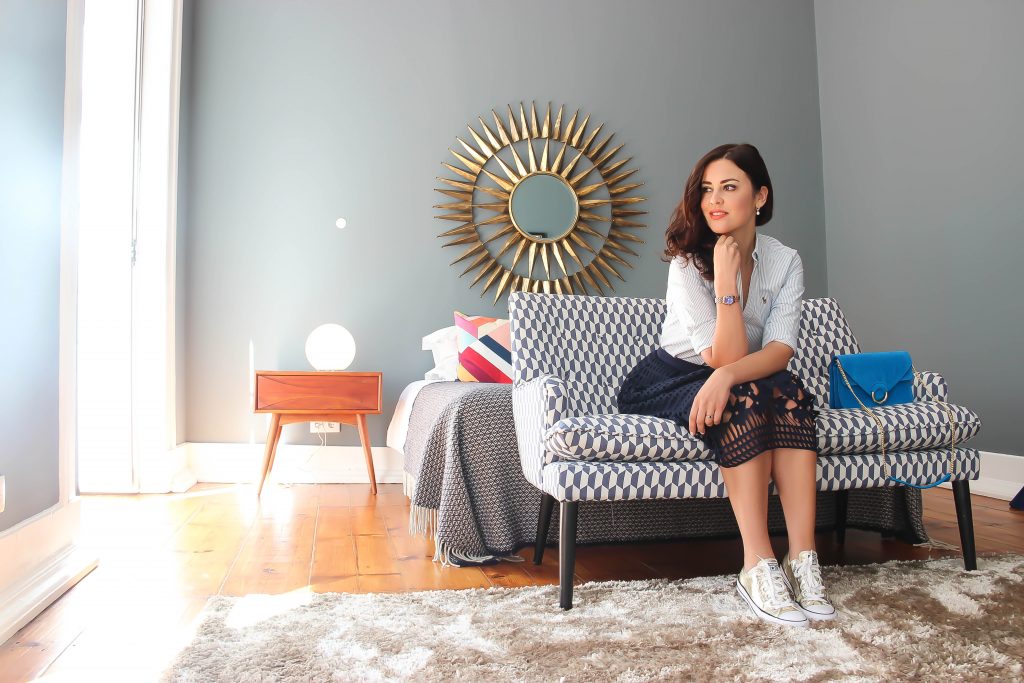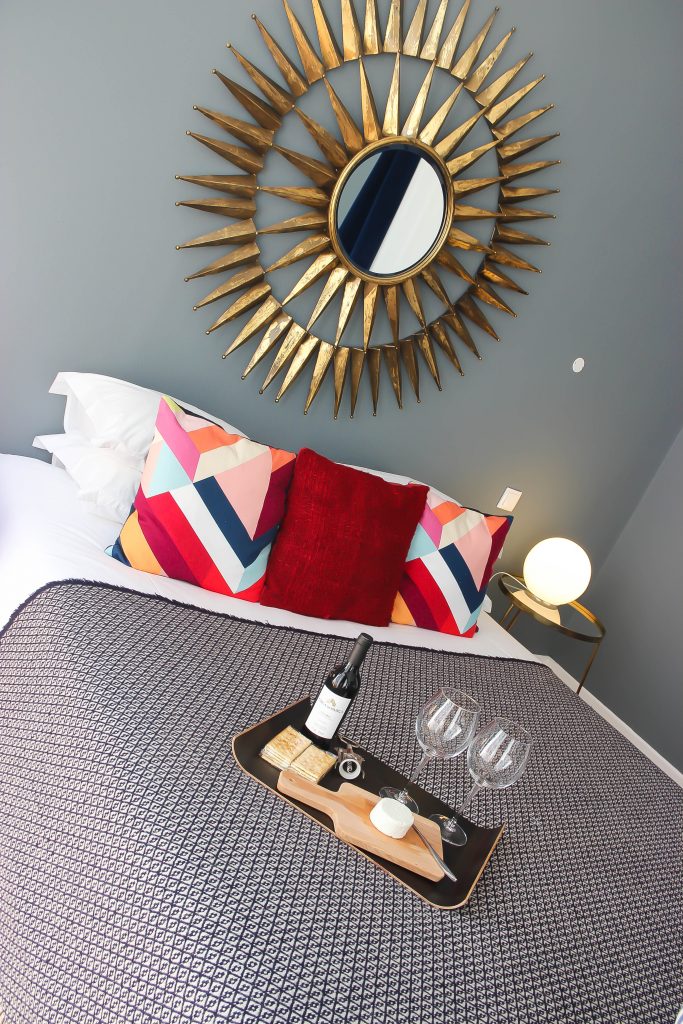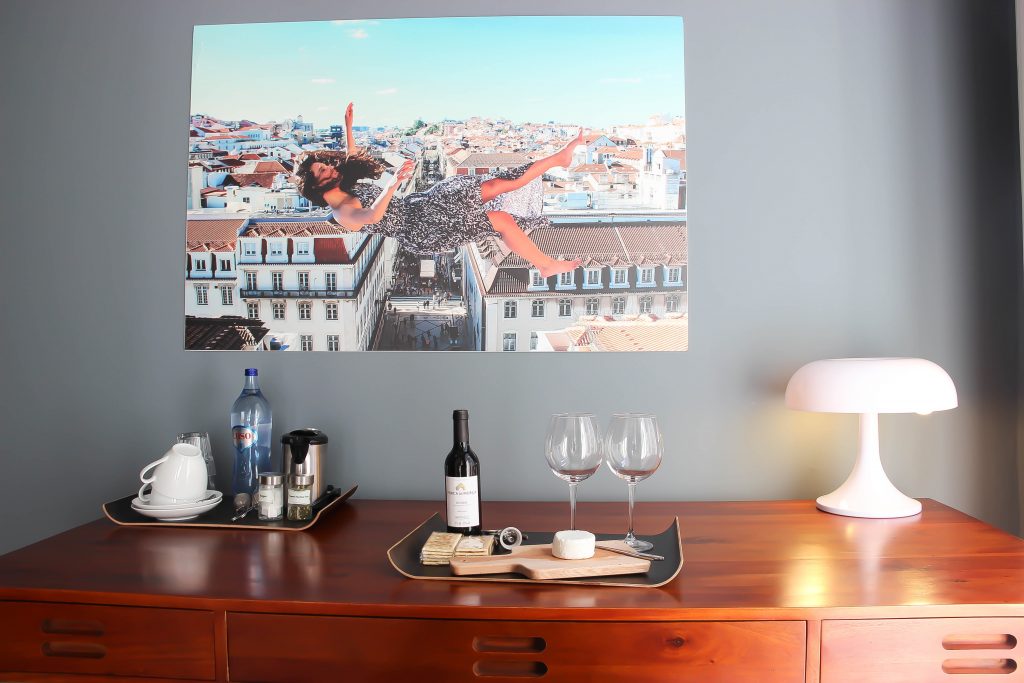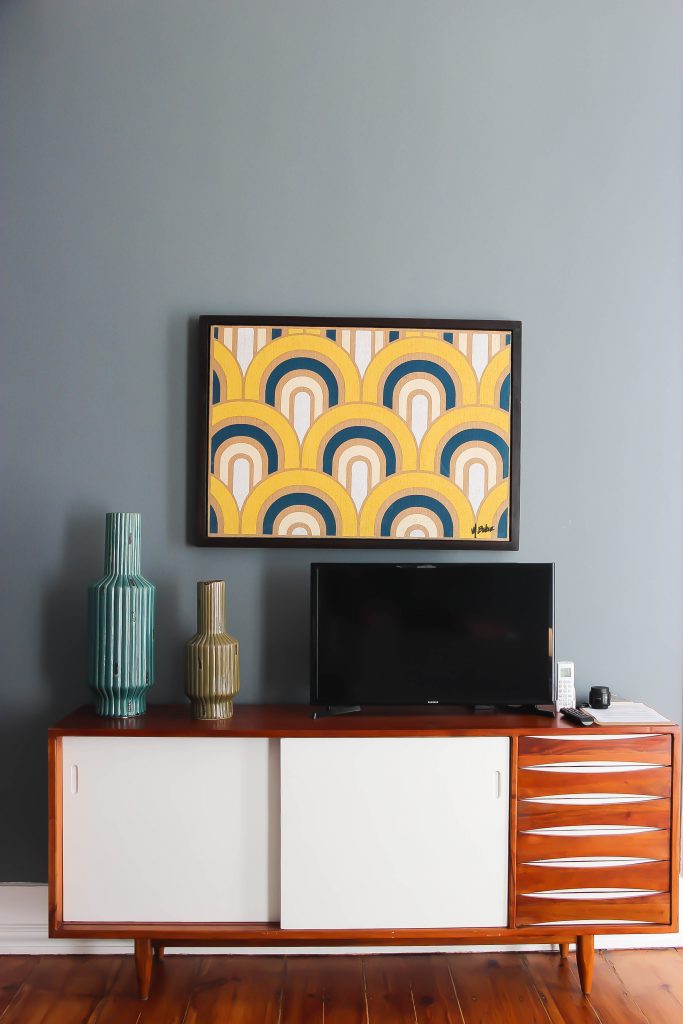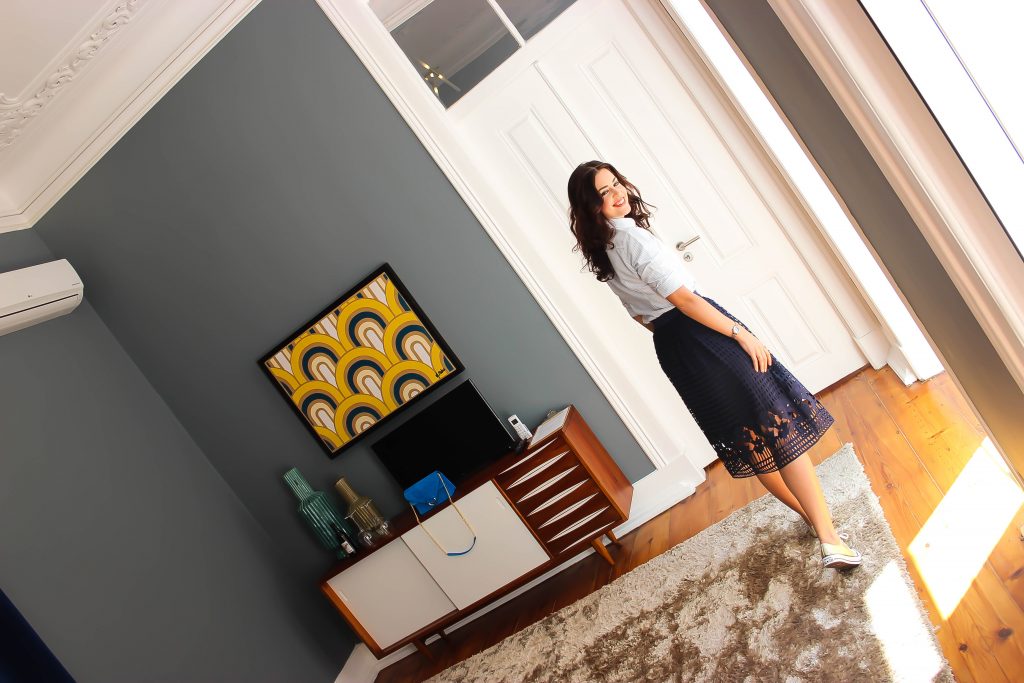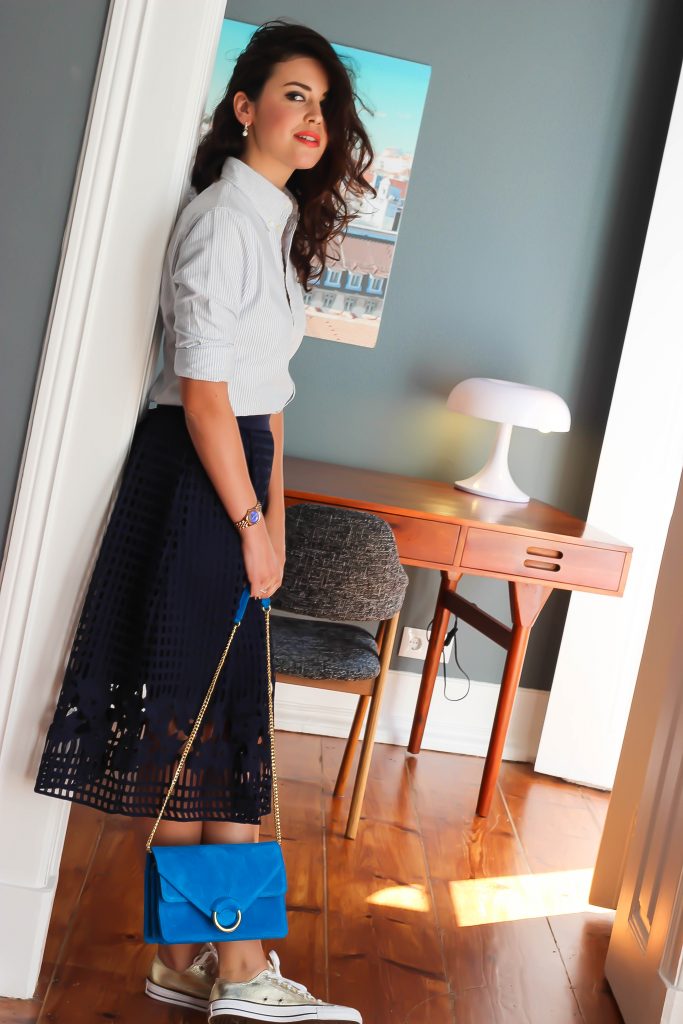 What I'm Wearing: Polo Ralph Lauren shirt, Warehouse skirt, Converse Chuck Taylor, Banana Republic bag, Michael Kors gold watch
Location: Cheese & Wine suites, Lisbon | Facebook
Photographer: Tatiane Kozijn | Instagram: @tatianekozijn