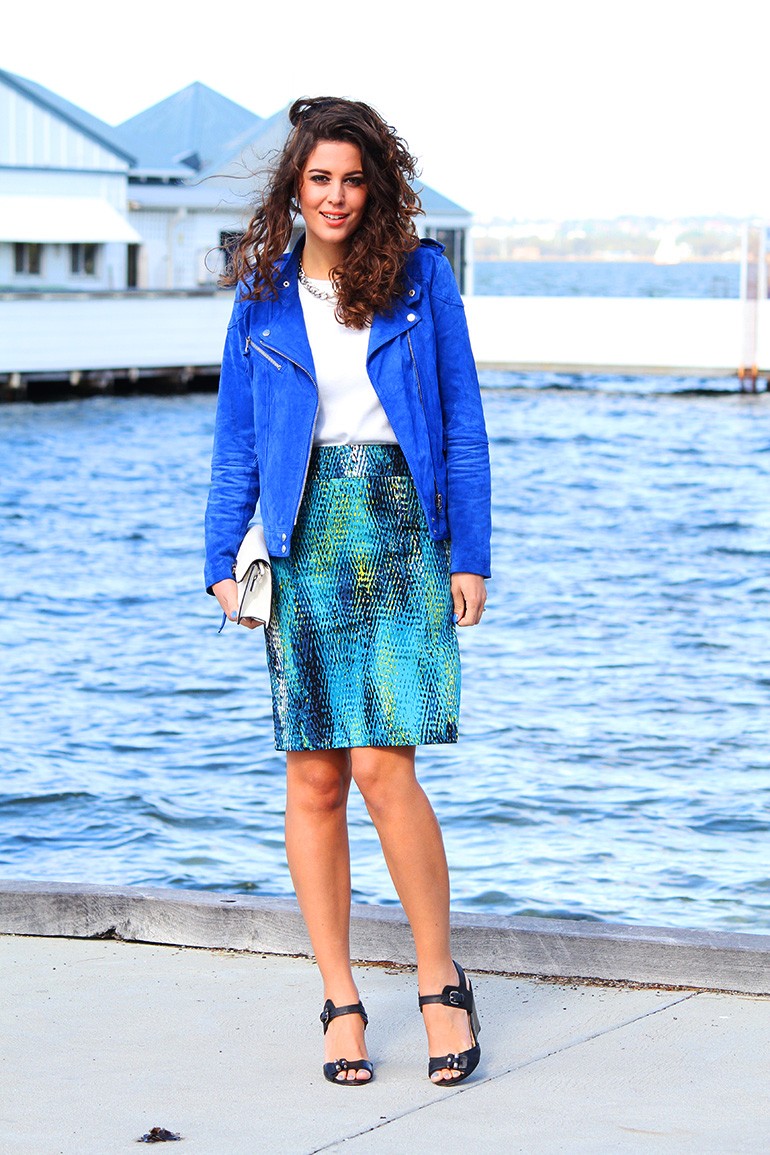 I figured my blue outfit and the beautiful Swan River would a great match, so last Saturday my boyfriend and I drove down there to shoot some outfit pictures.
It was incredibly windy that day, so getting photographed well was kind of a challenge but I'm happy that the pictures turned out to be great. Needless to say that I'm into blue lately. I should probably even stop trying to justify the fact that I'm posting a new blue look on my blog every week. I just can't help the fact that all the awesome garments I run into while shopping happen to be blue. I picked up this skirt at Target a few weeks ago and I'm in love with the print. Target has a really on-trend collection lately, that's why I love taking a look there every once in a while. Shopping low budget in Australia can be a challenge at times, because many of the low budget chains sell crappy quality clothing. However, Target for sure is an exception to that. Besides taking these pictures saturday, I also went to Ikea. I love the food there, so you can imagine I was happy to arrive there around lunch time, lol. Besides lunch I bought a big plant for our living room, a night stand, new bed sheets and scented candles.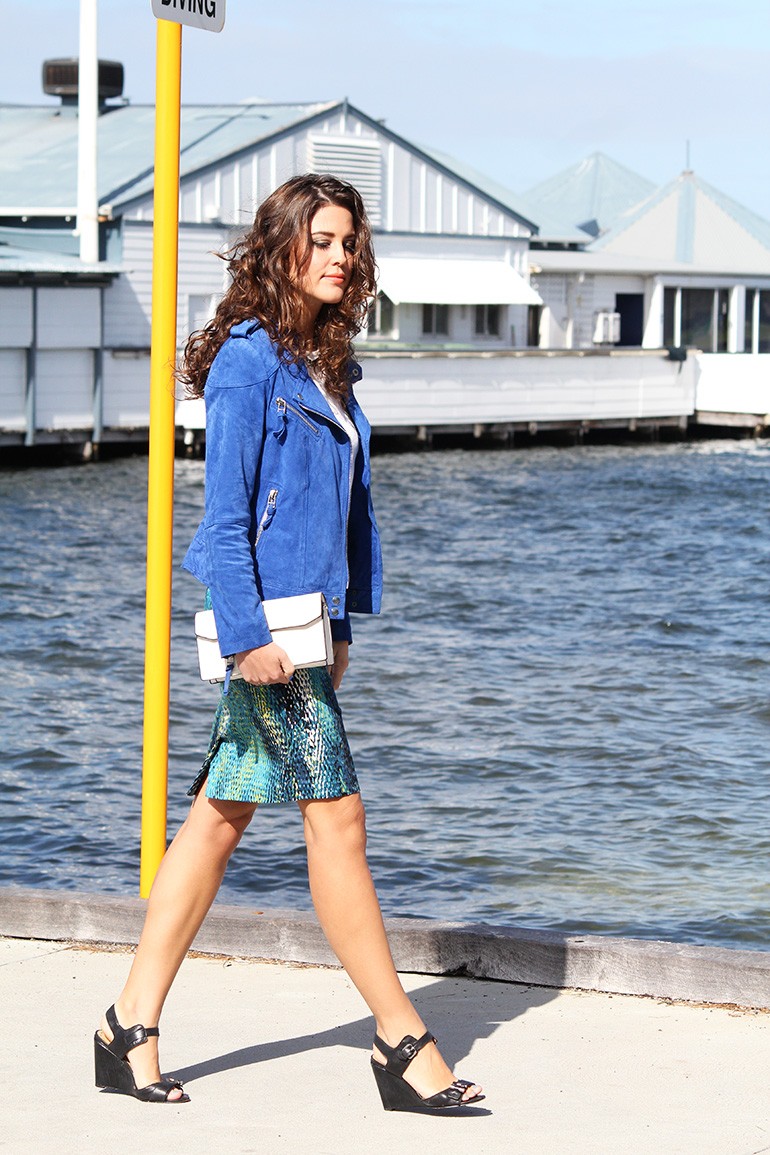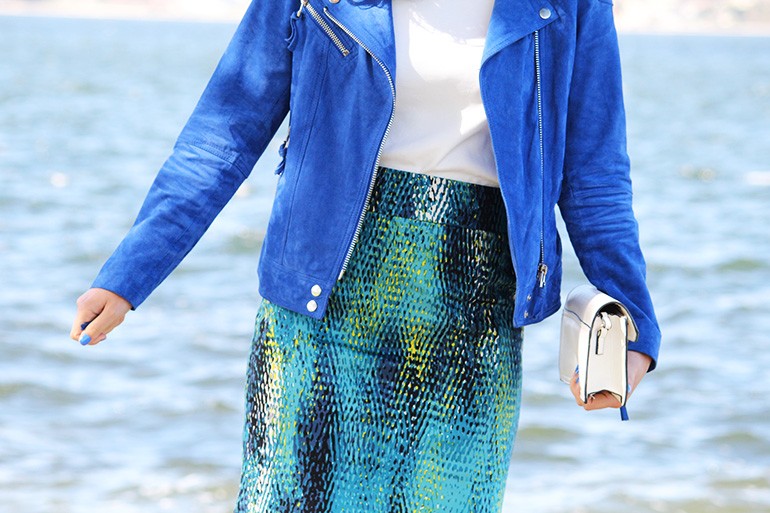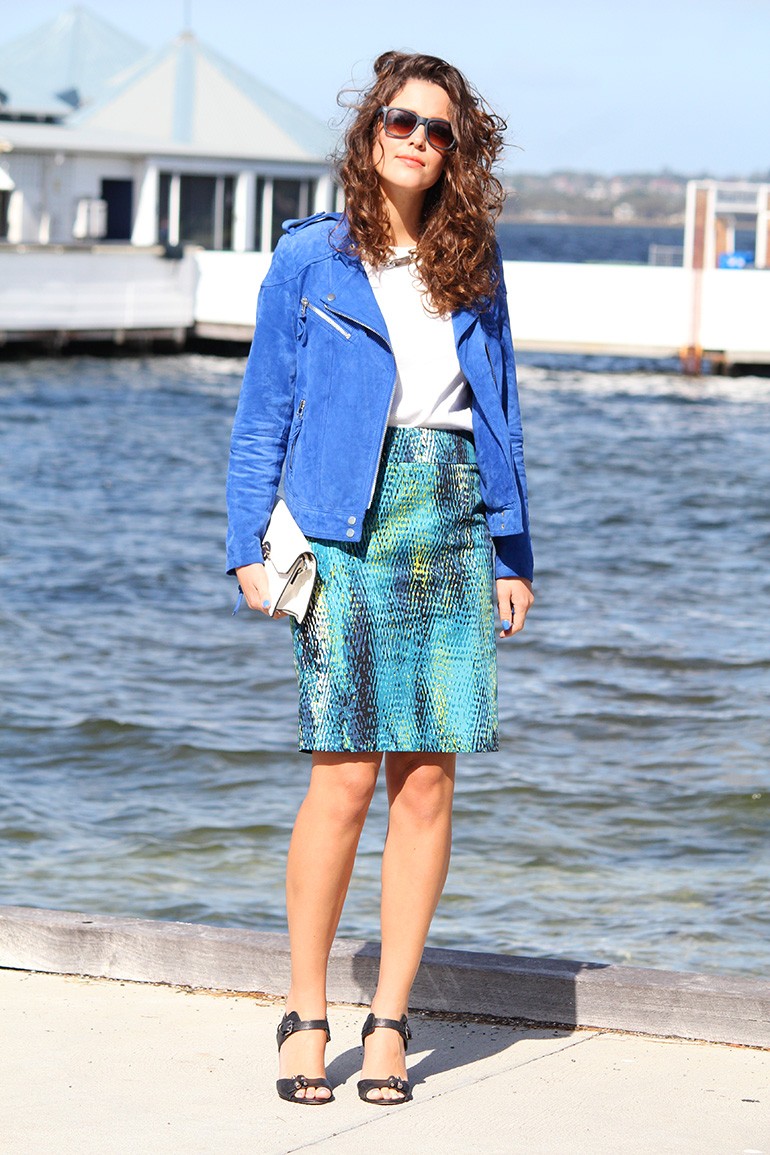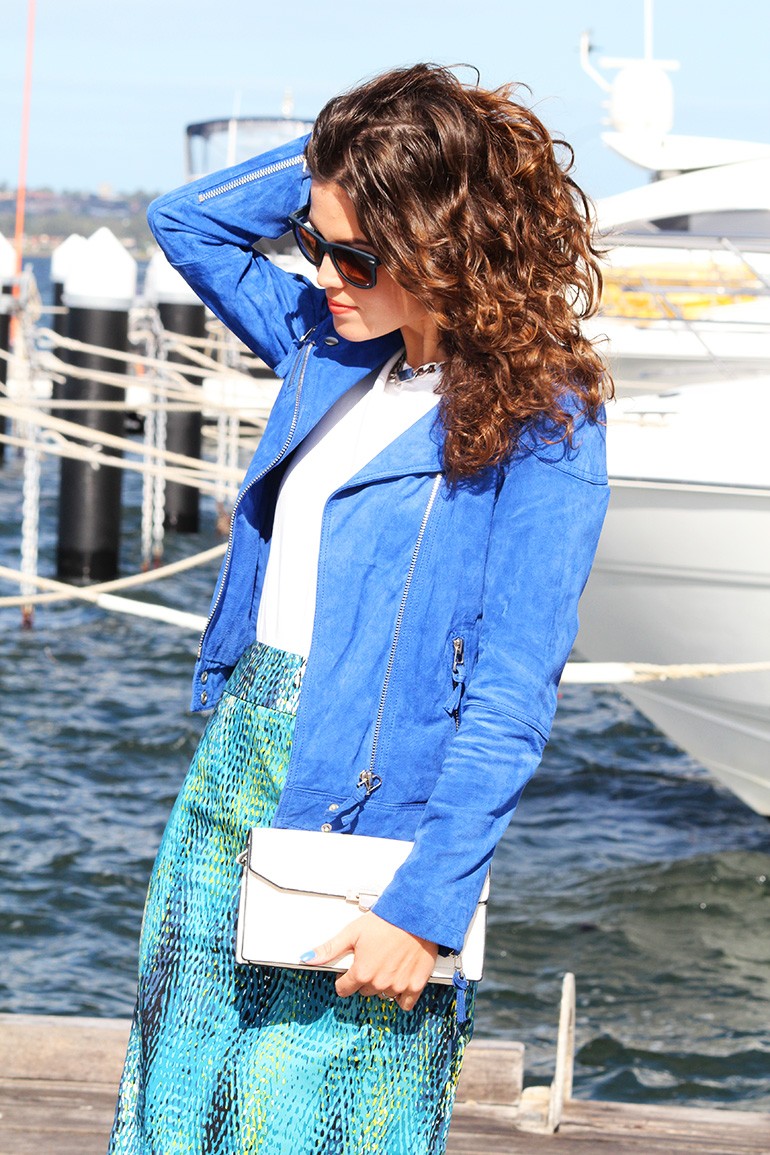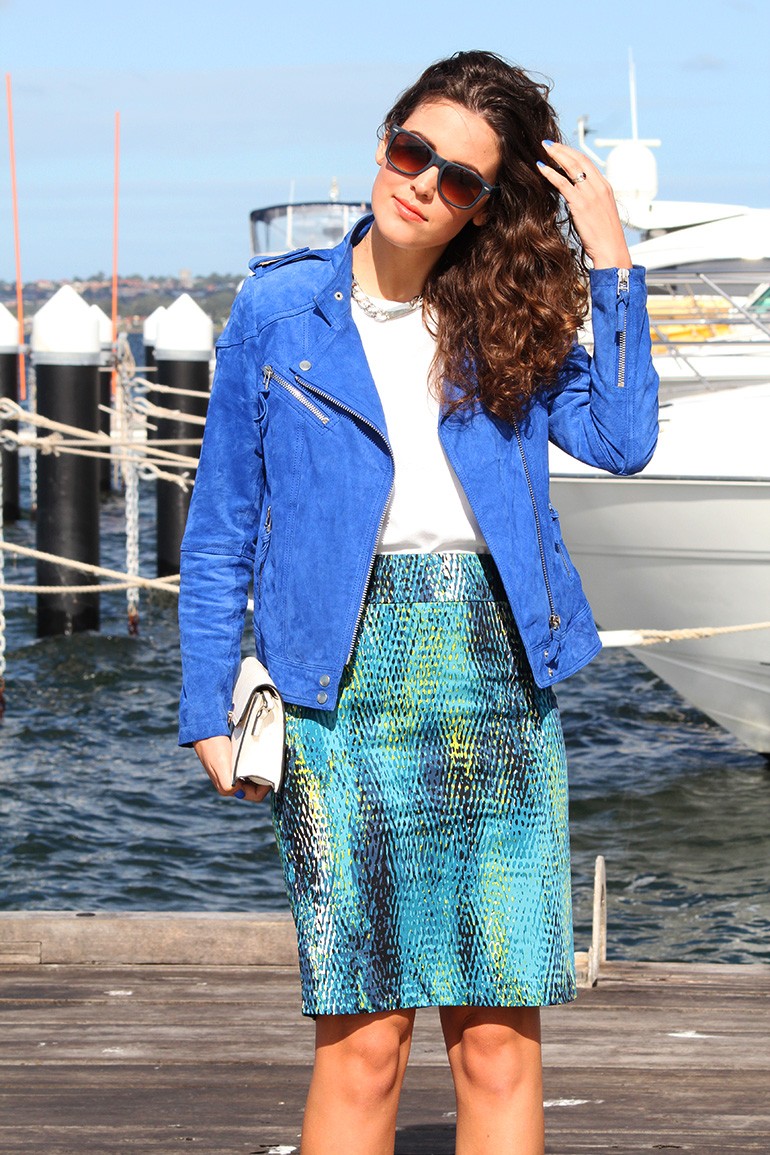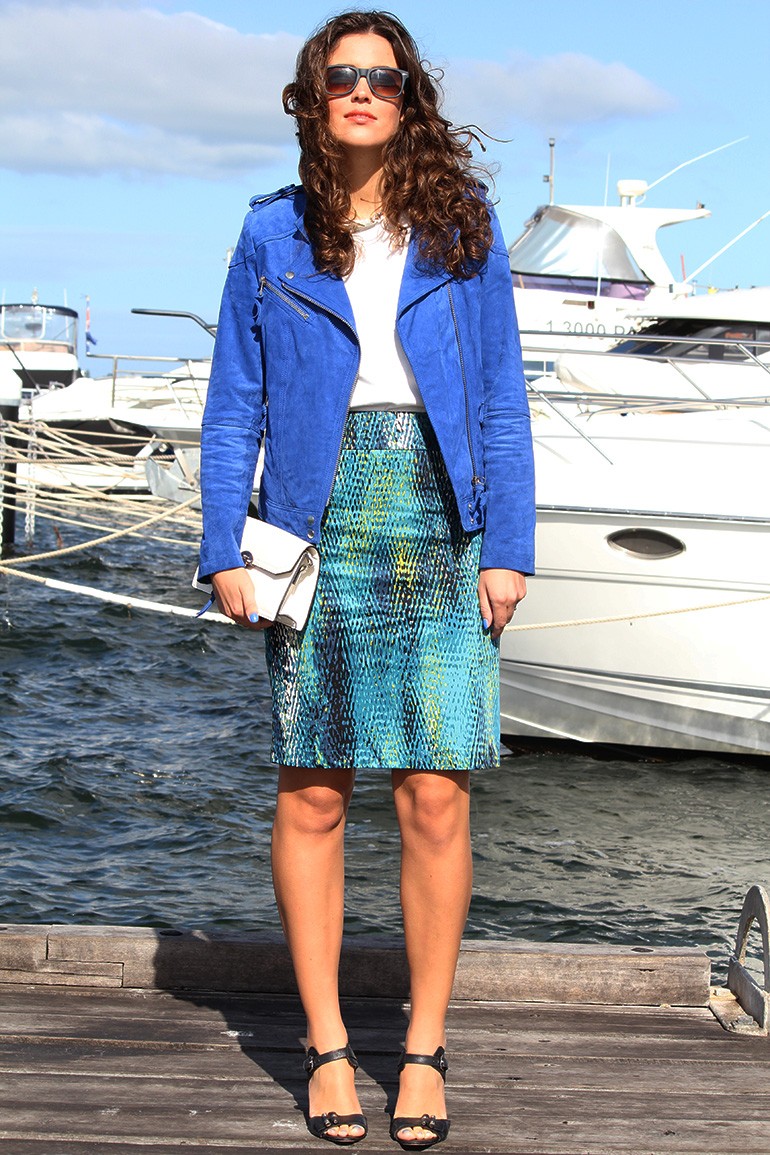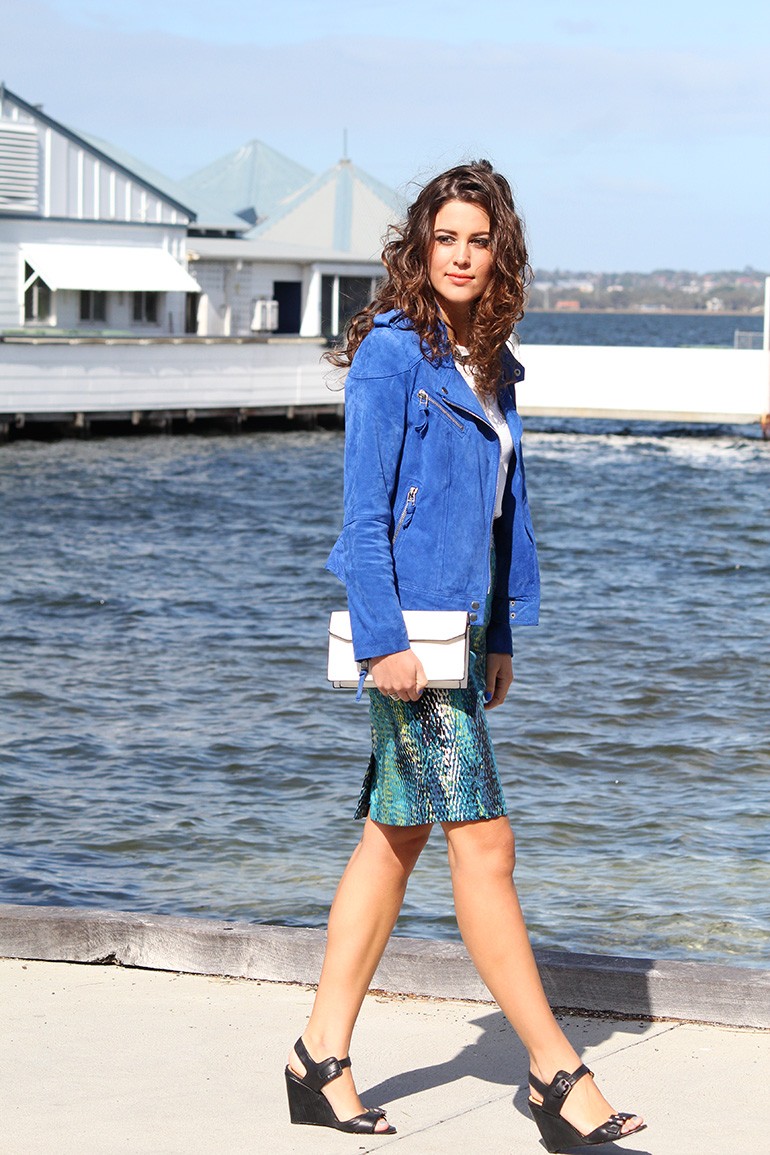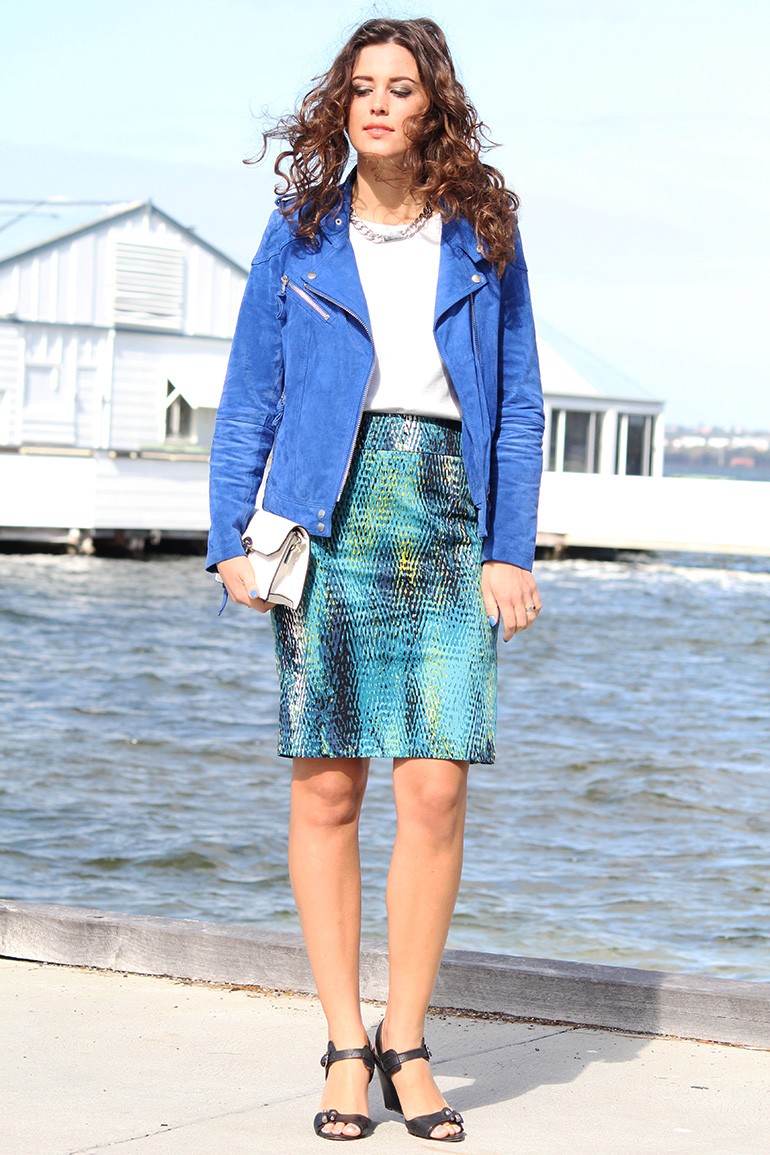 Pictures by H. Mounzer
Mango suede jacket (similar here), Zara top (similar here), Target skirt (here), Mango bag (similar here), Nine West wedges, Sportsgirl chain necklace (similar here).
Fashioncontainer is on: