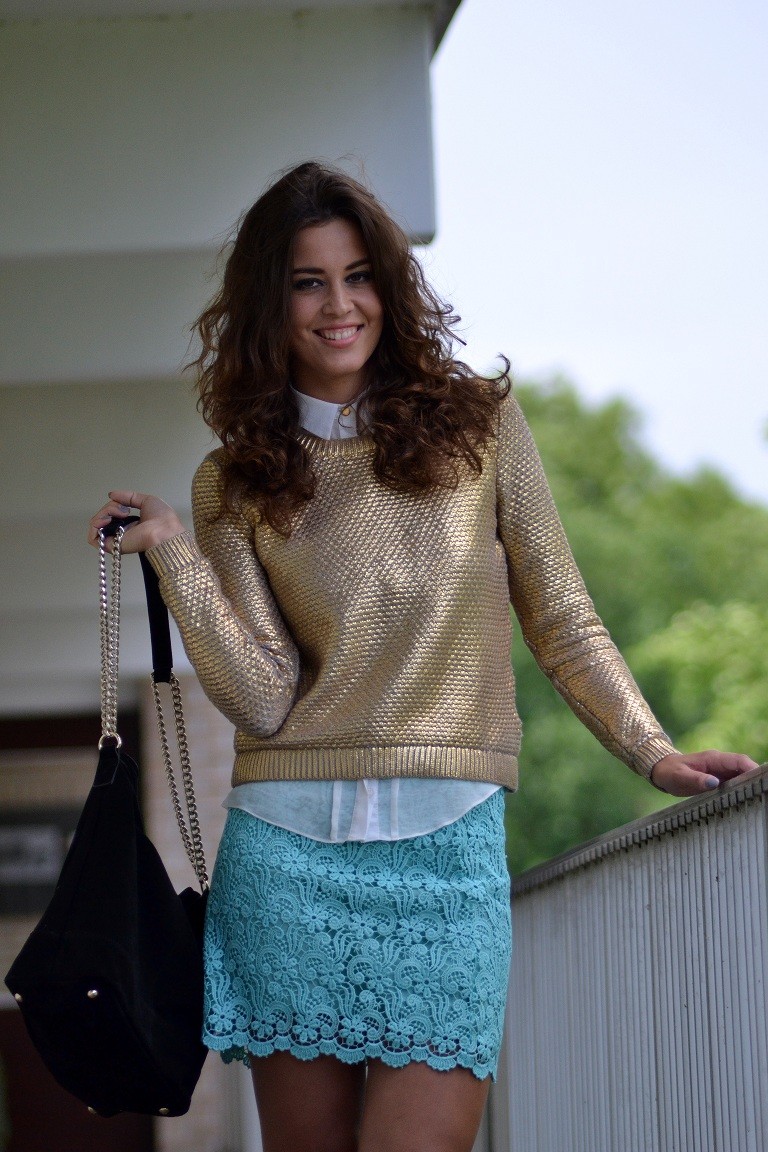 Gold and Turquoise: quite a great combo if you ask me. What do you think? When I bought this skirt, I immediately knew I wanted to wear it with the gold jumper.
I think the colours look great together and it really cheers up my mood. Paired the outfit with my Zara heels. To be honest these are the only heels im wearing lately, as they are so easy to match with any outfit.
I have a fun evening in front of me, which I most definetely deserve after a week non-stop studying. My friend's sister came from Iraq for a holiday, so we are taking her to town tonight for some drinks and at midnight there will be fireworks at the riverside. NICE!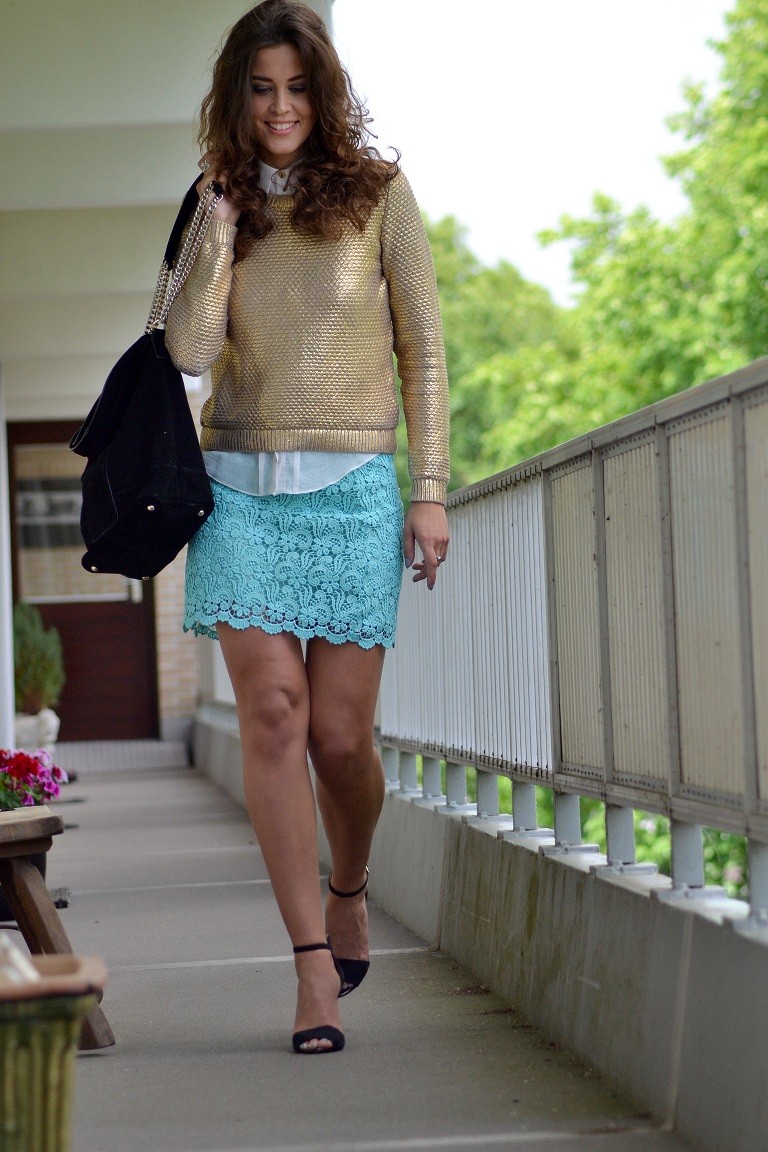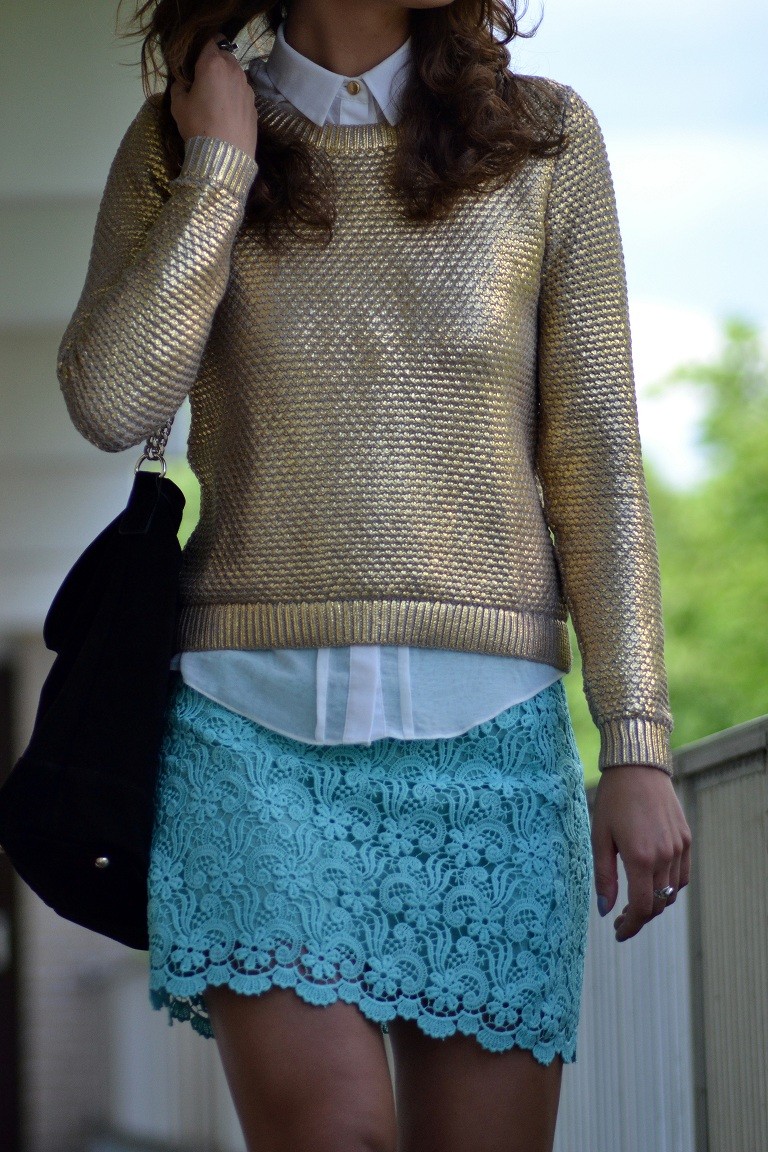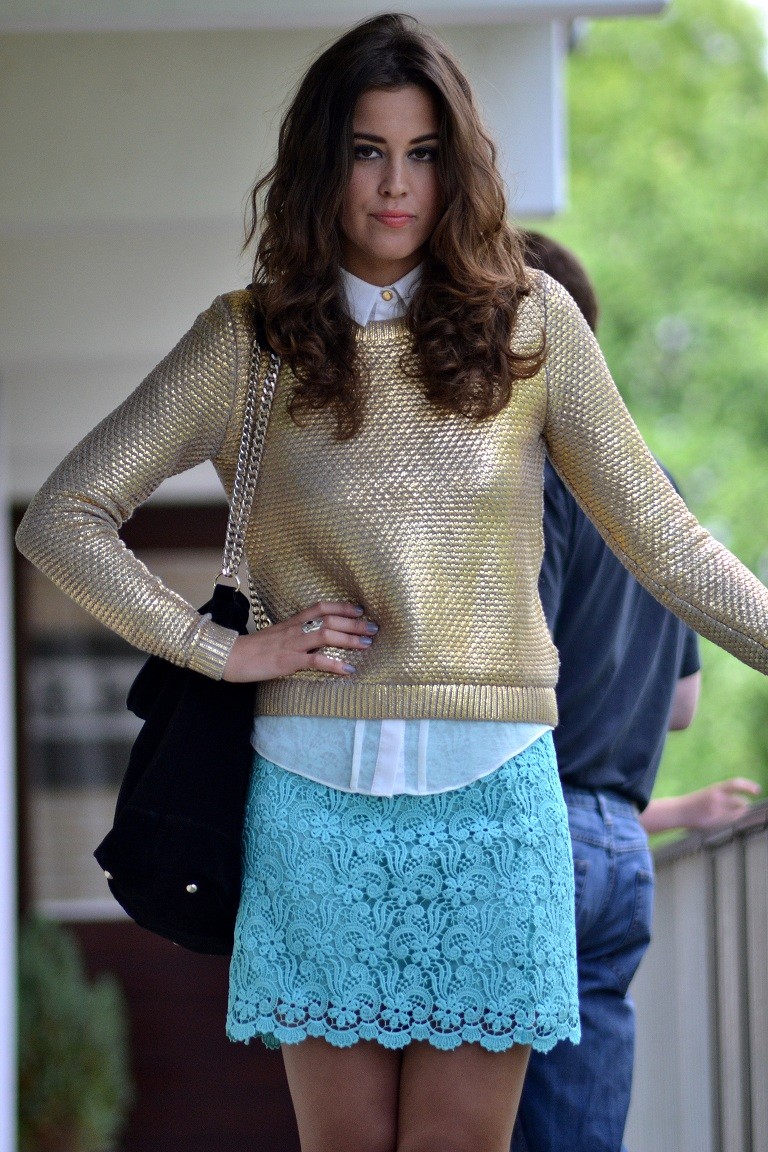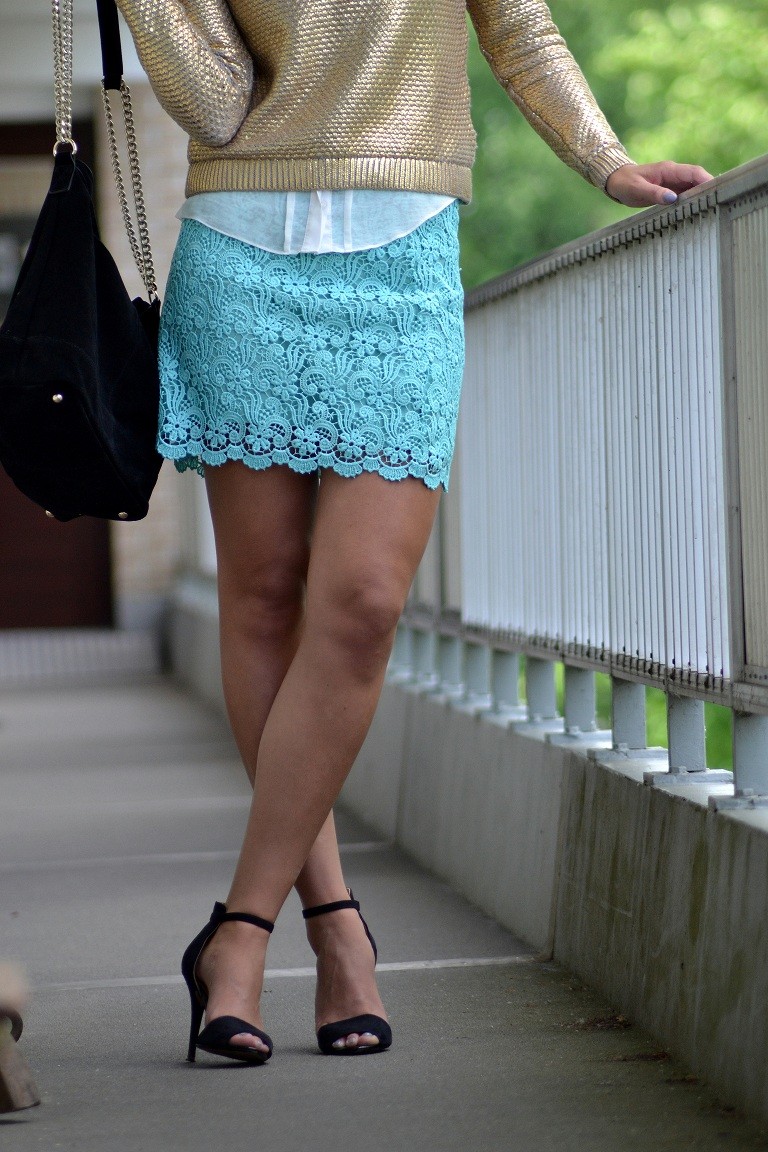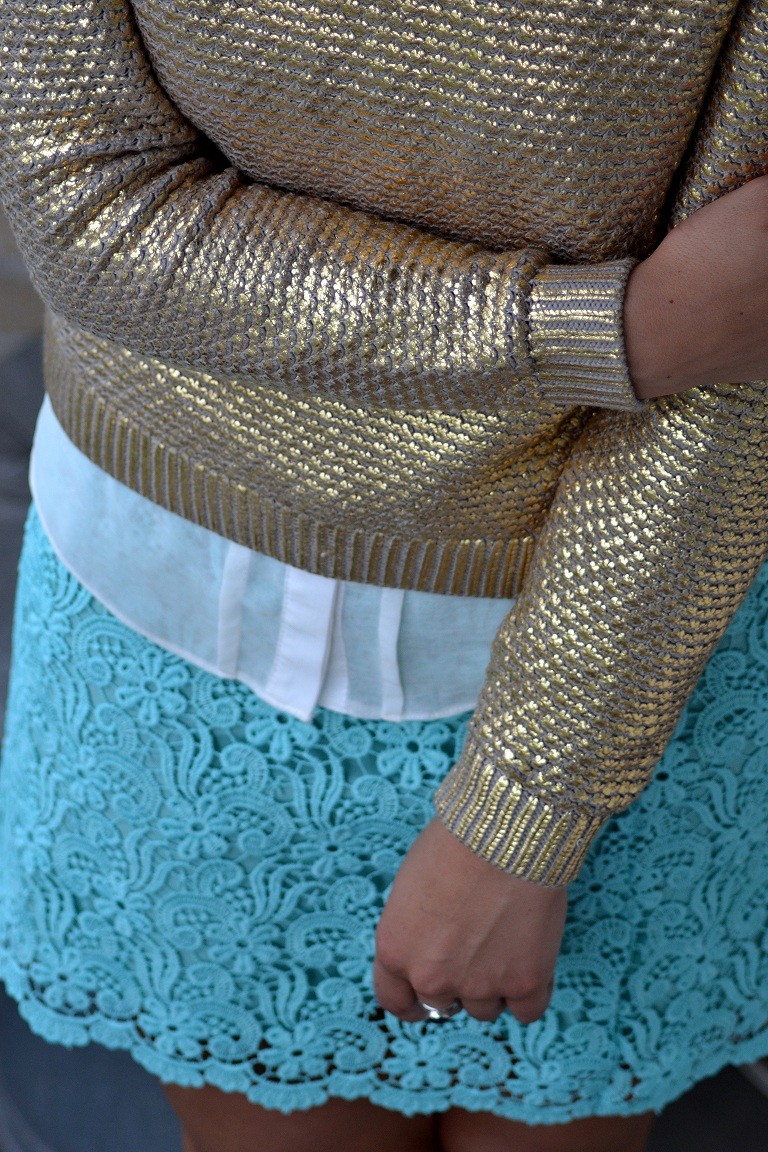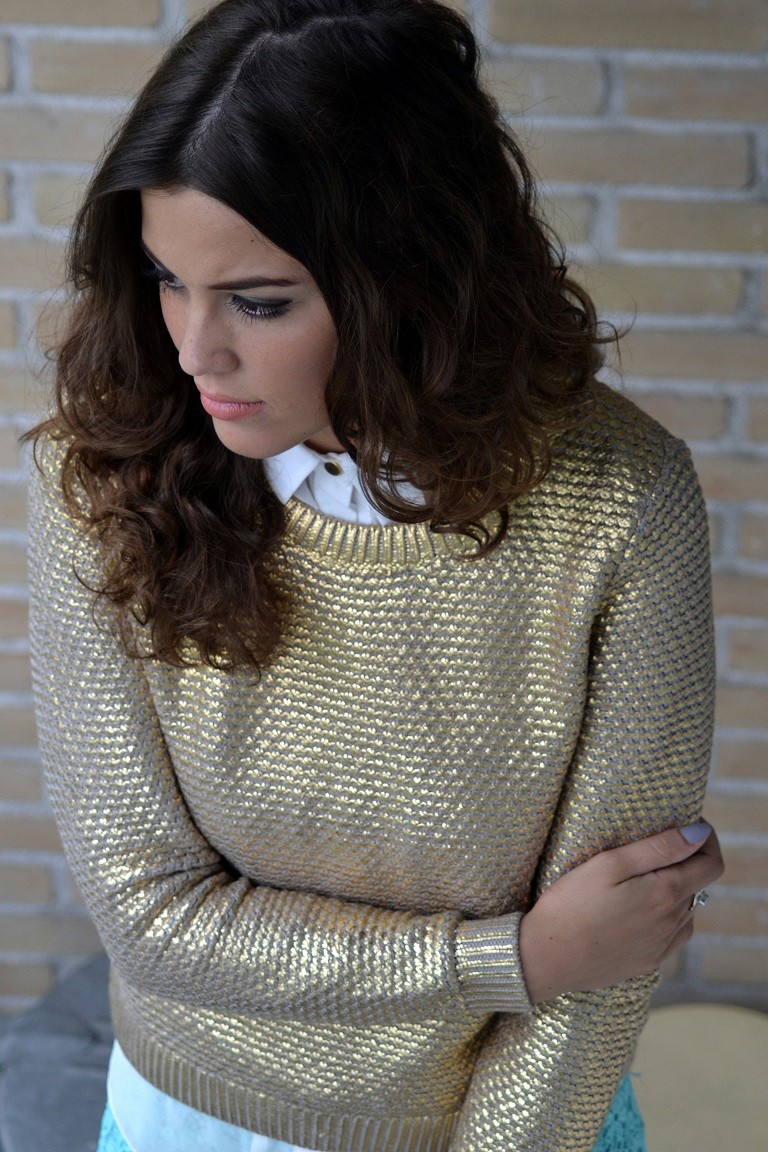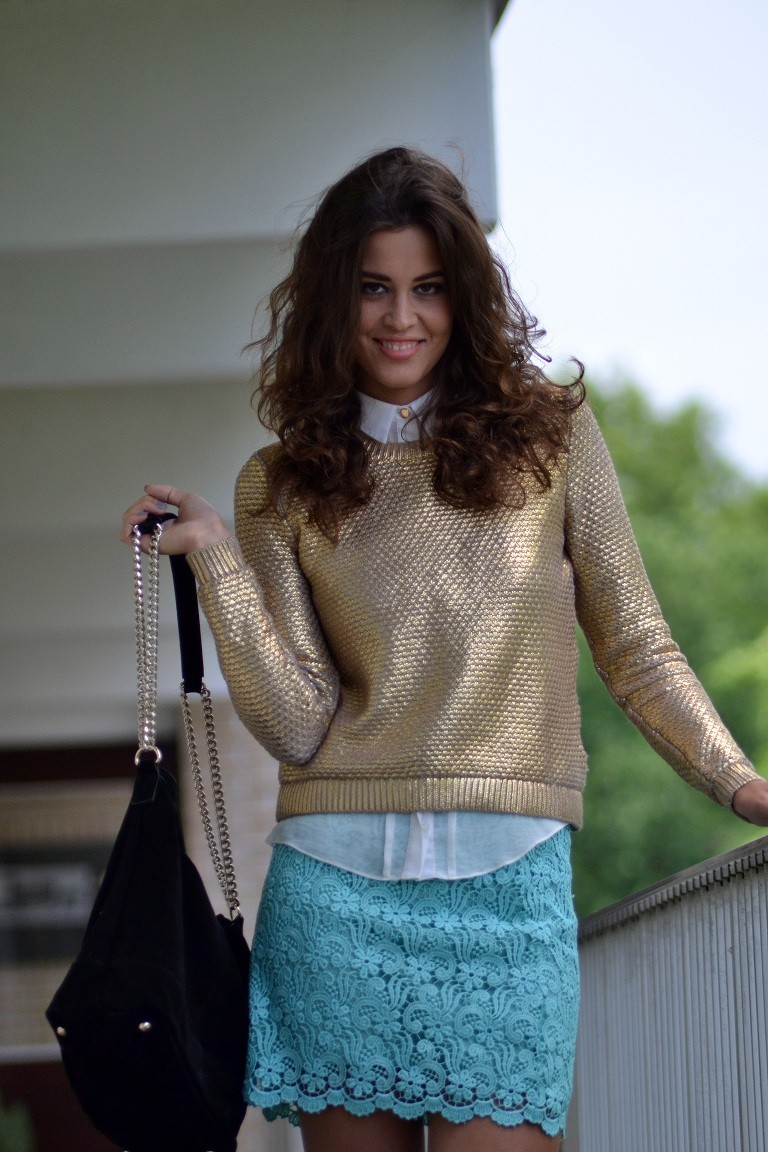 Ph. Tatiane Kozijn
Jumper H&M
Skirt Zara
Blouse Primark
Bag Zara
Heels Zara