Wondering where on planet earth I am? Frankfurt it is! Today's shooting location is right in front of our hotel, the Radisson Blu. The light was perfect, the window reflection worked out and the outfit blended in perfectly. What else can I ask for?
The trench
I'm wearing a cool ensemble with all V by Very items, a brand I recently discovered and already am head over heels with! Or boots, in this case. A good trench coat is one of my favourite pieces for Spring and I like to update my closet with a new one each year. How many trench coats can one have? MANY. My favourite part about this one is the black trimming and perfect fit.
& the look
The skirt is corporate and classic, while the tunic is more low-key fun with cute ruffled sleeves. Balance, people! It's all about balance! And oh, let's not forget about the booties. How cool are they? I ususally won't wear boots with bare legs because it makes my legs look shorter and bigger than they are, but I like how it works in this outfit. I guess my rule of thumb when it comes to wearing boots with bare legs is: only do it if the skirt is over the knee length. And yes, I'm totally aware this is subject to personal taste. For what occasion to wear this look? I vote for spring casual to work. What do you think?
Scroll down below to get all the outfit details and don't forget to leave a comment!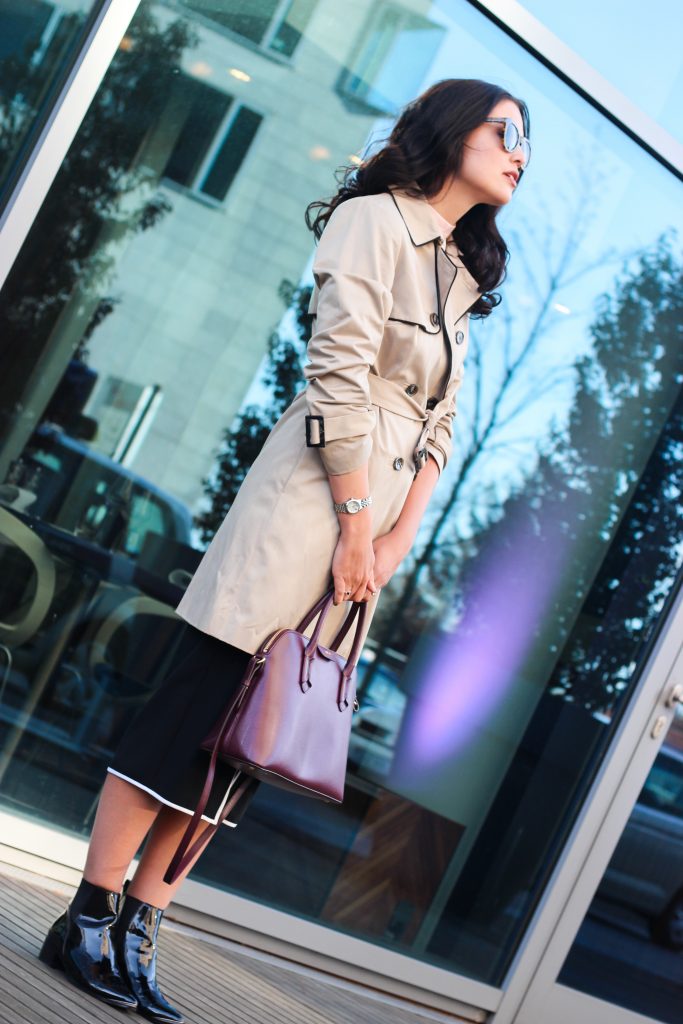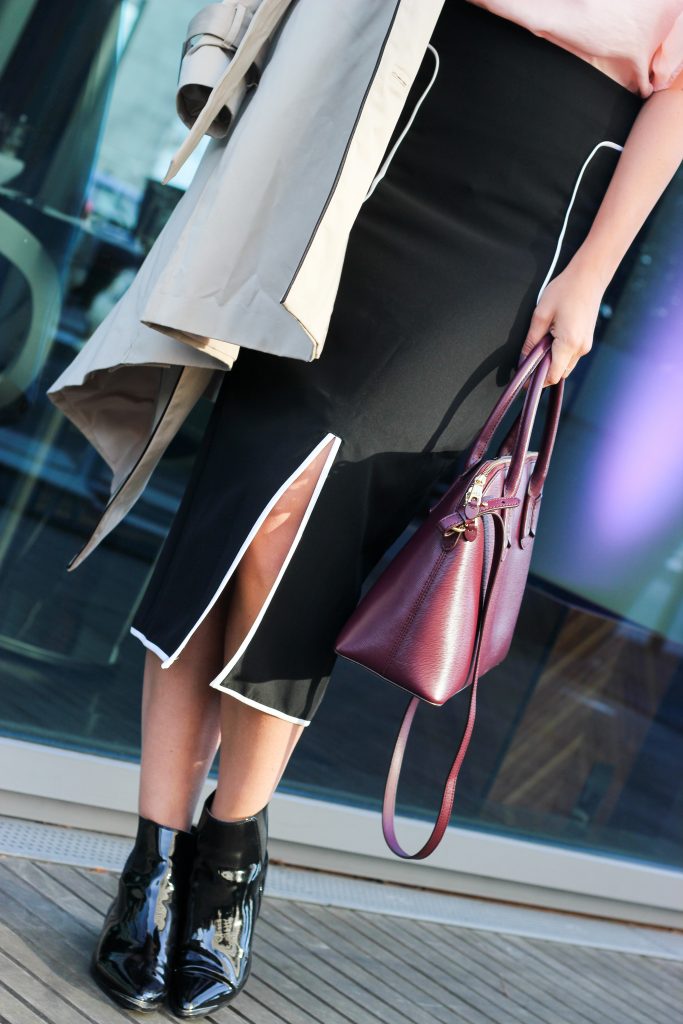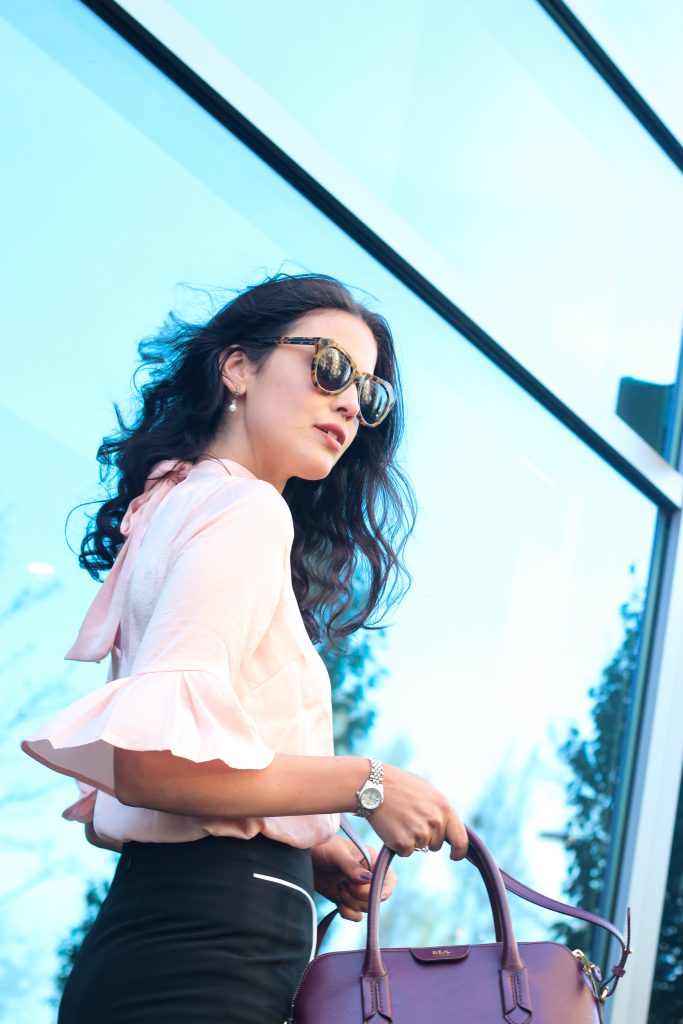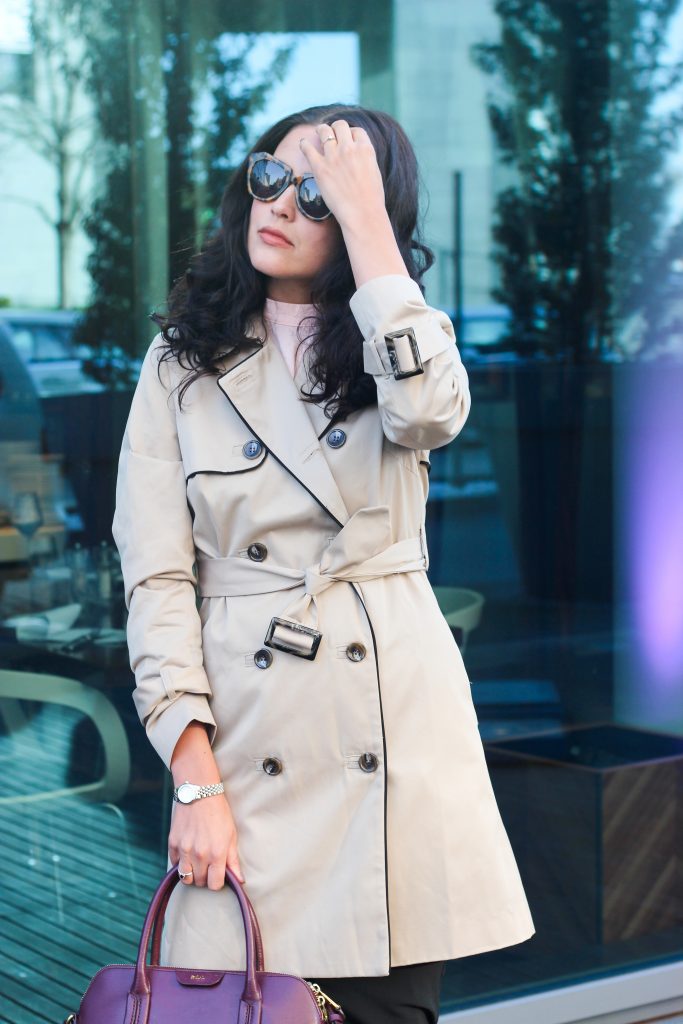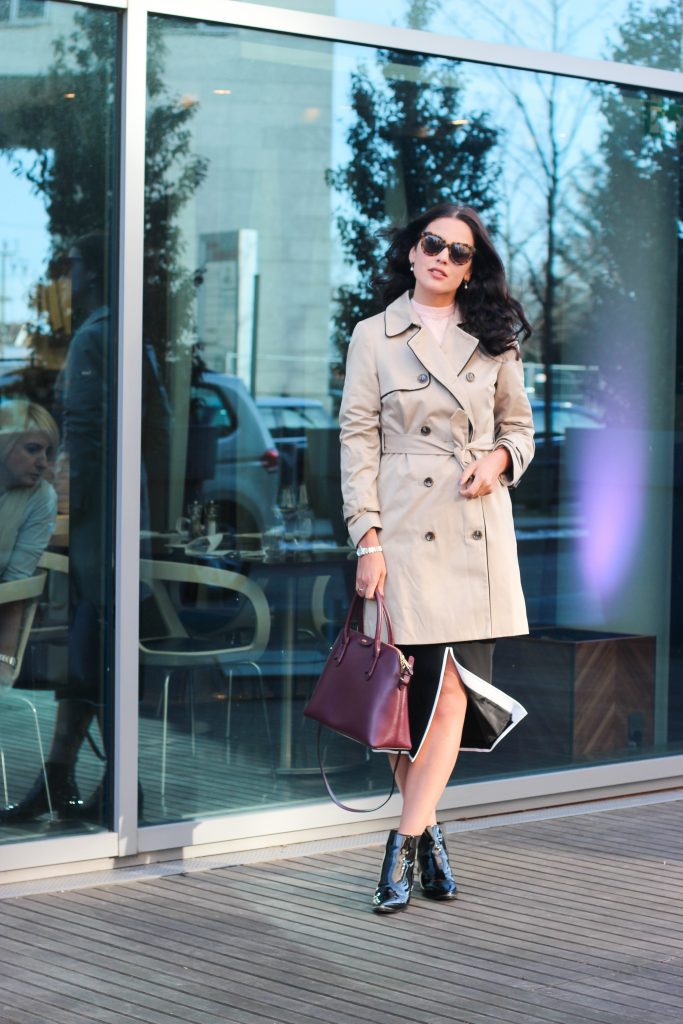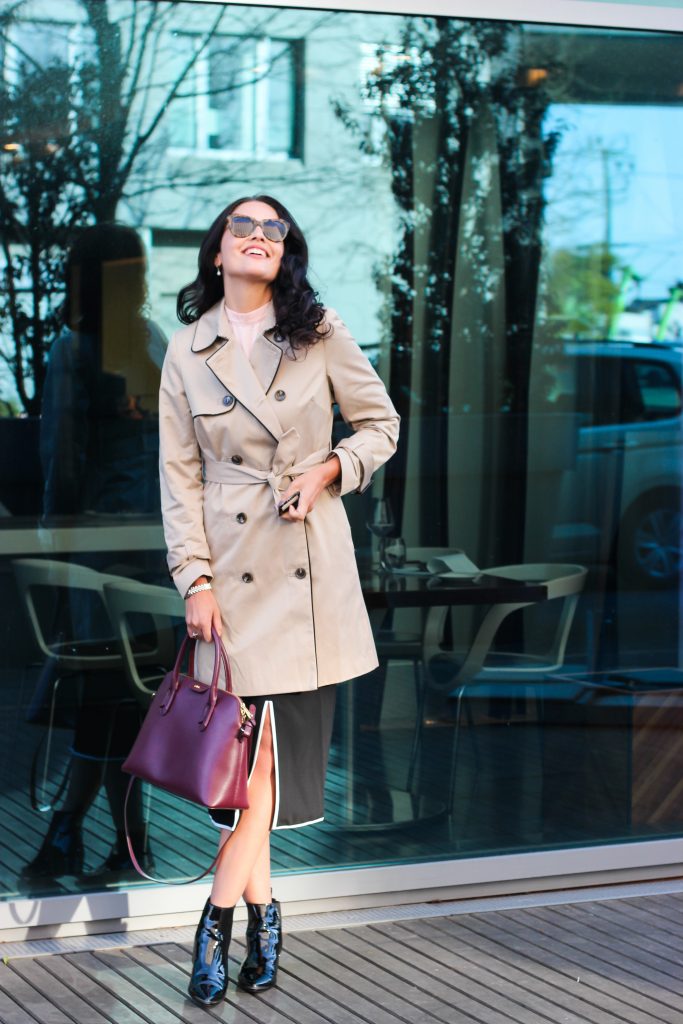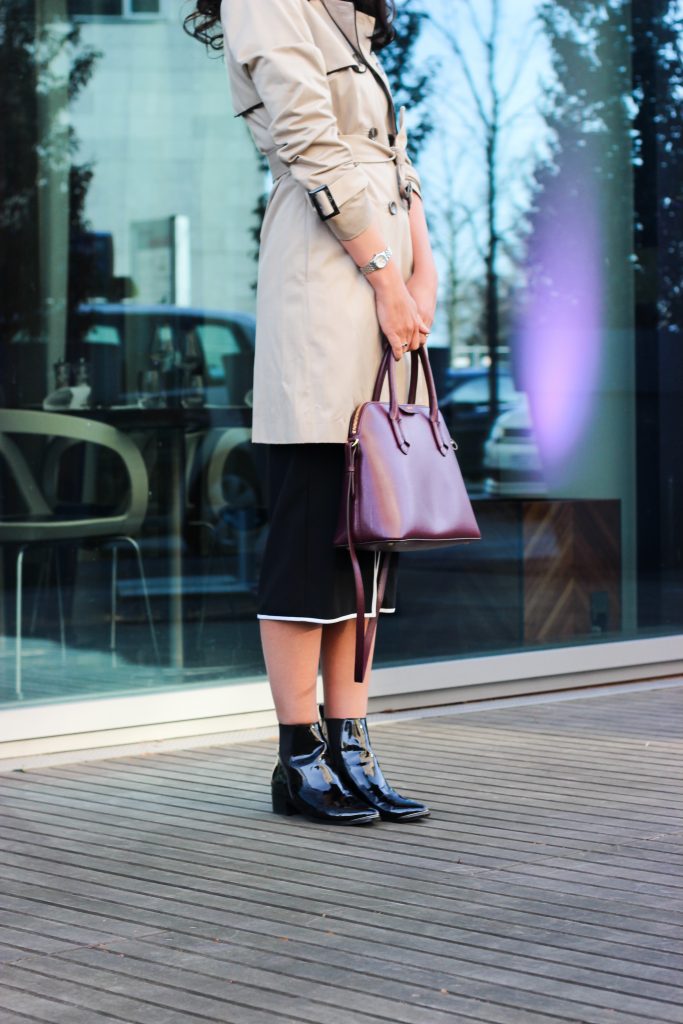 What I'm Wearing: V by Very trench coat, V by Very tunic, V by Very piped skirt, V by Very pointed boots, Ralph Lauren bag, Karen Walker Number One sunglasses, Michael Kors watch
Photographer: Tatiane Kozijn | Instagram: @tatianekozijn
Location: Frankfurt, Germany