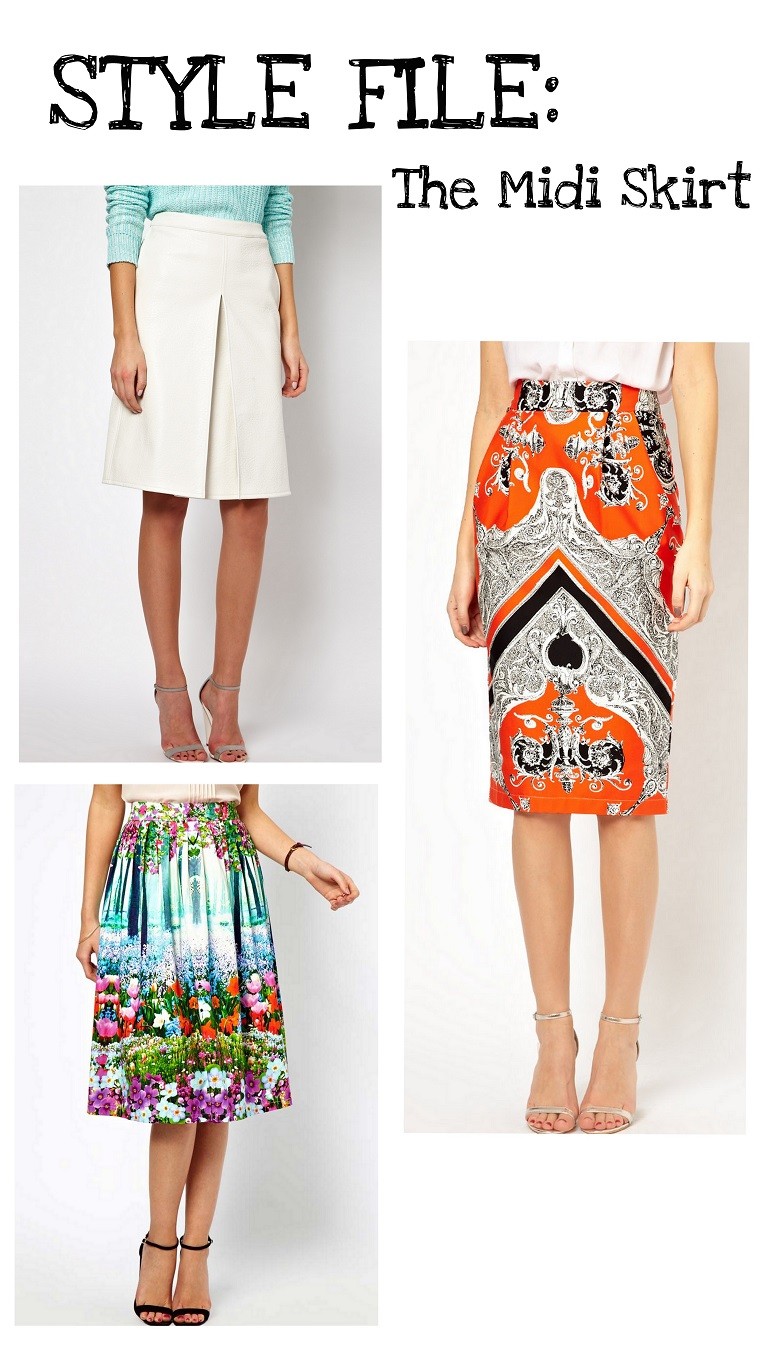 Today I'm introducing a new kind of article on
Fashioncontainer
. It's called
Style File
and everytime another item or trend will be the center of attention. There are a zillion of style blogs where us bloggers show what we are wearing, but so little do we actually discuss the different ways to wear an item. Let's kick off the first
Style File
with my latest crush: the midi skirt.
Midi skirts don't seem to have the best reputation. They are often being labelled as boring and unfashionable. Well, according to me that's not true anymore at all. The midi skirt is very much on-trend and is so versatile to wear. A while ago, I wouldn't easily choose for such a skirt, but now I see how elegant it looks. In fact, I think that while wearing a midi-length skirt instead of a shorter one, you can easier get away with chunky accessories, a top that shows some décolleté and bright colours and prints. With a short skirt, it easily looks tacky and cheap when you wear a low cut top. So yeah, there are quite some good reasons why we should love a midi length skirt.
If I would sum up all the different ways to wear his skirt, the list would at least be a page long. So, let's keep it to the essentials. First of all, you can wear it in a very classic way which is appropriate to wear to work or another occasion that requires 'classic' dressing. Match the skirt with a black blouse or a striped tee. The shoes to go with it are black pointy heels for example. When you wear this skirt in your free time, you can pretty much wear anything with it. Go crazy with bright colours and prints and take your coolest high heels out of the closet. Below I'm showing you an example how I would love to wear the white skirt.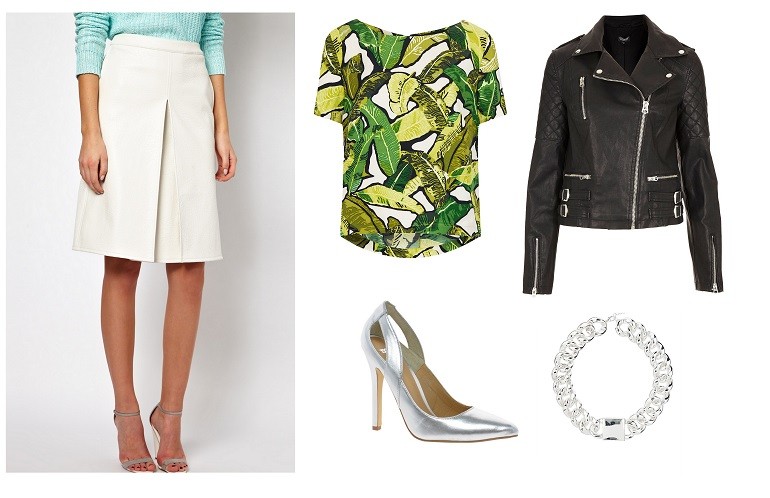 Wearing an eyecatching skirt like this for sure takes some guts, because I can guarantuee that people will turn around to stare at you. If you are not too comfortable with prints, pair the skirt with 'calm' items, such as the denim blouse as seen below. Another option would be a white tee or blouse. If you're not afraid of colour and prints: try to pair it with a bright blouse in a tangerine colour. You can wear any colour which is close to the colour palette of the skirt, so pretty much any colour of the rainbow. Black, white or grey is also possible.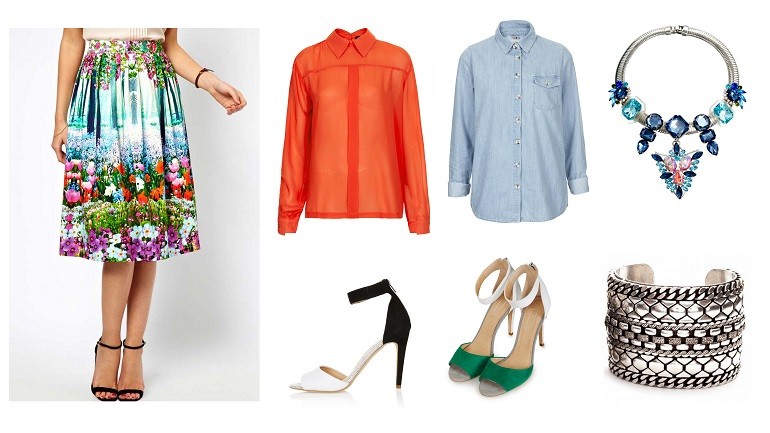 Last but not least: an orange baroque skirt print. I promise, I didn't pick it because I'm Dutch and it's our national colour, lol. I actually love the colour orange a lot, because it goes well with my skin tone. Comparing to the other skirts, this one is probably the most limited when it comes to matching it. Colours I would recommend to wear with it are: pastel orange, black, grey, silver and white. If you want to go for the save option, then only wear this skirt with plain items such as a white or grey tee. Patterned tops as seen below can be tricky, but when you throw a simple white jacket or blazer over it, the balance is back.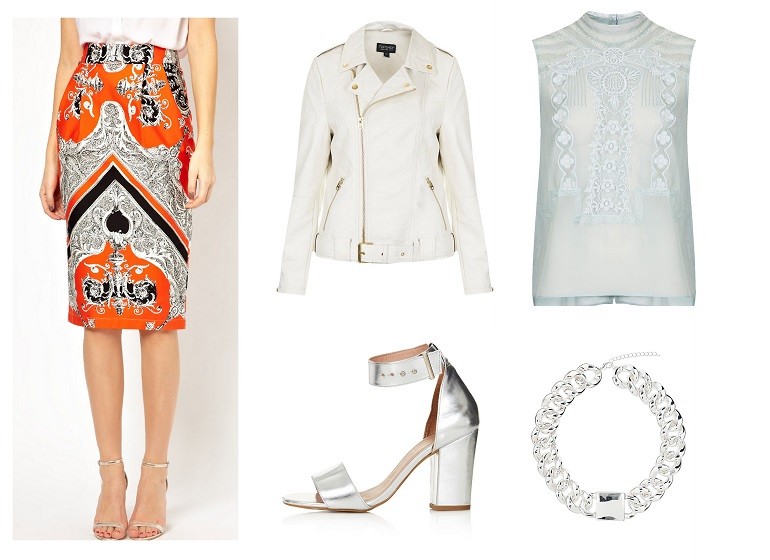 I really hope you enjoyed the first edition of Style File and if you have any suggestions for trends or items that you want to have discussed the next time, let me know. Oh, and by the way: all three skirts are on its way to me right now. Thanks a lot ASOS!
Fashioncontainer is on: