Metallic clothing and accessories tacky? Move on! It's trendy and can be enormously elegant. If styled right! Especially with the holidays coming up, here is some inspo to incorporate metallic in your outfits.
1. Metallic skirt and shoes
Midi skirt all the way silver? Oh yes! I've been obsessed with this style ever since I got it: fits like fairytale.
2. Subtle silver
Metallic garments a little too daring for you? Then try to work with metallic accessories instead. This silver bag by DKNY is surprisingly easy to style and so chic!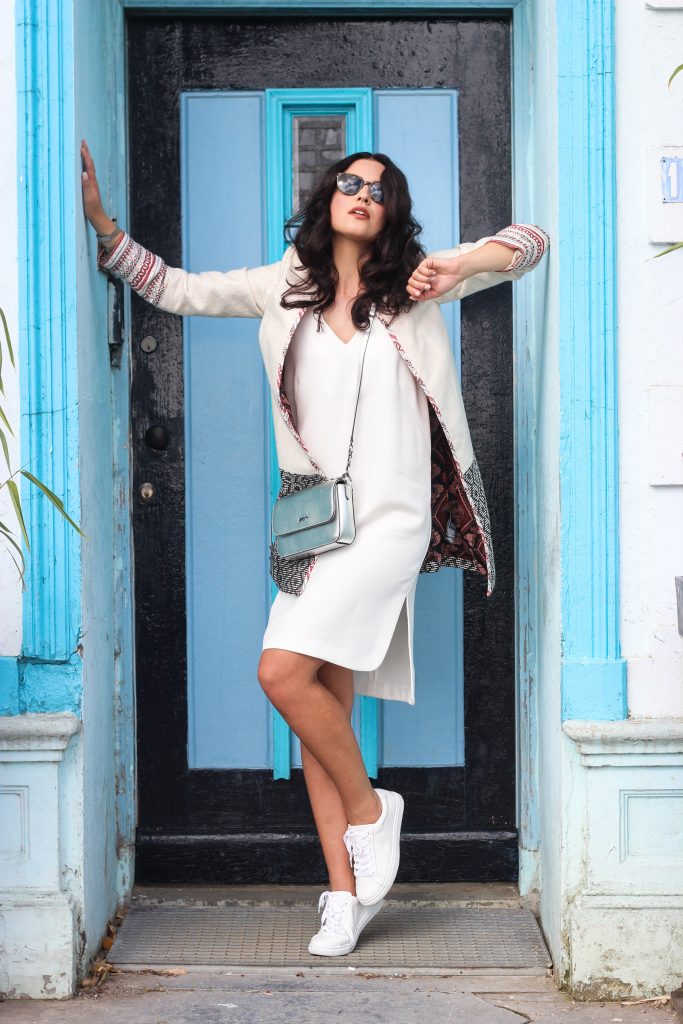 3. Gold metallic
Tricky to style, for sure. I personally love gold with white, hence this combo! The casual lace up style from the top balances out the extravagance of the skirt. Perfect look for a festive dinner! (or to spend an afternoon on a yacht ;))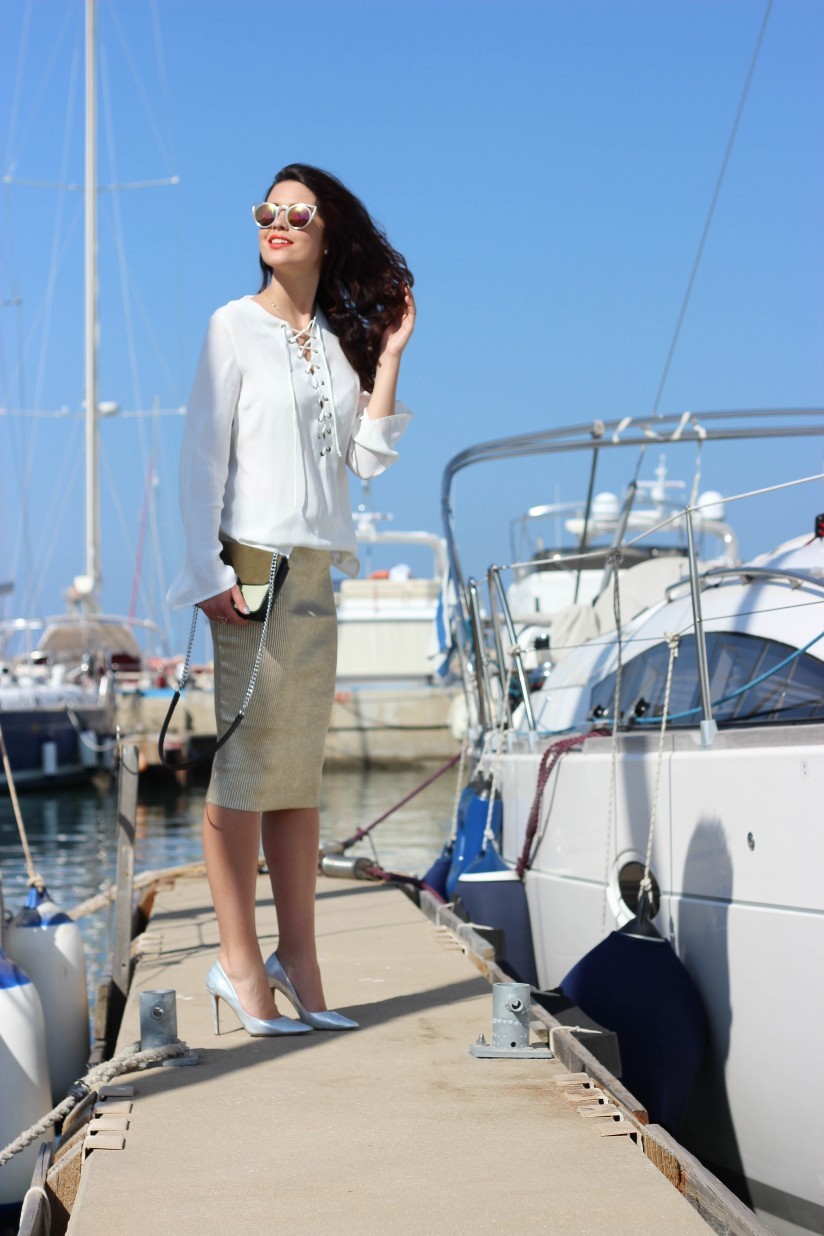 4. Metallic gold part 2
So apparently I love gold skirts! This time styled with a grey ruffled top and hat for a more casual and laid back look than the previous one.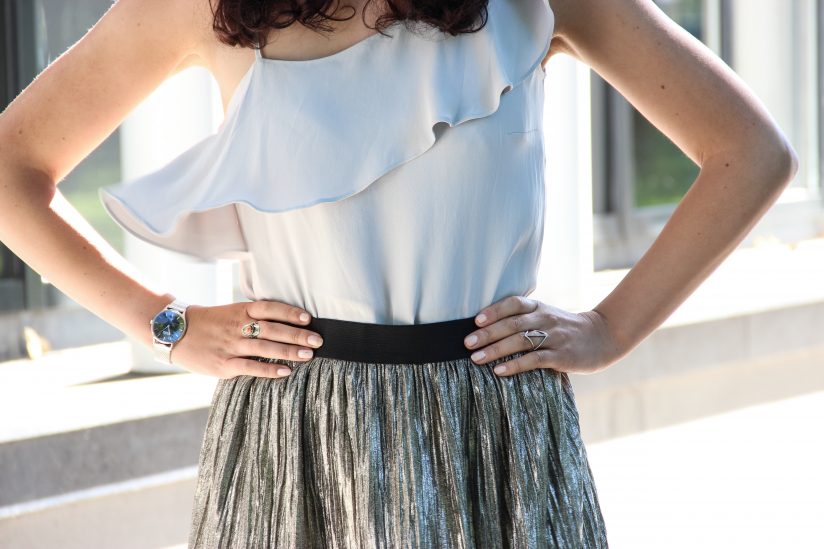 5. Gold sneakers
Gold converse, ha! A little daring but oh so fun. These add a little quirk and unexpected touch to an otherwise very classic outfit.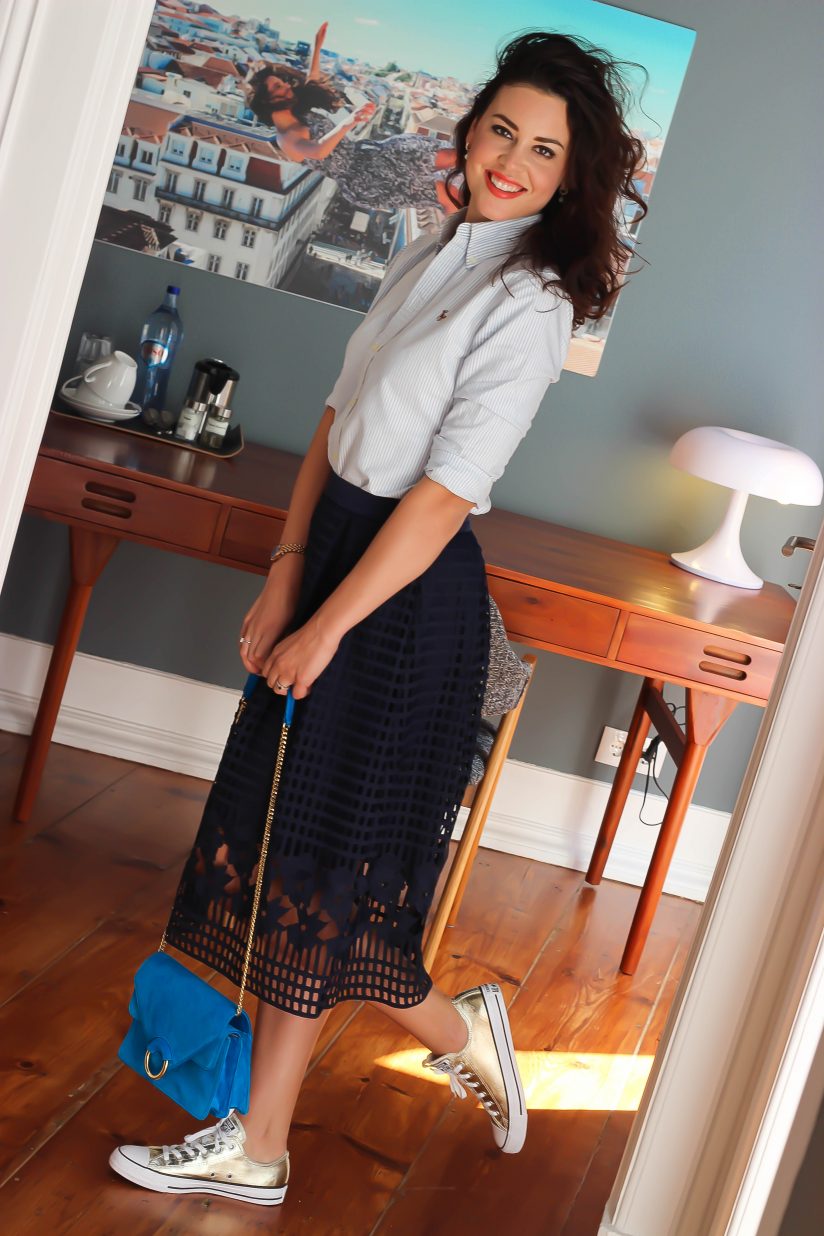 Photographer: Tatiane Kozijn | Instagram: @tatianekozijn
Locations: New York, the Netherlands, Israel, Portugal