I remember that Topshop stocked shoes with a metallic heel several seasons ago, but I unfortunately missed out. It always hurts so badly when an item that's 1) super awesome and 2) affordable is out of reach! Good for me they came back with something quite similar, a black textured pair of strappy shoes with a silver metallic heel.
I once again opted for a pair of distressed jeans, I've basically been living in this pair the last few weeks. They're so incredibly versatile! Along with a textured white top from Asos which I unfortunately already messed up with a stain by now (ugh! Love and hate relationship with crisp white) and a silver metallic jacket which is a lot easier to wear than I initially thought when I purchased it at Zara more than two years ago. When you're living on a student budget, it isn't always easy to justify a purchase which versatility can be questioned, but I can proudly say that I have no regrets buying it.
What feels better than it being Thursday night and you've got 4 long days off ahead? Ahh, I honestly can't think of anything that would make my sleep deprived self happier right now. Even though I'm planning on taking it easy, Hassan and I planning a little one-day road trip. Destination is yet unknown, but with all gems Western Australia has to offer, I'm pretty sure we'll find something awesome that we haven't visited yet. And what are your plans for the long weekend?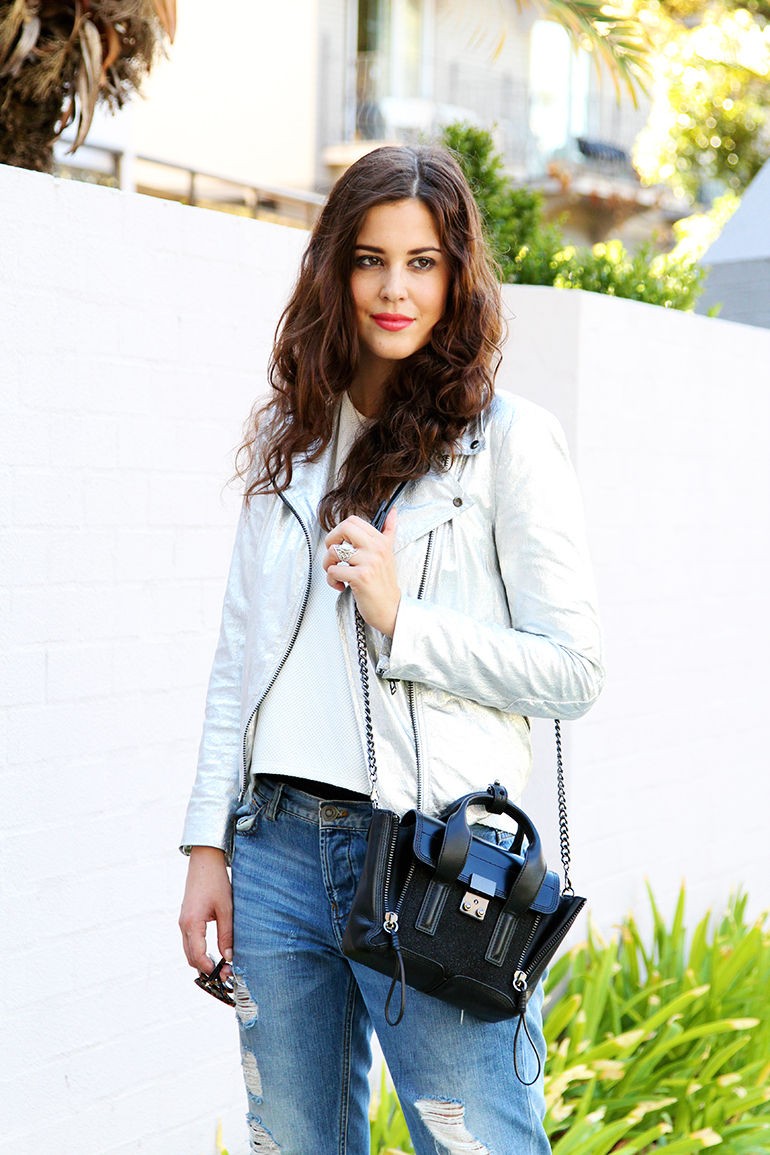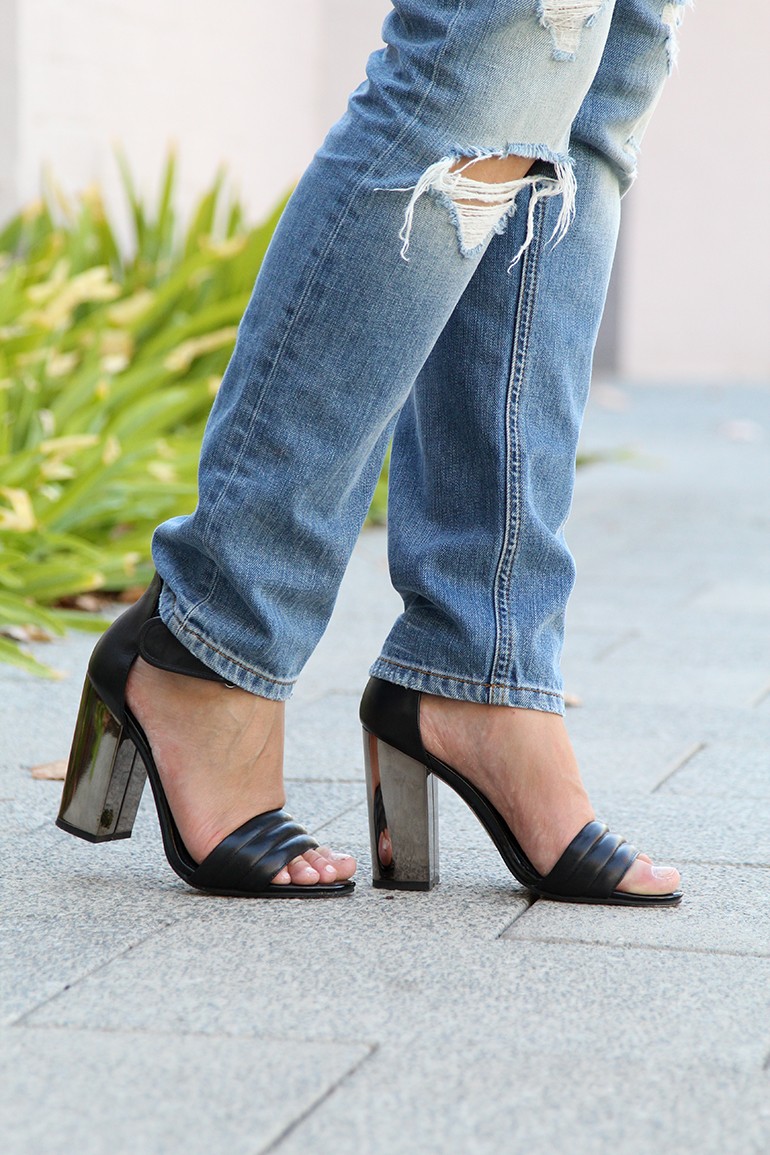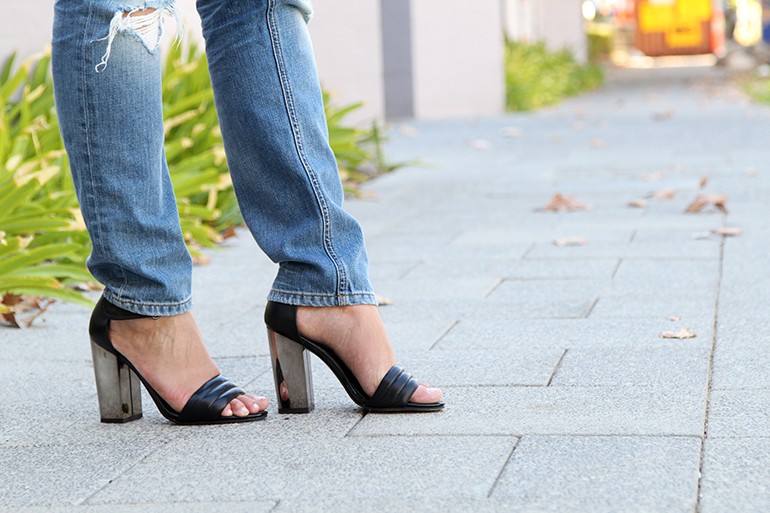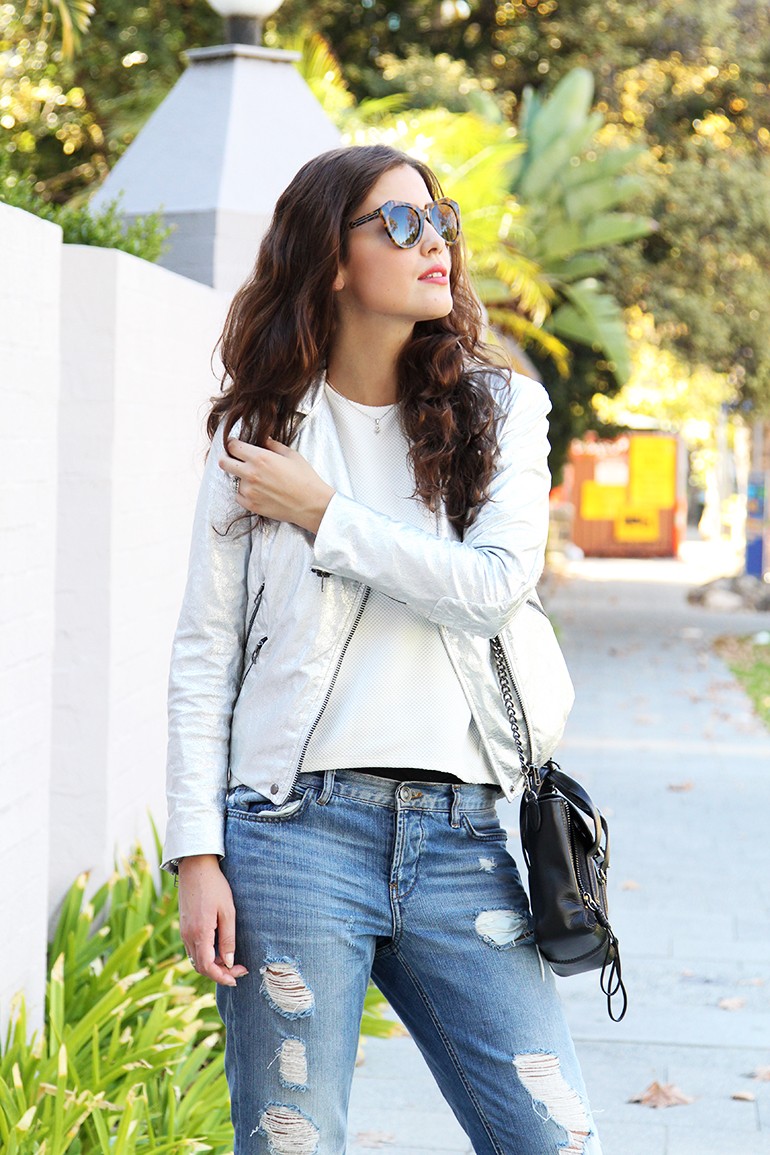 Pictures by Hassan Mounzer
Wearing: Zara jacket (similar here), Asos top, Asos boyfriend jeans, Topshop heels, 3.1 Phillip Lim bag, Karen Walker sunglasses