Can we agree there's no garment so iconic as the Breton stripe? The best part of this striped turtleneck sweater by Breizh is how versatile it is.
From ladylike chic with a buttoned midi skirt and heels to super casual with jeans and sneakers. But you know what you probably haven't thought of yet? Wearing stripes in a festive outfit! Let's make it a challenge to wear stripes this holiday season with, let's say, sequins!
3 out of the box tips to wear the Breton stripe:
1. Make it a festive outfit. Combine your striped sweater with a sequined or glitter bodycon skirt for a playful and chic combo.
2. Wear a breton stripe with a pair of flared trousers in a popping colour such as burgundy, green or camel. Great autumn/winter colour palette!
3. Tuck your breton stripe turtleneck underneath a v-neck dress for the ultimate layering game. Vogue understands.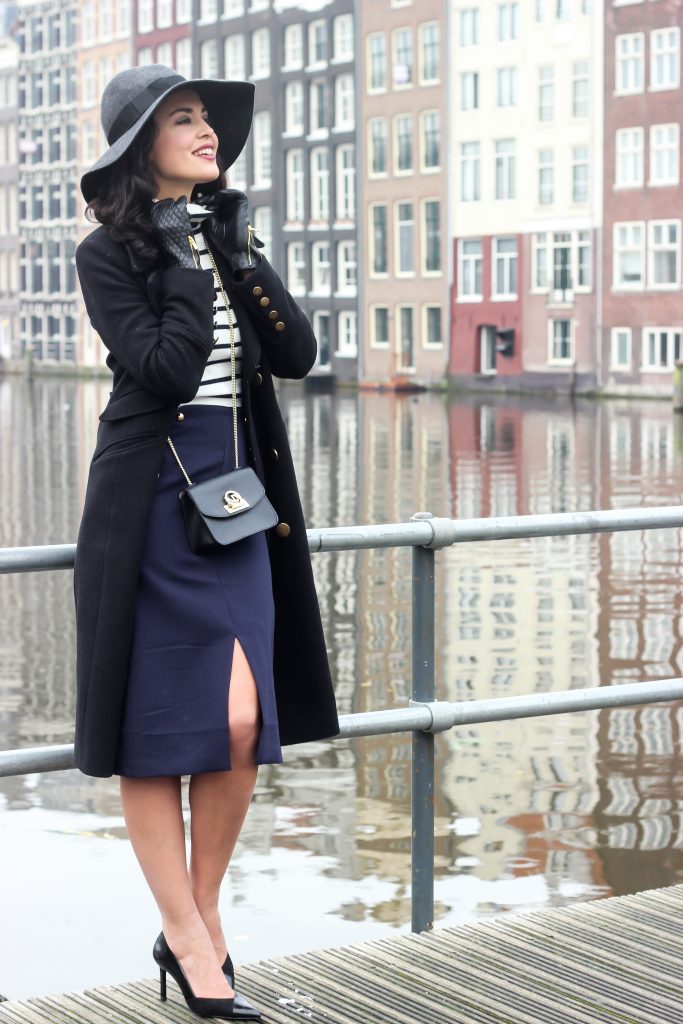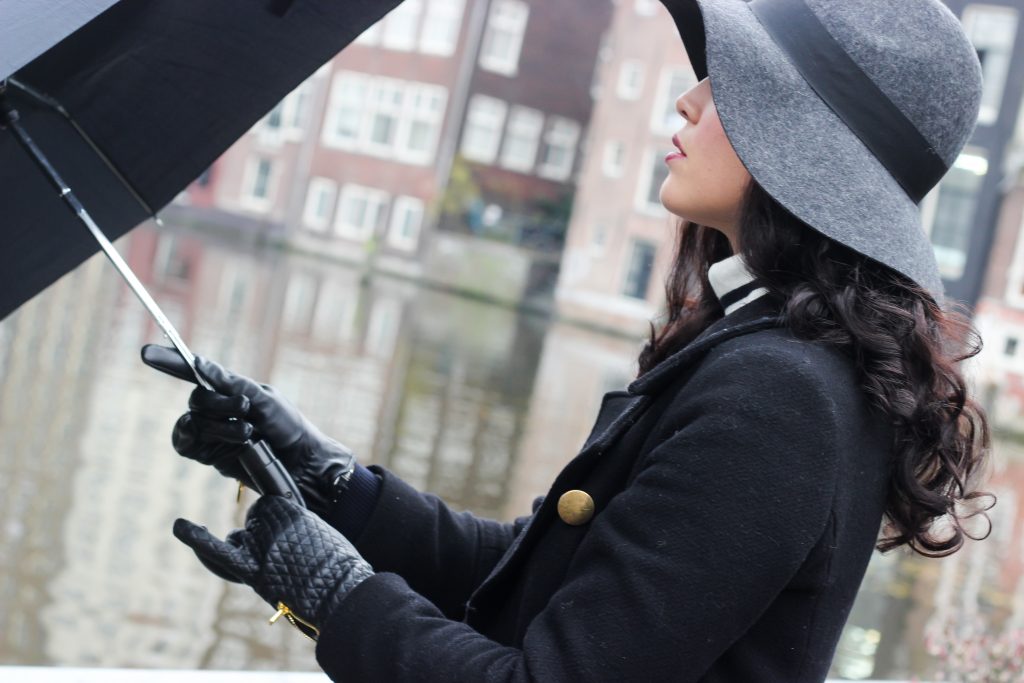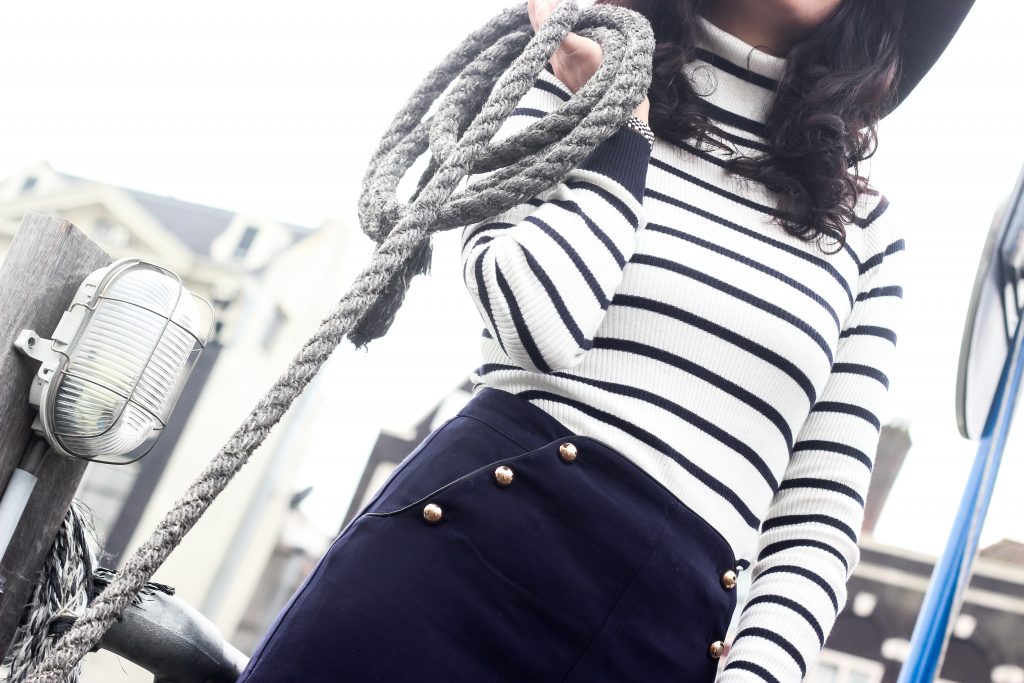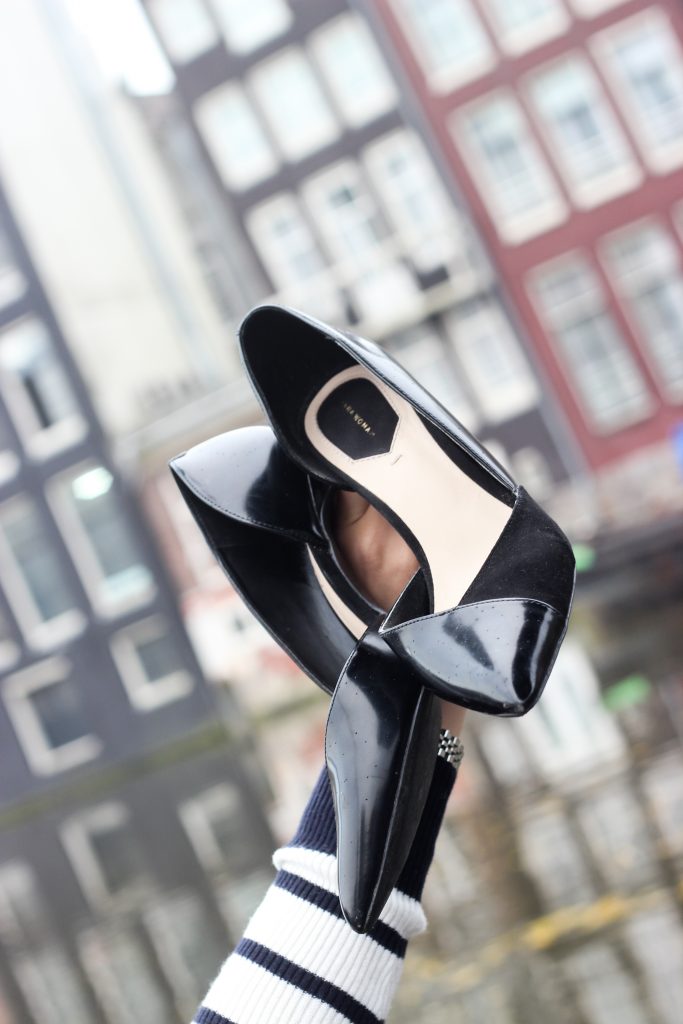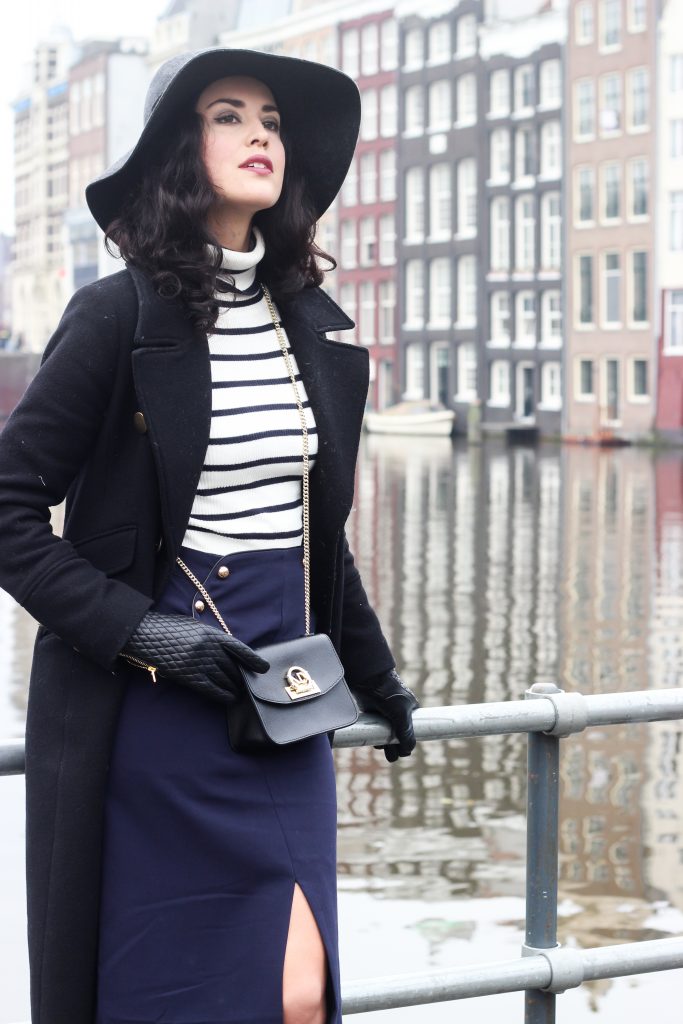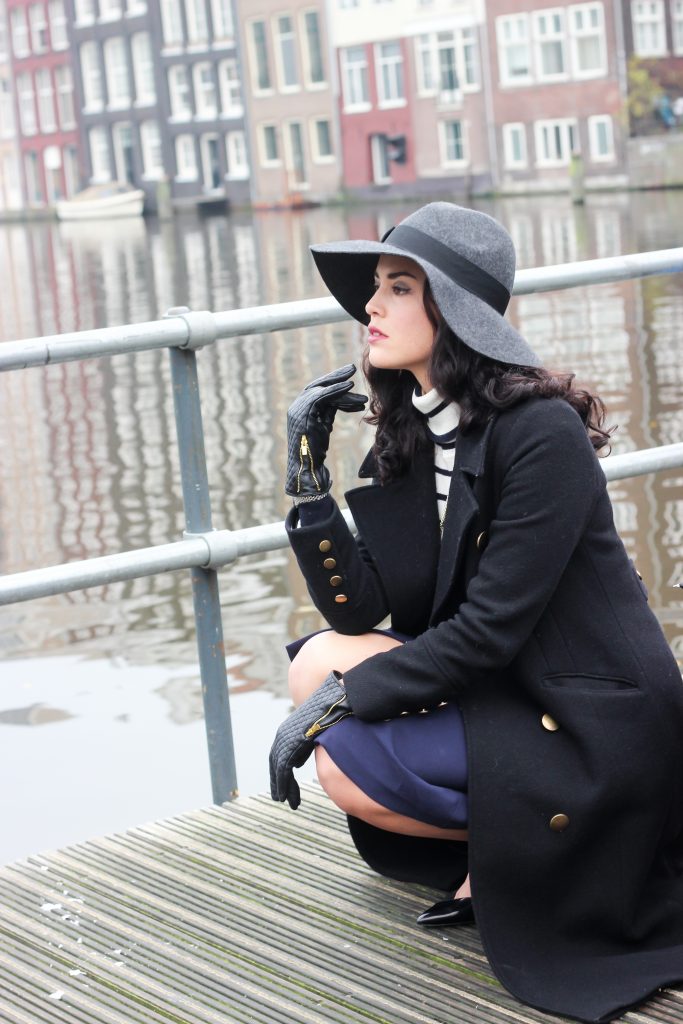 What I'm Wearing: Breizh turtleneck, Oasis midi skirt, Zara heels, Mezzanote bag, Oasis hat, Oasis gloves
Photographer: Tatiane Kozijn | Instagram: @tatianekozijn
Location: Amsterdam, the Netherlands