New day, new energy, new hotel.
We stayed at Mama Shelter in Paris, a funky boutique-themed institution with hotels all over the world. The concept of Mama Shelter is executed perfectly, that's easy to tell from its characteristic lively vibe. When our friends from the US enthusiastically recalled their visit to the rooftop terrace of Mama Shelter in LA, pointing out the exact same energy and vibe, we understood: this is the power of Mama Shelter. Next mission: experience all its different locations.
The hotel, its restaurant and rooftop terrace all have its distinctive own touch and features. The welcome was super friendly and personal and when we got some freshly baked cookies delivered to our room….we were sold. 😉
As you can see, our room had a cool, industrial vibe. Arty touches like a bedside lamp made out of a batman mask (the only problem was that we didn't know how to turn it off), writing on the mirror and funky printed carpets are what makes the atmosphere unique. A room like this sure gets your creative brain flowing!
Breakfast, like all the food at Mama Shelter, is excellent. From home-made brioche to fresh grapefruit juice and a generous assortment of pastries: you're guaranteed to a taste of heaven a great start of the day.
Want to know what I'm wearing? Then scroll all the way for the details. More info on Mama Shelter and its different locations can be found by clicking on this link.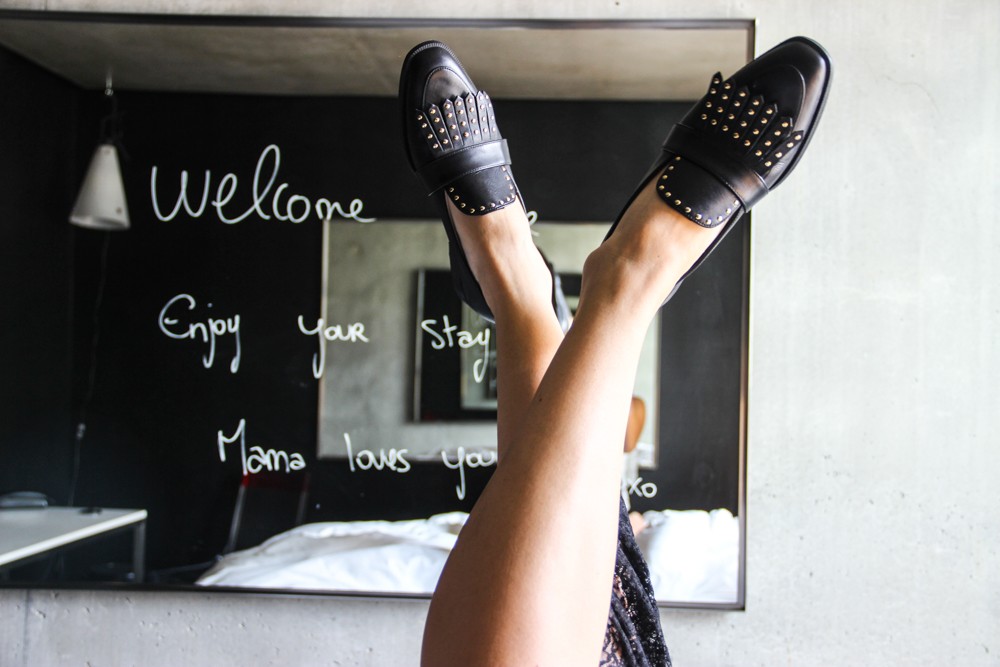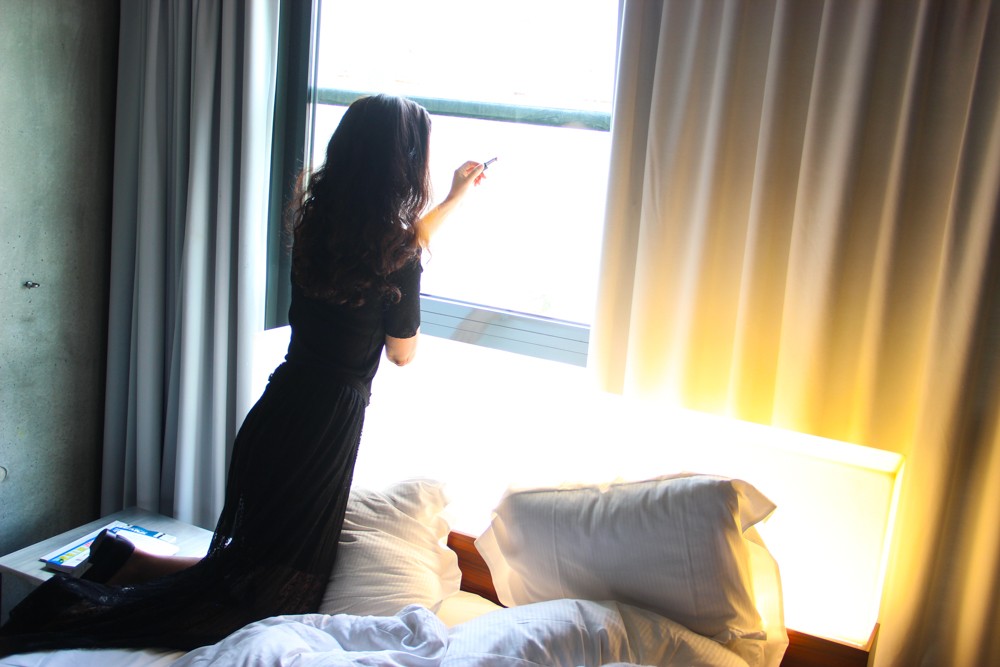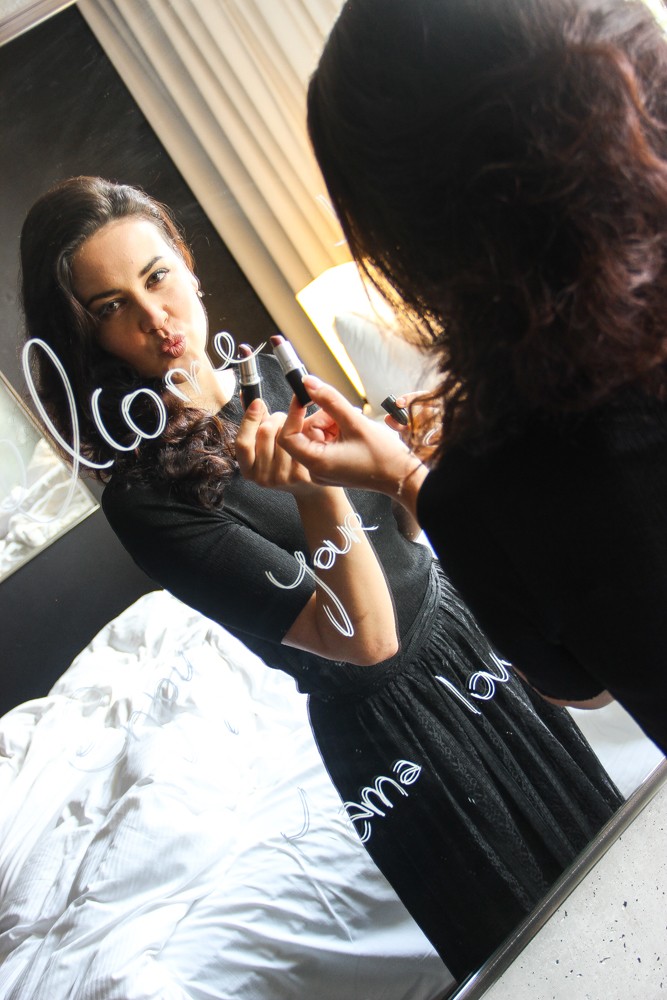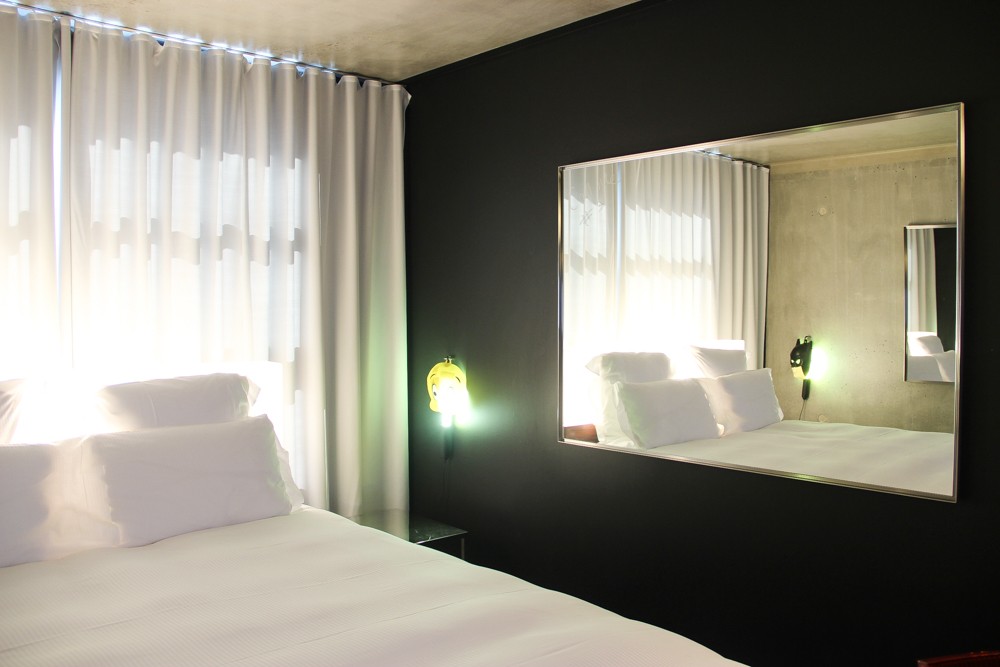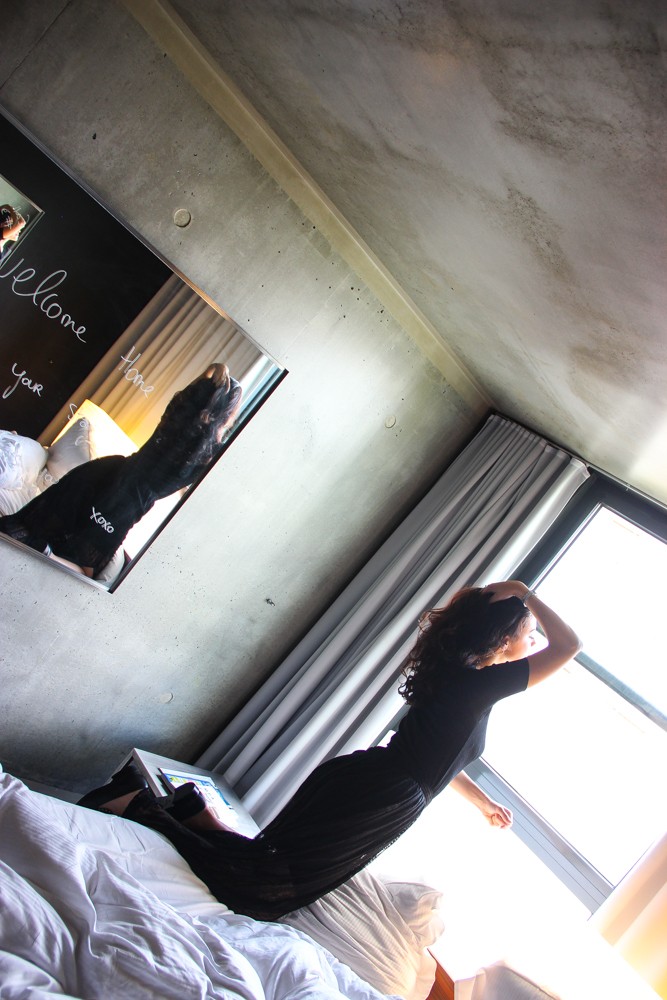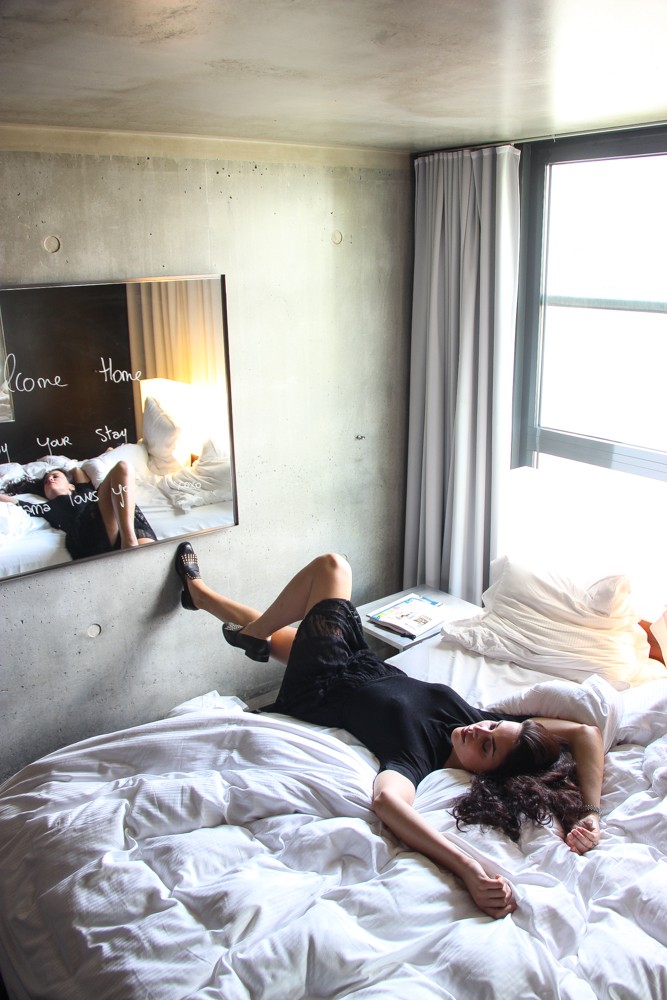 What I'm Wearing: H&M top, Marks & Spencer skirt, Fabio Rusconi loafers
Photographer: Tatiane Kozijn | Instagram: @tatianekozijn
Location: Paris, France