There are so many nice bars, cafes and restaurants in Lisbon that it actually leaves me clueless where I should begin. I personally like bars where I have the option to start with a few drinks and then being able to have dinner afterwards. Nothing is more annoying than having to leave cool places because you can only order drinks, right? That's why the following 11 places I'll be recommending are spots where you can both eat and drink. Just a little warning for the Lisbon first timers: it's unfortunately a very normal process to queue for a table at least half an hour.
1. Sky bar
Situated at the most famous street of Lisbon –Liberdade – at the top of Hotel Tivoli you'll find the Sky bar. It's a lounge bar with the coolest sofa's and the most incredible view over the river, castle and downtown. You can order a selection of specialty cocktails here, all while nibbling on some tasty food. Please do note that Sky Bar is only open in the summer months!
Where?
Av. Da Liberdade 185, Lisbon

2. Urban Beach
At first sight, Urban beach looks a bit like a deserted spot on the river side. Finding where to enter is a little tricky too, but once inside you find yourself in the middle of a luxurious lounge, club and restaurant all in one. They serve delicious sushi, great drinks and after you finish dinner, you can make your way to the club which is on the other side immediately. A super sophisticated spot that's a regular backdrop for fashion parties and VIP celebrations. Prefer to see the sun going down while enjoying some relaxing lounge music? Then chill out on one of the lounge beds which you can find at the bar outside.
Where?
Av. Brasília, Lisbon

3. Cervejaria Ramiro
That's right, Cerveja means beer. But don't think that's the only thing you can drink at Ramiro. It's a seafood restaurant that opened its doors in 1956 and only serves traditional Portugese food. This is THE spot where locals come, so that means you should be going there too. Try out the grilled tiger prawns for example. Delicious. There's always a big queue upon entering Ramiro so be prepared.
Where?
Av. Almirante Reis nº1 – H, Lisbon
4. Cervejaria Ribadouro
If you want to pay less for delicious sea food, then this is your place to go. You find this easygoing spot at the main street of Lisbon: Avenida da Liberdade. They also have an outdoor terrace, so a great place to sit down, soak up the sun and enjoy lunch.
Where?
Av. da Liberdade 155
When you've been sightseeing in the sizzling heat on the riverside, you're happy to have this fancy lounge terrace waiting for you at the end of the day. This spot on the river side treats you on an incredible view while you re-energize with yummy cocktails and fancy snacks.
Where?
R. Praia do Bom Sucesso, Lisbon
The name already might have given you an idea, welcome to the food Walhalla of Lisbon! The Mercado da Ribeira is the biggest food market in Lisbon since 1892 where everything gets prepared fresh. This is the ultimate spot to try out some typical Lisbon style foods and where the Portugese come together around lunch time. If you can, avoid this place around 2pm and 4pm because it's crazy busy.
Where?
Av. 24 de Julho 50, Lisbon
7. Chapito
Situated in the heart of Alfama, this is where we went for dinner upon recommendation from our hotel when we arrived the first night. No regrets! The food is authentic, fresh and delicious. If you can it's highly recommend to make a reservation because the queues and waiting time are long even as late as 10 pm.
Where?
1– 7 Costa do Castelo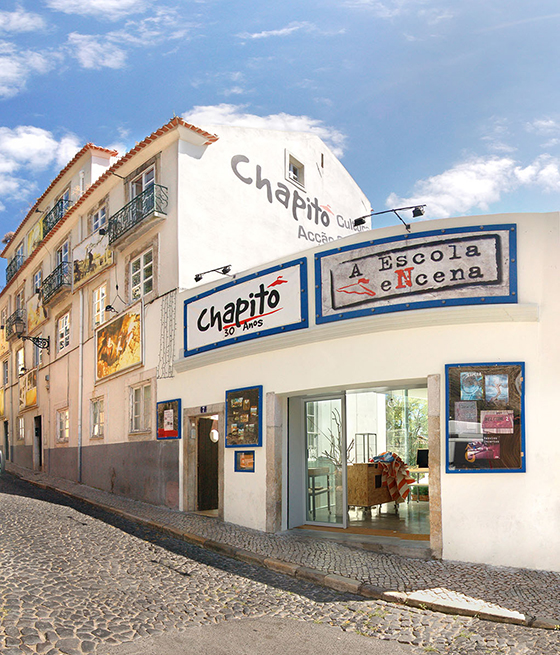 8. Tapas bar 52
If you wouldn't know better, the outside of this place makes you believe you're about to enter a sports bar serving greasy burgers. BUT. You couldn't be more wrong This place is true gem. Delicious tapas. Do me a favour, order the garlic shrimps.  They also serve some traditional Portugese dishes here too, so a great opportunity to get a taste of the cuisine without ordering a gigantic plate.
Where?
Rua Correia Teles, 31 B
9. Bambu

Feed your spirit is the slogan of this outdoor cafe on avenida da liberdade and they couldn't have chosen a better name. Yum! We got here by coincidence. Or maybe I should just say: we were starving and simply sat down at the first place we came across. They serve delicious salads and innovative cocktails. I ordered a so called 'Saquerinha', a cocktail with sake, ginger syrup and kiwi. SO good.
Where?
Avenida da Liberdade, 13,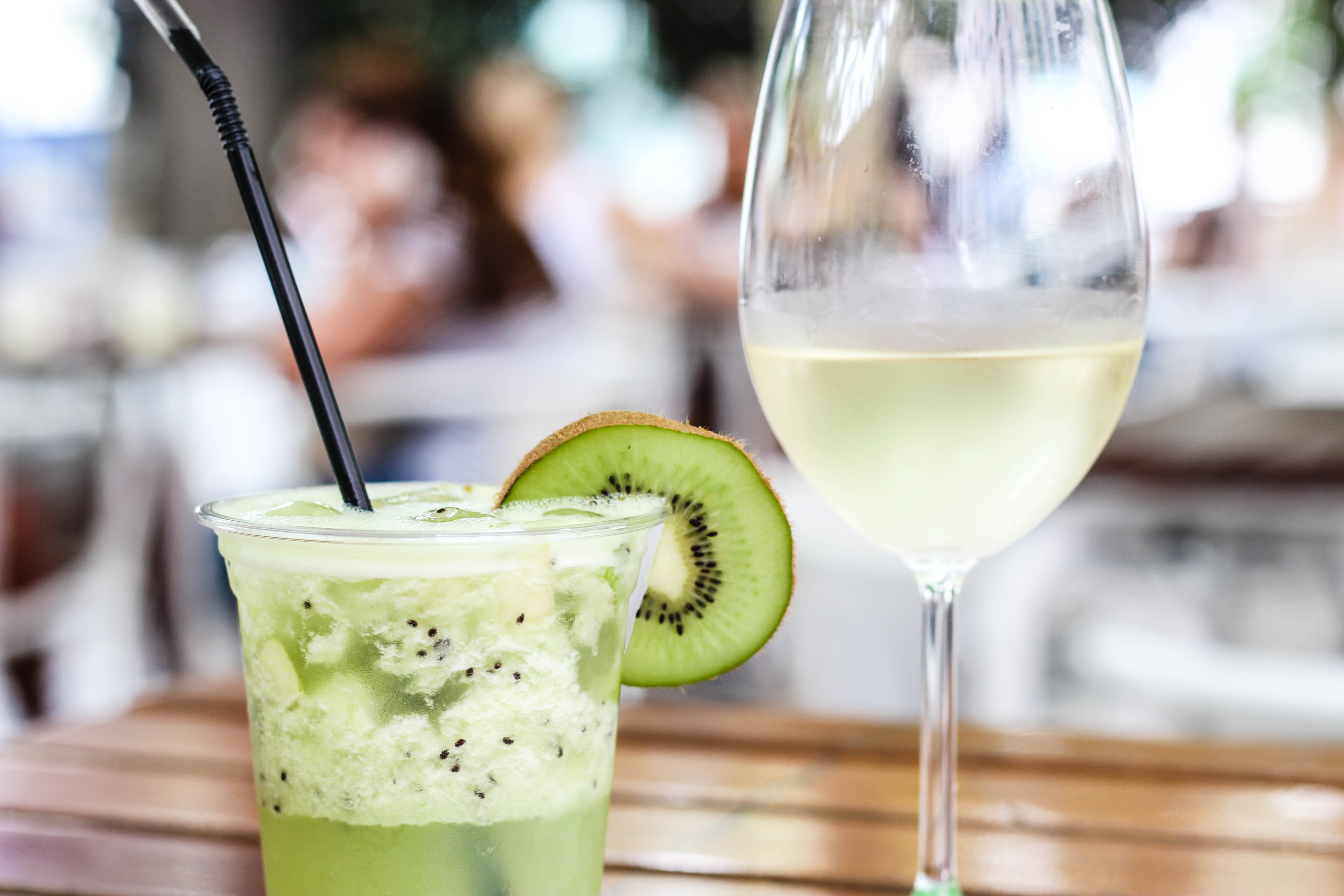 10. Bistro 4
Situated in the Portobay hotel, we were fortunate enough to be invited for drinner and try out their new menu. Well, ofcourse we're not saying no to that. What followed were en ecstatic few hours of tasting one delicious dish after the other.
Where?
Rua Rosa Araújo 8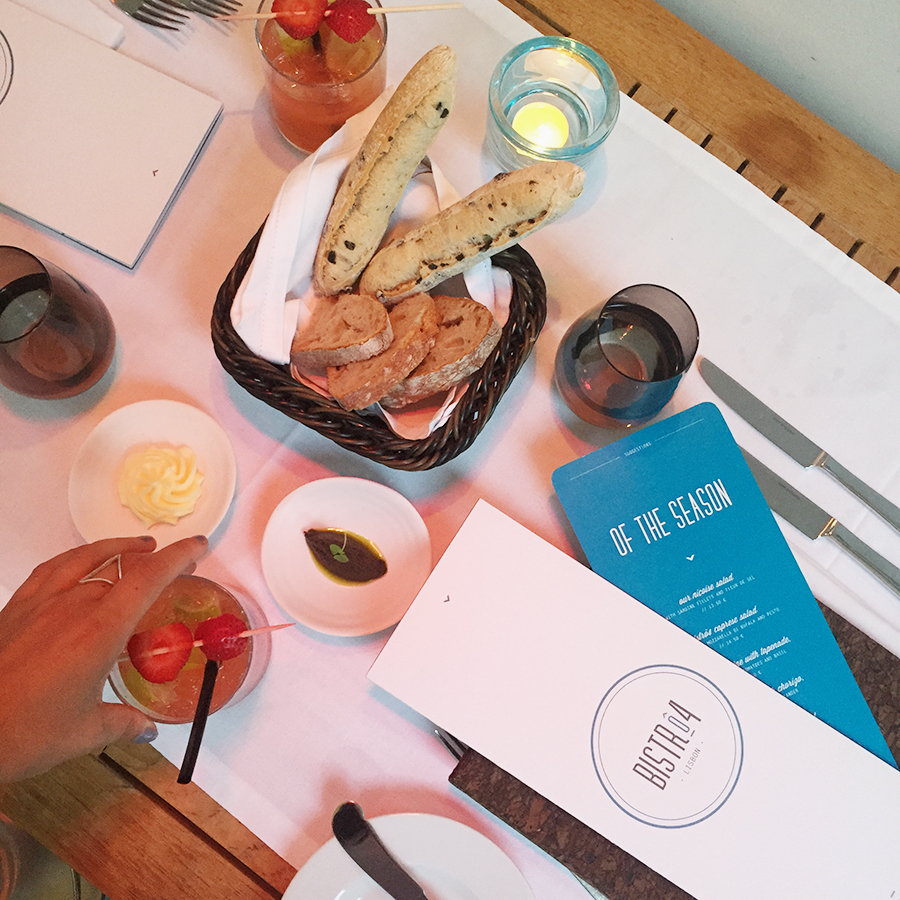 11. Ginjinha tasting
Cherry liquor, the traditional Portugese drink you have to try out! We had our at the Praça do Comércio (read about it in the 7 things to do in Lisbon post) while chilling out on a bench and watching the people pass by on the square.
Photographer: Tatiane Kozijn | Instagram: @tatianekozijn