One week in Lisbon, so much to discover. Today we're listing our 7 favourite things to do while visiting Portugal's picturesque capital.
1. Tagus River
Let's just kick off this list with my favourite thing about Lisbon: the gorgeous Tagus river that flows out to the ocean.The 25 de Abril Bridge connects the city of Lisbon with the municipality of Almada and actually reminds me a bit of the magestic Golden Gate bridge in San Francisco. There's lots of history to discover on the river side and at the same time it's a great spot to spend an afternoon of wandering and enjoy lunch with a good view.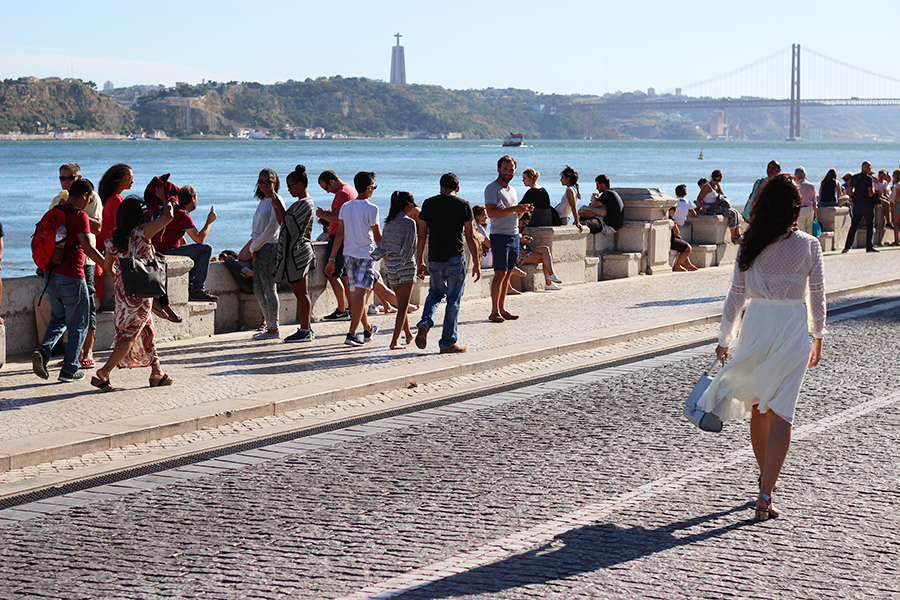 Lisbon is also called "the city of 7 hills", simply because it has been build on 7 hills. What's in a name, hey? When it comes to exploring a city, I'm a firm believer of walking and just see where you end up. The same goes for Lisbon. It's a city with so much history and character to find at every corner and while wandering the 7 hills you'll be treated on the most phenomenal views over town.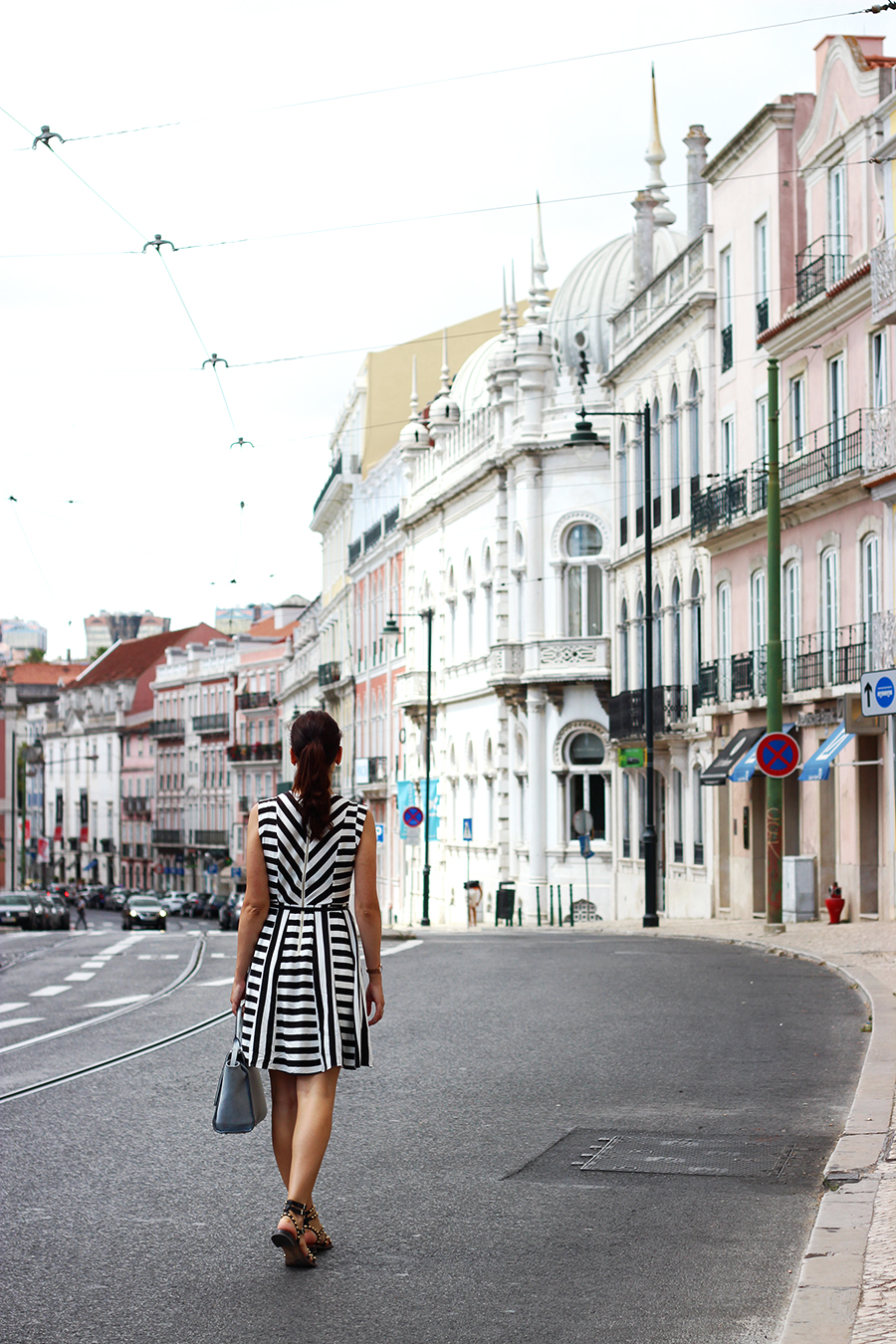 3. Alfama

The Alfama area reminds me a lot of Brazil. It's full of character, artistic and has a wonderful Mediterranean vibe. Alfama is the oldest part of Lisbon and also the only neighborhood that survived the earth quake that took place on November the 1st in 1755. In Alfama you can find many old churches, traditional local bars and looks out beautifully over the city. A few places that we'd absolutely recommend visiting in the Alfama area is the Graça Viewpoint, Panteão Nacional and the Saint George's Castle. We were especially blown away by the Graça Viewpoint which has the most magnificent view. There's also a cafe to sit down and enjoy a drink, plus there's a beautiful church right next to it that you also have to visit.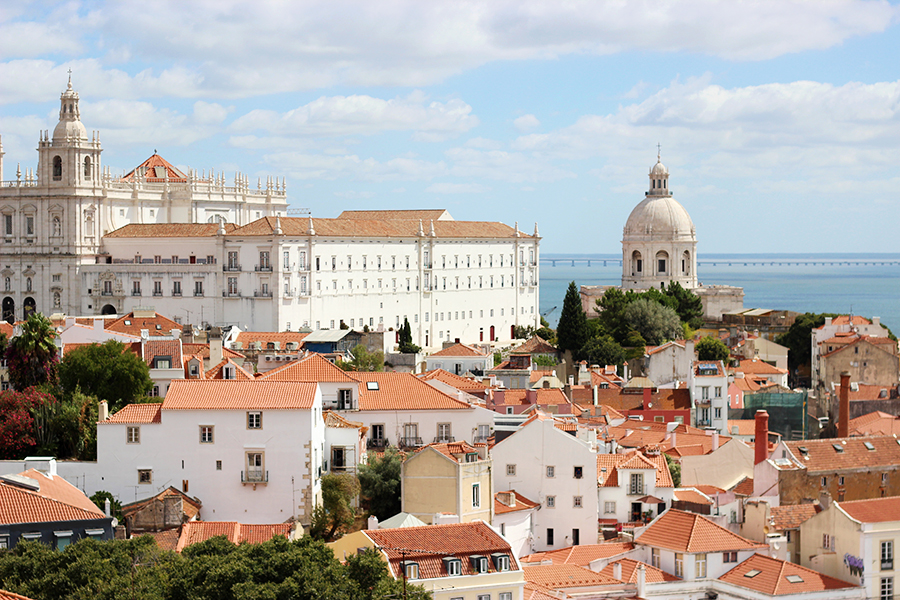 4. Praça do Comércio
Situated right next to the river side, this square is one fine spot for a drink, some strolling and people watching. There's some impressive architecture to see, for example the triumphal Arch of Rua Augusta and the Statue of King José on his horse.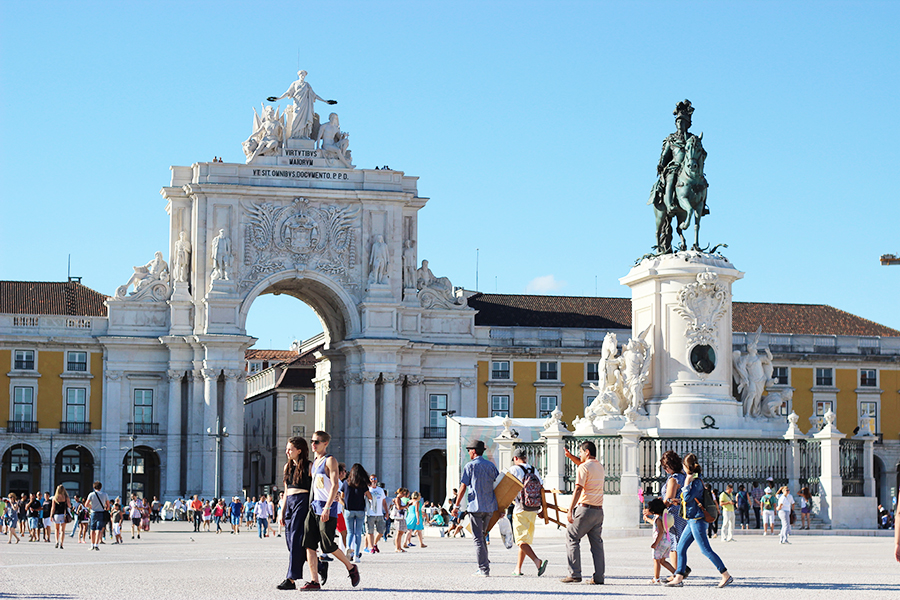 5. Torre de Belem

It's a little cliché, but you have to see the Torre de Belem at least once in your life. The so called defense tower is a majestic building situated right at the river side. You're in for a real historical treat, the impressive piece of architecture is listed on the UNESCO World Heritage site. You can easily reach the Torre de Belem by train (costs you 1 euro or so) or if you like a good walk, you can just get there by foot. While you're in Belem you also absolutely have to pay a visit to bakery 'Pastel de Belem'. They make world famous Pastel de Nata here, which is a pastry with vanilla crème. This sweet treat has been created before the 18th century by Catholic monks at the Jerónimos Monastery.
6. Cascais
Want to escape the city's hustle and bustle or looking to cool down during hot summer days? Then why not head to Cascais for the day? A small village situated at the Atlantic ocean which is the ultimate spot to enjoy some sunbathing and swimming. Cascais is known to be a great surfing spot, so you know what to do when you're not in the mood for sun bathing. Cascais is easily to reach by train from Caisde Sodre in Lisbon and will take you there in a mere 25 minutes.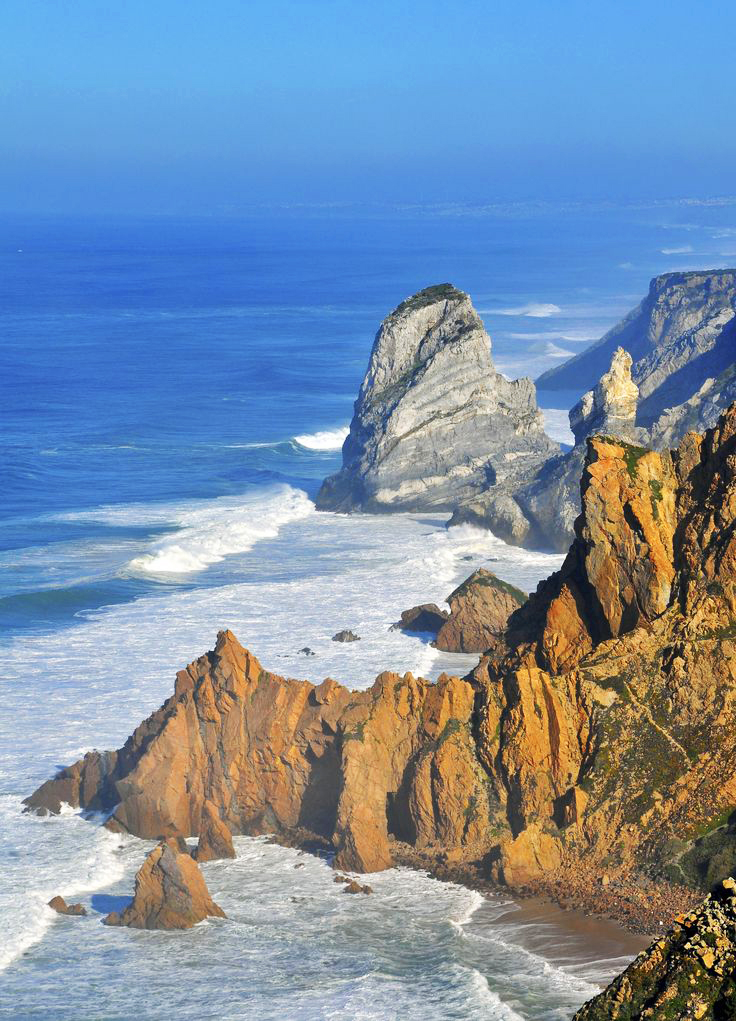 7. Jerónimos Monastery
Another UNESCO World Heritage Site, the Jerónimos Monastery is breathtakingly beautiful. The monastery has an incredible gothic architectural style with details so fine that you're wondering how it's even real. We absolutely loved wandering the site with its beautiful courtyard and secret corners. A must see! After we explored the monastery and church, we simply sat down on a bench in silence for a while just to take it all in.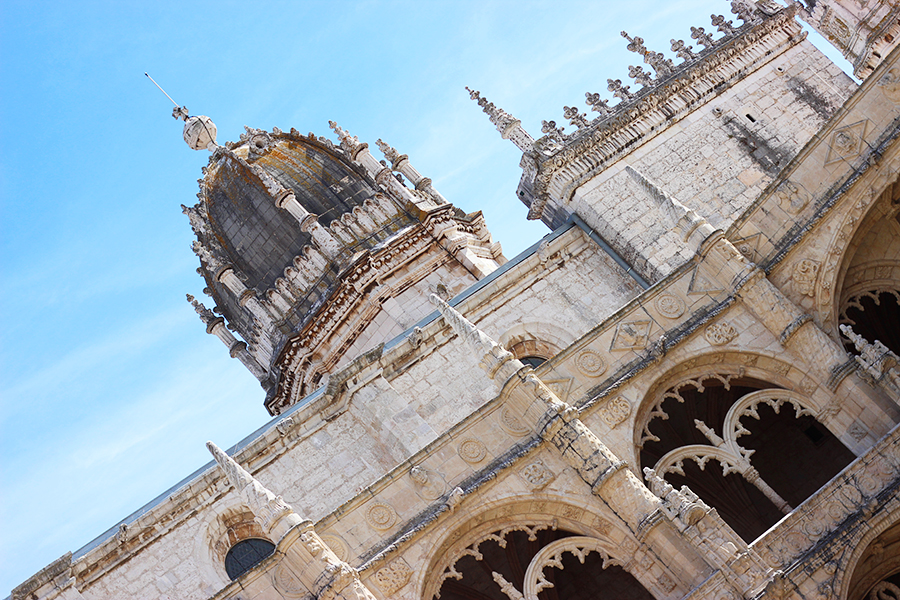 Now it's your turn. Have you been Lisbon before? What did you love most?
Photographer: Tatiane Kozijn | Instagram: @tatianekozijn