Childhood dreams of being a princess, living in a gigantic palace with a handsome prince by our side. Haven't us girls all been there? Little did we know that years later this dream would actually become reality. Well, the palace part at least. It doesn't go unnoticed that the FashionContainer team has had the pleasure to stay at some amazing hotels over the past couple of months and high expectations are always met. Palacio Belmonte was a different story in that regard though. It exceeded our wildest dreams. It exceeded all expectations. It was magic. Want to know why? Then read on.
Search and you'll find
The Palacio Belmonte isn't a place known by the masses. In fact, even our taxi driver had a hard time locating it. The palace is situated in a hidden corner of Lisbon's picturesque Alfama. This neighbourhood is known for its rich history, traditional Fado music, local eateries and many of its tiny cobblestone streets aren't even accessible by car. After the taxi driver asked at least 5 people for directions, we finally arrive at what's supposed to be Palacio Belmonte. Somewhere in a hidden corner perched on the São Jorge Castle's walls, you find Palacio Belmonte. There's no name plate, nothing that indicates that we've just arrived at a hotel. We could never have imagined what's hidden behind two red doors…
Bartolomeu de Gusmao suite
A three level suite build in a 8th century muslim tower with a private rooftop terrace overlooking historical Alfama and the Tagus river. If that isn't extravagance, than what it is? In the round living room -the suite is built in a tower after all- you find two big windows with little seats perched underneath to take in the incredible view. In the room you won't find a TV, which we didn't miss for a second. There's a music player and after long searching, Malena found a fado record (traditional Portuguese music) which we listened to while having our drinks sitting at the window watching the sun go down. Apparently this suite is a favourite among different well known people, for instance Christian Louboutin and One Republic. And oh well, the FashionContainer team joins in too. How unique is that, really?
Suite life
The Palacio Belmonte has 10 different suites, each of which has its very own character letting the historical features of each space meet with modern day design. As a guest you get to experience Portugese history to the fullest simply by wandering the many different spaces the palace has to offer. Discover the hidden corners that feature the remnants of Roman and Moorish towers and spot the distinctive blue and white Portugese tiles throughout the building. Each individual suite is named after a Portugese writer, artist, philosopher, adventurer, inventor or ecologist. While every suite has its own character, what they have in common is that most have beautiful terraces with the most breathtaking views over Alfama and beyond.
Breakfast with a view…
Malena has the habit of waking up early and wanting to have breakfast immediately, while Tatiane loves hanging out in bed a little longer turning breakfast into brunch. At hotels, you're usually forced to have breakfast anywhere between 7 and 10.30 but Palacio Belmonte does this different. You decide at what time you want breakfast and where you want it. On the rooftop terrace, in the garden, the living room: it's up to you. Upon arrival, you basically fill out a list telling what you want, when you want and where you want it. Sit down, relax and enjoy. We opted for the garden terrace that looks out over Alfama beautifully.
Feeling Home
Walking around bare foot, leaving the doors open, being free to make your own drinks with the fine selection of liquors and wines. It's the little things that make us feel right at home in the Palacio Belmonte. While we love staying at luxury hotels, we sometimes feel a little on our toes trying live according certain etiquette and always having hotel staff keeping a keen eye out on every step you take. While we're certainly feeling blessed to live these experiences, we both felt so incredibly in our element with the effortless luxury and sense of home at Palacio Belmonte.
The feeling that counts
The interior impresses, the rich history mesmerizes, but the thing that stays with us most is the realm of peace and calmness you feel present in Palacio Belmonte. Isn't it strange how some places just have the capability to put your wandering mind at rest and your heart to silence? Deep talk that is, sure. But it's true. In the Bartolomeu de Gusmao suite you find a collection of old books, antique furniture and the most incredible rooftop terrace that treats you on a 360 degree view over Lisbon. At night we lay back in our chairs in our bathrobes, enjoying a drink and talking about life while looking at the stars. 7 falling stars. 7 wishes. It's truly unforgettable. We're speechless.
Conclusion
Palacio Belmonte is a place so unique that it can't be described in words. It has to lived. It has to be felt. The perfect place if you're searching for the feeling "I'm coming home" and like the owner Frederic Coustols said: "It's not a hotel, but a luxury guest palace".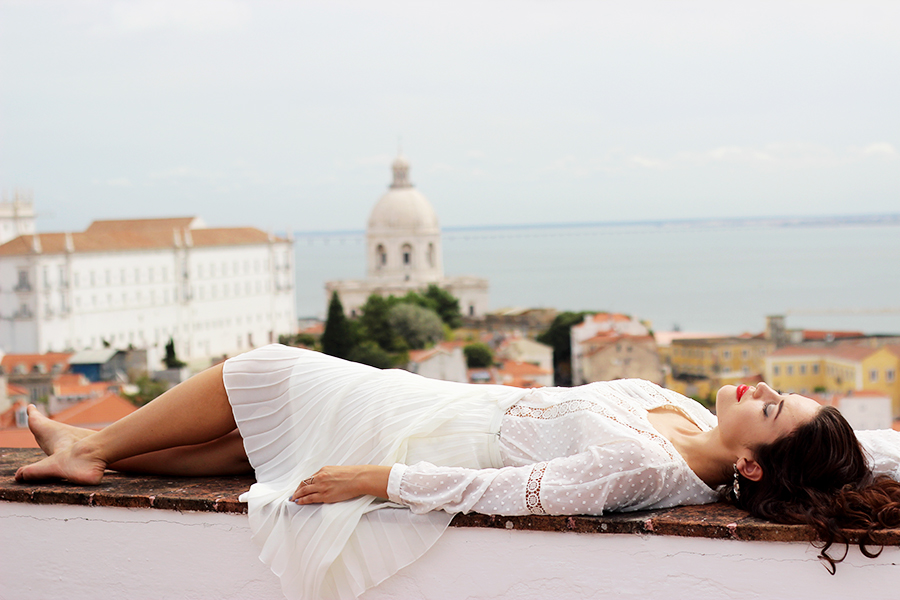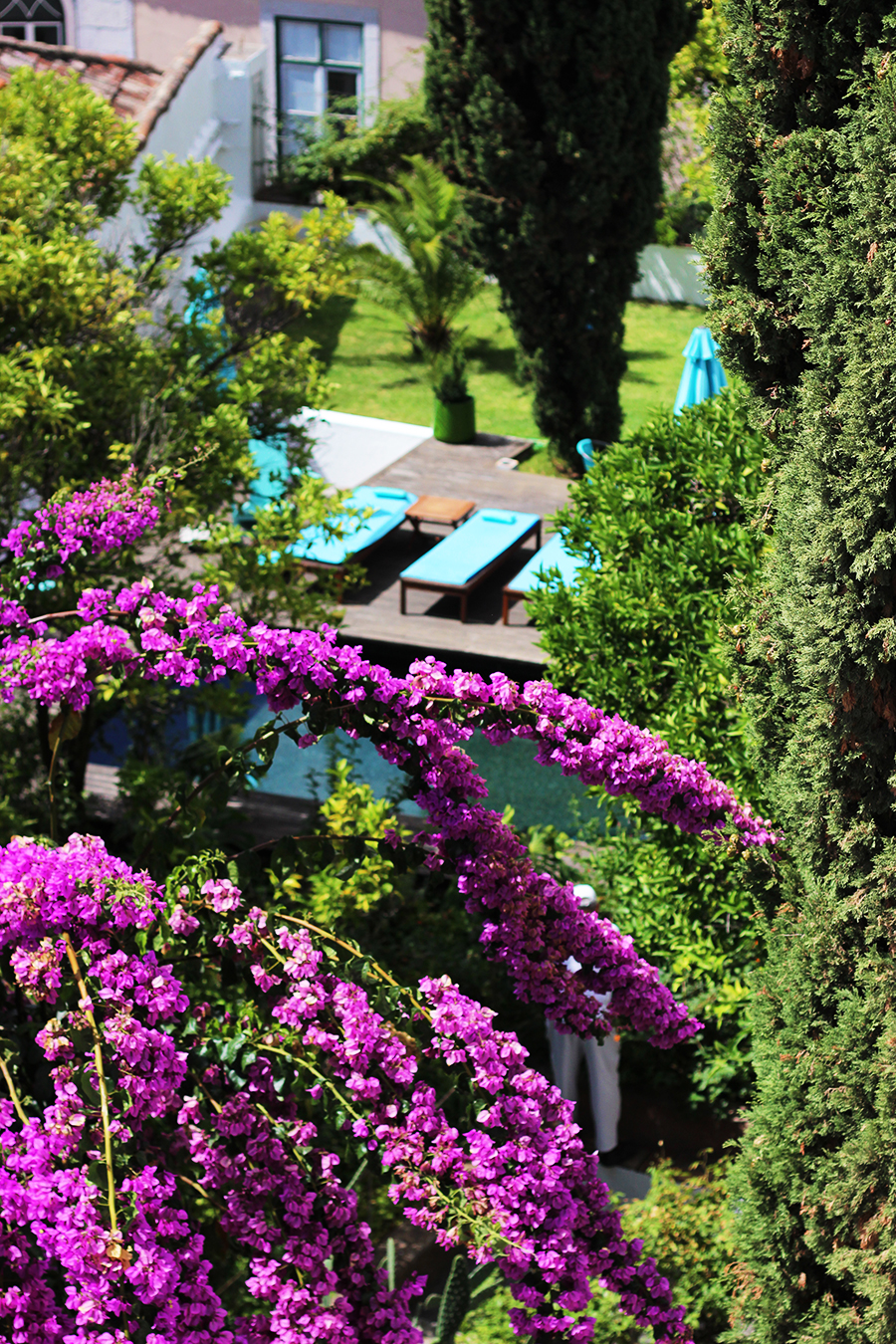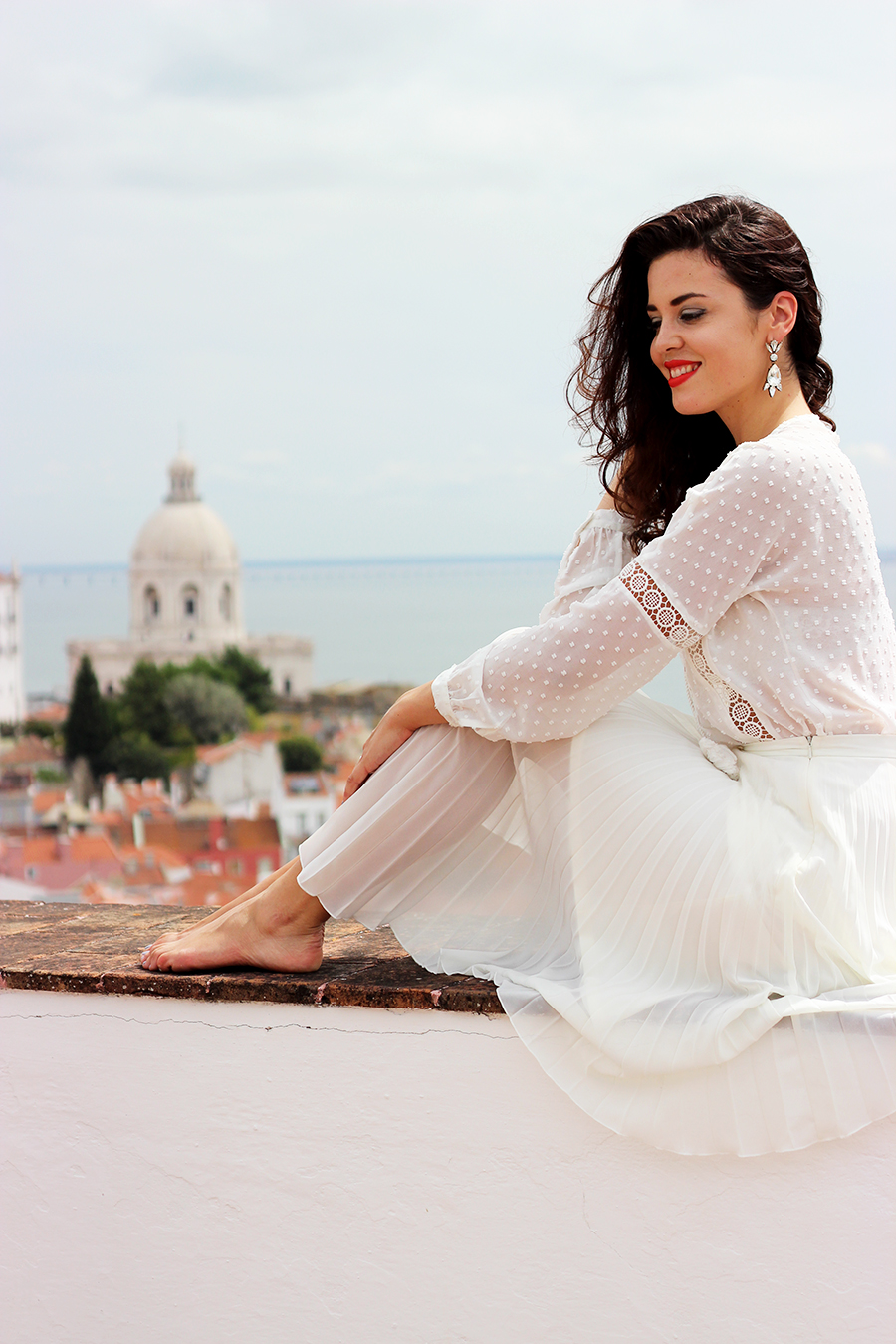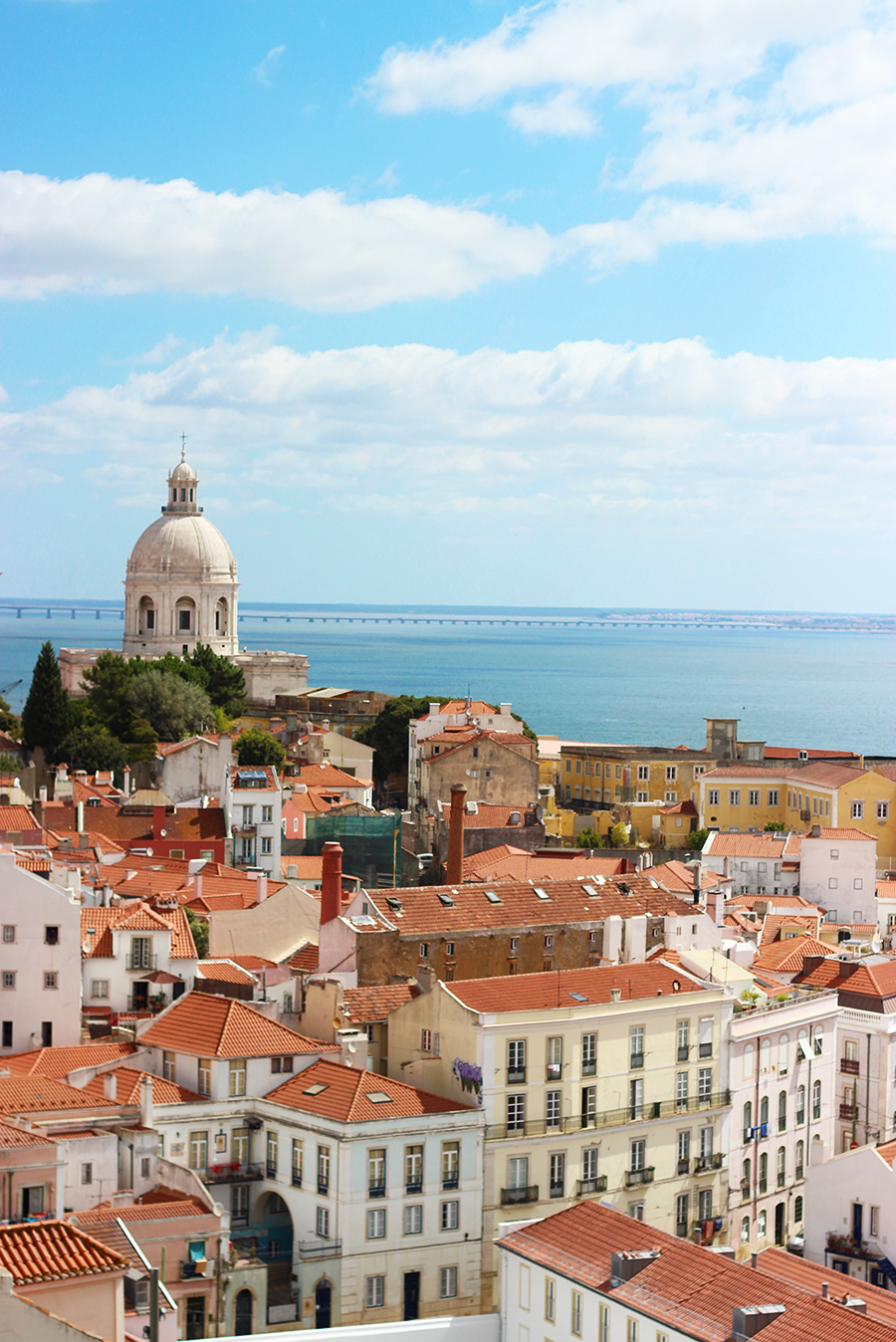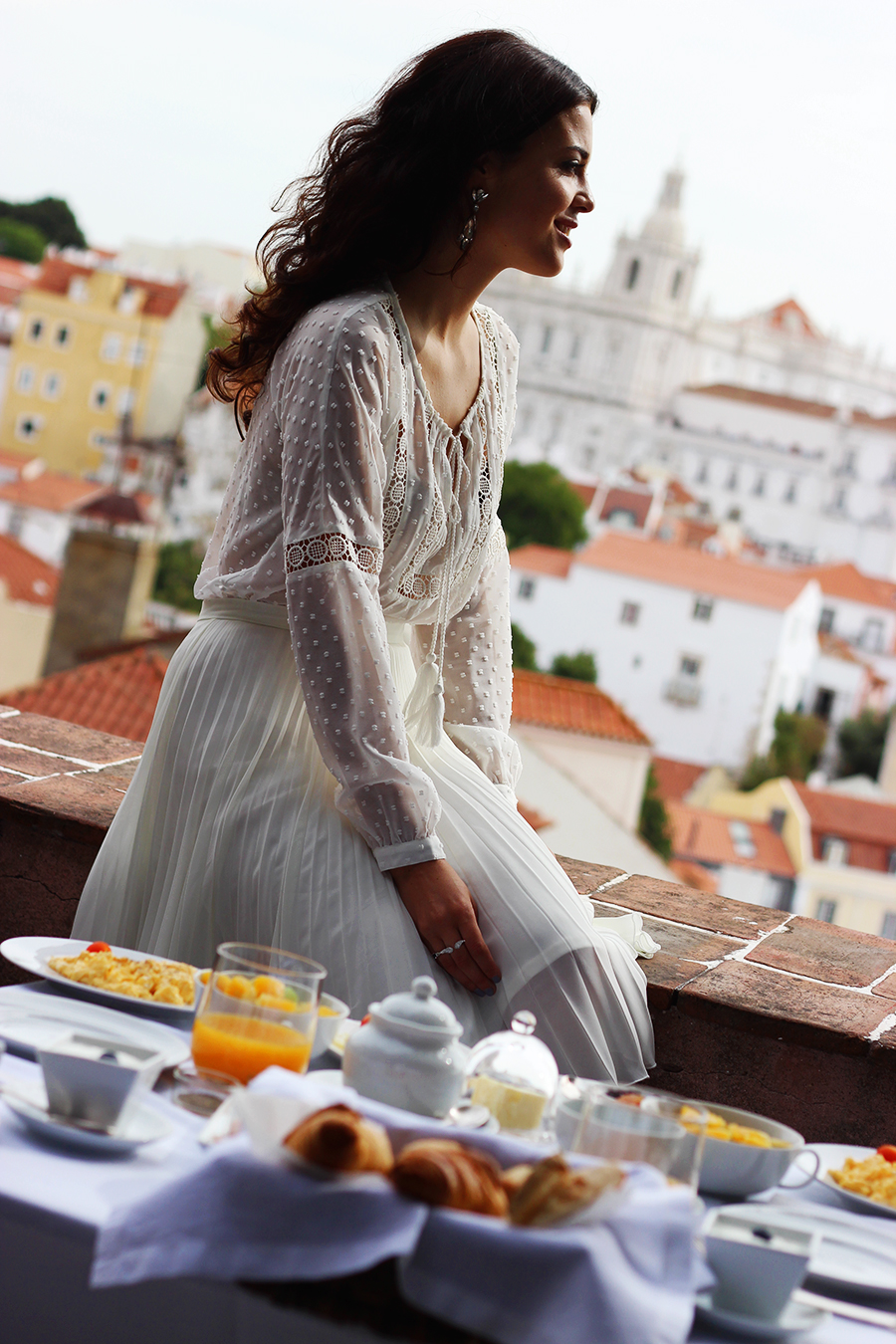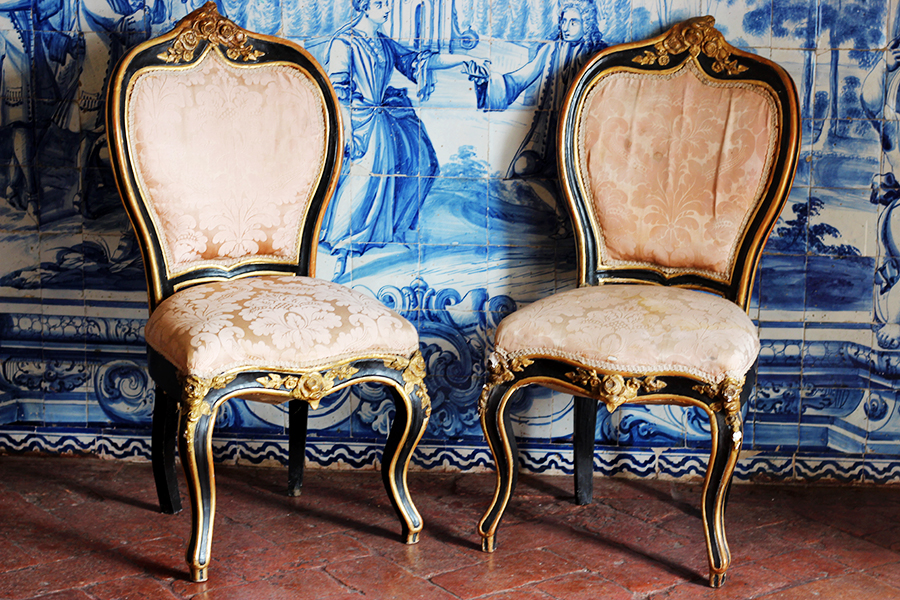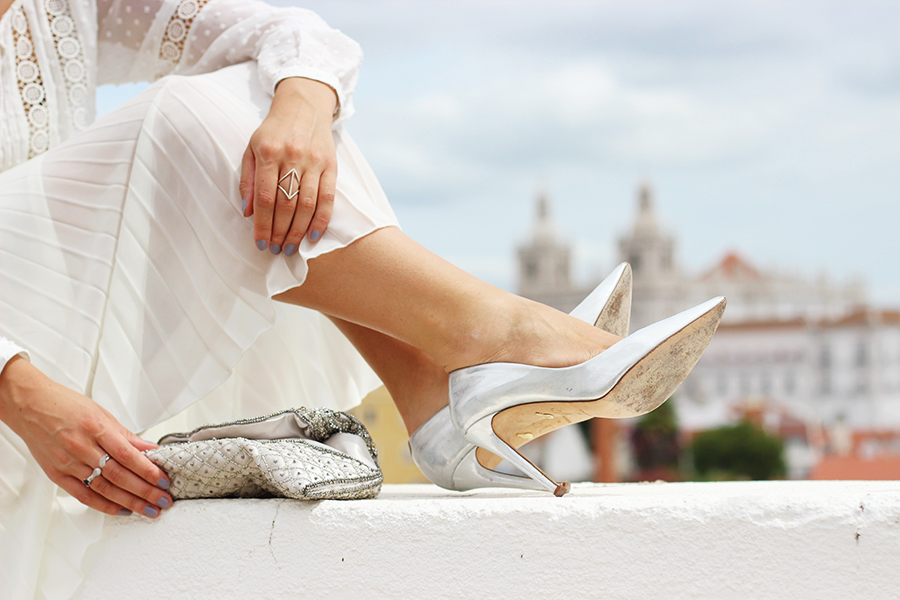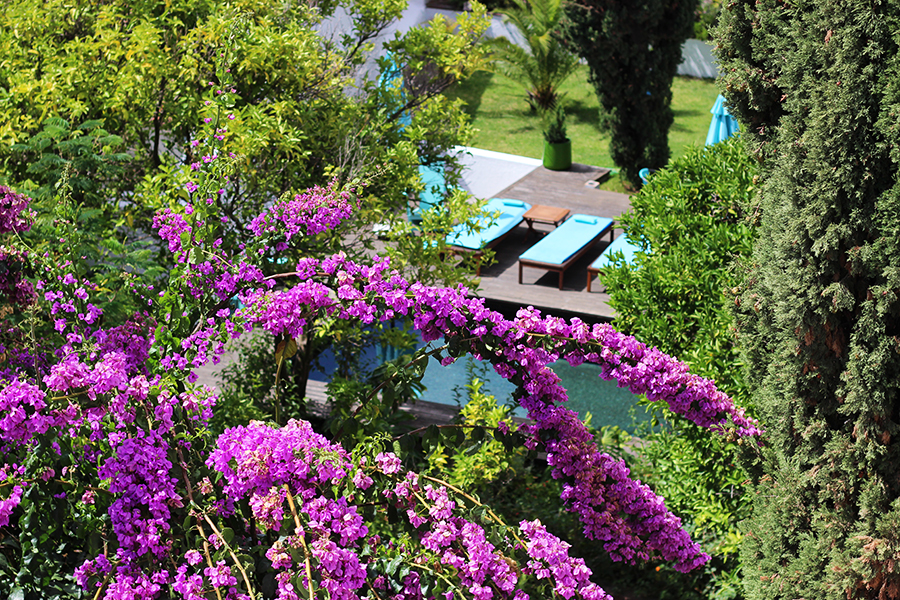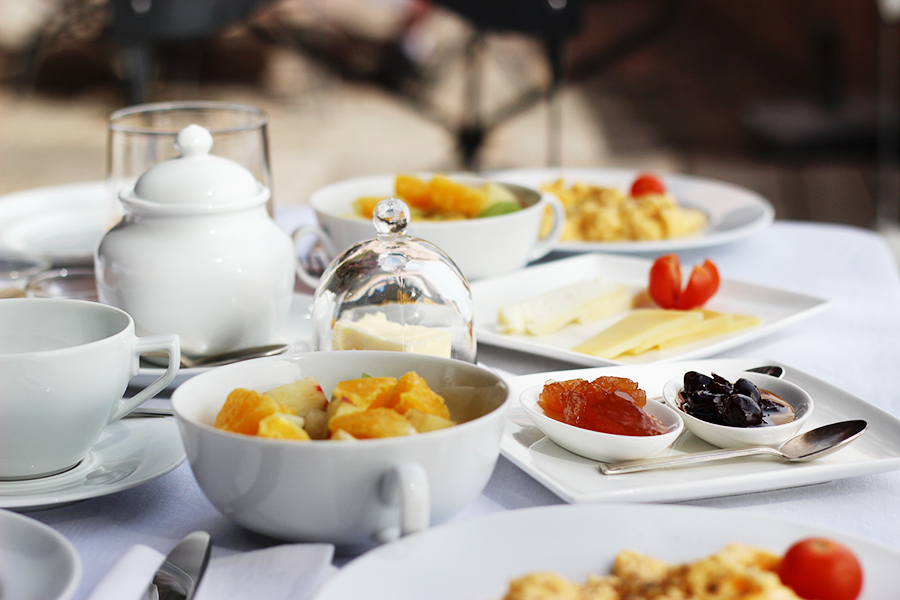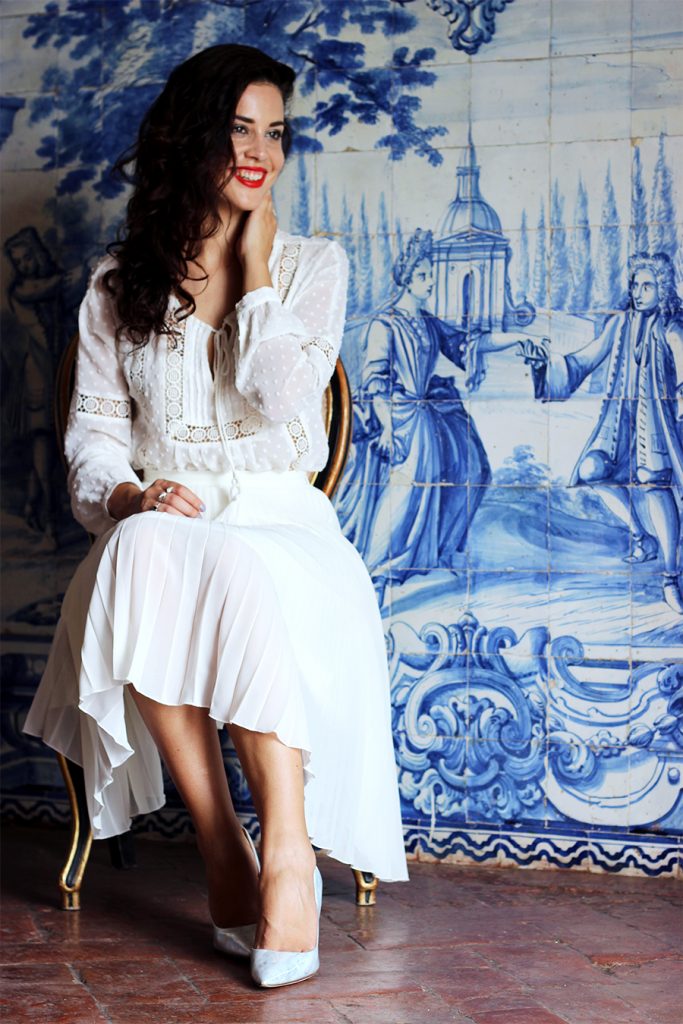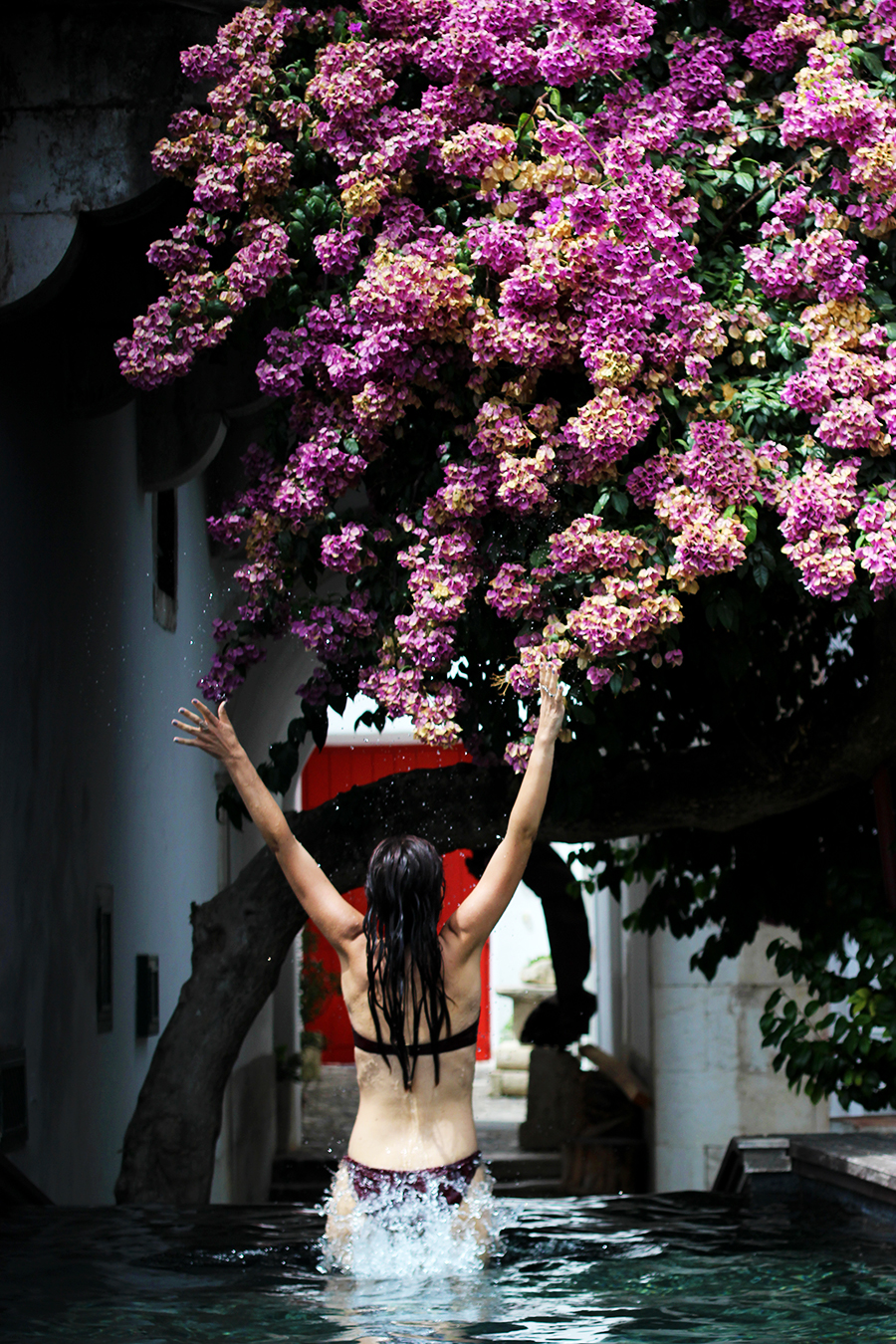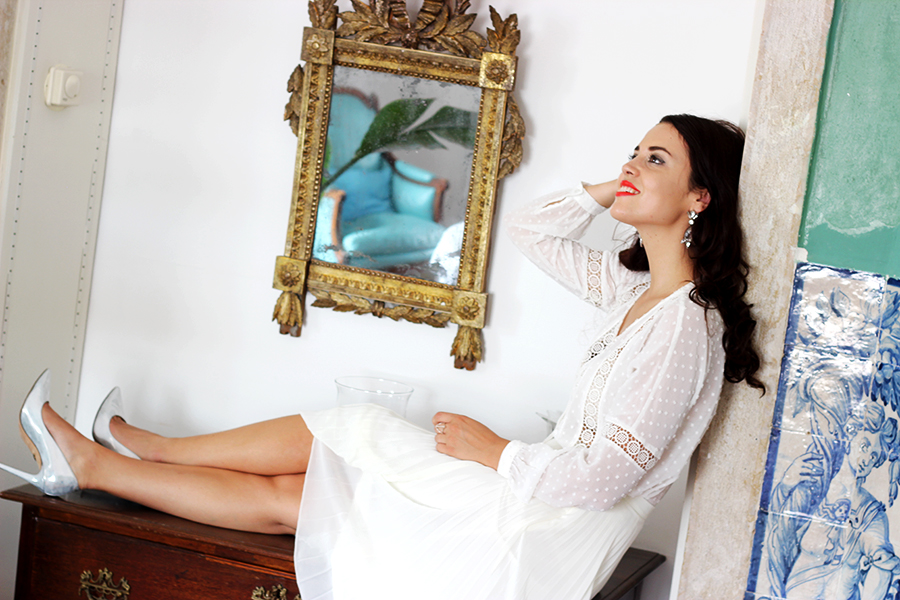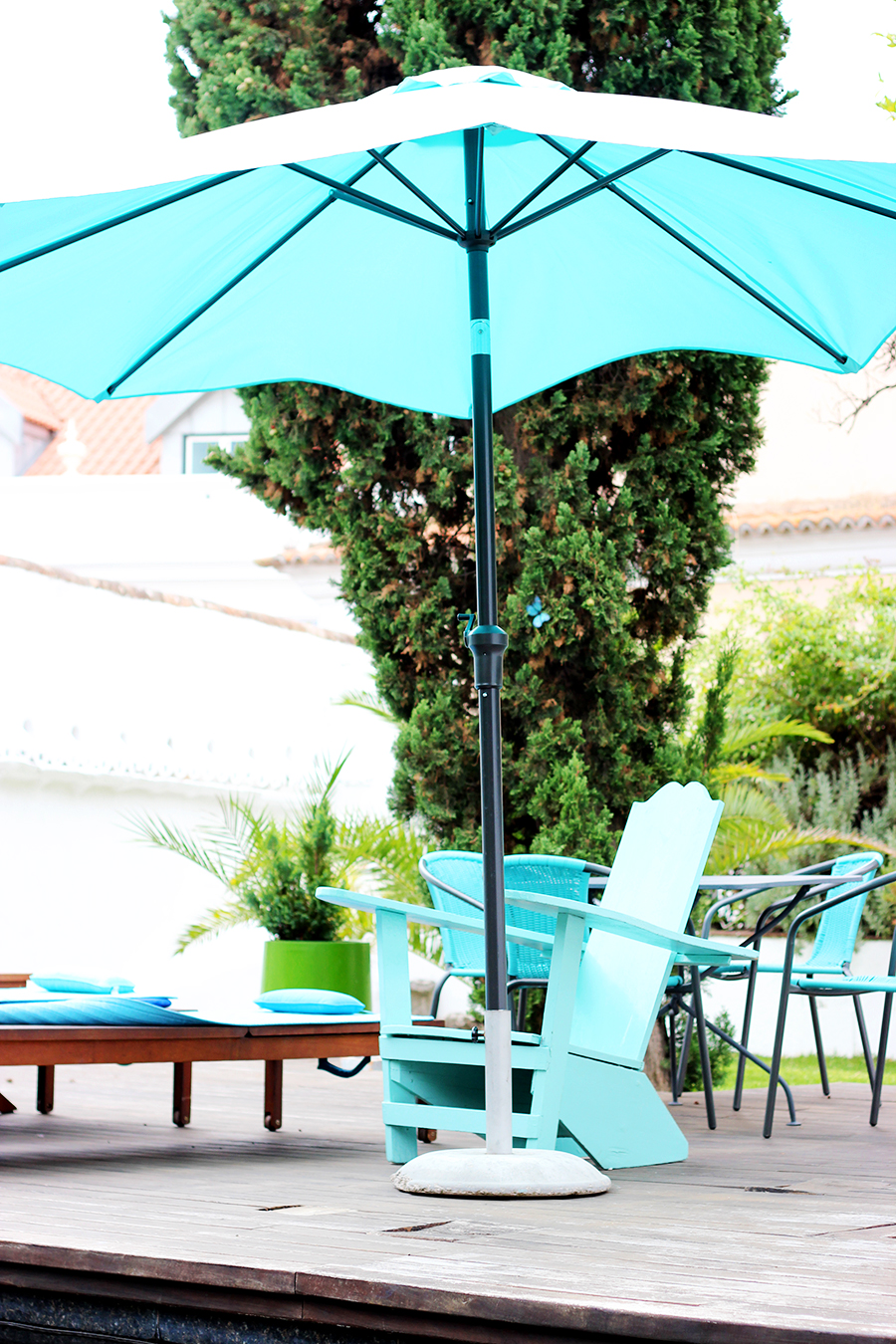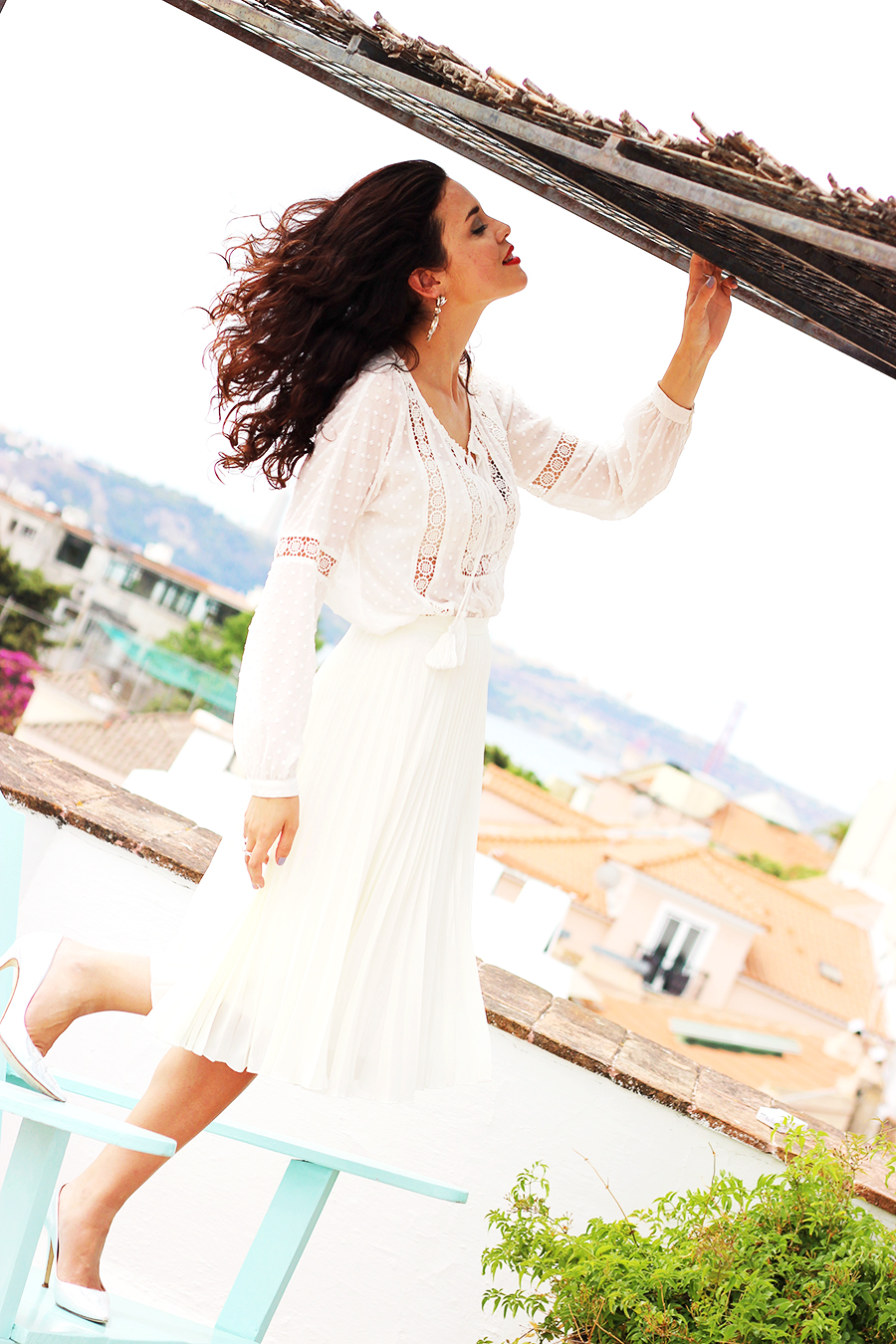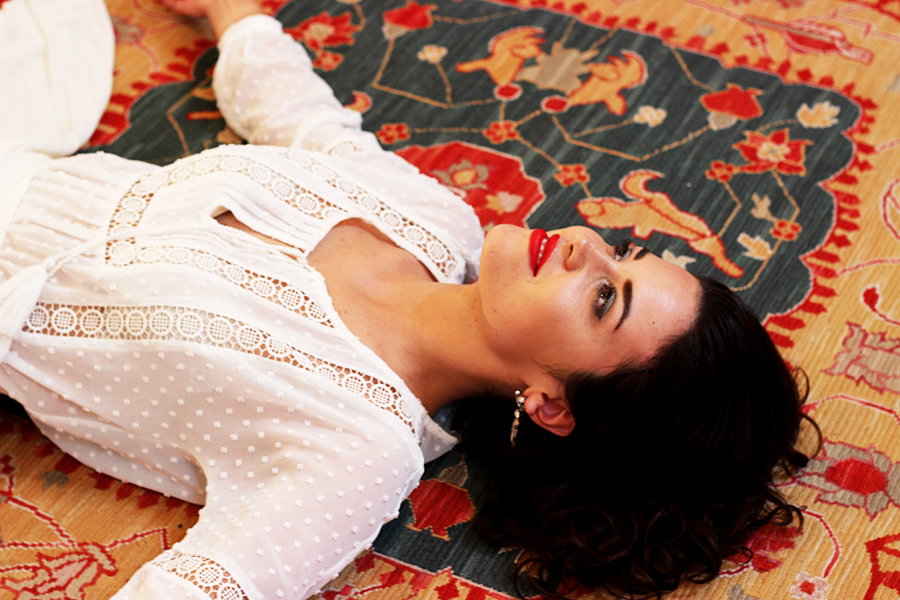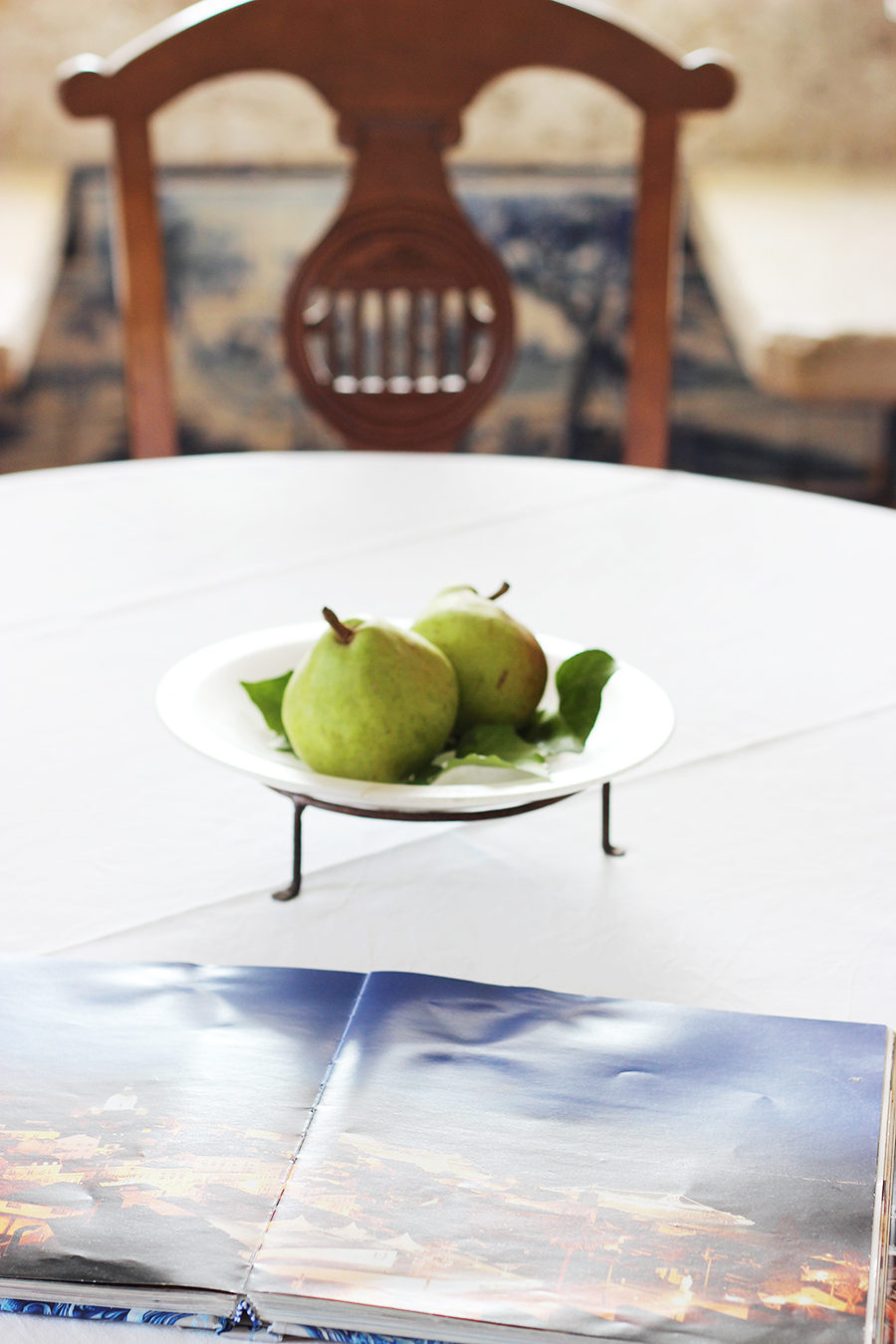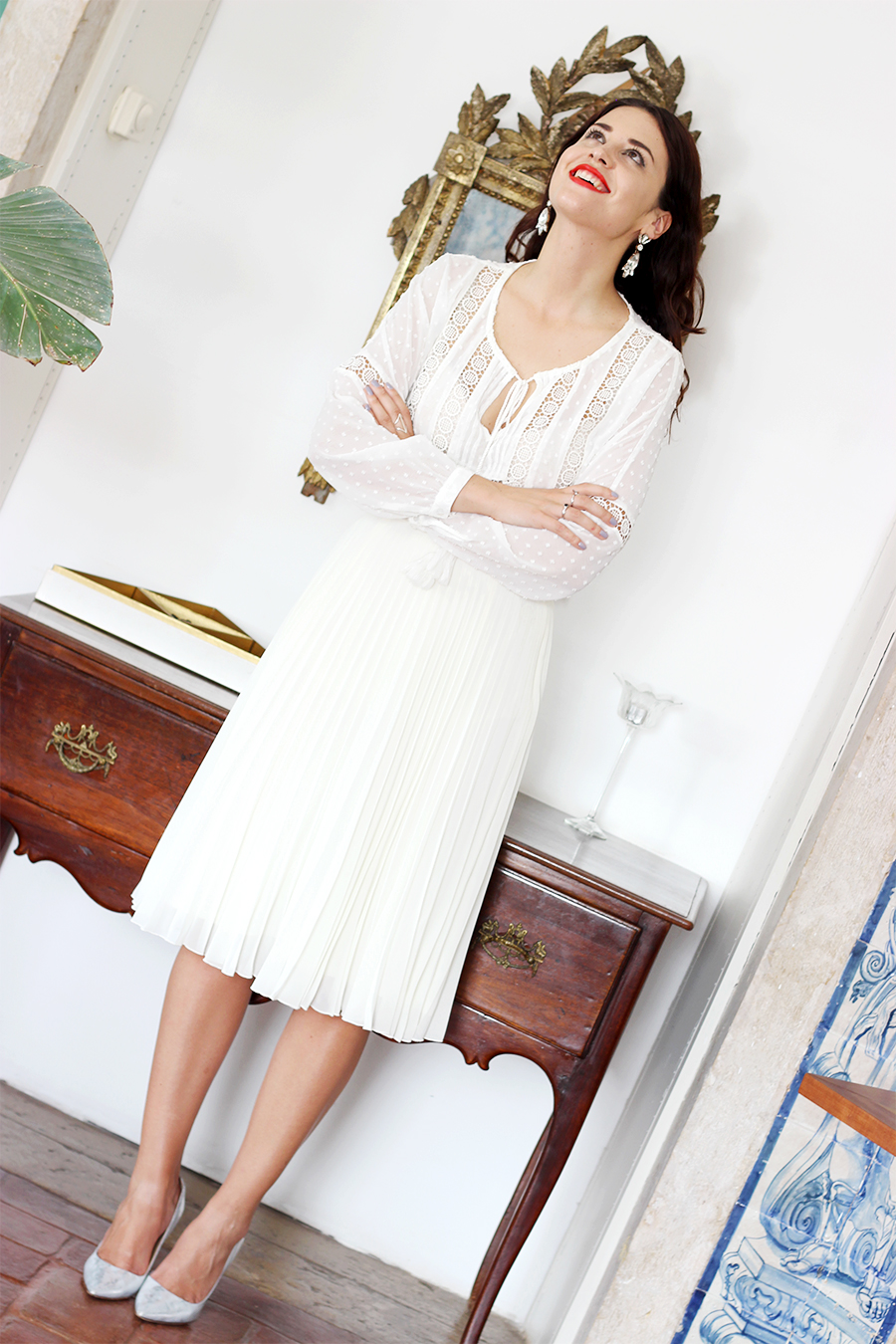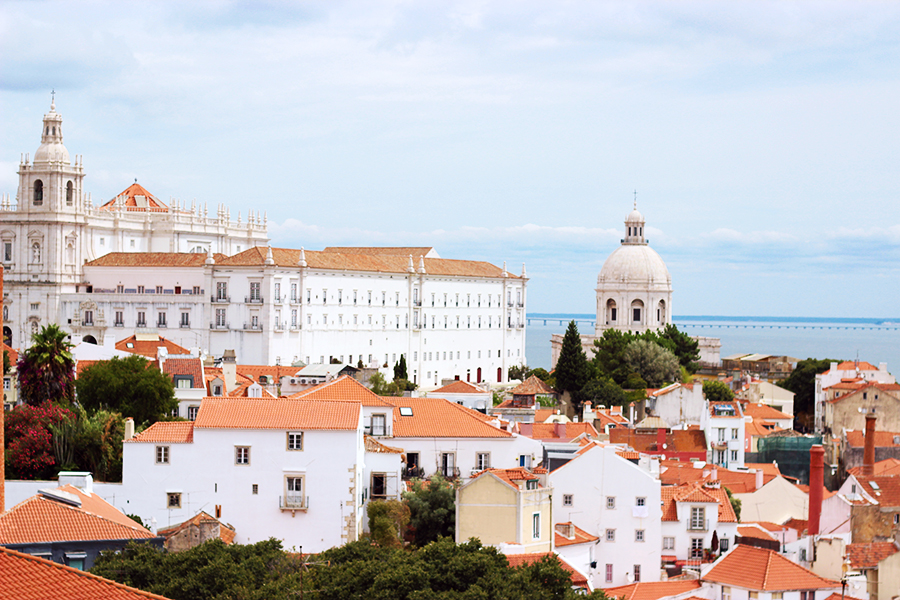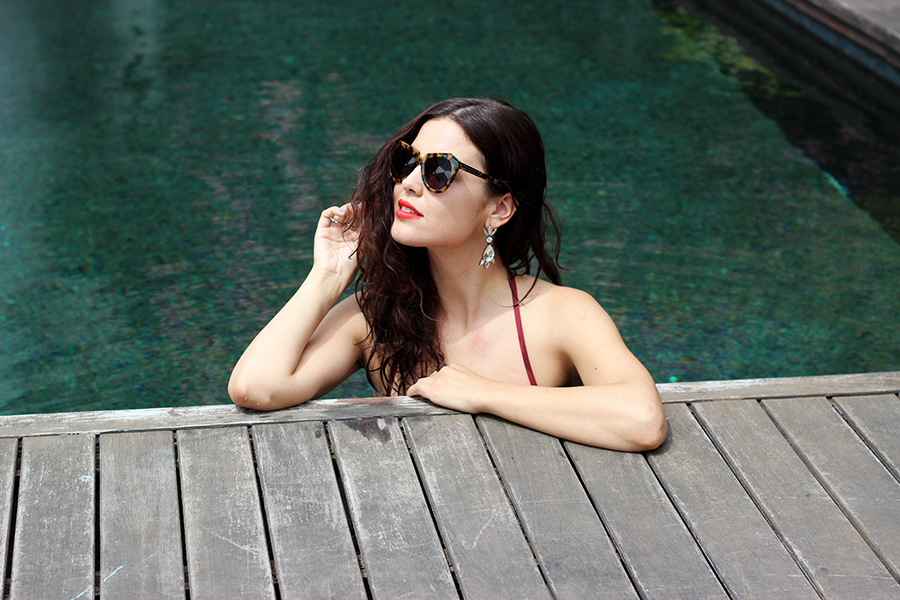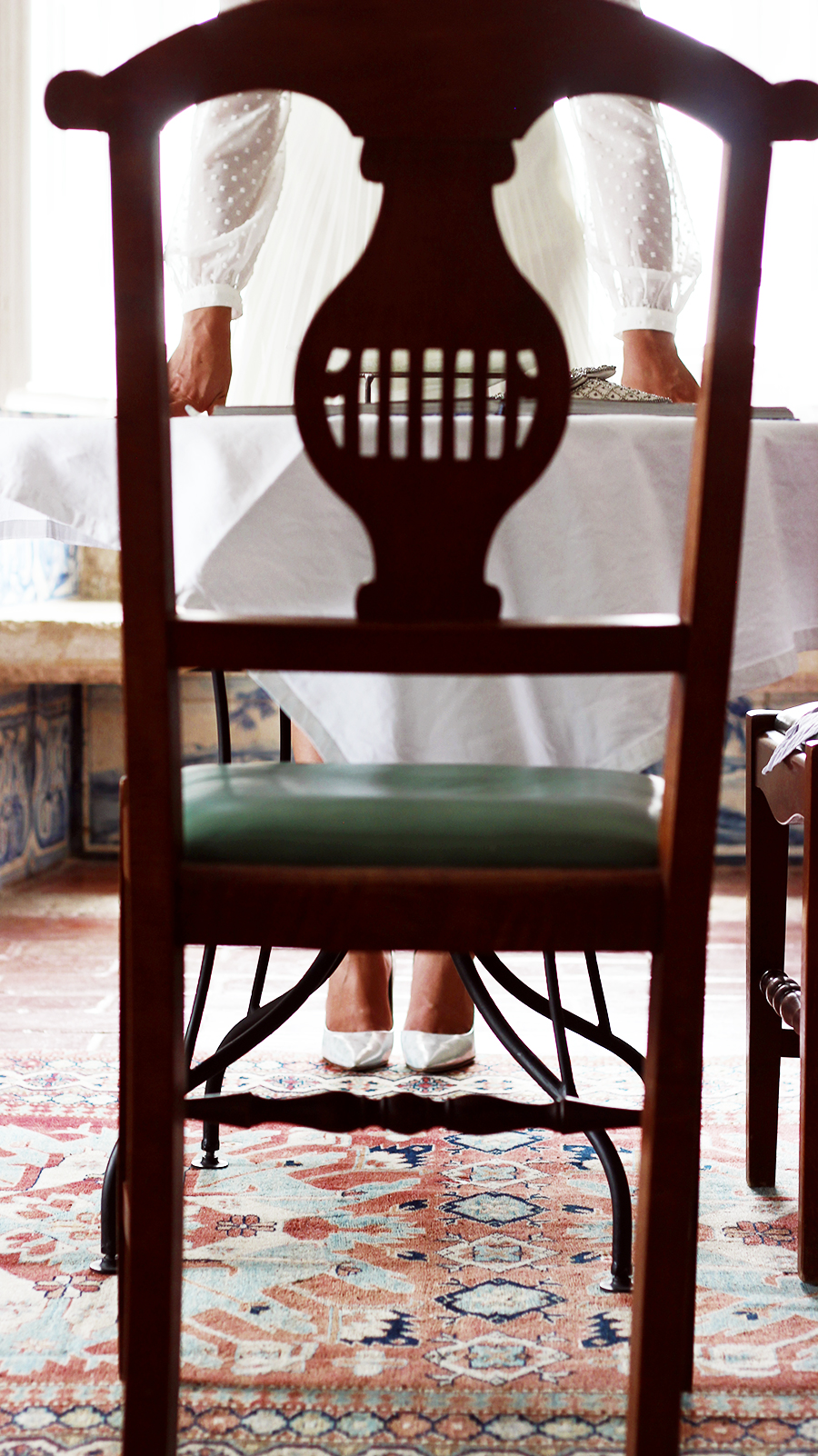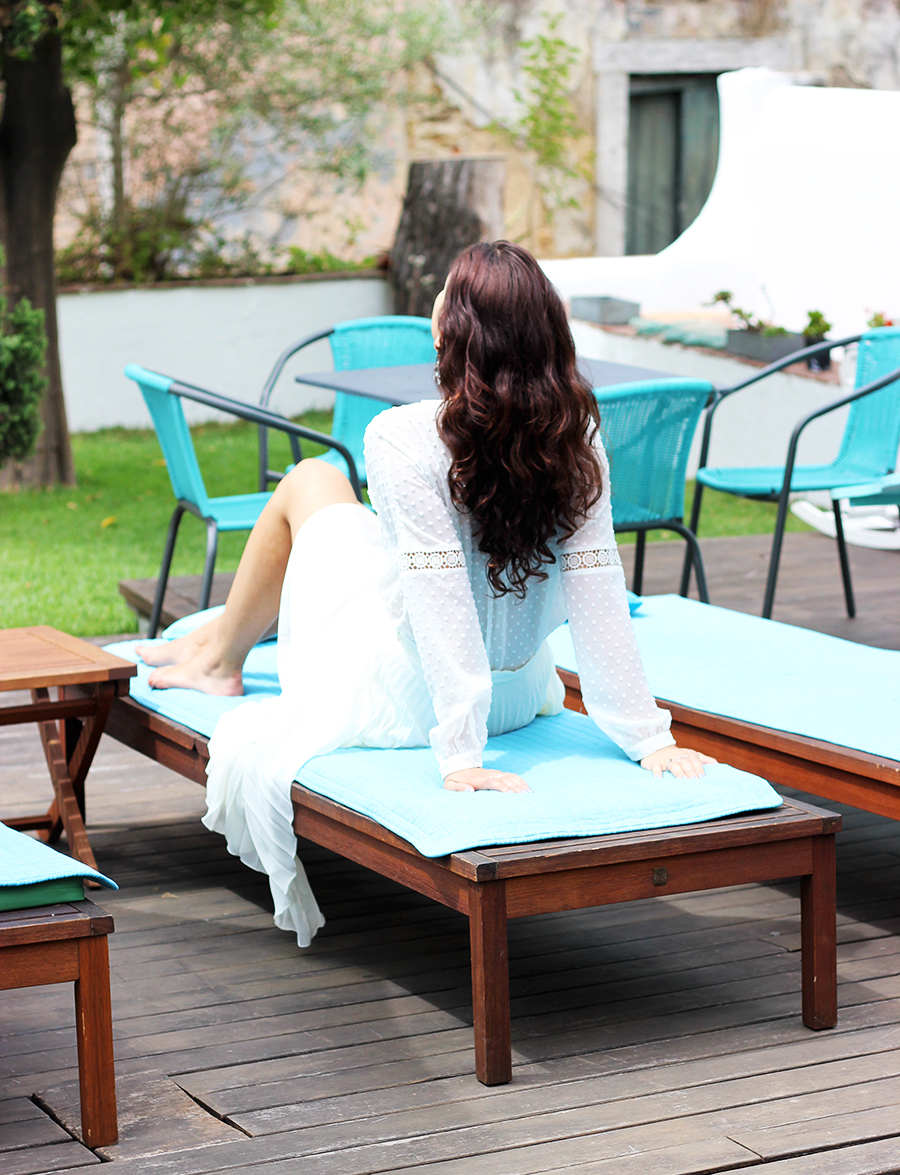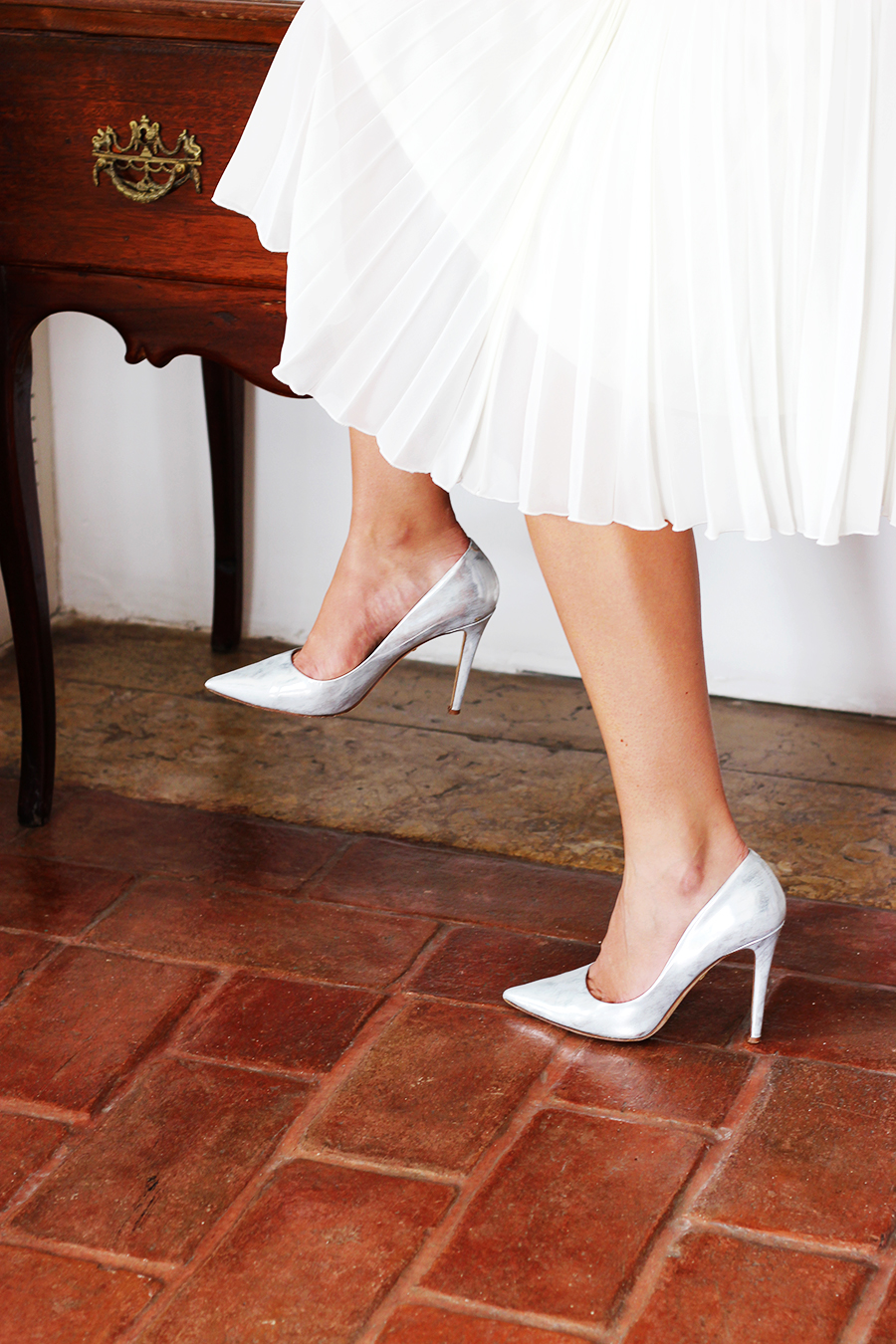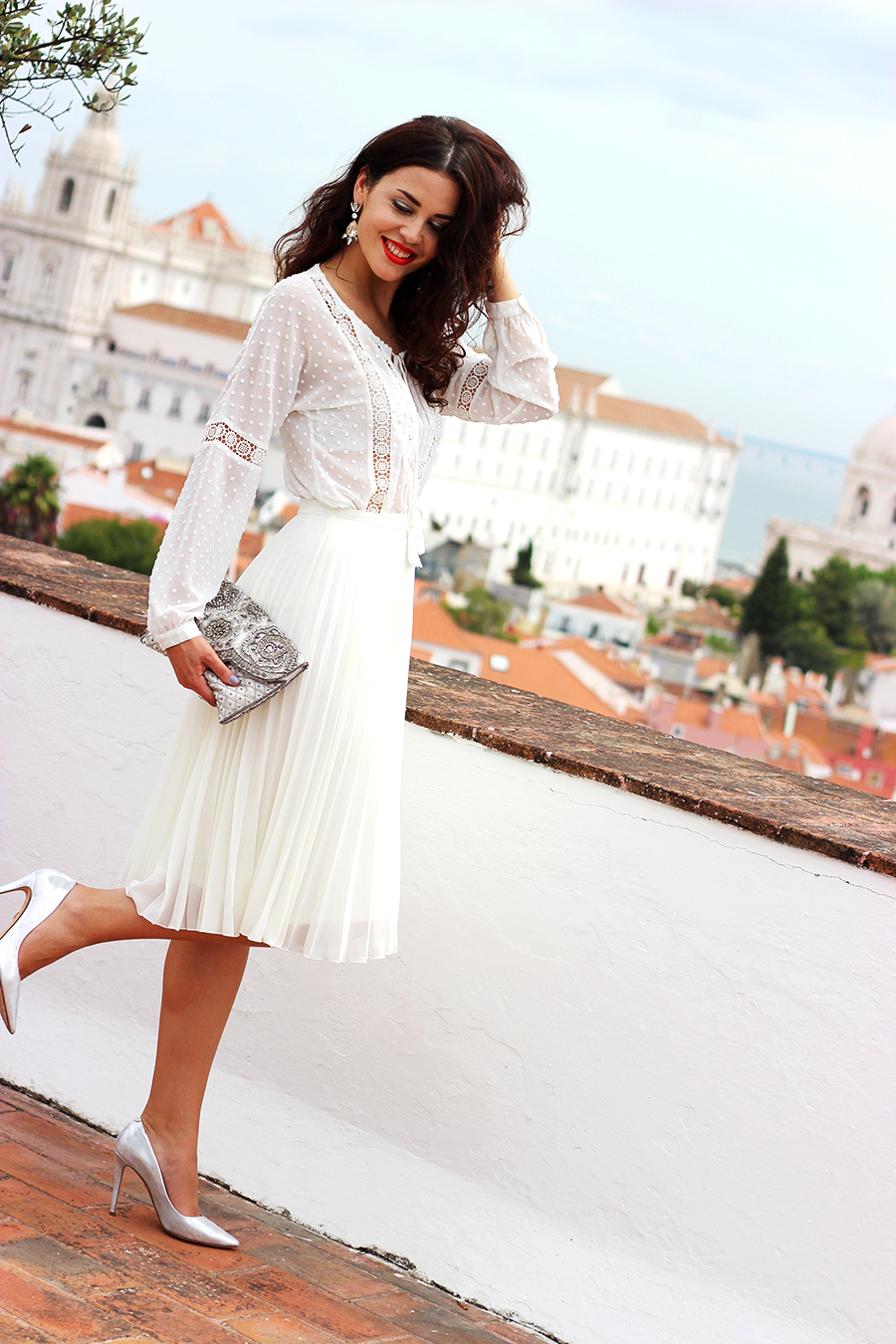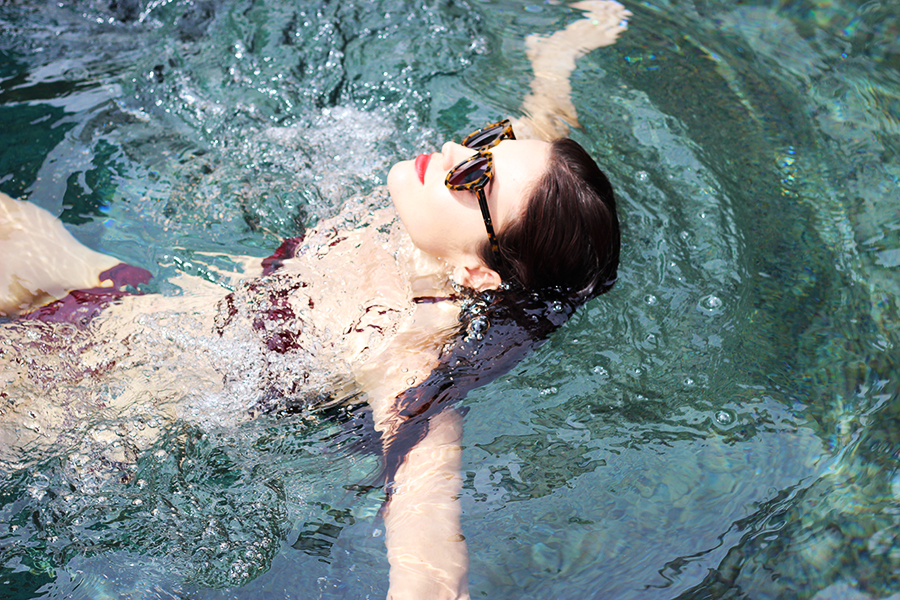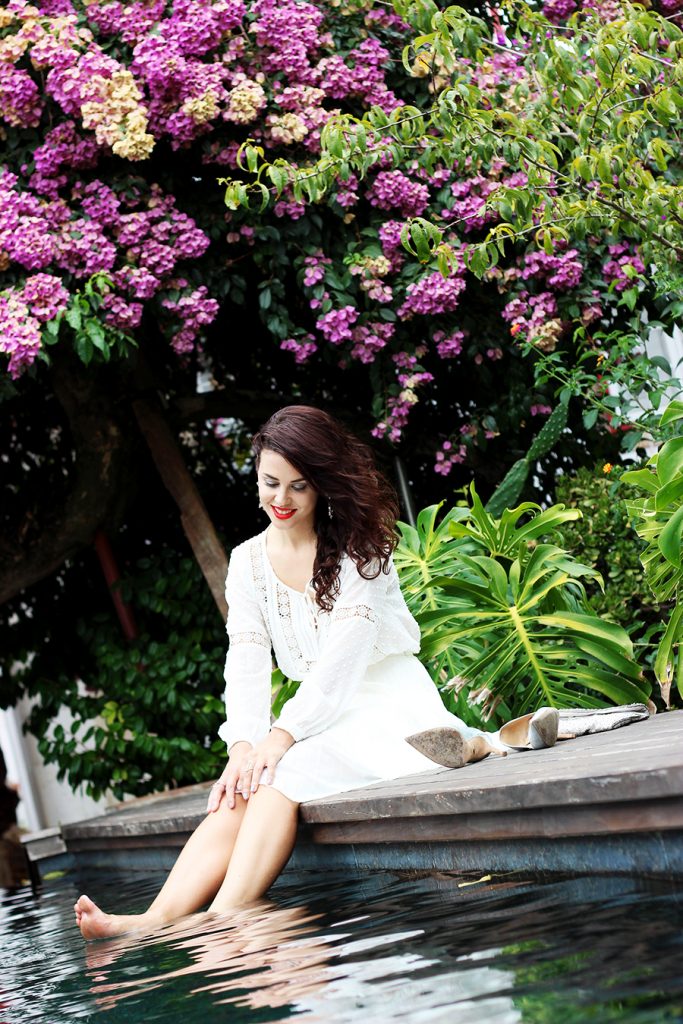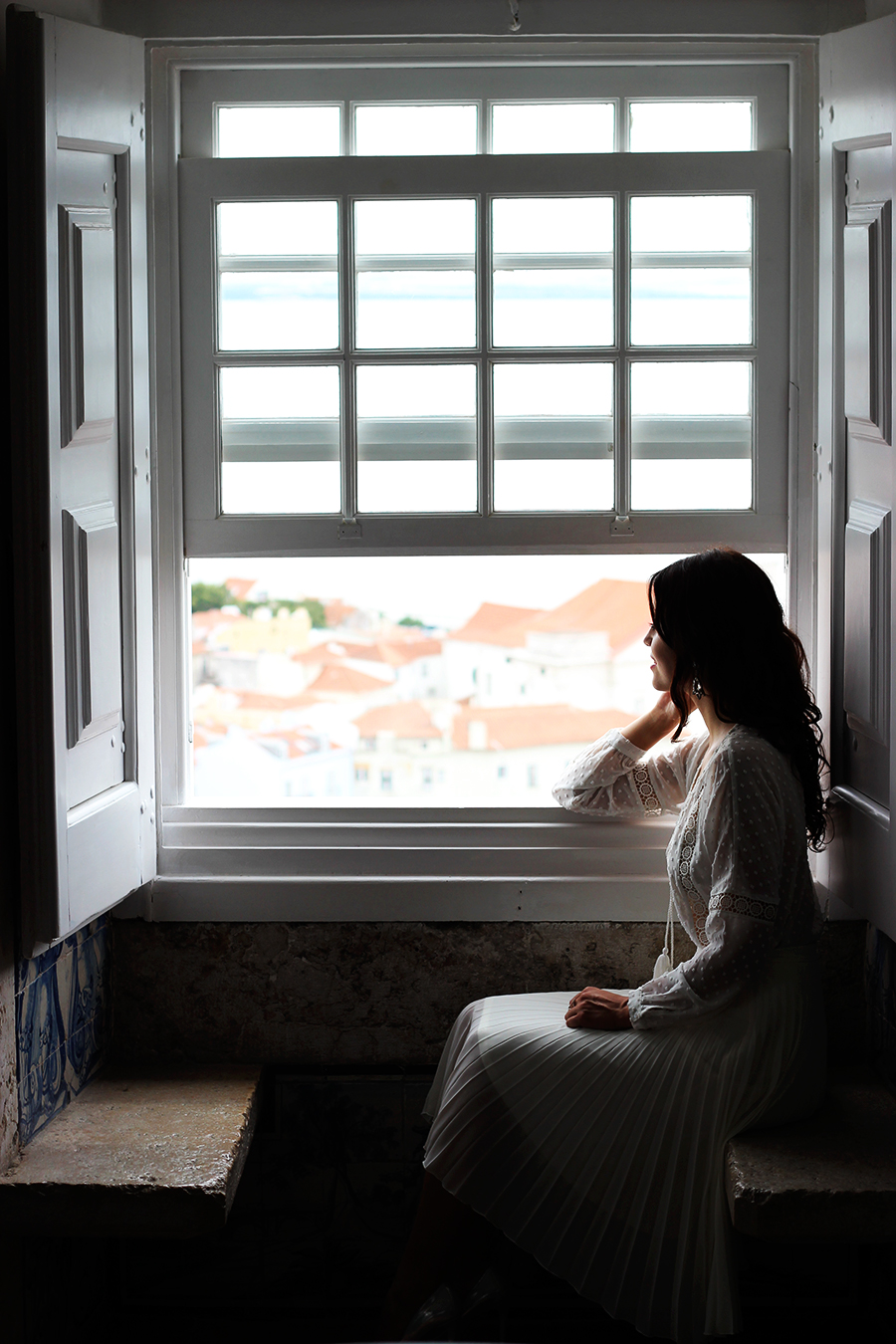 What I'm Wearing: Oasis embroidered top, Oasis pleated midi skirt, DVF heels (similar here), Forever New beaded clutch (similar here), Karen Walker sunglasses, Unknown  pearl drop earrings (similar here)
[show_shopthepost_widget id="954778″]
Photographer: Tatiane Kozijn | Instagram: @tatianekozijn
Location: Palacio Belmonte, Lisbon