After a long radio silence, I'm finally back. Taking proper time off while traveling last weeks was great, it has brought me so much new energy and joy back into my life. Before I'll be sharing a massive series of travel stories, let's first flashback to a somewhat corporate outfit I wore a few days before leaving to Brazil.
Wearing: Saba peplum top (similar here), Asos asymmetric skirt (also love this one), Zara heels (similar here), Zara bag (similar here and here), Michael Kors silver watch, Assorted silver rings, Sportsgirl pearl necklace (similar here)
[show_shopthepost_widget id="542215″]
You may or may not have noticed, but lately monochrome seems to be dominating my closet. My outfits are always dedicated by my mood and for some reason I've not been tolerating colour very well lately. Except of course for this cobalt maxi dress that I wore on Copacabana beach a few weeks ago, which you'll see more of here on FashionContainer very soon.
Moving to a new neighbourhood (or actually 'old', since I lived there when I first came to Perth) recently means that I'm living super close to some of my favourite high end outlet boutiques again. I'm not one to spend $400 on a top, but I sure do love the quality that usually comes with garments in this price range. Anyway, I bought this gorgeous peplum top for a fraction of the original price and the fabric so to say is just heaven. Paired with an old closet favourite, the print of this skirt just always works, it forms an outfit that could be worn to the office without a problem. The weather in Perth during January is always the most unbearable, leaving outfit shoots always a thing to do very late afternoon when the light softens and the temperatures are somewhat pleasant again.
I had probably the longest flight back ever, a full 28 hours to get back to Perth. And that's excluding the 5 hour layover in Dubai! You're probably thinking all I've done the last two days is sleeping? Wrong! I went to sleep Friday night around 10 pm, 2 hours after arriving back home and I woke up fresh and healthy the next day. I did grocery shopping, laundry and even managed to jog a good 10km and make a beginning with editing photos. Now what the hell is going on? I'm not quite sure either. Back to the office from tomorrow morning and so much good stuff is coming up for FashionContainer.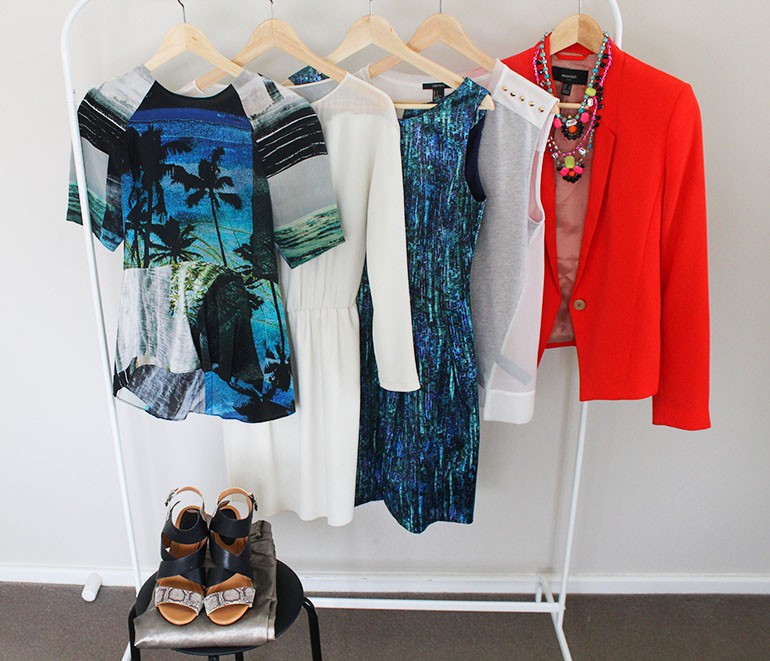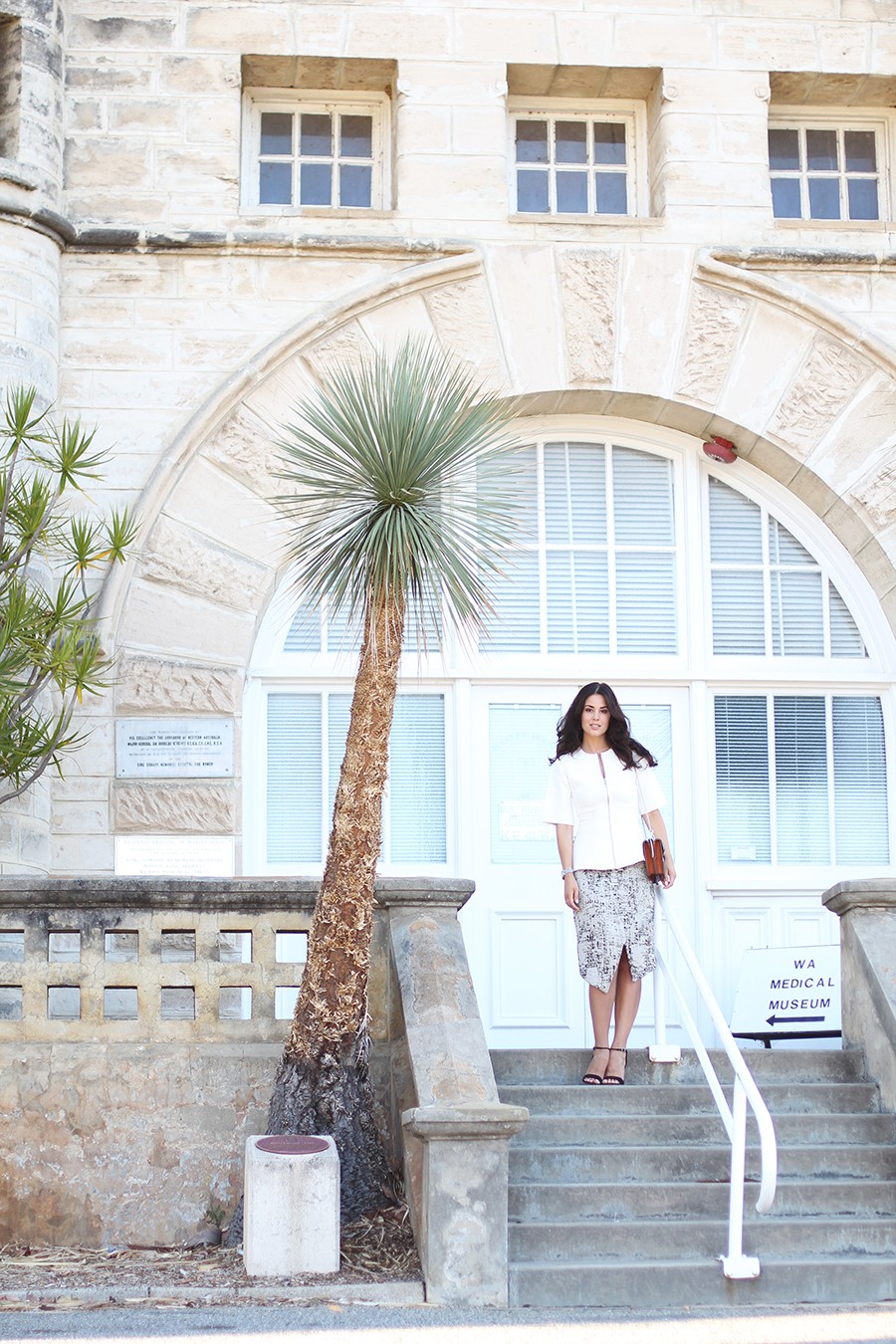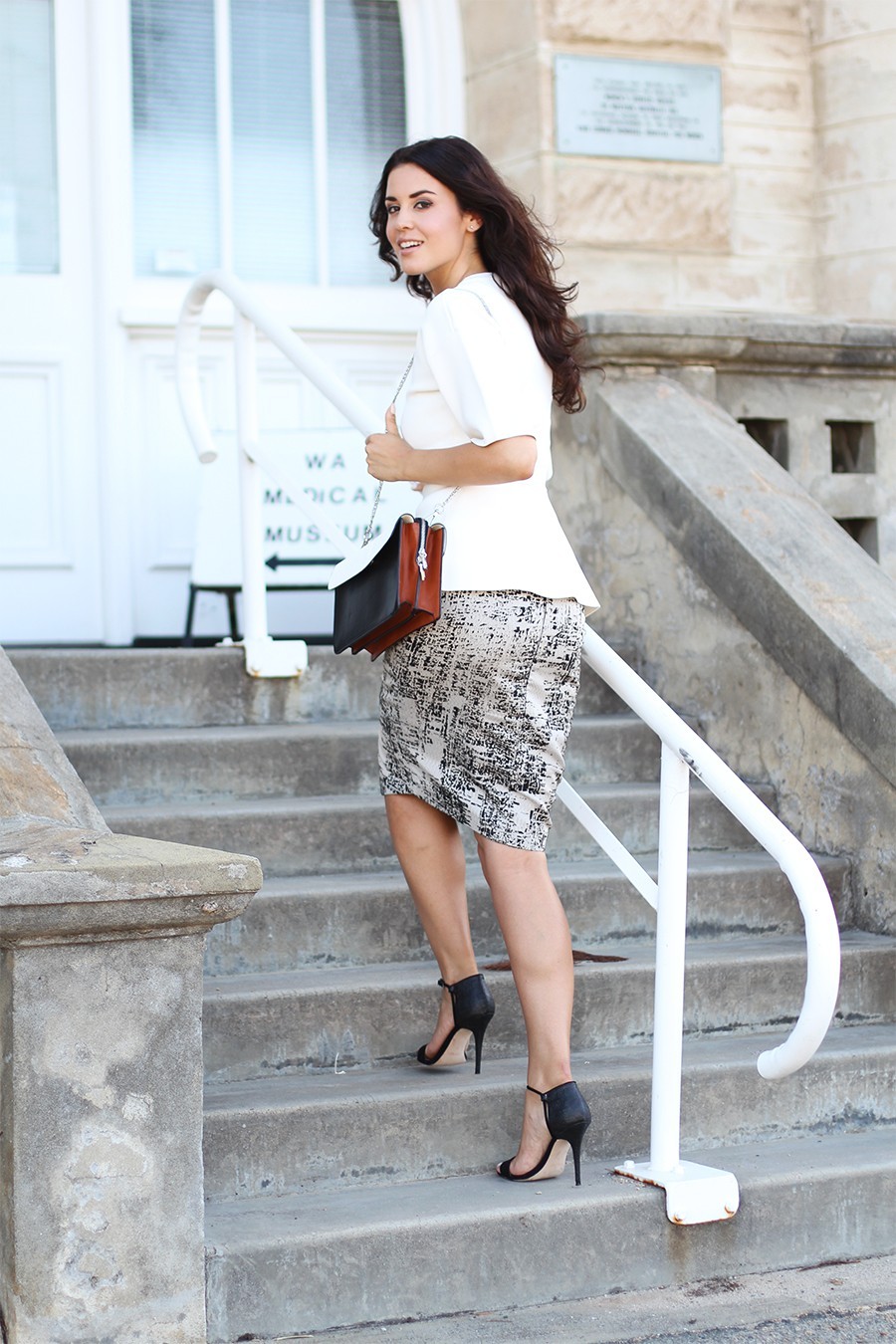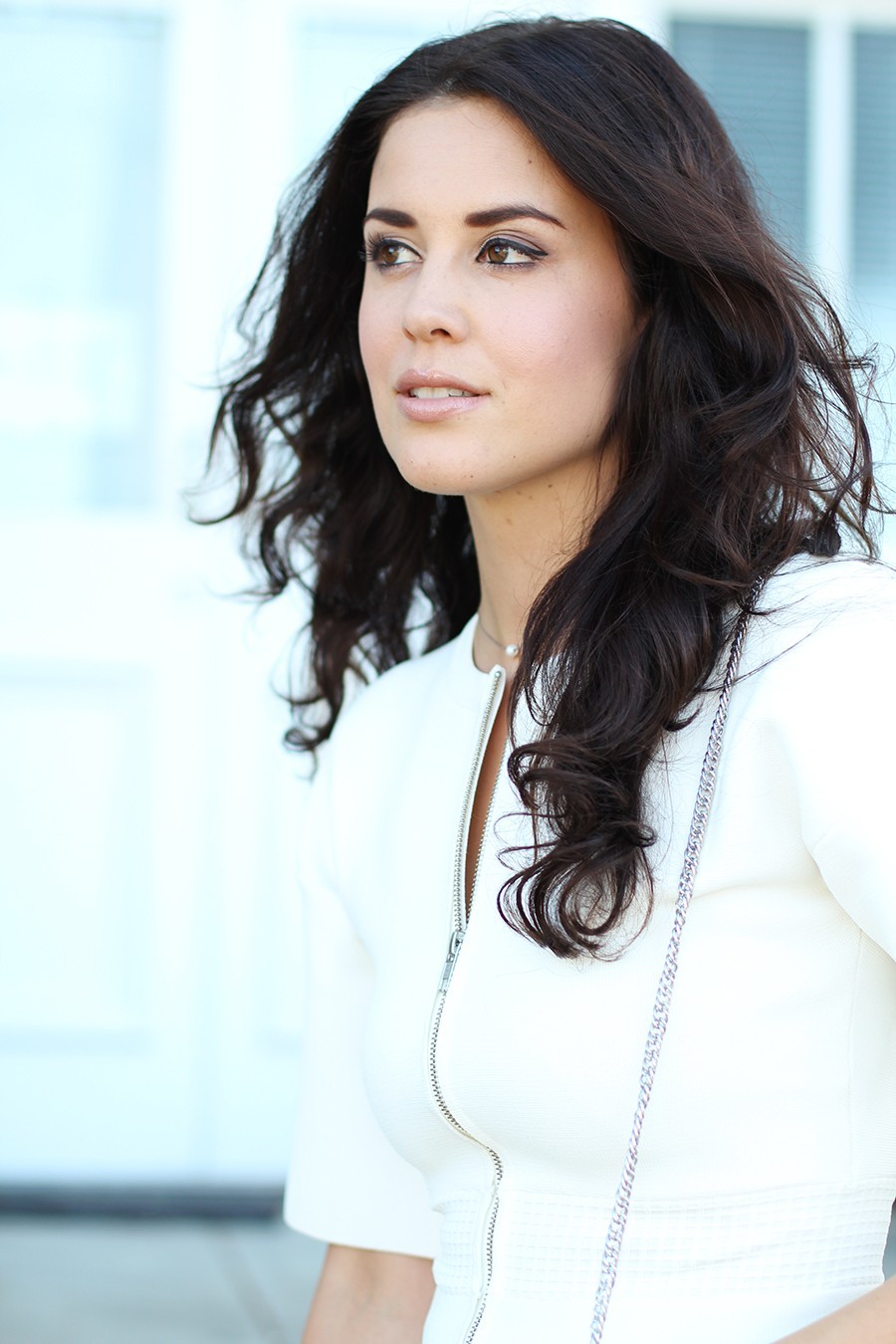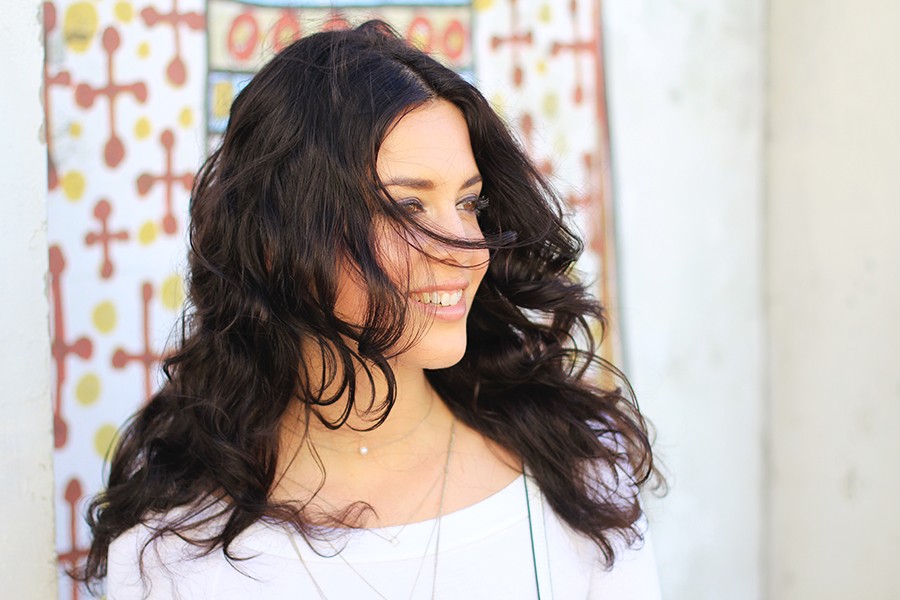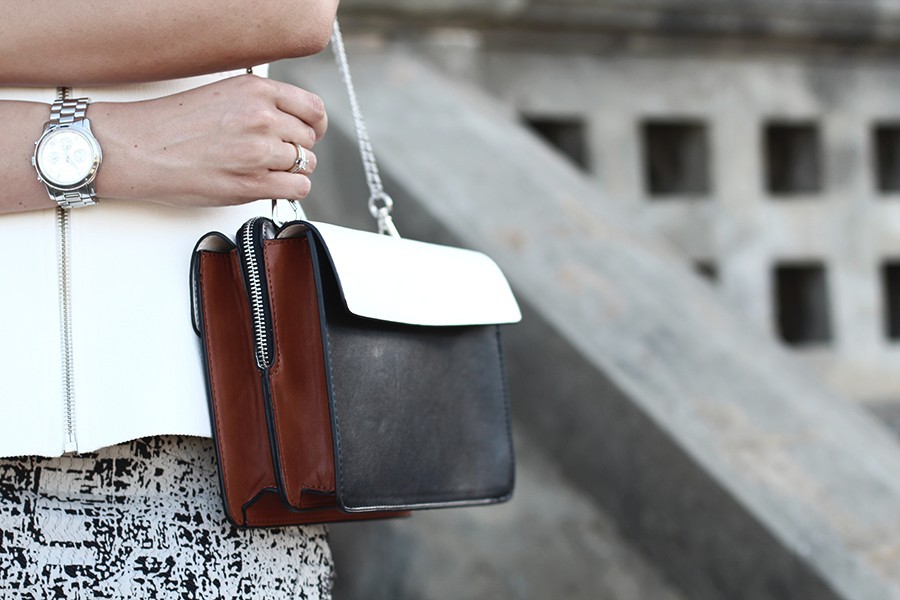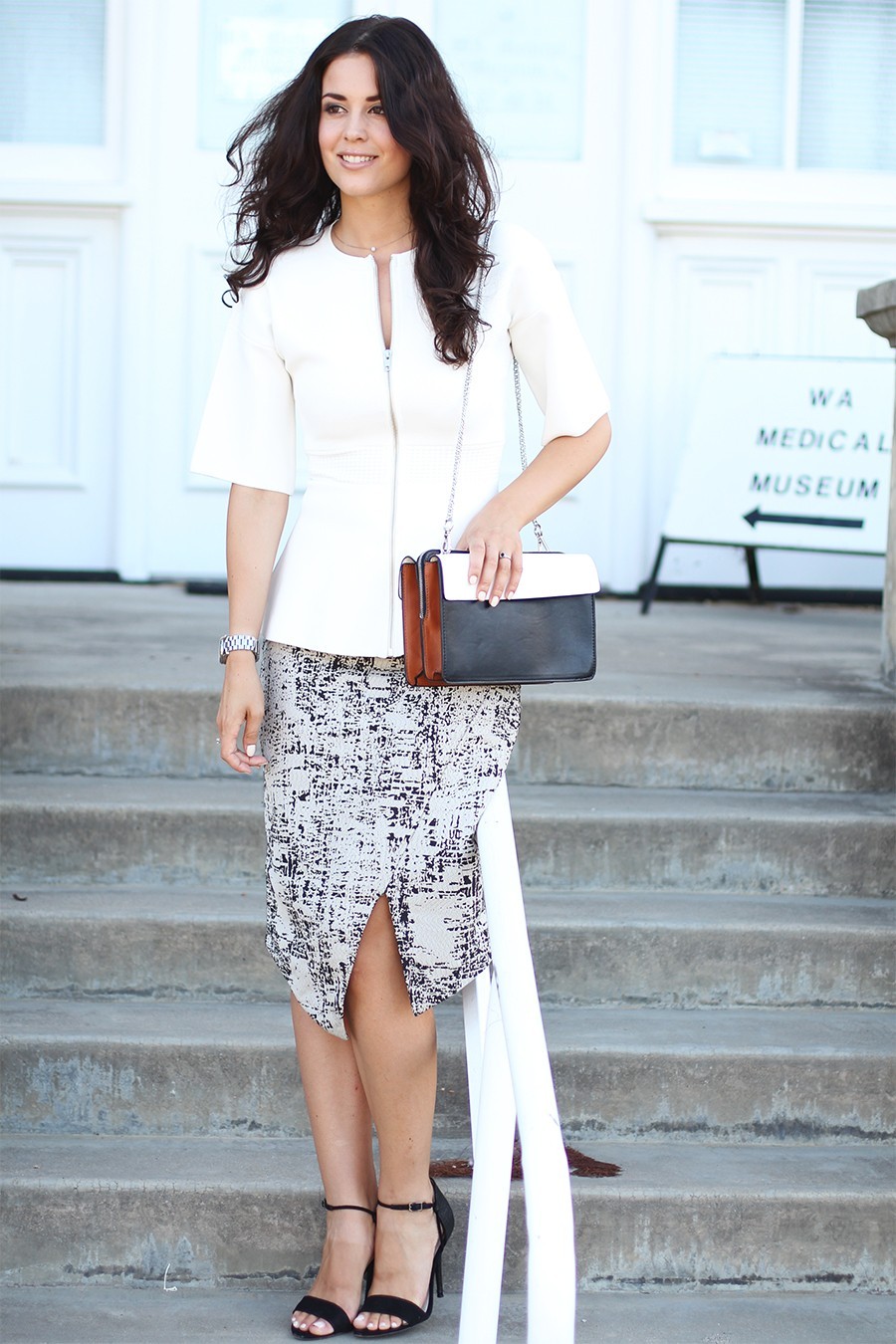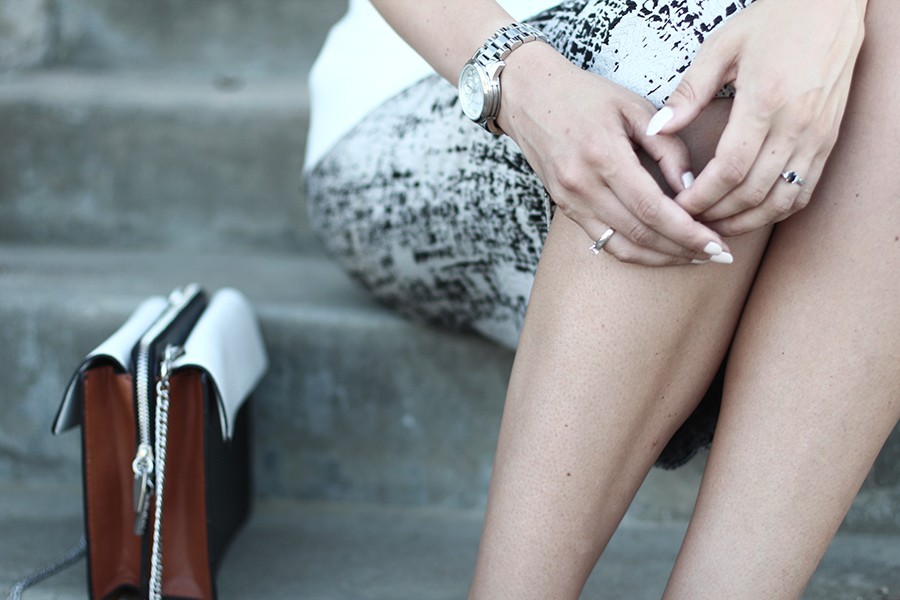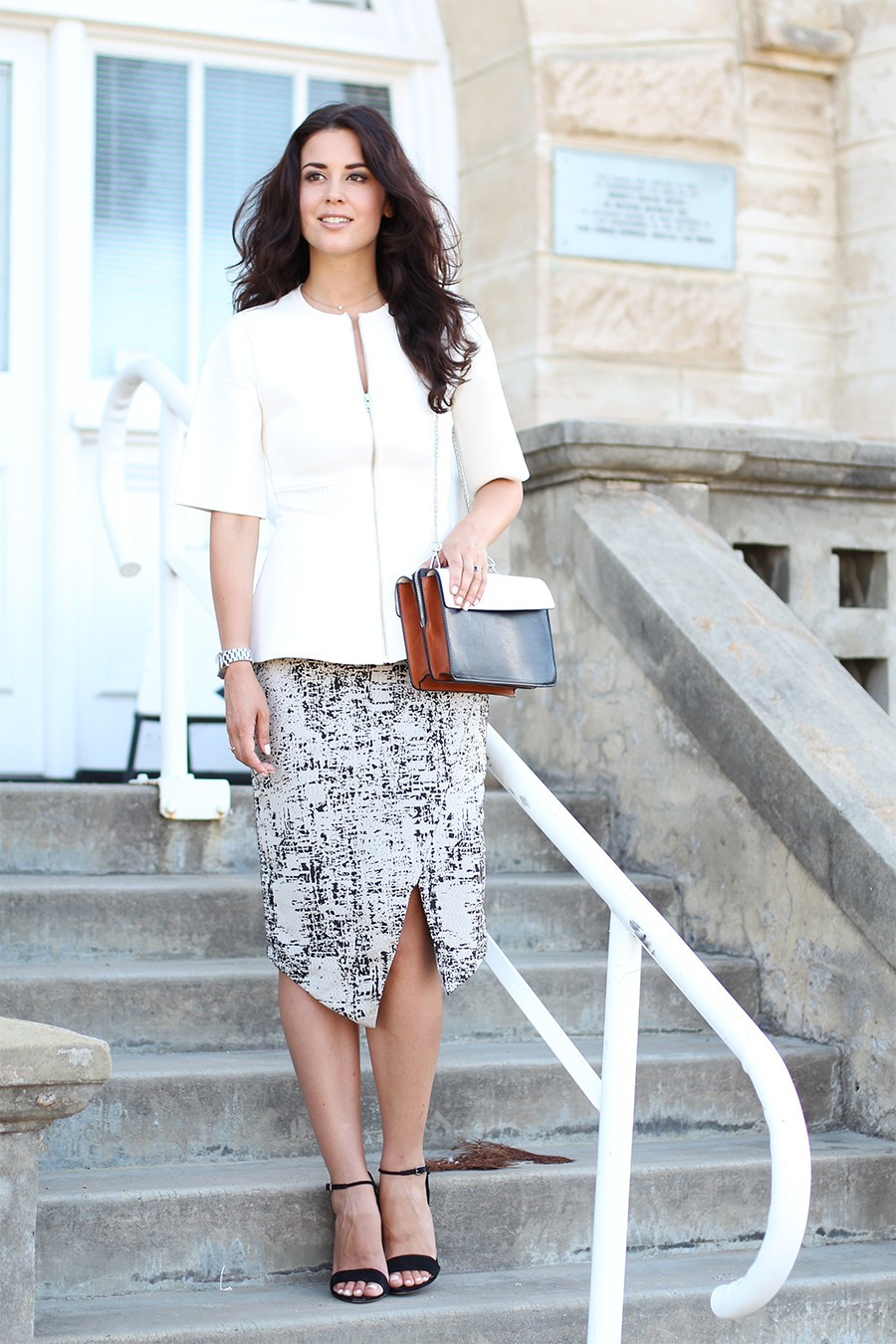 Wearing: Saba peplum top (similar here), Asos asymmetric skirt (also love this one), Zara heels (similar here), Zara bag (similar here and here), Michael Kors silver watch, Assorted silver rings, Sportsgirl pearl necklace (similar here)
[show_shopthepost_widget id="542215″]