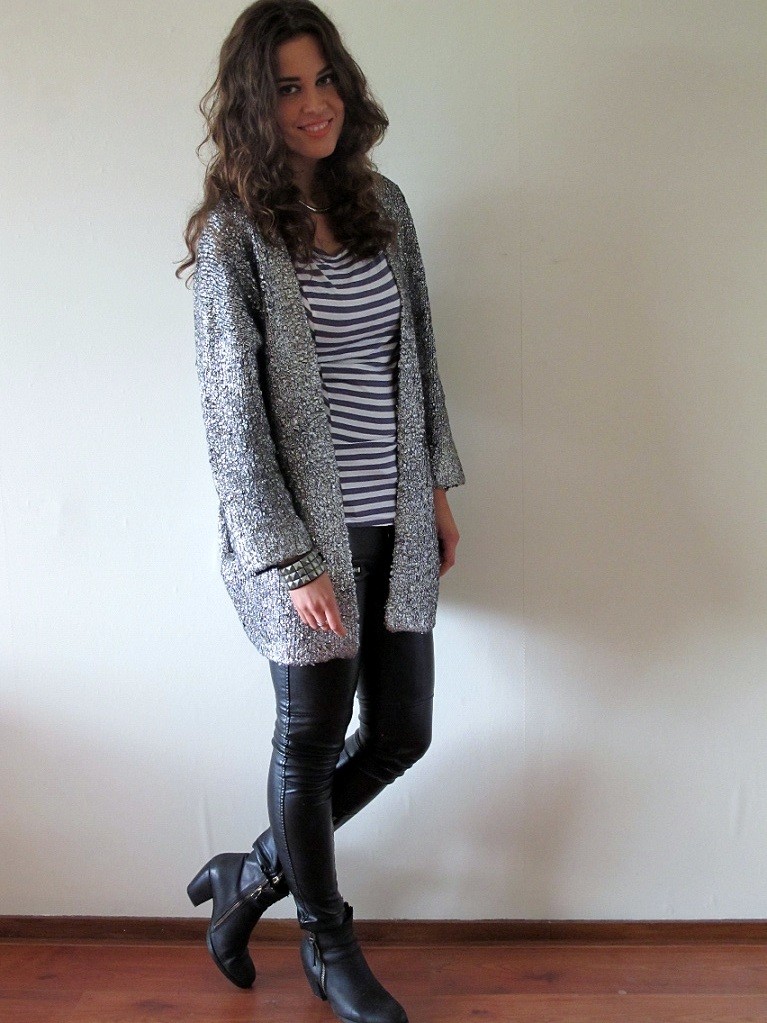 Due to the weather it was impossible this week to take outfit shots outside, so unfortunately I have to show you these inside pictures. I'm wearing a (faux)leather pants which I bought a year ago in the sale at New Yorker.
Combined it with I simple stripey shirt. To bright things up, I added my silver cardigan. When I don't know what to wear I just put on a basic outfit, together with this silver cardigan it always looks great.
I have a quiet weekend in front of me with studying and other useful stuff. Monday I have the day off, in Holland we have a special day called 'Queensday'. It's the birthday of the queen, but in Holland it's used as a national party day. Every town is full with stages where singers and DJ's are performing and everyone is dressed in orange. I will go to Amsterdam to party with my friends. Definitely looking forward to that!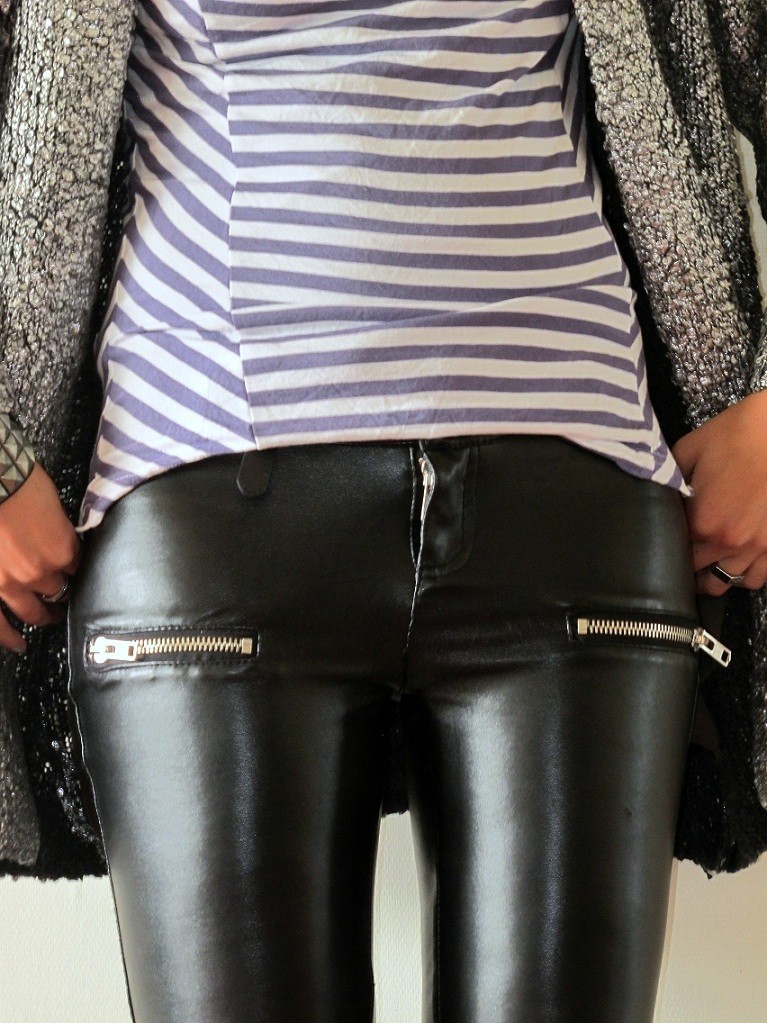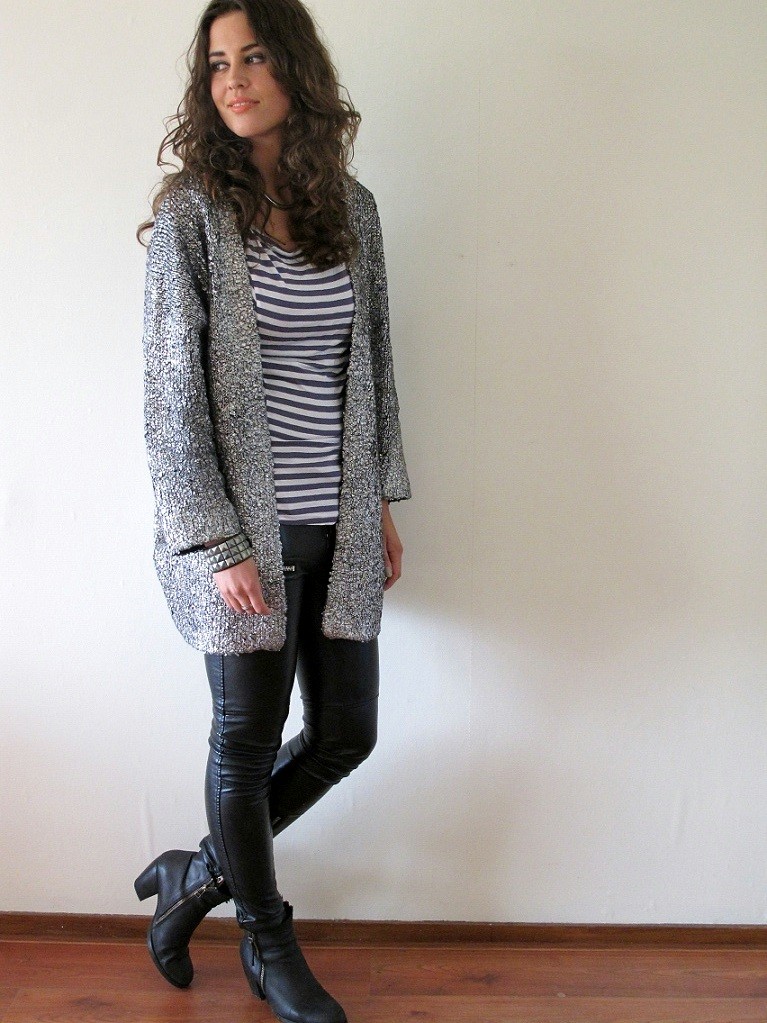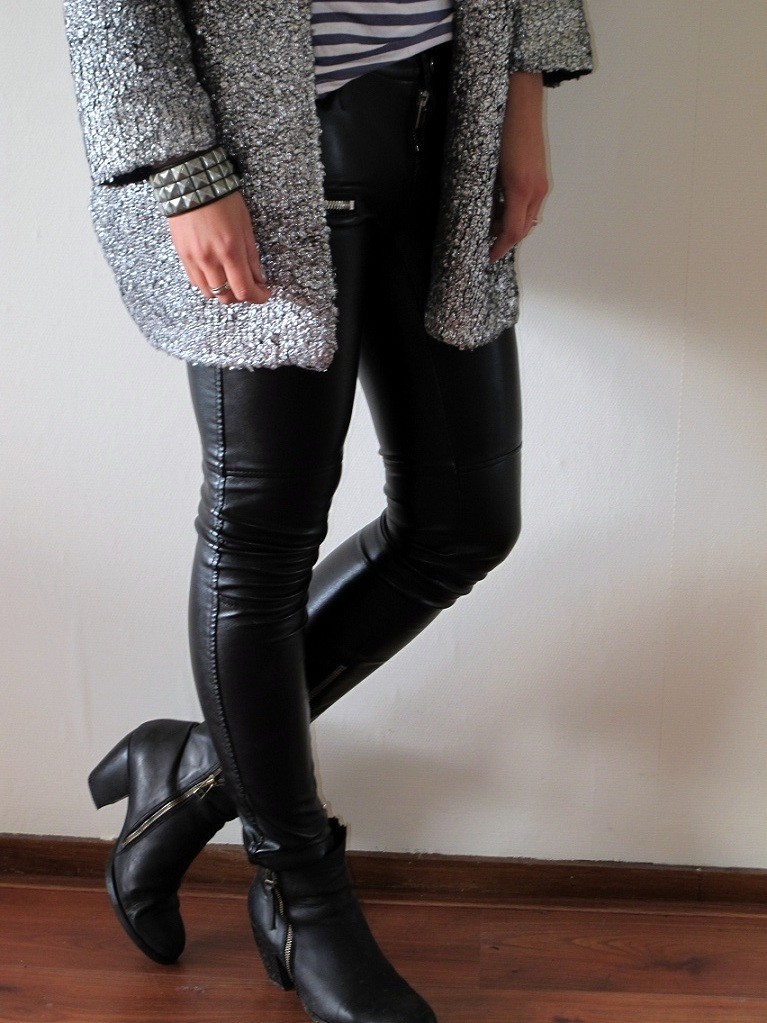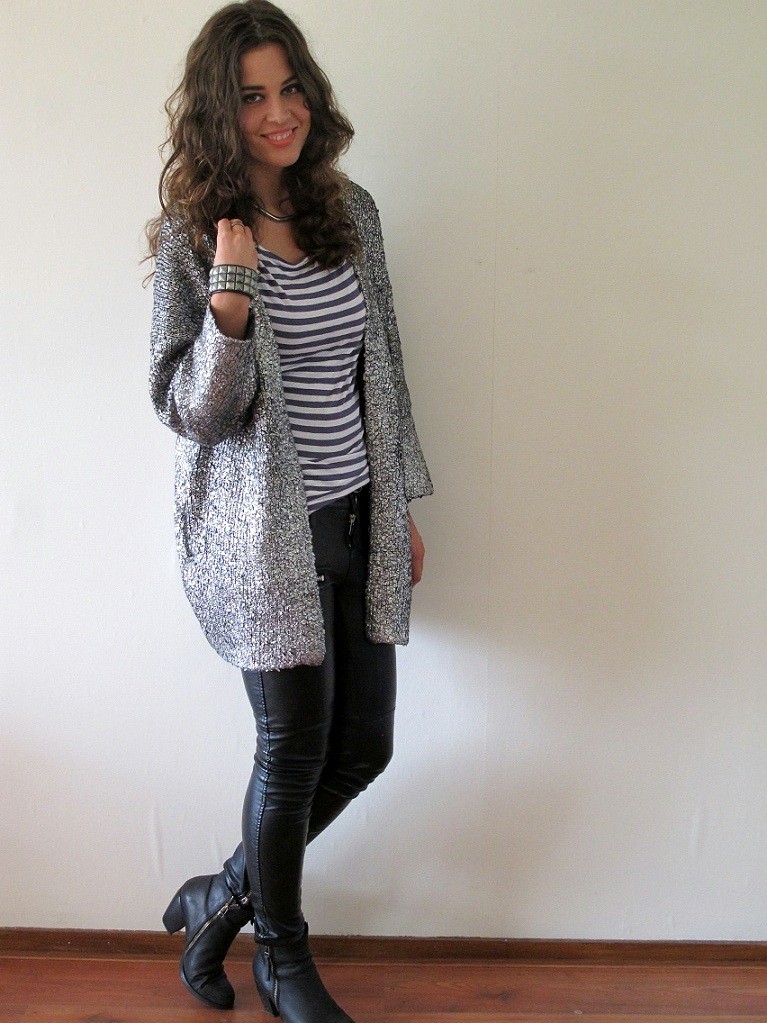 Silver Cardigan H&M
Leather Pants New Yorker
Shirt Market in Turkey
Boots Sasha
Studded Bracelet Six
Necklace H&M