A flared midi skirt worn with a fitted top is one of those classic combo's that never fails to look good. It's for that reason that these items are coming with me all the way to South America, despite my (very) limited luggage space.
I have the impression that many people find midi skirts boring, but it's been my personal favourite pick since a while now. I find that they always looks elegant, modest and feminine, whether you wear them with high heels or flat sandals. On top of that, I feel super comfortable wearing them. Maybe it's the age? I'm hitting the big 25 in 2 months after all.
I'm by the way writing this post very last moment, 2 hours before I head off to the airport to be precise. To my surprise, I've managed to keep my luggage a very humble size (or weight should I say), so I'm pretty satisfied. From Perth I'll fly via Dubai to Rio in over 24 hours, which makes it the longest flight I've ever made. Travelling alone happens to be one of the most therapeutic things for me to do, so I'm actually not dreading it too much. I'm sure I can keep myself busy watching some movies, reading books and writing down ideas. Hopefully I'll be able to catch some sleep too, because I need the energy to be able to enjoy and explore Rio to the fullest!
I'm not sure when I'll be having reliable wi-fi again, but in the meantime make sure to follow along my journey on instagram. You can find me at @fashioncontainer. See you on the other side! I can't wait to take a million photos and create the coolest travel posts for you to enjoy here on FashionContainer.
Wearing: Asos stripe bardot top, Wardrobe laser cut skirt, Sam Edelman sandals, Asos white bag, Michael Kors lexington watch, Dainty pearl necklace, MAC Moramge lipstick
[show_shopthepost_widget id="500119″]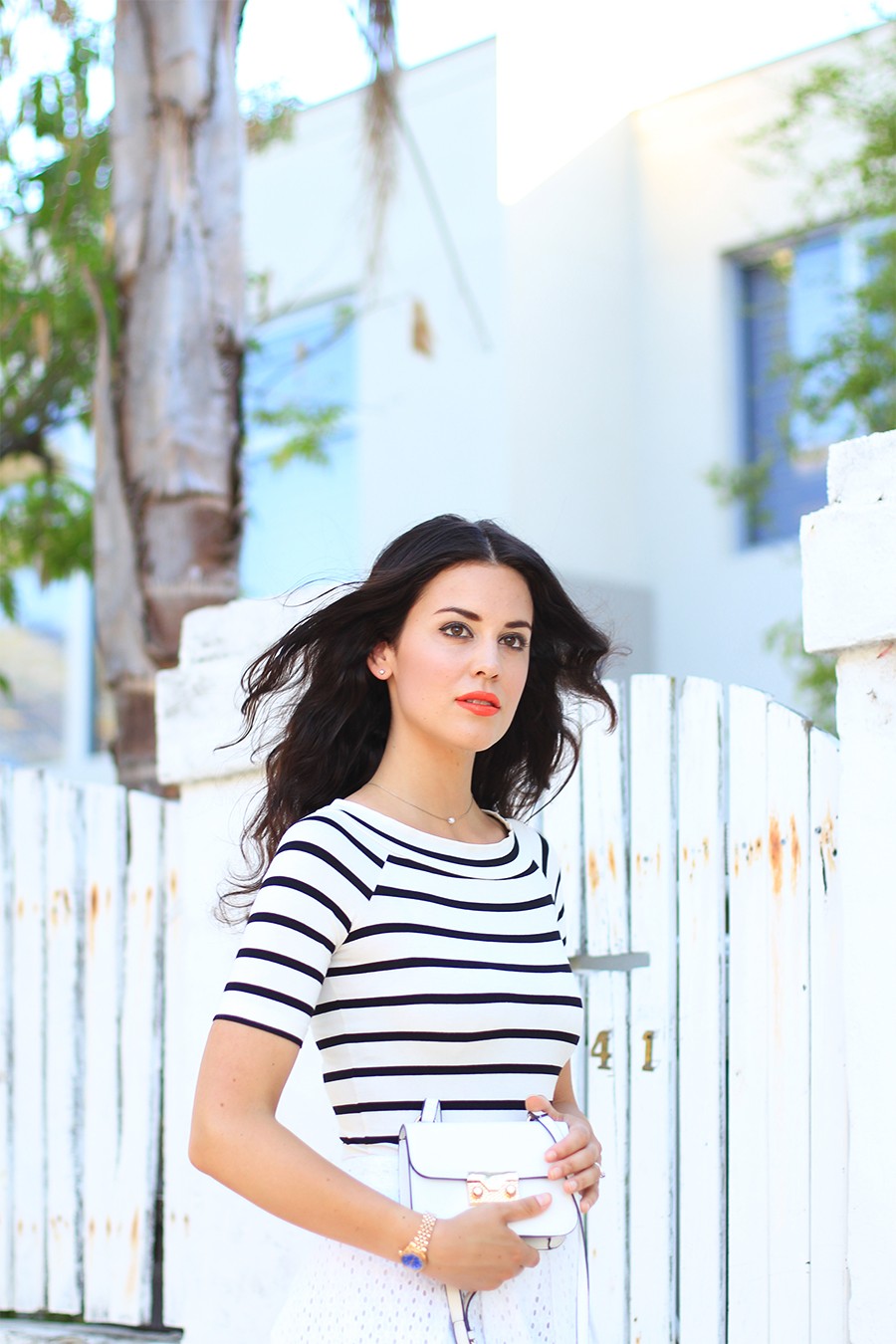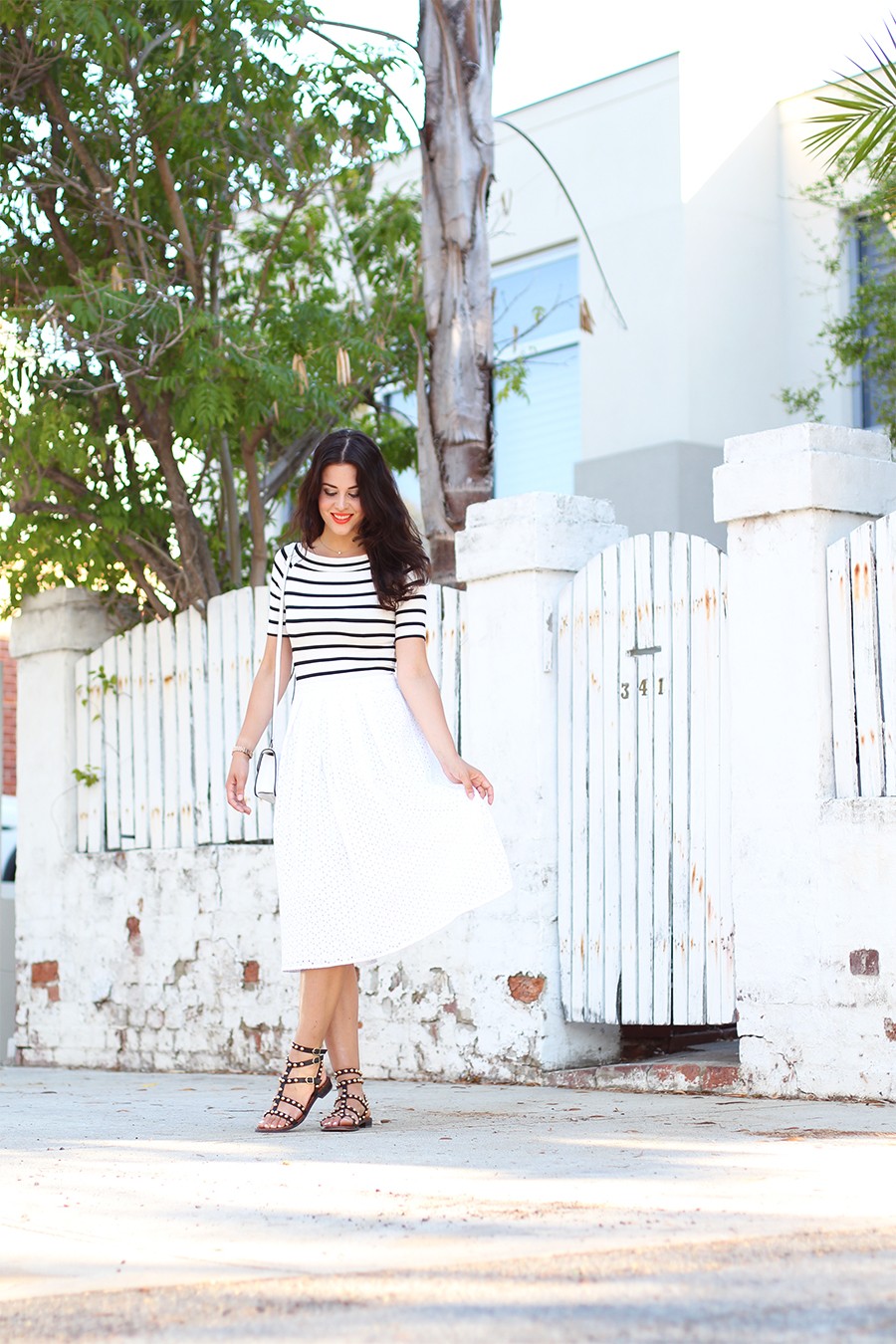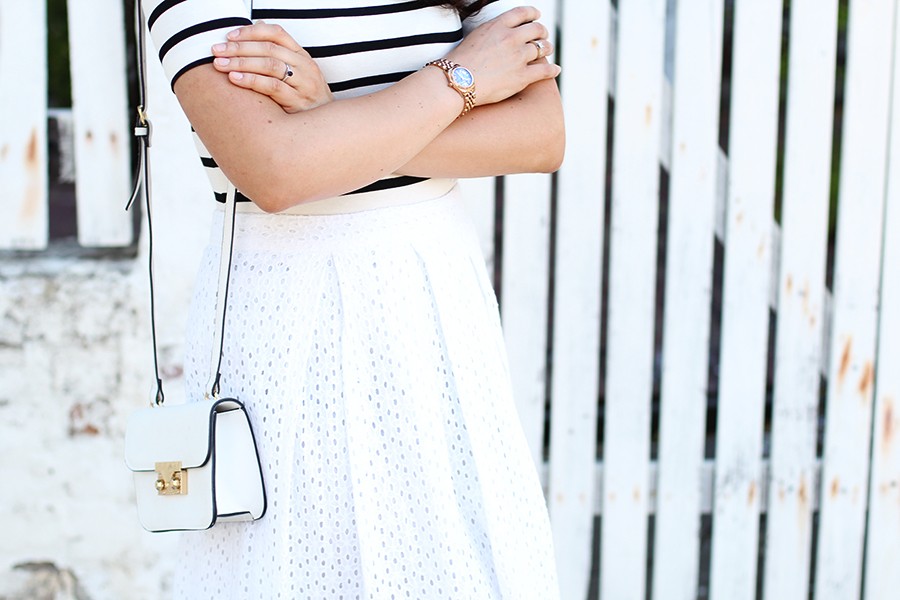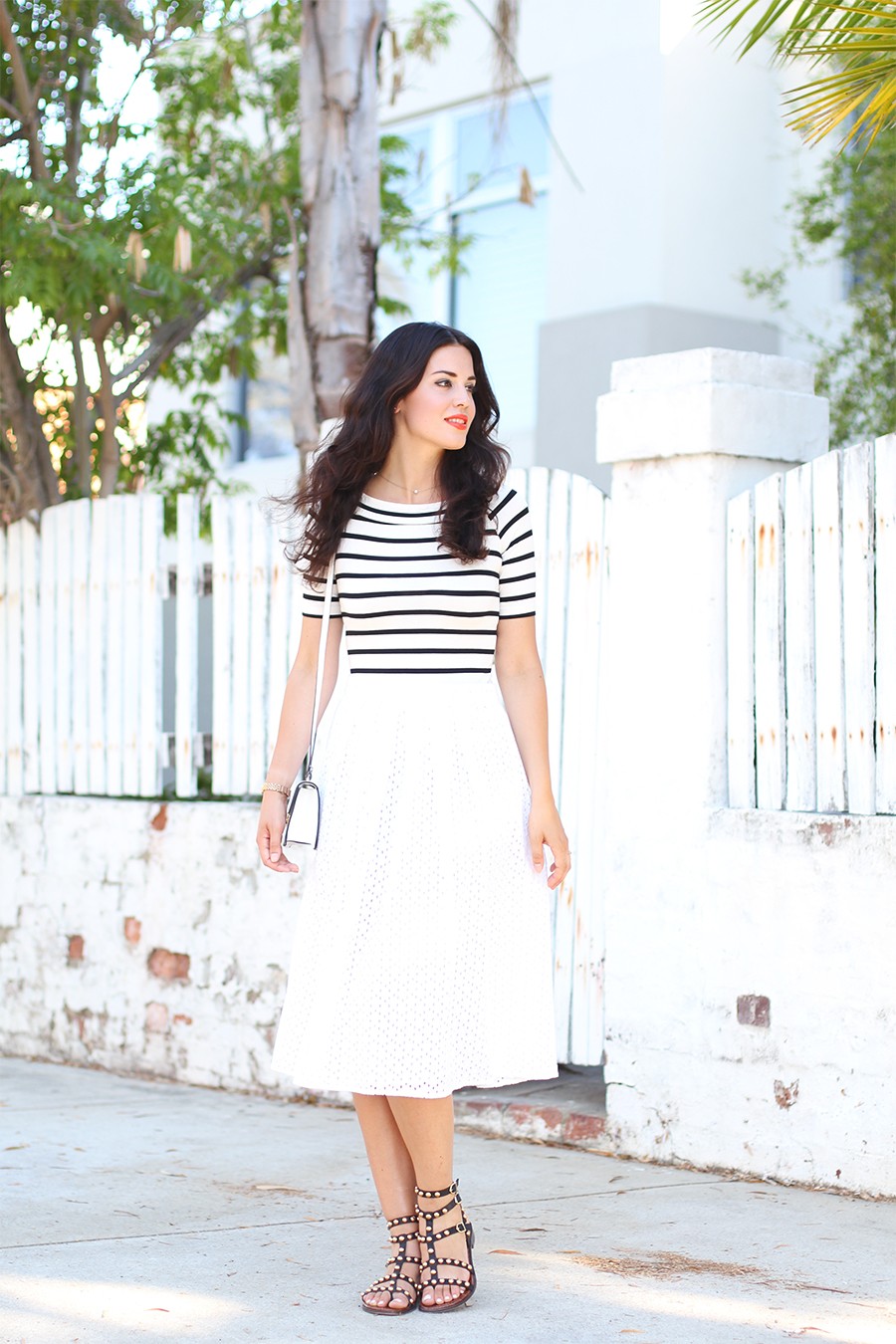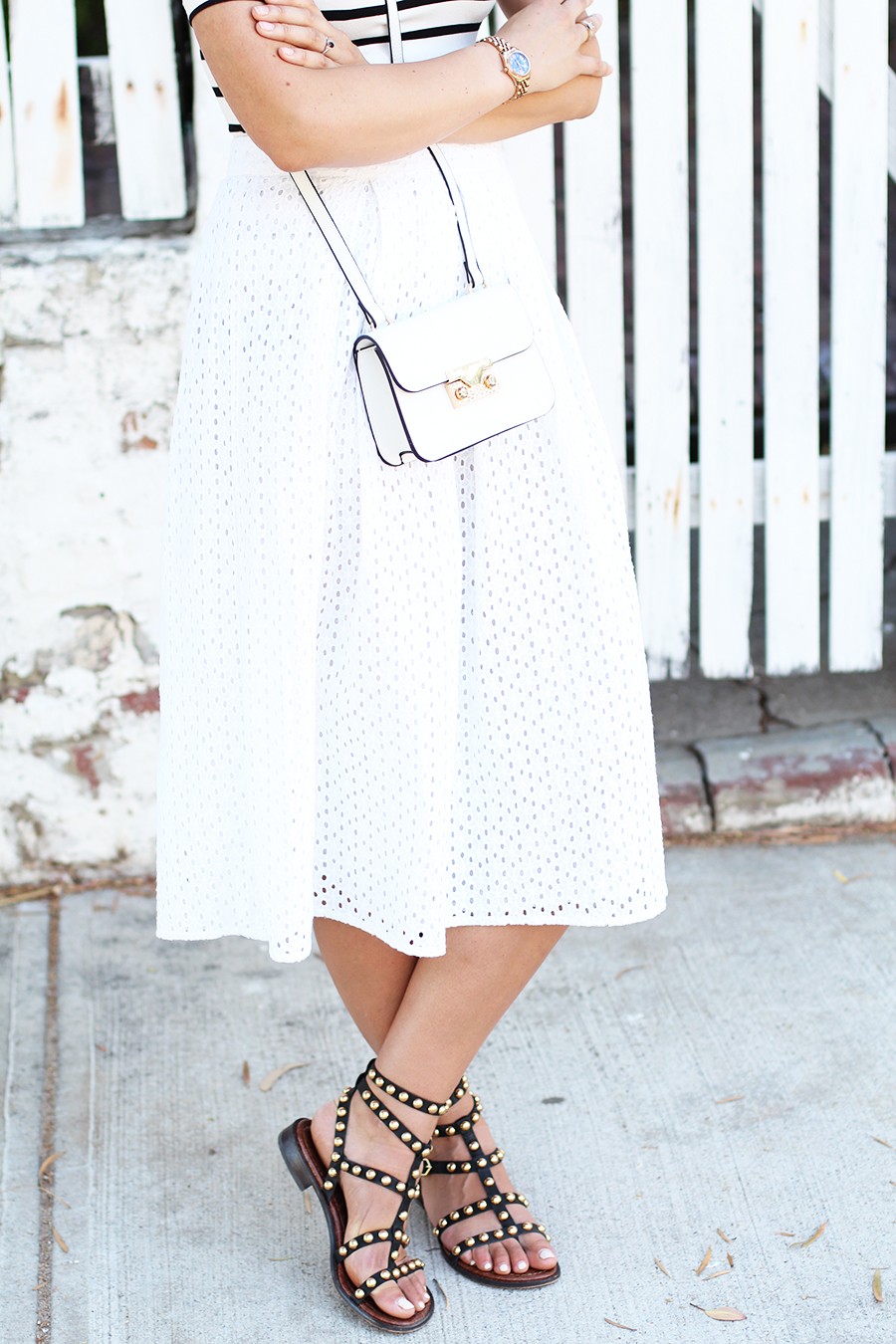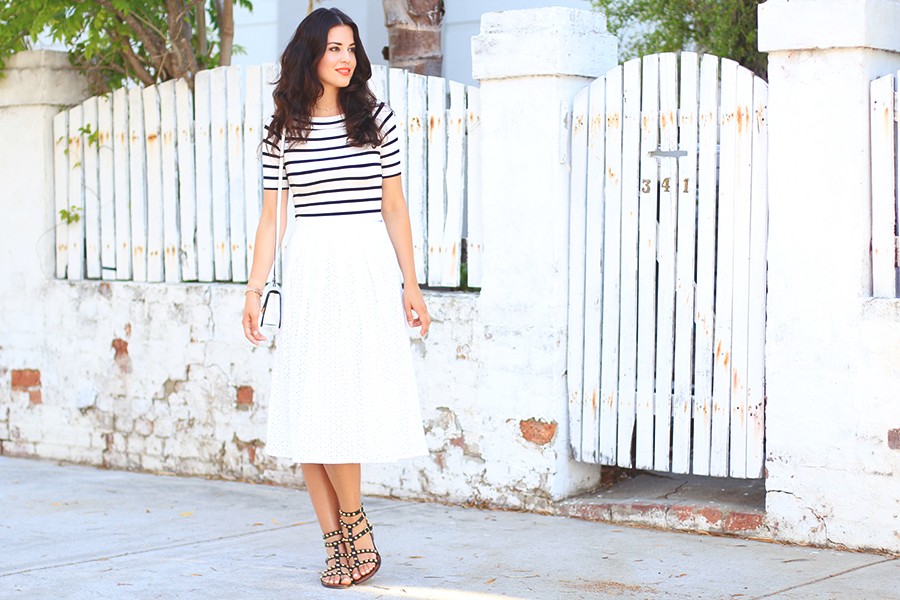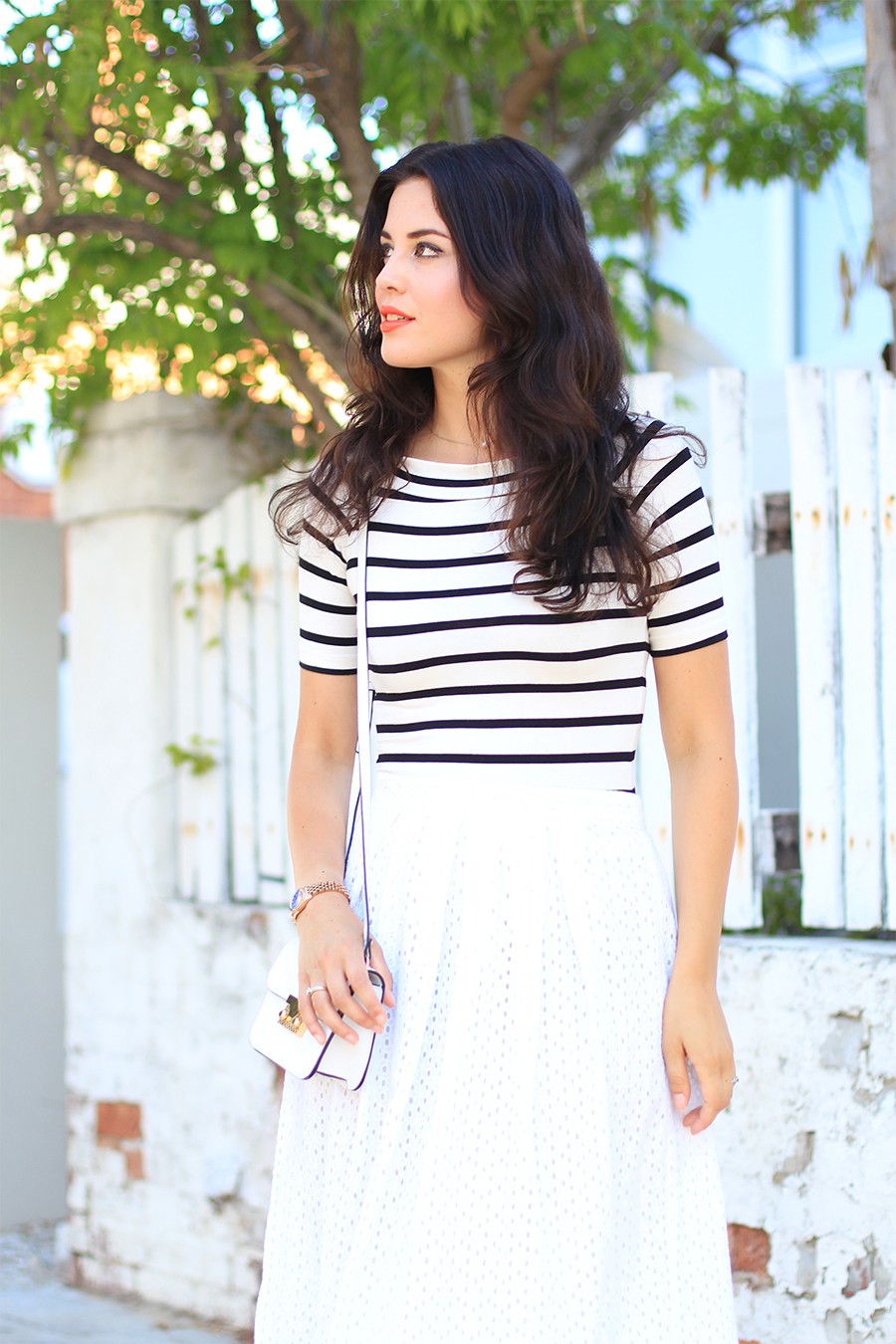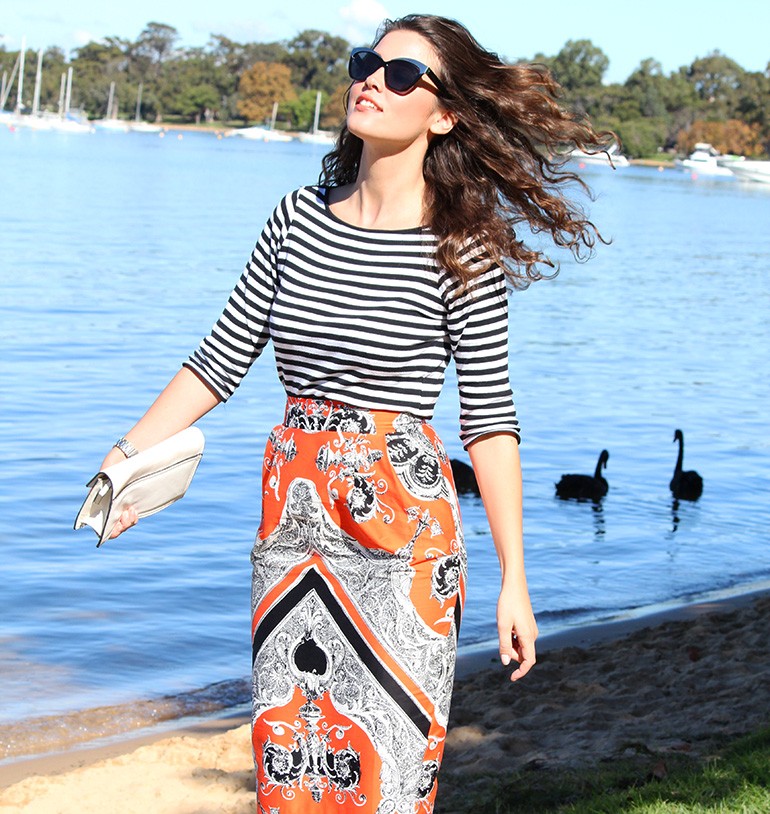 Wearing: Asos stripe bardot top, Warehouse laser cut skirt, Sam Edelman sandals, Asos white bag, Michael Kors lexington watch, Dainty pearl necklace, MAC Moramge lipstick
[show_shopthepost_widget id="500119″]