And suddenly it's almost, almost there. My date of departure to South America! Gosh, I can't even remember the last time I felt this excited. Which probably means that this trip came at the perfect time. Even though I should probably be stressed out about packing and preparing, this week I've done the exact opposite with several trips to the beach, late dinner nights with friends and even a mini road trip on Saturday.
Hassan and I have been wanting to visit the Serpentine Falls (see third photo below), since a long time, but we never came around it since this weekend. Because I'm leaving for three weeks on Wednesday, we thought it would be fun to have a road trip together to spend some quality time. We first headed to the Serpentine Falls and wow, it's absolutely stunning. Only a 50 minute drive from Perth, I don't know why we haven't visited before. The water is stunning blue and apparently it's super deep too, since we saw people jumping in the water from highest cliffs. Later that day we spontaneously decided to drive to nearby Rockingham and go for a boat trip to Penguin Island and Seal island. We saw dolphins too! It's really awesome to have such extraordinary nature and wildlife on your doorstep, something I really adore about Australia. While the sea lions were sleeping (photo 4), were were impressed by how massive they really are. After the boating fun we went for a coffee at a nearby cafe. I couldn't have asked for a better last weekend in Australia.
Since these weekly diaries are all about a live, behind the scenes peek on what I've been up to in my life, I thought I should probably tell you that I'm completely addicted to the series Suits. I'm normally not one to do a lot of 'time wasting' activities such as watching TV (we currently don't even have one) or watching series, but I'm totally hooked. The bad thing is that I get so addicted to it that I can't stop watching. So that's exactly what I did on Sunday! At night we were invited at my friend's place where we ate the most delicious food. You can catch a glimpse of the dessert in the fifth photo, YUM. She's Argentinian and has helped me out lots already with finding my way around Buenos Aires, despite not even having left Australia! Even though my brother will be there, it's great to have some tips from the locals.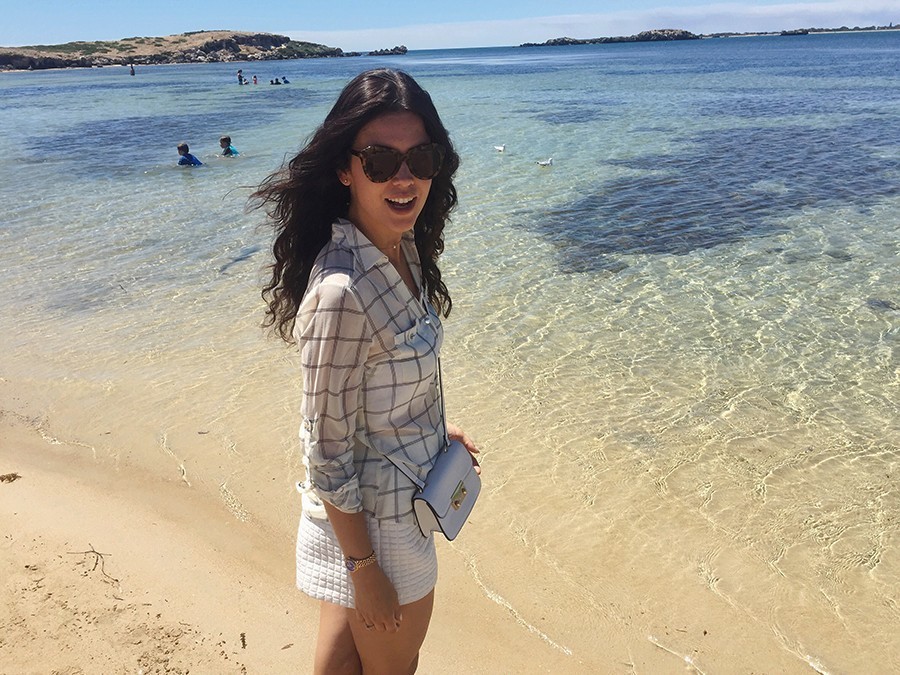 The most crystal clear water you'll find around Perth. I'm wearing a simple white ensemble with the best shorts ever. And yes, I'm totally aware of the fact that I've been wearing these way too much lately!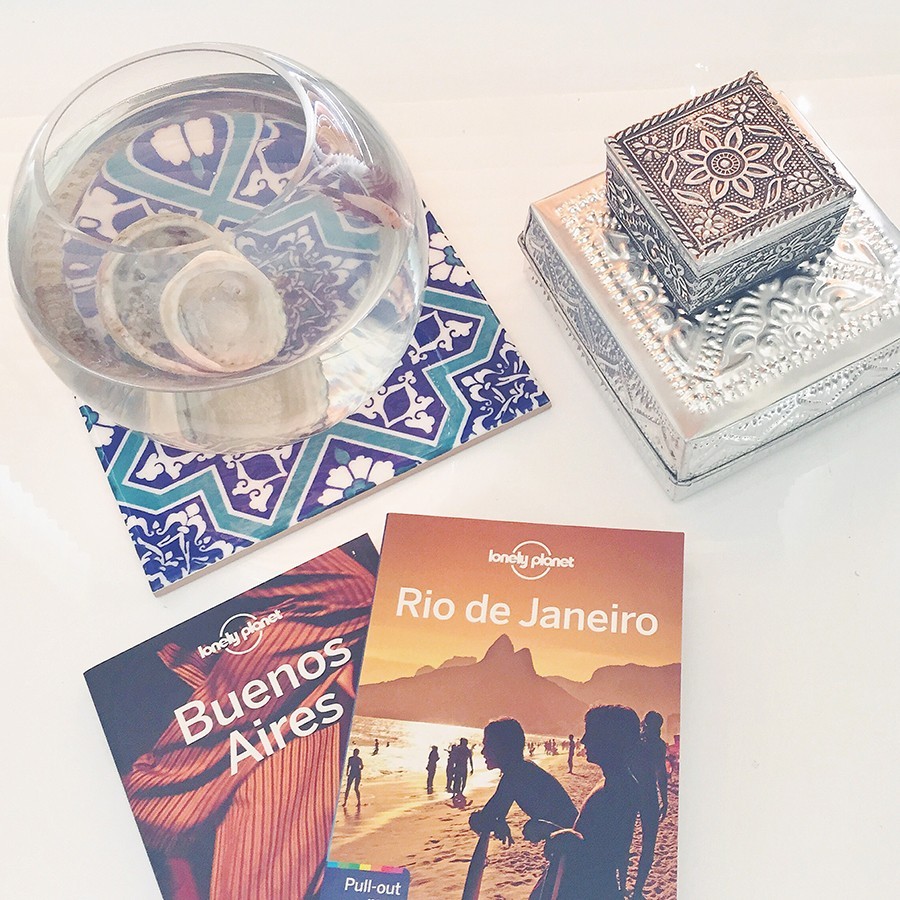 I've got this weird obsession with Lonely Planet guides, I just have to have one for every country I'm visiting. They're not only super handy with insider's tips on where to eat, go out or sight see, I also love keeping them as a souvenir once I've arrived back home. Oh, and I did I tell you yet? I've got a pet fish! Ha ha, so exciting. I got it as a Christmas present from a friend and I absolutely love it.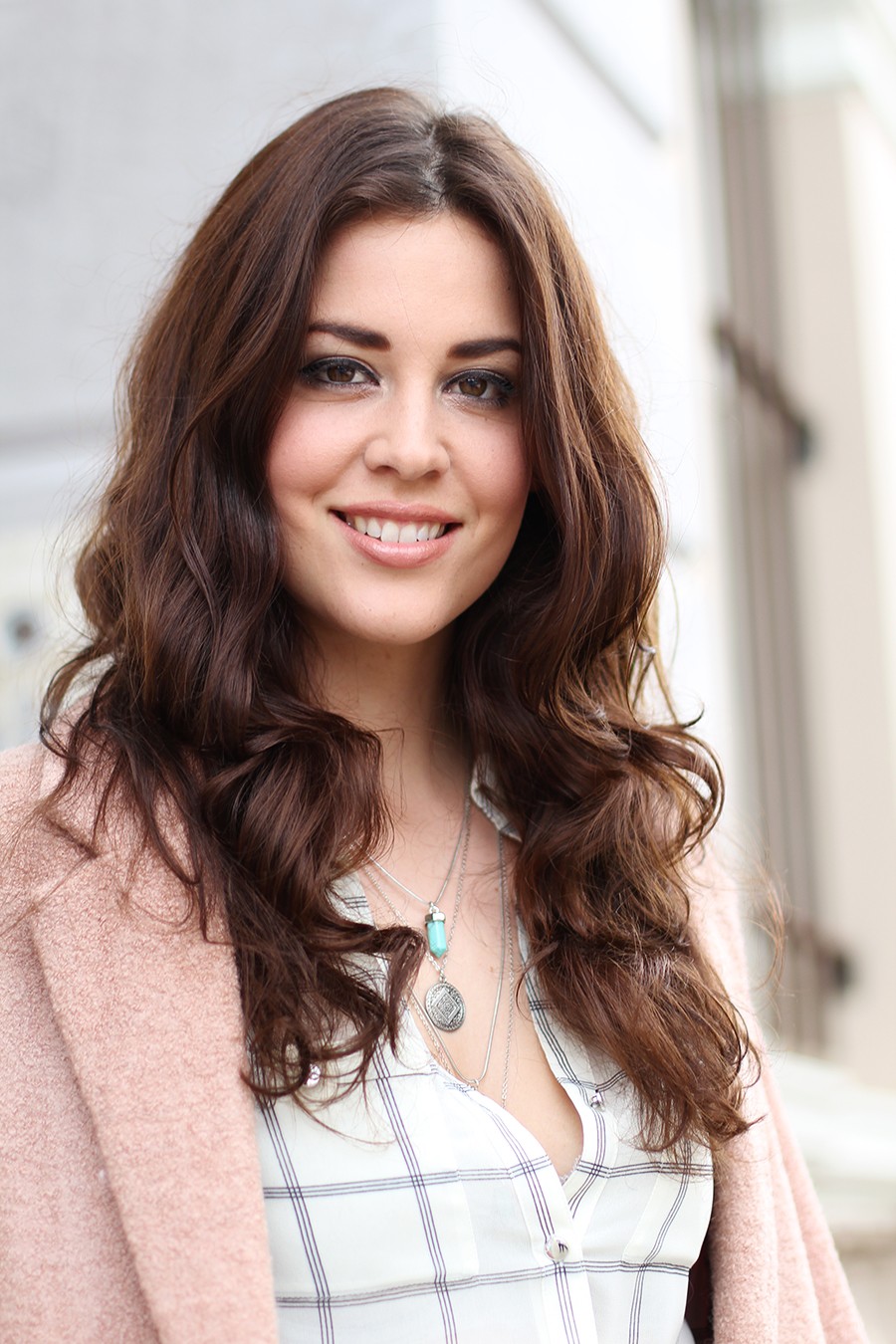 The beautiful Serpentine Falls, a must-visit if you're in Perth.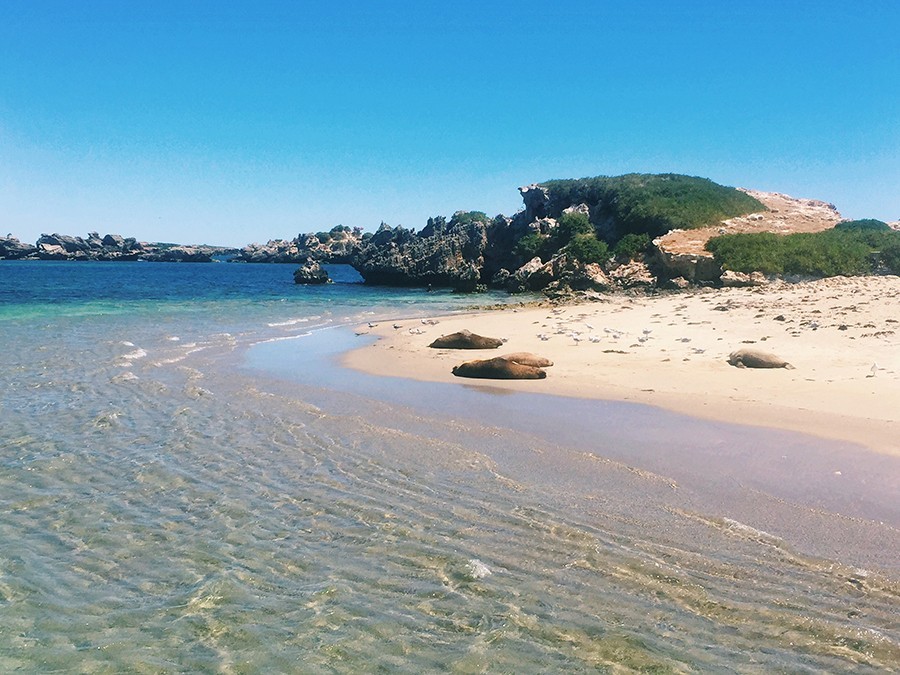 How adorable? Sleeping sea lions. It got even more adorable (and hilarious) when one sneezed in its sleep.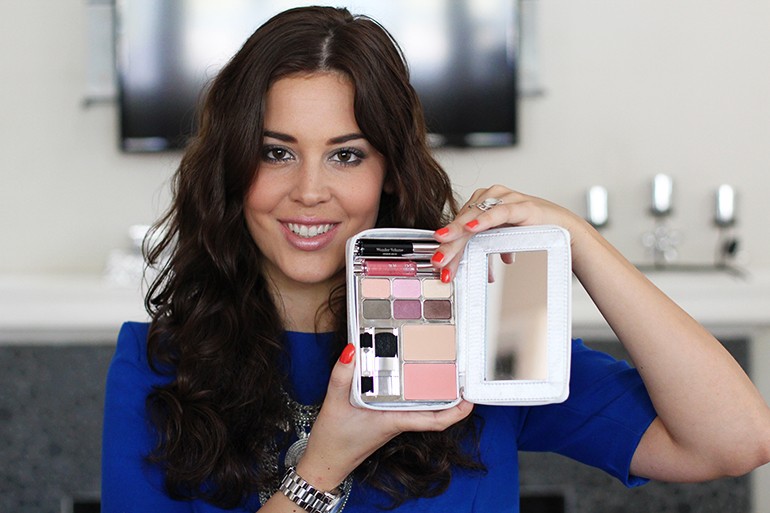 Yummy mascarpone dessert with strawberries and delicious coffees. My friend has convinced me that I need one of those kitchen tools to fluff up milk (or how do you even call such a thing?). Anyway, I'm sure you know what I mean.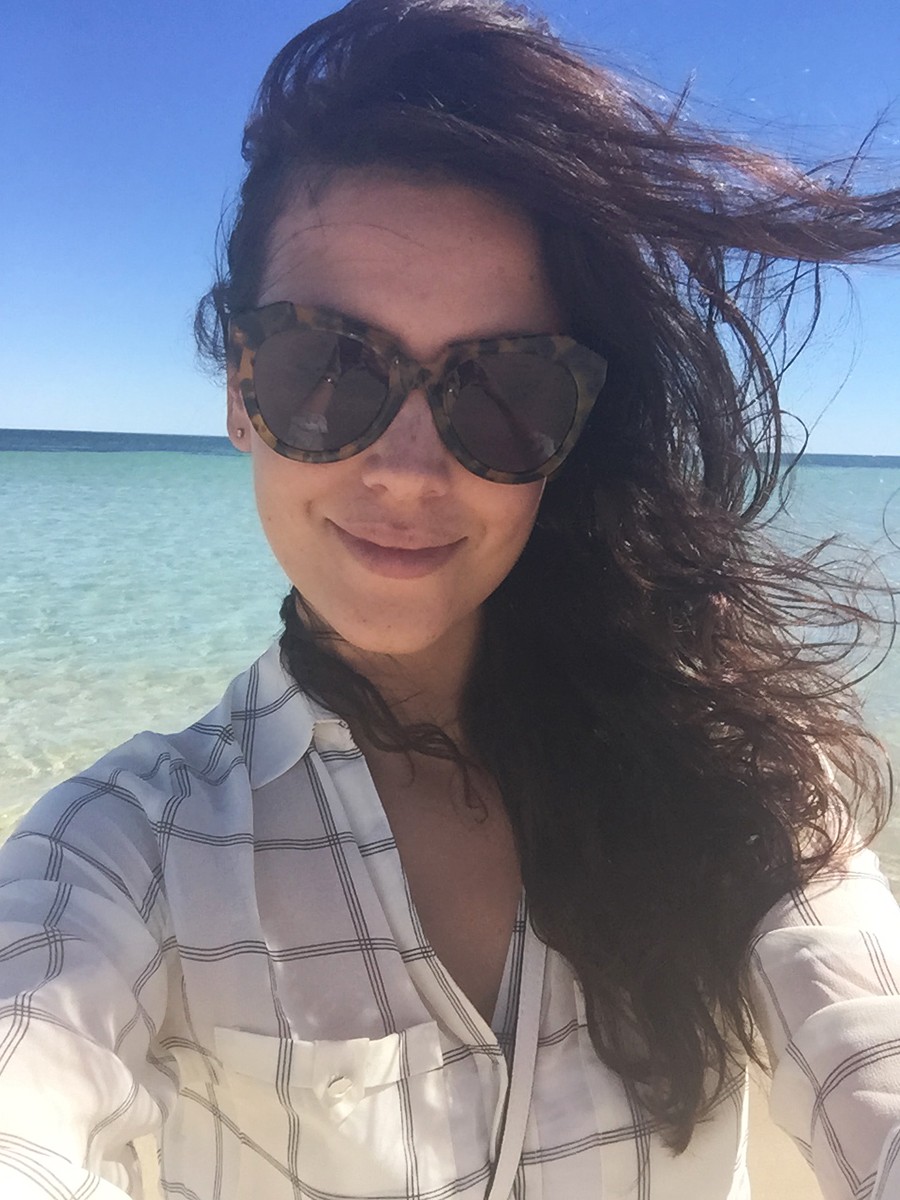 Massive Karen Walker sunglasses and summer freckles. The coast line in Rockingham is really stunning.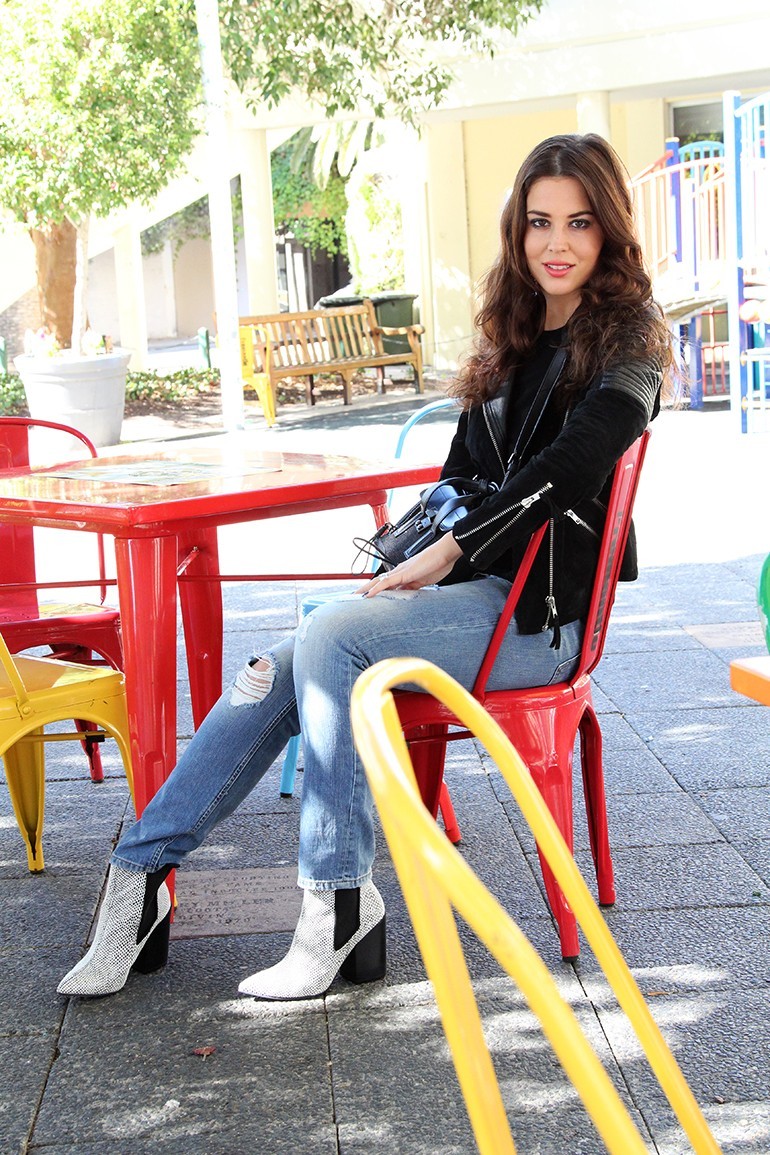 Early morning coffee's with Hassan at TTS, a cute little café in Nedlands. The coffee was great.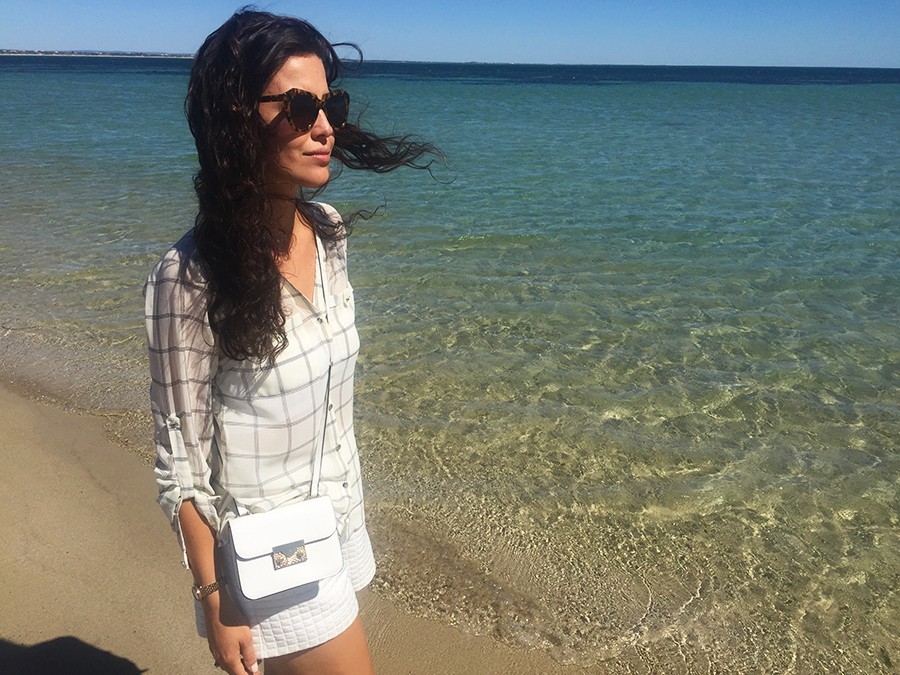 Another one from Saturday. This white Asos bag with gold hardware has proofed such a great find.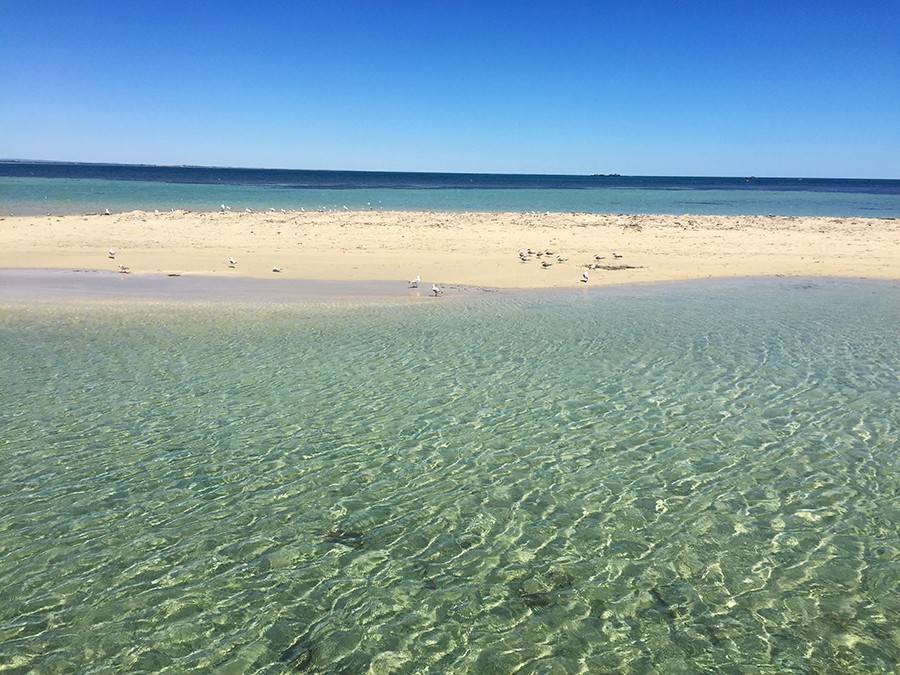 OK, one last photo. I swear, Western Australia is one big post card.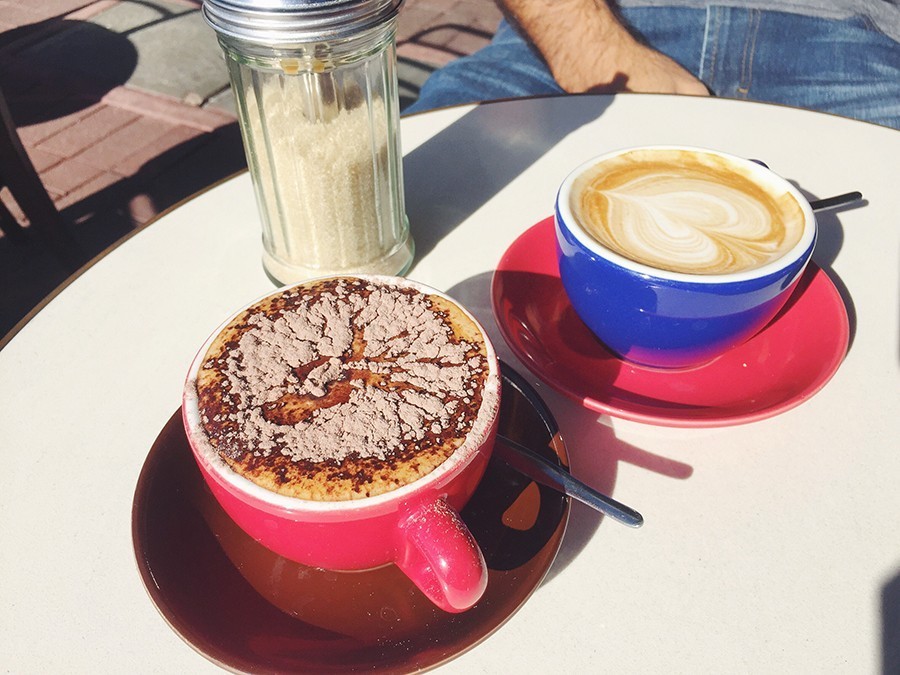 A good coffee in the morning makes a good day, especially if it involves sunshine and good company. This is at Boubar in Nedlands. The cappuccino with an overdose of chocolate powder was delicious.
Shop the Post:
[show_shopthepost_widget id="496327″]