The classic white on white, an absolute must in summer! The Zara sale has started, so naturally I had to go have a look, especially with my upcoming travels in mind. I bought this perfectly light and flowy dress that I'm sure is going to be of use for my travels and beyond.
Wearing: Zara dress (similar here), Zara sleeveless jacket (similar here), Sam Edelman sandals, Zac Zac posen leopard bag, Sportsgirl pearl necklace (similar here), TotallyJewel earrings, Michael Kors lexington watch
[show_shopthepost_widget id="491619″]

Hassan and I have finally settled into our new home and we're absolutely loving it so far. It was nice to have a few extra days off in between Christmas and New Year, which helped me to get on top off the little things in our home. My favourite part of our home is the second bed room, which we've made an office and walk in closet at the same time. I was actually so satisfied how it turned out that I shot a little photo series to show you here on FashionContainer soon.
Even though moving homes comes with many downsides, what I love about it is that it allows for creating new habits. Located in trendy Subiaco, everything is within reach in only a few minute walk. Other than cute cafés, shops and bars, there's also some cute streets nearby which make an easy back drop for photos.
I decided to invest in a few pairs of quality sandals just before summer kicked in and I haven't regretted it for a moment. I've mostly been swapping between these basic white Sam Edelman sandals, a croc textured sandal from Witchery and a studded pair of also from Sam Edelman lately. Good quality and a soft footbed is super important for sandals that I wear every day and these are the best! And too be honest, flat and comfy sandals is all I can wear in this super hot weather.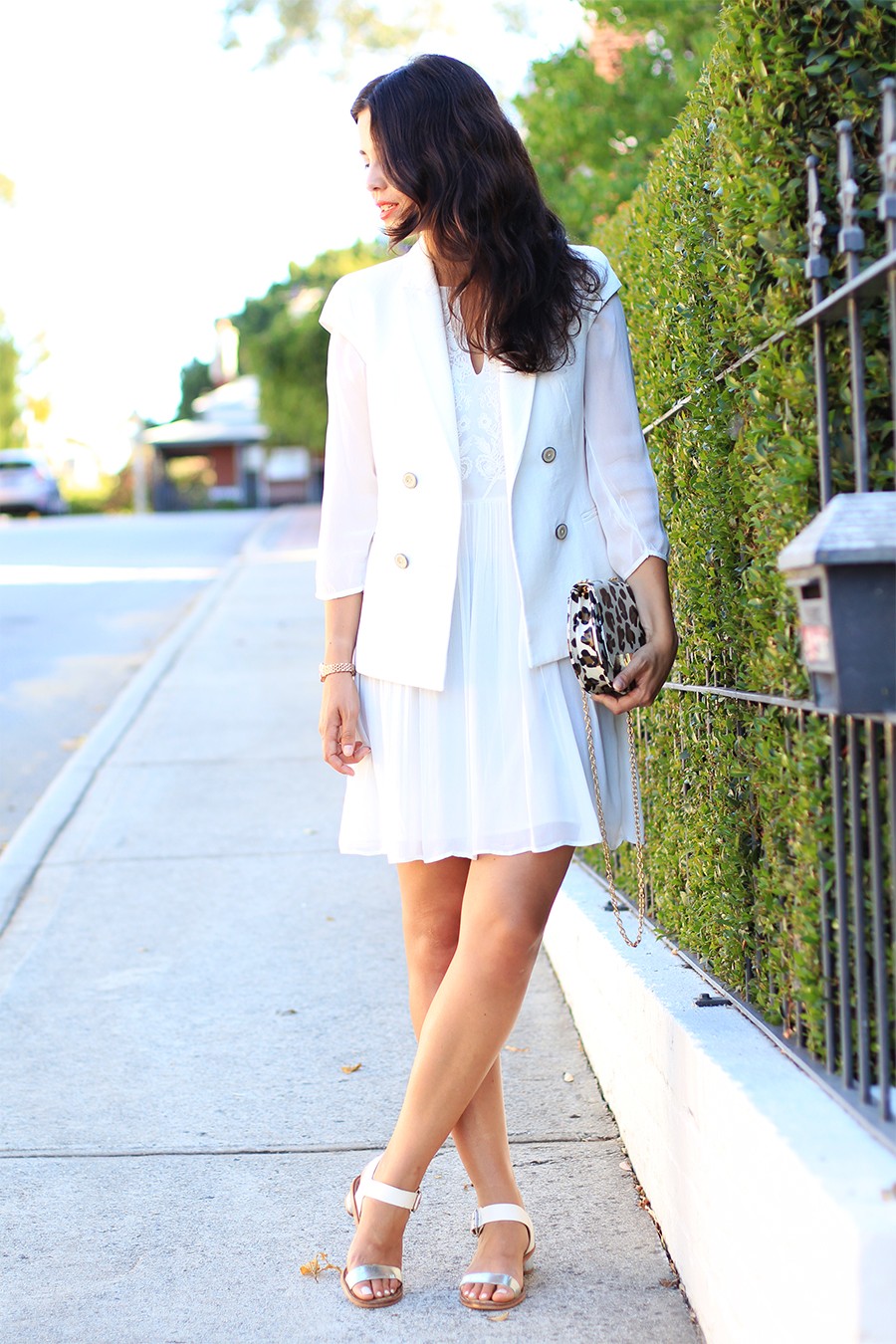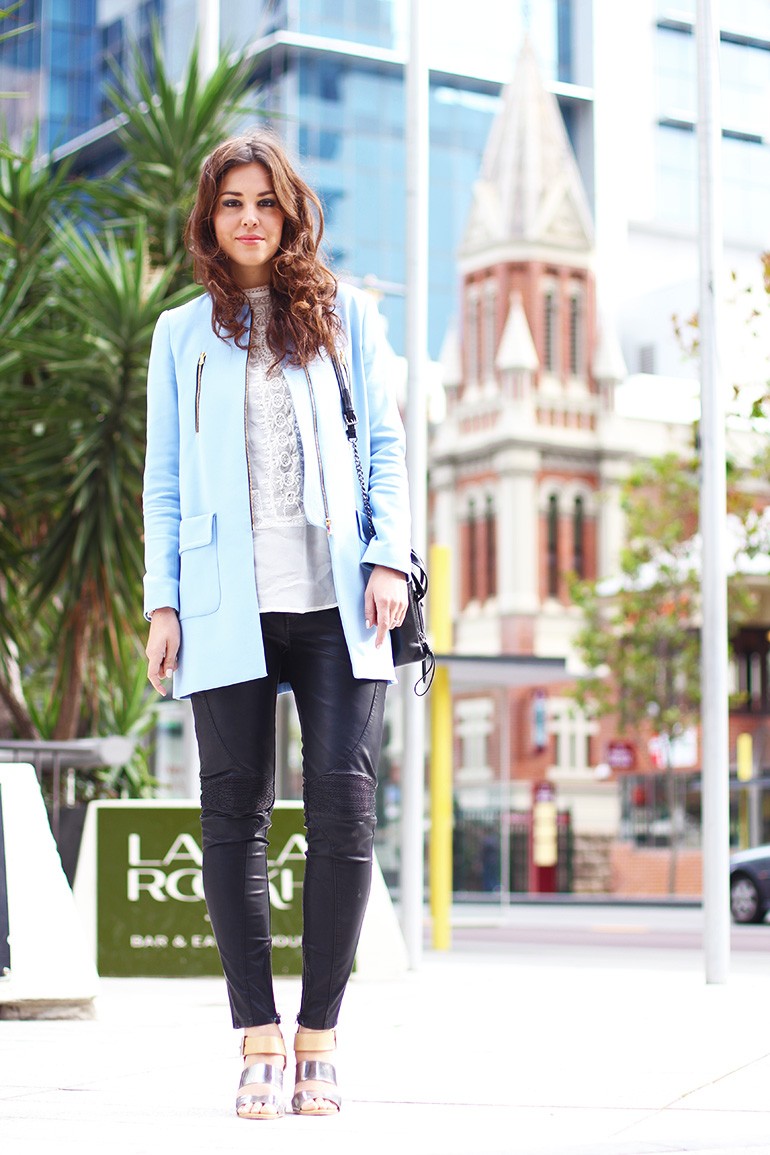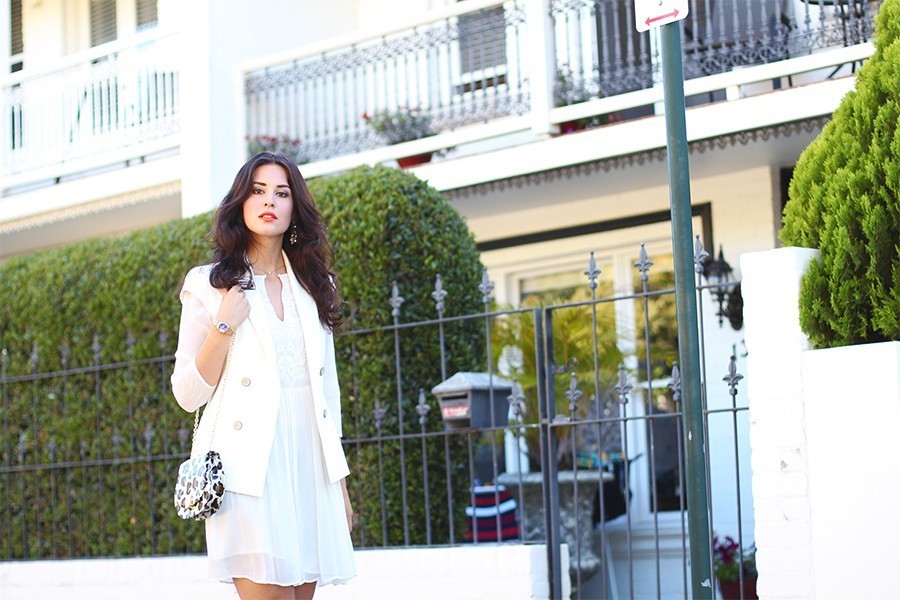 Wearing: Zara dress (similar here), Zara sleeveless jacket (similar here), Sam Edelman sandals, Zac Zac posen leopard bag, Sportsgirl pearl necklace (similar here), TotallyJewel earrings, Michael Kors lexington watch
[show_shopthepost_widget id="491619″]