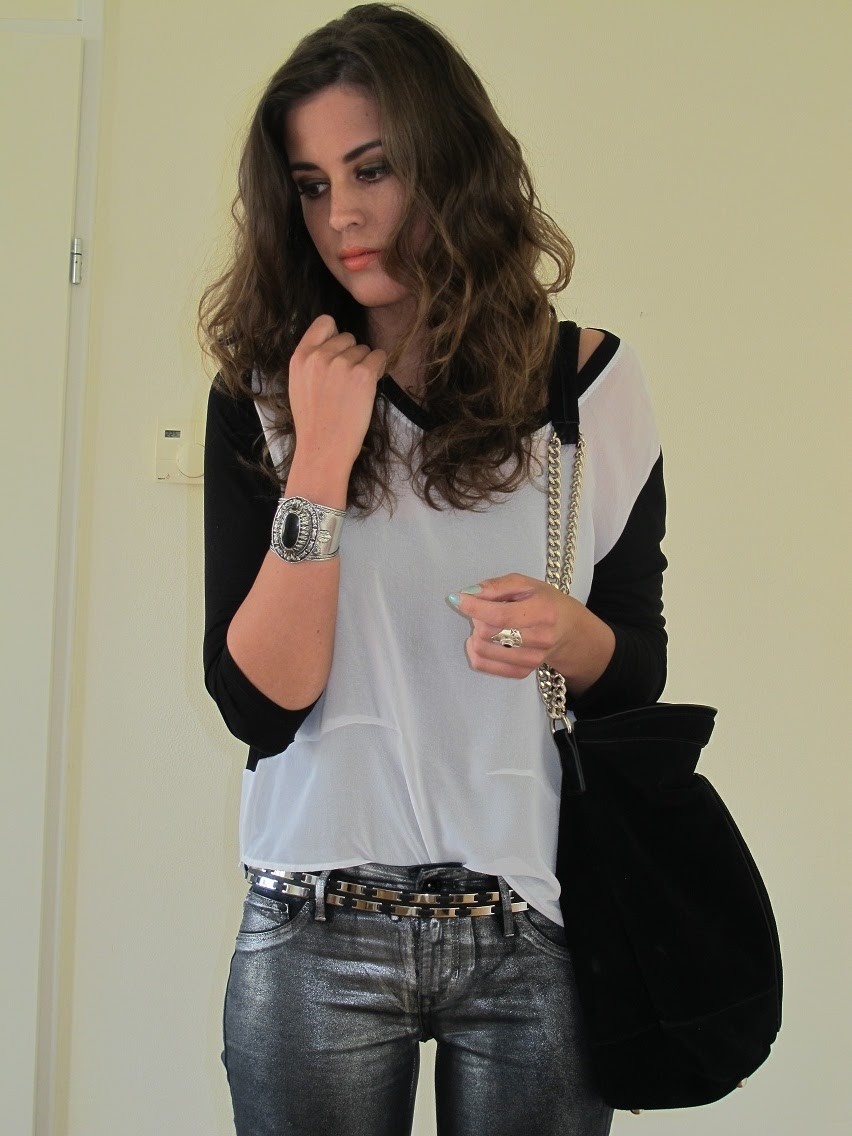 Hello there! Even though I didn't have the possibility to take some good shots outside today, I still wanted to show you three of my Barcelona purchases; the black suede bag, the two toned blouse and the belt.
Really in love with all my new items, the belt is an eye catcher which I will definitely use a lot. And well, the black suede bag is just perfect because it goes with everything in my wardrobe. Got these amazing silver pants at the H&M sale at the online shop a week ago and I simply want to wear it all the time.
Didn't have the best day's after I returned from Barcelona. I instantly became sick when I came home (serious lack of sleep, I guess). Besides that, my schedule is packed with everything study-related at the moment and that doesn't make my mood a lot better. And isn't it always huge reality check when you return home from an awesome holiday?
Blouse Mango
Bag Zara
Silver Pants H&M
Belt Mango
Cuff Pieces
Boots Topshop