Back to old closet favourites in black. I've been on a shopping ban for the past month and re-discovering my own closet has been a lot more fun than I initially expected it to be!
Wearing: Zara blouse (similar here), H&M skirt (similar here), Mango jacket (similar here) Mango bag (similar here), Topshop heels, Michael Kors watch
[show_shopthepost_widget id="83468″]

One of the reasons that I decided to not shop for a month is because in order to find out what pieces my closet needs, I need to play around with what I already have. Most of this black ensemble I've purchased ages ago, for example the skirt and blouse. It's surprising that sometimes the items that I haven't spend much money on are the ones that last longest.
The past week has been a roller coaster of emotions, which also explains my absence here on FashionContainer. There are some major changes coming up in my life, so I've felt everything from worry and doubt to fear and excitement. God, that sounds like I'm trying to tell you that I'm pregnant. I'm not. I can't tell you everything right now, but you'll the first one to know once I know "it" is going to happen for sure. After a week of going back and forth in my mind, I decided to embrace everything as it is and to perceive change as opportunity.
Tomorrow morning I'm leaving for Sydney, a trip that's going to be great for me to get myself back together. Besides some cool meetings, I'll also have some time to explore the city by myself. I'm looking forward to it.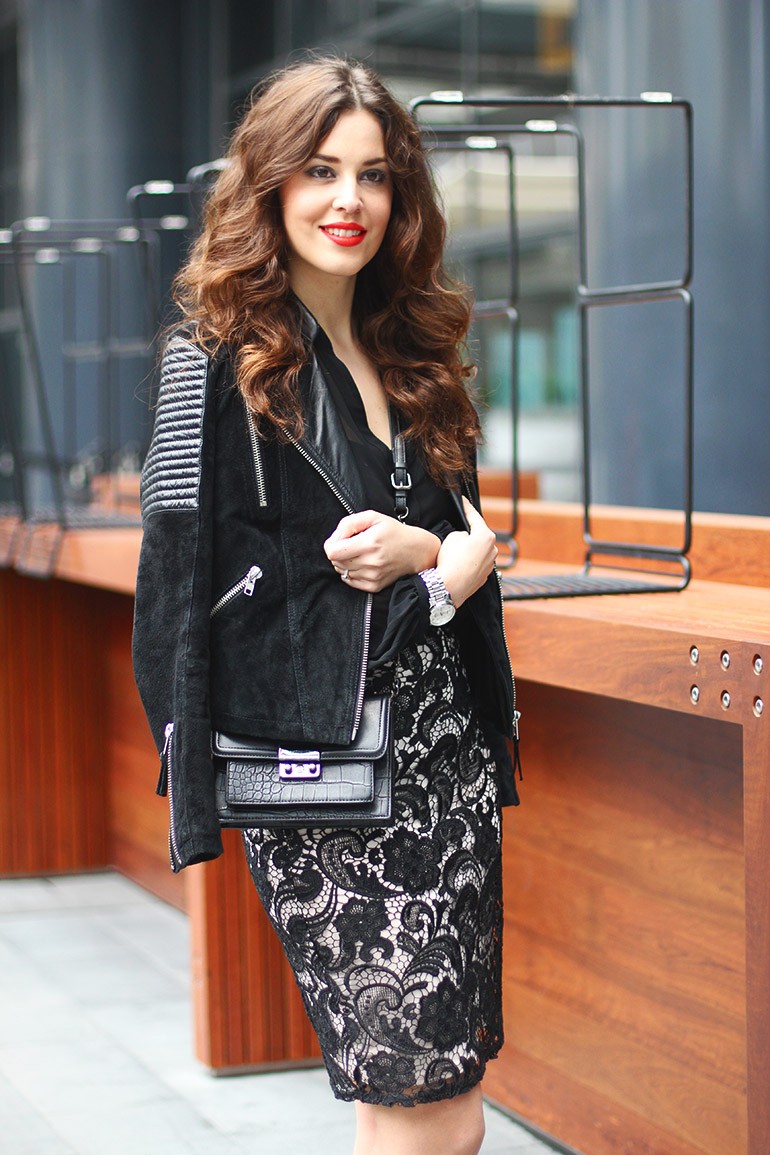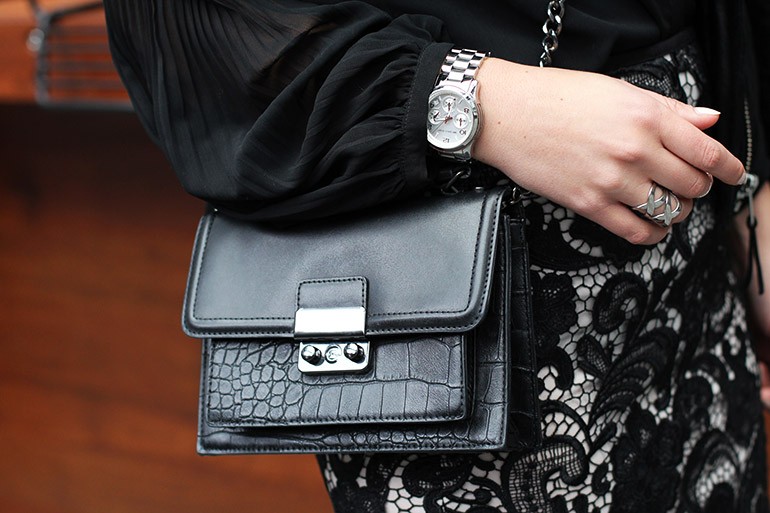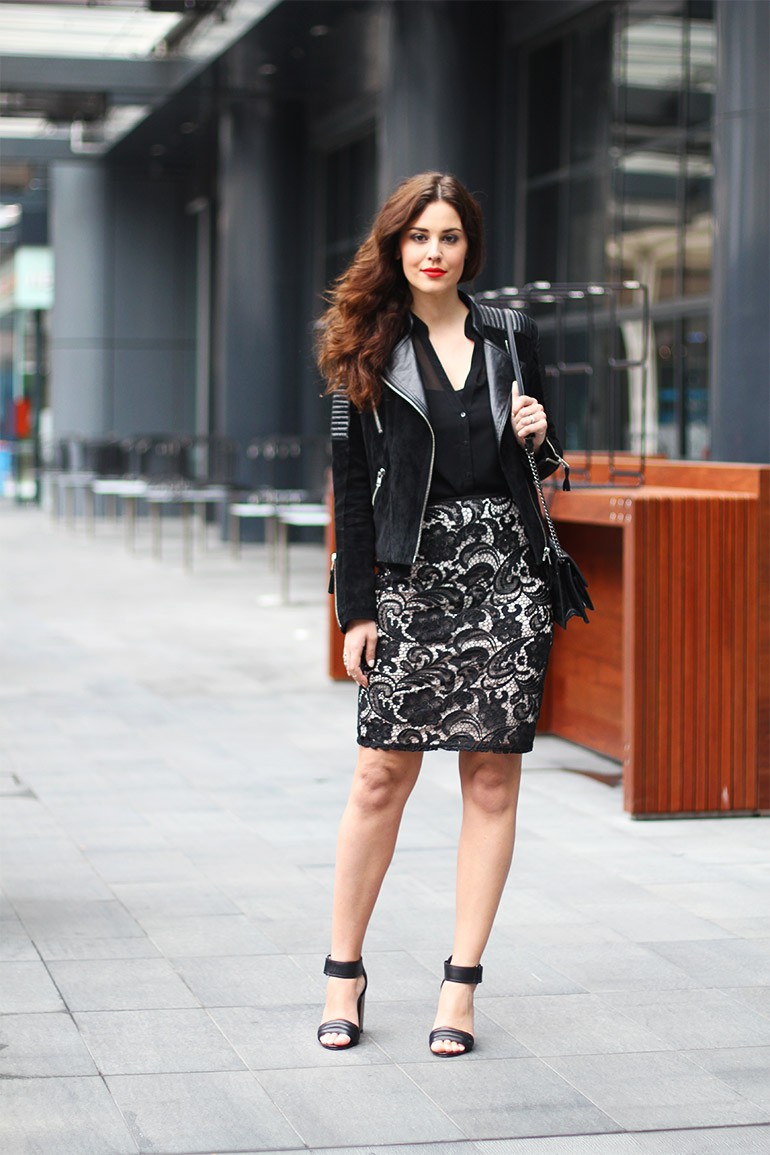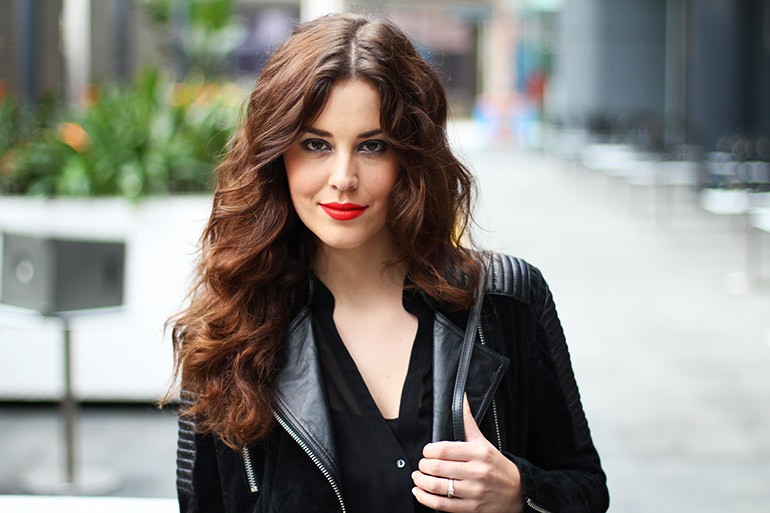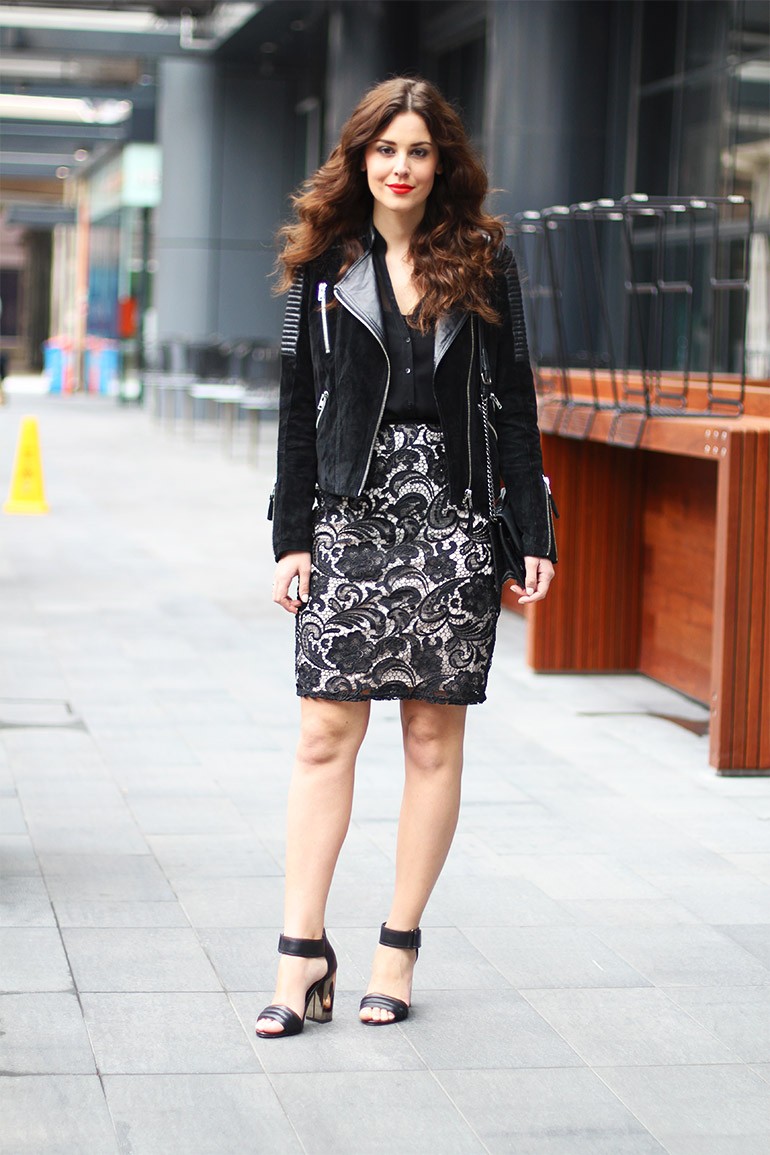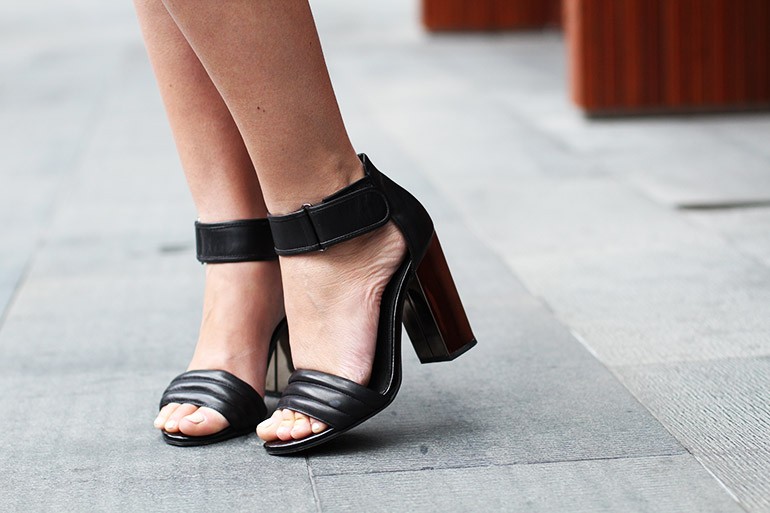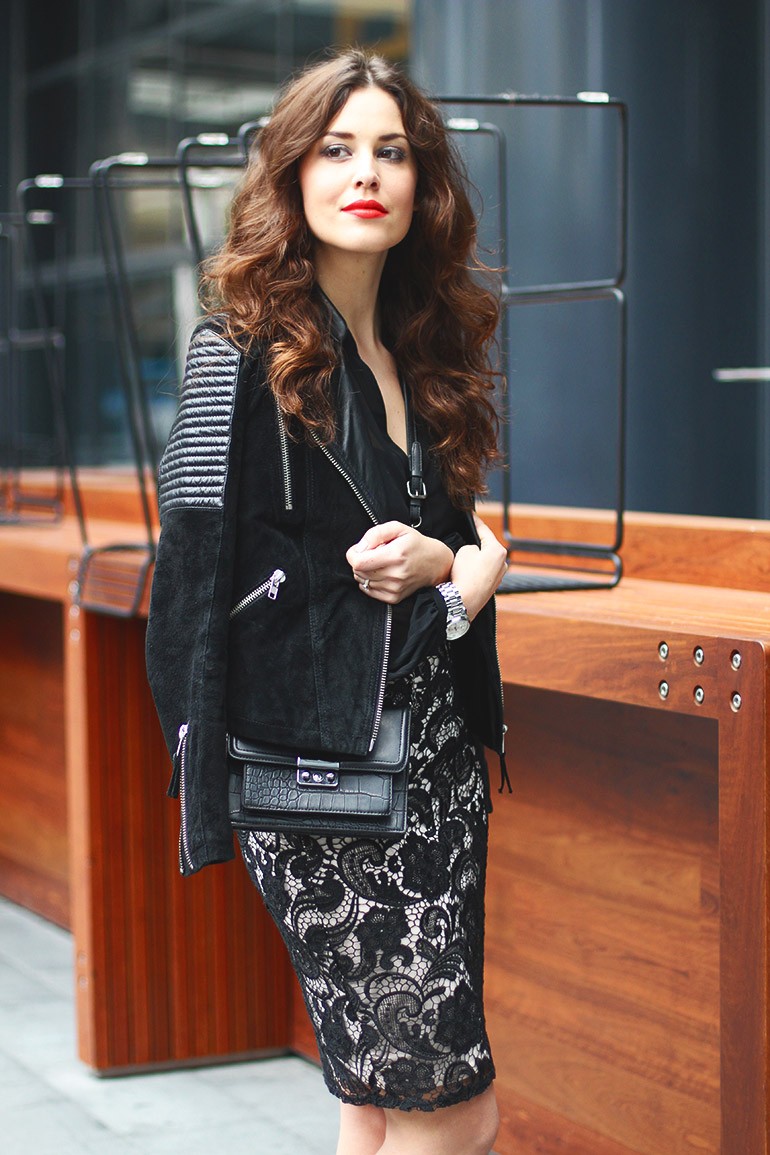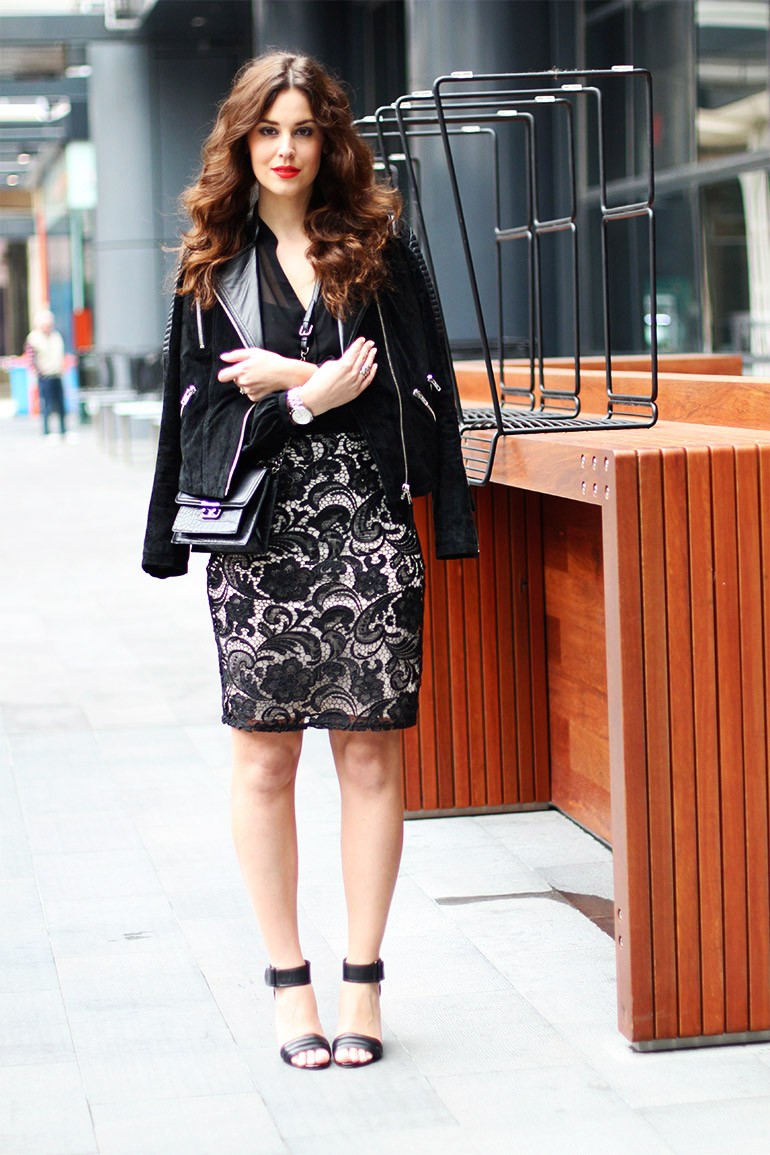 Wearing: Zara blouse (similar here), H&M skirt (similar here), Mango jacket (similar here) Mango bag (similar here), Topshop heels, Michael Kors watch, MAC lady danger lipstick
[show_shopthepost_widget id="83468″]