I'm normally one to get fed up with my closet easily and throw out many pieces at a time, but surprisingly enough this silver jacket has been a keeper for the last 5 years. Wow. I'm shocked myself.
I think every once in a while when getting ready, I just go through my closet and think: I need something funky. Whenever I'm in that mood I know it's time to get that silver jacket out again. I'm sure that it's one those garments you either love or hate and I guess you can figure out how I feel about it.
Before returning to the Netherlands, I made an online order at Jennyfer for some warm winter pieces and immediately clicked home several knits. This grey one being one of them. The shoes didn't quite qualify as winter appropriate but were simply too good to pass on. They're cool, right? I added a light blue scarf for a bit of playfulness and some trusty silver and gold accessories. The silver bracelet I received from Nouvelle Heritage and it has my initials on it. Ha! This grey day and my tired face asked for a dark lipstick to finish off the look and I think this one from MAC in 'perseverance' shade is my new current favourite. Perfect for pale lip people like myself.
We shot this look while on the way to our staycation in Amsterdam: the Canal hosue hotel. Yep, that's the kind of thing we do to make up for all the holiday withdrawal symptoms. This street along the canals basically had everything that makes Amsterdam so beautiful. Pretty stairs that lead up to the houses, a view over the canals and cool architecture of the houses on the opposite of the canal and random benches everywhere.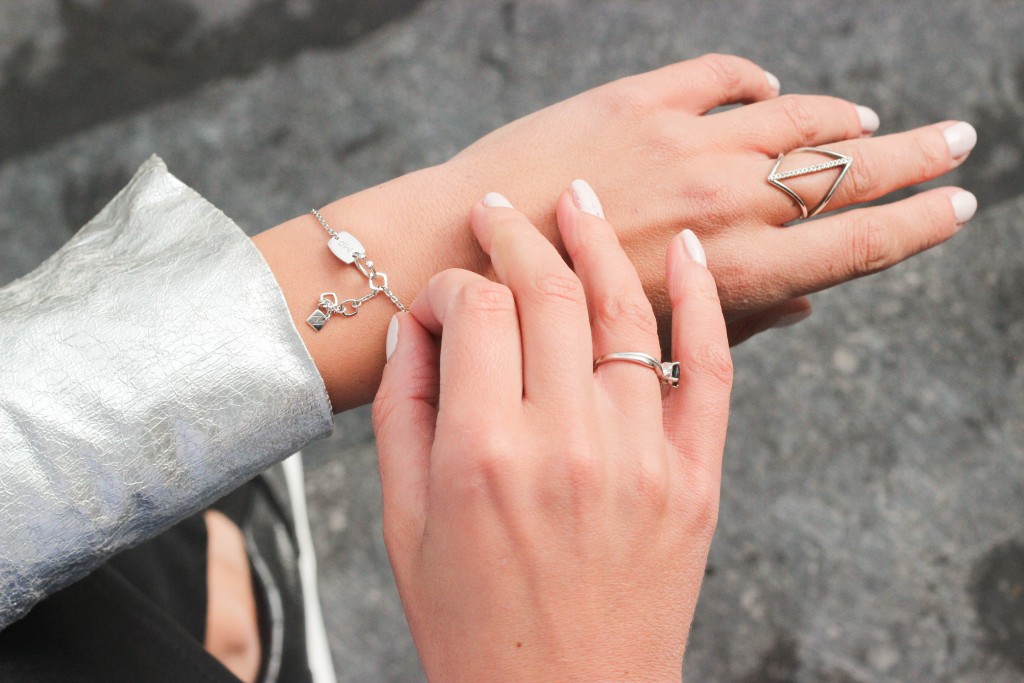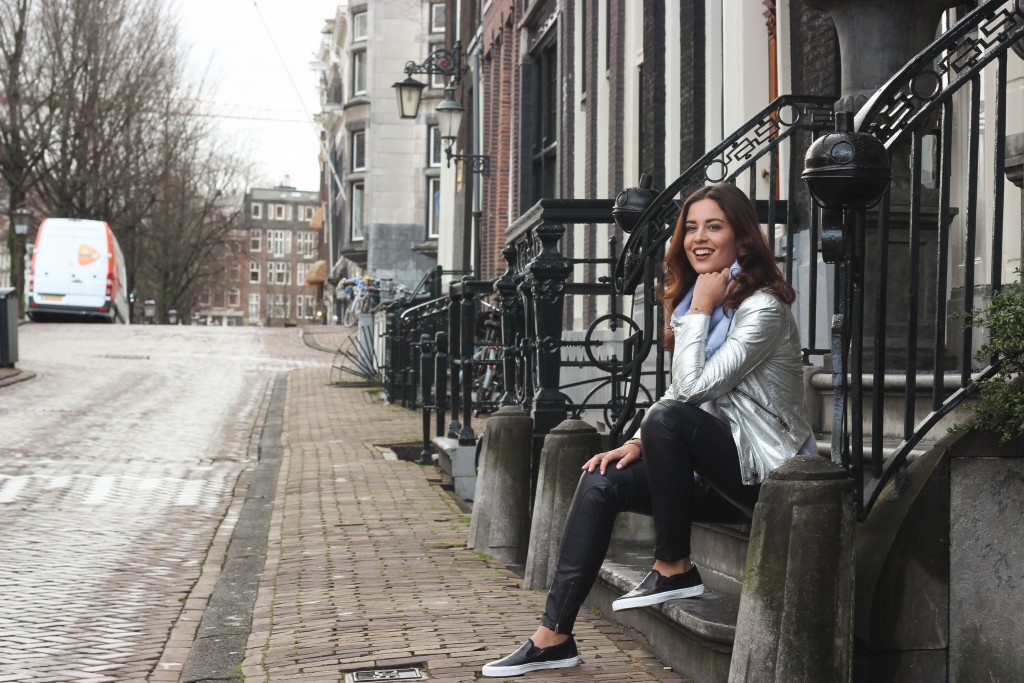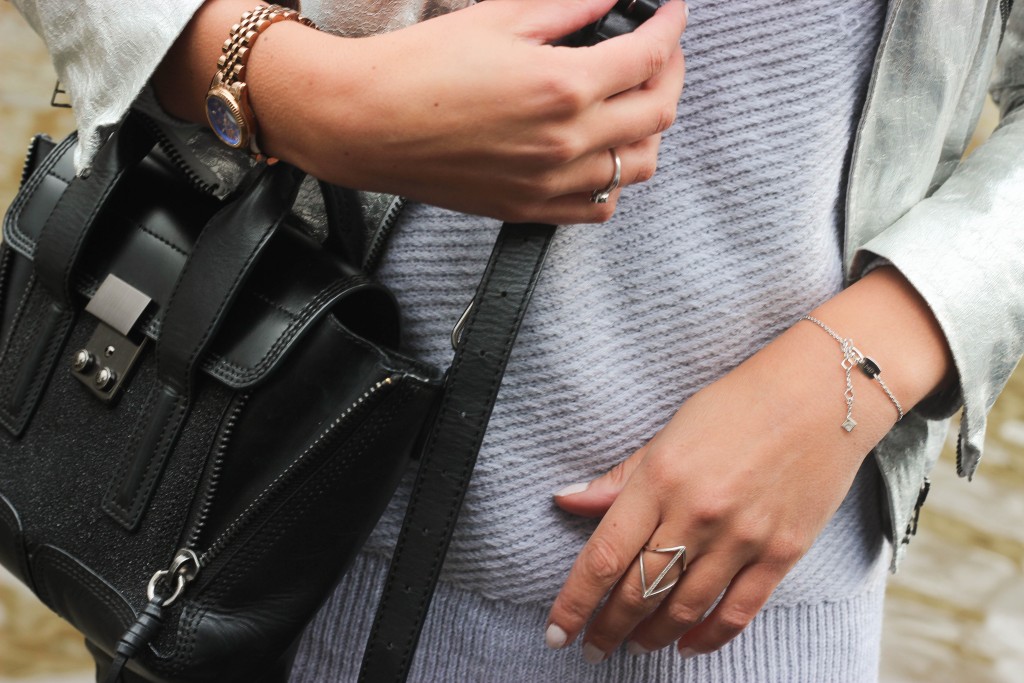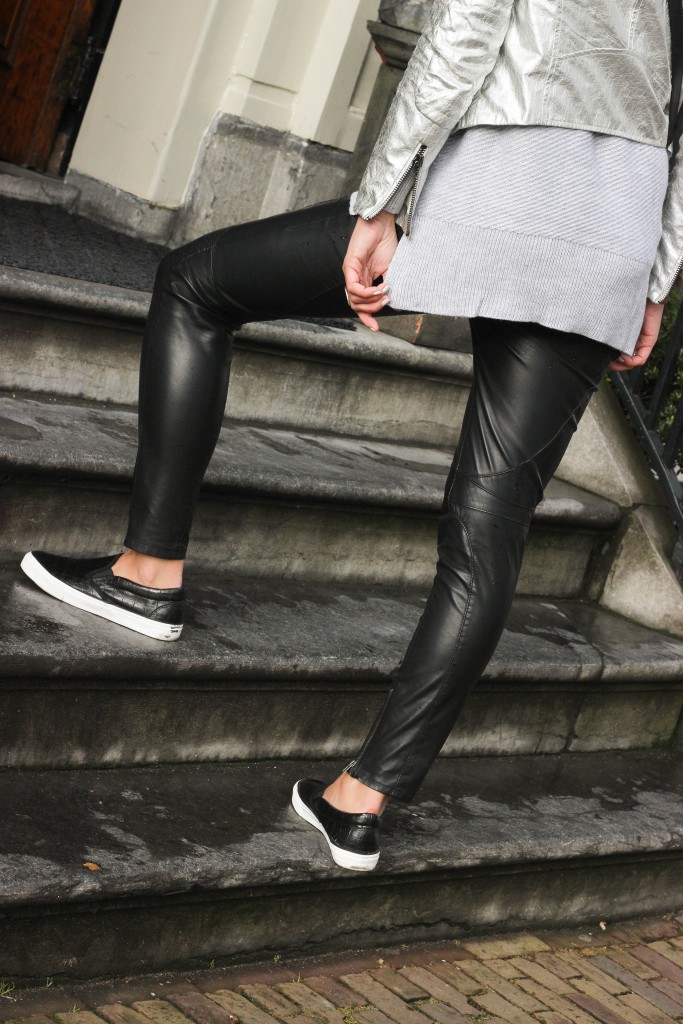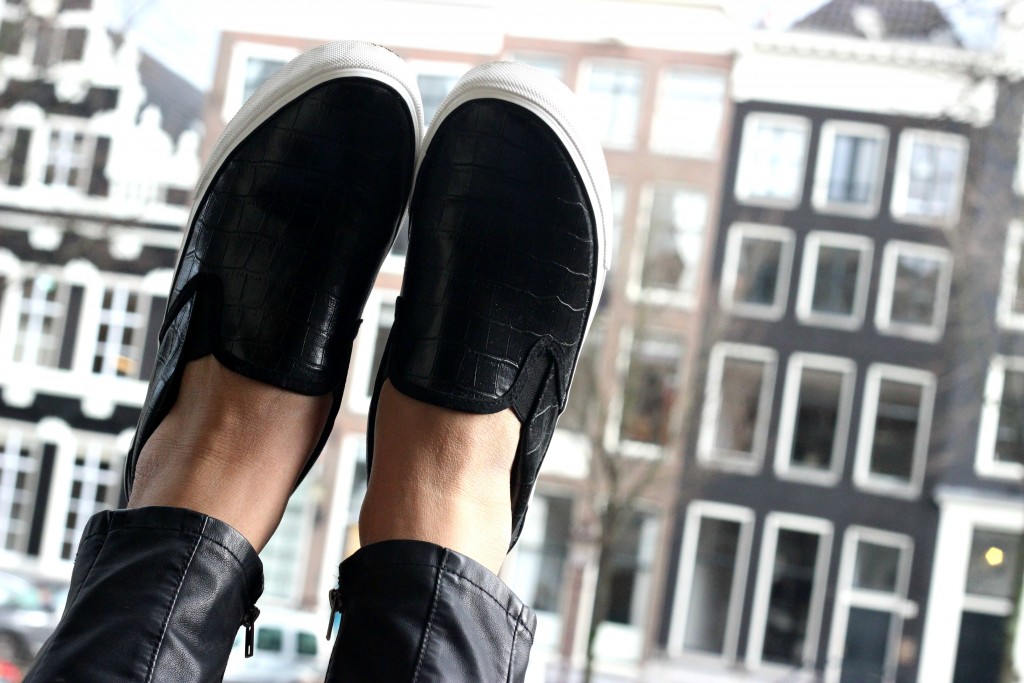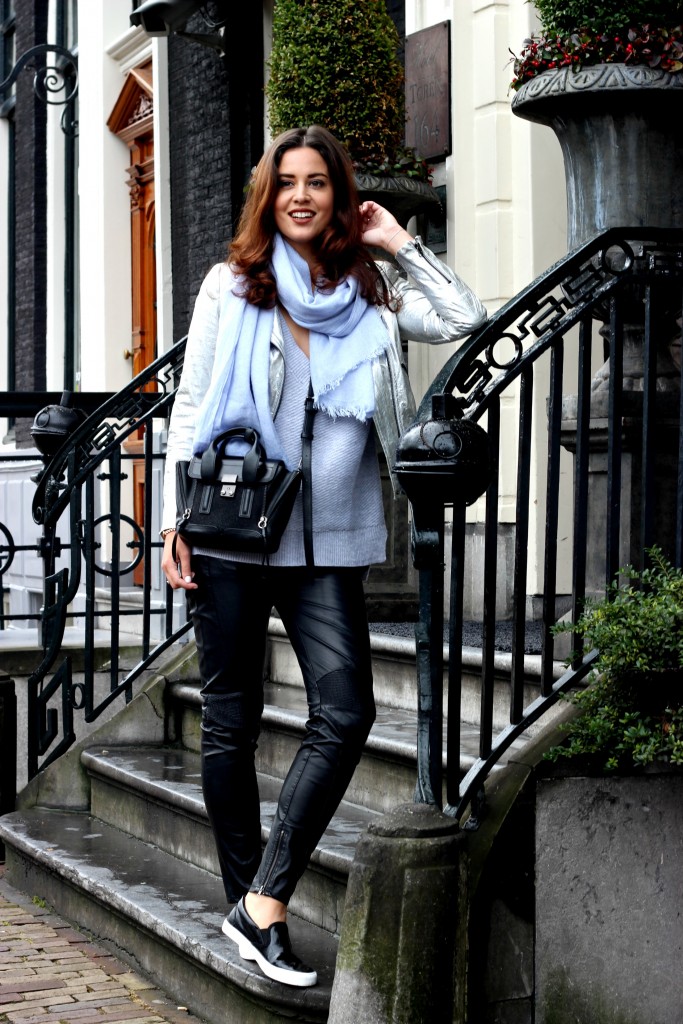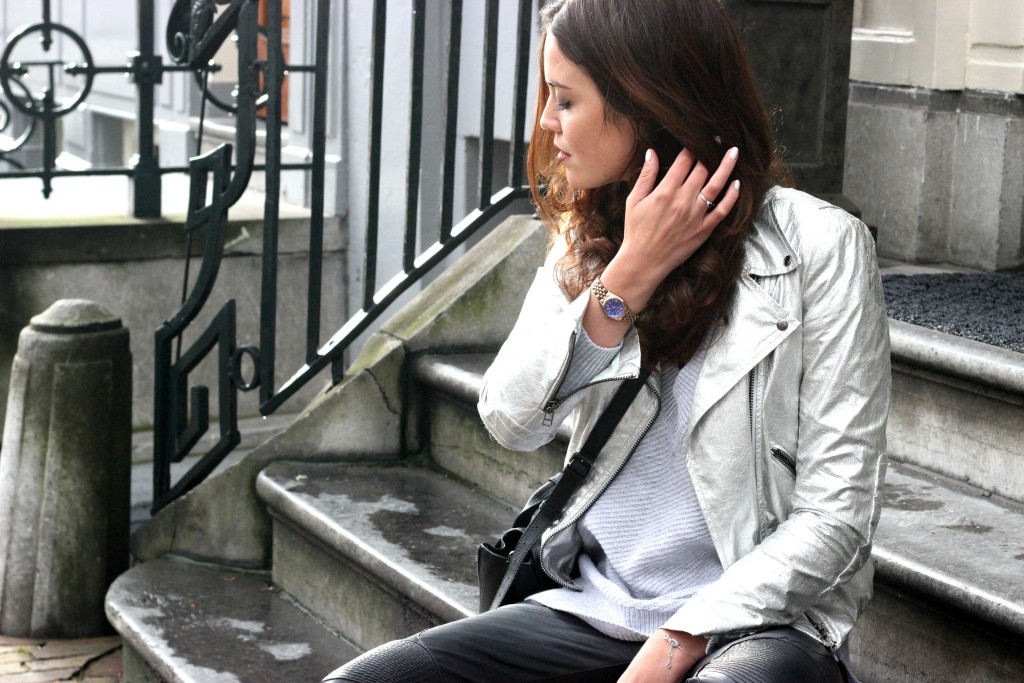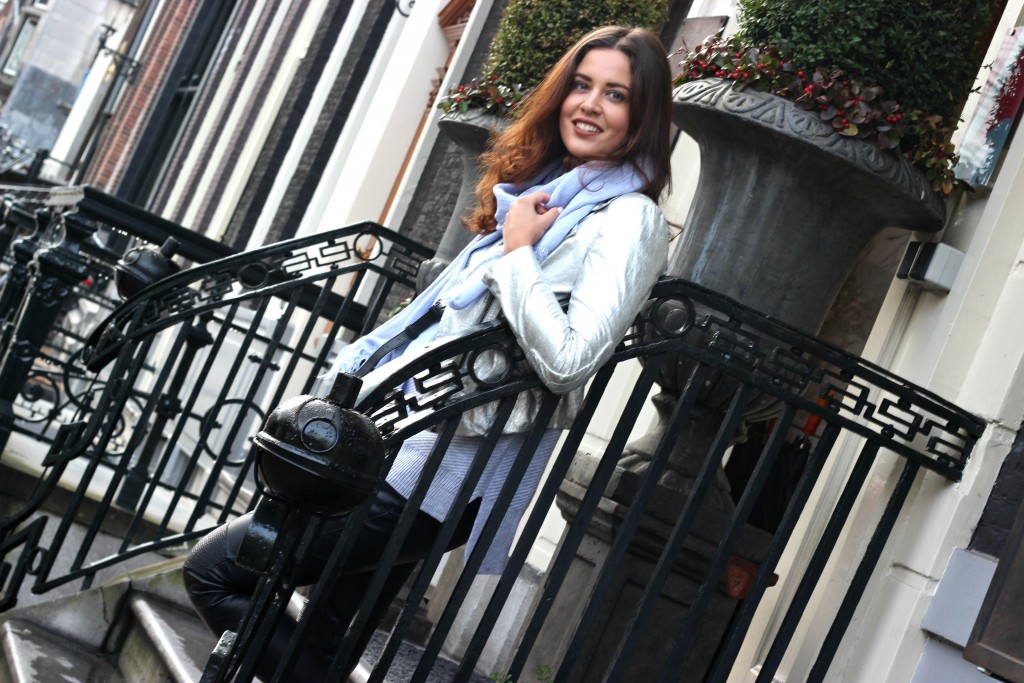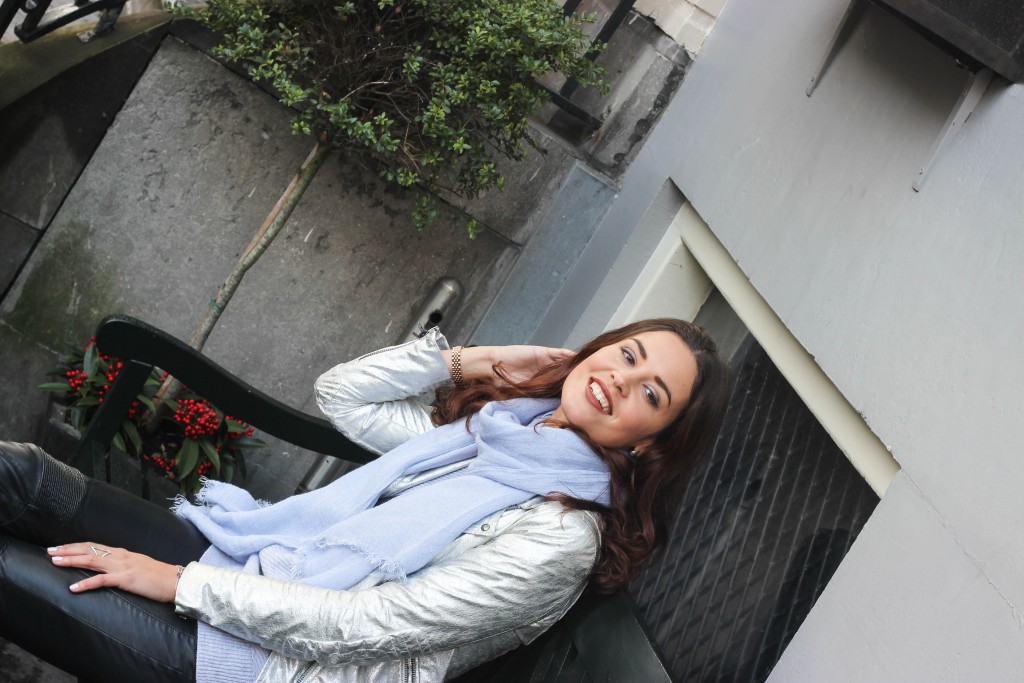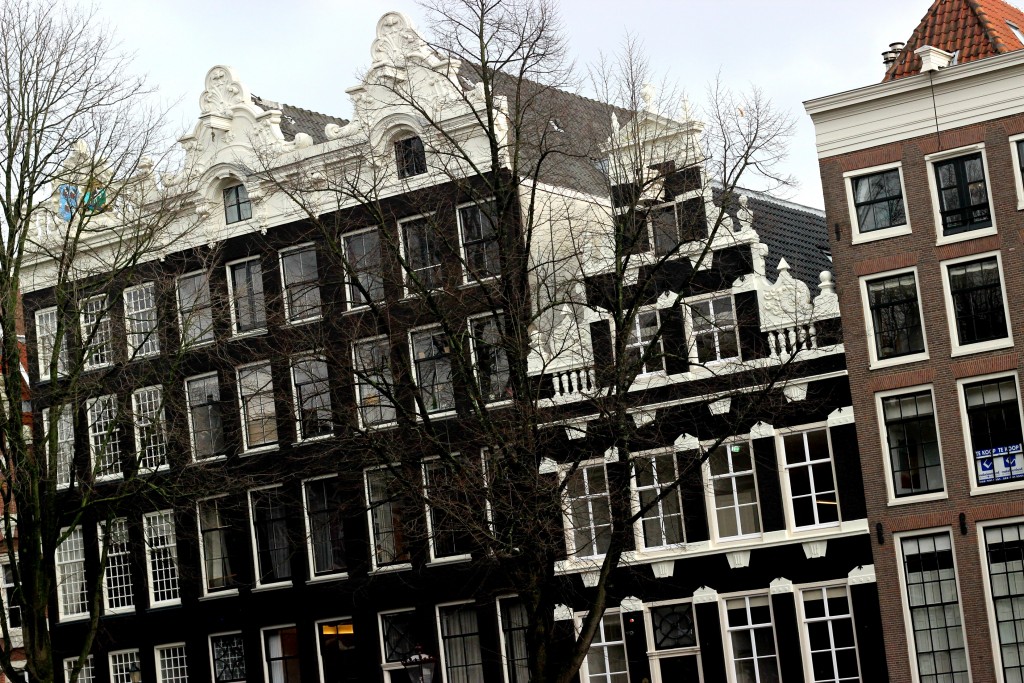 What I'm Wearing: Zara silver jacket (similar here or here), Jennyfer grey knit (now only $10!), Zara leather trousers (similar here), Jennyfer slip ons (now only $10), 3.1 Phillip Lim mini satchel, Oasis scarf, Nouvelle Heritage bracelet, Nialaya ring, Michael Kors watch, necklace purchased in Israel

Location: Amsterdam, the Netherlands