Wow, so it seems like FashionContainer has turned into the denim diaries these days. Have you noticed? Anyway. I wore this laid back outfit to a barbecue with friends on the river side last week, when to my surprise the weather cooled down enough for me to wear a scarf. Yes!
Wearing: Iris & Ink stripe top, Asos denim skirt, Converse sneakers, Scarf from Argentina (similar here), Asos white bag, Necessary Clothing sunglasses, Las Penelope hat (similar here)
[show_shopthepost_widget id="602026″]

Never in a million years would I have thought that I'd get so much wear out of this denim skirt. I mean really, how versatile could it be? But it turns out to work with so many pieces in my closet. Not to mention how easy it is to dress down with sneakers or dressed up with a white shirt and heels. Today I opted for a navy /white Breton stripe top, a printed scarf which I purchased in Argentina last month and trusty converse sneakers to go with it. I by the way love it when my Converse are still crisp white and looking brand new, I'm sure it's not going to last very long though.
While we initially just headed to the riverside for lunch, we turned out spending our entire day there. And why not? It was a public holiday, so better take advantage of it. We had the juiciest Argentinian Asado which my friend prepared, which made me reminisce the two wonderful weeks I spend in Buenos Aires and the crazy amount of good food (and steak) I ate while there. It's quite exceptional for someone like me to go completely mad over meat as I'm normally not that much into it, but the way Argentinians do beef is really from out of this world. We simply spend the rest of the day eating, chatting, more eating and somewhere in between I found some time to snap these photos. Just look at those perfect fluffy clouds!
If you've been following me on social media, you know that I've been on the way to the Northern Hemisphere. To be more precise, the Netherlands! I'm actually writing this post from my mum's living room. It's been crazy stressful the last few days and to top it off, my friend and I had an accident while on the way to Perth airport yesterday. The car's front right part is completely ruined and we were unable to drive any further because of the metal blocking the wheel. What followed was myself running back and forth on the street trying to find a taxi, which we eventually did. After being stuck in traffic for a good while, you can imagine how relieved I was when we finally made it to the airport. Thankfully the flight itself was smooth without trouble. I was even lucky enough to have three seats to myself so I comfortably slept throughout most of the journey…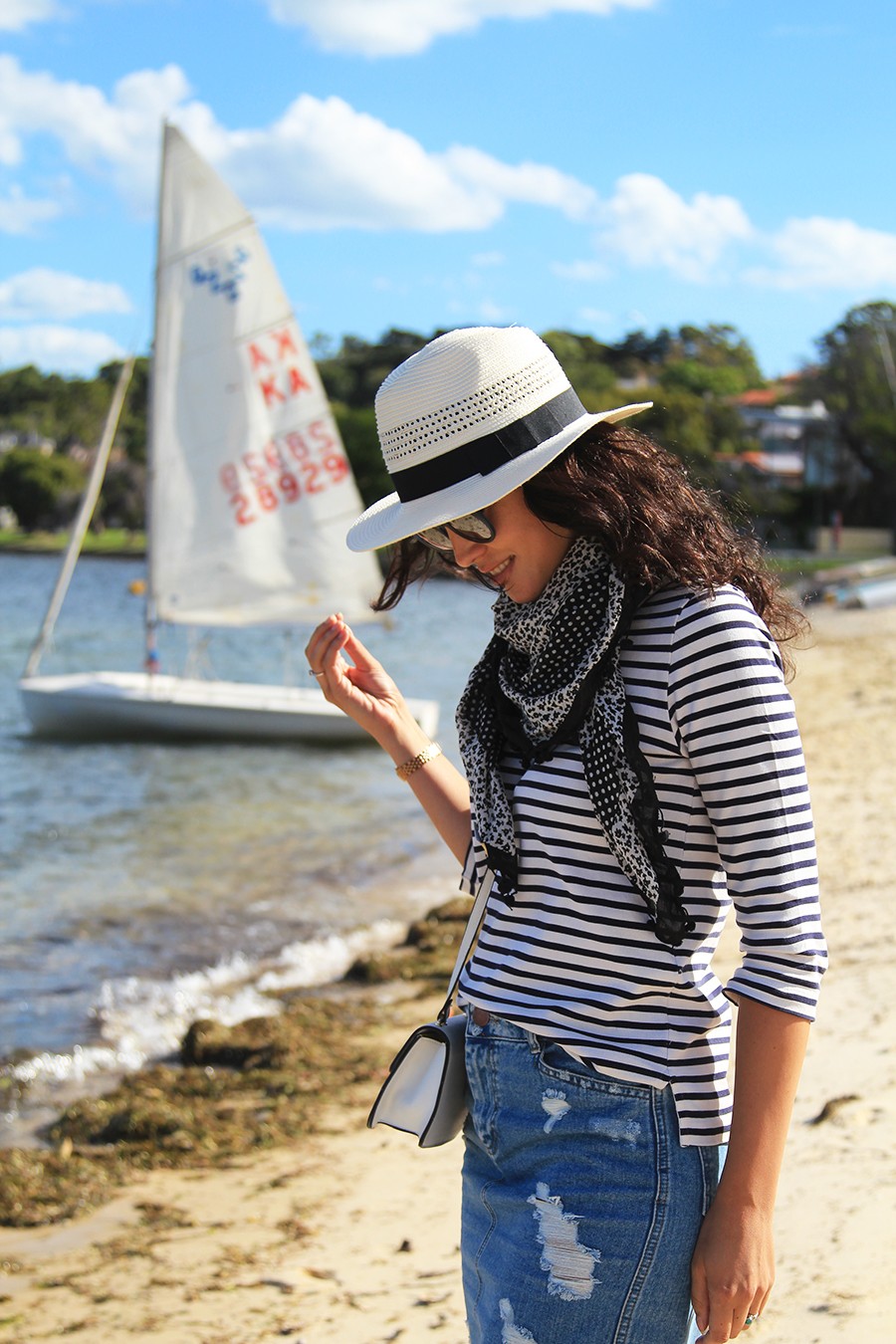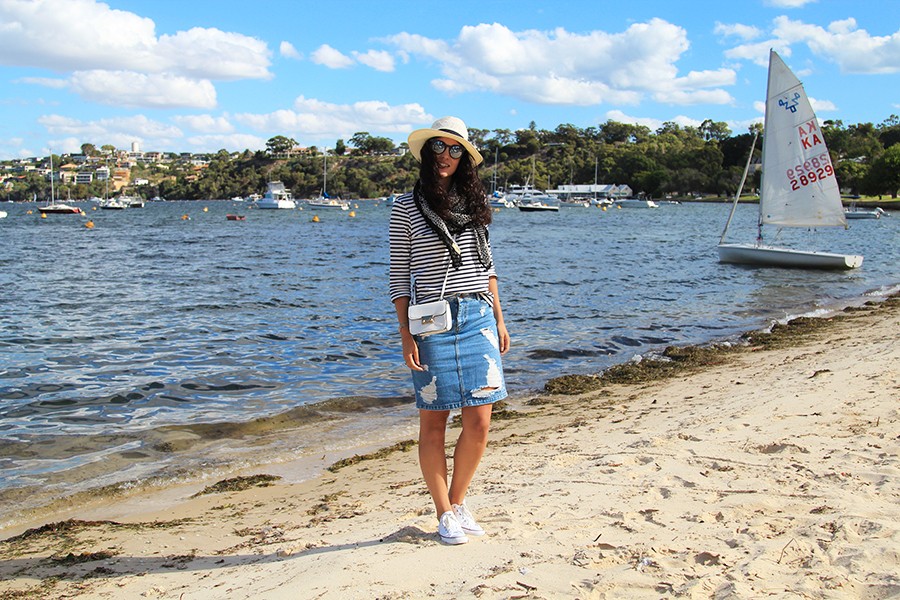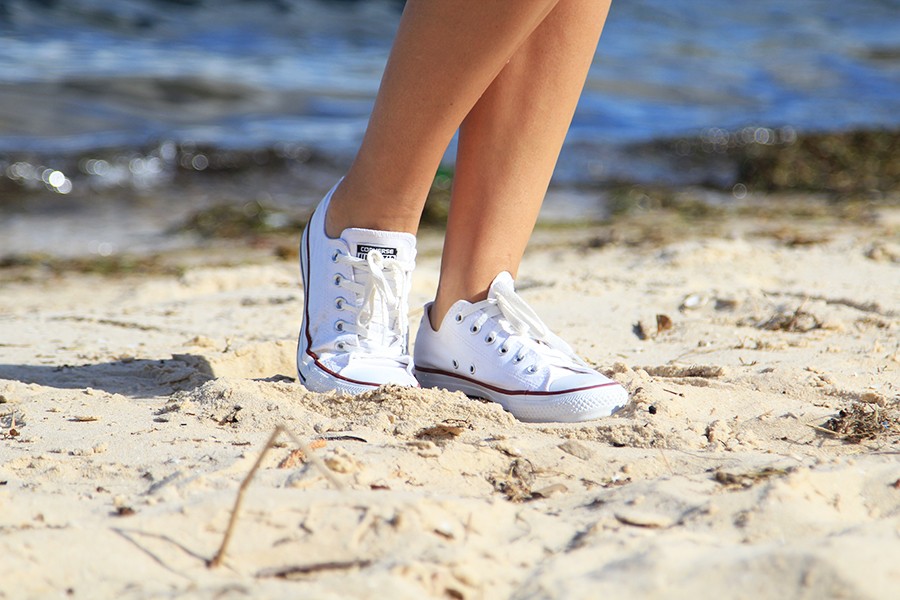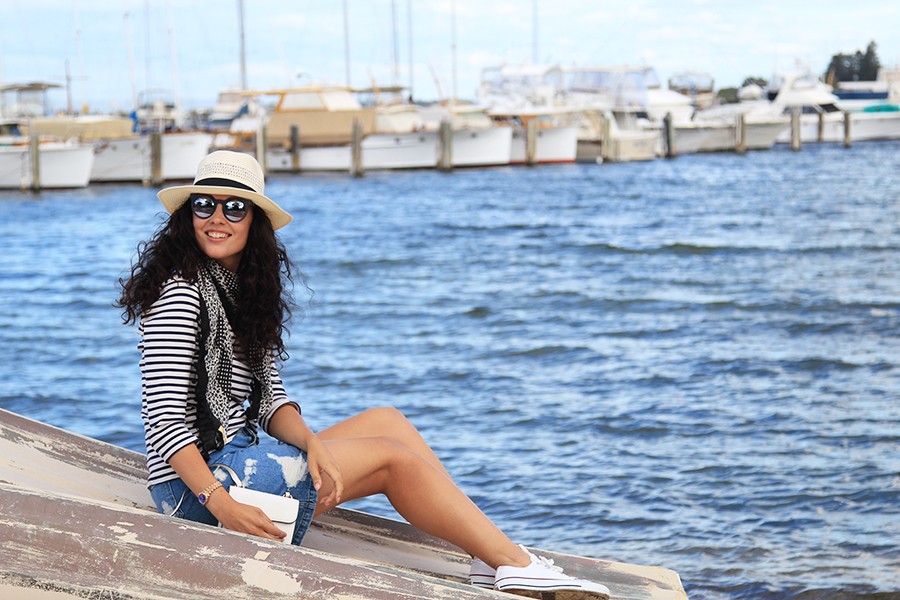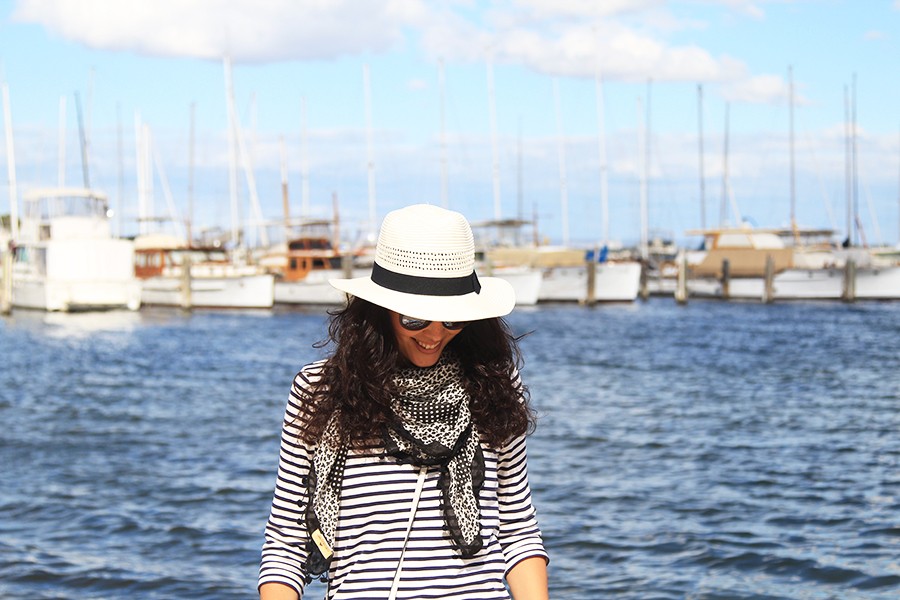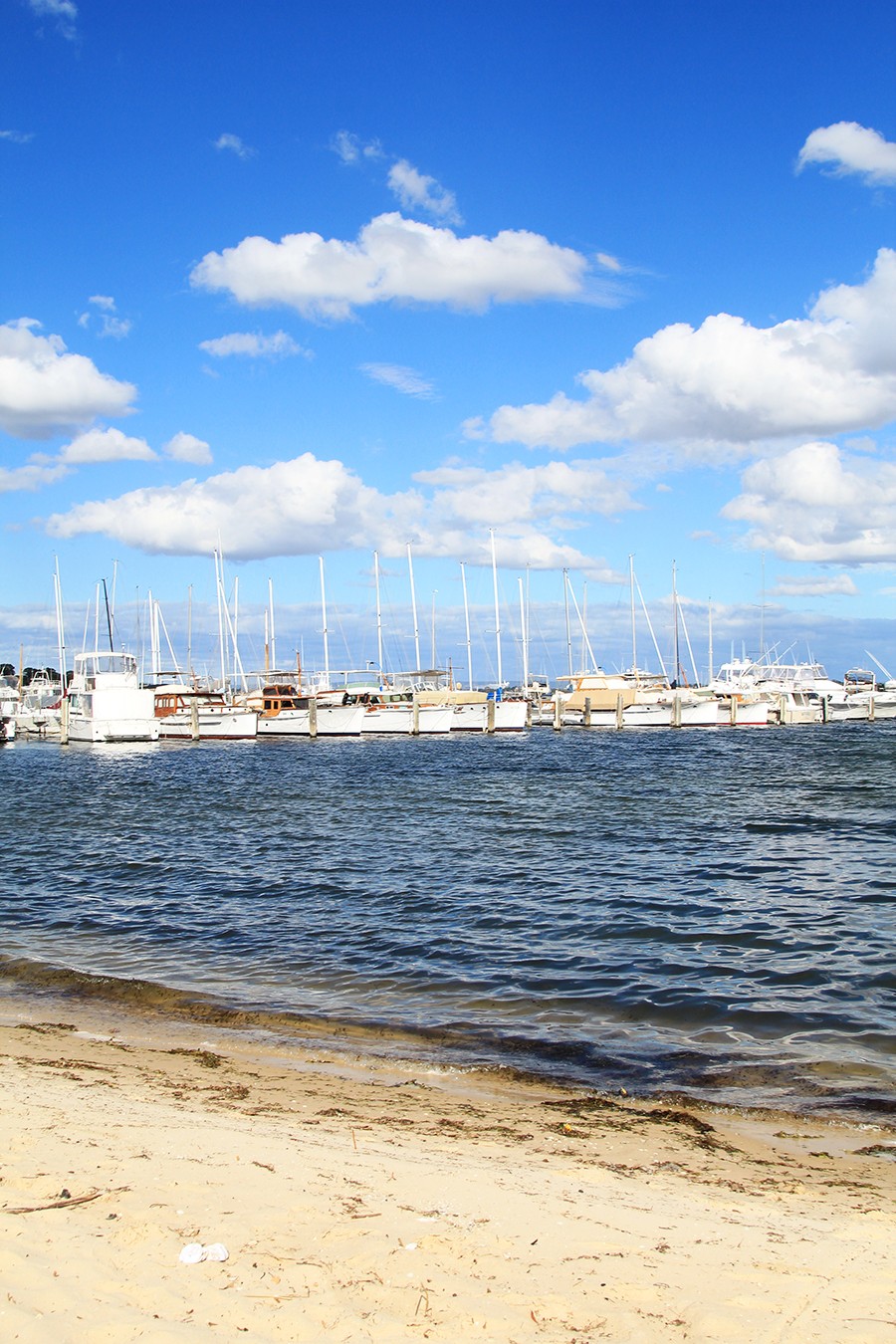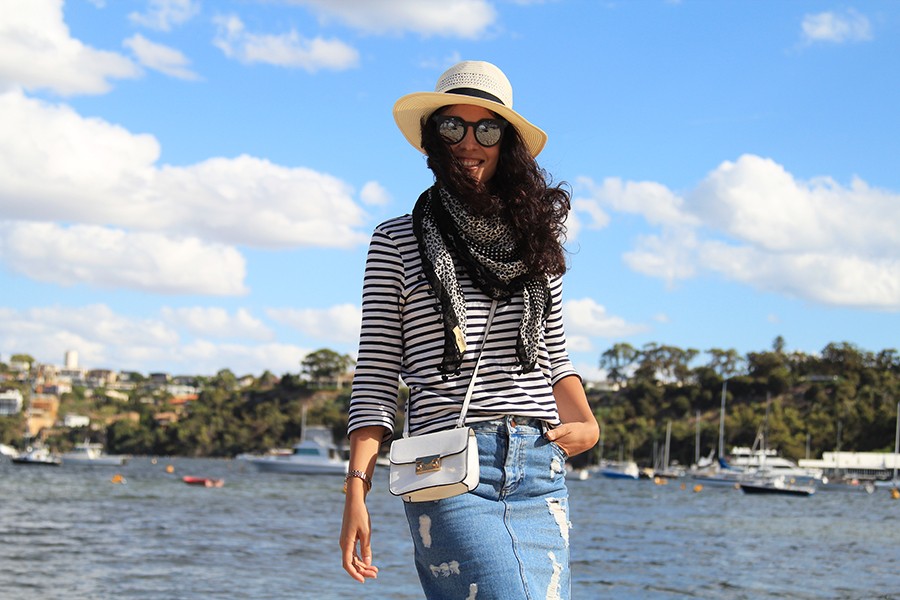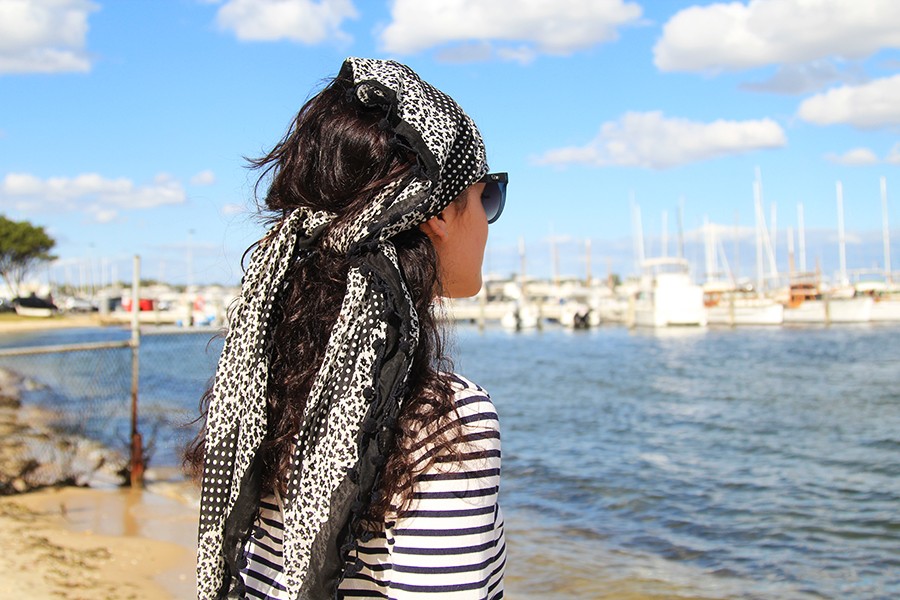 Wearing: Iris & Ink stripe top, Asos denim skirt, Converse sneakers, Scarf from Argentina (similar here), Asos white bag, Necessary Clothing sunglasses, Las Penelope hat (similar here)
[show_shopthepost_widget id="602026″]