It's that time of the year! Fashion week. The time for inspiration, meetings, hustle and ofcourse…. lots of dinners and parties. Today we share with you our 5 must-do's during fashion week in Paris.
1. Fancy ride from the airport
To kick of your stay in Paris with style, have yourself a fancy ride from the airport! We've been using Hoppa a few times now and they've been absolutely great. I often get stressed out when booking a car from or to the airport (because it's so time sensitive), but with them I always know for sure everything will be organized and communicated perfectly.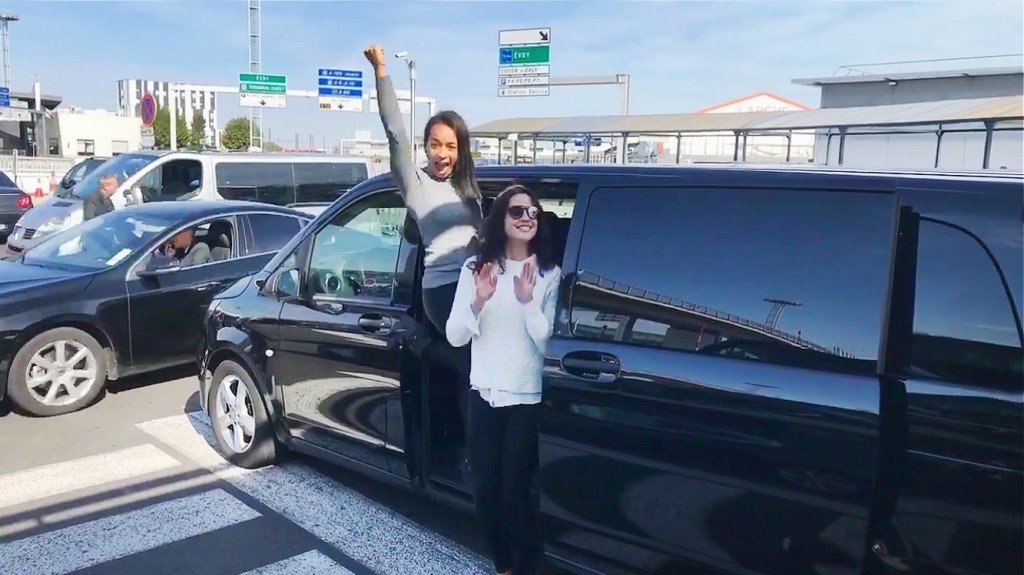 2. Stay at an inspiring hotel
To get in that creative mood, you need a creative space! We stayed at Idol hotel for 2 nights and its design definitely wakes up all sorts of inspiration. Rooms have names such as 'my cherie amour' and 'give me the night', its interior is funky and colourful. Last but not least, the rooms have funky some big-ass speakers to play your music on. Let the party begin.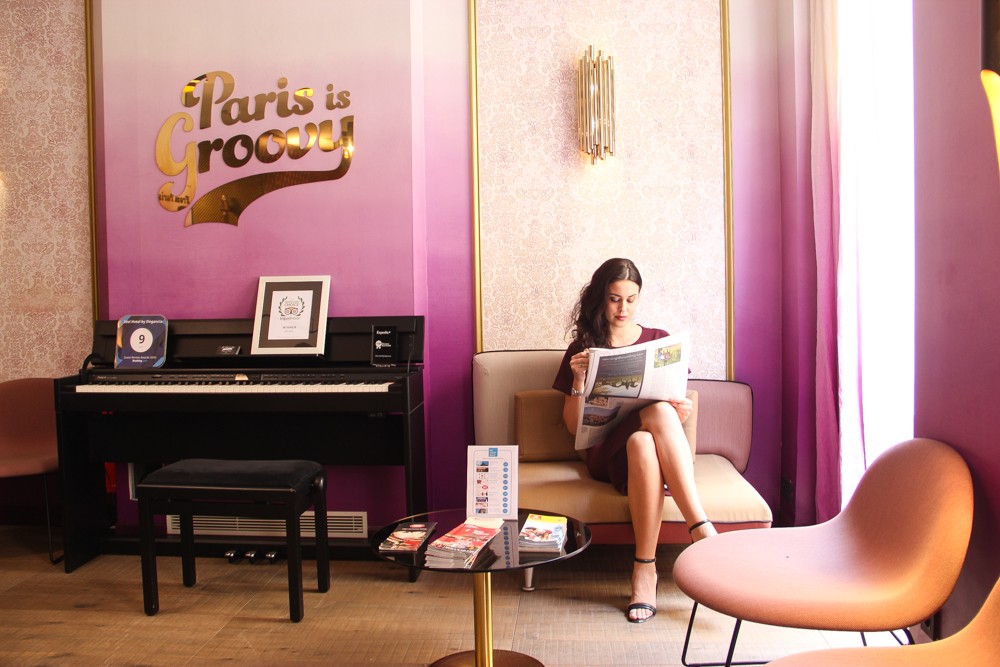 3. Have dinner at the Fish club
Like the name already says: this restaurant is all about FISH! Our favourite. Quality food served with craft wines to perfectly match your dishes in a beautiful arty setting, this is the perfect spot for a get together with old friends or to prep for a night out. We were impressed with the staff thorough knowledge of their products and the super innovative and tasty cocktails. Must-go!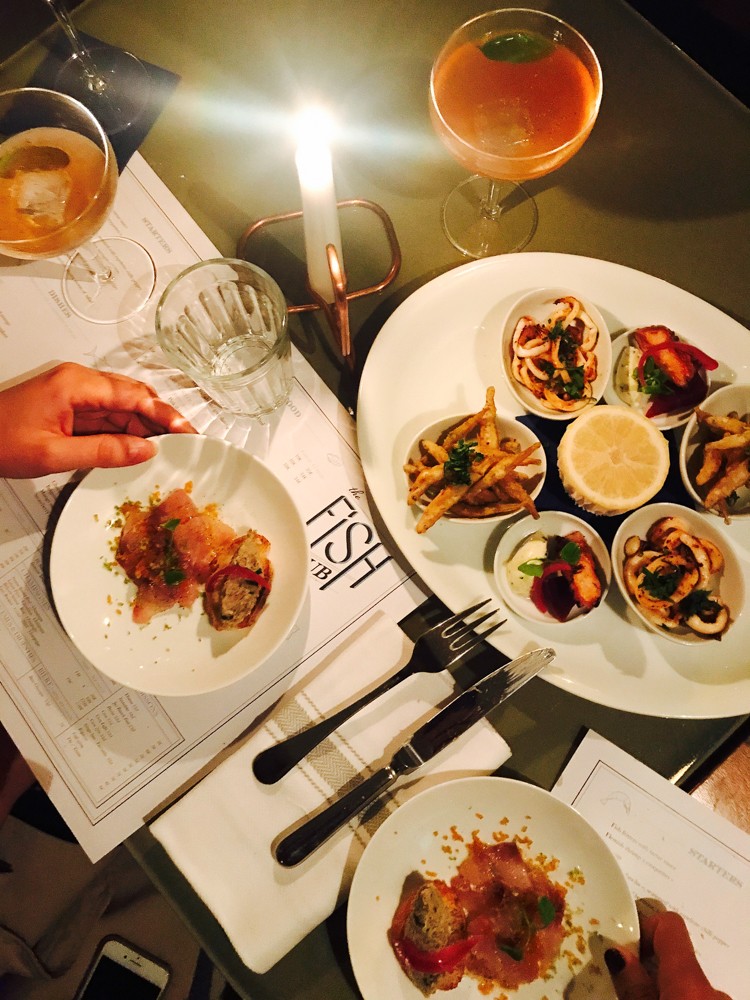 4. Go to a fashion show
To get that fashion week experience, attending shows is essential! In all fairness though, when we're in town for fashion week meeting with brands or visiting presentations is just as important, but to get a taste of the real energy and inspiration, you'll need to go to a show.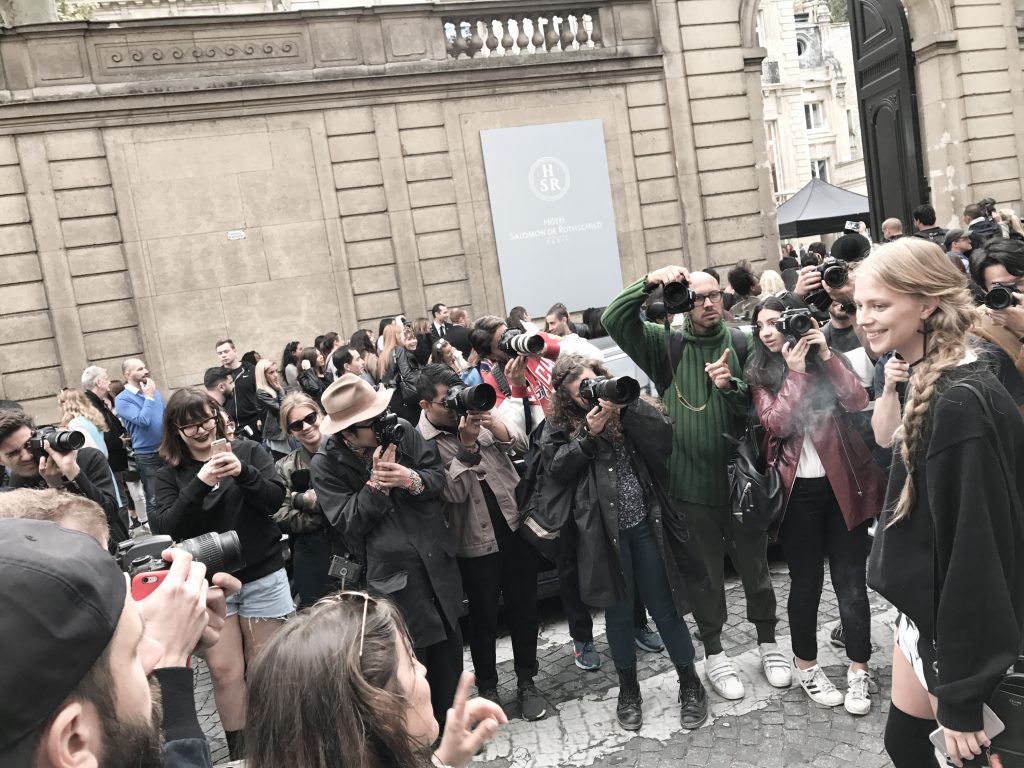 5. #fashionweek Parties
The parties and energy during fashion week is magnetic! We went to Derriere for dinner and drinks while at the same time catching up with friends and meeting lots of new people. Derriere is one of those places that manages to stay off the social media and hype radar (which is a good thing), but really, there is nothing more thoroughly Parisian than this spot.