Instant print love. That's how I felt when I saw this skirt on the ASOS online store. A little while ago I've mentioned something about a cool project I've been working on and I can tell you: it will be revealed on Fashioncontainer the coming days. You're probably able to guess the brand involved. Yep, it's ASOS.
Last week I've introcuded a new category on Fashioncontainer, the so called 'Style File'. The first Style File was all about how to wear 
midi skirts
, which the orange baroque skirt I'm wearing in this outfit was a part of as well. A little how to wear guide is always good, but what's even better is when there's also an outfit included which gives the complete picture. So, here you go. The midi length skirt for sure is my new style crush and I can guarantuee you'll see more ensembles involving midi skirts on Fashioncontainer soon. The combo with the striped shirt actually happend as pure coincidence. I was wearing my striped shirt as pyjama's last saturday when I decided to try on the skirt. When I saw the two of them together, I just figured that this combo was way better then the way I initially planned on wearing it. I shot these outfit pictures last saturday in Matilda Bay, an area located around Perth's beautiful Swan River. That day my boyfriend and I ended up somewhere we've never actually been before. We discovered the cutest little café next to the riverside and enjoyed an unique piece of nature. There were a lot of black swans around, which are such stunning creatures. Black swans are one of the symbols of Western Australia I've heard, but I haven't seen them much since I'm here. They were only fun from a distance by the way, because when we came too close they were ready to attack us. I will try to make a new photo diary tomorrow, so then I will be able to show you some pictures of what I've been up to lately.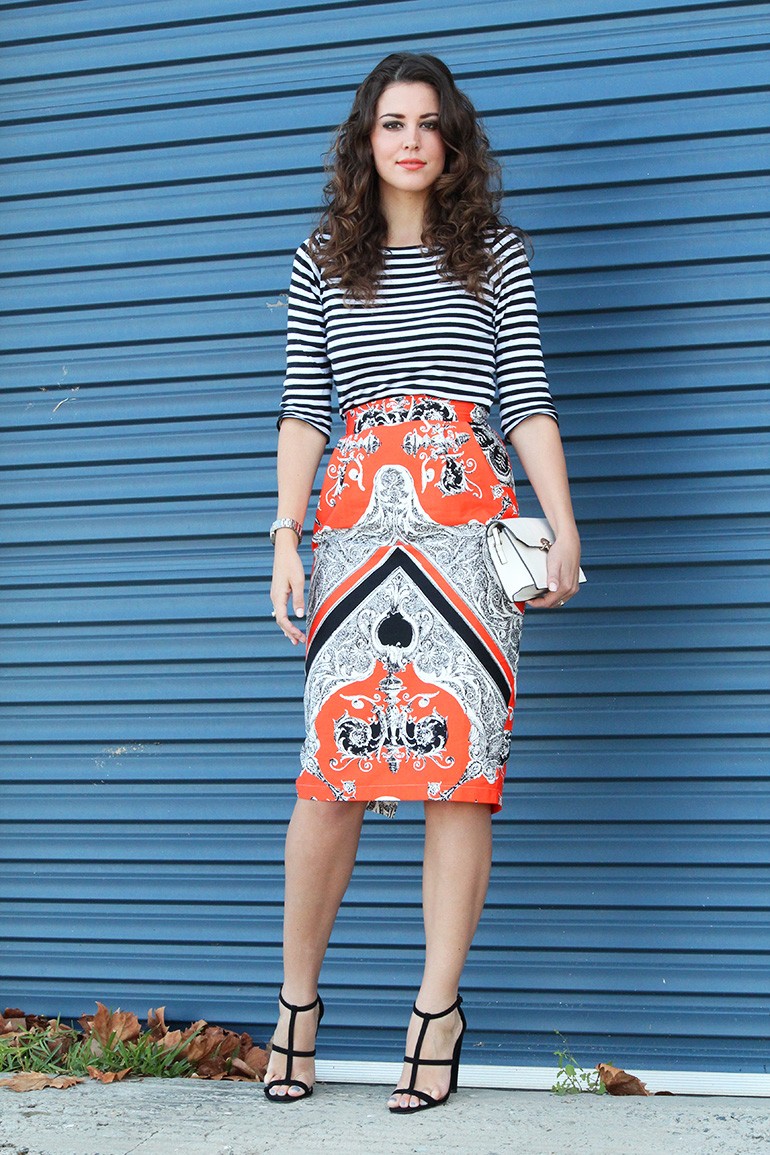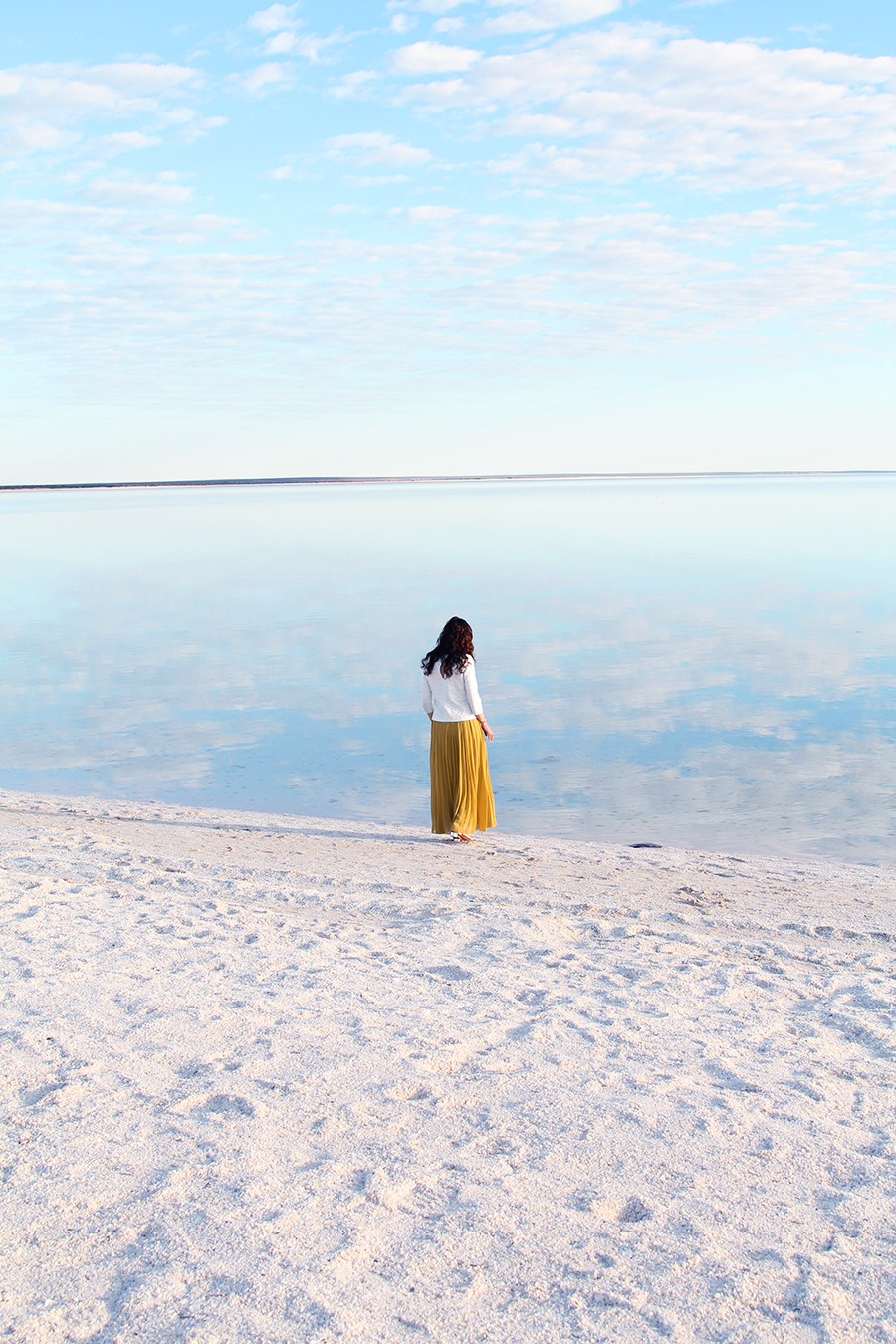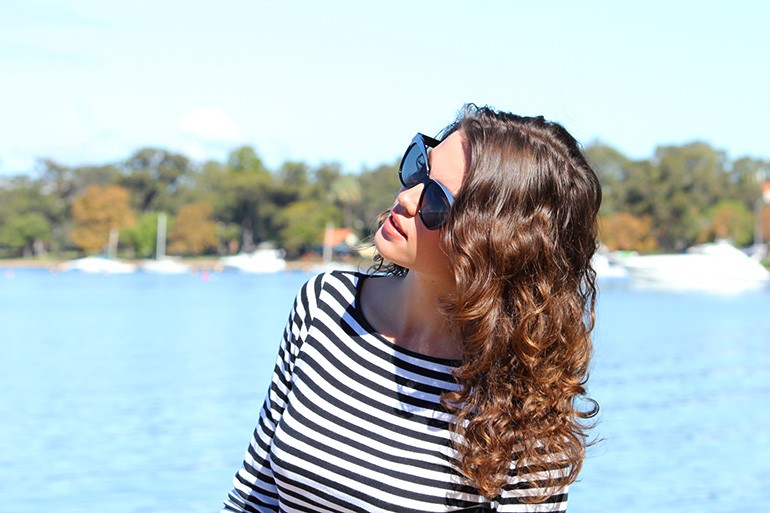 Pictures by H. Mounzer
Zara top, ASOS Baroque skirt (also in blue), ASOS heels, ASOS sunglasses, Mango clutch (similar here)
Fashioncontainer is on: